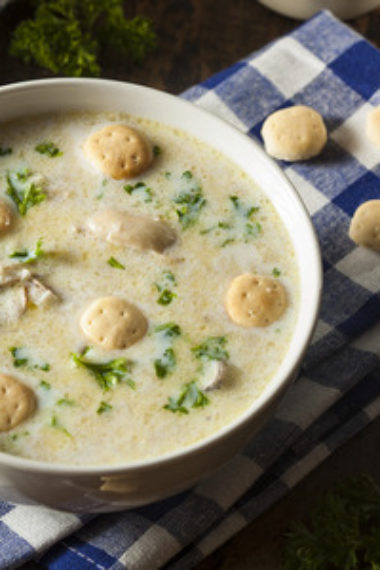 This Easy Oyster Stew Recipe is one that my mother makes every Christmas. It requires only a few ingredients and is ridiculously easy to make. Mom also makes Oyster Dressing every Thanksgiving, (we'll talk about oyster dressing another day).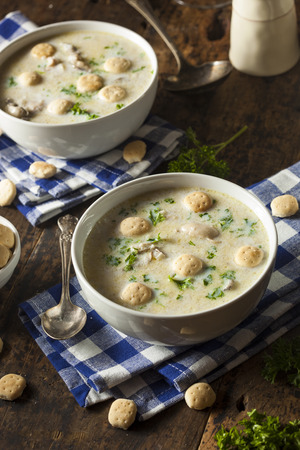 To help support our blogging activities, our site contains affiliate links. If you make a purchase from a link on our site, we may receive a small percentage of that sale, at no extra cost to you. Blessed Beyond Crazy is a participant in the Amazon Services LLC Associates Program, an affiliate advertising program designed to provide a means for sites to earn advertising fees by advertising and linking to amazon.com.
Now just because my mother makes Oyster Stew around the holidays doesn't mean that it can't be enjoyed all year round! Nope! I make this recipe randomly throughout the year. Not only do I love the taste, but I also love how quickly it all comes together.
Another great thing about this Easy Oyster Stew Recipe is that it's naturally gluten-free! (Just be sure to use gluten-free crackers instead of oyster crackers.)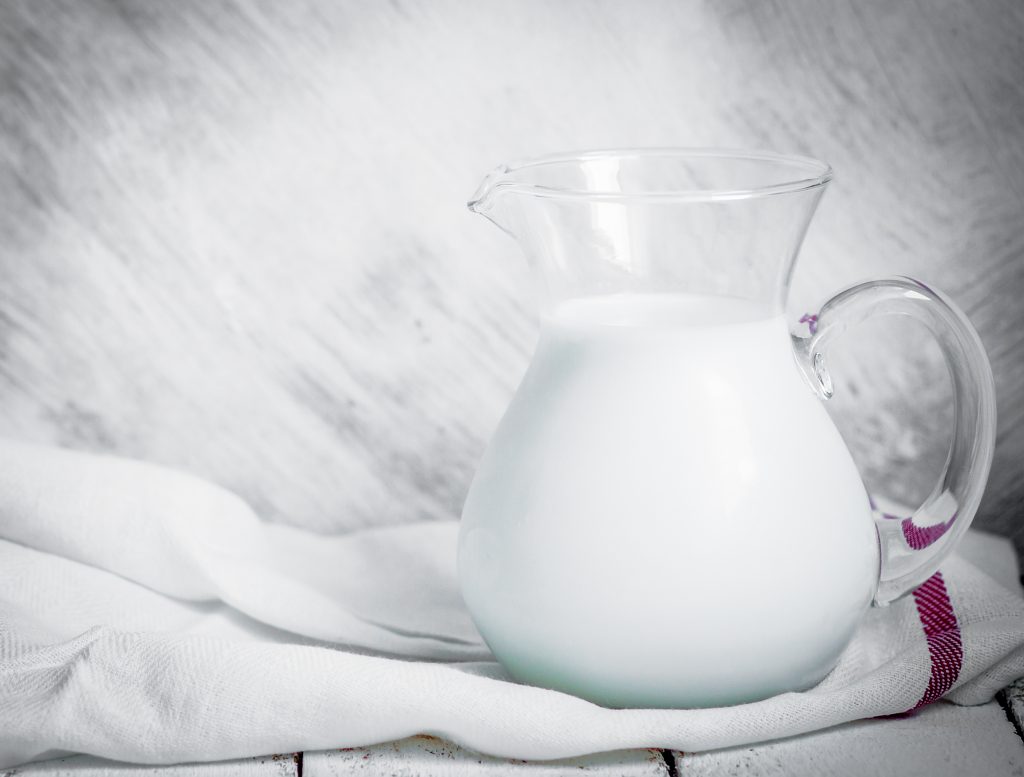 If you are on a dairy-free diet you can easily substitute the milk with a non-dairy option and omit the butter. Dairy-free options such as almond, soy, cashew, hemp, coconut, rice, or oat milk will work. However, please realize that the overall taste and consistency may change when using alternative types of milk.  
A delicious and easy soup recipe.
Ingredients
1/2 gallon whole milk
3 (8-ounces each) cans of whole oysters (plus the liquid in the can)
1 1/2 teaspoon salt, or to taste
1 1/2 teaspoon black pepper
2 tablespoons butter
Fresh parsley leaves
Instructions
Place milk, oysters (and the juice surrounding the oysters) salt, pepper, and butter into a stockpot.
Simmer on low heat for 45 minutes to 1 hour; stir occasionally.
Garnish with parsley.
Serve hot, along with oyster crackers (GF Option - use gluten-free crackers).
Refrigerate leftovers.
Personally, I like to serve a steamy soup bowl of Oyster Stew along with a side salad. Then for dessert, I like to serve delicious cheesecake cupcakes or Caramel Pecan Chocolate Cheesecake.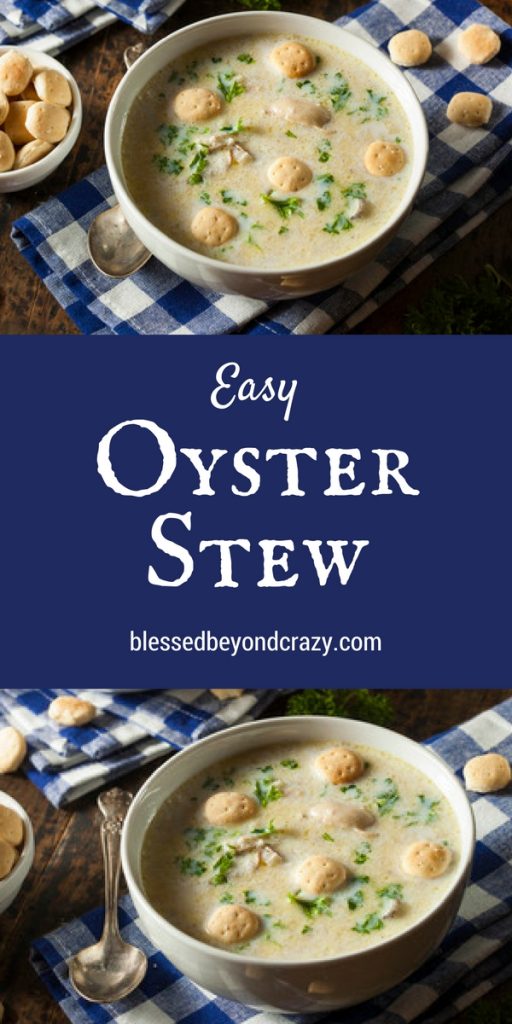 Personally, I love making soup recipes at any time of the year. Soup always goes well with Golden Cornbread or Cream Cheese Biscuits!
Does your family celebrate any traditions?
Enjoy!
Linda
More great recipes: