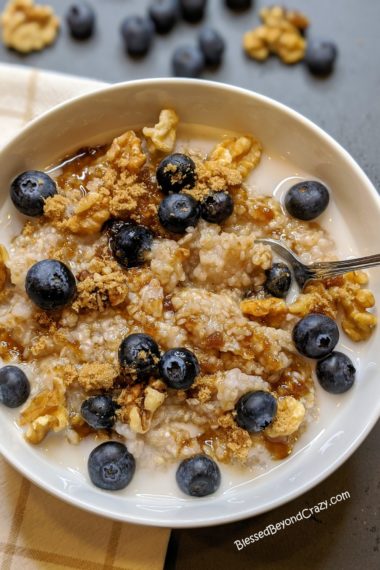 I am a morning person and one of my favorite ways to start the day is with a bowl of hot, creamy Easy Buckwheat Breakfast Porridge. This delicious breakfast keeps me full until lunch and I love how quickly it comes together. In addition to all of that, this yummy breakfast is naturally gluten-free and can easily be made dairy-free! 

---
To help support our blogging activities, our site contains affiliate links. If you make a purchase from a link on our site, we may receive a small percentage of that sale, at no extra cost to you. Blessed Beyond Crazy is a participant in the Amazon Services LLC Associates Program, an affiliate advertising program designed to provide a means for sites to earn advertising fees by advertising and linking to amazon.com.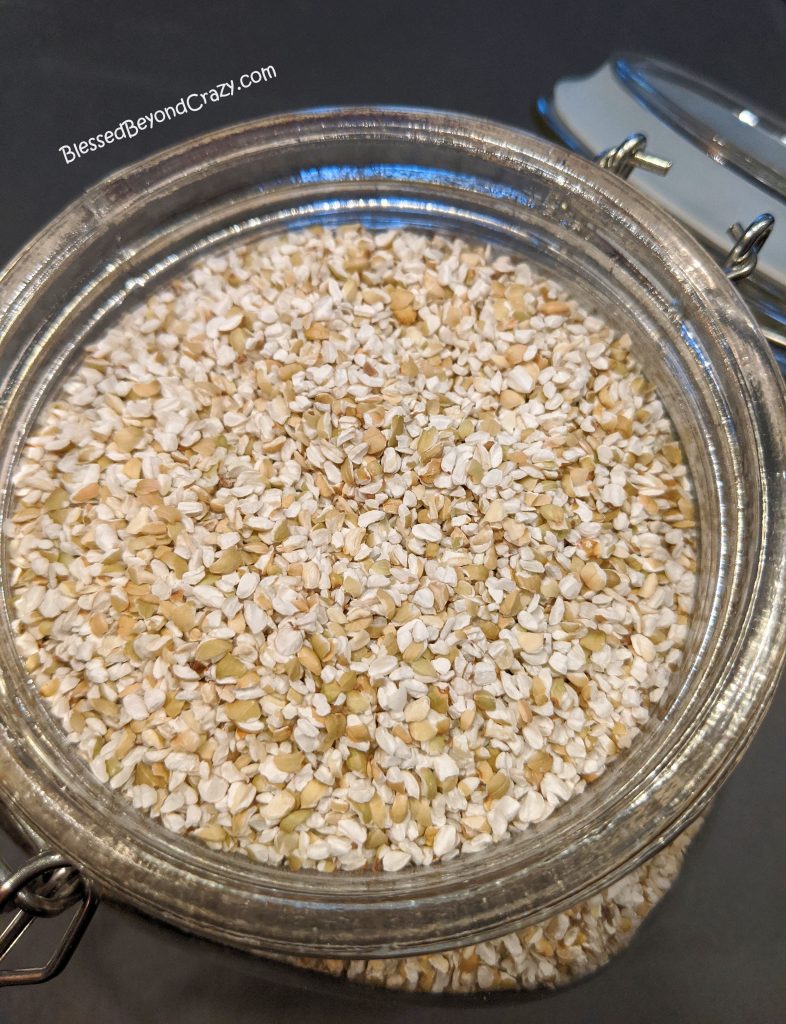 Nutritious Buckwheat!
It seems to me that buckwheat is extremely under-appreciated, which is surprising because it really is a nutrient-rich powerhouse.
Actually, buckwheat is not a grain at all, rather it's a fruit seed and a tremendous alternative to traditional grains. Because buckwheat is naturally gluten-free it's safe for anyone following a gluten-free diet. It possesses a unique and slightly nutty/earthy flavor that I really enjoy.
NOTE: To keep buckwheat fresher longer I like to store it in an air-tight glass jar with a hinged lid. (As seen in the picture above.)
Cranberry White Chocolate Buckwheat Pancakes is yet another delicious recipe that features buckwheat. (You can read more interesting facts about buckwheat in that post.)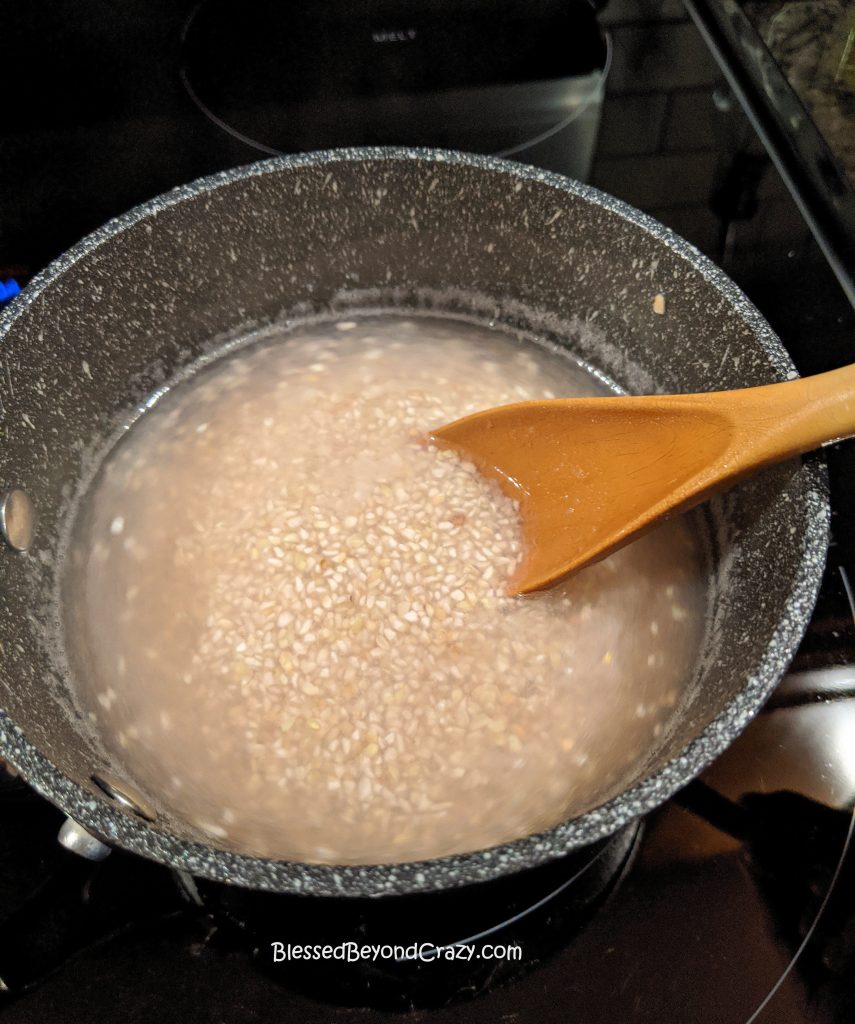 Just Add Water & Pinch of Salt!
Most of the time I use Bob's Red Mill Organic Creamy Buckwheat Hot Cereal to make Easy Buckwheat Porridge (although feel free to use your favorite brand). I like how quickly it cooks and that it provides 3 grams of high-quality protein per serving.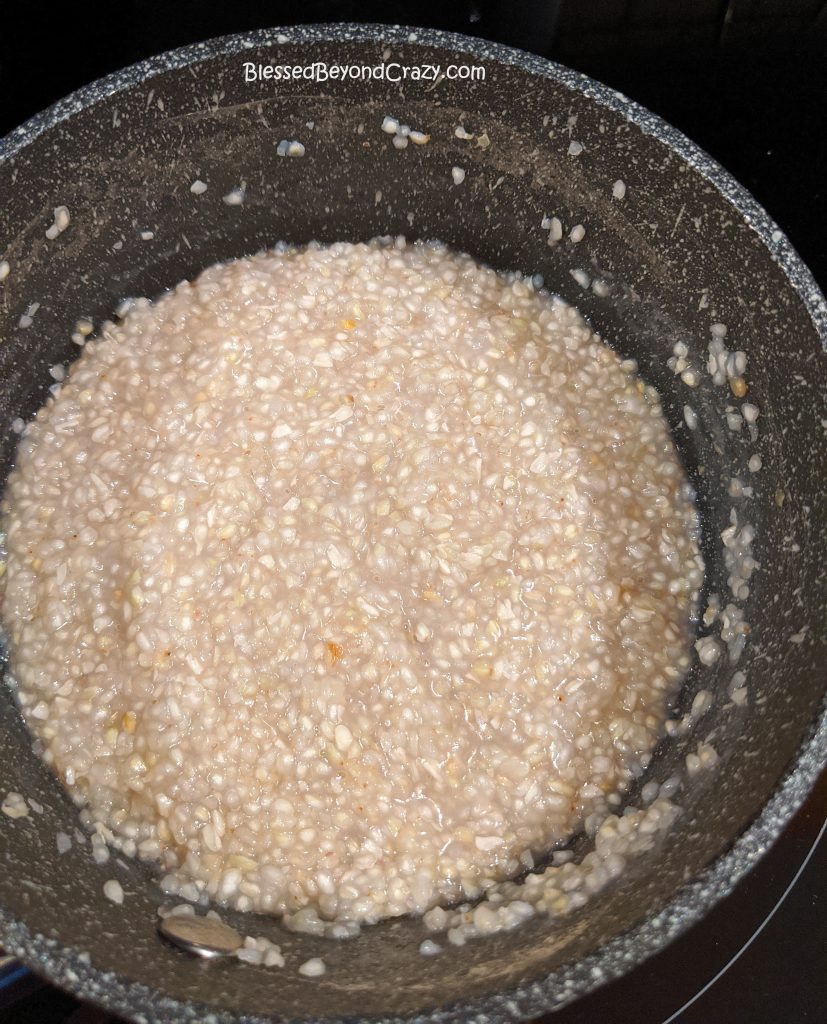 Ready in Minutes!
From start to finish, Easy Buckwheat Breakfast Porridge is ready to eat in minutes. (Yet another reason to fall in love with this lip-smacking morning meal!)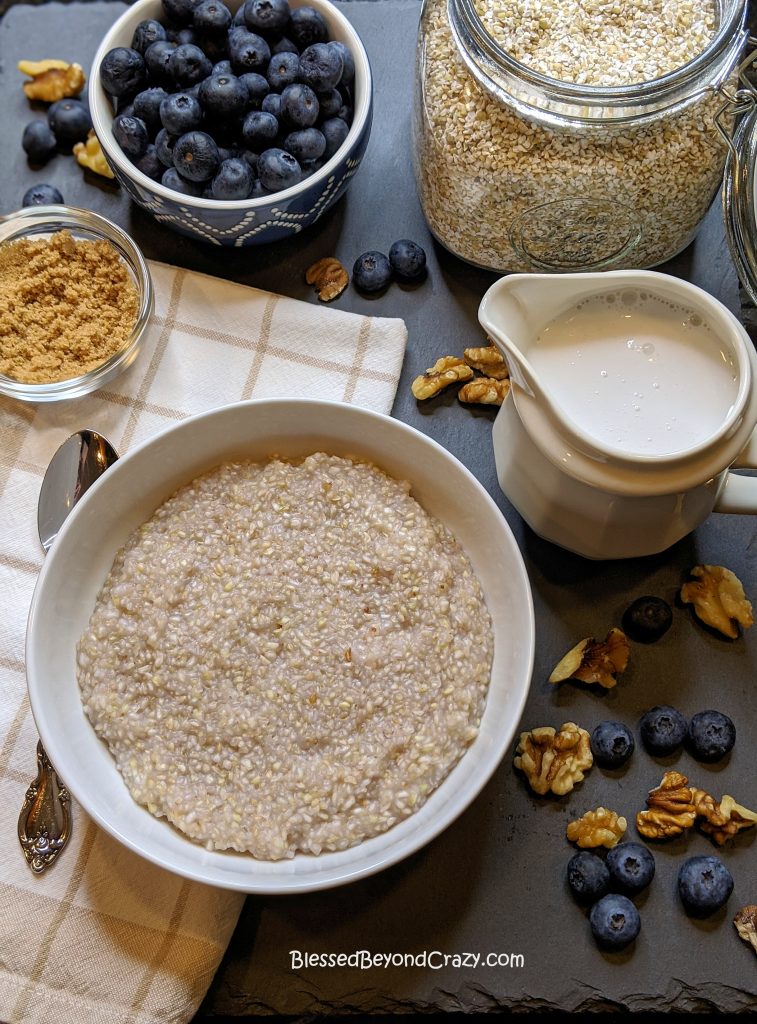 Super Versatile!
Flavor combos of buckwheat breakfast porridge are extremely adaptable.
Add Your Favorite Toppings!

One of my all-time favorite topping combinations is fresh blueberries + walnuts and/or pecans + brown sugar (or honey) + coconut milk.

Absolutely Delish!

Doesn't this Easy Buckwheat Breakfast Porridge look delicious? I absolutely love the different flavors and textures. It certainly is a breakfast of champions! LOL

A Touch of Sweetener!

Naturally, you can enjoy this tasty breakfast without adding any sweetener at all, however, I find that I enjoy a hint of sweetness (as seen in the picture above).

Now, do you see why I look forward to breakfast? Don't you just want to grab a spoon and dig in?
Try different ingredient combinations such as: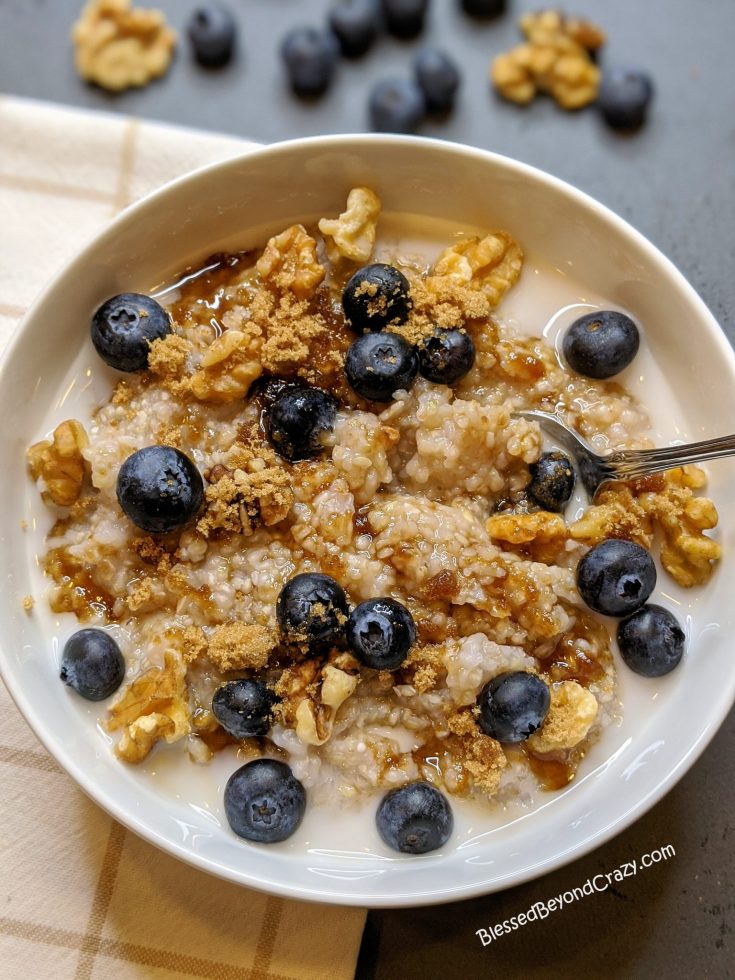 Yield:

1 serving
Easy Buckwheat Breakfast Porridge
Start your morning with this delicious and satisfying hot breakfast.
Ingredients
3/4 cup water
1/4 cup certified gluten-free buckwheat cereal
pinch of salt
1 tablespoon brown sugar or sweetener of choice
A generous drizzle of milk or dairy-alternative
fresh blueberries
roughly chopped walnuts
Instructions
In a small saucepan bring water to a low boil. Add buckwheat and salt. Cook over medium-low heat until cereal thickens to a porridge consistency.
Pour into an individual serving bowl. Add brown sugar, milk, blueberries, and walnuts. Serve.
Notes
For variety use other toppings such as pecans, macadamia nuts, peaches, coconut, etc...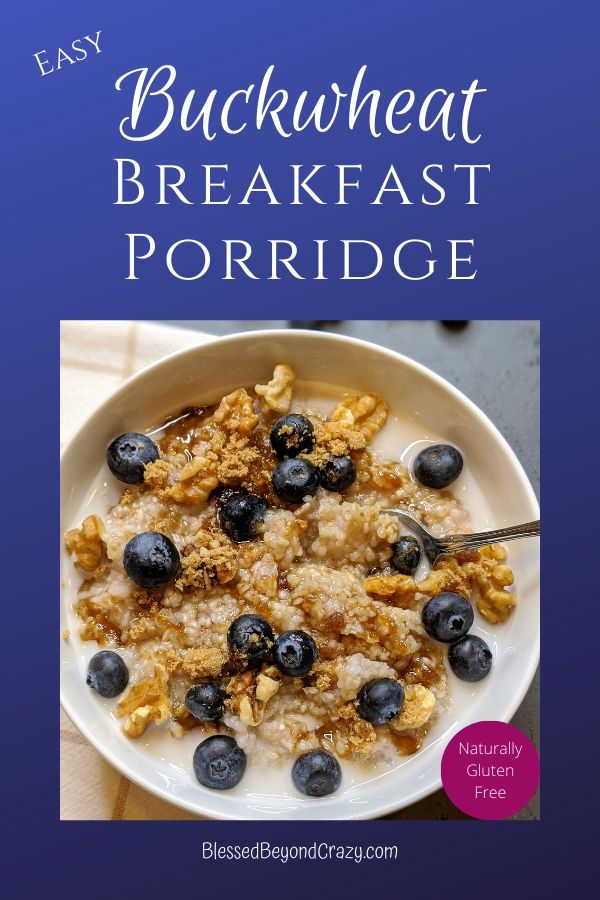 What's your favorite breakfast food?
Enjoy!
Linda
More great ideas: