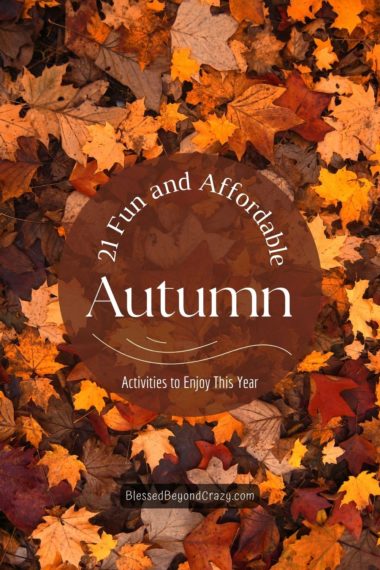 The fall season has officially kicked off and therefore we think it's time to enjoy the great outdoors. Our list of 21 fun and affordable autumn activities will provide you with delightful and inexpensive things you can do, all without breaking the bank!
To help support our blogging activities, our site contains affiliate links. If you make a purchase from a link on our site, we may receive a small percentage of that sale, at no extra cost to you. Blessed Beyond Crazy A is a participant in the Amazon Services LLC Associates Program, an affiliate advertising program designed to provide a means for sites to earn advertising fees by advertising and linking to amazon.com.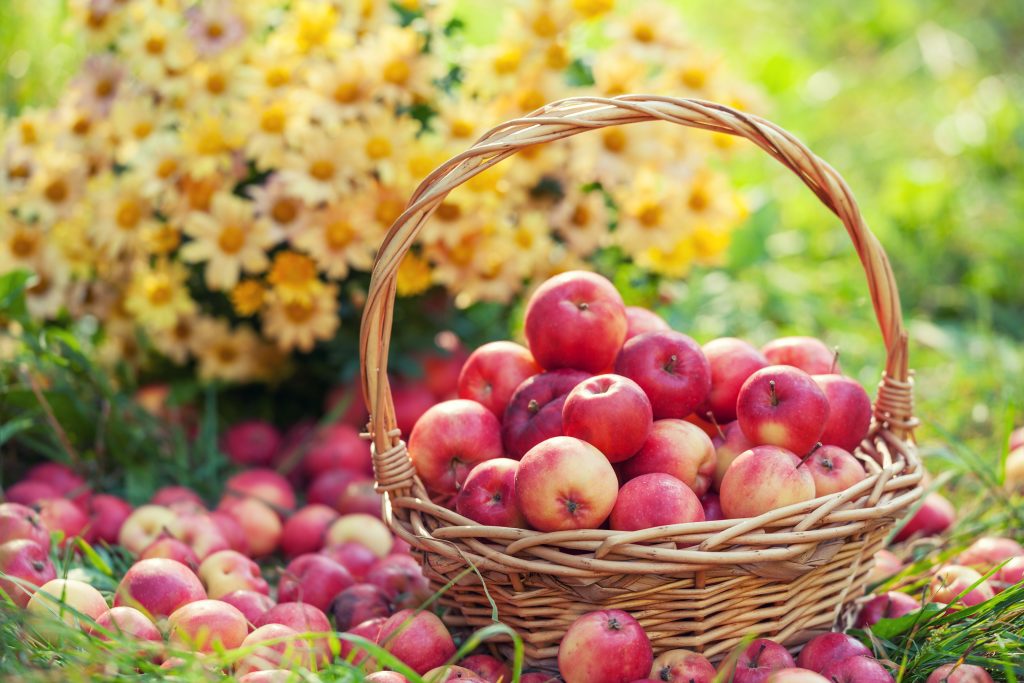 Visit an Apple Orchard
Anna and I are fortunate in that we have several apple orchards in our neck of the woods. To us, it feels like autumn truly has begun when the orchards announce that they are open to visitors.
One particular local orchard not only sells 13 different apple varieties, but it also sells fresh apple cider and slushies, apple pies, jams, jellies, and much more. It really is a fun place to visit.
Go Pumpkin Pickin'
If you've ever visited a pumpkin patch you understand just how enjoyable it is to pick out your favorite pumpkin. And, in addition to pumpkins, you can usually find a variety of gourds and squash to choose from as well. Many pumpkin patches also have a corn maze, a petting zoo, play areas for the kiddos, and photo-op stations. Some may also offer hayrack rides. It's perfect for a family outing.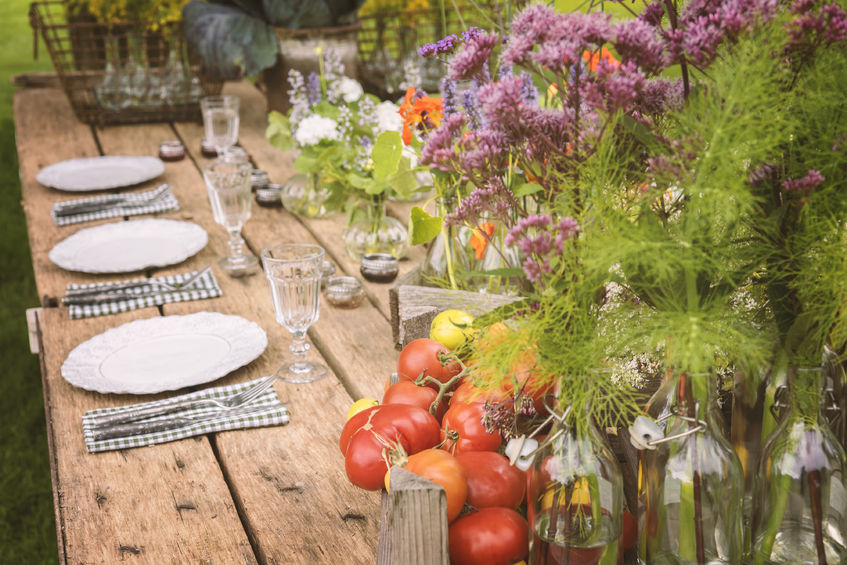 Host a Cozy Autumn Garden Party
Did you know that you can host a cozy, outdoor garden party without actually having a garden? Yep! Simply use whatever you have on hand, add a few twinkle lights to create the right ambiance, and invite your friends over. Serve some of your favorite fall recipes and enjoy a lovely meal outdoors.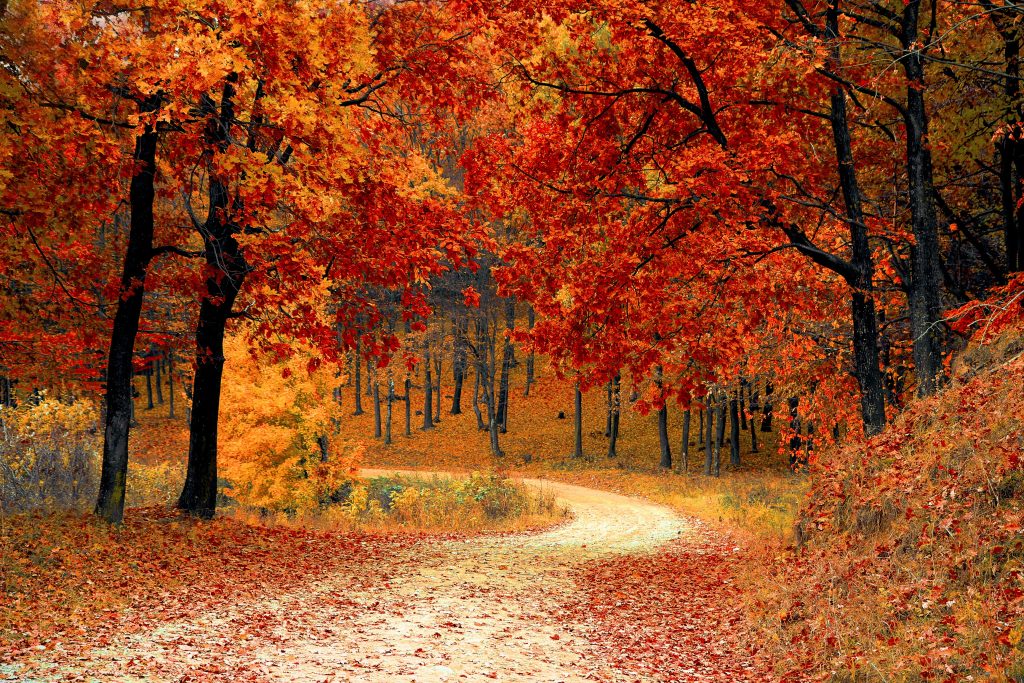 Take a Scenic Autumn Drive
Don't you just love how Mother Nature creates breathtaking masterpieces in the fall? Sadly, it seems that the vibrant colors fade all too quickly as leaves fall off trees. That's why we encourage you to take a scenic drive and enjoy Mother Nature's exhibit while the colors are at their peak.
One year, my family and I traveled to Indiana to partake in their Covered Bridges Festival. It was well worth the trip and one we won't soon forget. The fall foliage was gorgeous and the covered bridges were worth seeing. It really is a fantastic way to usher in autumn.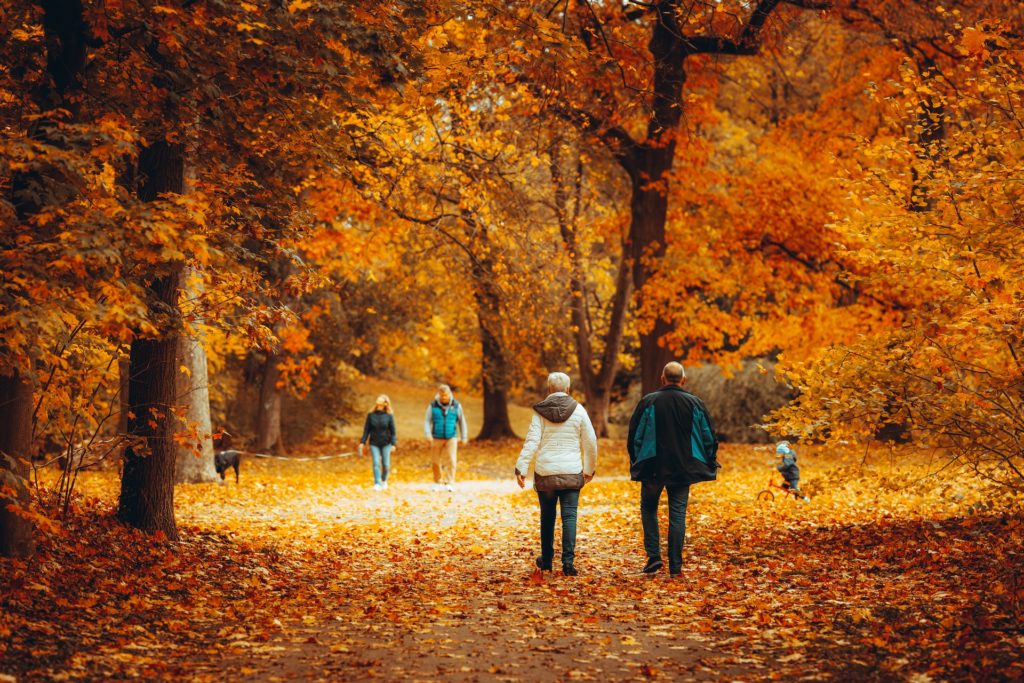 Take a Hike
A walk through the park or woods in the fall really does wonders for the soul. Not only can it get your blood pumping, but it is a great way to enjoy all that nature has to offer. Invite a friend or significant other, your child, or your pet, and go enjoy some fresh air. Who knows, you just might see someone you know along the way.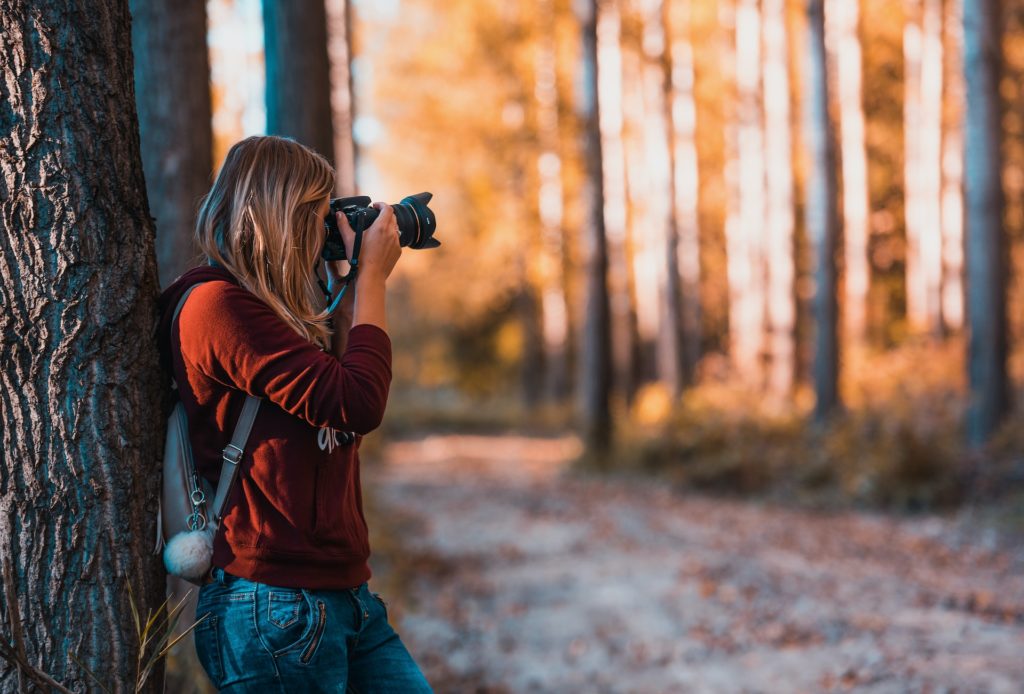 Fall Photoshoot
While you're out and about this fall grab your camera or mobile phone and spend a day taking photos of your favorite scenic views. You can also snap a few photos of family members, friends, or pets. Later, you can create a photo album or mini-film and post it on your favorite social media sites. There's no need to be a professional photographer. Just seize the moment.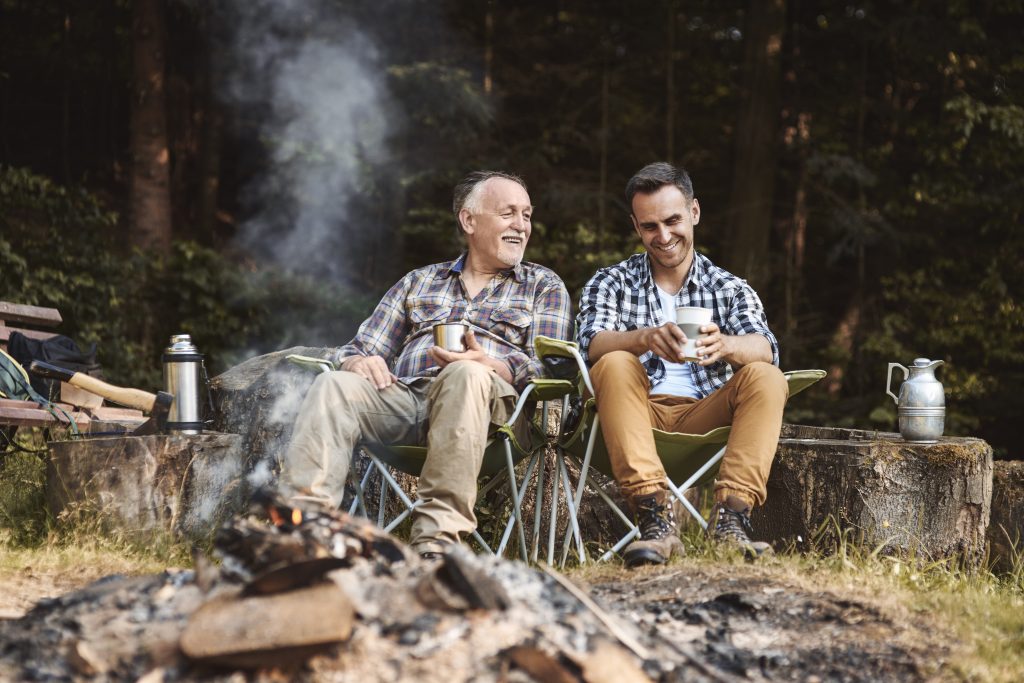 Backyard Bonfire
Don't you think there's something cozy, inviting, and relaxing about a bonfire on a crisp autumn evening? Lounging around a campfire is a fantastic opportunity to bond with family and friends. Remember to throw in a mug of hot chocolate or mulled apple cider and S'mores!
Camping
Camping is yet another way to unplug and enjoy the season with your family. Not only is it educational, but it's also beneficial in many different ways. It helps us connect with nature and experience new things such as cooking, hiking, fire-starting, fishing, and how to work together. It's also a great way to get away from electronics and that provides opportunities to talk and strengthen relationships without distractions.
Rent a Cabin in the Woods
If camping isn't something you enjoy how about renting a cabin in the woods? Renting a cabin offers privacy, space, and a tranquil atmosphere. It also means you don't have to set up a camper, tent, or campsite. You can enjoy peace and quiet without all the work.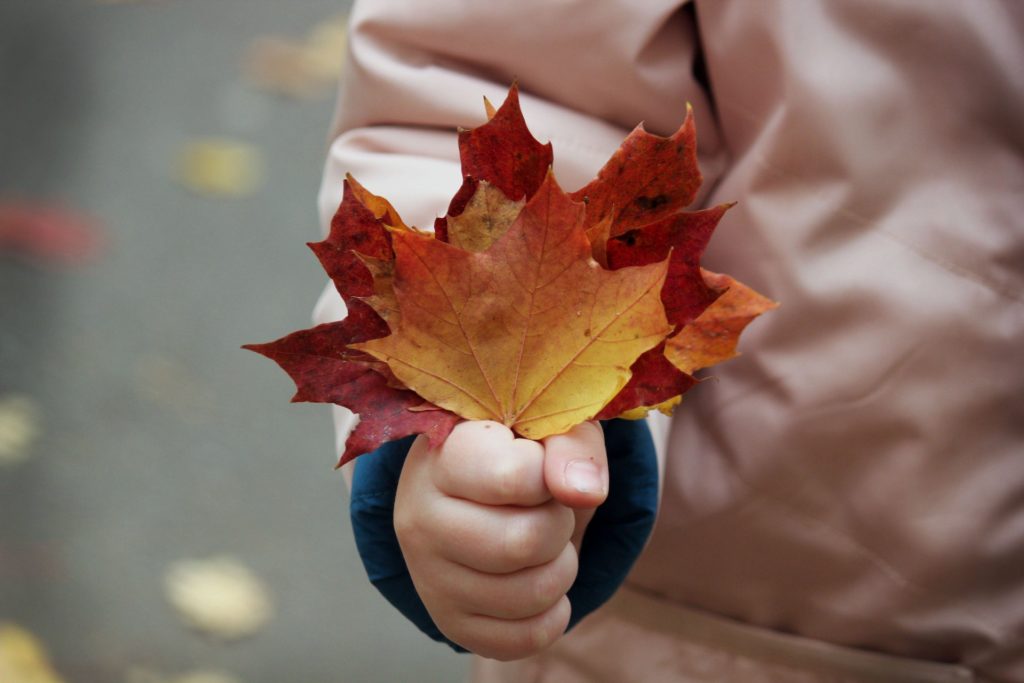 Autumn Scavenger Hunt
Our list of affordable autumn activities also includes a scavenger hunt. Kids of all ages enjoy a scavenger hunt and it's a fun play activity to enhance their sensory development, get some exercise, and fresh air. A scavenger hunt can engage a child's senses such as sight, sound, smell, and touch. It can also help children learn to be team players.
For example, find items such as:
leaves in a variety of colors
prickly pinecones
a smooth stone
acorns
a feather
something that smells good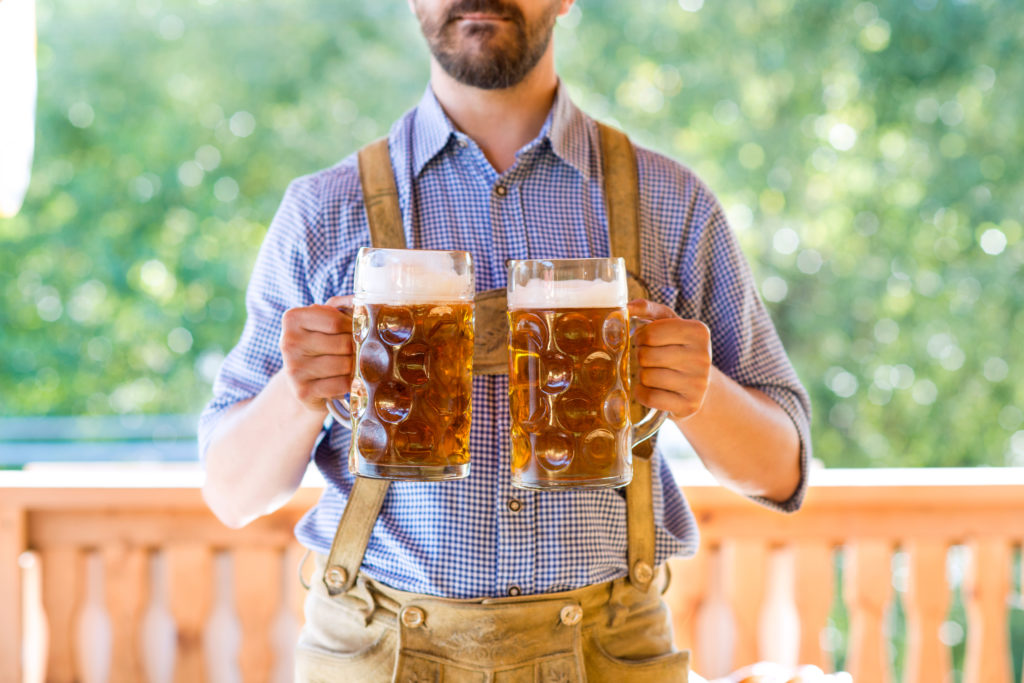 Oktoberfest
An Oktoberfest celebration is a folk festival that features beer, food, music, amusement rides, and games. Despite the name, Oktoberfest usually runs from mid-September through the beginning of October and is another fun activity to do in the fall. Chances are there's an Oktoberfest celebration near you.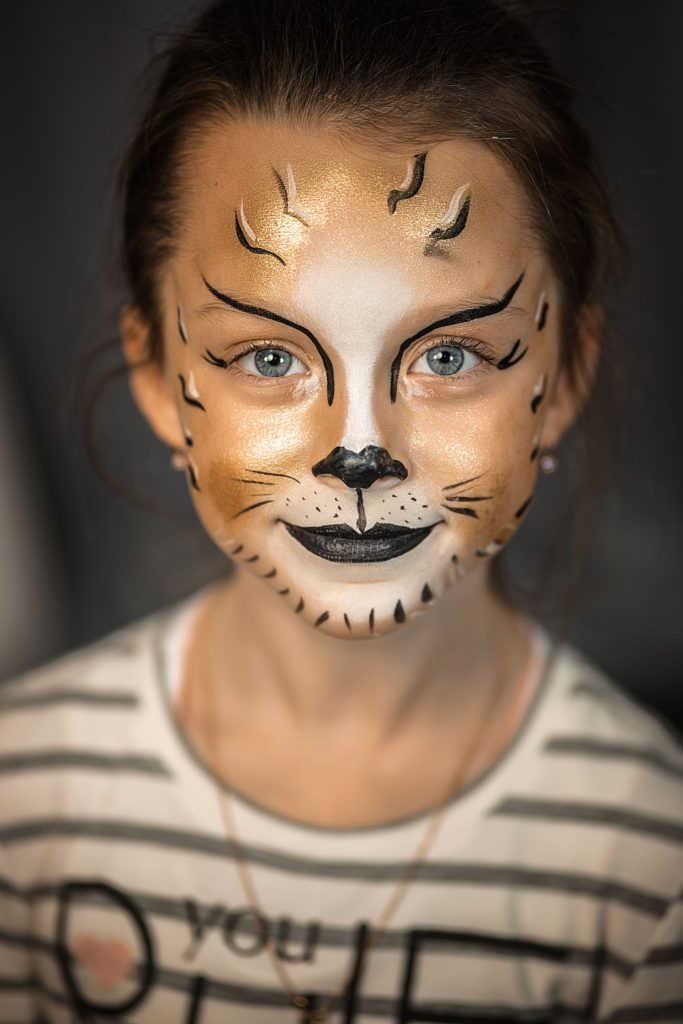 Face Painting
We've included face painting in our list of affordable autumn activities because it's a super fun activity to do with the kids. Face painting uses a special nontoxic paint that's inexpensive, and encourages imaginative play and creativity. Besides that, kids simply love choosing their favorite animal or design.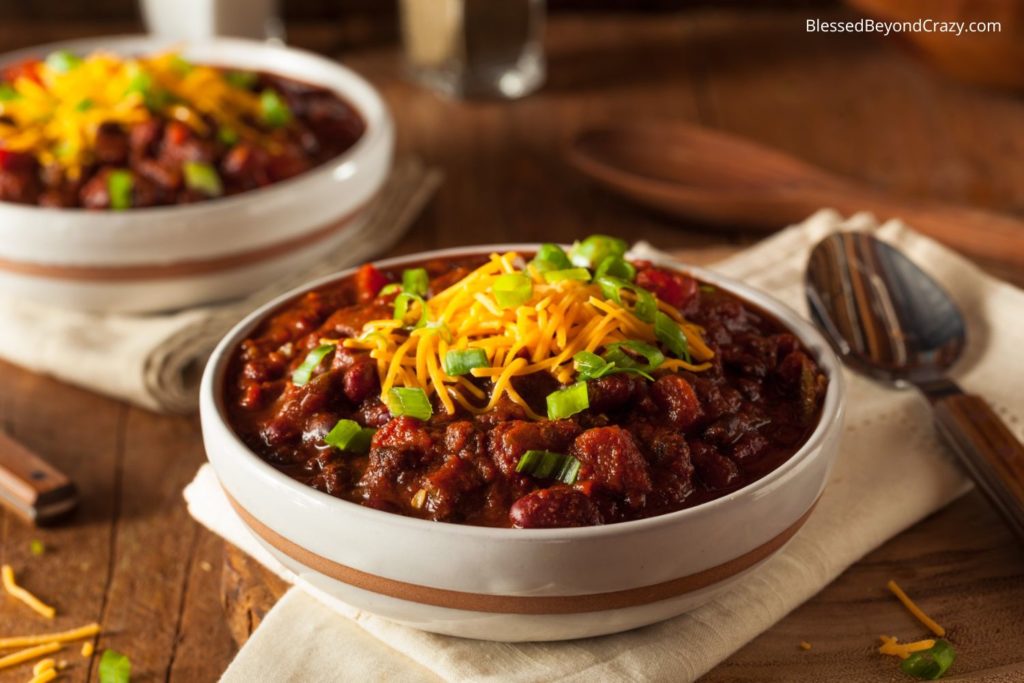 Host a Chili Cook-Off
A few years ago my son was invited to attend a fall neighborhood chili cook-off. To his surprise, he won the contest with his special homemade chili recipe. With his permission, I share his recipe and fondly titled it Benny's Famous Sweet and Spicy Crockpot Chili.
Hosting a chili cook-off is a wonderful way to meet new people, create new friendships, and have a little friendly competition.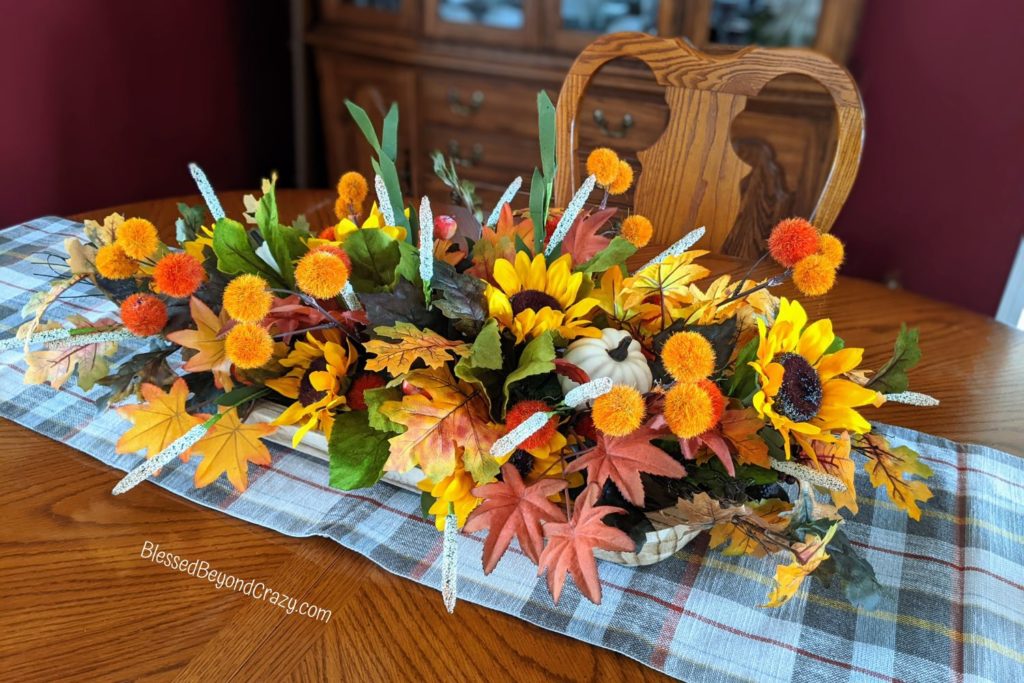 DIY Fall Home Decor
Fall is the perfect time to try something new in the craft department. For example, this year I decided it was time to make a DIY Rustic Fall Centerpiece for our dining room table. I watched for sales at our local craft store and was able to create this centerpiece at an affordable price. In addition to that, I love how it turned out and I had fun creating it.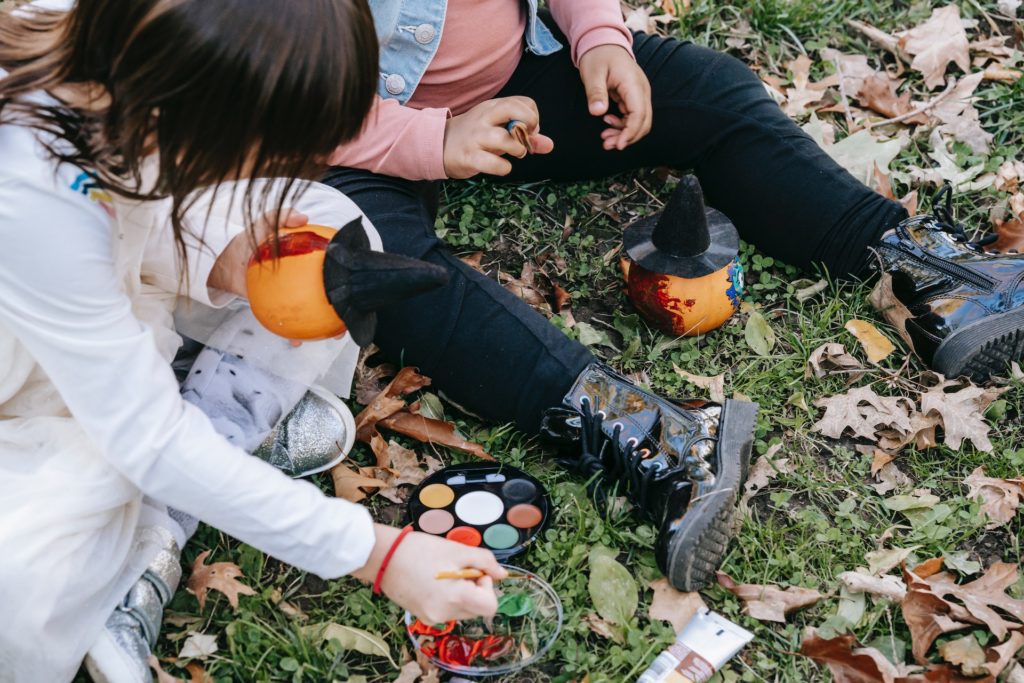 DIY Crafts
Right along with the DIY home decor is DIY fall crafts for kids. I'm a grandmother and whenever my grandchildren come for a visit I try to have a craft for them to do. They really seem to enjoy it and it helps with their creativity, fine motor skills, and individuality. It also gives them a sense of accomplishment and pride as they show their parents their creations.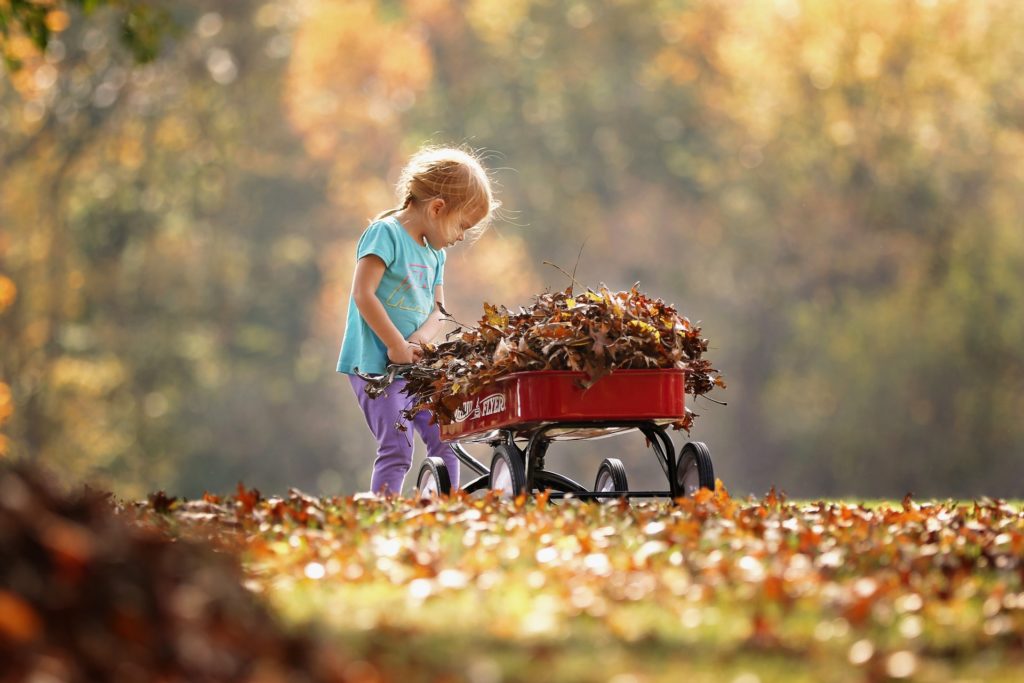 Yard Work
The majority of small children want to help their parents do things around the house. Oftentimes, they enjoy doing things such as sweeping the floor and helping with laundry. Since this usually is the case, why not let them help with the yard work? They'll love the feeling they are a part of the family and helping out. As a reward, let them jump into a big pile of leaves. This way, the work gets finished and you're spending quality time together.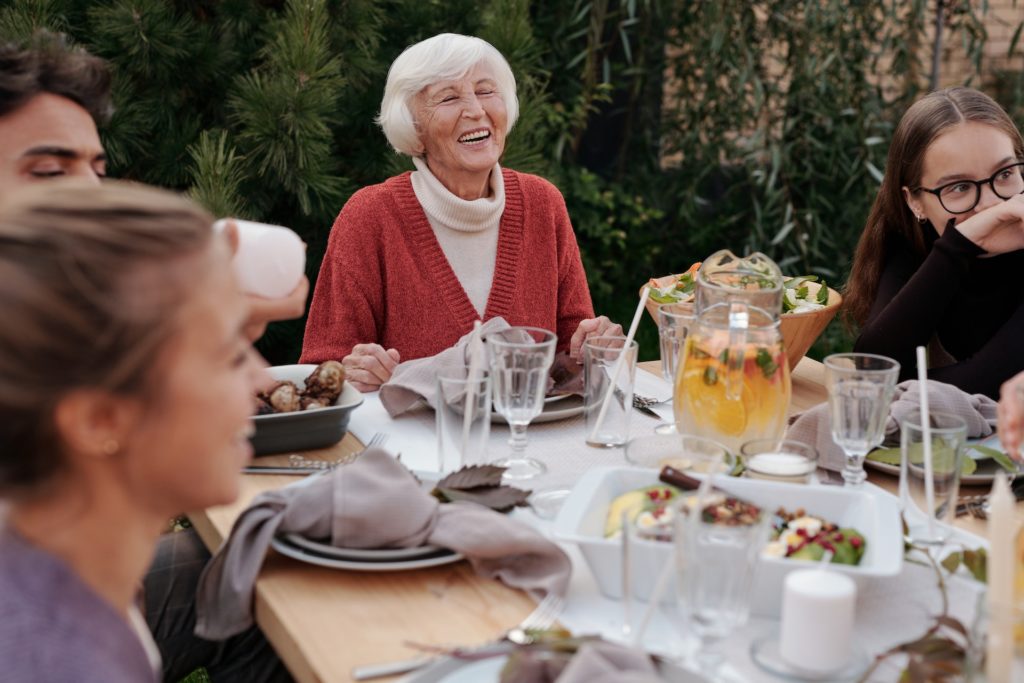 Host a Neighborhood Party
Everyone seems to enjoy a good party so why not host one for your neighbors this fall? To make the workload lighter, ask everyone to bring a dish or two and catch up on what's new in the area.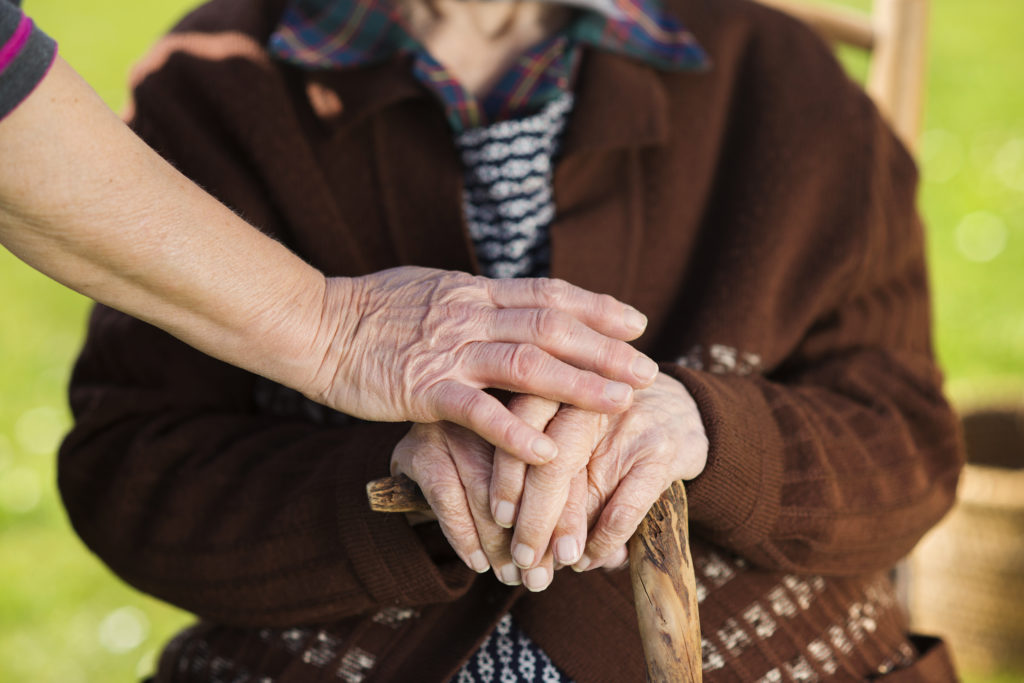 The Gift of Time
For many years I worked in the medical community. I know that many of our elderly population are lonely and feel forgotten. This fall, carve out time to visit a grandparent, or someone special in your life or perhaps make a new friend. Your visit will brighten their day and help lift their spirits.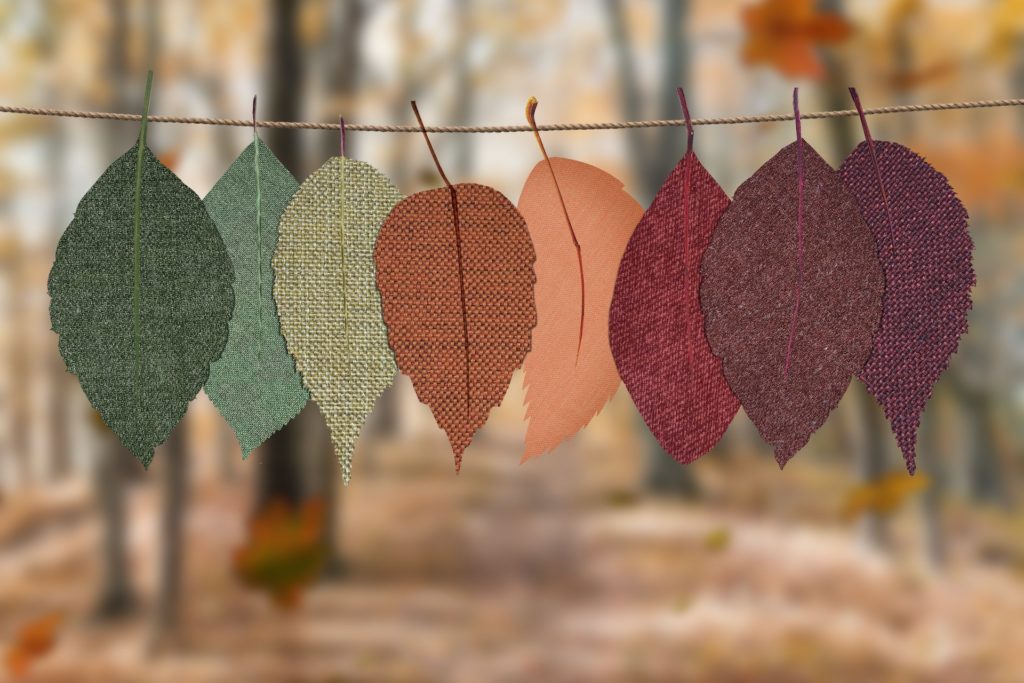 DIY Gifts
Another idea is to make fall DIY gifts for your grandparents, aunts, uncles, the elderly, etc… and volunteer to decorate their home or their room. Oftentimes our elderly do not have the energy to do things like decorating, and yet they usually enjoy having a few seasonal decorations to look at. It's one more way we can give of ourselves, enjoy the fall season, and be a blessing to someone else.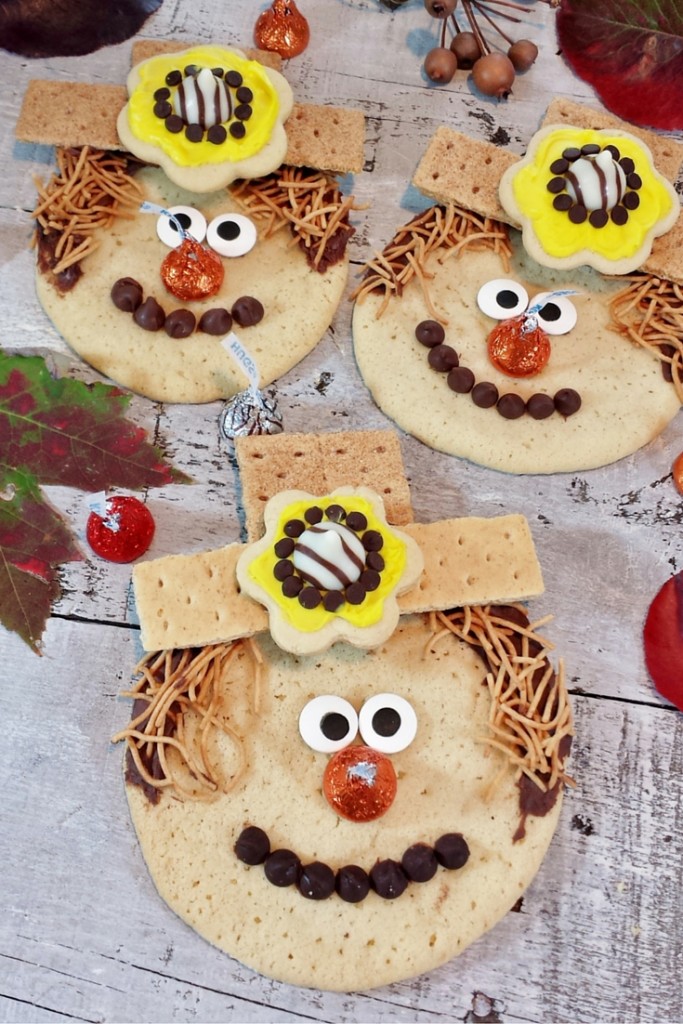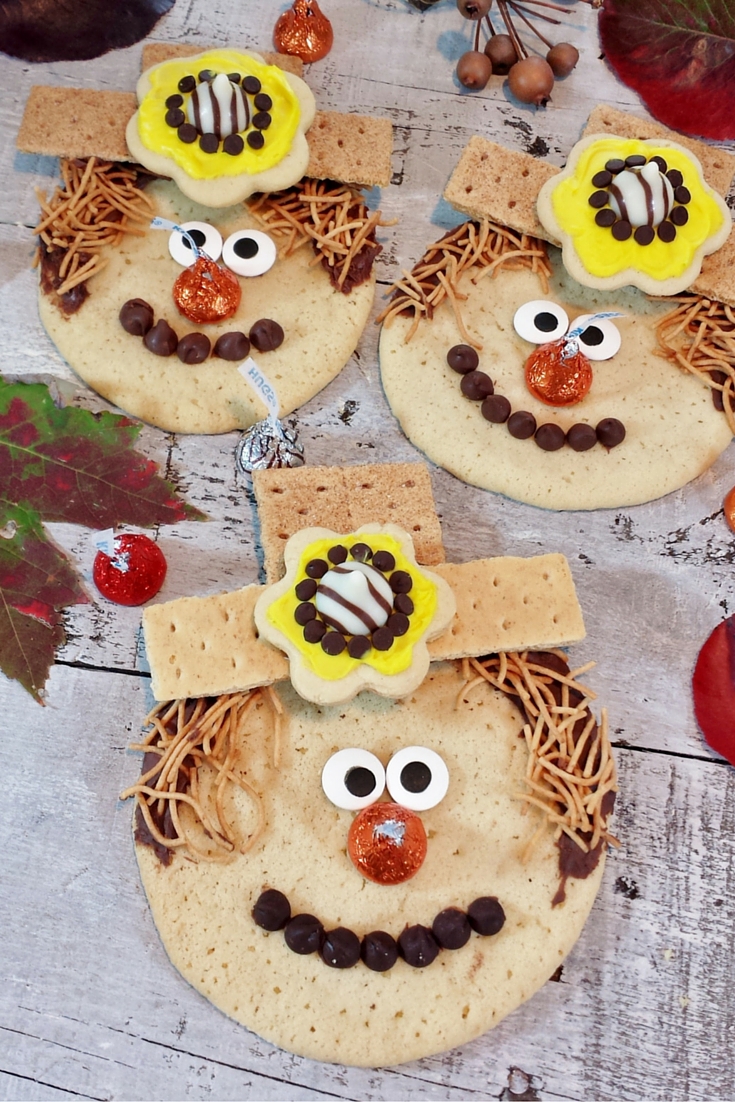 Make Delicious Treats
Naturally, we can't think of fun autumn activities without talking about food! Fill your home with the delicious aroma of Mini Pumpkin Pies, Double-Dipped Caramel Apples, Scarecrow Cookies, No-Bake Spider Cookies, Pumpkin Donuts, and much more!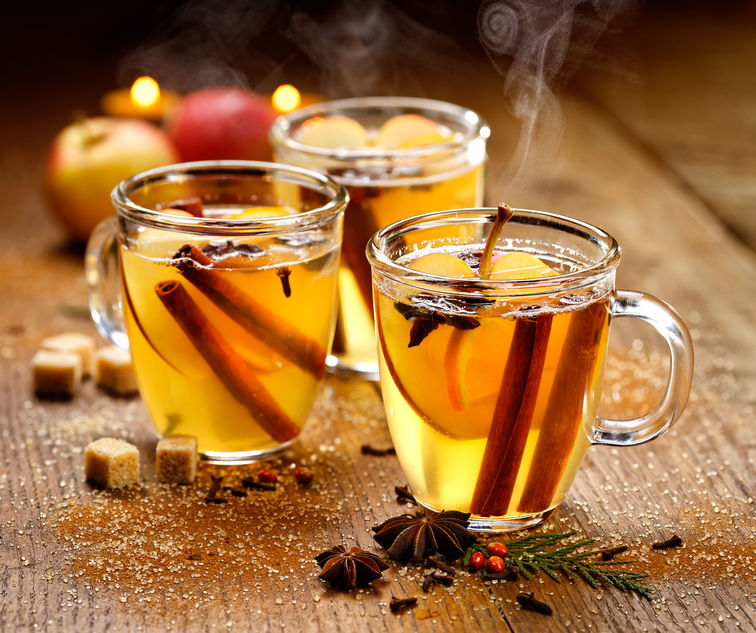 Beverage Challenge
Finally, the last on our list of fun and affordable autumn activities to enjoy this year is to host a fall beverage contest. It's always fun trying new flavors and sharing new recipes with friends and family. You can divide the categories into hot and cold beverages and have different stations for each. In the end, everyone can vote for their favorite. Perhaps a small award can be given for the recipe that receives the most votes.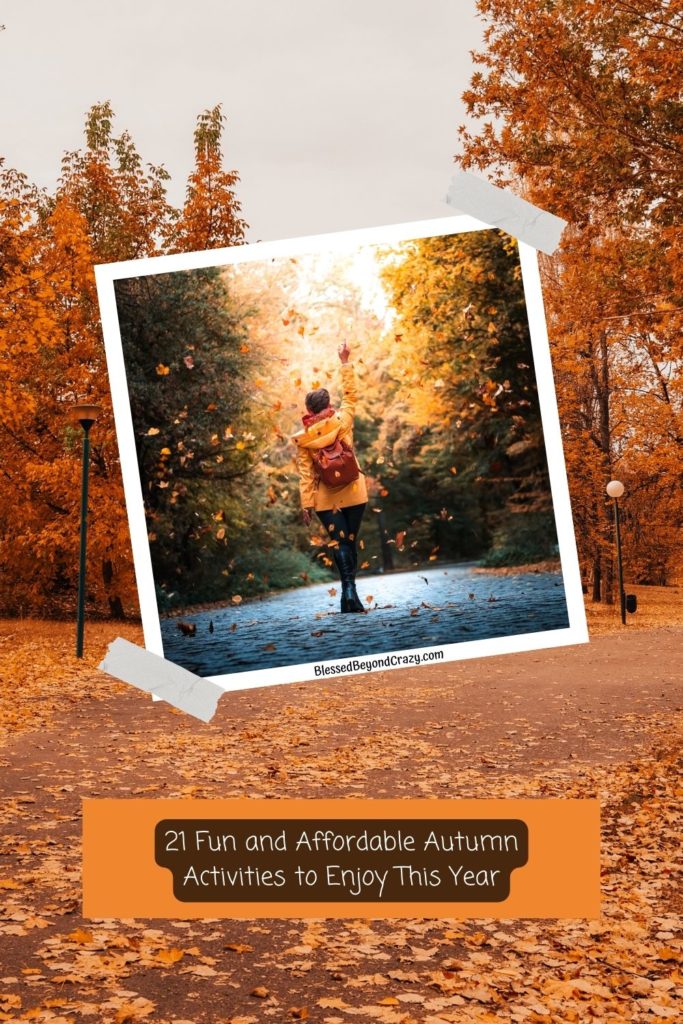 Which of these affordable Autumn activities are you doing to do?
More great ideas: