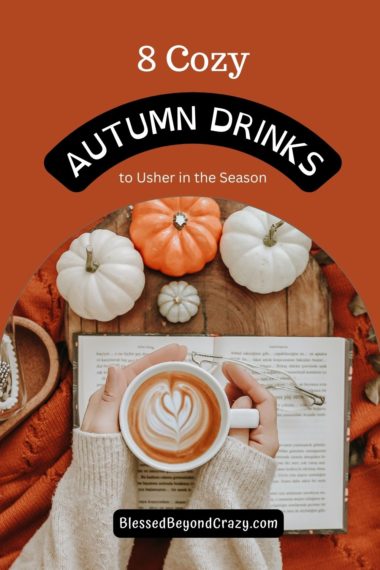 Autumn is officially upon us and there's no better time to usher in the season than by enjoying a few cozy Autumn drinks. No matter whether you like a hot or cold beverage, we've got you covered! Additionally, all of the recipes are naturally gluten-free or we've added a gluten-free option in the recipe cards. NOTE: Remember to use gluten-free alcohol if you need any of these drinks to be GF.
To help support our blogging activities, our site contains affiliate links. If you make a purchase from a link on our site, we may receive a small percentage of that sale, at no extra cost to you. Blessed Beyond Crazy A is a participant in the Amazon Services LLC Associates Program, an affiliate advertising program designed to provide a means for sites to earn advertising fees by advertising and linking to amazon.com.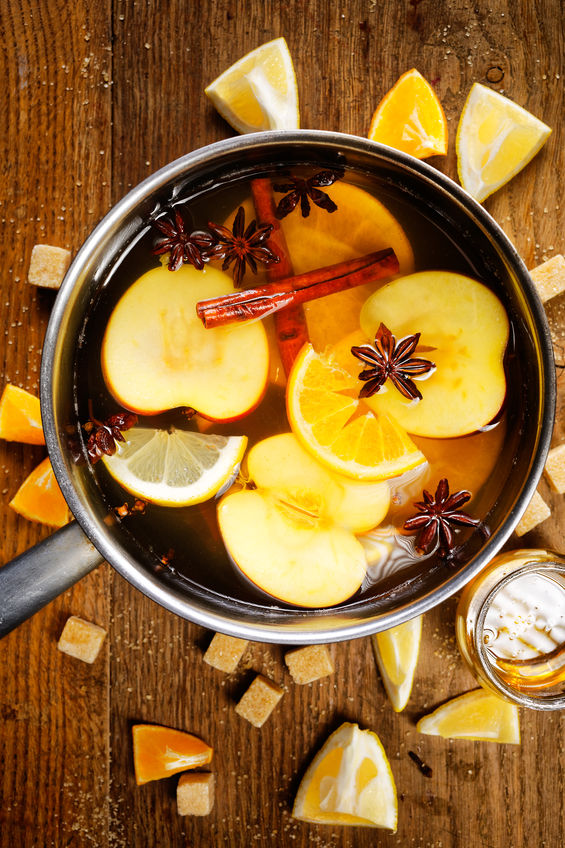 Delicious Apple Cider
Mulled Apple Cider is a simply amazing and wonderful Autumn drink, especially on a chilly day. Simply add a little rum, brandy, cinnamon schnapps, vodka, or whiskey if you want to make it a boozy drink.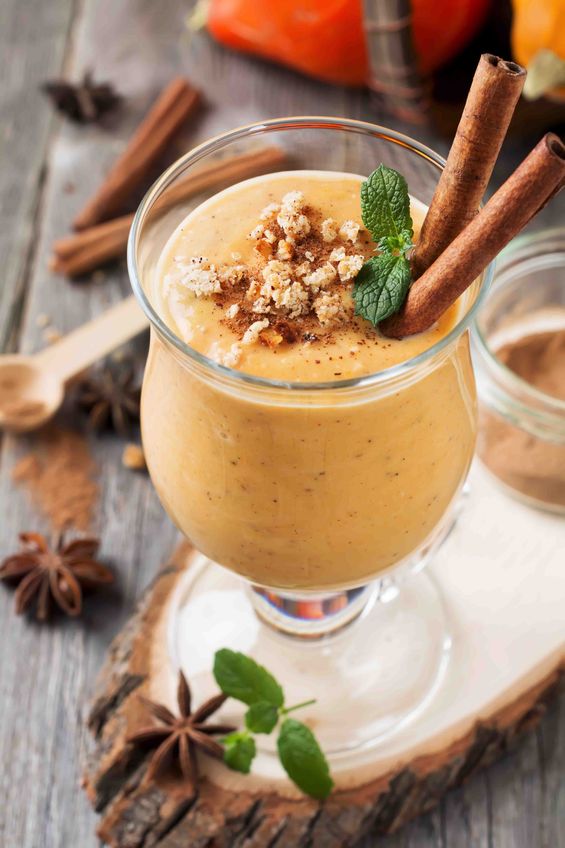 Tasty Pumpkin Pie
If you are both a pumpkin enthusiast AND a smoothie lover, grab your favorite smoothie blender and make Pumpkin Pie Smoothies. We've included three different recipes. Just click on the link or photo above to find all three of these cozy Autumn drinks.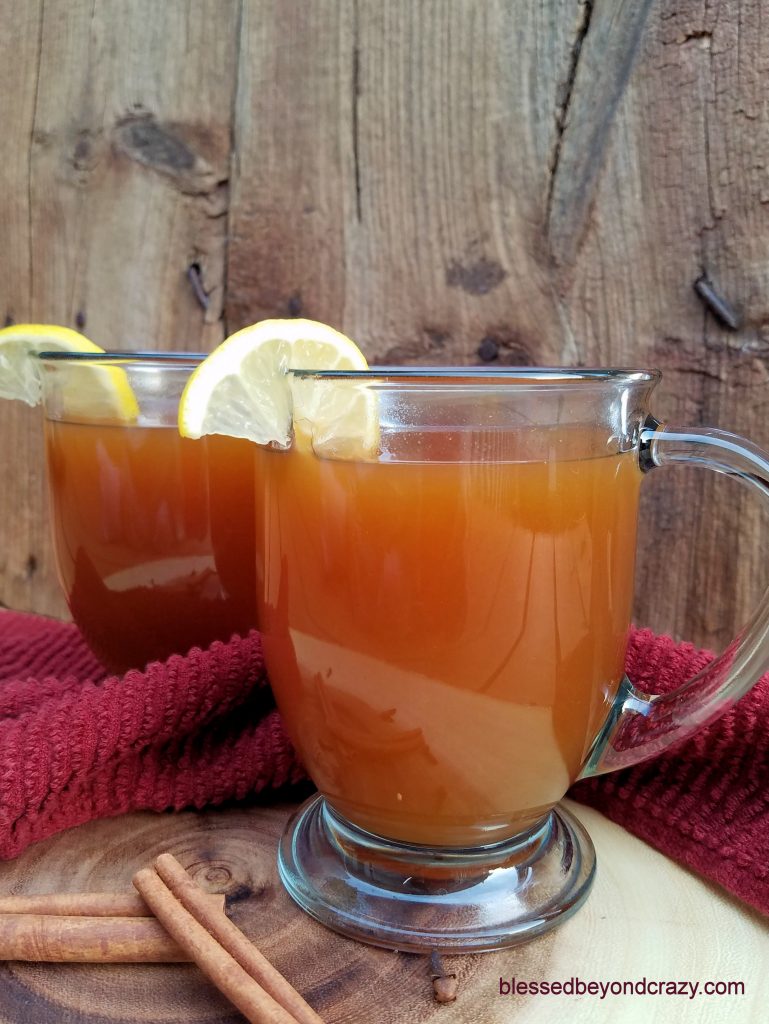 Soothing Apricot Toddy
As you know, Hot Toddys are famous for having desirable health benefits, especially when a person isn't feeling well. Our special recipe for Apricot Hot Toddy is delicious, soothing, and helps you relax.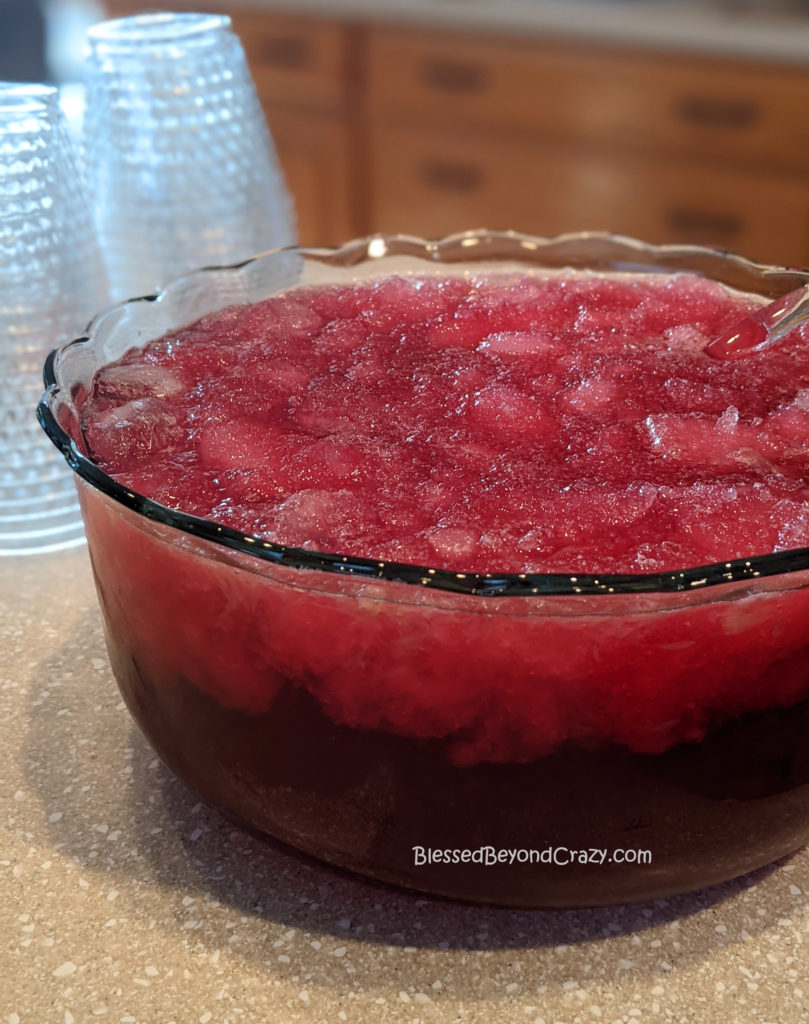 Delicious Cranberry Pomegranate
Any cranberry recipe reminds us of Autumn. That's why we've included our Cranberry Pomegranate Party Punch. This recipe is both naturally gluten-free and non-alcoholic, however, you can make an alcoholic version by simply adding a splash of plain or orange-flavored vodka.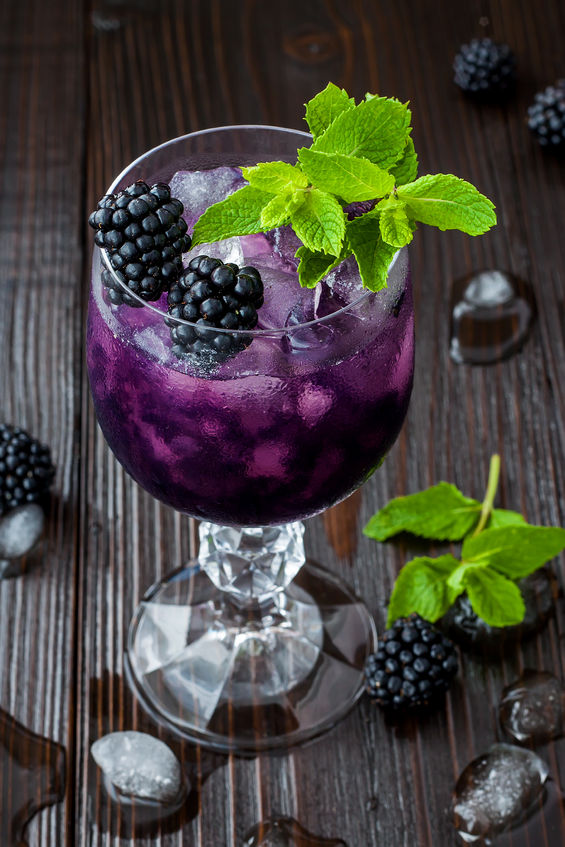 Refreshing Blackberry
Do you and your family enjoy blackberries? If so, why not invite a friend over and enjoy a refreshing Blackberry Mojito? Not only is this a really pretty beverage, but it's a simple recipe and easy to make gluten-free.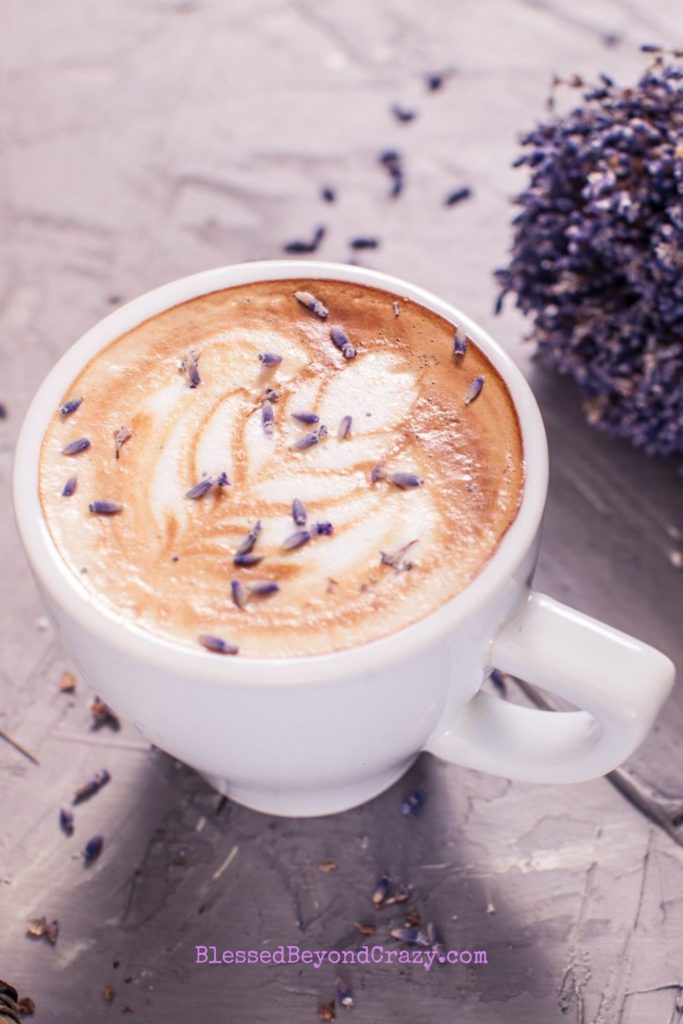 Lavender Love
Lavender seems to be associated with tranquility and relaxation. That's why a Lavender Latte is included in our list of cozy Autumn drinks. With the busy holiday season fast approaching, who doesn't need a little more serenity?
Refreshing Java
Now, if you are in need of a jolt of energy, how about making a Java Chip Smoothie? This healthy beverage is naturally gluten-free and paleo. You might also be surprised to learn that this particular smoothie contains a few surprising nutrient-rich ingredients.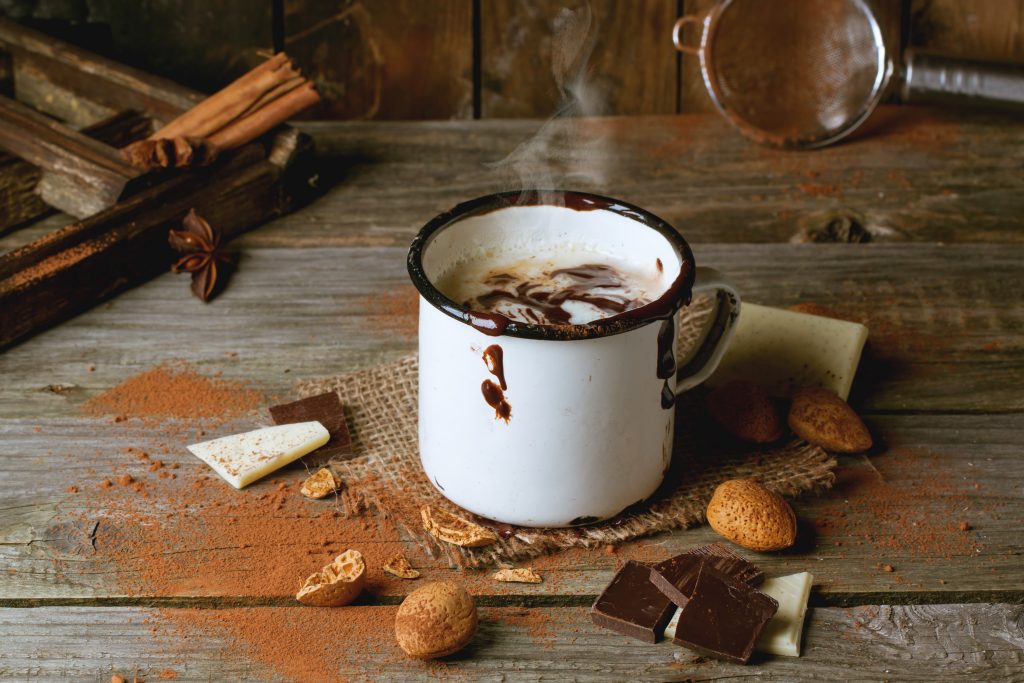 Relaxing Chocolate
What better way to usher in Fall than with a steamy mug of classic Hot Chocolate? This cozy Autumn drink can be made in numerous ways. Click on the link or the photo above to find tips and recipes.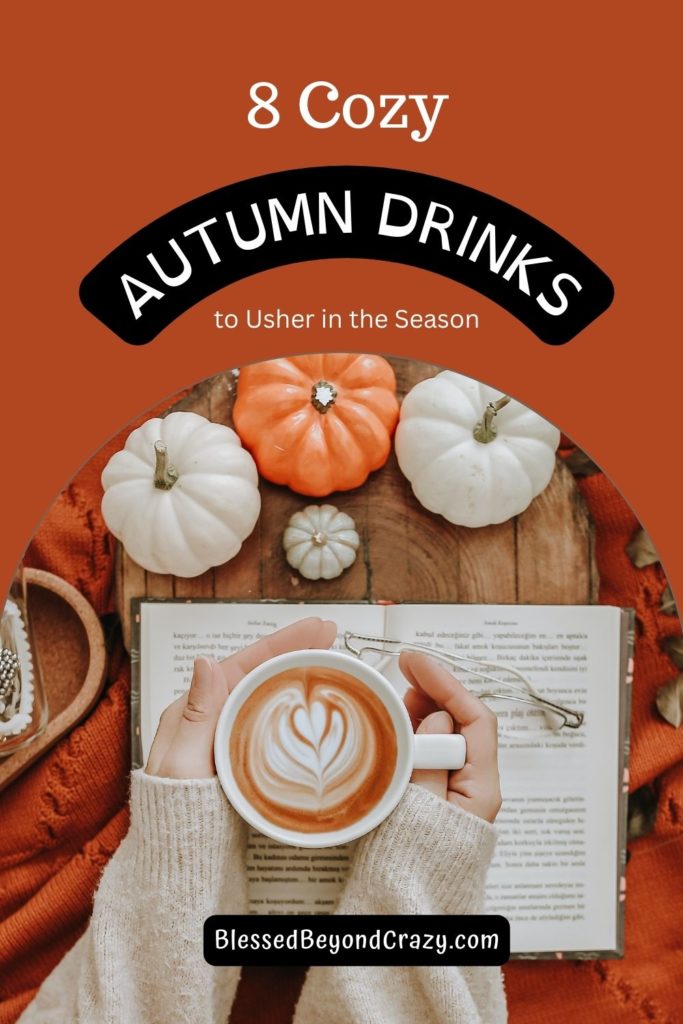 What's your favorite Autumn drink?

More great ideas: