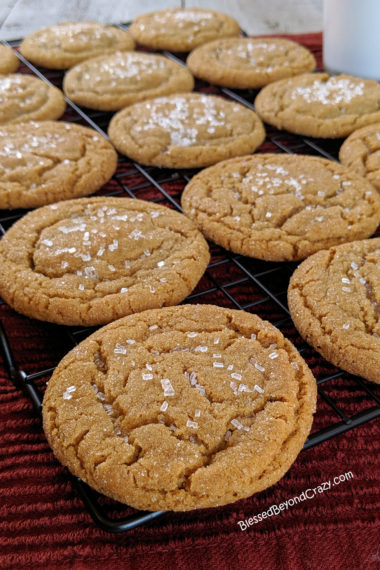 Calling all Cookie Monsters!!! These Ginger Snap Cookies are perfect when you want to make cookies but don't have a lot of time. Not only are they quick and easy to make, but these cookies have a moist, tender center, yet the edges are slightly crispy.   
In addition to all of that yummy goodness, the recipe can effortlessly be modified to be gluten-free!!!

---
To help support our blogging activities, our site contains affiliate links. If you make a purchase from a link on our site, we may receive a small percentage of that sale, at no extra cost to you. Blessed Beyond Crazy is a participant in the Amazon Services LLC Associates Program, an affiliate advertising program designed to provide a means for sites to earn advertising fees by advertising and linking to amazon.com.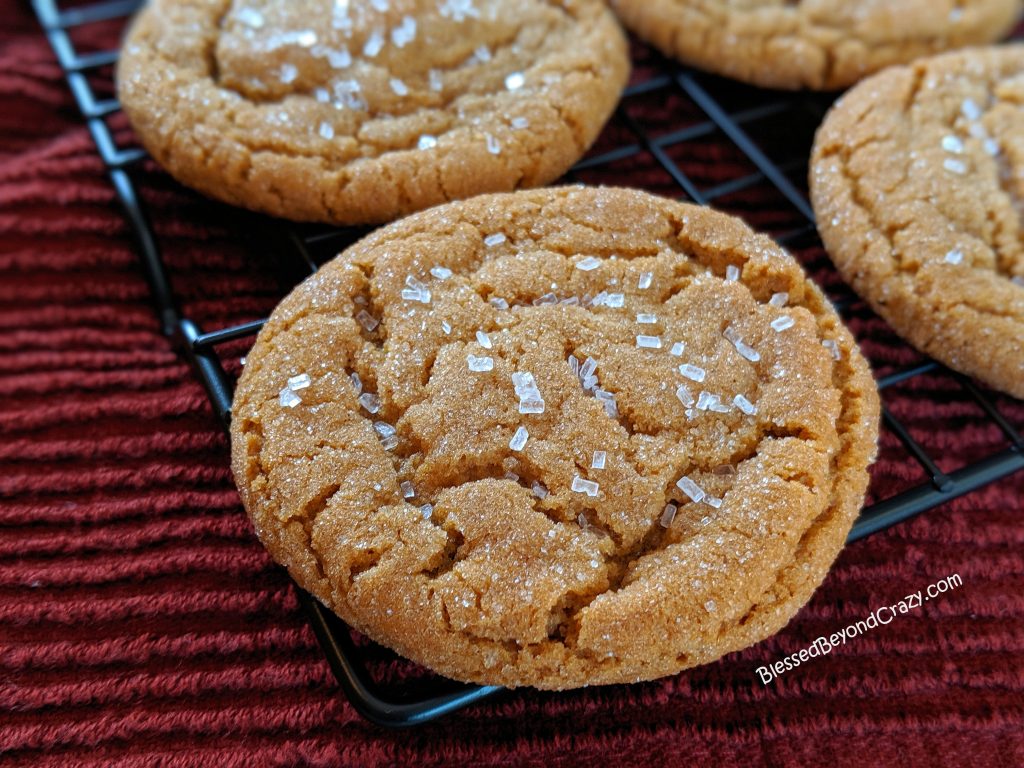 Cookies
What is it about cookies that make them such great comfort food? Maybe it's because they can be eaten using only our hands. Perhaps it's because there are a ton of delicious cookie recipes available. Or, maybe it's because they are a great dessert that can usually be made ahead-of-time.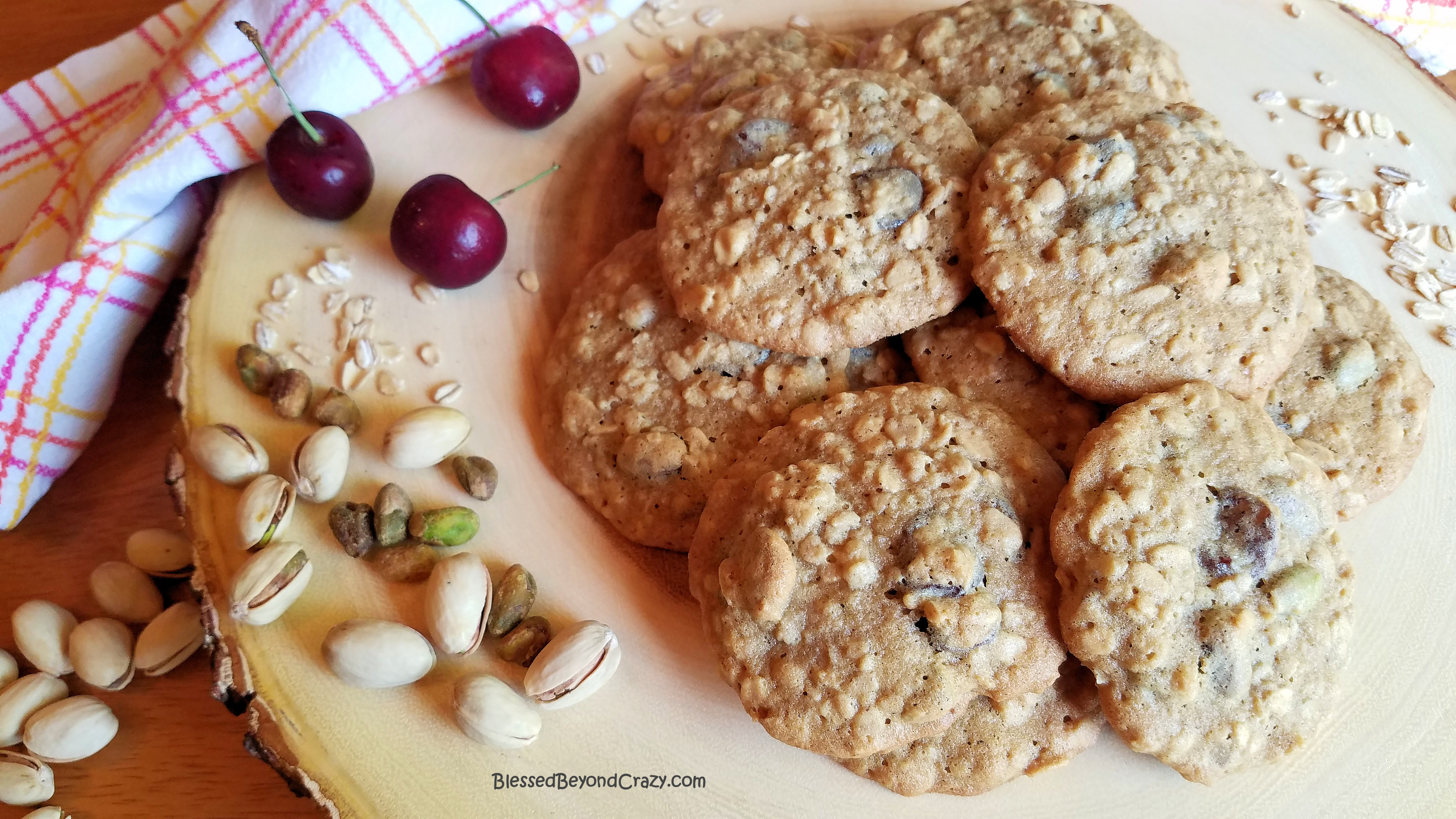 I guess it doesn't really matter in the end because both Anna and I could easily be included on the "Cookie Moster" list. To prove my point…
A few of our favorite cookie recipes are: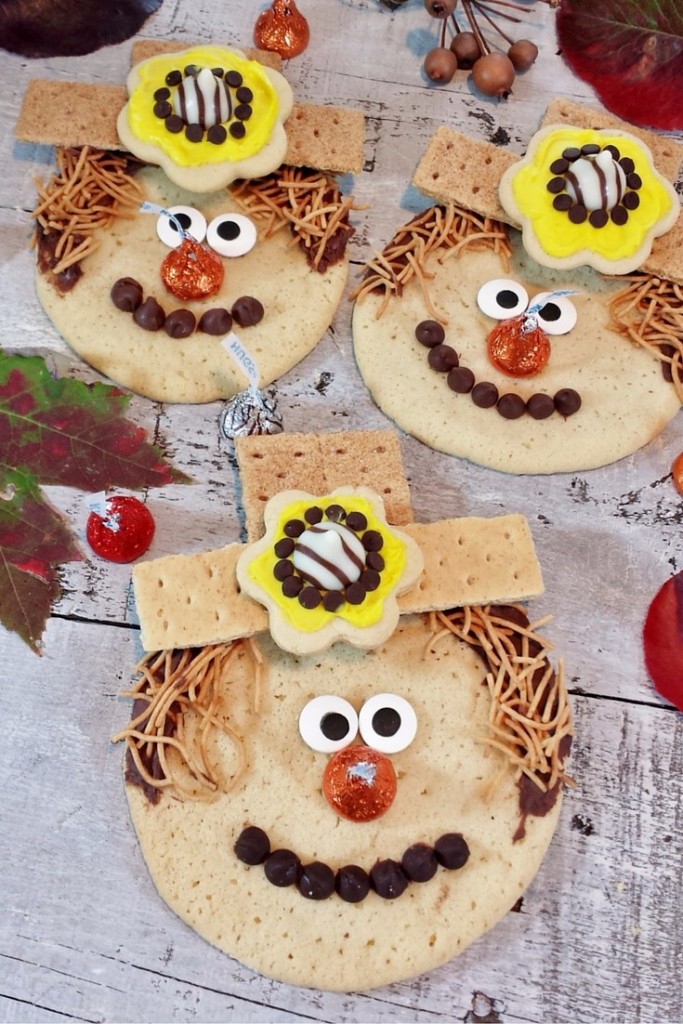 Specialty Cookies!
And, if that's not enough…
Check out a few of our specialty cookies!
Yep, I really do think we qualify for a "Cookie Monster" award or something!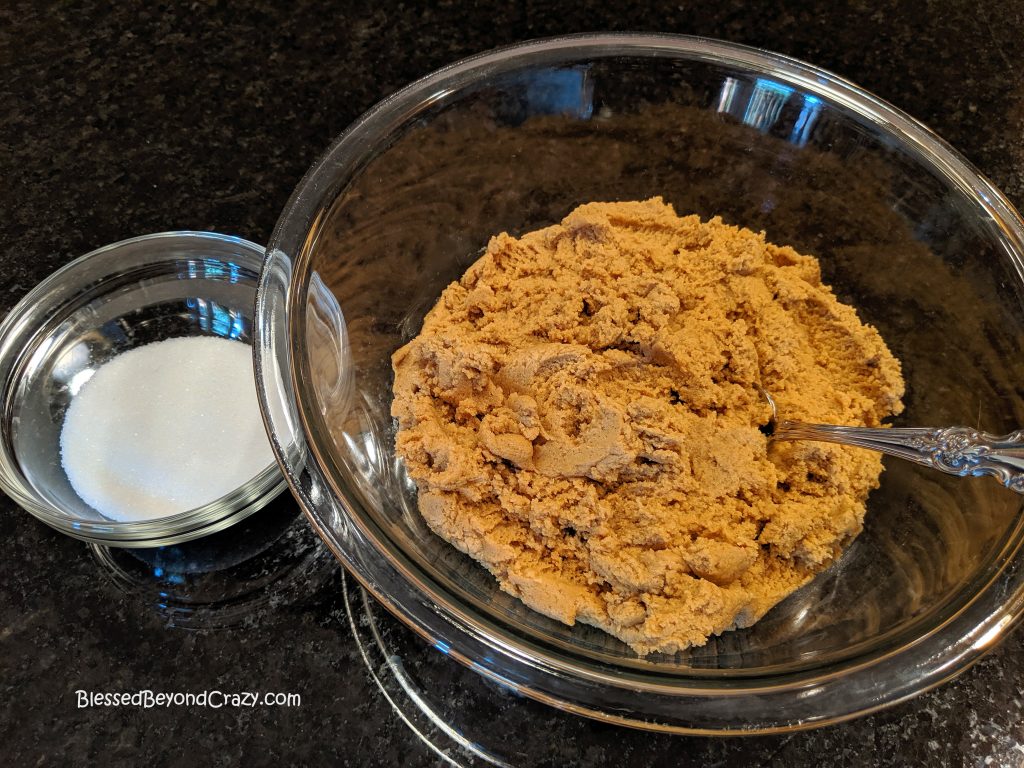 Let's make cookies!
Okay. Moving on… let's make Ginger Snap Cookies! Obviously, the first step is to make the cookie dough. (It should look like the dough in the picture above.)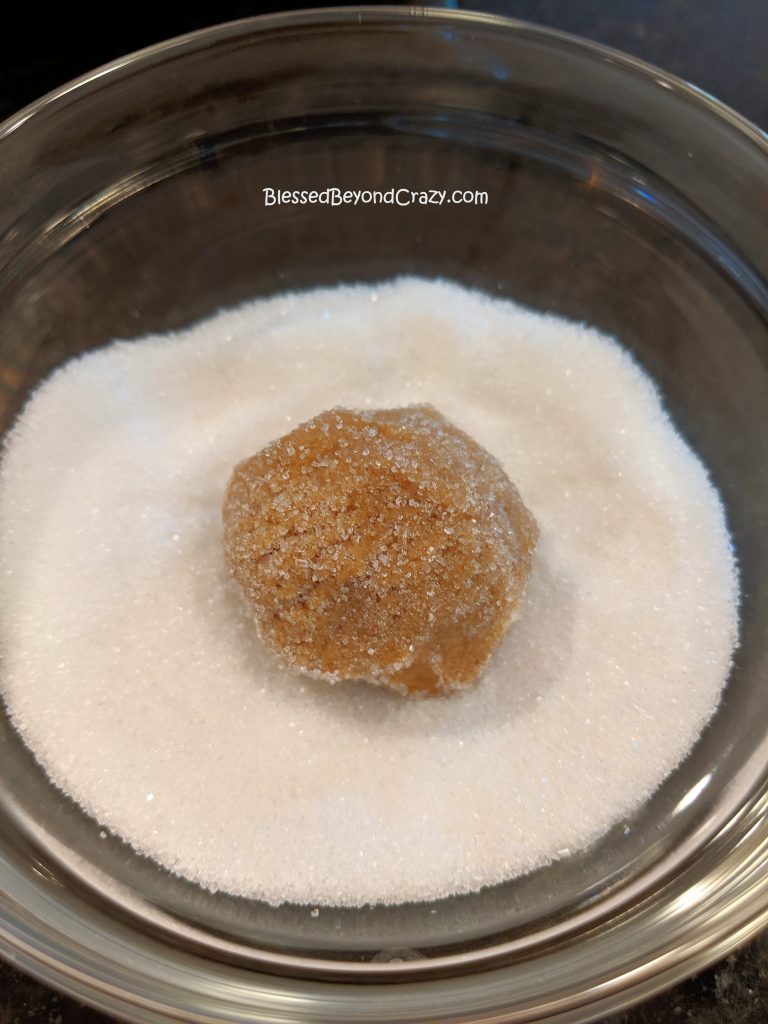 Sugar
Next, using a cookie scoop, scoop up some of the cookie dough, roll it into a ball and roll it around in granulated sugar until it is completely covered. Repeat the process until all of the dough is made into balls.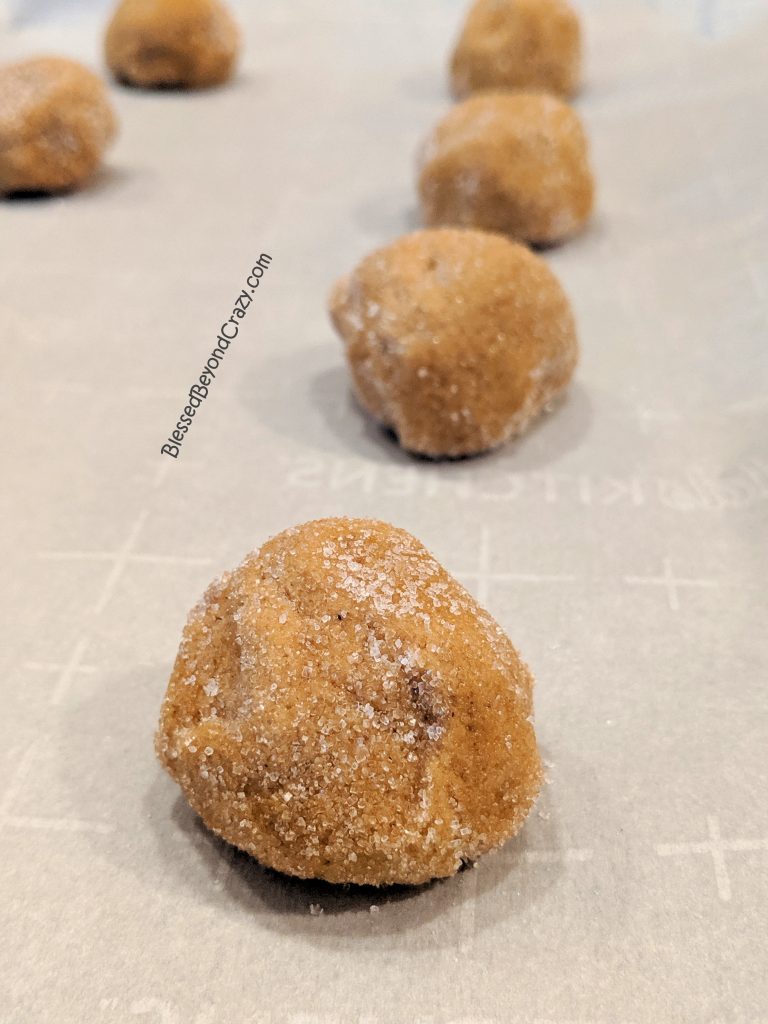 Bake
Place the cookie balls (2-inches apart) onto a cookie sheet lined with parchment paper or a baking mat. Bake in a preheated 375 degrees F oven for 10 minutes.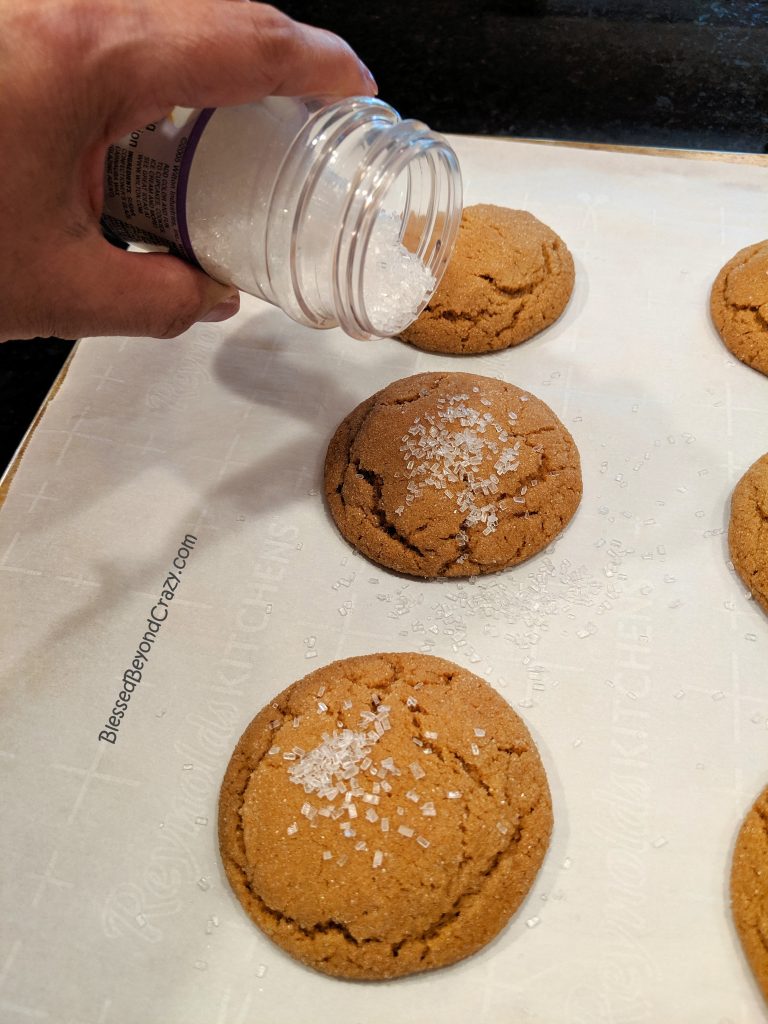 White Sparkling Sugar
Adding a sprinkle of White Sparkling Sugar isn't necessary but I think it adds a nice touch.
NOTE: Rather than sprinkling white sparkling sugar on each cookie after they bake, mix it in with the bowl of granulated sugar that the dough balls get rolled in.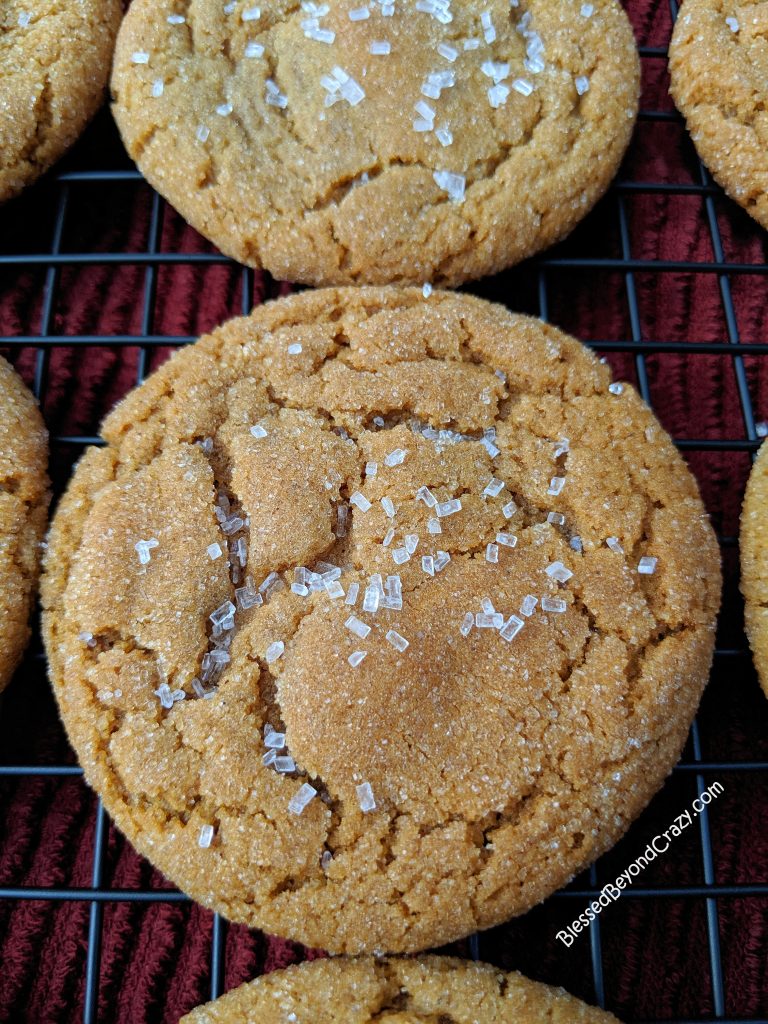 Give a Delicious Homemade Gift!
Quick and Easy Ginger Snap Cookies are ready from start to finish in just 30 minutes and yields 2 dozen cookies. I suggest doubling the recipe. Keep half of the cookies for you and your family, then give the other half away.
Add a cute "Homemade with Love" tag to a plate of delicious homemade Ginger Snap Cookies and give them to someone special in your life. (Think Christmas cookie exchange, "Welcome to the Neighborhood," or simply, "I Love You!")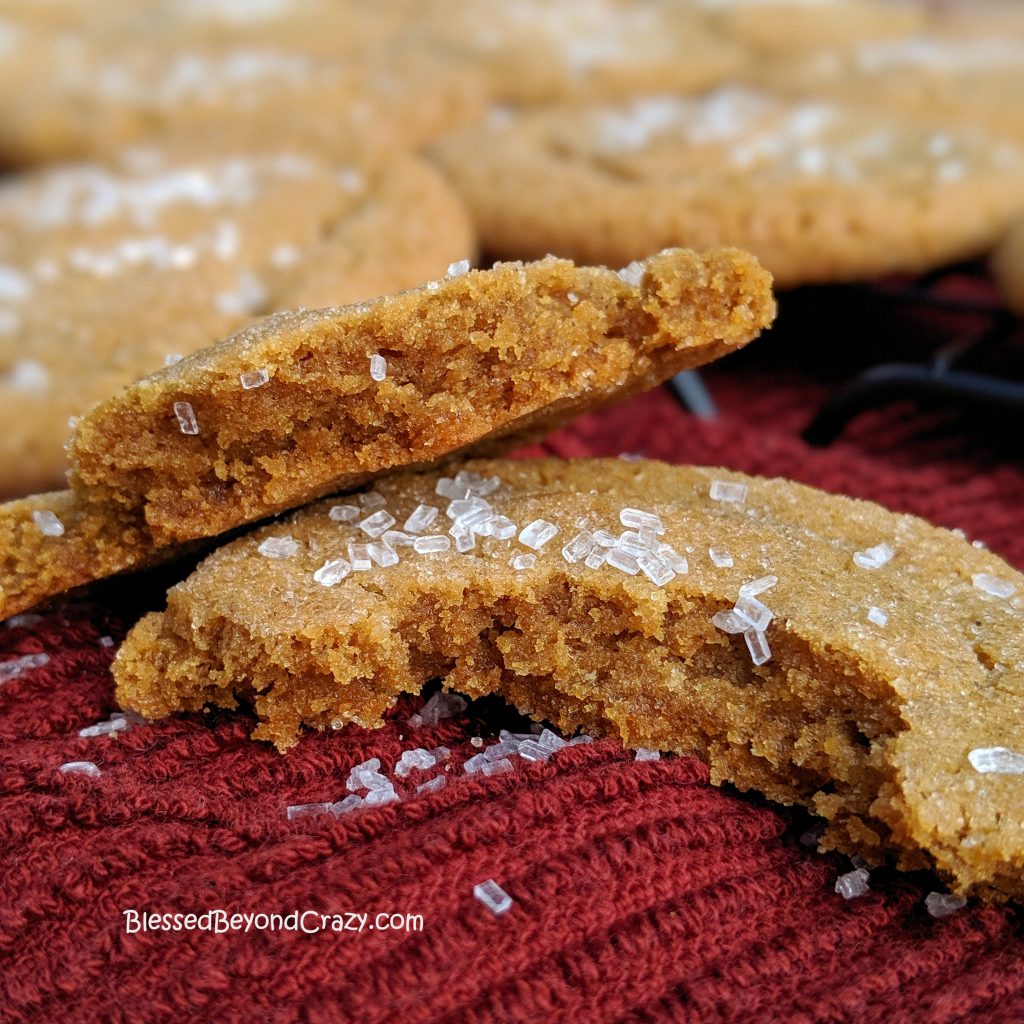 Yummy!
As you can see in the picture above, the center of each cookie is tender while the edges are slightly crispy.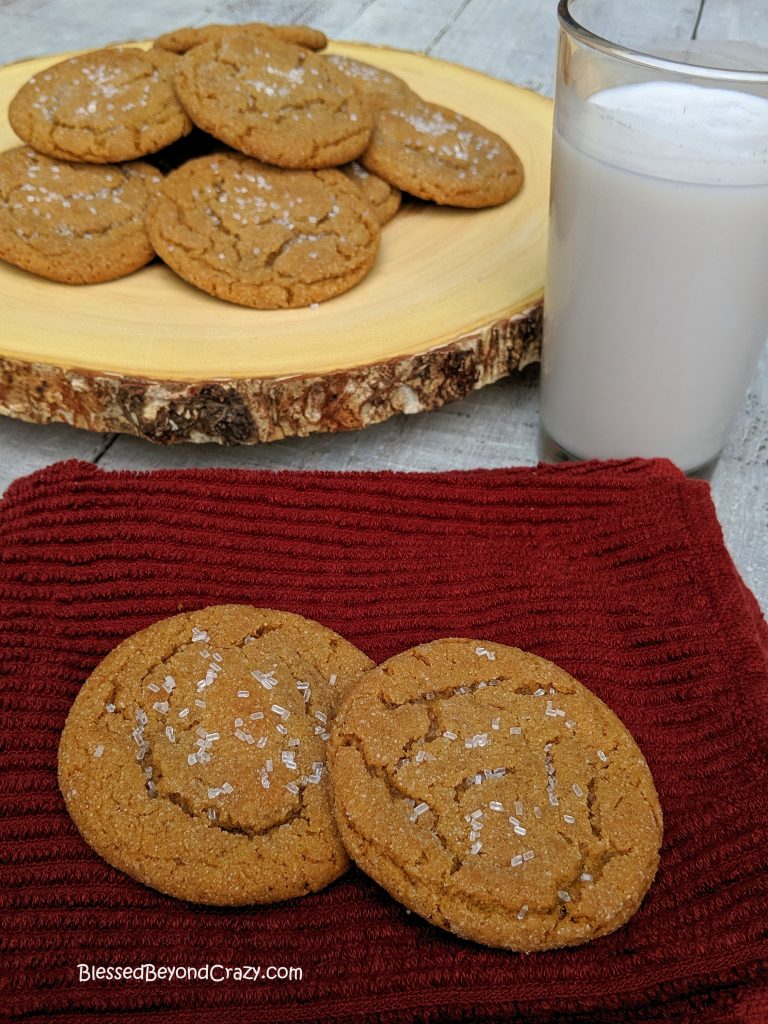 For Santa!
Another idea is to leave a glass of milk and a plate of fresh Ginger Snap Cookies for Santa on Christmas Eve.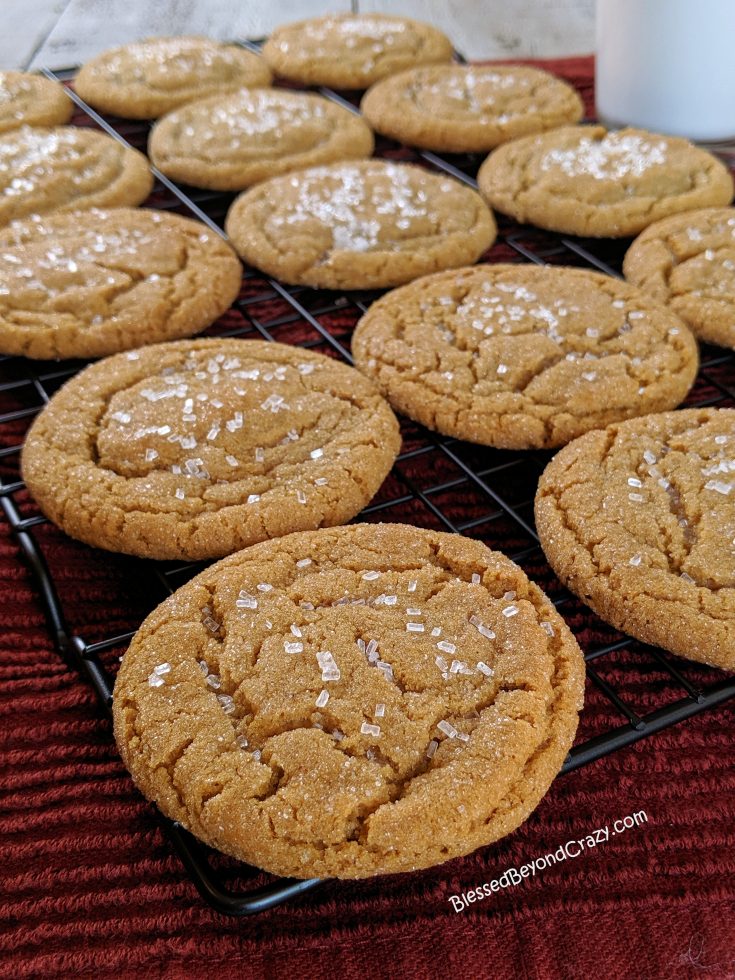 Yield: 2 Dozen
Quick and Easy Ginger Snap Cookies
Prep Time: 10 minutes

Cook Time: 10 minutes

Additional Time: 10 minutes

Total Time: 30 minutes

These little gems are extremely easy to make, are loaded with delicious ginger flavor, are ridiculously easy to make gluten-free, and are perfect for a cookie exchange.
Ingredients
3/4 cup shortening
1 cup sugar + additional 1/4 cup sugar for rolling cookies in before baking
4 tablespoons molasses
1 egg
2 cups flour (GF Option: use gluten-free flour blend + 1 teaspoon xanthan gum - unless flour blend contains it)
1 teaspoon ground cinnamon
2 teaspoons baking soda
1 teaspoon ground ginger
1/2 teaspoon salt
Optional: White Sparkling Sugar for garnish
Instructions
Preheat oven to 375 degrees F.
In a medium-size mixing bowl, thoroughly combine shortening and 1 cup sugar.
Add molasses and egg; beat until well combined.
Add flour, cinnamon, baking soda, ginger, and salt; stir until well combined.
Place remaining 1/4 cup sugar in a separate small bowl.
Form the dough into (tablespoon-size) small round balls. Roll each ball around in sugar until well coated. Place balls 2-inches apart on a parchment-lined cookie sheet.
Bake for 10 minutes. Remove from oven; sprinkle each cookie with white sparkling sugar.
Let cookies cool completely. Store in an air-tight container until ready to serve.
Notes
Cookies freeze well up to 1 month.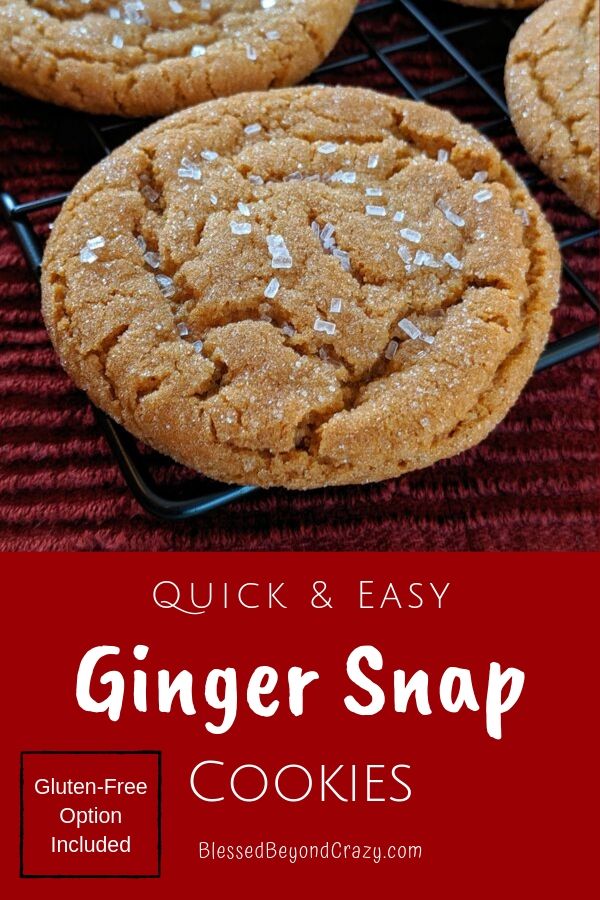 What is your favorite cookie recipe?
Linda
More great ideas: