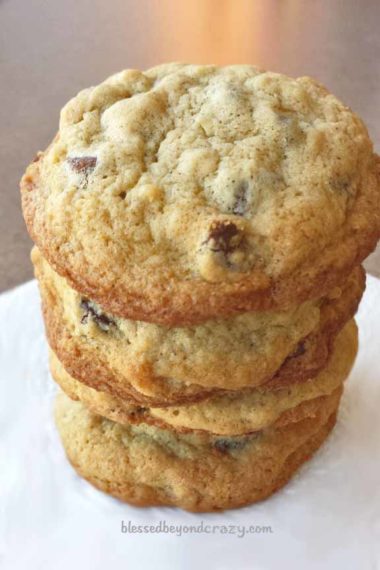 Lately, I have been craving cookies so today I made a batch of my favorite Ultimate Chocolate Chip Cookie recipe. This recipe has been in my recipe box for so long that I can't even remember where I found it or who gave it to me. I just know that whenever the craving for a chocolate chip cookie hits me… well, this is my "go-to" recipe.

To help support our blogging activities, our site contains affiliate links. If you make a purchase from a link on our site, we may receive a small percentage of that sale, at no extra cost to you. Blessed Beyond Crazy is a participant in the Amazon Services LLC Associates Program, an affiliate advertising program designed to provide a means for sites to earn advertising fees by advertising and linking to amazon.com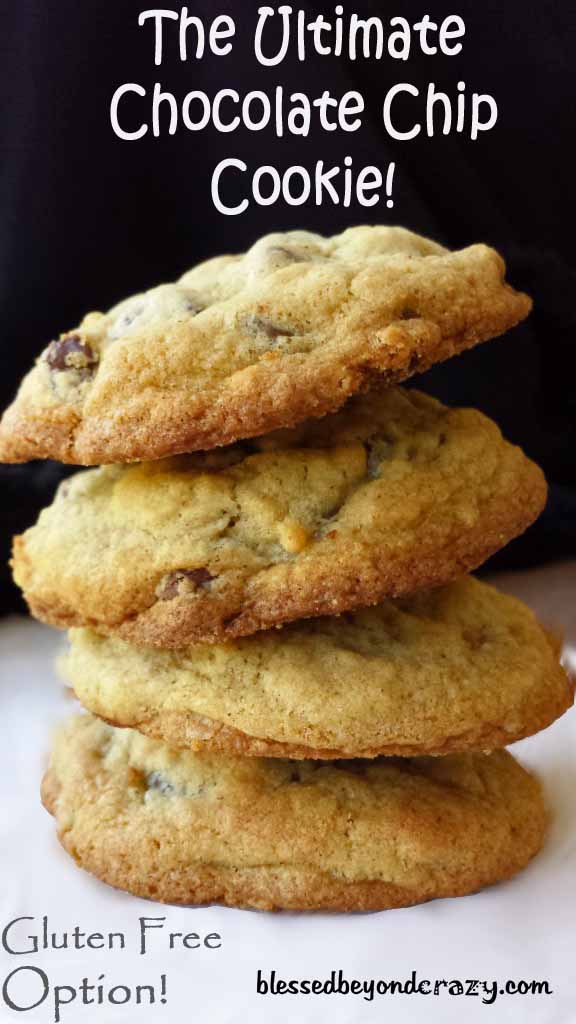 The Ultimate Chocolate Chip Cookie is great comfort food. Make them any size you want. From little bite-size cookies to one big enormous cookie! I slightly modified the recipe to make it gluten-free, although you would never be able to tell it.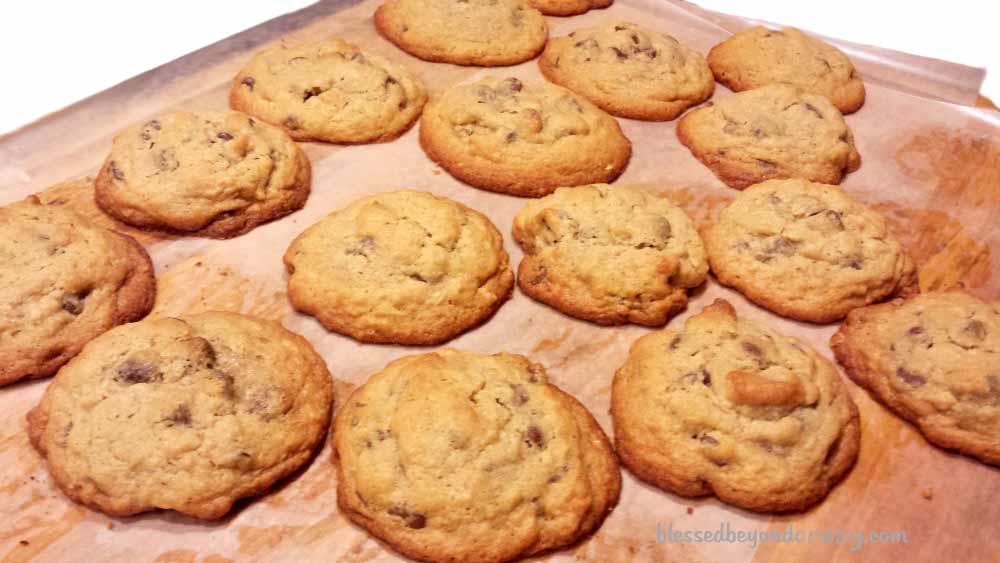 Cookie Lovers!
Anyone who knows me well knows that I like to make a big batch of something and have leftovers or freeze the creation for later. This recipe is no exception. Not only do I like this chocolate chip cookie recipe because it is delicious but it also yields 3 dozen cookies! Fantastic!  Now I have enough to freeze for another day!!!


I brought a plate of these to work. Too bad my boss was taking the day off! Awwww…. guess I get to eat these all by myself! I only had a salad for lunch + cookies… (several of these cookies). Does that count as eating healthy? LOL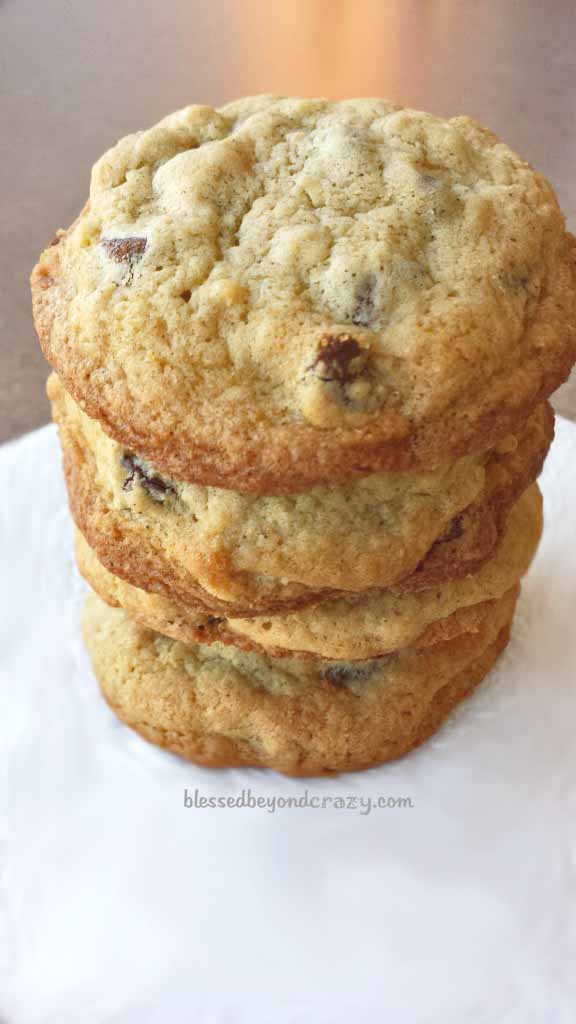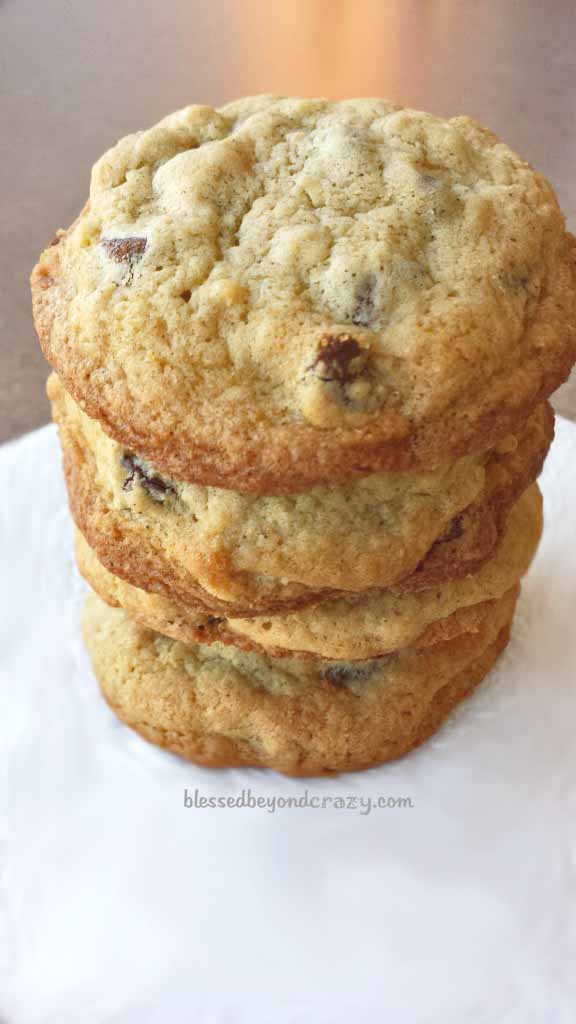 Yield:

Yields 3 dozen
The Ultimate Chocolate Chip Cookie (GF Option)
Because these cookies freeze well I always make the full recipe and enjoy some fresh and freeze the rest for later.
Ingredients
1/2 cup unsalted butter, softened
1 cup shortening
4 eggs
3 tsp vanilla
1 1/3 cup granulated sugar
1 cup brown sugar, packed
1 tbsp lemon juice
1/2 cup oats (*gluten-free version: use certified gluten-free oats)
1 1/2 tsp salt
2 tsp baking soda
1 tsp ground cinnamon
3 cups all-purpose flour (*gluten-free version: use gluten-free flour blend)
4 cups chocolate chips (*gluten-free version: use gluten-free chocolate chips)
2 cups chopped pecans - optional
(*gluten-free version: add 2 tablespoons ground flax and 1 teaspoon xantham gum)
Instructions
In a mixing bowl, combine softened butter, eggs, sugars, vanilla, and lemon juice.
In a separate bowl, combine oats, salt, baking soda, cinnamon, and flour.
Add the dry ingredients to the wet ingredients and mix well.
Fold in chocolate chips and pecans.
Bake in a preheated 350-degree F oven for 14 - 16 minutes, or until golden brown.
Remove from oven and allow cookies to cool.
Store in an air-tight container or freeze for up to four weeks.
Ok… so a salad and cookies aren't the healthiest lunch… but they sure taste good to me 🙂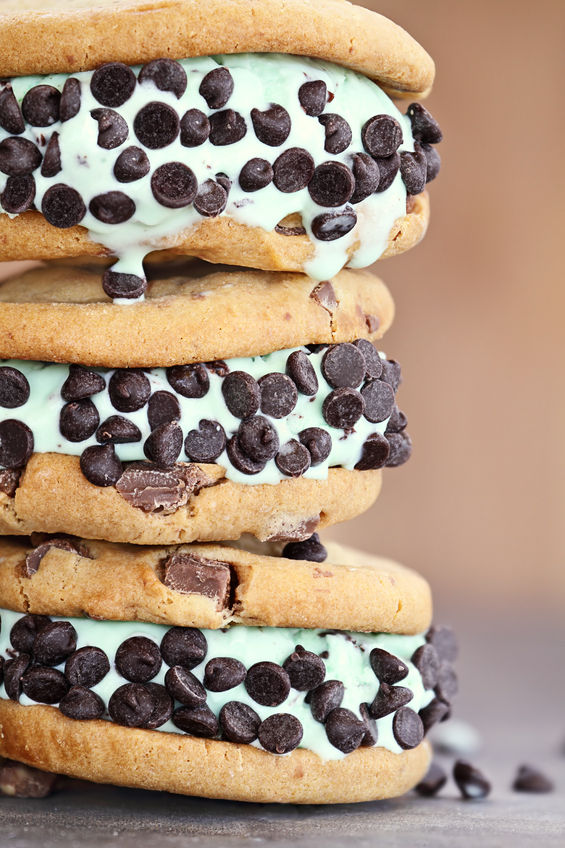 Hey, wait… I bet these cookies would taste even better with a little ice cream sandwiched between them!!!! Maybe the grandkids and I can try that tonight when they come over to spend the night. They always know that 'Grandma Linda' will have lots of snacks and food for them to munch and nibble on, (and maybe something extra in the freezer – wink, wink).
Here's a 'Happy Cookie Monster' kinda day! 🙂
Linda
More great ideas: