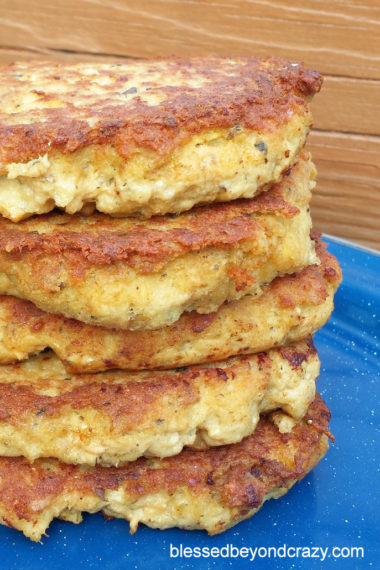 It is well known that salmon has wonderful health benefits such as helping with cardiovascular health, correct muscle, and tissue development, boost eye health, and efficient body metabolism.

To help support our blogging activities, our site contains affiliate links. If you make a purchase from a link on our site, we may receive a small percentage of that sale, at no extra cost to you. Blessed Beyond Crazy is a participant in the Amazon Services LLC Associates Program, an affiliate advertising program designed to provide a means for sites to earn advertising fees by advertising and linking to amazon.com.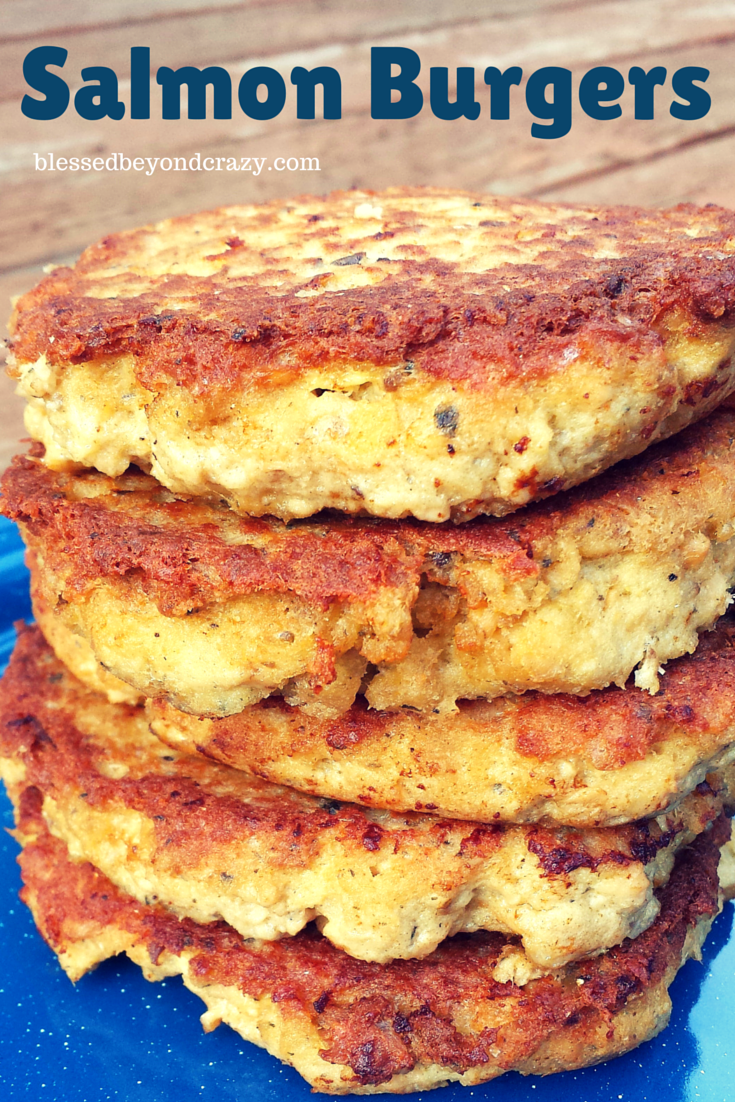 First of all, salmon is a great source of vitamins and essential minerals. In addition, salmon is also a good source of cholesterol (Omega 3-fatty acids). Salmon is also a good protein source, easy to digest, and helps in the beneficial bacteria in the colon. Furthermore, salmon can improve skin texture, and add some sparkle to your eyes, skin, hair, and nails.
Salmon steaks seasoned with Cajun seasoning are fantastic, however, I enjoy mine with a simple hint of Himalayan Pink Crystal Sea Salt.



I love this recipe, not only because it is delicious, but because it's one of my go-to recipes when I've forgotten to thaw out meat for dinner. These salmon burgers are quick and easy to make. Plus, I always double the recipe because they make great leftovers. I personally like to use Natural Pink Salmon.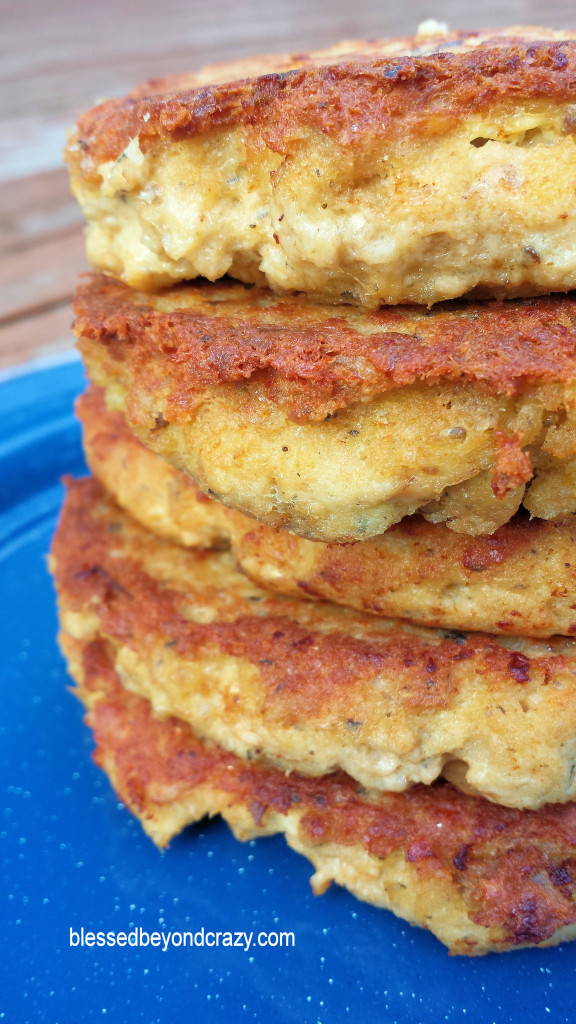 It only takes a few minutes to mix up the ingredients and a few minutes to fry them. The recipe says to de-bone the salmon but I never do. Once the burgers are cooked, I can't even tell the little bones are in there.
Some people like ketchup with their salmon burgers, but I like mine plain. Since I am trying to stay on a low-carb diet I eat my burger without bread. However, you certainly can enjoy them with a bun and topped with onions, lettuce, and/or tartar sauce, or whatever condiments you like.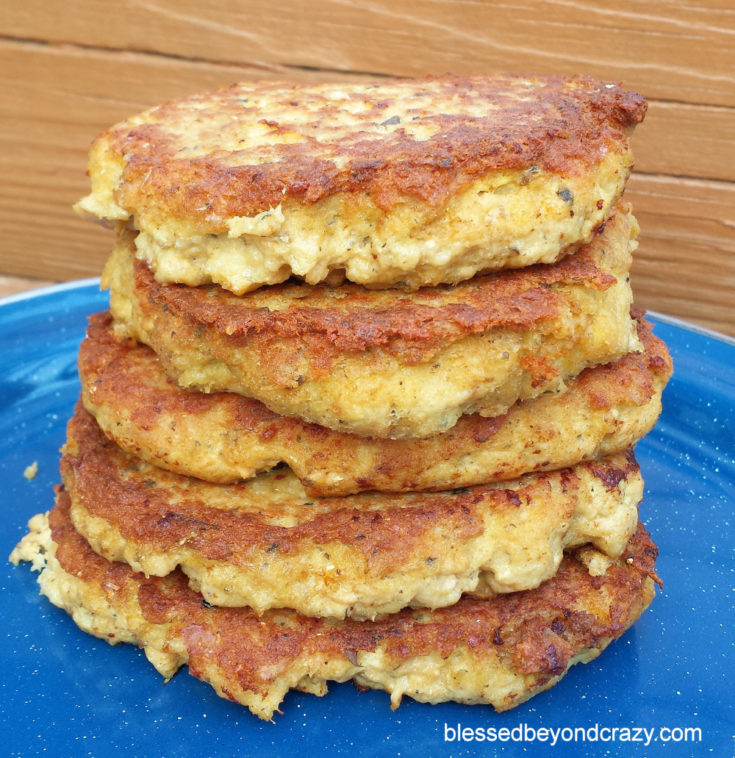 Yield:

Serves 4
Salmon Burgers
Ingredients
1 can (14.75 ounce) salmon, drained
2 eggs, slightly beaten
1/2 cup dry bread crumbs (*gluten-free version: use gluten free bread crumbs - see link below for homemade croutons and how to use the crumbs for recipe such as this)
1/4 cup chopped onion
1/4 cup mayonnaise
1/4 teaspoon salt
1/4 teaspoon pepper
2 tablespoon butter
Instructions
Combine all ingredients together and shape into patties.
Brown in a skillet in a little extra virgin olive oil; about 6 minutes on each side.
Serve plain or on buns with lettuce. (I always double the recipe because these are wonderful as leftovers!)
Just mix all of the ingredients and fry the patties in just a little olive oil. It only takes a few minutes on each side.  I like mine a little on the crispy side so I fry my until they are nice and golden brown. 
If you have made homemade croutons the extra bread crust makes great bread crumbs that could be used for these salmon burgers.
Here's to eating healthy!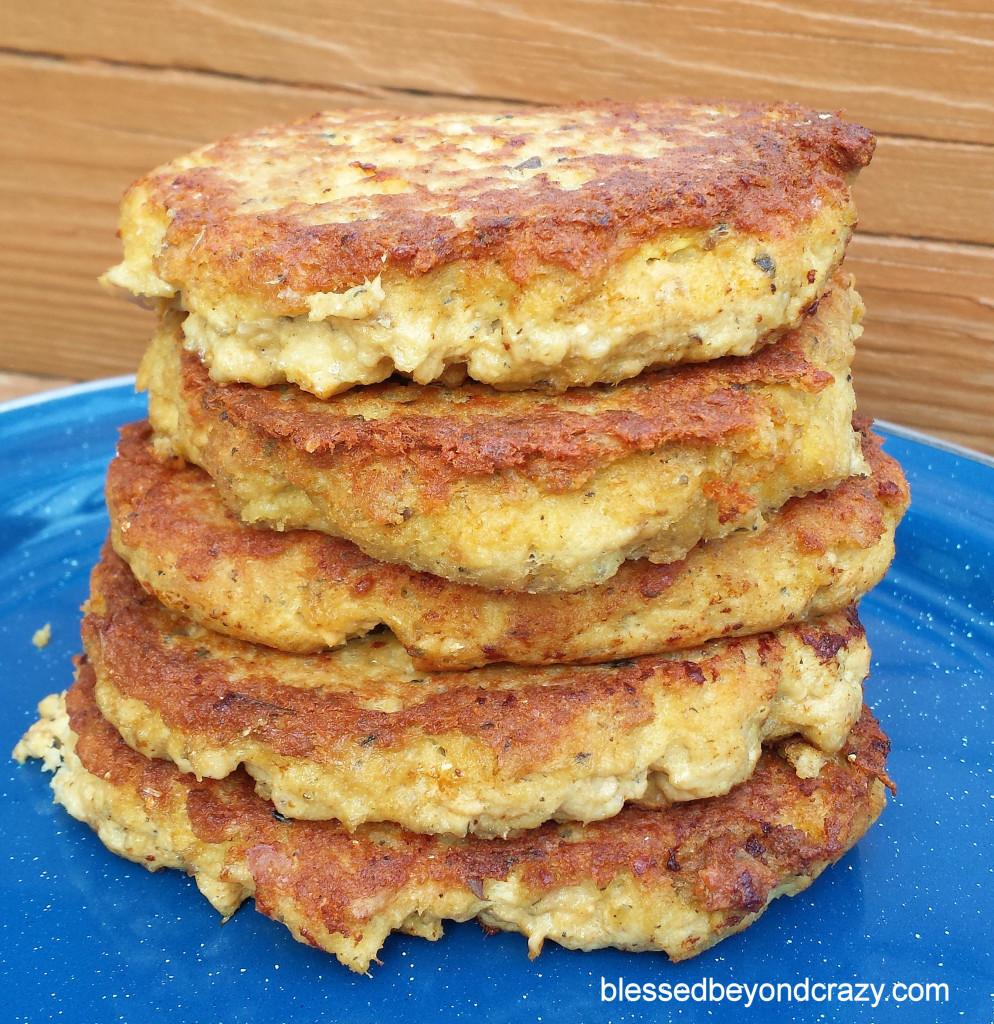 Linda
More great ideas: