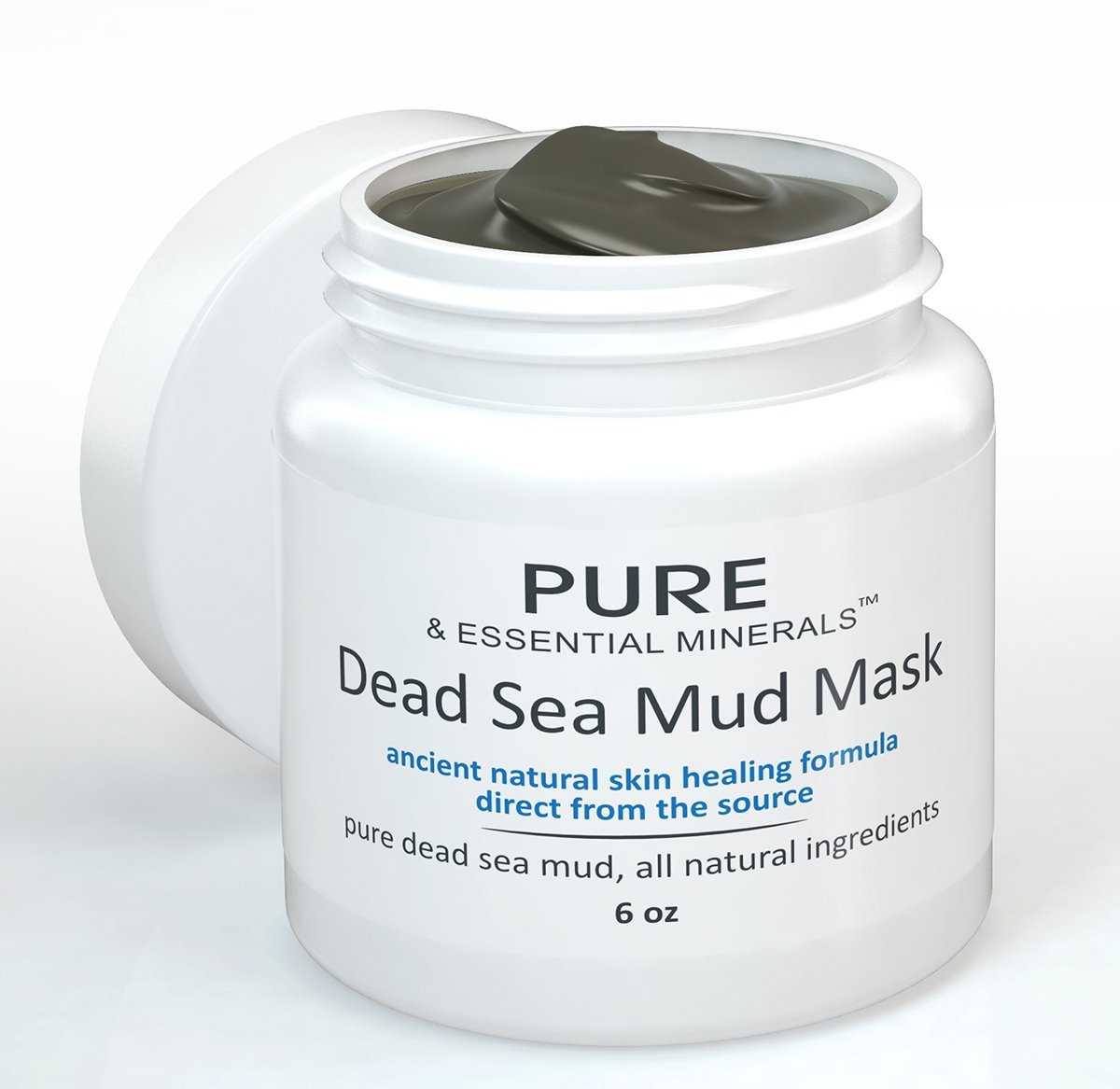 Disclosure: I got this product as part of an advertorial. I have received a free product of Pure & Essential Minerals Dead Sea Mud Mask in exchange for this review. This review is my honest opinion.
In high school I was your normal teenager. I had my bouts of rebellion. I'm sure I caused my mother to grow a few extra gray hairs.
However, I feel like I had a closer relationship with her than a lot of teenage girls have with their mom.
Part of the reason was that my mom was home a lot. We hung out A LOT! Some of my favorites memories of my teenage years were watching TV with my mom, eating popcorn and ice cream, and having spa days/evenings at home.
We would put on mud masks and attempt to prefect the french tip on our fingernails and toes.
Well flash forward to today: I've been married for six years and have three small children. Those lazy days of wasting time on the couch and having spa days are in the past… however…
Last week I received a Dead Sea Mud Mask
from Pure & Essential Minerals. I was super excited to get it in the mail (I ordered it from Amazon
). But really I get super excited every time I order something and it comes in the mail.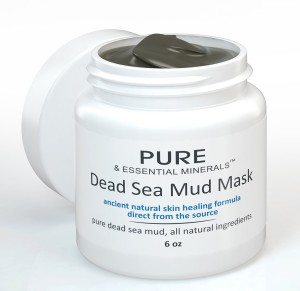 That night I found myself unexpectedly at home with just myself and my 1 year old daughter. I thought it was the perfect time to try out my new mud mask. You know how silly masks make you look! I thought it would be good to try it the first time without my husband around 😉
My first thought when I opened the lid of this mask was how AMAZING it smelled! It smells like mint…maybe peppermint… but that doesn't really due it justice. It smells so much better than just peppermint.
I put a nice thick layer on my face and then waited 5-10 minutes for it to dry. A lot happened in this time:
First of all, my 1 year old daughter was CONFUSED!! It was so funny the way she was looking at me and trying to poke my nose. Adorable!!!
Second, I was absolutely flooded with memories of my teenage years, hanging out, killing time with my mom. It was something that had never even crossed my mind until I was using this mask. This was probably the first time I had used a mask since I lived at home with her. I never realized how much we had bonded over a mask!
Third, it took me about a minute to realize this mask was MUCH better quality than the masks we had used! This is by far the best mask I have ever used!
Within the first minute or so of applying this mask my skin felt warm and tingly. I thought "Oh no!" I have used masks before (both store bought and home made) that use heat to open up your pours. This leaves your skin feeling like it's on fire and then your face is super red for a long time and you can't leave the house or interact with people without looking like you have serious burns on your face.
But with the Pure & Essential Minerals Dead Sea Mud Mask
, thankfully, my skin NEVER felt like it was burning or irritated, just warm and a little tingly and that went away after about a minute.
I was worried when I washed the mask off that my face would be all red and blotchy. But it wasn't! After I washed the mask off my face had a nice cool feeling!
While I had this mask on, I was looking at my daughter and I was thinking about how quickly she has, and will continue to, grow up. When she gets older I know we both struggle through the teenage years but I am excited to continue this tradition of spa day and bonding over mud masks.
I also need to point out that the Pure & Essential Minerals Dead Sea Mud Mask
is made with pure dead sea mud and all natural ingredients. I felt perfectly safe using this on my skin. I would also feel safe letting my daughters use this when they get to be older.
I do recommend the Pure & Essential Minerals Dead Sea Mud Mask
.
I know that it is not even officially summer yet, but I can't help but think that this would make a fantastic stocking stuff-er at Christmas!
Now if you'll excuse me I need to go wash this mud mask off my face 🙂
Anna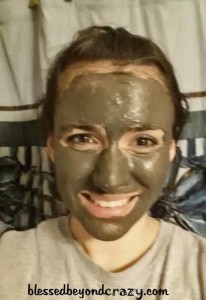 I received one or more of the products mentioned above for free using Tomoson.com. Regardless, I only recommend products or services I use personally and believe will be good for my readers.