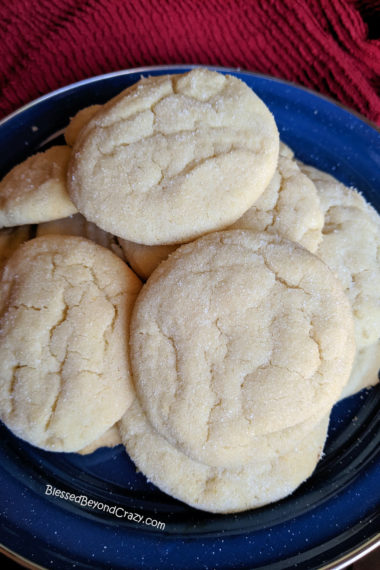 Today I want to tell you about Grandma's Old-Fashioned Sugar Cookies.
Every time I make them I marvel at how utterly simple these cookies are to make. As a result, it certainly doesn't take me long to make a batch of these light, crisp cookies. Furthermore, this recipe can easily be modified to be gluten-free. 

To help support our blogging activities, our site contains affiliate links. If you make a purchase from a link on our site, we may receive a small percentage of that sale, at no extra cost to you. Blessed Beyond Crazy is a participant in the Amazon Services LLC Associates Program. This affiliate advertising program is designed to provide a means for sites to earn advertising fees by advertising and linking to amazon.com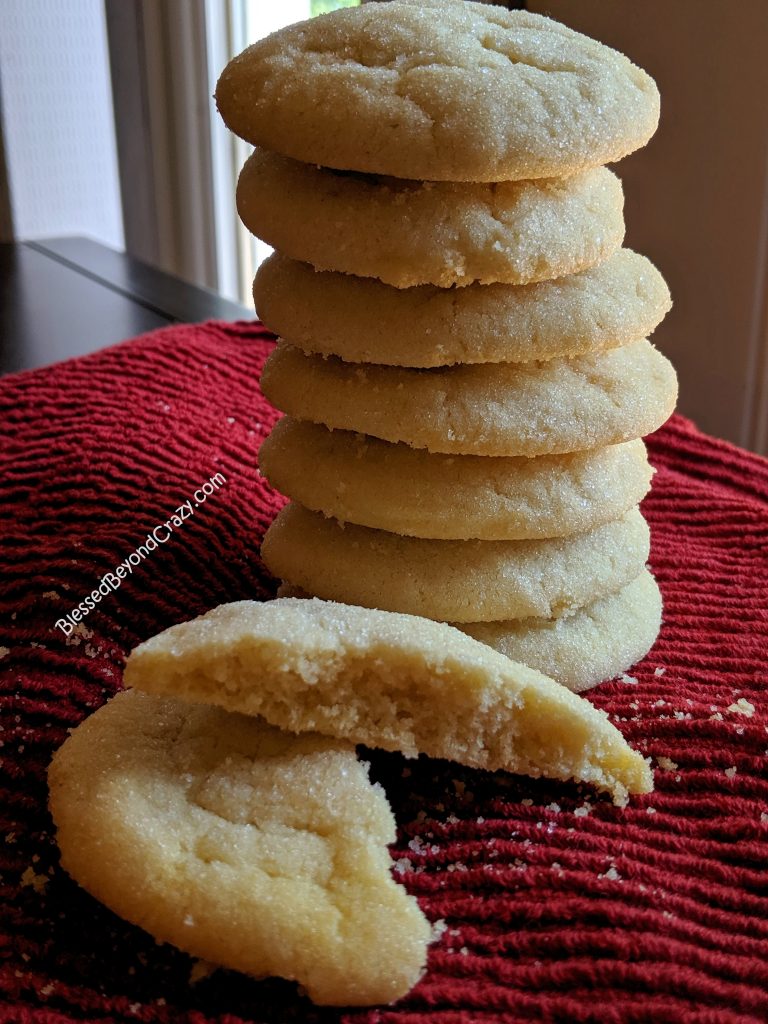 So Versatile!
Let me start by telling you that no matter whether it's a cookie exchange, a bake sale fundraiser, or a homemade DIY gift, sugar cookies seem to always be a hit. Maybe it's because they can be served plain and simple, or dressed up with a touch of cookie icing, candy sprinkles, and/or a drizzle of melted chocolate. However, they really are delicious just as they are.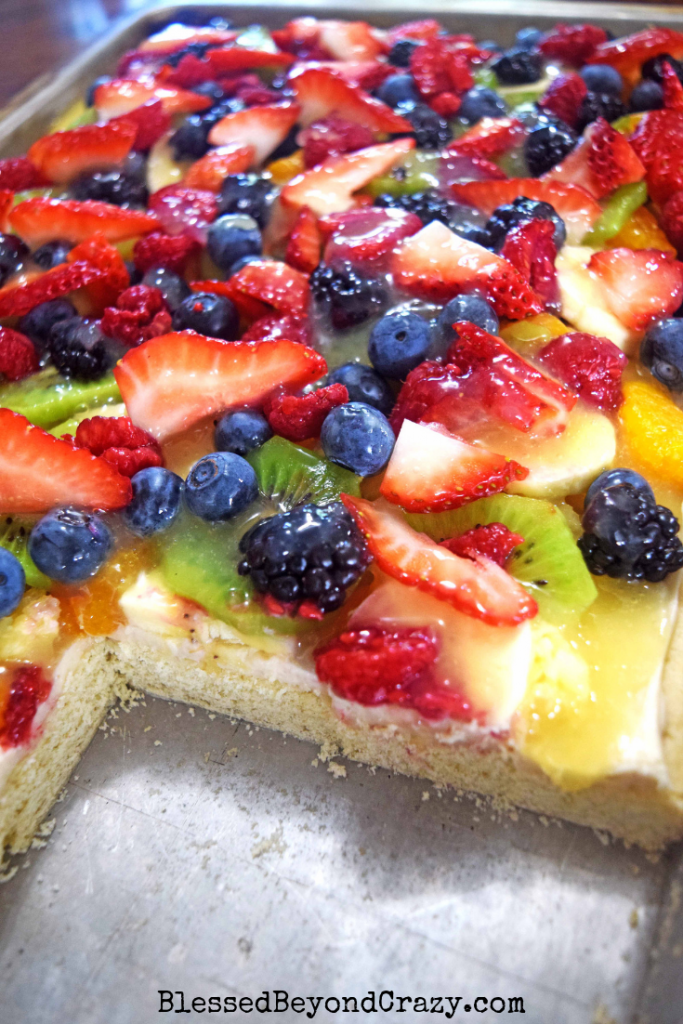 Fruit Pizza!
Similarly, Anna and I use this particular sugar cookie dough to make a bottom crust for Ultimate Loaded Fruit Pizza. You can also use this same recipe to make Snickerdoodles and sugar cookie cups.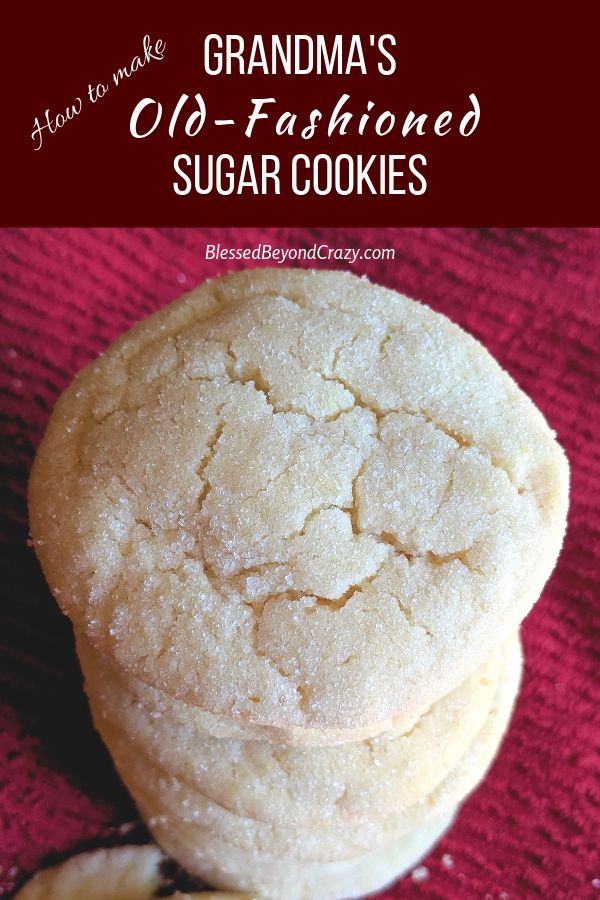 They Freeze Well!
Secondly, these old-fashioned sugar cookies freeze extremely well. I personally have never kept them longer than three months, however, I can tell you they do keep well for at least that long.
These sugar cookies are wonderful to have on hand. For example, if I have unexpected company I quickly take a few cookies out of the freezer, let them thaw, then serve them right up. Also, they are nice to have on hand for times when I get a cookie craving!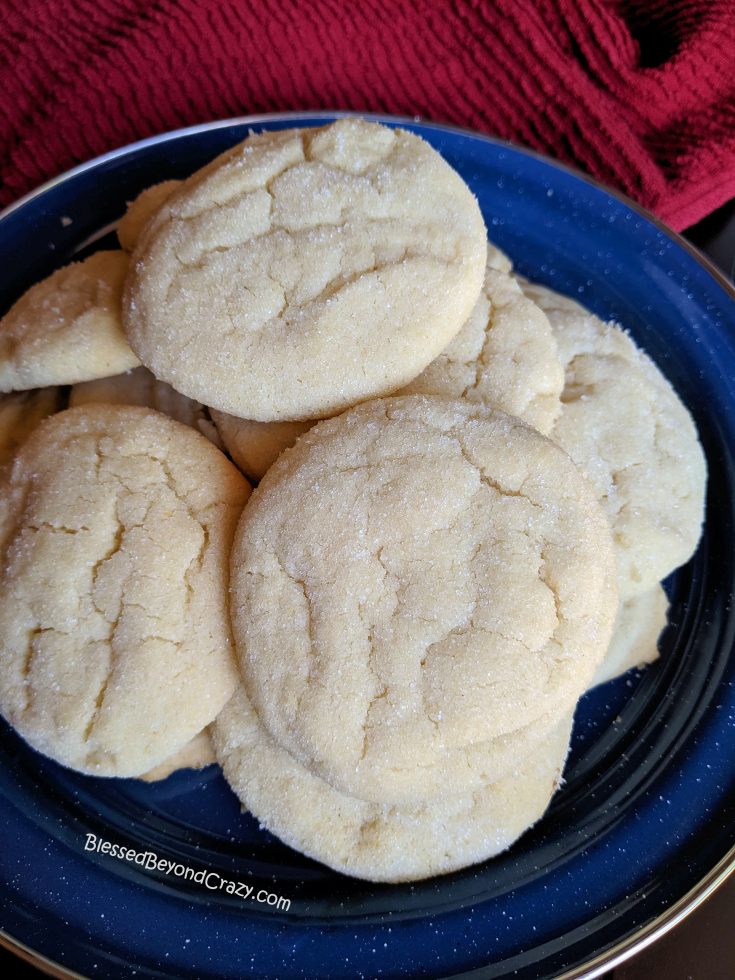 Yield:

2 dozen cookies
Grandma's Old-Fashioned Sugar Cookies
These sugar cookies are light, crisp, and just like grandma used to make.
Ingredients
1/2 cup salted butter
1/2 cup canola oil
1/2 cup granulated sugar
1/2 cup powdered sugar
1/2 teaspoon vanilla (GF Option - use a gluten-free brand)
1 egg
2 cups flour (GF Option - use a gluten-free flour blend)
1/2 teaspoon baking soda
1/2 teaspoon cream of tartar
1/2 teaspoon salt
Instructions
Preheat oven to 375 degrees F.
Thoroughly cream butter, oil, sugar, and powdered sugar.
Stir in vanilla and egg.
Combine flour, baking soda, cream of tartar, and salt. Gradually stir into wet ingredients.
Roll dough into balls, then roll each ball in granulated sugar. Place on cookie sheet two inches apart.
Bake 12 minutes.
Cool. Store in an air-tight container.
Notes
These sugar cookies freeze well up to 3 months.
Since these sugar cookies do freeze so well, I usually double the recipe with the intent of saving some for later. (A double batch yields approximately 48 – 50 cookies.)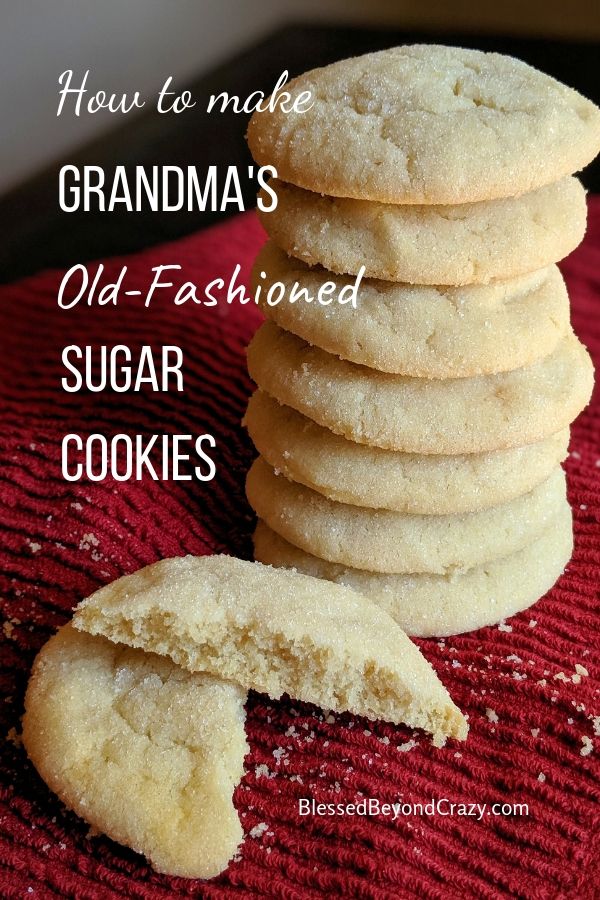 To sum it all up, why settle for an average cookie when you can make tasty old-fashioned sugar cookies? Hmm?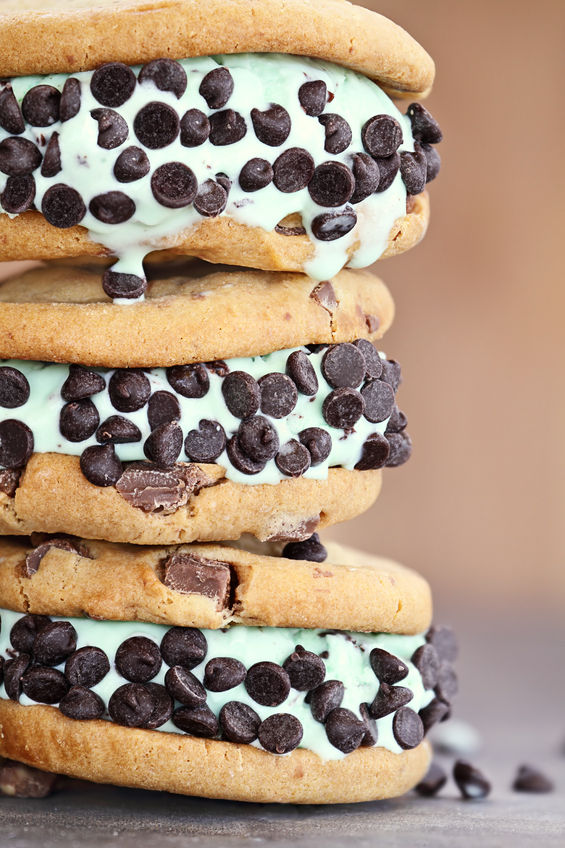 There are many reasons to make old-fashioned sugar cookies but above all, they simply taste great!
Finally, remember to check out all of our cookie recipes! Maybe you'll find even more favorites you'll want to try. After that, be sure to look through all of our dessert recipes!
Linda
More great ideas: