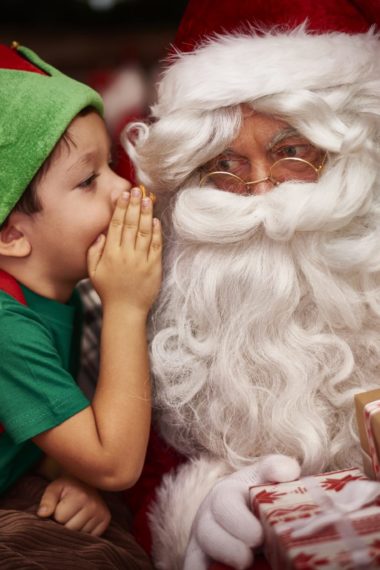 This Christmas Eve, create some really fun memories with the kiddos and make a batch of Cotton Headed Ninny Muggins Elf Cookies! Even Buddy the Elf will love them! Be sure to make extra cookies so Santa can take them back with him to the North Pole for all of his many elf helpers!

To help support our blogging activities, our site contains affiliate links. If you make a purchase from a link on our site, we may receive a small percentage of that sale, at no extra cost to you. Blessed Beyond Crazy is a participant in the Amazon Services LLC Associates Program, an affiliate advertising program designed to provide a means for sites to earn advertising fees by advertising and linking to amazon.com.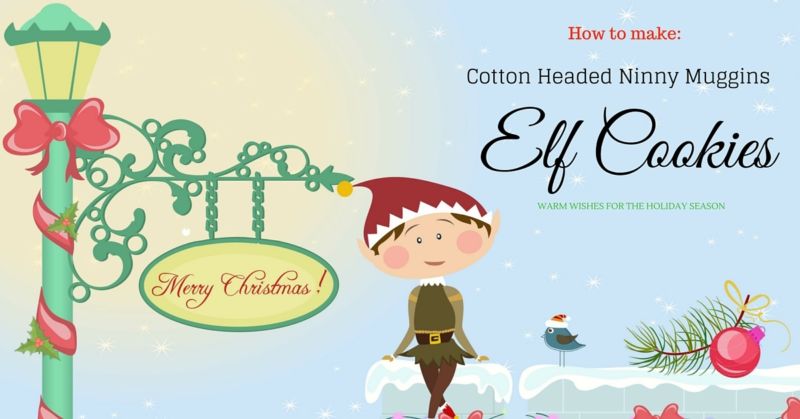 Have you ever watched the 2003 American Christmas comedy film that stars Will Ferrell, James Caan, Bob Newhart, Ed Asner, and Zooey Deschanel called Elf? The story is about one of Santa's elves who learns of his true identity as a human and goes to New York City to meet his biological father, spreading Christmas cheer in a world of cynics as he goes.
Throughout the movie, the comical storyline revolves around Buddy the Elf. Buddy is a playful, happy, and mischievous elf with lovable, child-like qualities. Buddy is just one of Santa's many elf helpers.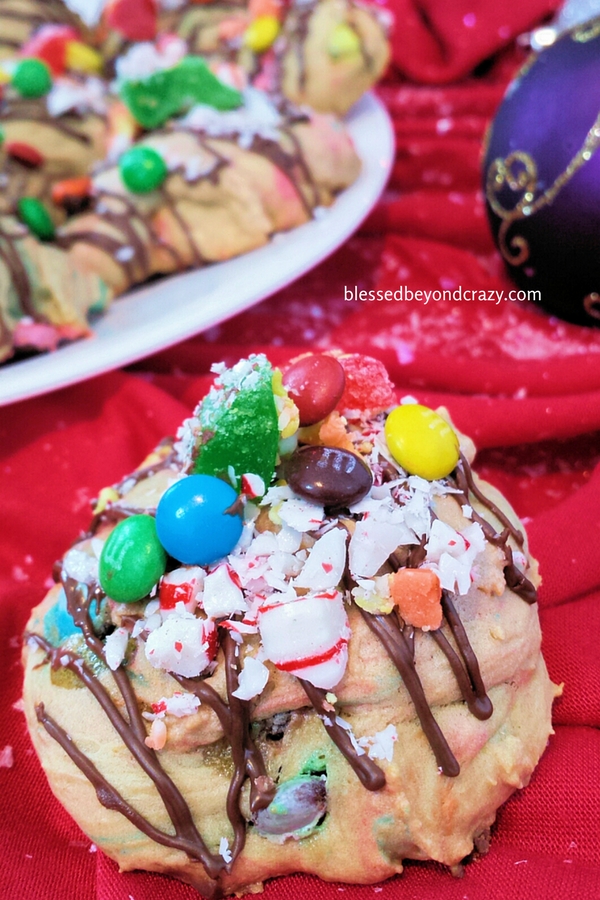 Santa's elves are often said to make the toys in Santa's workshop, make him cocoa and cookies, check the naughty and nice list, fill Santa's sack and get the reindeer ready for the journey on Christmas day.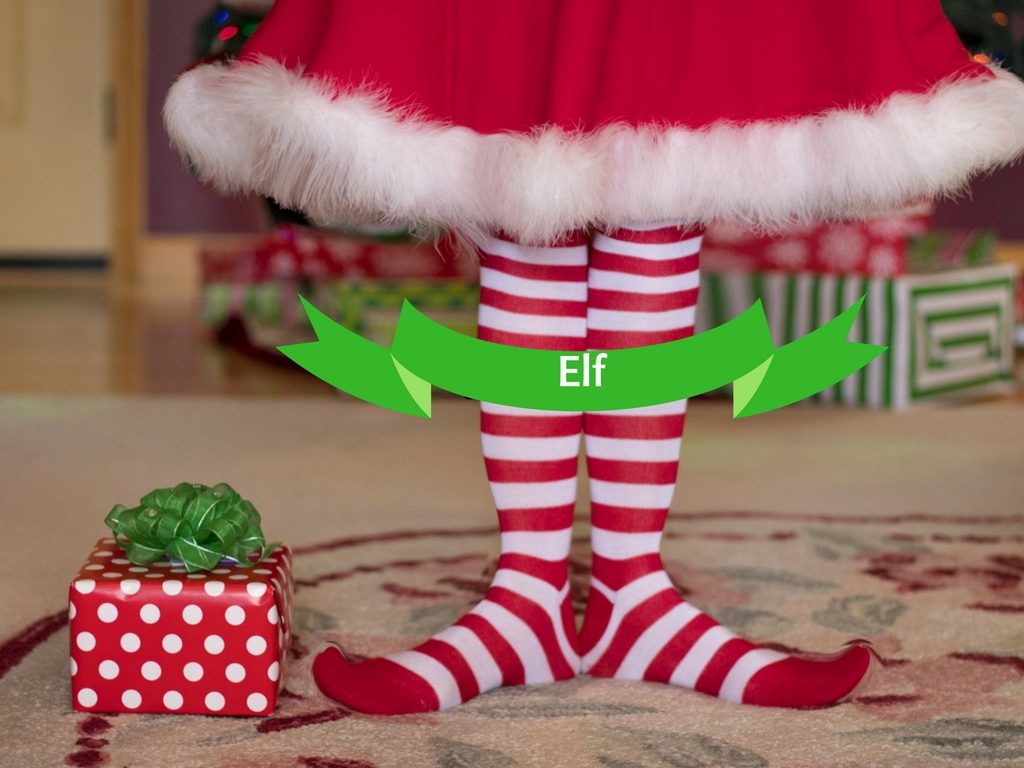 GET INTO CHARACTER
Since the night before Christmas is such a busy night for elves, everyone needs to dress the part! Get into character by wearing a fun Elf tee and hat. If you are a busy little elf and are going outside to play in the snow, then be sure to wear an Elf beanie and a toasty warm Buddy the Elf sweatshirt! We don't want anyone to catch a cold, now do we?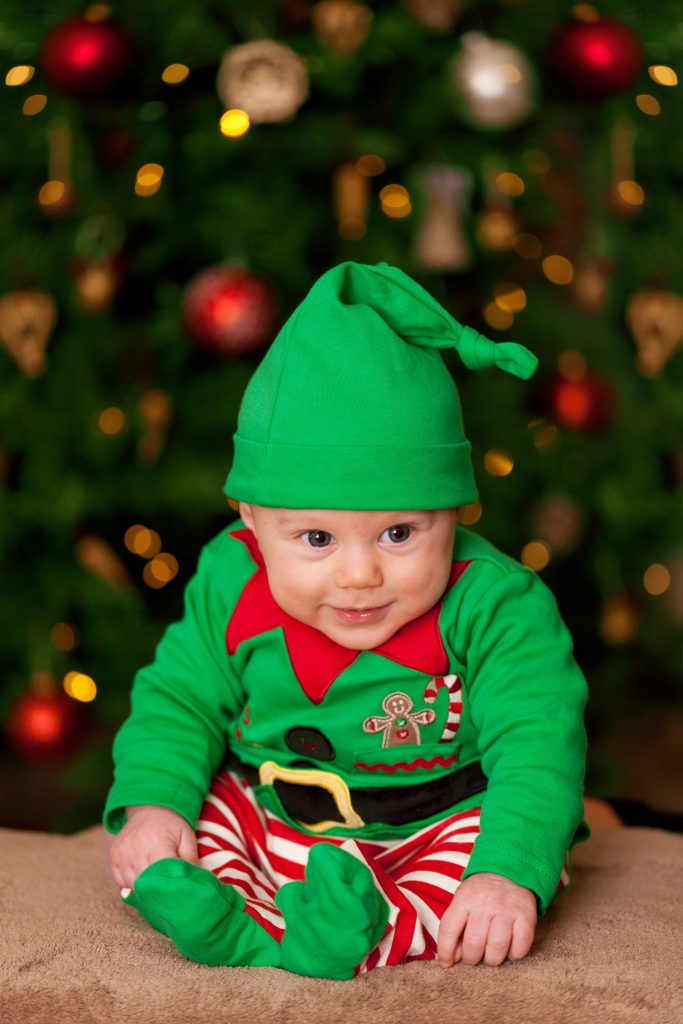 THE LITTLEST ONES
Santa and his elves adore baby elves. They love everything about them. They especially love to see them wearing baby elf costumes and baby elf hats or sweet, adorable, and innocent and someday, they just might grow up to be a special helper to Santa.


PLAY GAMES
Elves love to spend time with Santa and Mrs. Clause and the other elves playing board games of all kinds. There is never a dull moment at the North Pole because the elves are always on the lookout for fun activities.  Did you know that elves are super artistic?  Yep! They love to sketch designs for new toys so that the production department can make them for next year.


FUN & UNIQUE STUFF
Elves have very creative minds. Not only do they design toys and games, but they also design unique gifts for adults! There's everything from fun totes, twinkle lights, an Elf Bobble-Head, and drink Koozie, and don't forget the funny Elf Window Decal! Be sure to be on the NICE LIST and you just might receive one of these fun gifts from Santa and his friends in your stocking this year.

ELF MUGS
Did you know that elves love hot chocolate and a good cup of hot coffee with syrup? That's why they have so many cute and fun coffee mugs! Elves love every kind of hot chocolate known to mankind, however, their all-time favorite is Candy Cane Hot Chocolate! They top it with extra whipped cream and crushed candy canes. So yummy!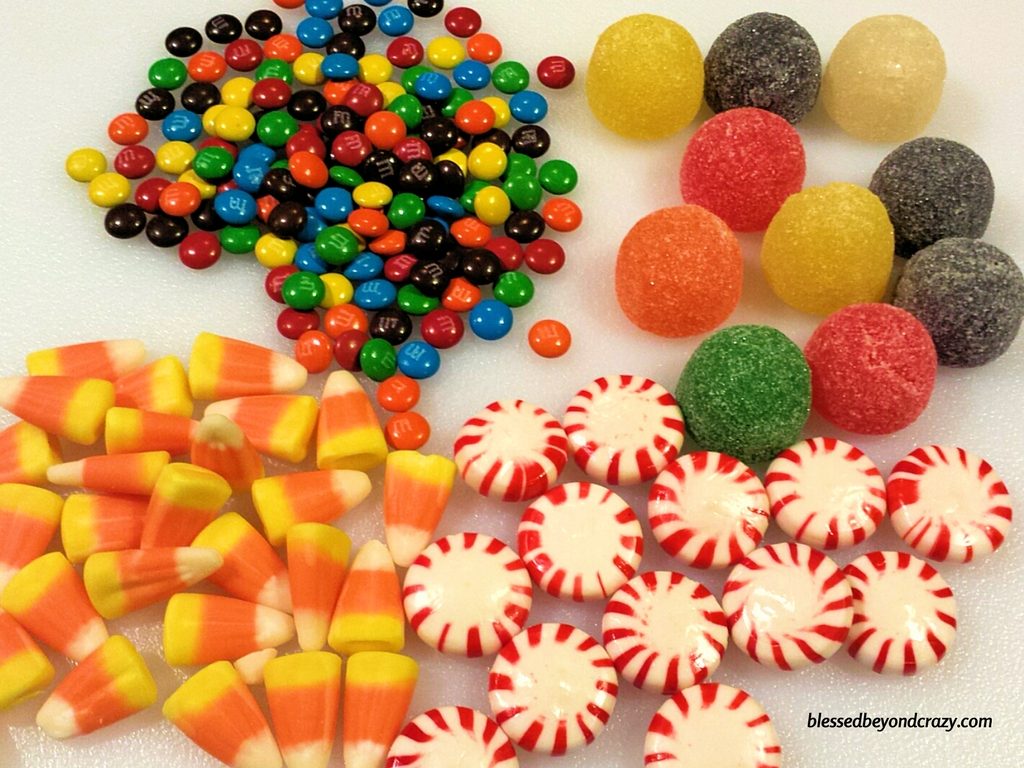 COTTON-HEADED NINNY MUGGINS ELF COOKIES
Along with their delicious hot chocolate and coffee, elves love cookies. Not just any cookie will do though. An elf cookie must contain an elf's four main food groups: syrup, candy corn, candy canes, and candy!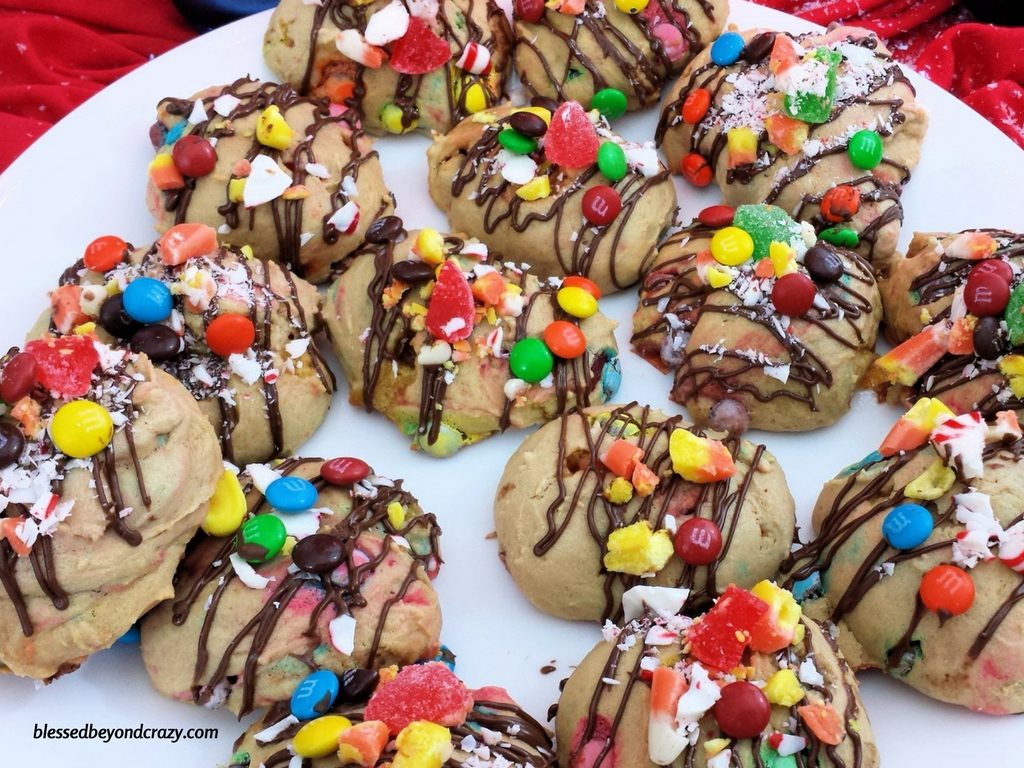 Cotton Headed Ninny Muggins Elf Cookies
---
Linda Wiseman
15 minPrep Time
15 minTotal Time
Ingredients
1/2 cup pure maple syrup
3/4 cup vegetable shortening
3 large eggs
1/2 cup + 2 tablespoons milk
3 drops maple extract (optional)
3 cup all-purpose flour
2 teaspoons baking powder
1 teaspoon baking soda
1 teaspoon salt
2 cups candy, divided (candy corn, candy canes, mini M&M's, candy)
1/2 cup milk chocolate chips, melted
Instructions
Preheat oven to 350 degrees F.
In a large bowl, beat together syrup, shortening, eggs, milk and maple extract.
In another bowl, combine flour, baking powder, baking soda and salt. Add 1 cup chopped candies. Stir the dry ingredients and candies into creamed mixture. Drop by rounded small teaspoons 2 inches apart onto a parchment lined or silicone baking mat lined cookie sheets.
Bake 10 - 12 minutes, or until golden brown. Remove from oven and let cookies stand on cookie sheet for 2 minutes. Remove to wire rack; cool completely.
In a microwave safe bowl, melt chocolate chips, (stirring in 15 second intervals) until melted. Pour melted chocolate into a sandwich baggie and cut the tip off of one end. Drizzle chocolate over cookies.
Top with remaining 1 cup candies.
7.8.1.2
250
https://blessedbeyondcrazy.com/cotton-headed-ninny-muggins-elf-cookies/
www.blessedbeyondcrazy.com

GET PETS IN ON THE FUN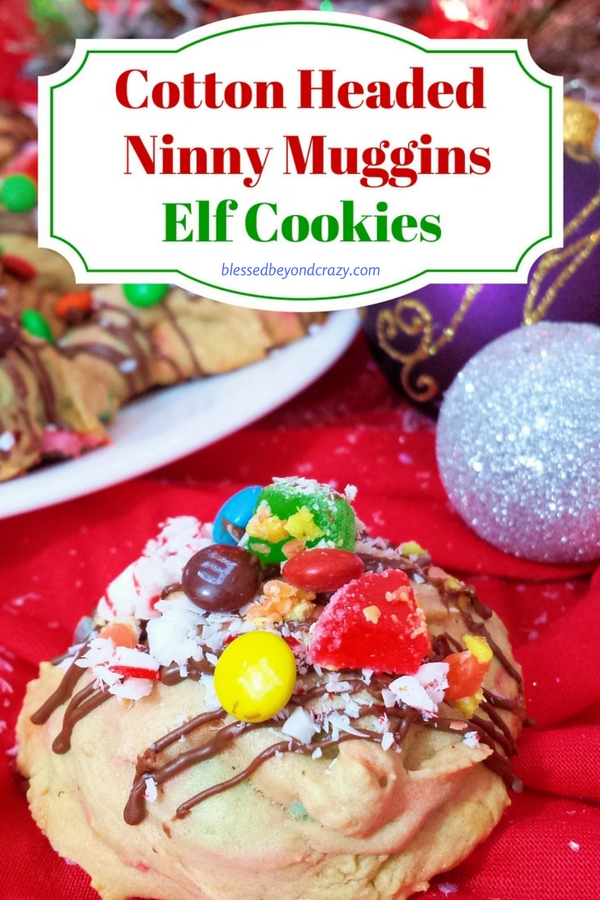 Elves never turn down help because they always have work to do. If you have a pet then be sure to let them in on all of the fun! There are many adorable elf dog costumes and elf hats in different sizes. Just pick the one that fits your furry friend.
START A NEW TRADITION!
Have fun starting a new tradition on Christmas Eve by making delicious hot chocolate and some Cotton Headed Ninny Muggins Elf Cookies and leave them by the tree for Santa and his elves.
Merry Christmas!
Linda
More great ideas: