I recently published Christmas Bingo which is full of many different Christmas activites. One of the squares on that Bingo card is watch a Christmas movie. I orginally was going to just put watch Elf, because that is my family's favorite Christmas movie. But the more I thought about it the more movies I wanted to include, like A Christmas Story, It's a Wonderful Life, and Rudolf the Red Nose Reindeer. I couldn't just leave those out! So I decided to create a whole new Christmas Bingo card just for movies!
Perfectly, there 25 days from December 1st to the 25th, and there are 25 squares on a Bingo card! I don't know if you can actually watch 25 movies in 25 days…. maybe! I won't tell if you start on this in November 😉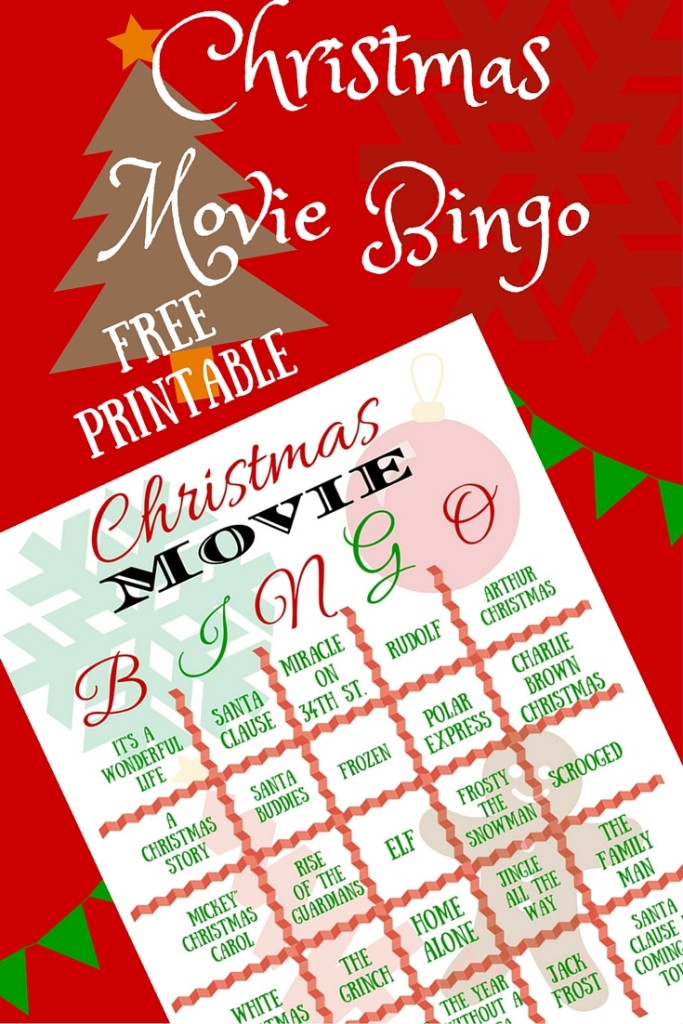 Normally, I'm not a big movie watcher. But Christmas is a BIG exception for me! I LOVE Christmas movies! They are classics, traditions, and memory makers!
I'm sure many of these will be playing on various TV channels all month long. This would make a fun gift if you gave a Christmas movie along with a printout of Christmas Movie Bingo to someone.
If you need help finding some of these movies you can find them by clicking on the following titles.
It's A Wonderful Life

A Christmas Story

Mickey's Christmas Carol

White Christmas

National Lampoon's Christmas Vacation

The Santa Clause

Santa Buddies

Rise of the Guardians

How the Grinch Stole Christmas

The Nightmare Before Christmas

Miracle on 34th Street

Frozen

Elf

Home Alone

The Year Without a Santa Claus
(This is free for Amazon Prime
members)
Rudolph the Red Nosed Reindeer

The Polar Express

Frosty the Snowman

Jingle All the Way

Jack Frost

Arthur Christmas

A Charlie Brown Christmas

Scrooged

The Family Man

Santa Claus Is Comin to Town
What's your favorite Christmas Movie?
Anna
P.S. My favorite Christmas movie is Love Actually
. It didn't make it on this list because it isn't family friendly. But I added it here at the end just as a bonus. Watch it after the kids go to bed 😉