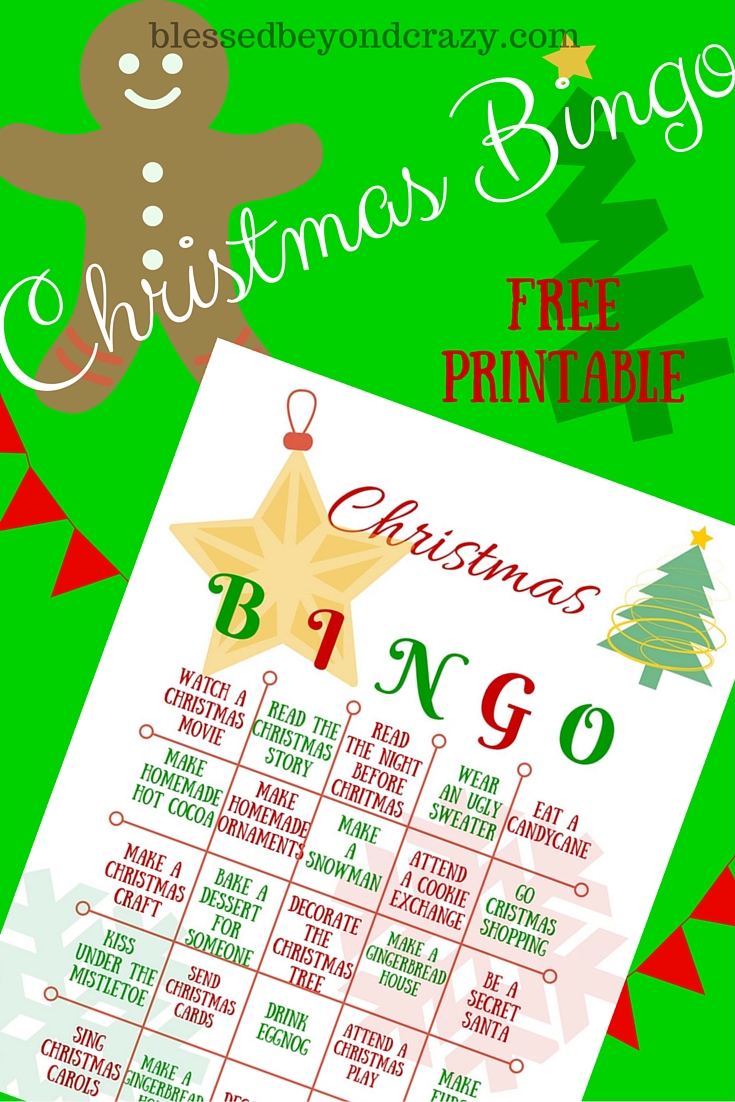 Christmas Bingo!
This Christmas Bingo card would be a fun activity to do with your family, friends, or coworkers this holiday season.
See if you can complete them all by December 25th!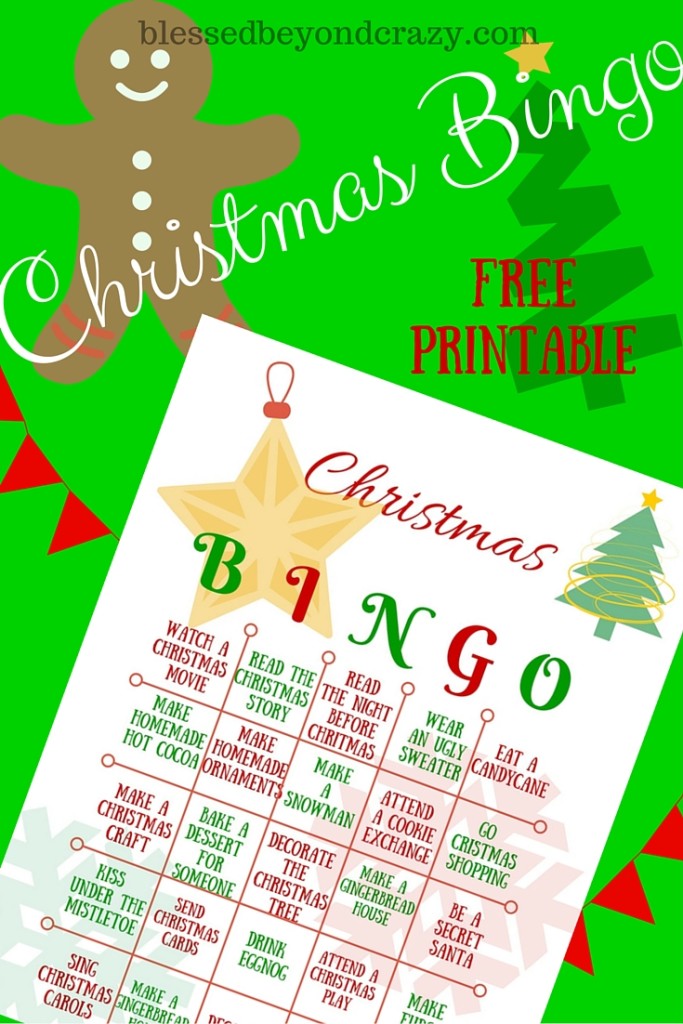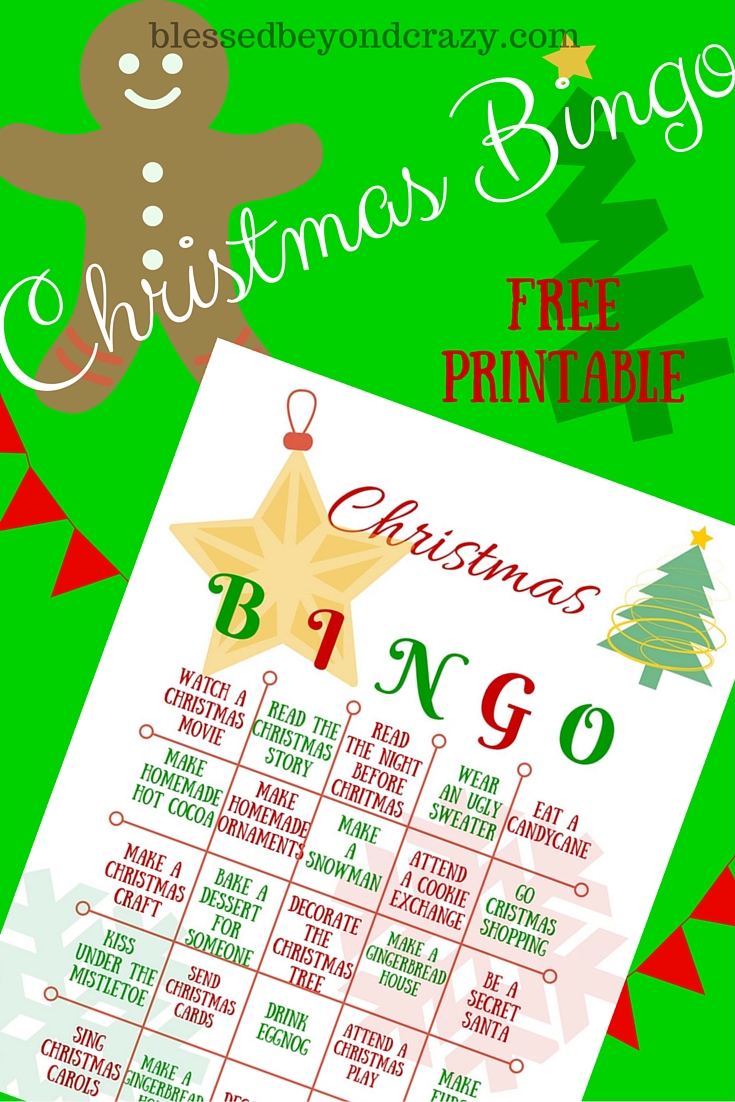 Print Your Christmas Bingo Card: Christmas Bingo
You could turn this into a gift (Secret Santa, maybe?) by printing off a Bingo card and giving it to someone along with a Christmas movie, batch of cookies, or another small gift. 
You can complete this however you want! This Bingo card is full of fun and festive activities. However, if you want a few ideas on how to complete one of the squares or help find something, some of the following suggestions or links should be helpful! 
Watch a Christmas Movie
Make a Christmas Craft
Sing Christmas Carols

Read the Christmas Story (found in Luke chapter 2)
Make Homemade Ornaments
Bake a Dessert for Someone (Lots of Gluten Free options if you are baking for someone with food sensitivities). 
Make a Gingerbread House

Read The Night Before Christmas
 (Buy this book for someone and give it along with a Bingo card!) 
Decorate the Christmas Tree
 
Make Christmas Cookies

Wear an ugly Christmas sweater

Eat a candy cane
What is your favorite Christmas activity?
Anna