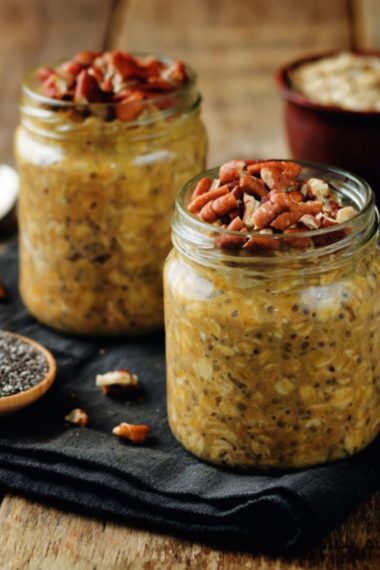 Pumpkin Pecan Chia Overnight Oats is a delicious breakfast that's assembled the night before. It's loaded with flavor, texture, and nutrition our bodies need. Besides being deliciously filling it can be served as a snack or dessert alternative. What's not to love?

To help support our blogging activities, our site contains affiliate links. If you make a purchase from a link on our site, we may receive a small percentage of that sale, at no extra cost to you. Blessed Beyond Crazy is a participant in the Amazon Services LLC Associates Program, an affiliate advertising program designed to provide a means for sites to earn advertising fees by advertising and linking to amazon.com.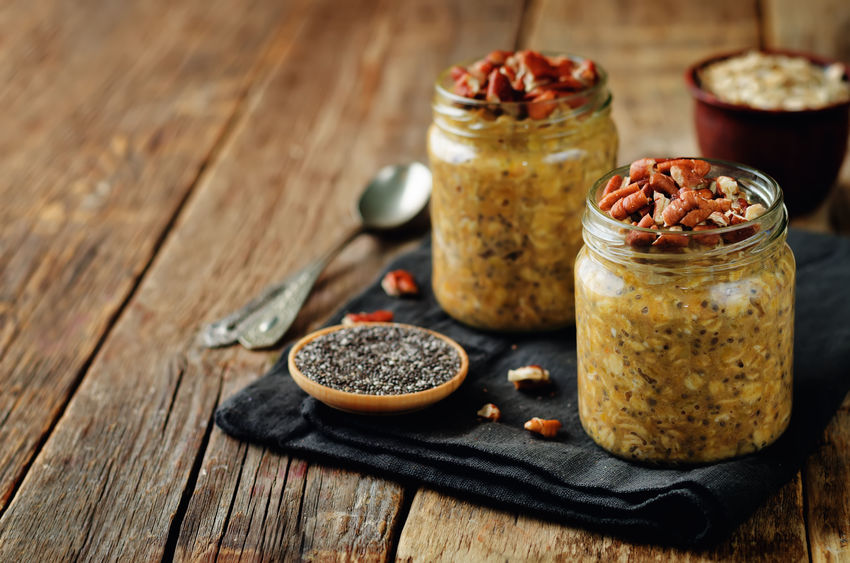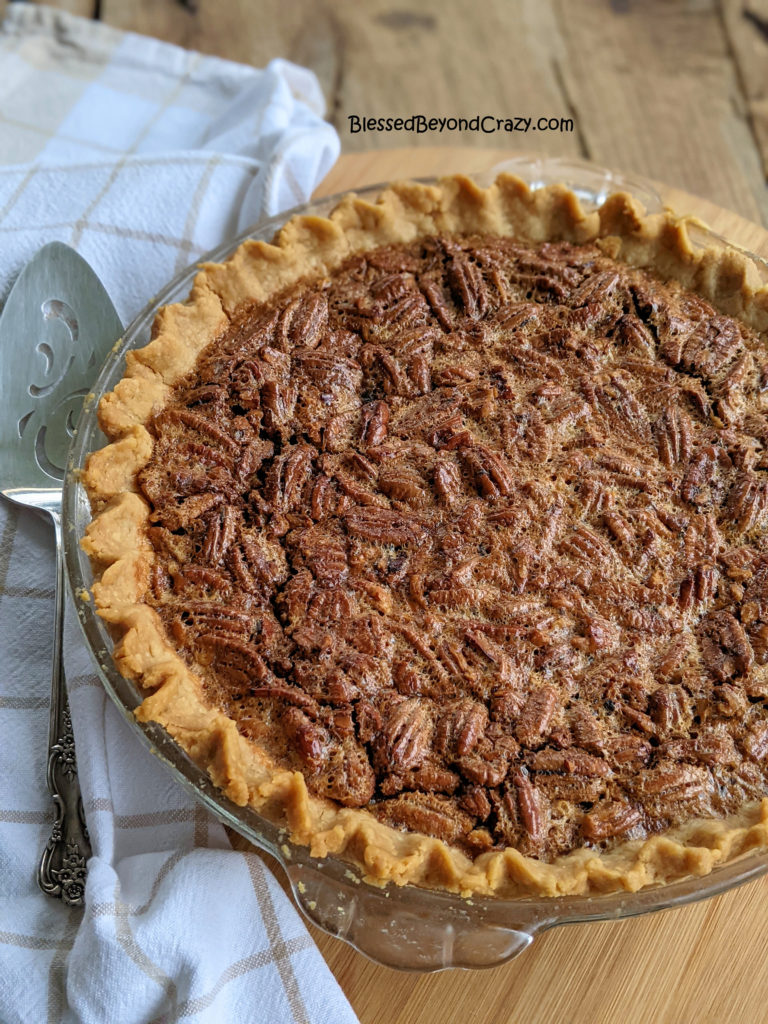 Pumpkin Pecan Chia Overnight Oats truly do remind me of a delicious slice of Southern Pecan Pie!!!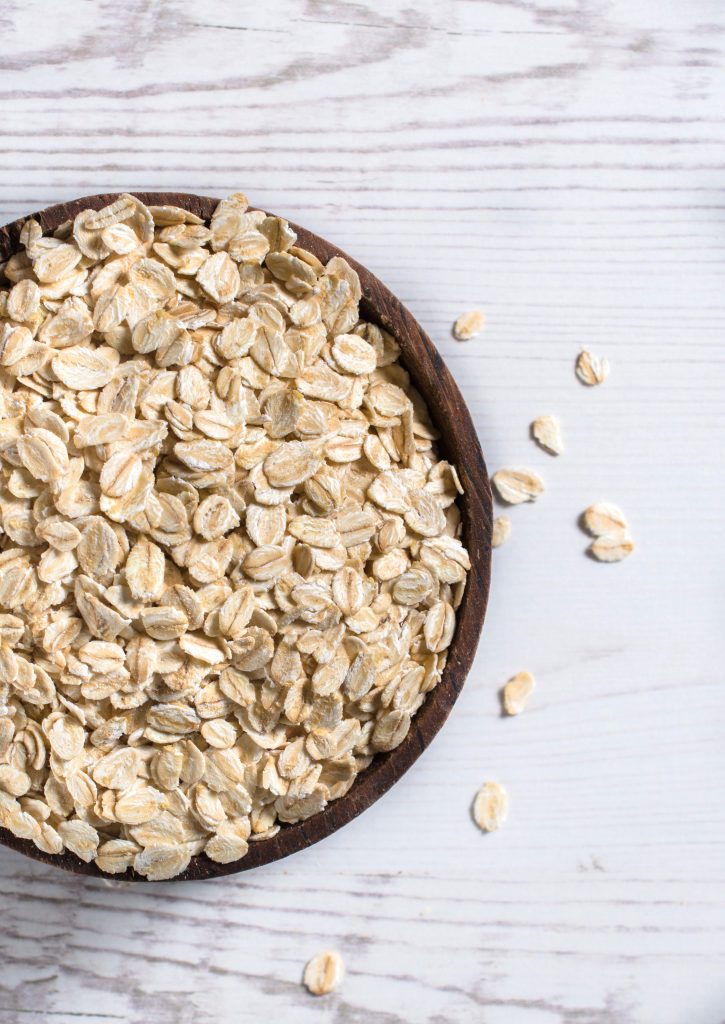 Obviously, oats are a key ingredient in this recipe. Did you know that oats are among the most nutrient-dense foods you can eat? In addition to being rich in antioxidants, they contain a soluble fiber called beta-glucan.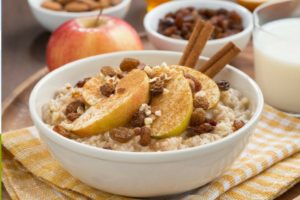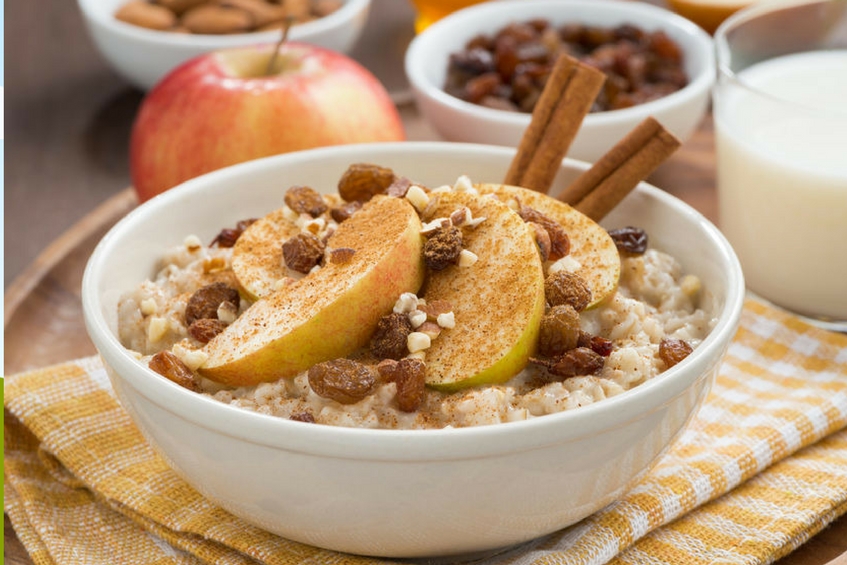 Beta-glucan partially dissolves in water and forms a gel-like substance in the gut that:
helps grow good bacteria in the digestive tract
reduces LDL and total cholesterol levels
reduces blood sugar and insulin response
helps increase the feeling of fullness
NOTE: Use gluten-free oats for anyone following a gluten-free diet.
(I personally like Bob's Red Mill products.)
It seems that nearly everyone in our immediate family loves all things pumpkin. That obviously includes desserts such as traditional Thanksgiving Pumpkin Pie, a Pumpkin Roll, Pumpkin Mousse Parfaits, and Pumpkin White Chocolate Drop Cookies.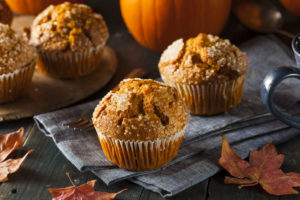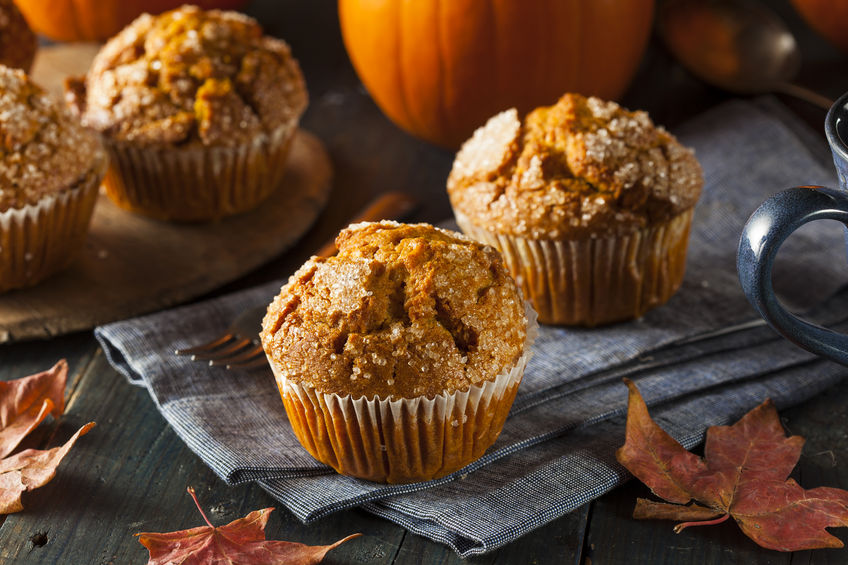 My family also loves fall classics such as Simple Pumpkin Muffins, Pumpkin Pancakes & Funnel Cakes, as well as refreshing Pumpkin Pie Smoothies.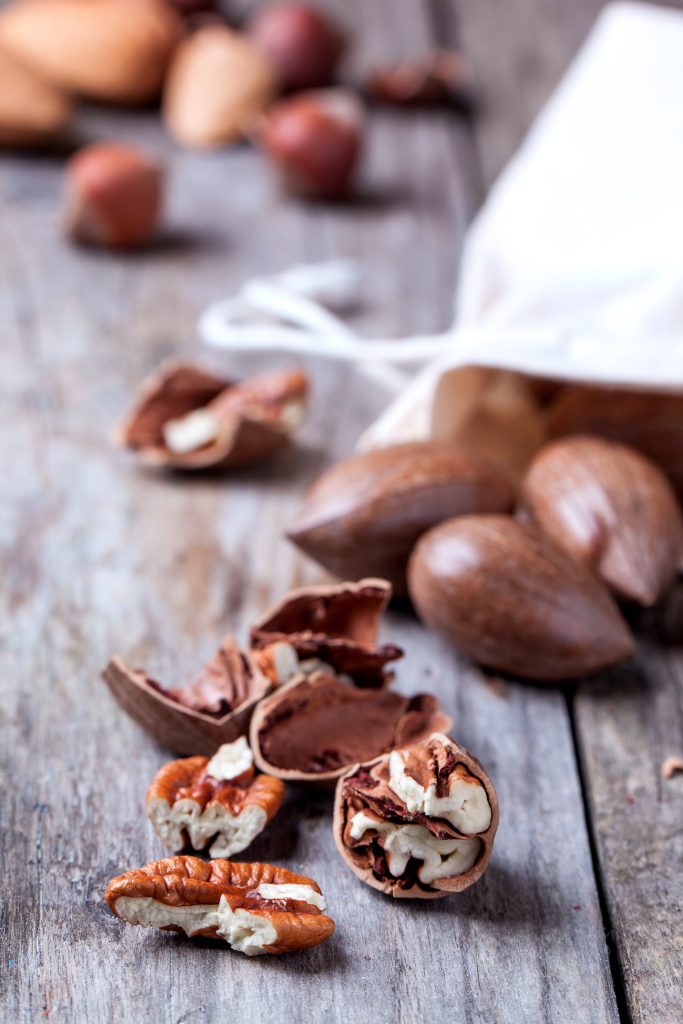 Did you know that organic pecans also have amazing health benefits? Yup! A handful of pecans (about 19 halves) contain more than 19 vitamins and minerals that support strong bones and good digestion.
Pecans are also rich in antioxidant flavonoids and natural plant sterols. They are also known for their cholesterol-lowering abilities. (Psst, more than any other tree nut).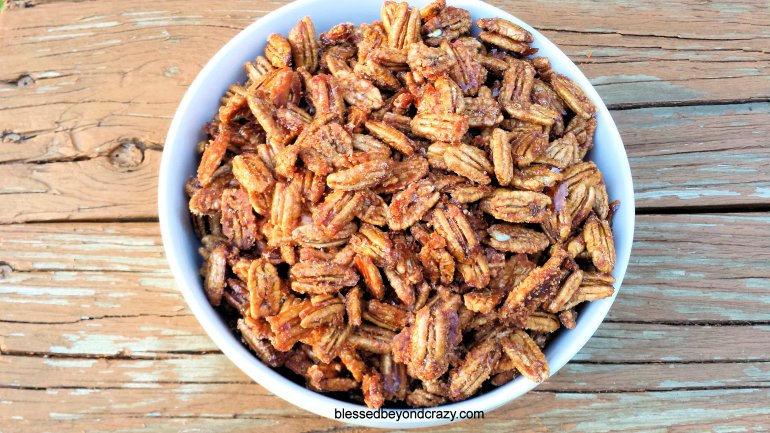 Sugar & Spice Pecans is yet another family favorite recipe and one we make using organic pecans from my parent's farm. They are a tasty snack and seem to quickly disappear. (Probably because it's hard to stop eating them!)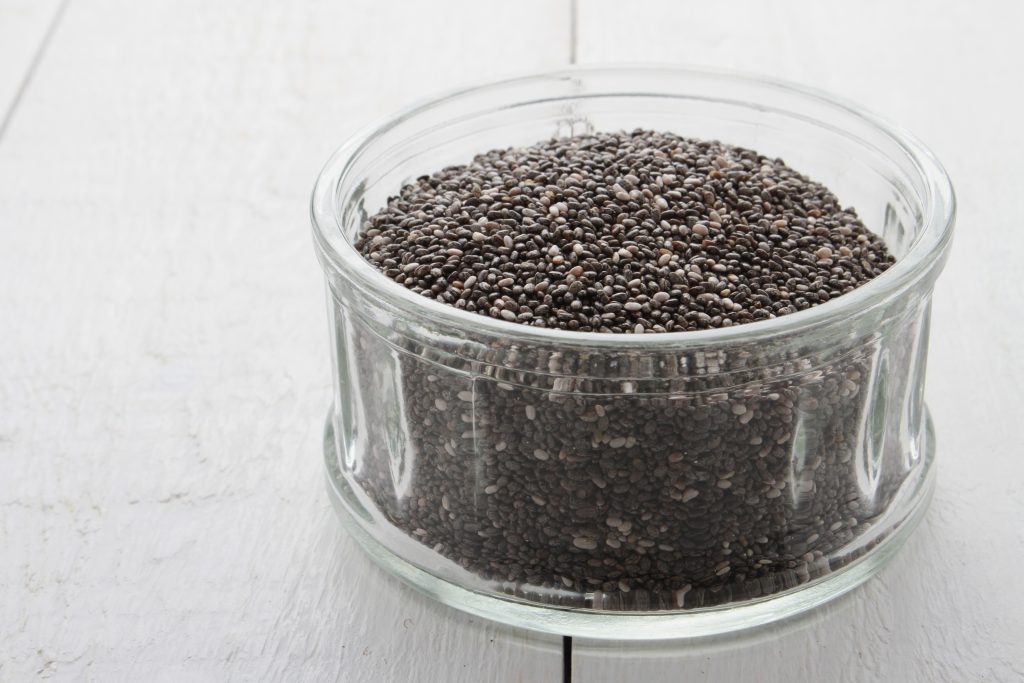 Now, for chia seeds. Chia seeds are a member of the mint family. They come from a flowering desert plant called Salvia hispanica. These tiny seeds are a good source of omega-3 fatty acids and also contain fiber, protein, and minerals.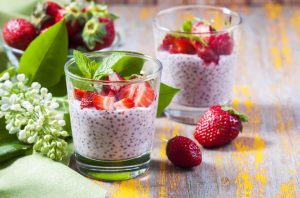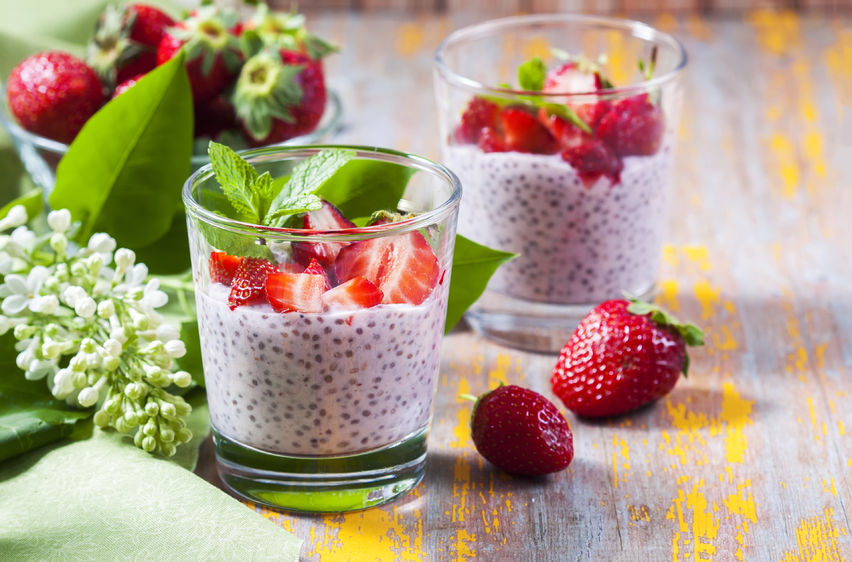 The seeds soften and resemble tapioca pudding when they are soaked in a liquid. Therefore they help consistency in things such as Strawberry Pink Chia Pudding and overnight oats.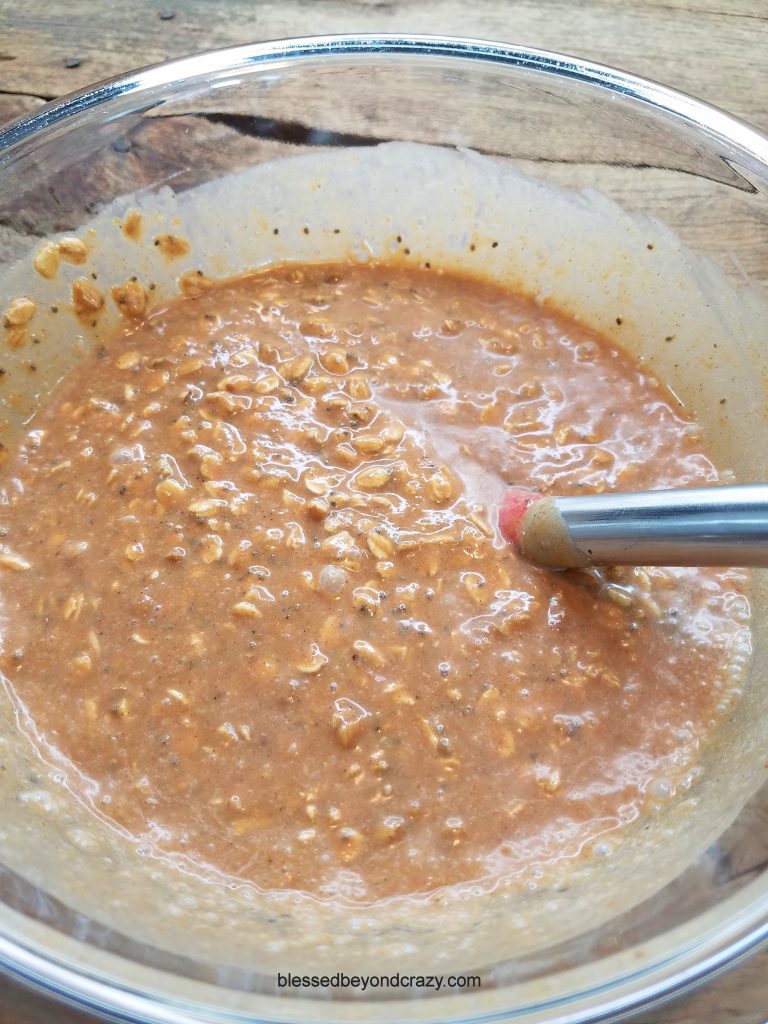 Moving on… here's how to make Pumpkin Pecan Chia Overnight Oats.
This recipe couldn't be simpler. Just grab a mixing bowl and combine all of the ingredients together (except for the toppings). The mixture will be a tad bit runny but will obviously thicken up overnight.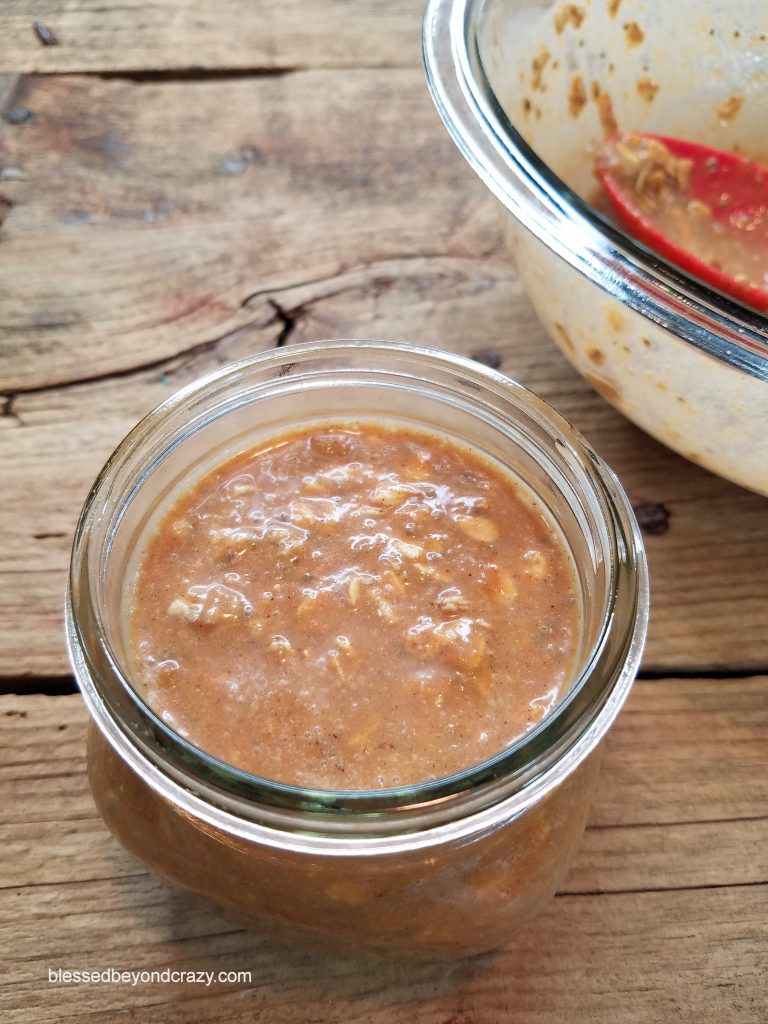 When well combined, spoon the mixture into a mason jar. (Recipe yields approximately 1 1/2 cups.)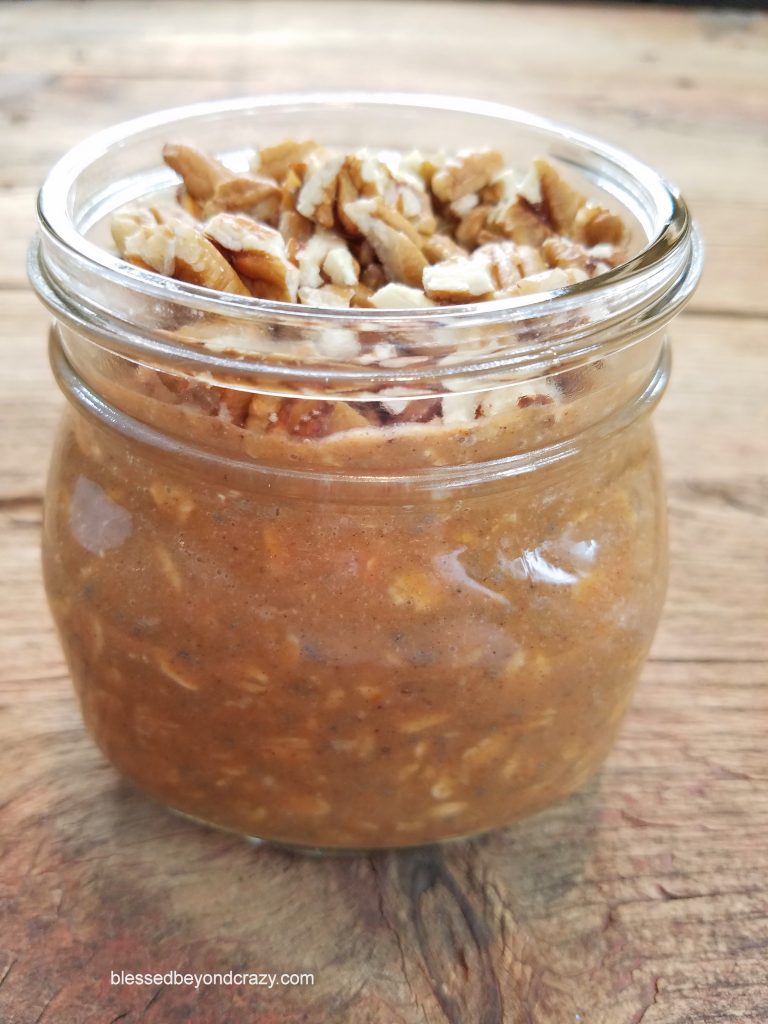 Feel free to add toppings now or you can wait until right before serving. Finally, cover the jar with a lid and place it in the refrigerator overnight. (Personally, I think the consistency is perfect when refrigerated for 24 hours.)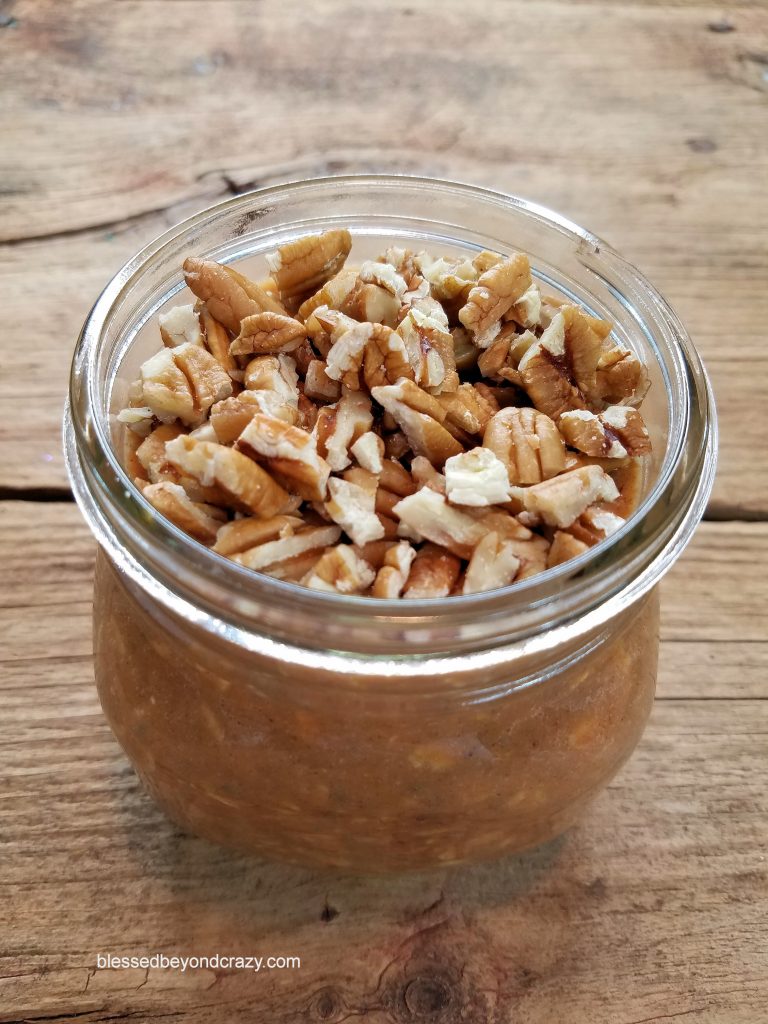 Look at all those yummy pecans!!!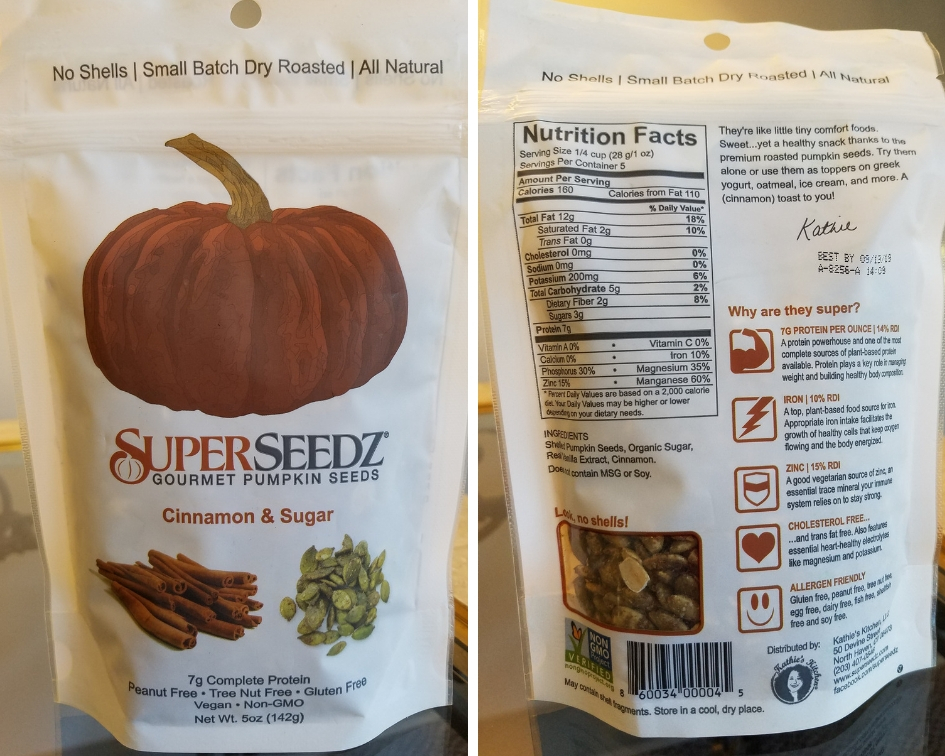 Another topping option that pairs well are cinnamon sugar pumpkin seeds. (I sometimes eat them as a mid-morning snack!)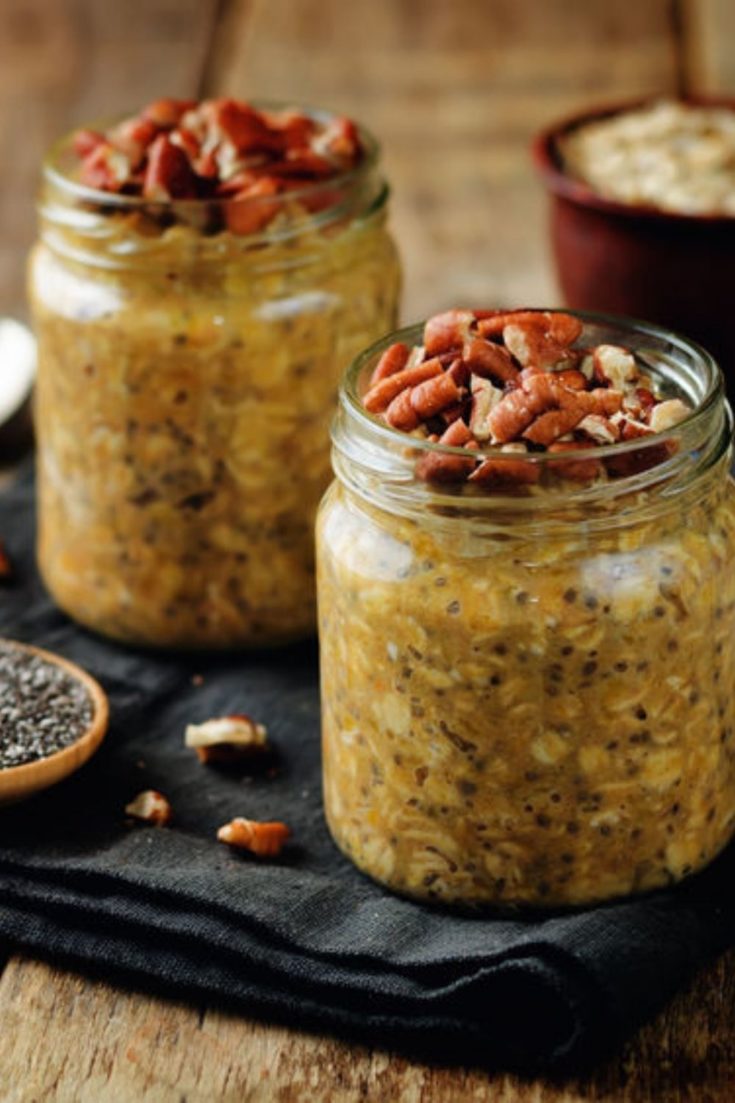 Yield:

Approx. 1-1/2 Cups
Pumpkin Pecan Chia Overnight Oats
An easy and healthy grab-and-go breakfast that can readily be modified to be gluten-free.
Ingredients
1 cup rolled oats (GF Option: use certified gluten-free rolled oats)
1/2 cup organic pumpkin puree
1/3 cup chopped organic pecans
1 teaspoon organic chia seeds
1 1/4 cup whole milk (or milk alternative such as soy, coconut, almond, or cashew milk)
1 teaspoon pumpkin pie spice (or to taste)
2 tablespoons honey or maple syrup
pinch of sea salt (optional)
Topping: pecans
Optional Toppings: cinnamon sugar pumpkin seeds, sunflower seeds, and/or hemp seeds
Instructions
In a bowl, mix all of the ingredients (except for the toppings) until fully combined. Spoon mixture into an 8-ounce Mason jar, cover, and store in the refrigerator overnight. Before serving, garnish with pecans and other toppings of choice.
Notes
Old-fashioned rolled oats provide a chewier texture whereas quick-cooking oats provide a softer and creamier texture.
Keeps well in the refrigerator for a couple of days, however, the texture will get softer over time.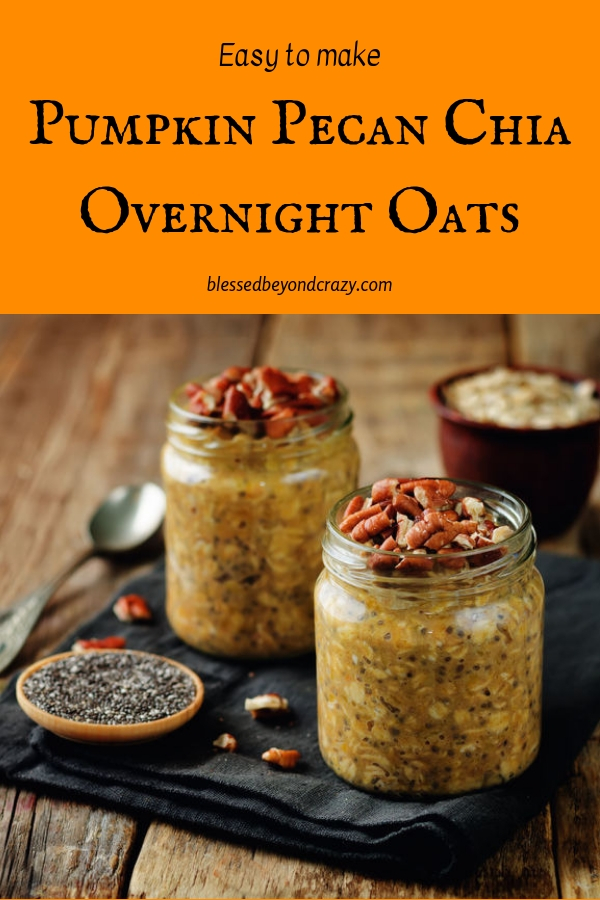 I hope you enjoy this healthy and hearty grab-and-go breakfast!
Linda
Sources:
More great ideas: