Many of our recipes and tips on Blessed Beyond Crazy are handed down through the generations. One such recipe, and something my mother taught me, was how to make a Southern Pecan Pie.
This decadent deep-dish pie is loaded with pecans, a sweet and ooey-gooey filling, and a delightfully tender pie crust. In addition to all of that, it's ridiculously easy to make this pie gluten-free. Therefore, no one needs to feel left out when you make this yummy dessert!


To help support our blogging activities, our site contains affiliate links. If you make a purchase from a link on our site, we may receive a small percentage of that sale, at no extra cost to you. Blessed Beyond Crazy is a participant in the Amazon Services LLC Associates Program, an affiliate advertising program designed to provide a means for sites to earn advertising fees by advertising and linking to amazon.com. As an Amazon Associate, I earn from qualifying purchases.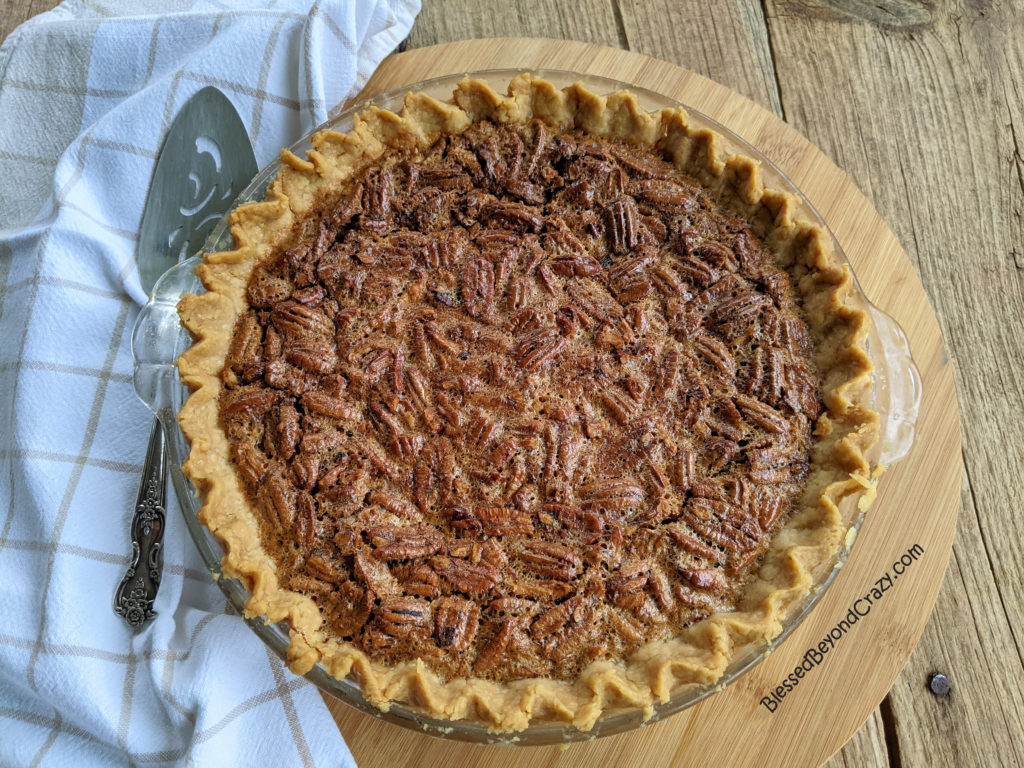 To this day, I am thankful that my 87-year-old parents have a variety of fruit and nut trees on their farm. Because we have an abundance of organic and fresh fruit/nuts, the majority of the time we made our own homemade desserts rather than buying them from a store. This makes me very happy because homemade seems to always taste better.
For example, a few of our other favorite pie recipes are:
I am also grateful that my mother (who was a former home economics teacher) taught me how to do a lot of domestic tasks. Just one of the many things she taught me was how to make Southern Pecan Pie using our homegrown organic pecans. Besides that, it's one of my dad's favorite pies!
First, to make a Southern Pecan Pie you'll need one 9-inch premade or homemade pie crust. (NOTE: For a gluten-free option be sure to use a gluten-free pie crust!)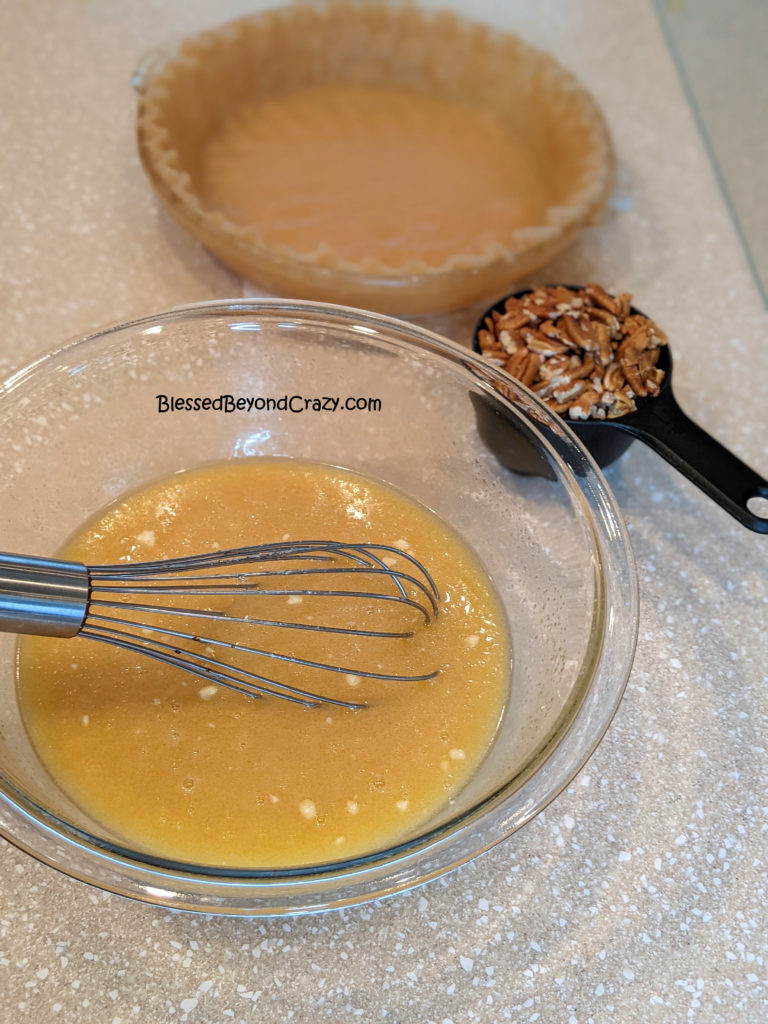 To make the pie filling you'll need the following: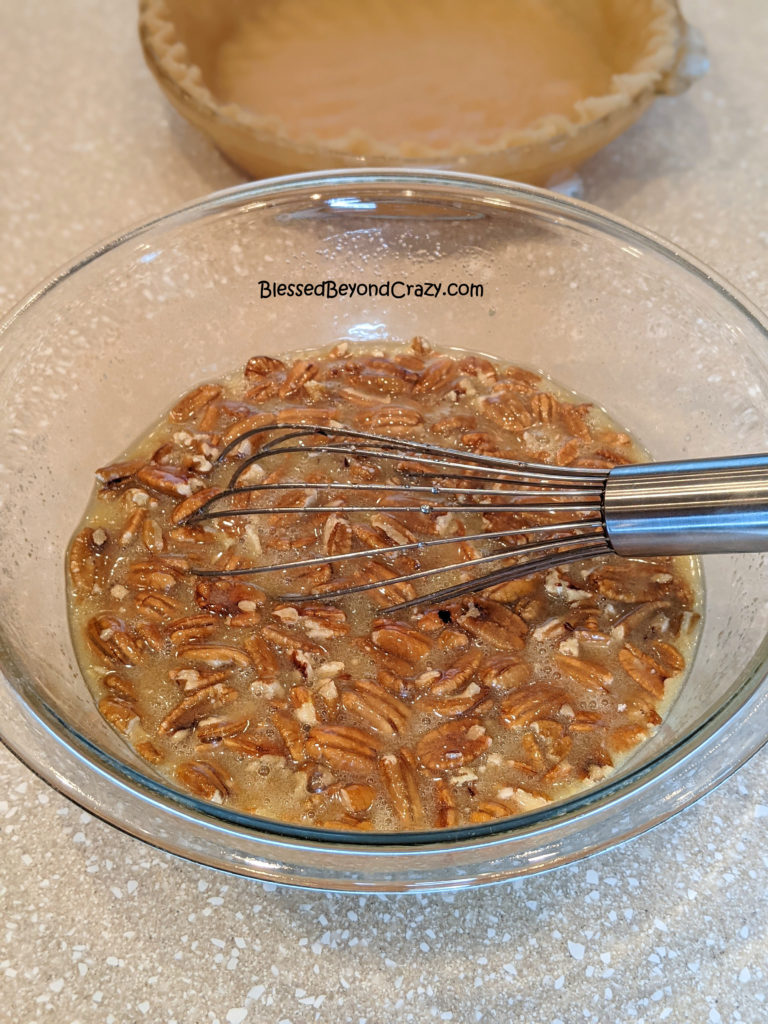 Add Pecans
Next, whisk together the eggs, sugar, salt, corn syrup, butter, and vanilla. Stir in the pecan halves.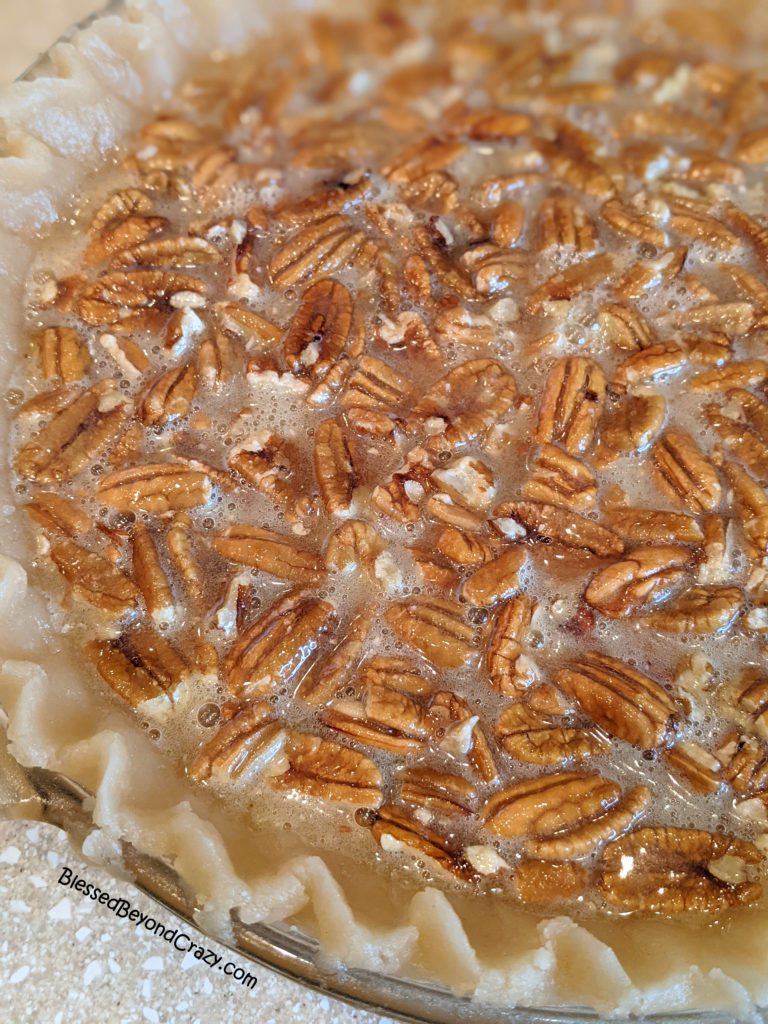 Bake
Pour the mixture into your unbaked pie crust. Bake in a preheated 350 degrees F oven for 1 hour or until the center is set and a knife inserted into the middle of the pie comes out clean.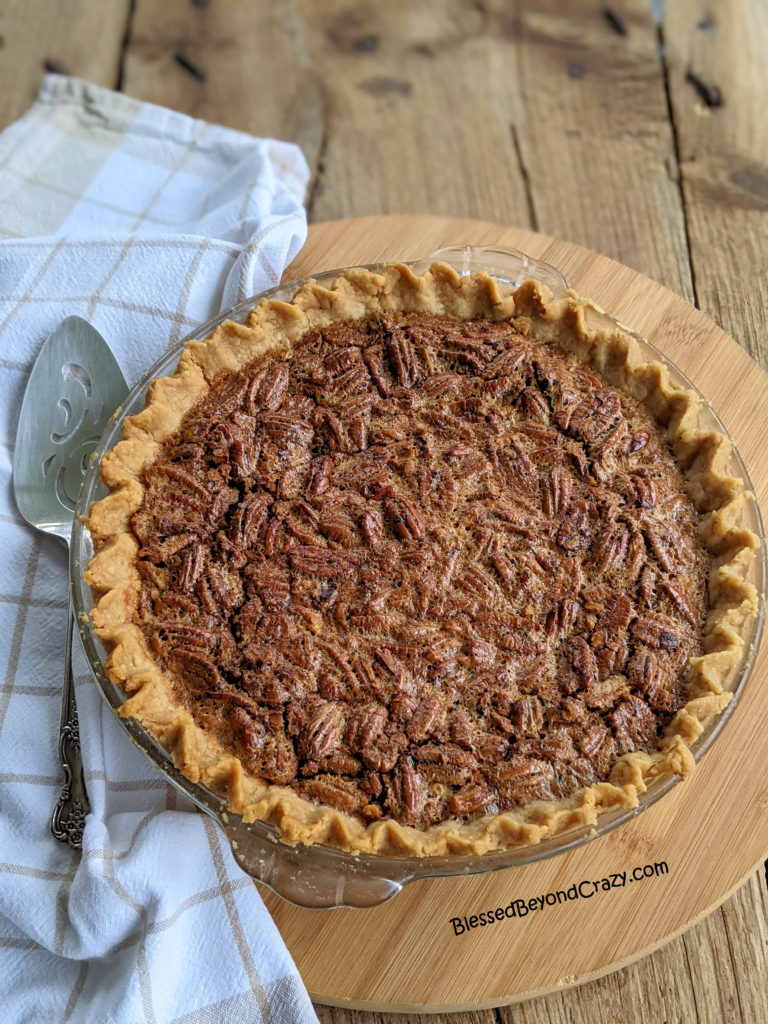 Finally, when the pie is done remove it from the oven and allow it to cool completely before cutting.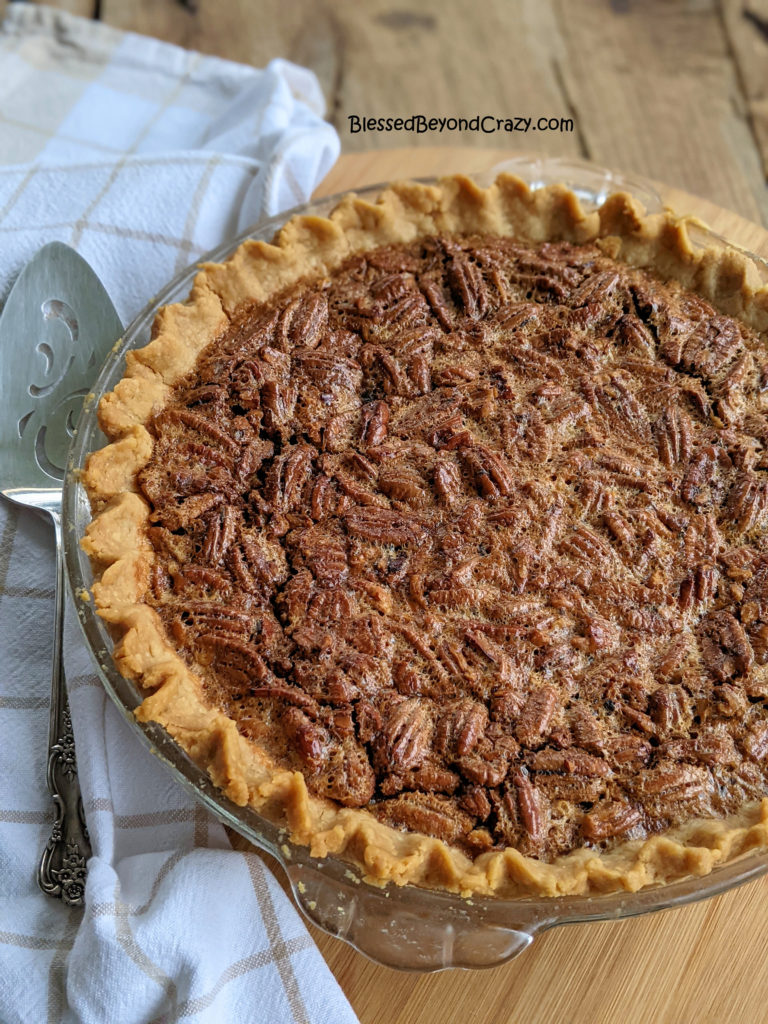 Servings
Depending on the size of each serving, one pie should yield 6 to 8 servings.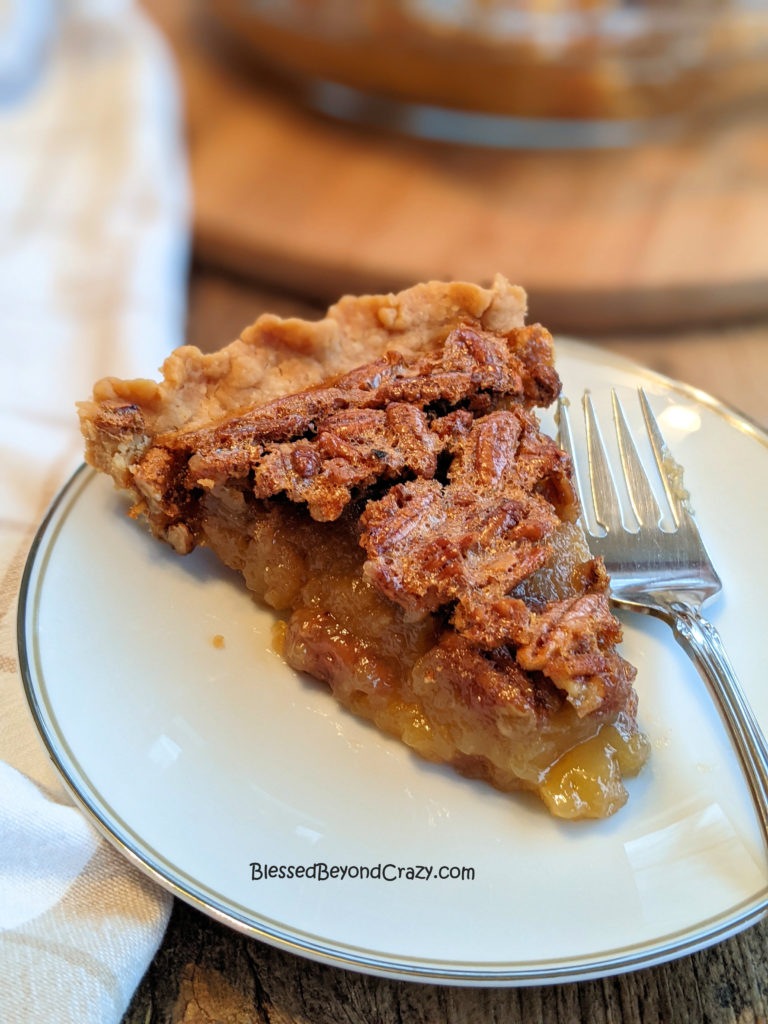 Amazing Pie
The crunchy pecans combined with the ooey-gooey, sticky-sweet filling and flaky pie crust truly is amazing!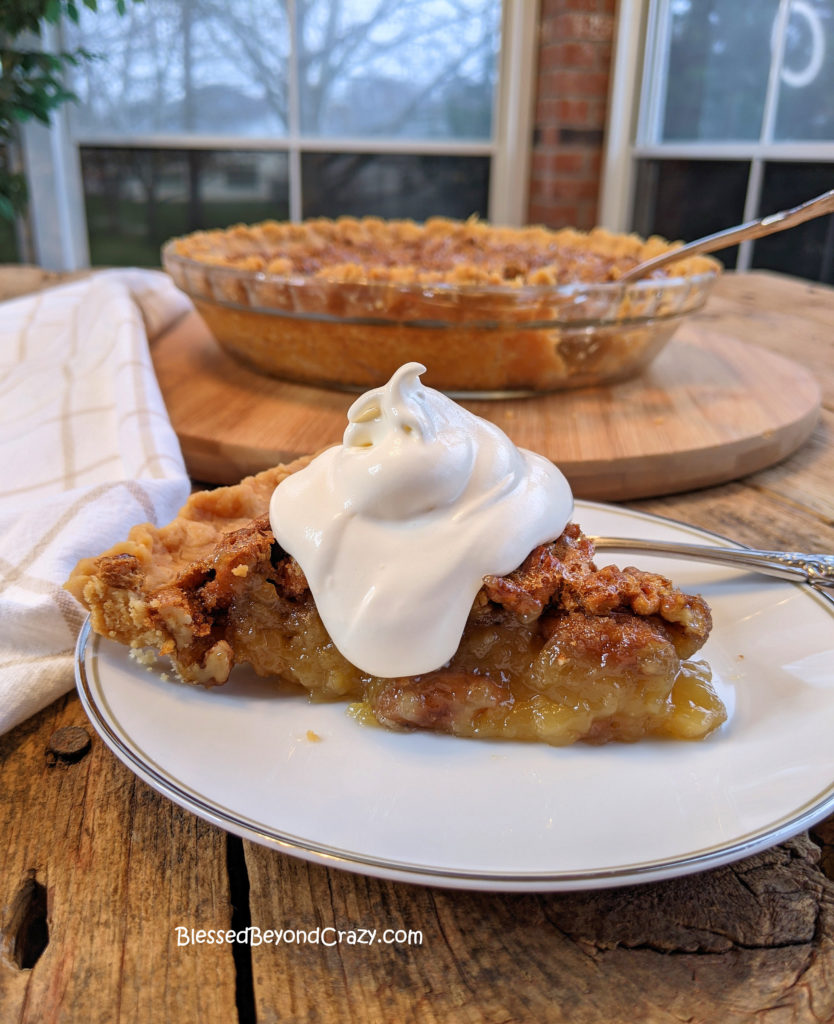 Garnish
This pie is delicious as is, however, I like to serve Southern Pecan Pie with a generous dollop of whipped topping or scoop of vanilla ice cream.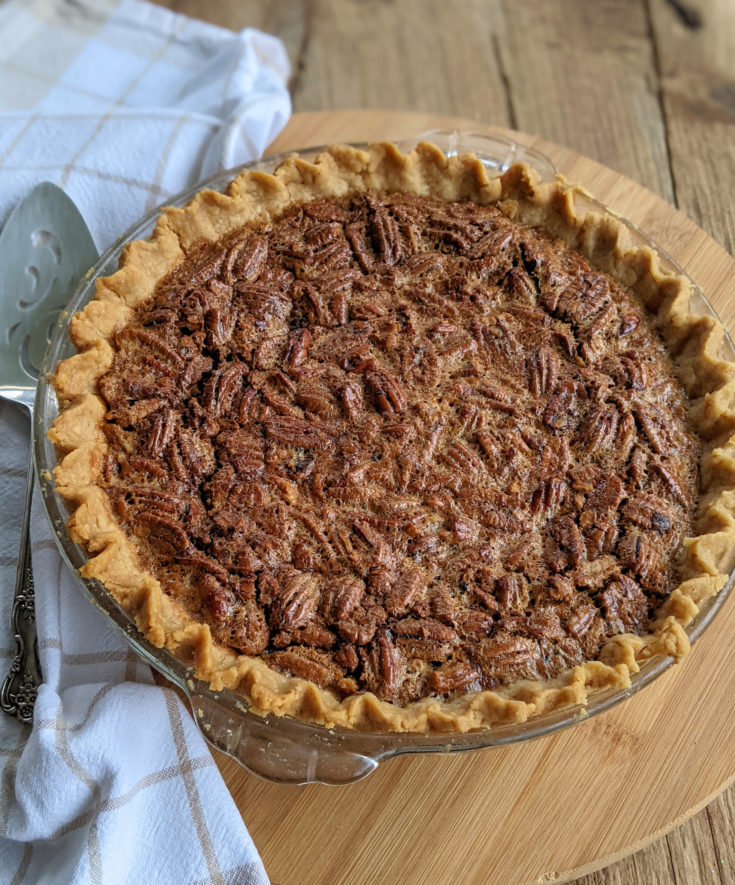 Yield: 6 - 8 Servings
How to Make a Southern Pecan Pie
Prep Time: 15 minutes

Cook Time: 1 hour

Total Time: 1 hour 15 minutes

The combination of crunchy pecans, an ooey-gooey sweet sticky filling, and flaky buttery pie crust makes this pie simply amazing!
Ingredients
1 (9-inch) unbaked pie crust (GF Option: use a gluten-free pie crust)
3 eggs
2/3 cup granulated sugar
dash of salt
1 cup corn syrup (either dark or white)
1/3 cup butter, melted
1 teaspoon pure vanilla extract
1 1/4 cups pecan halves
Instructions
Preheat oven to 350 degrees F. Whisk together eggs, sugar, salt, corn syrup, butter, and vanilla. Stir in pecan halves. Pour mixture into pie crust. Bake for 60 minutes or until the center is set and a knife inserted into the middle of the pie comes out clean. Cool. Garnish with a dollop of whipped topping or vanilla ice cream.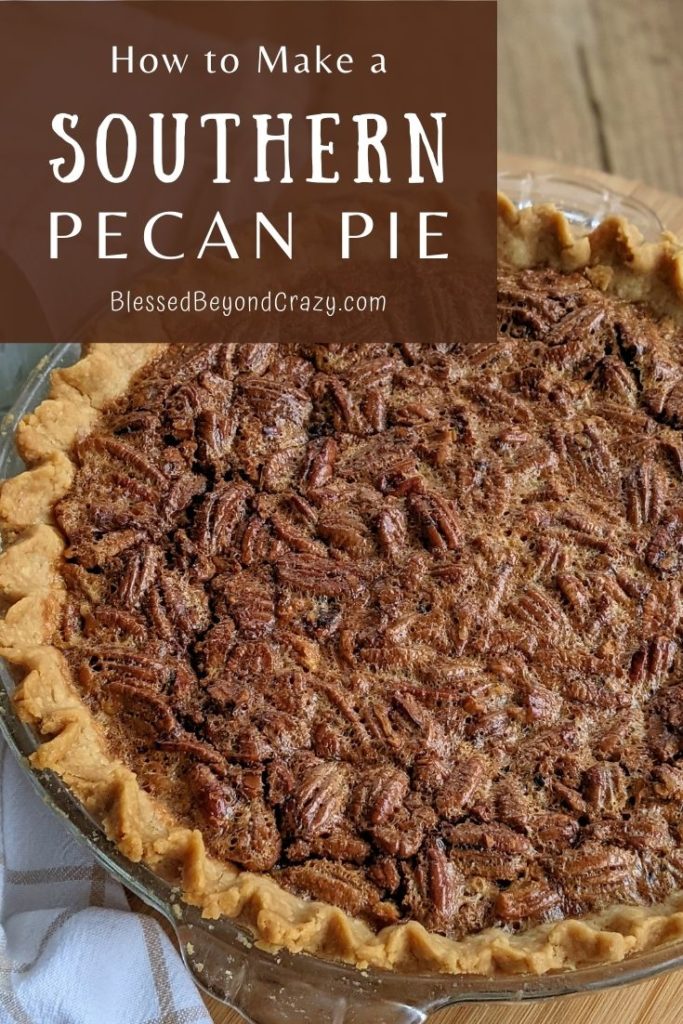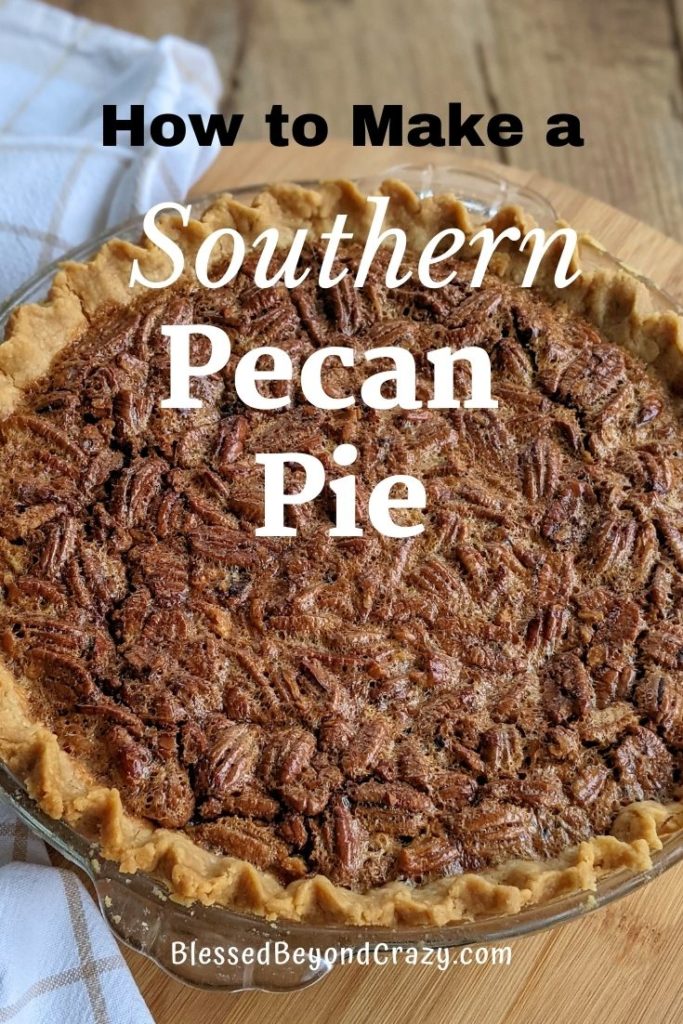 In conclusion, I hope that you and your family enjoy this recipe as much as my family does.
Linda
More great ideas: