With Thanksgiving less than a week away, it's a good time to think about what side dishes you want to serve alongside that tasty turkey.
To help support our blogging activities, our site contains affiliate links. If you make a purchase from a link on our site, we may receive a small percentage of that sale, at no extra cost to you. Blessed Beyond Crazy is a participant in the Amazon Services LLC Associates Program, an affiliate advertising program designed to provide a means for sites to earn advertising fees by advertising and linking to amazon.com.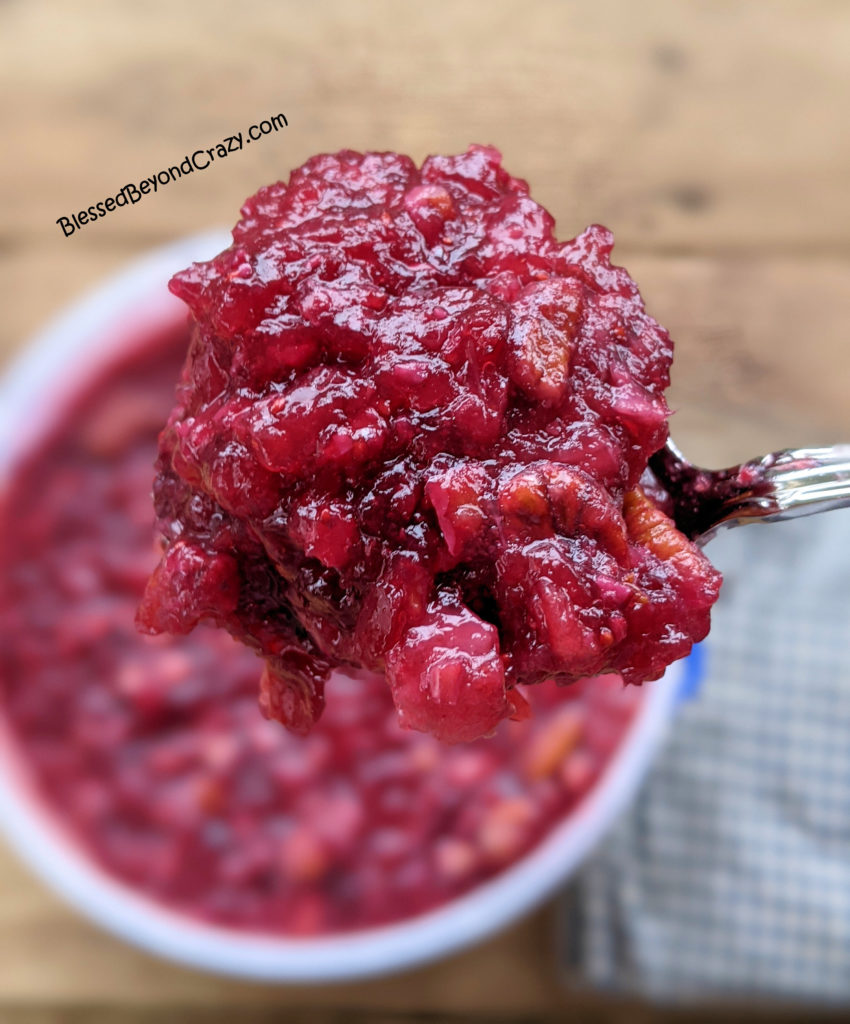 Holiday Cranberry Salad
First up on our list is a recipe that my family looks forward to every Thanksgiving. As a matter of fact, Holiday Cranberry Salad is so good it can almost be considered a dessert rather than a salad.
This salad keeps well for up to 3 weeks. One full recipe will fill a gallon-size container so you can easily divide it into portions and serve it at several parties or family gatherings. It's also a great make-ahead dish.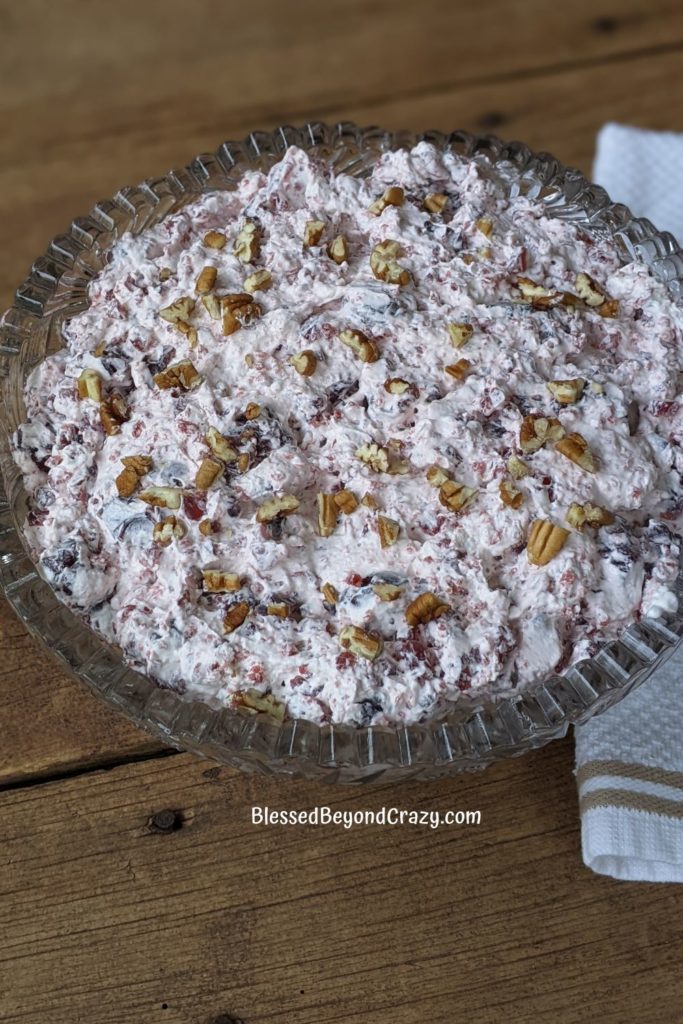 Black Cherry Pecan Salad
This Black Cherry Pecan Salad is an incredibly simple recipe and one that makes a fabulous addition to any meal. Everyone in my family raves about it and therefore, we think it's a recipe you may enjoy as well. So grab a pretty salad bowl and go ahead and make this amazing salad.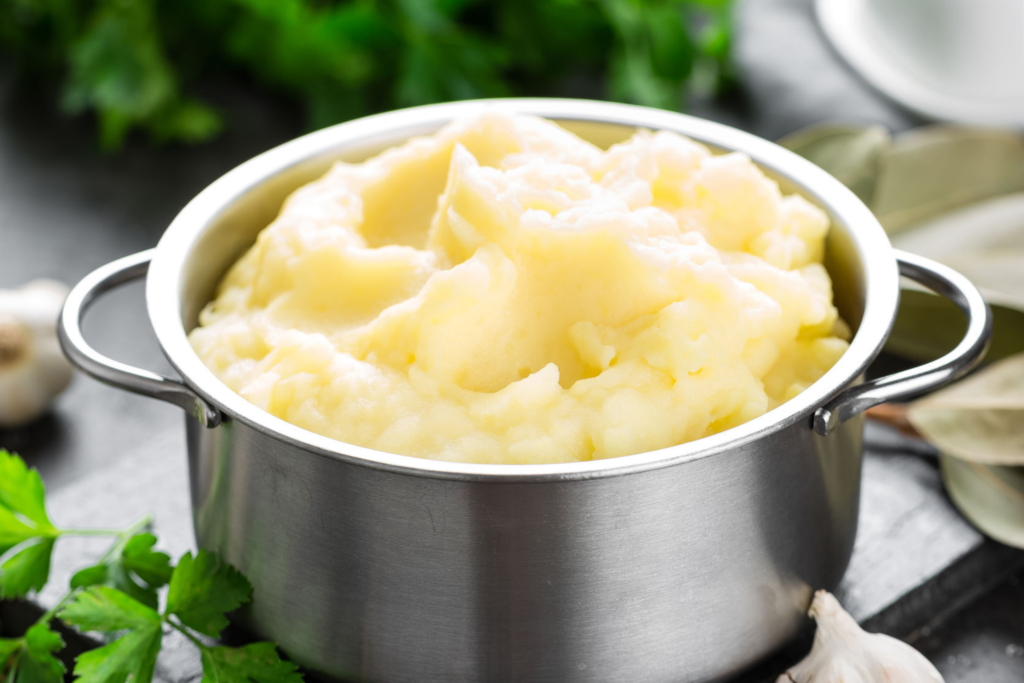 Mashed Potatoes
Last Thanksgiving people wanted to know what made our mashed potatoes so good. Well, there is a secret ingredient and here it is > My Secret Ingredient for the Best Mashed Potatoes, ever!
Another tried and true potato recipe is our Rich and Creamy Mashed Potatoes. These potatoes really are luscious, amazing, and addictive! They're a perfect side dish and naturally pair with turkey.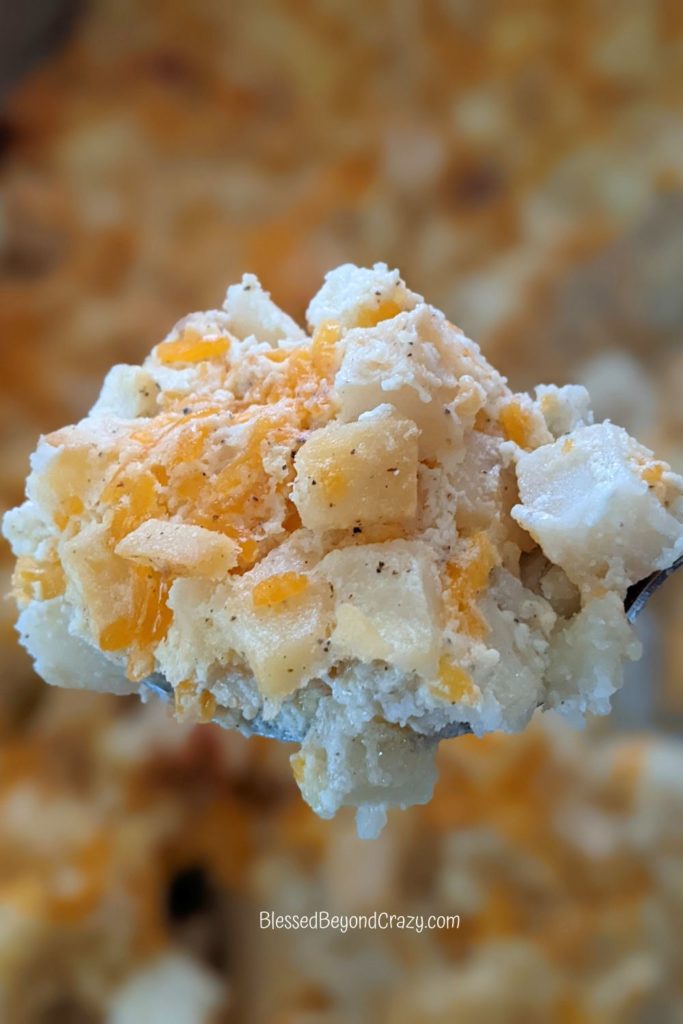 Potato Casserole
Are you looking for a casserole that's easy to make and absolutely delicious? Don't worry, the prep time for this Potato Casserole is only about 10 minutes. The best part is everyone loves it, and it's one-hundred percent kid-friendly. It makes a lot, so naturally, we've included it in our list of Thanksgiving side dishes.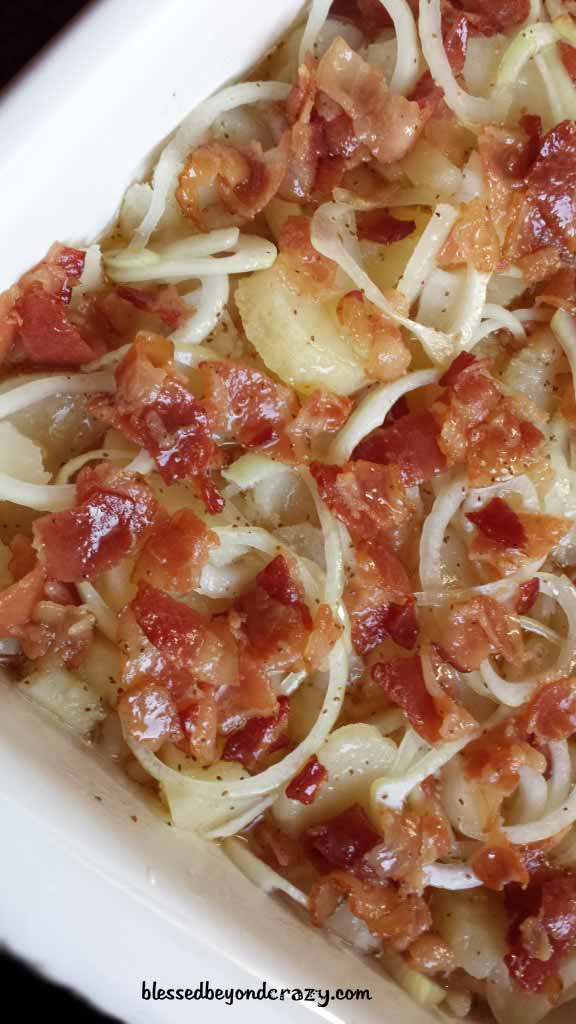 German Potato Salad
We want to add something a little extra special to our list of Thanksgiving side dishes so we've included this recipe for Old-Fashioned German Potato Salad. This recipe has been in our family for well over 60 years. Your house will have the most deliciously, intoxicating aroma as this casserole bakes.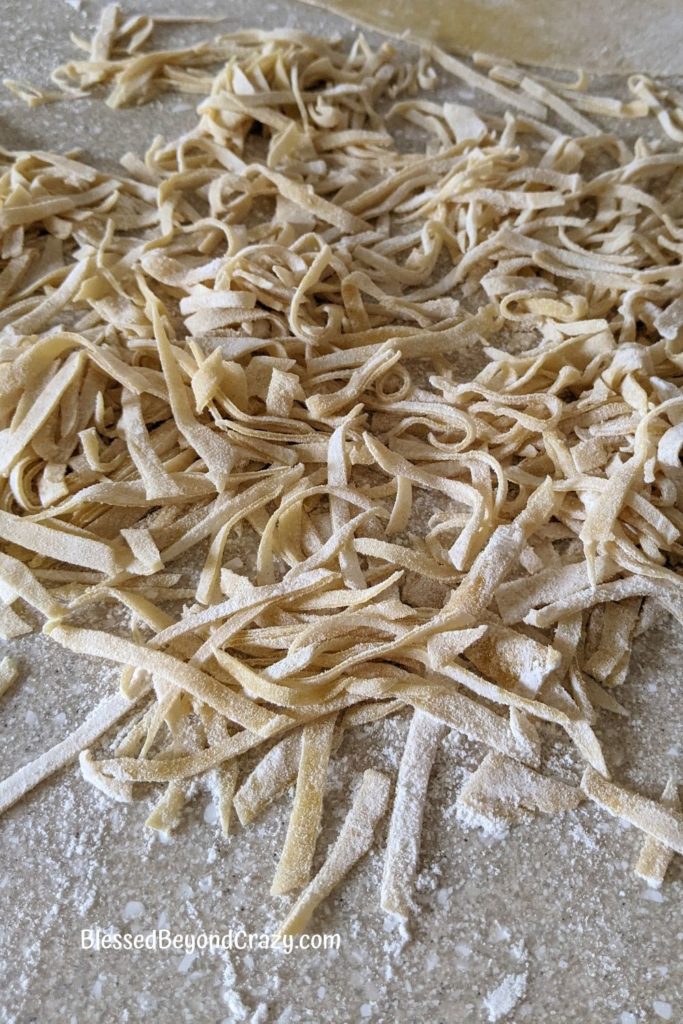 Homemade Noodles
Who doesn't enjoy good Old-Fashioned Homemade Noodles at Thanksgiving? Well, our grandmothers certainly know a thing or two about making them. Although you may think making homemade noodles is scary, it really isn't. All you need is a handful of ingredients, time, and a little patience. In the end, they really are worth it and everyone will ask for seconds.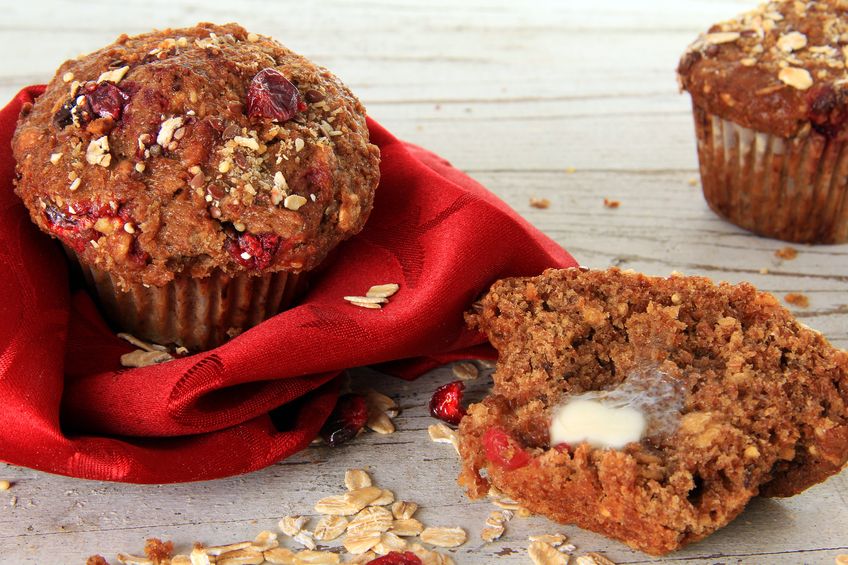 Cranberry Honey Pecan Bran Muffins
If you love muffins then you are going to love Cranberry Honey Pecan Bran Muffins! These yummy muffins are loaded with healthy ingredients, are high in fiber, and make a fabulous addition to your Thanksgiving menu.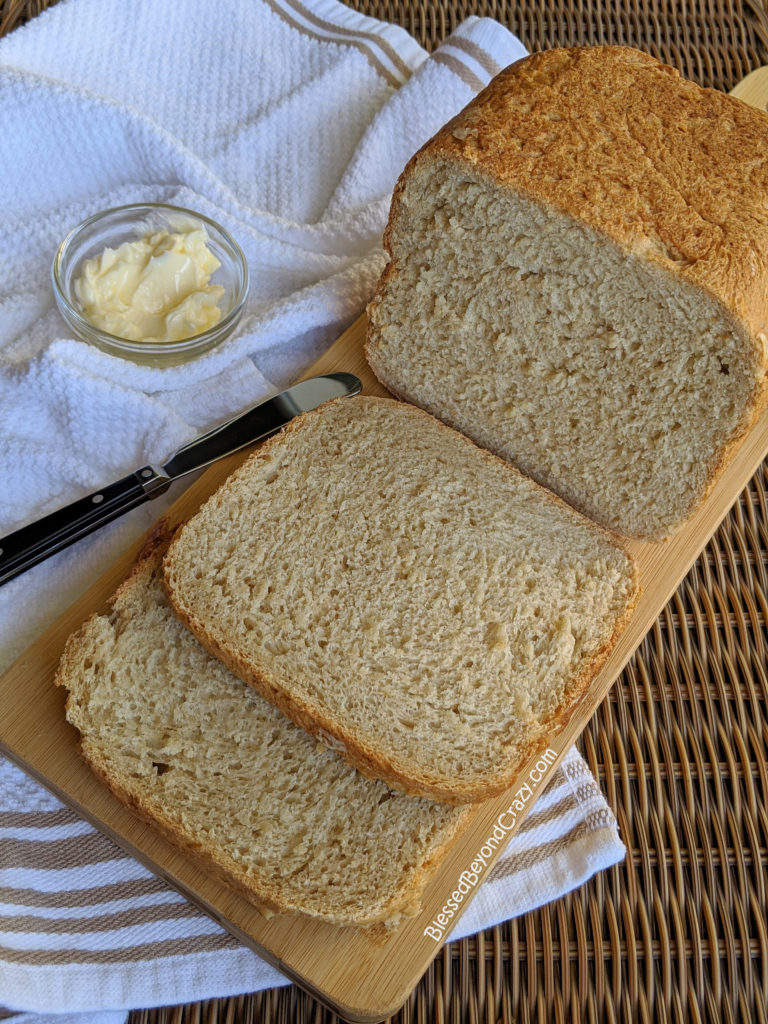 Oatmeal Yeast Bread
First of all, it seems there's something extremely comforting about a loaf of Homemade Oatmeal Yeast Bread baking away in the oven. Maybe it's because the aroma is so darn intoxicating, or perhaps it reminds us of grandma's kitchen. It might also be our anticipation of enjoying a warm slice slathered with melting butter. Regardless, of the reason, we think made-from-scratch bread is a delightful treat on Thanksgiving.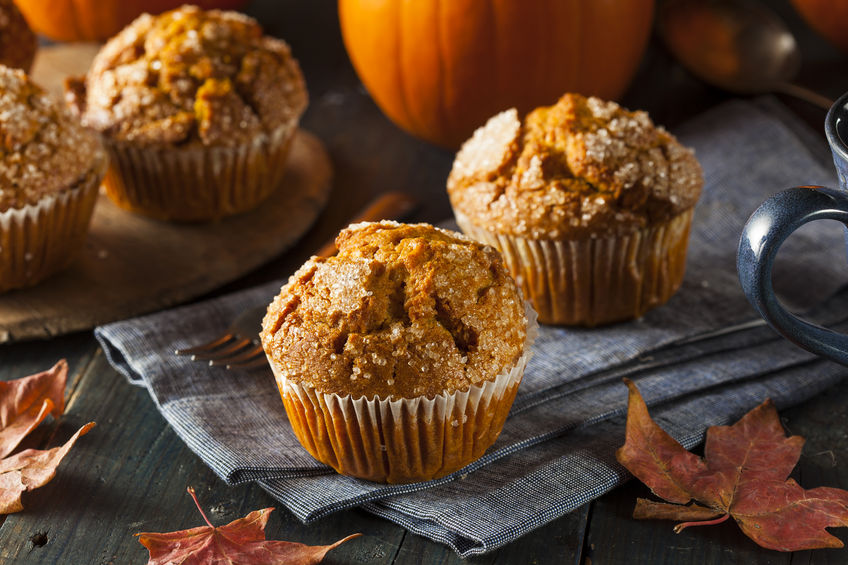 Simple Pumpkin Muffins
Everyone needs a few super easy recipes in their arsenal for Thanksgiving and this Simple Pumpkin Muffins recipe really is that, simple. Easy to make gluten-free too.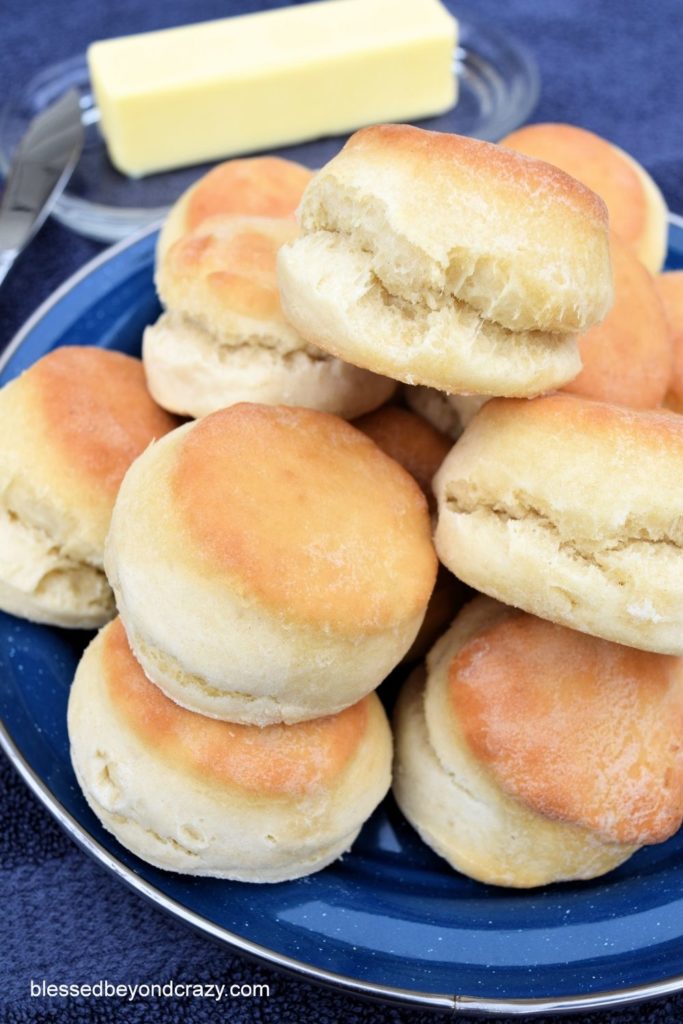 Cream Cheese Biscuits
Have you ever had delicious homemade Cream Cheese Biscuits? If not, you are certainly in for a very special treat. Add them to your Thanksgiving menu and watch them quickly disappear.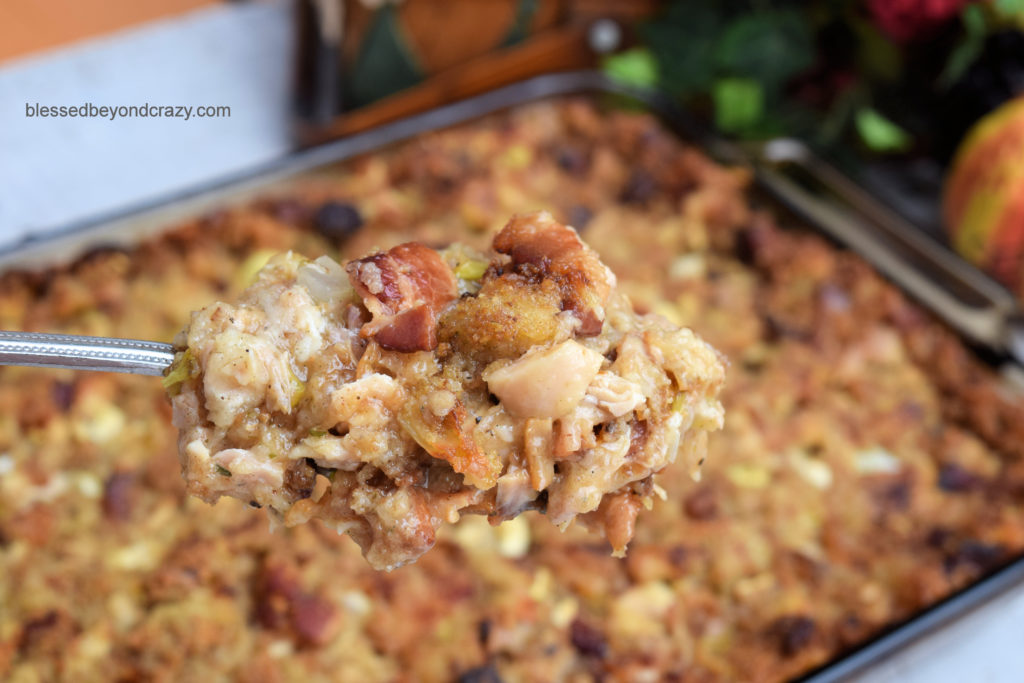 Thanksgiving Stuffing with a Twist
I would like to introduce you to the most fabulous recipe for Thanksgiving Stuffing with a Twist! This stuffing is different. In our opinion, it's neither too dry nor too moist, plus it has a twist! It's loaded with bacon!!! Yes! B.A.C.O.N!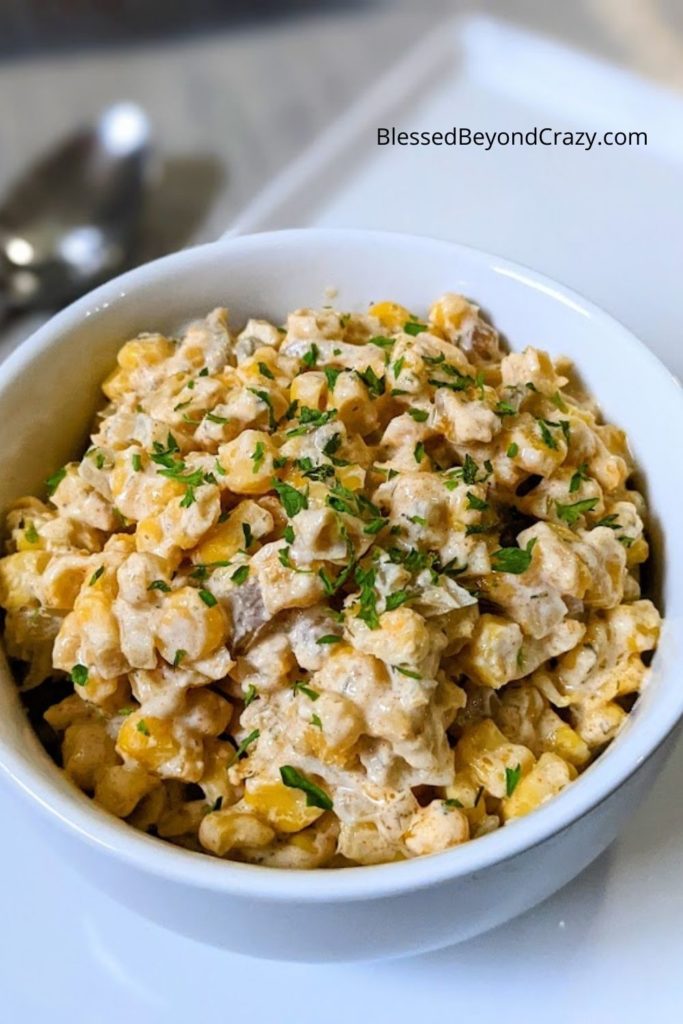 Creamed Corn
Crockpot Creamed Corn is one of our favorite Thanksgiving side dishes. It is simple and easy to throw in a crockpot and take to family dinners. It is also naturally gluten-free.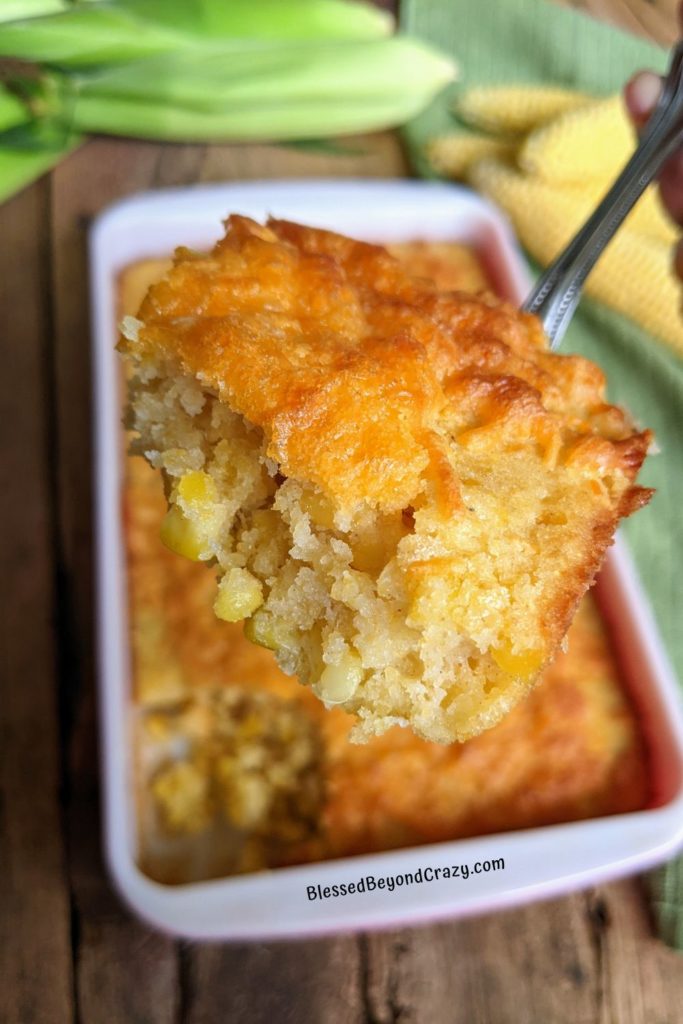 Corn Casserole
This Corn Casserole seems to be one of those recipes that's not only delicious but pairs well with just about any meat. It's an excellent dish to serve during the holidays and it's easy to make and delicious.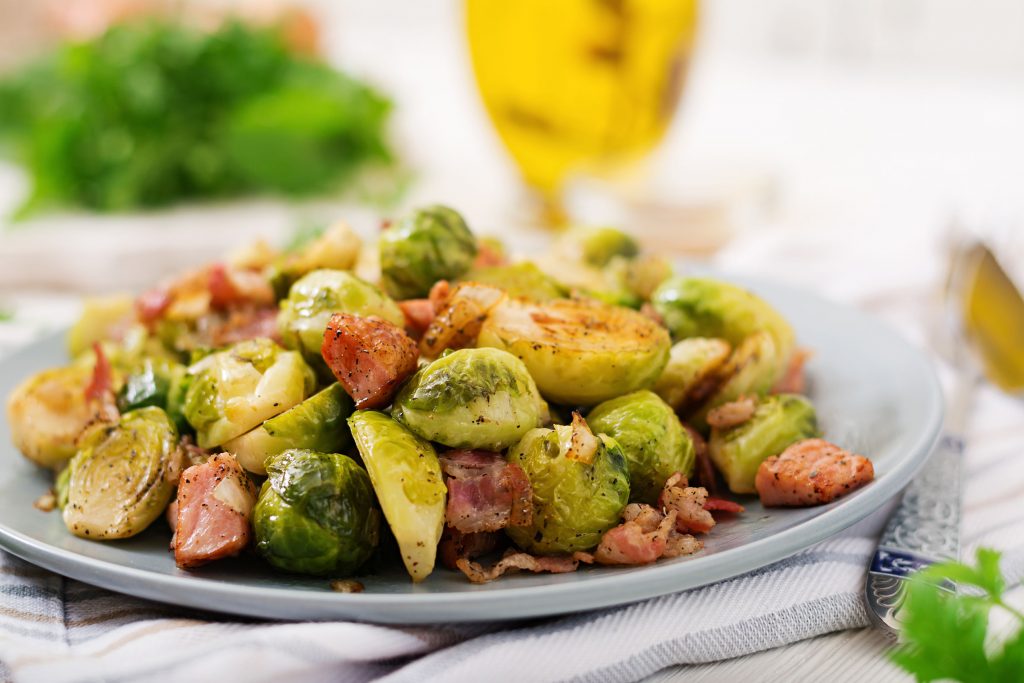 Brussel Sprouts with Bacon
Over the past few years, my family has fallen in love with Brussel Sprouts so we've added them to the list as well. This recipe is uncomplicated and delicious.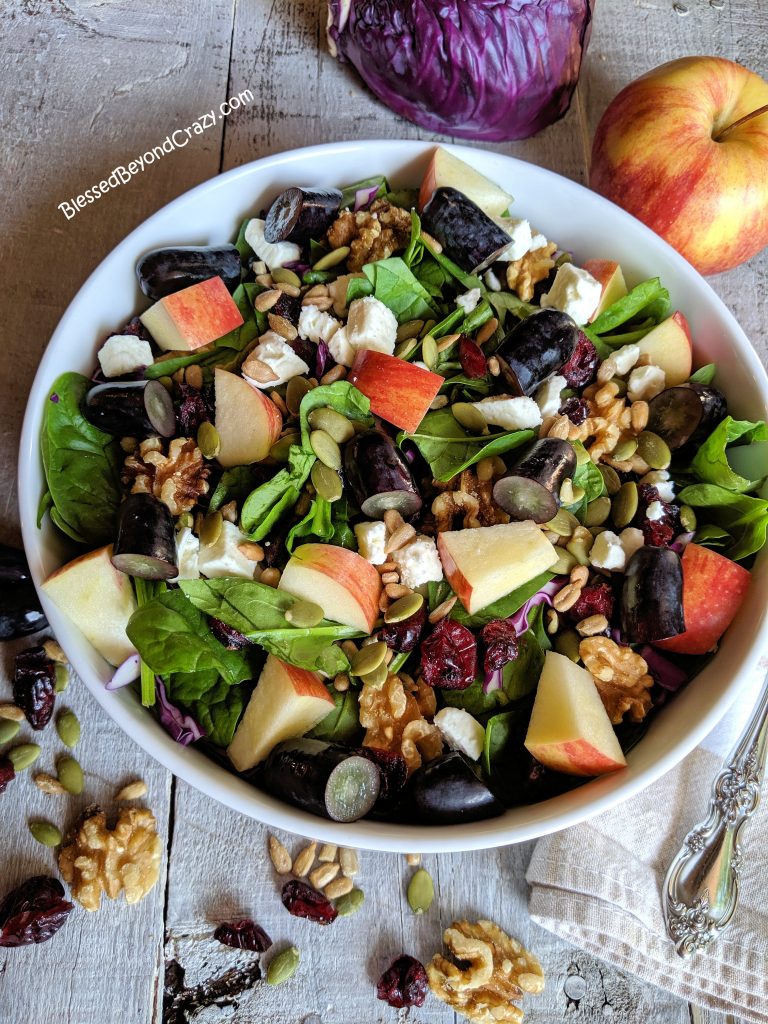 Autumn Harvest Salad with Hot Bacon Dressing
A rustic Autumn Harvest Salad with Hot Bacon Dressing is delightful and loaded with all kinds of tasty ingredients. This fabulous, naturally gluten-free salad includes food elements that are sweet-vs-salty, and crunchy-vs-succulent, and… it's all topped with BACON! Mmmm… doesn't bacon make everything taste better?!?!?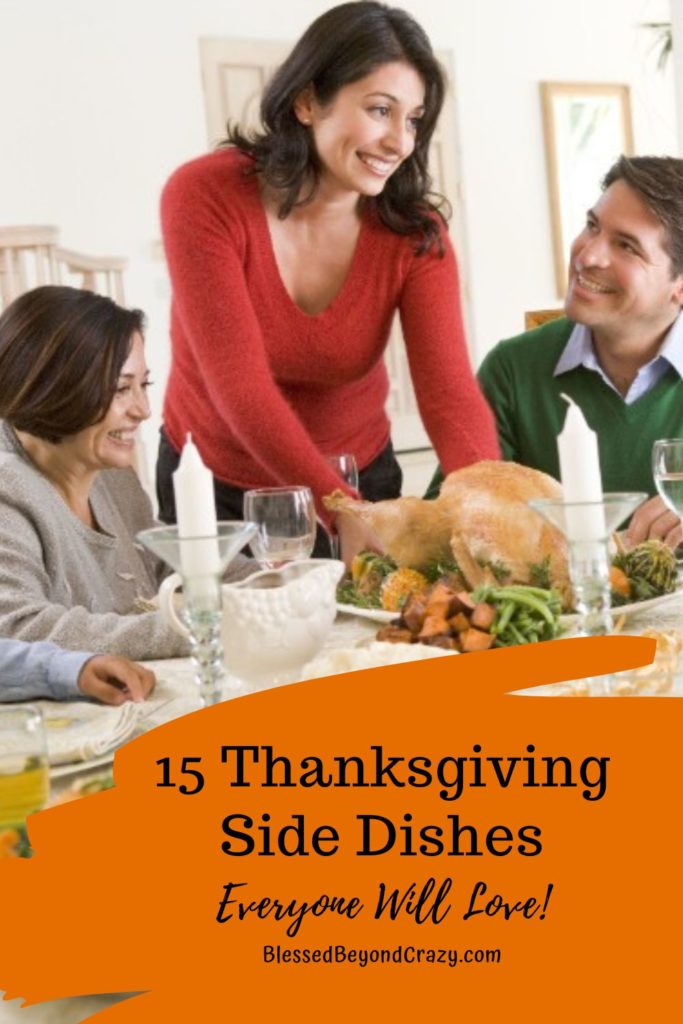 What are your favorite Thanksgiving side dishes?
Enjoy!
More great ideas: