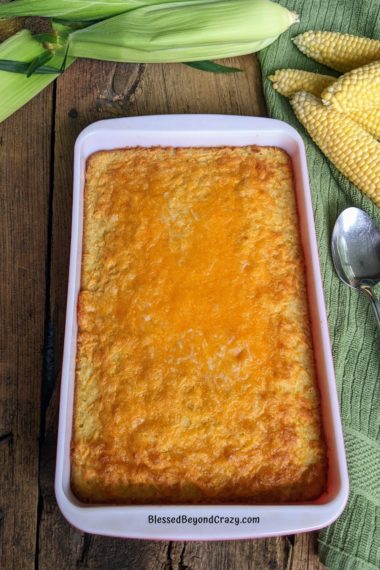 This Corn Casserole seems to be one of those recipes that's not only delicious but one that pairs well with just about any meal. It's perfect to take along to summer carry-ins and BBQs, and it's an excellent dish to serve during the holidays. It's quick, easy, and pretty darn tasty.

NOTE: All of the pictures in this post are of the gluten-free version.
To help support our blogging activities, our site contains affiliate links. If you make a purchase from a link on our site, we may receive a small percentage of that sale, at no extra cost to you. Blessed Beyond Crazy is a participant in the Amazon Services LLC Associates Program, an affiliate advertising program designed to provide a means for sites to earn advertising fees by advertising and linking to amazon.com.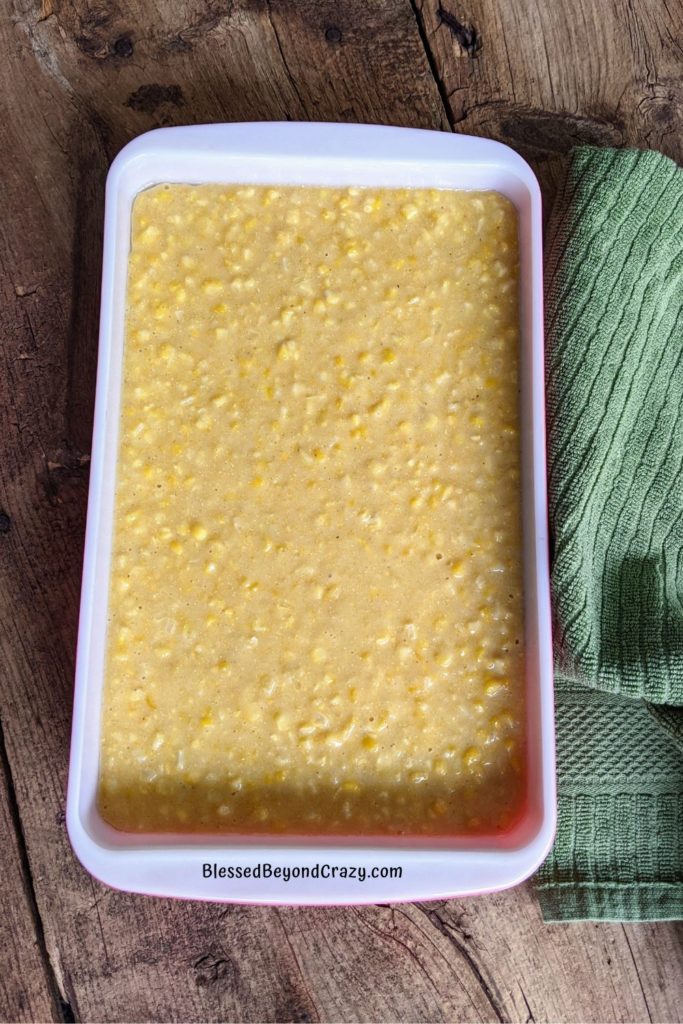 Ready to Bake!
To make this corn casserole you'll need either creamed corn or freshly cut sweet corn, sugar, oil, milk, eggs, cornbread mix, and shredded cheddar cheese. (For a gluten-free version simply use gluten-free cornbread mix.)
Mix everything together (except for the cheese) and pour it into a 9 x 13 baking dish.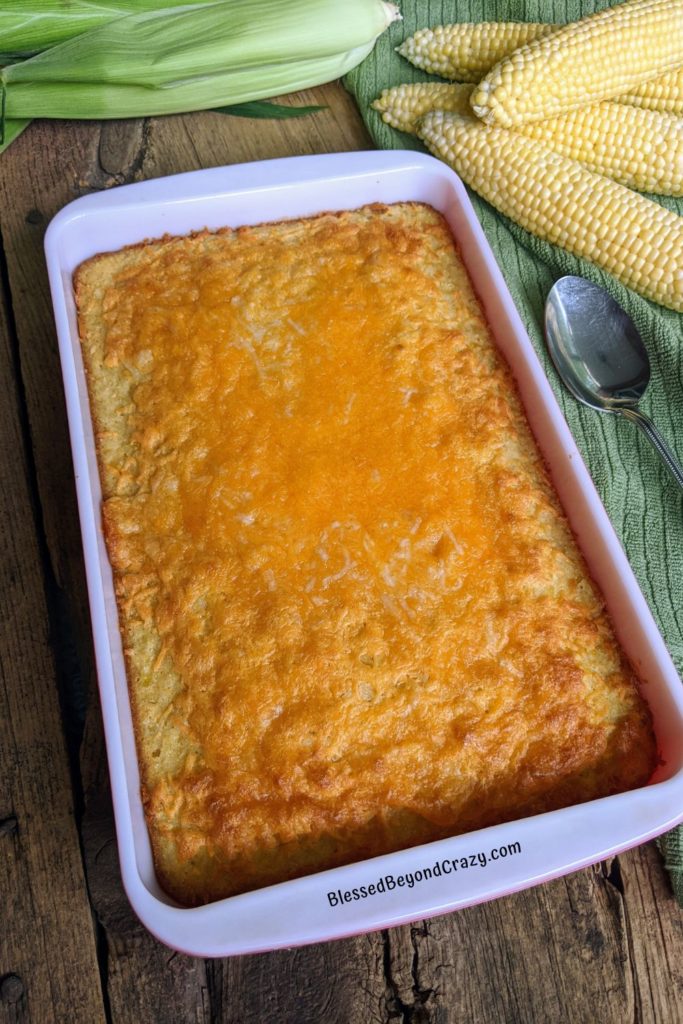 Ready to Serve!
Next, bake the corn casserole in a preheated 350 degrees F oven for 30 minutes. At this point evenly sprinkle the cheddar cheese over the top then bake for another 10 minutes or until the center is set.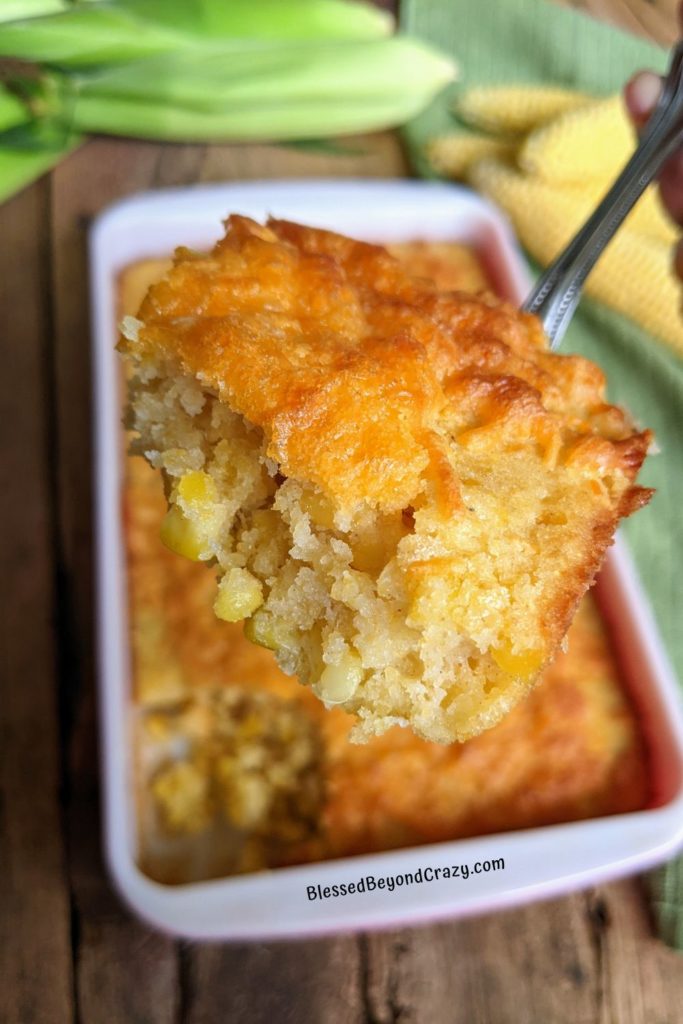 Easy to Make Gluten-Free!
I don't know who the original author of this recipe is but I've been making it for years and years and everyone seems to love it. As previously mentioned, it's good for parties, family gatherings, or just for dinner this week. It truly is a fabulous recipe and one that can easily be made gluten-free.
Other recipes you might like that highlight corn are: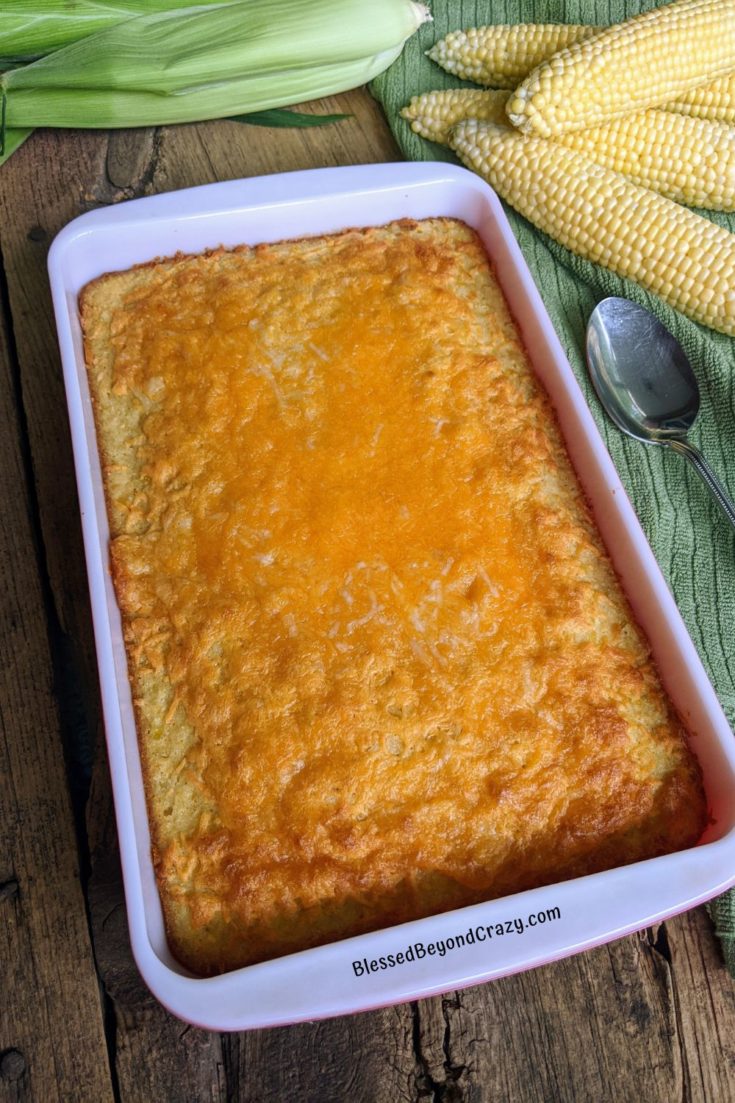 Yield:

Approx. 15 Servings
How to Make the Best Corn Casserole
An easy-to-make casserole that pairs well with nearly every main dish.
Ingredients
2 (14.75-ounces, each) can creamed corn OR 1 quart freshly cut sweet corn
1/4 cup sugar
1/2 cup canola oil
1/2 cup milk
2 eggs
1 (8.5-ounces) box cornbread mix (GF Option: use 1-1/2 cups gluten-free corn bread mix)
1 cup shredded cheddar cheese
Instructions
Combine corn, sugar, cornbread mix, oil, milk, and eggs; pour the mixture into a lightly greased 9 x 13" baking dish.
Bake in a preheated 350 degrees F. oven for 30 minutes.
Sprinkle cheese evenly over top of the casserole. and continue baking for another 10 minutes or until the center is set.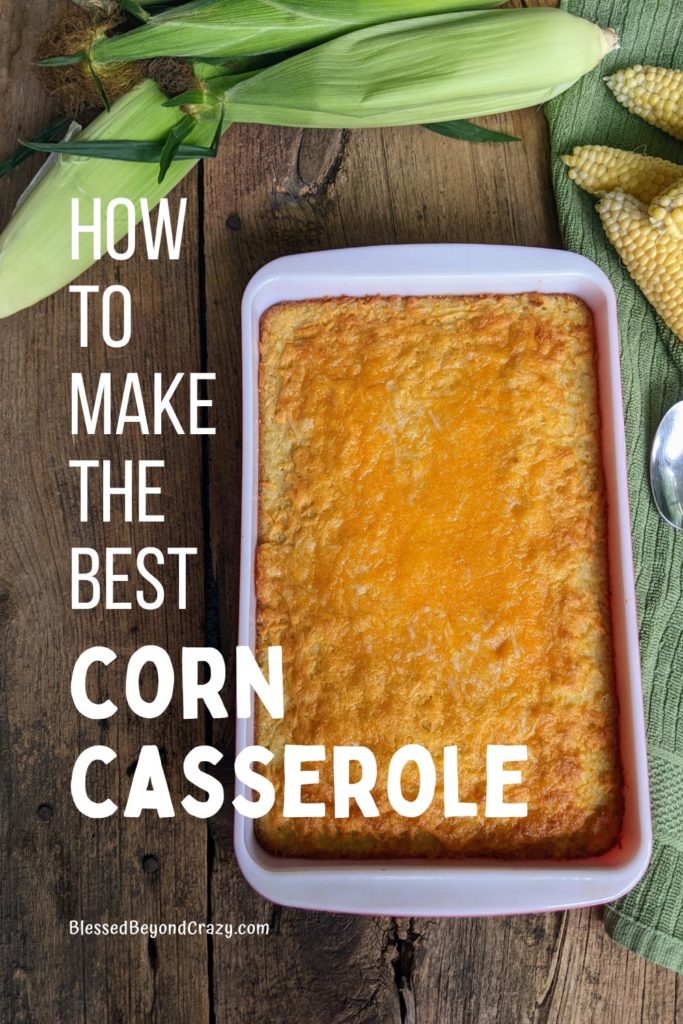 We hope you enjoy this corn casserole as much as we do!
Linda
More great recipes: