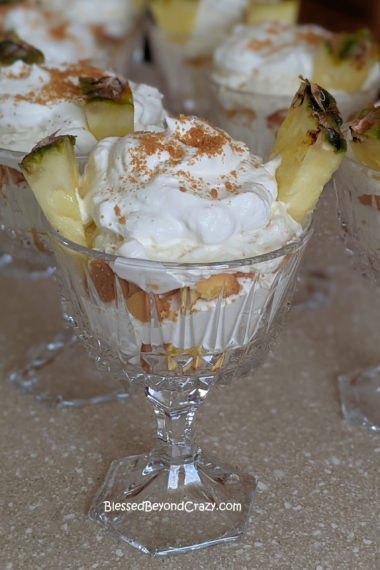 Easy Pineapple Parfaits (Gluten-Free Option) is a quick and easy dessert that's also portion-controlled. Not only is this a pretty little dessert, but it also has the perfect combination of creamy filling and tasty cookies.
NOTE: All the photos within this post are of the gluten-free version.

---
To help support our blogging activities, our site contains affiliate links. If you make a purchase from a link on our site, we may receive a small percentage of that sale, at no extra cost to you. Blessed Beyond Crazy is a participant in the Amazon Services LLC Associates Program, an affiliate advertising program designed to provide a means for sites to earn advertising fees by advertising and linking to amazon.com. As an Amazon Associate, I earn from qualifying purchases.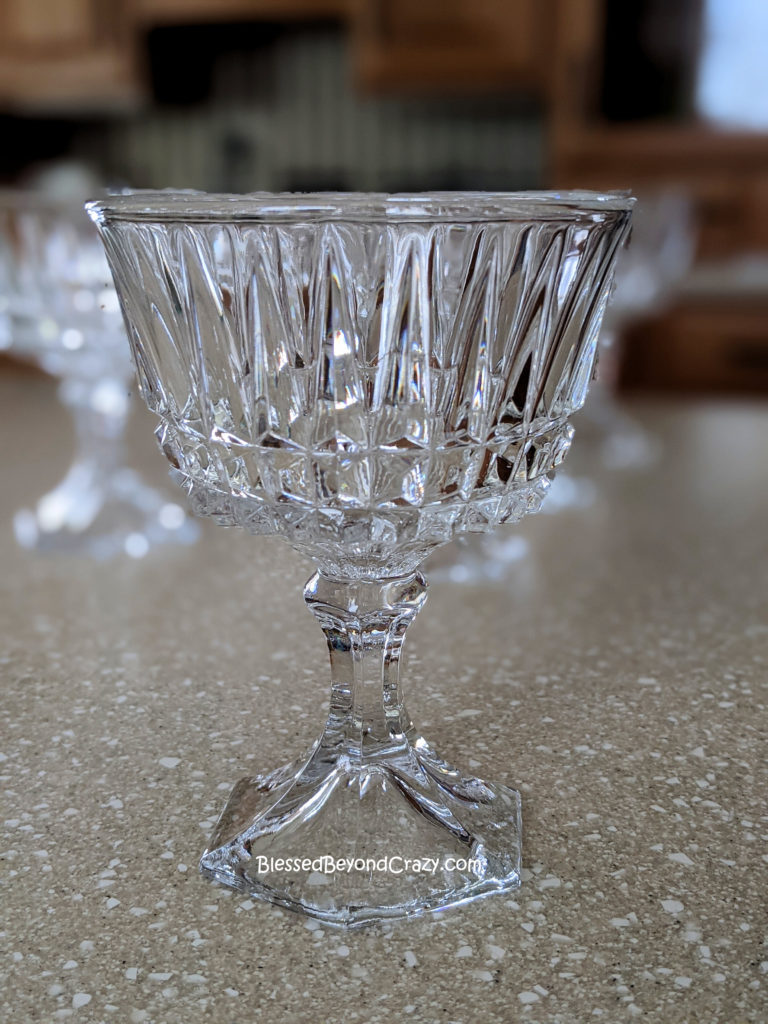 Presentation
Before we begin we should take a moment and talk about the presentation. You certainly can use your favorite parfait glasses however, using crystal parfait glasses really adds a level of elegance and an extraordinary flair.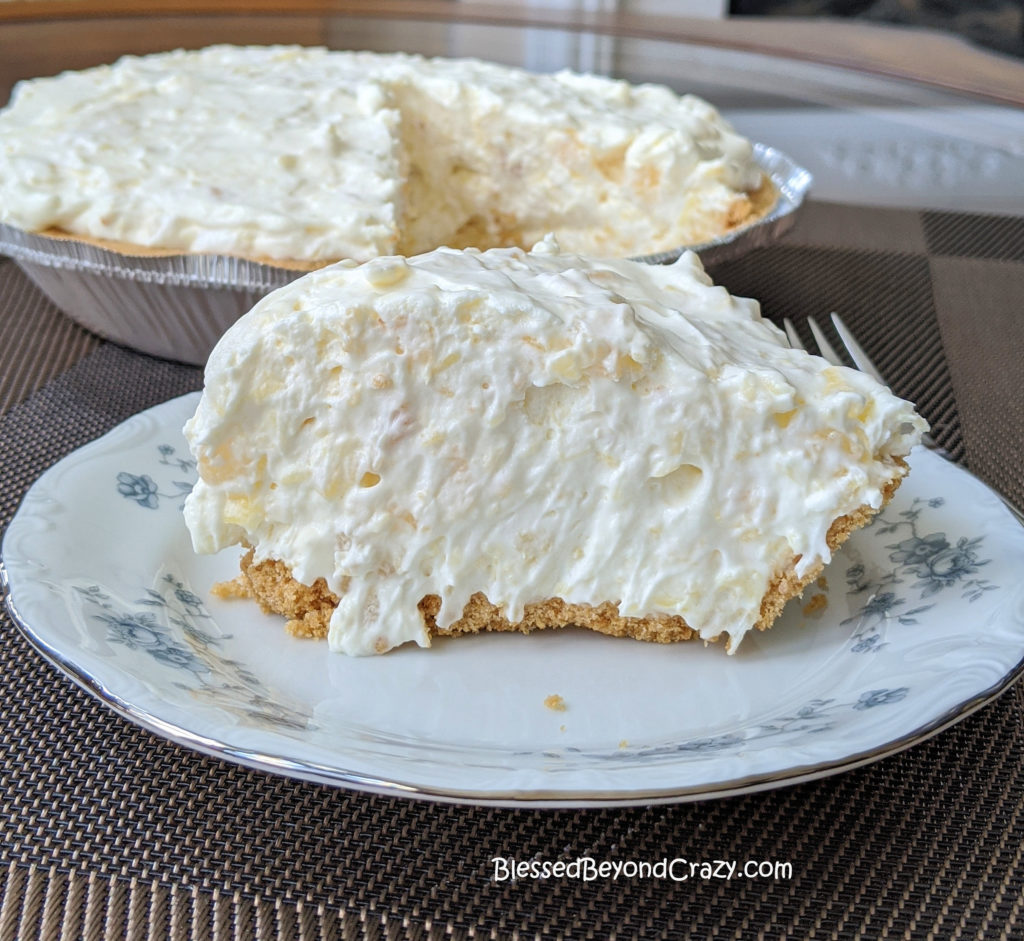 Before we begin talking about the ingredients you should know that these parfaits were inspired by our No-Bake Pineapple Cream Cheese Pie. The filling for the parfaits is the exact same filling as what's in the pie.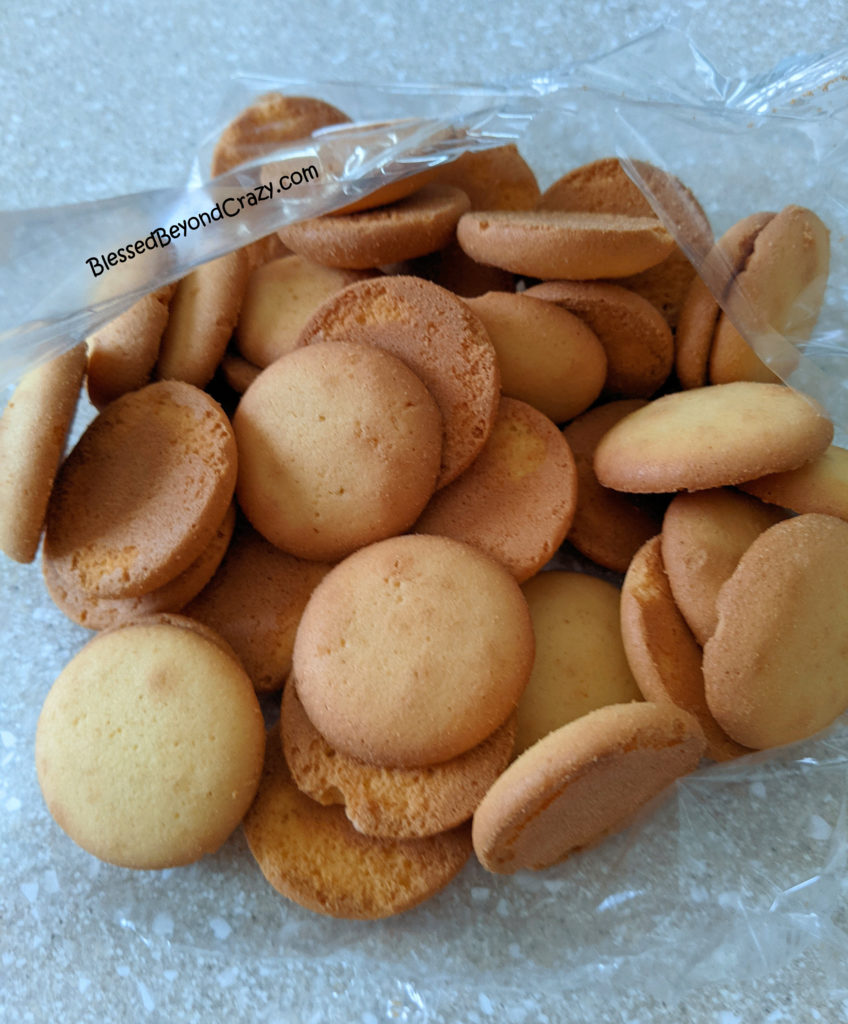 Vanilla Wafers
Another key ingredient is vanilla wafer cookies. For a gluten-free option use gluten-free vanilla wafer cookies as pictured above.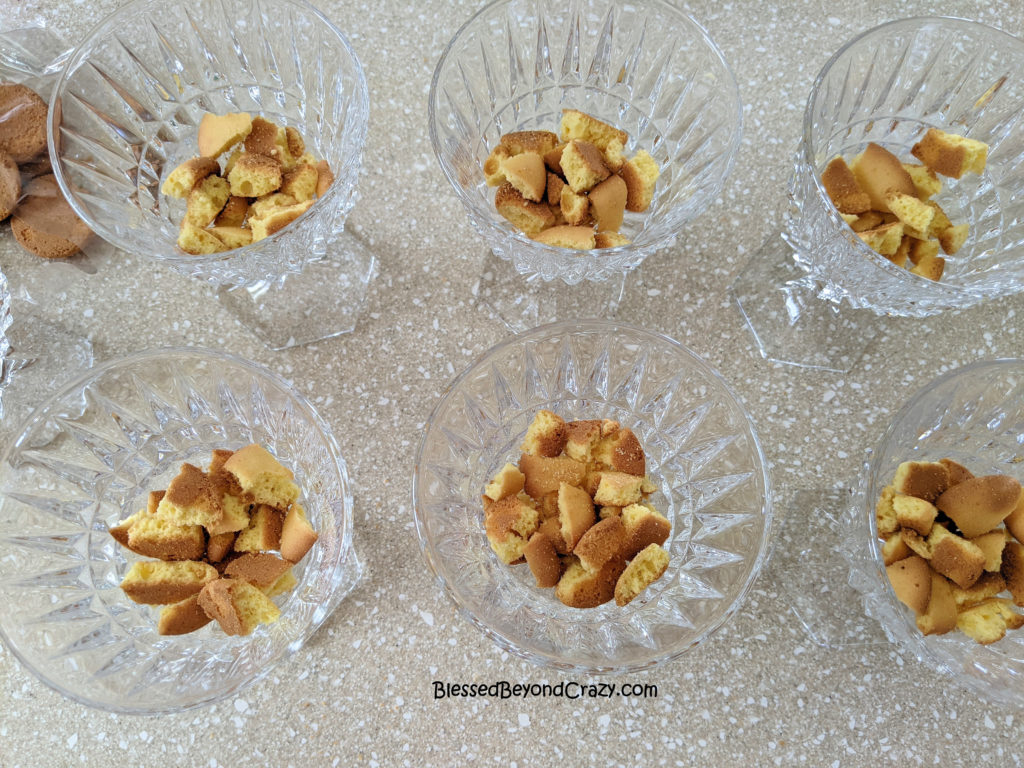 After making the pineapple cream cheese filling set it aside. Next, crumble two to three vanilla wafer cookies and place them into the bottom of your parfait glasses.
Place several big tablespoons of pineapple filling on top of the cookies.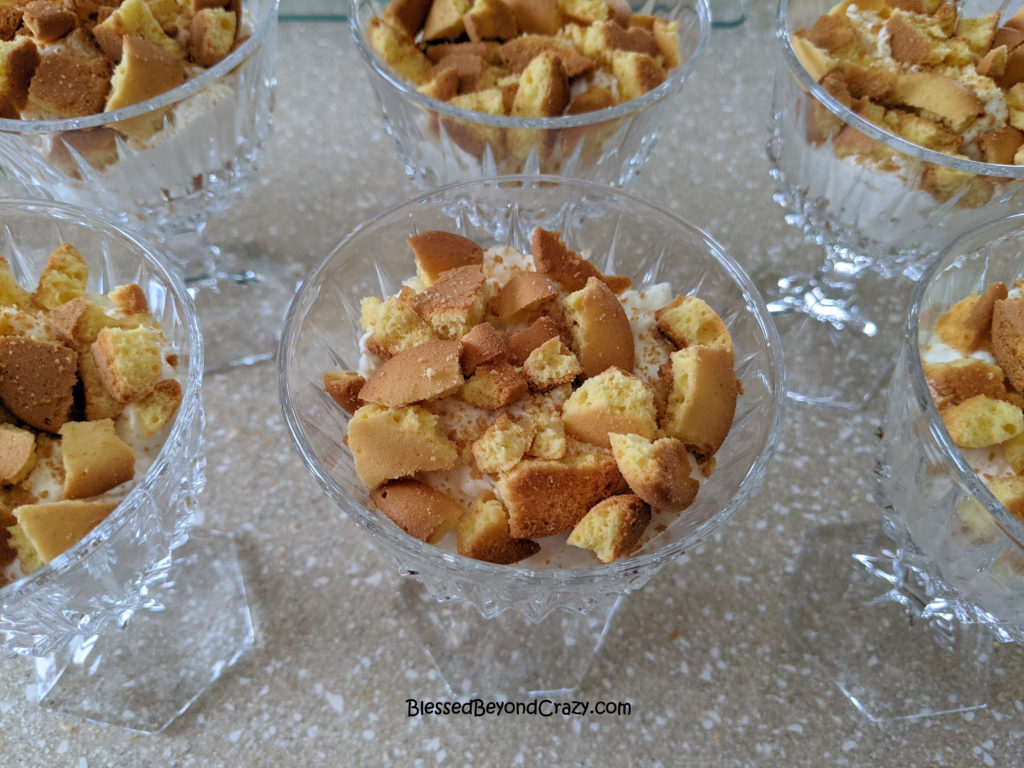 Now, add more crumbled cookies on top of the pineapple filling.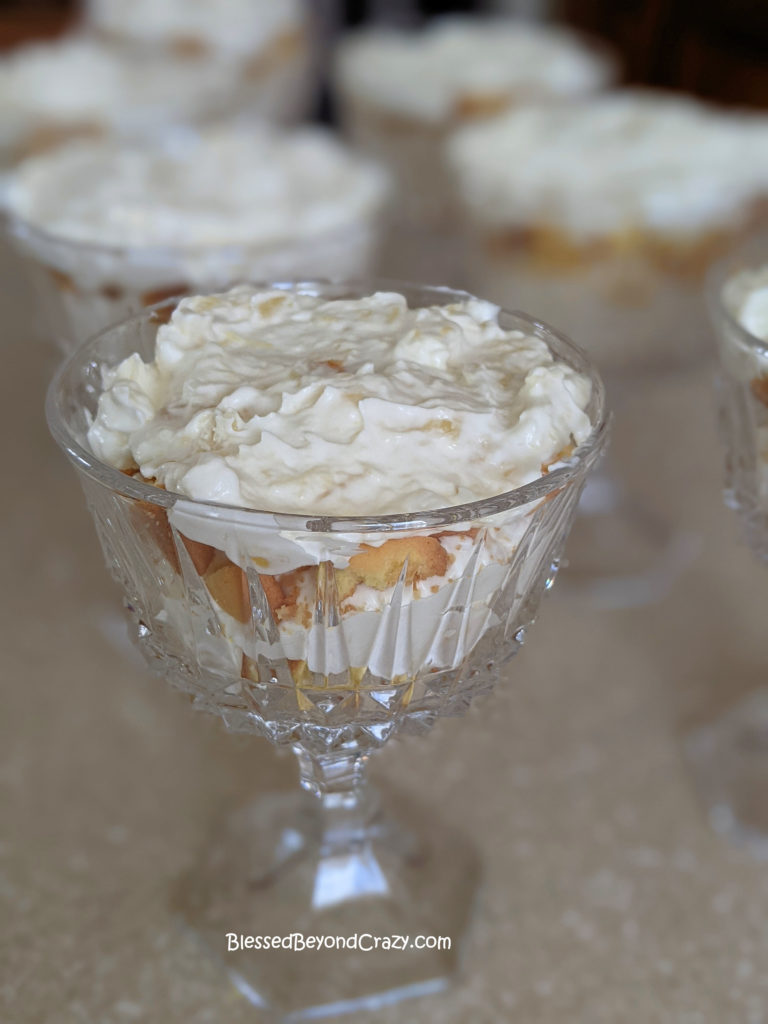 Followed by a final few spoonfuls of filling.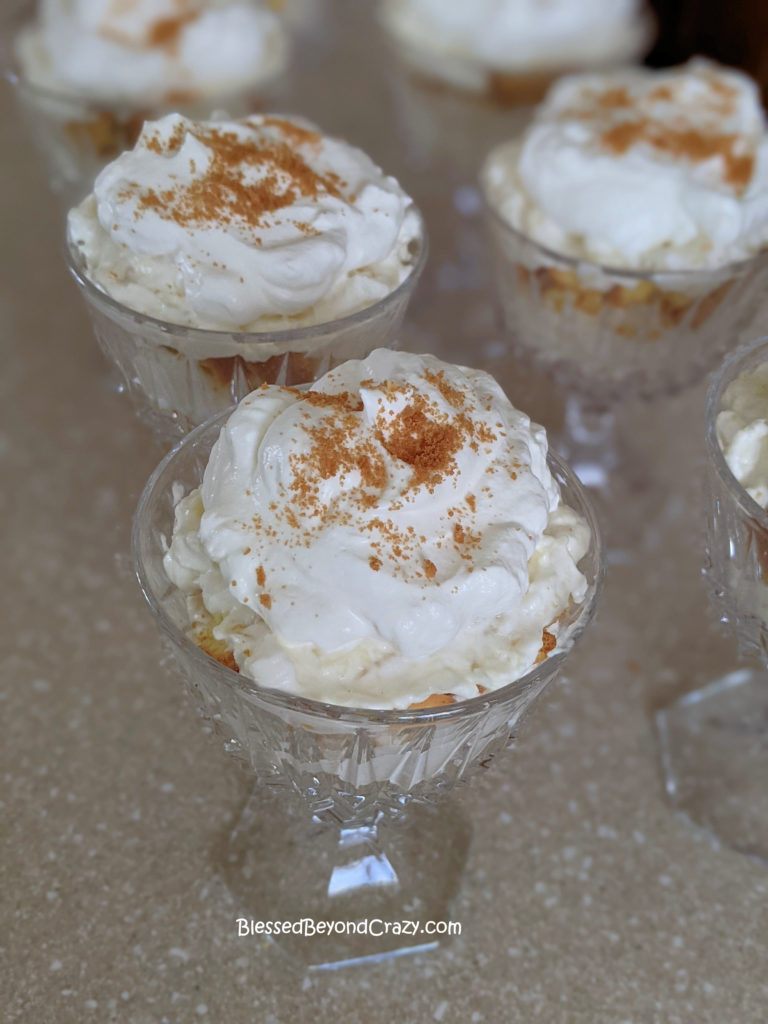 The topping consists of a dollop of whipped heavy cream and a dusting of vanilla wafer cookie crumbs.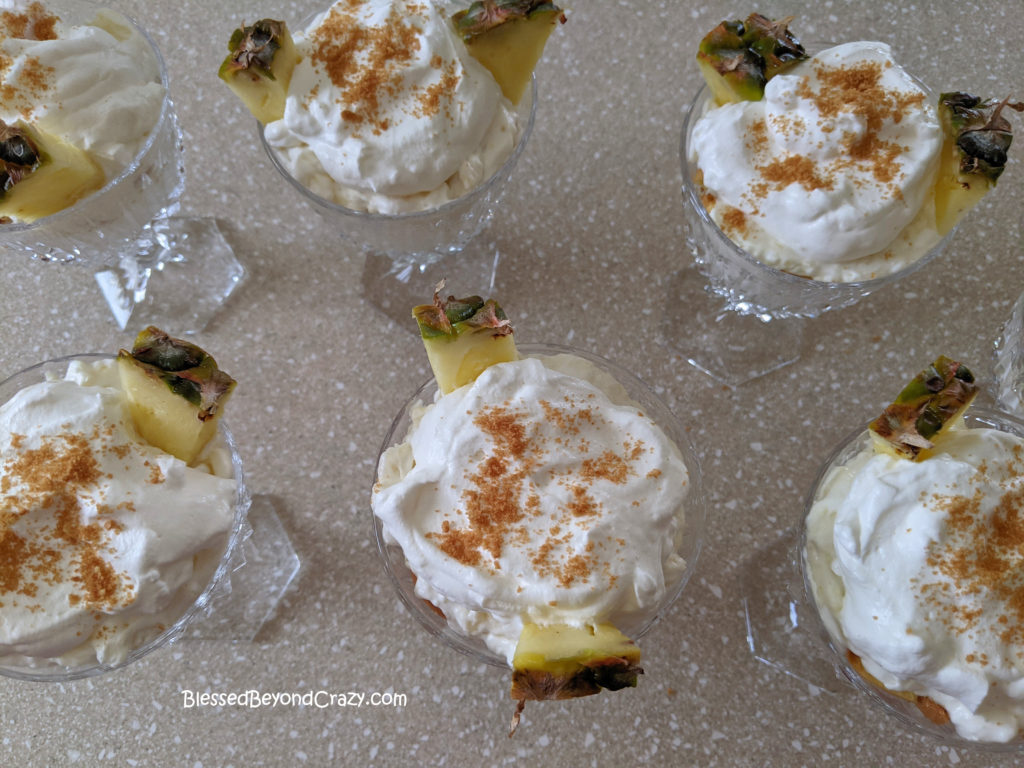 Garnish each parfait with fresh pineapple wedges and refrigerate until ready to serve. (They keep well up to 2 days in the refrigerator.)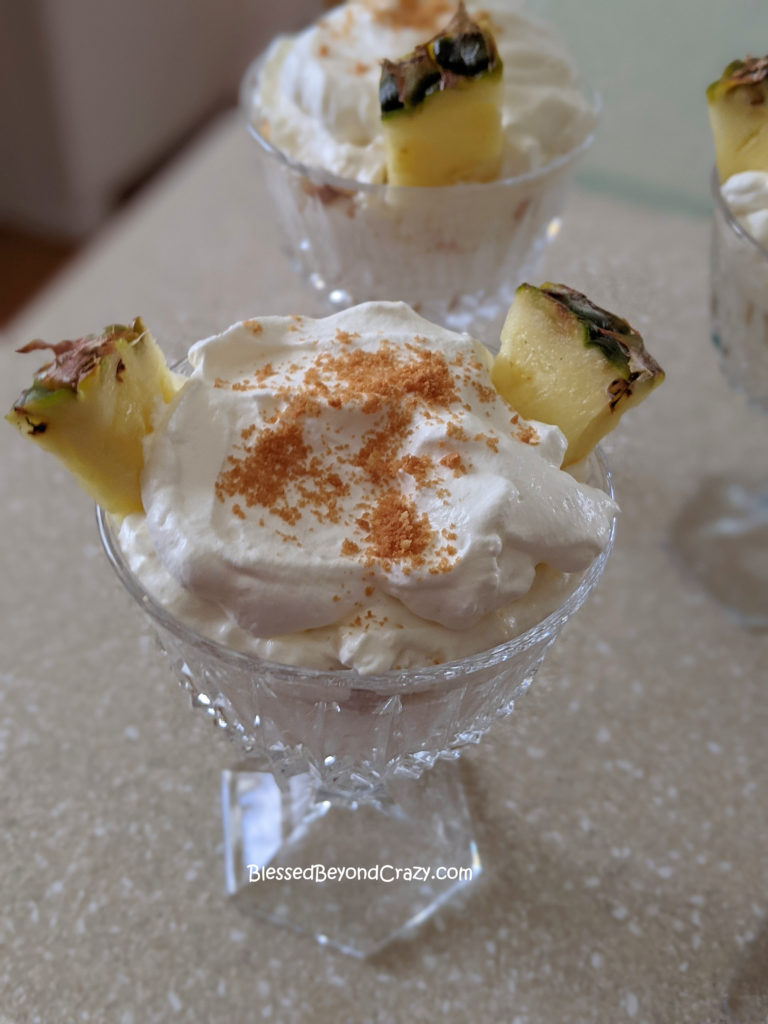 Don't you just want to grab a spoon and dig into one of these Easy Pineapple Parfaits?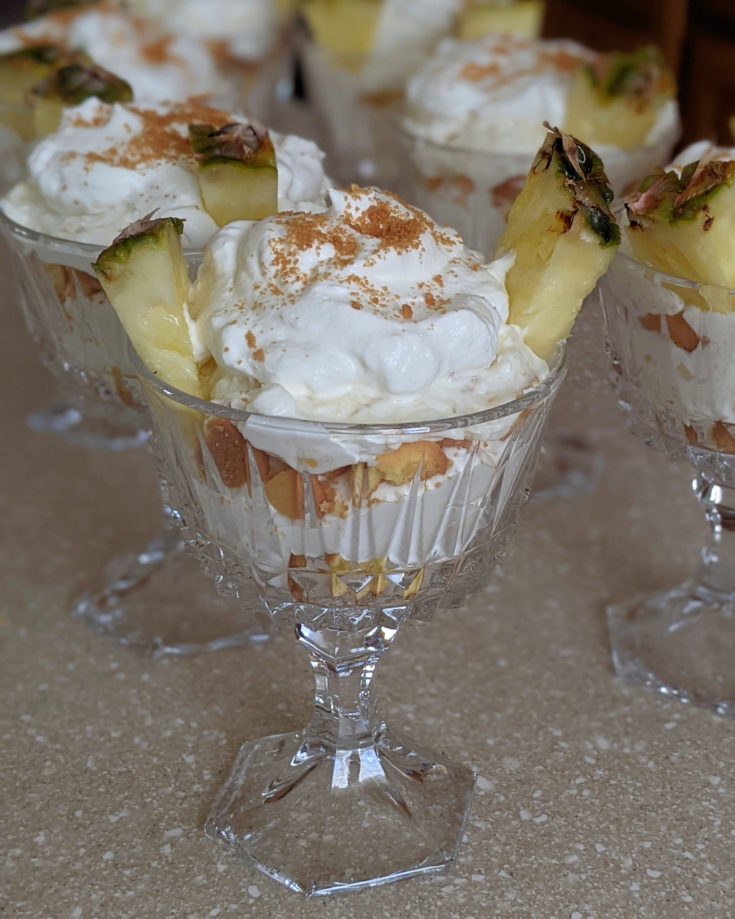 Yield: 6 Parfaits
Easy Pineapple Parfaits (Gluten-Free Option)
Prep Time: 30 minutes

Total Time: 30 minutes

A delicious little sweet treat that's perfect for entertaining.
Ingredients
8 ounces cream cheese, softened
4 Tablespoons granulated sugar
2 cups heavy cream, whipped - makes approx. 4 cups after it's whipped (reserve 2 cups for garnish)
1 can (16 ounces) unsweetened crushed pineapple, well-drained
1 box (12-ounce) vanilla wafer cookies (GF Option: use a gluten-free brand)
Optional: fresh pineapple wedges for garnish
Instructions
In a medium-size bowl, beat cream cheese and sugar until smooth. Fold in whipped cream (except for the 2 cups reserved for the garnish) and pineapple.
Crumble 2 to 3 vanilla wafer cookies into the bottom of 6 parfait glasses. Spoon 2 - 3 tablespoons of filling over the cookie crumbles. Add another layer of cookie crumbles and filling.
Garnish with a dollop of whipped cream and fresh pineapple.
Refrigerate until ready to serve.
Notes
Keeps well up to two days.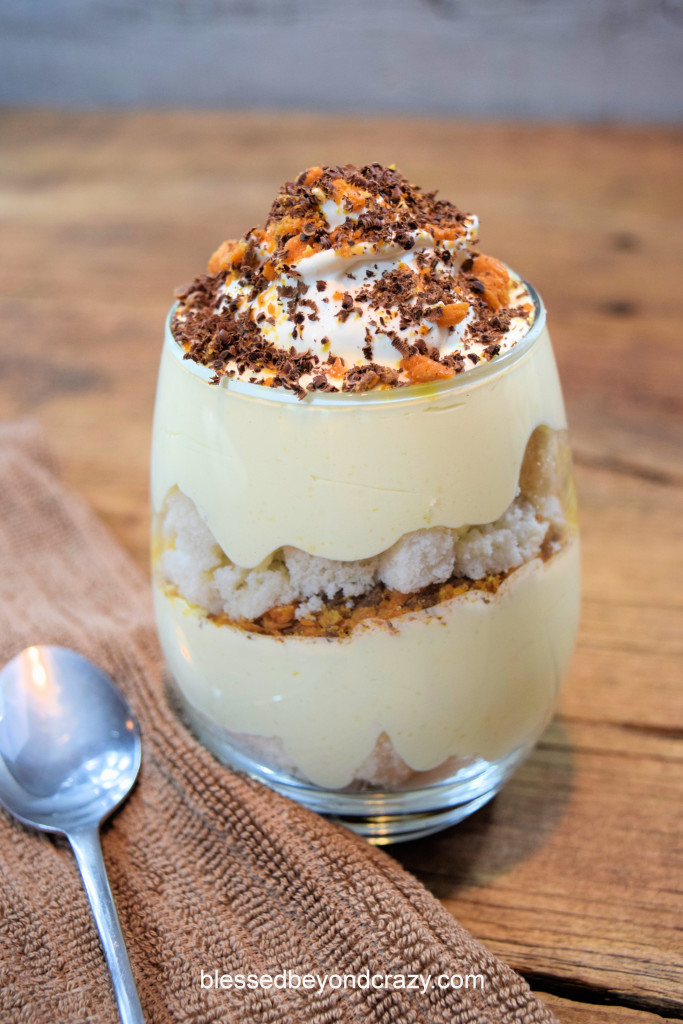 We really do love parfaits here at Blessed Beyond Crazy!
A few of our favorites are: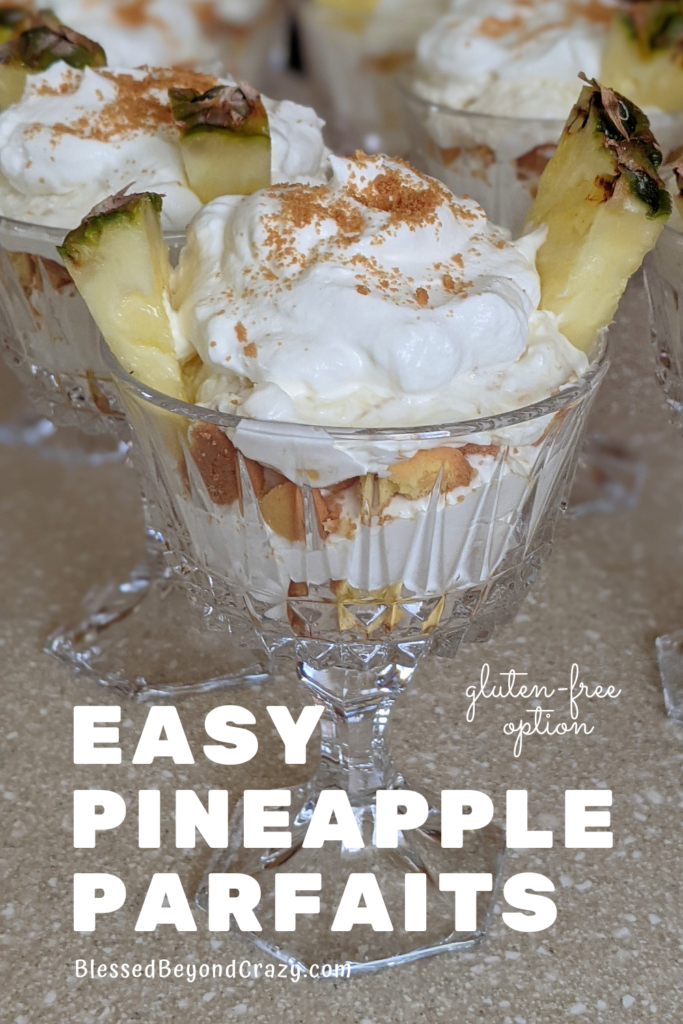 What's your favorite parfait?
Enjoy!
Linda
More great ideas: