Are you a fan of cheesecake and all things orange? If so, you are going to absolutely fall in love with these easy, no-bake Mandarin Orange Parfaits!!!!

To help support our blogging activities, our site contains affiliate links. If you make a purchase from a link on our site, we may receive a small percentage of that sale, at no extra cost to you. Blessed Beyond Crazy is a participant in the Amazon Services LLC Associates Program, an affiliate advertising program designed to provide a means for sites to earn advertising fees by advertising and linking to amazon.com.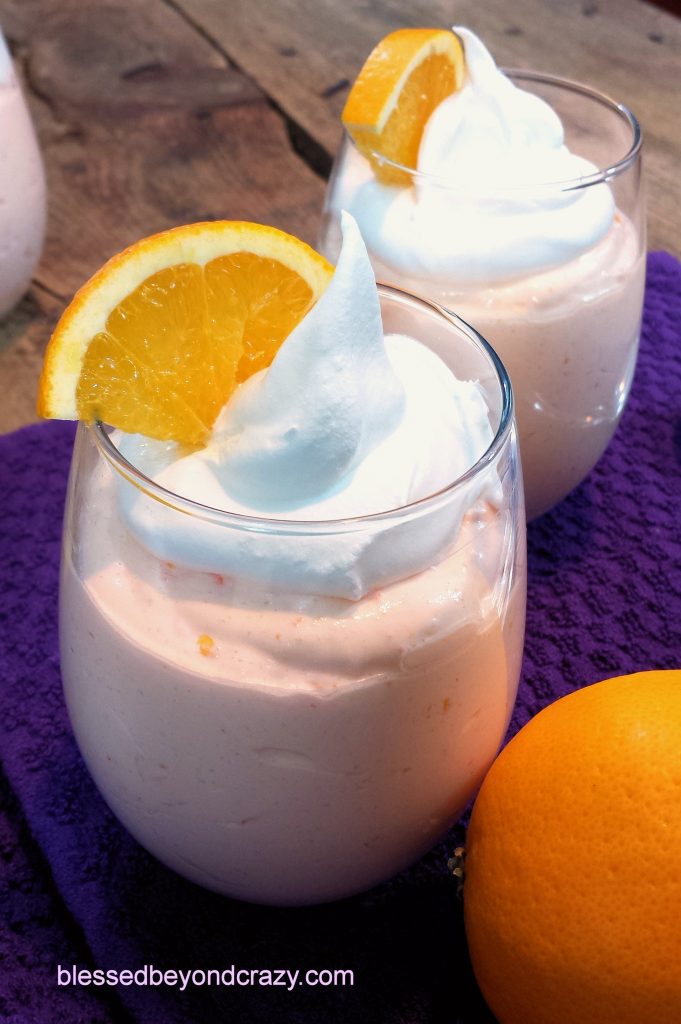 Personally, I think parfaits are a fabulous dessert option and these yummy Mandarin Orange Parfaits are high-up on my list of favorites! Needless to say, they are cool, refreshing, and glorious on a hot summer day. Furthermore, you can easily make them gluten-free.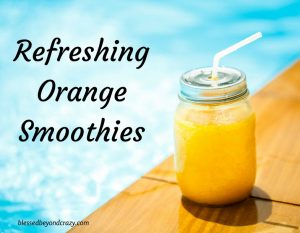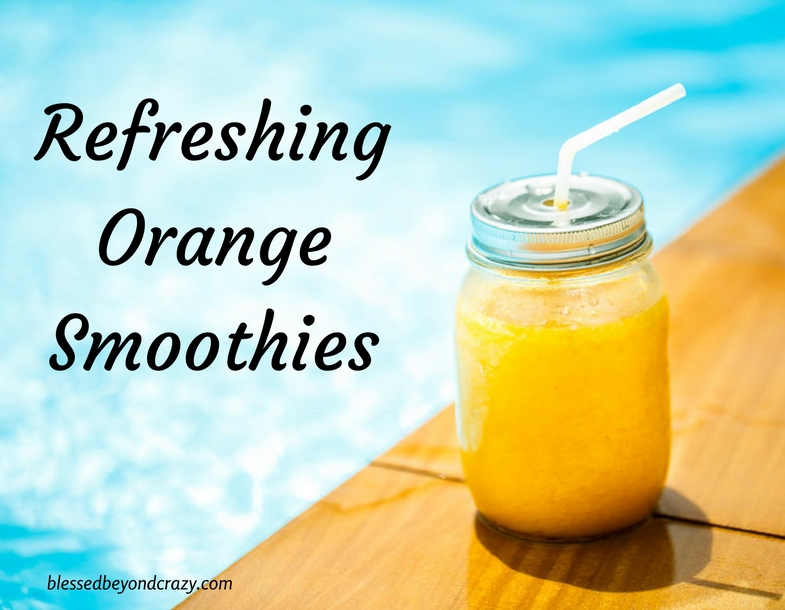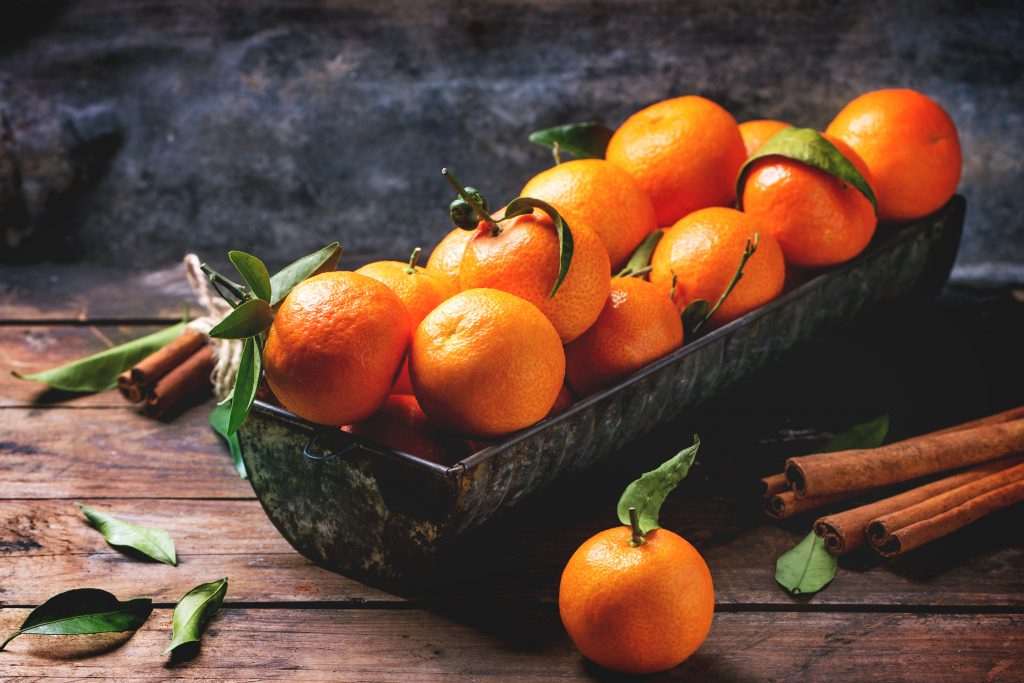 Did you know that mandarin oranges, tangerines, and clementines are all different varieties that reside under the mandarin category?
Here's the difference:
Mandarin oranges are flatter on each end and have looser skin which makes them easier to peel. They also have a mild flavor.
Tangerines are slightly tart and light orange in color.
Clementines are seedless, have a deep orange color and smooth peel, and are the smallest member of the mandarin family.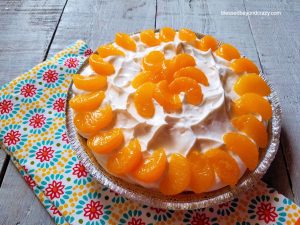 Citrus naturally provides a boost of vitamins and minerals and is low in calories and fat. Hence, it really doesn't matter which one you select because they are all delicious and beneficial to our overall health.
Did you know that not all parfaits are considered dessert? For example, 7 Healthy Overnight Breakfast Parfaits are a delicious and healthy way to start any morning. Seems like these tasty parfaits provide a great breakfast option for those busy mornings.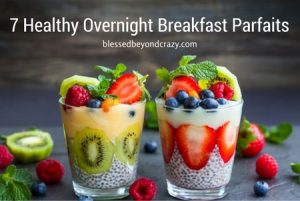 Mandarin Orange Parfaits
---
Linda Wiseman
Yields 3 (8 ounce) Parfaits
If you love the flavor of mandarin oranges, you'll love these delicious no-bake parfaits!
2 hr, 15 Prep Time
2 hr, 15 Total Time
Ingredients
1 package (8-ounces) fat free cream cheese, softened
1 package (4-ounces) sugar free orange gelatin (GF option: use gluten-free gelatin)
3 drops orange extract (optional) (GF Option: use gluten-free extract)
15-ounce can mandarin oranges, drained well
1 carton (8-ounces) fat free whipped topping (GF Option: use gluten-free whipped topping or whipped heavy or coconut cream)
Garnish - additional whipped topping and orange slices
Instructions
Cream together cream cheese, gelatin and extract until thoroughly combined.
Stir in mandarin oranges until oranges are broken into tiny segments. Fold in whipped topping.
Spoon mixture into parfait glasses. Refrigerate for at least 2 hours, or until set.
Before serving, garnish with dollop of whipped topping and orange slice.
Notes
Add additional whipped topping to make parfaits lighter and less dense.
7.8.1.2
251
https://blessedbeyondcrazy.com/mandarin-orange-parfaits/
www.blessedbeyondcrazy.com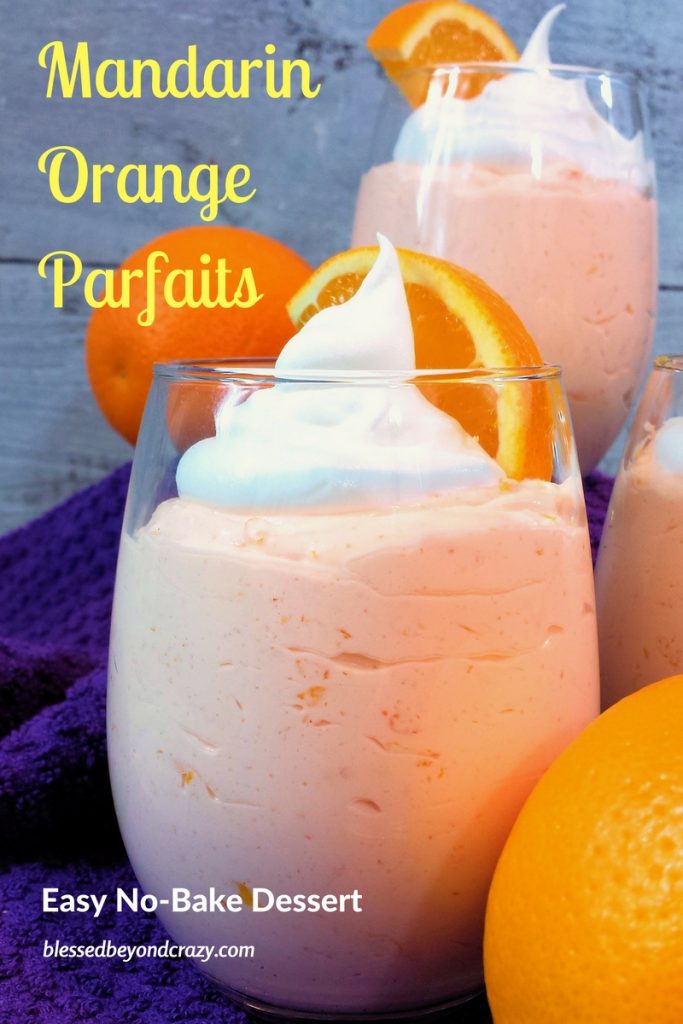 Feel free to use regular gelatin, cream cheese, and whipped topping when making Mandarin Orange Parfaits. In addition, feel free to use whipped coconut cream or heavy cream in place of whipped topping.
Enjoy!
Linda
More great ideas: