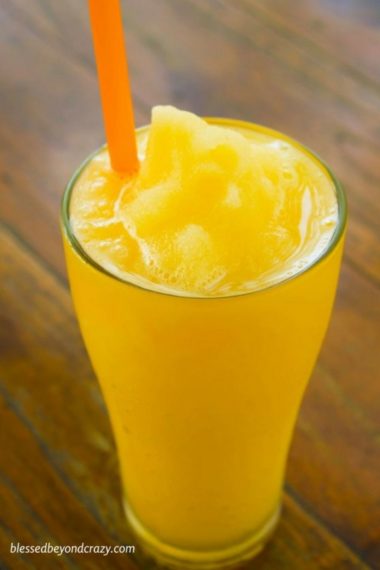 Personally, I call Refreshing Orange Smoothies cheery glasses of liquid sunshine. It seems that this amazing beverage can put a smile on anyone's face. Why? Keep reading!
First of all, let's talk about the color orange. Did you know that this vibrant color is associated with feelings of happiness, excitement, warmth, health, and prosperity? No wonder people of all ages love sipping on these colorful orange drinks! 

To help support our blogging activities, our site contains affiliate links. If you make a purchase from a link on our site, we may receive a small percentage of that sale, at no extra cost to you. Blessed Beyond Crazy is a participant in the Amazon Services LLC Associates Program, an affiliate advertising program designed to provide a means for sites to earn advertising fees by advertising and linking to amazon.com. As an Amazon Associate, I earn from qualifying purchases.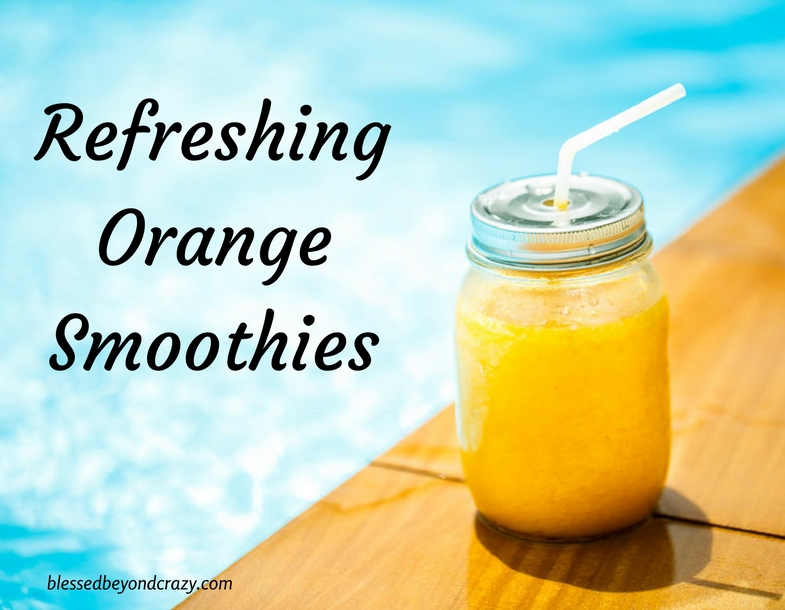 Delicious. Delightful. Refreshing. Naturally gluten-free. Easy-to-make dairy-free. You can also make an alcoholic version.
Healthy Oranges
As you know, oranges are extremely juicy and naturally sweet. They are also an excellent source of vitamins C and A, as well as B vitamins. In addition, they contain calcium, copper, potassium, pantothenic acid, folate, and fiber.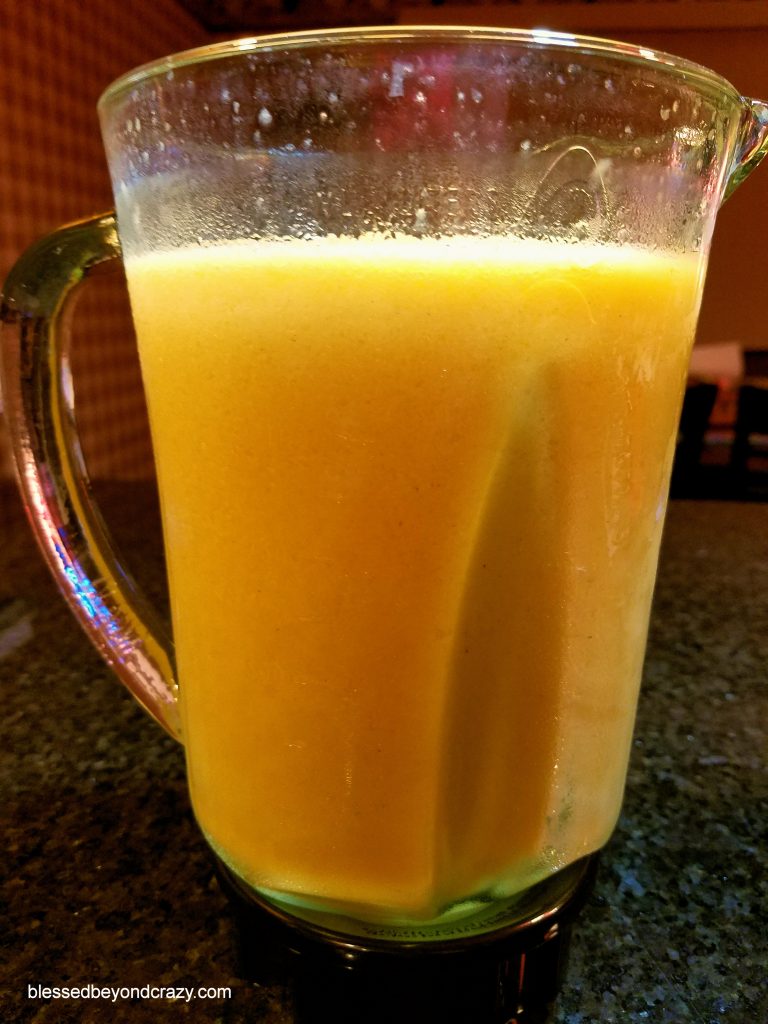 Ready in Minutes!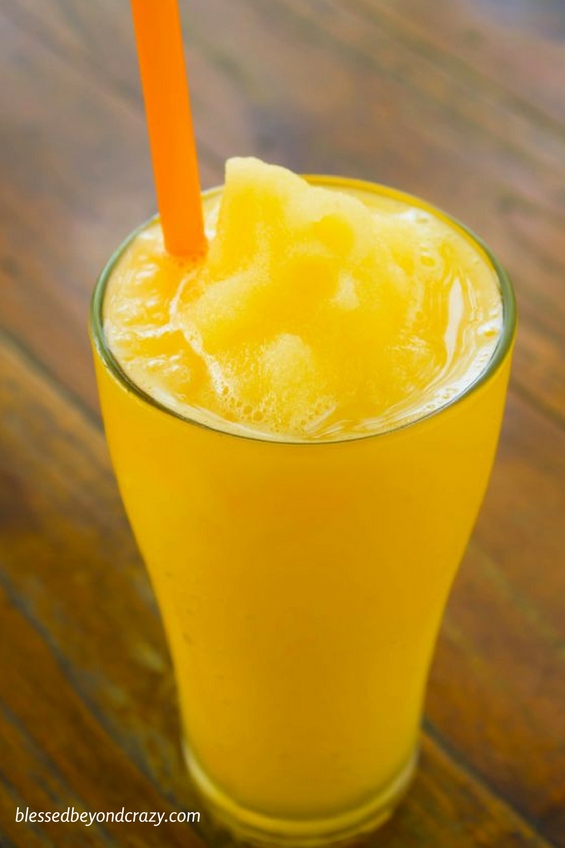 Because these smoothies require just a handful of ingredients, they are ready in a matter of minutes. The combination of oranges and other ingredients certainly provides a winning combination.



Naturally, GF & Easy to make DF!
Orange Smoothies are naturally gluten-free and can easily be created dairy-free. In my opinion, sipping on this smoothie is way better than sipping on a sickeningly sweet, preservative-laden soft drink. It's also a fabulously drink for children and a delicious way for them to get vitamins and minerals.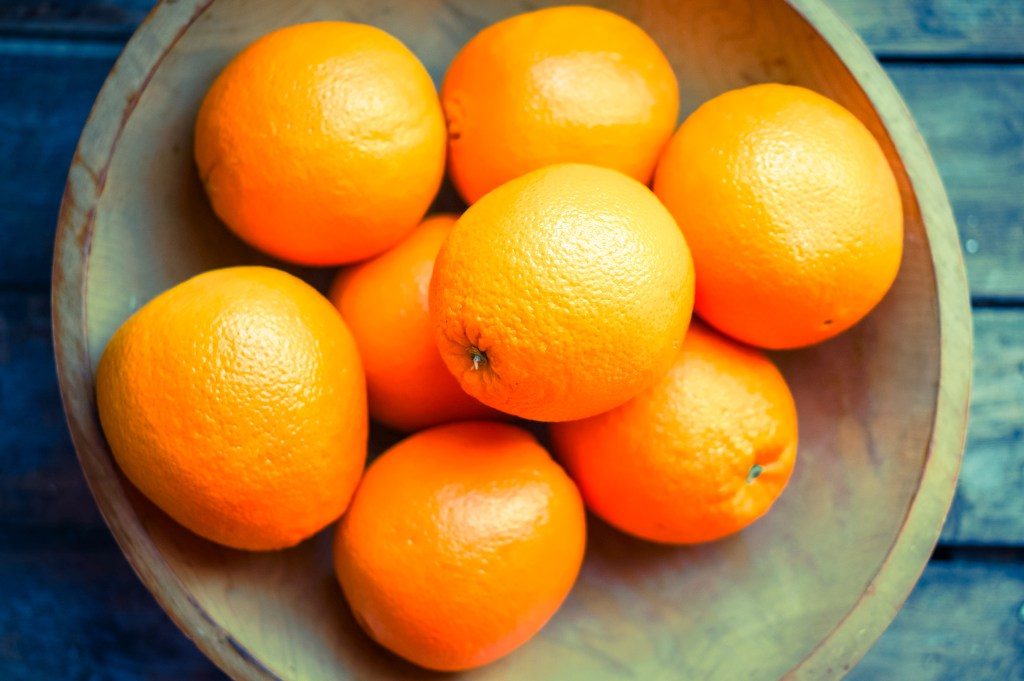 Spiked Version!
Interested in making Orange Smoothies an adult beverage? Try adding Bacardi White Rum or Spiced Jeremiah Weed! (May not be suitable for gluten-free diets. Please check with the manufacturer before using.)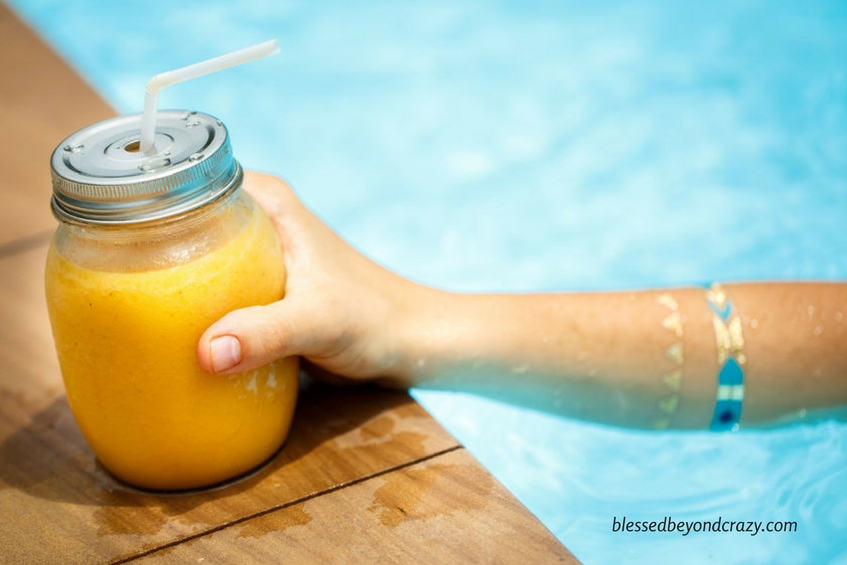 Summertime is always a good time for lounging at the pool with friends and a cold glass of fruity lemonade, peach tea, blackberry mojito, or a refreshing Orange Smoothie.
Refreshing Orange Apricot Smoothies
---
Linda Wiseman
Yields 6 cups
A delicious and naturally gluten-free, refreshing smoothie that is ready in minutes.
10 minPrep Time
10 minTotal Time
Ingredients
1 can (6 ounces) frozen 100% orange or orange-tangerine concentrate
1 cup pineapple juice (apple, pear, papaya, mango or apricot nectar also work well)
1 cup milk OR Dairy-Free Option - such as almond, cashew, coconut, rice, or soy milk
1/3 cup sugar, or sweetener of choice
1/2 teaspoon vanilla extract (GF option: use a gluten-free brand of vanilla)
1/8 teaspoon ground nutmeg
1/4 teaspoon ground cinnamon
4 cups ice cubes
Optional: 1 - 2 ounces Baccardi White Rum OR Spiced Jeremiah Weed, or to taste (May not be suitable for gluten-free diets. Please check with the manufacturer before using.)
Instructions
In a blender, combine all of the ingredients (except ice). Cover and blend until smooth.
Add ice cubes and mix until slushy. Pour into chilled glasses. Serve immediately.
7.8.1.2
237
https://blessedbeyondcrazy.com/refreshing-orange-smoothies/
www.blessedbeyondcrazy.com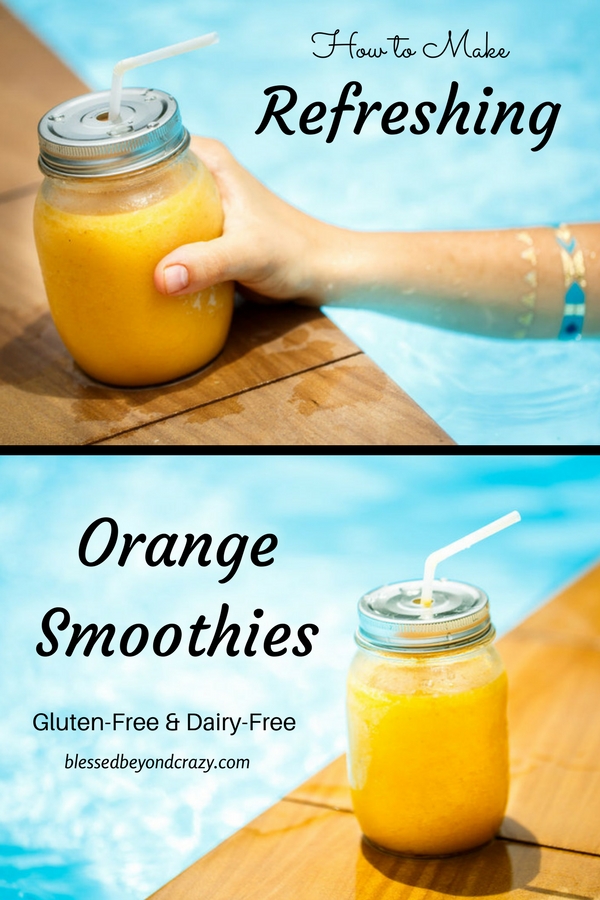 Here's a toast to sunshine, happy days, and YOU!
Enjoy!
Linda
More great ideas: