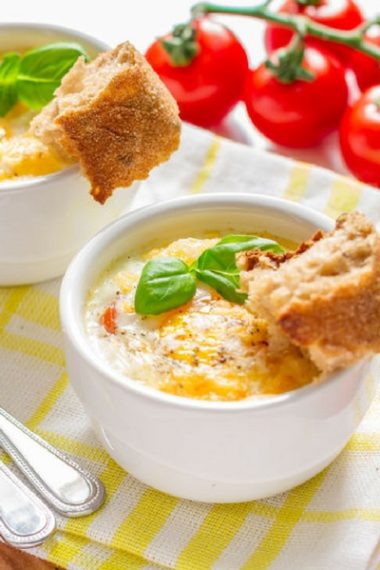 Although the French dessert, creme brulee is most often associated with the use of individual ramekins, these small serving dishes can be used for so much more. In today's post, let's look at how to use ramekins for more than just dessert.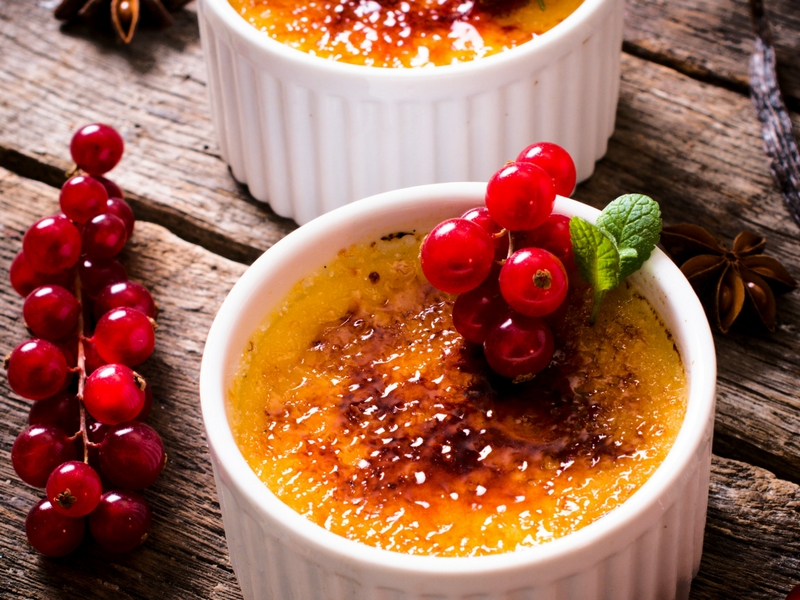 To help support our blogging activities, our site contains affiliate links. If you make a purchase from a link on our site, we may receive a small percentage of that sale, at no extra cost to you. Blessed Beyond Crazy is a participant in the Amazon Services LLC Associates Program, an affiliate advertising program designed to provide a means for sites to earn advertising fees by advertising and linking to amazon.com.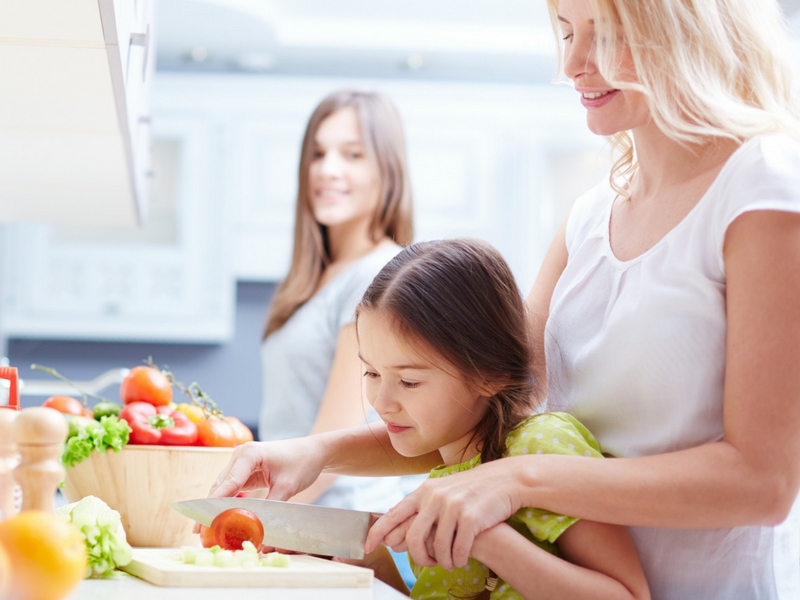 First of all, anyone who knows me knows that I love to be in my kitchen creating all sorts of tasty dishes. I'm pretty sure that any cooking talent I may have stemmed from my mother. It's only natural that mom instilled a love for cooking in me since she was a high school home economics teacher for nearly 23 years.
Rather than simply telling me how to do something, mom would teach me how to do it. I have fond memories of working in the kitchen right alongside mom. Furthermore, Anna and I have shared many of her delicious recipes on this blog.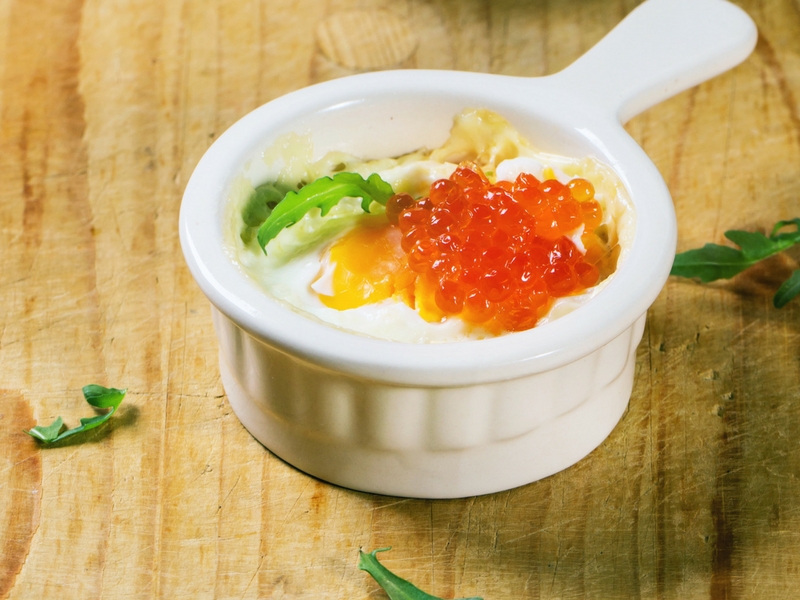 So what exactly is a ramekin?
A ramekin is a small glazed ceramic, porcelain, or glass bowl specifically designed to withstand high temperatures. They are commonly used for preparing and serving individual portions and come in a variety of sizes, ranging anywhere from 3-ounces all the way up to 12-ounces.
Classic ramekins are circular and white with a fluted exterior and a thin interior lip. Vintage and novelty shapes (such as heart-shaped ramekins) are fun to use when entertaining or for the holidays.
At this point, you might be asking yourself, "So, how can we use ramekins for more than just dessert? Let's take a look.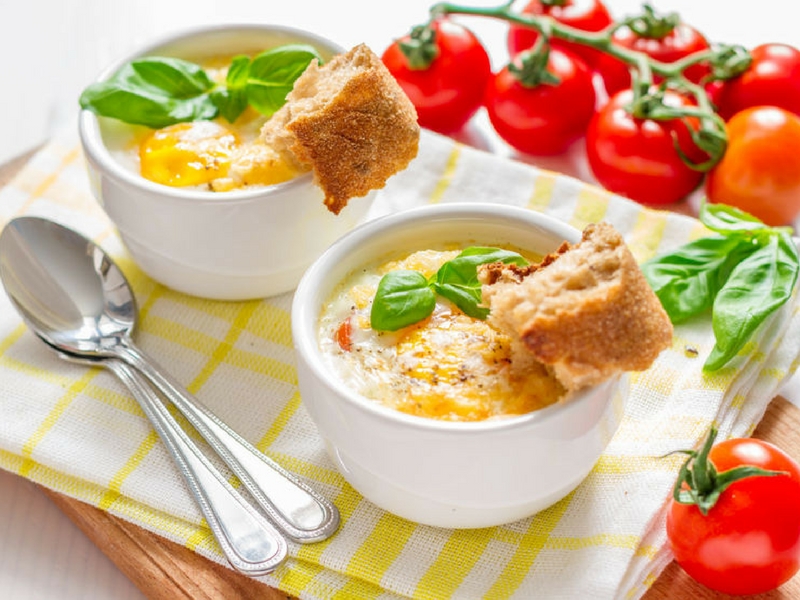 Breakfast is a great time to use individual portion sizes ramekins for things such as omelets, quiche, baked oatmeal, scrambled eggs, and much more.
Check out the following yummy breakfast recipes:
Chicken and Egg Ramekins by Simply Stacie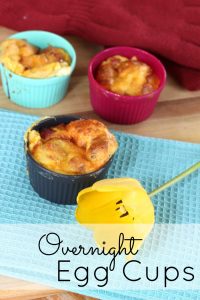 Overnight Egg Cups by Mom vs The Boys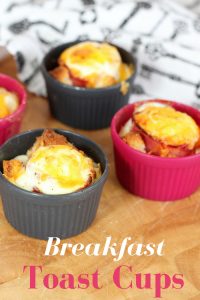 Breakfast Toast Cups by Mom vs The Boys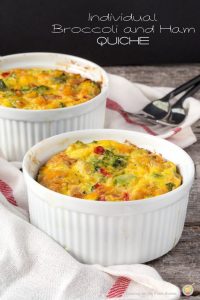 Broccoli and Ham Quiche by Cooking on the Front Burner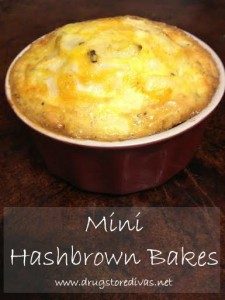 Mini Hashbrown Bakes by Drugstore Divas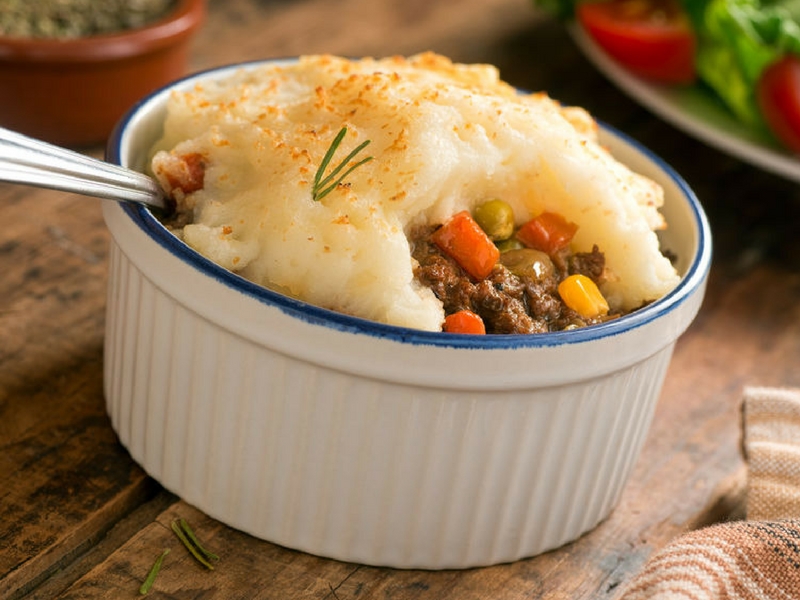 Entrees & Sides
8-ounce to 12-ounce ramekins work the best for entrees or savory dishes such as Shepherd's Pie or chicken pot pie, French onion soup, ham and cheese souffle, lasagna, and much more.
Check out the following delicious recipes: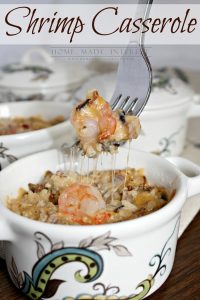 Cheesy Shrimp Casserole by Home Made Interest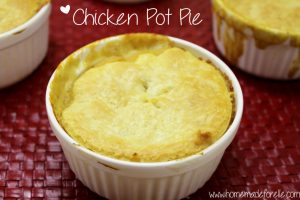 Homemade Chicken Pot Pie by Homemade for Elle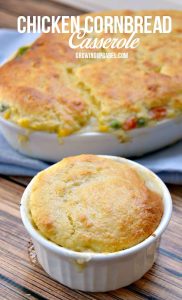 Chicken Cornbread Casserole by Growing Up Gabel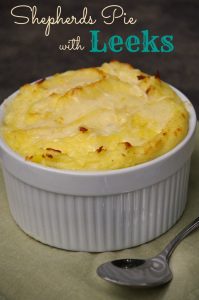 Easy Shepherd's Pie with Leeks by Turning the Clock Back
2-ounce ramekins are perfect for serving condiments like guacamole, salsa, ketchup, mustard, BBQ and teriyaki sauces, and compound butter. They are also an excellent dish for holding nut butter, honey, herbs, spices, salt, pepper, and cake sprinkles.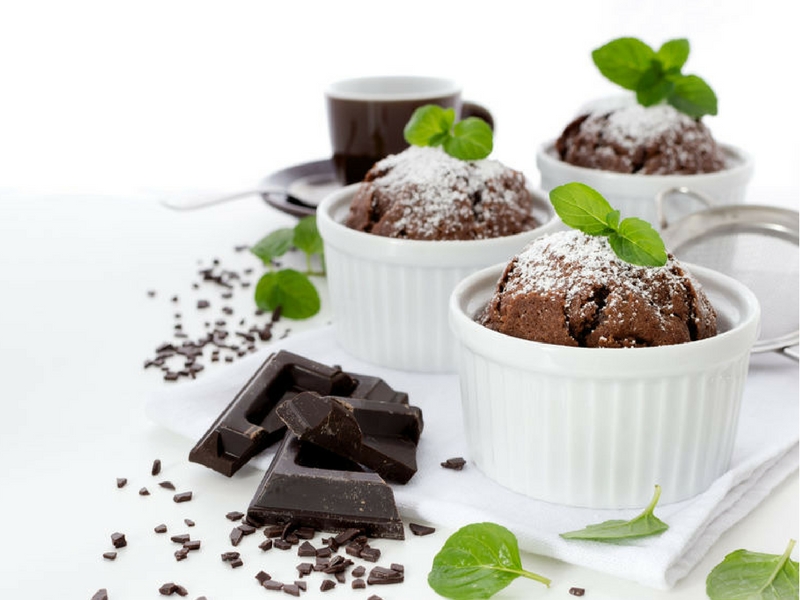 Bread
Bread such as chocolate muffins, mini cinnamon rolls, monkey bread, peanut butter muffins, and more work well using 6-ounce ramekins.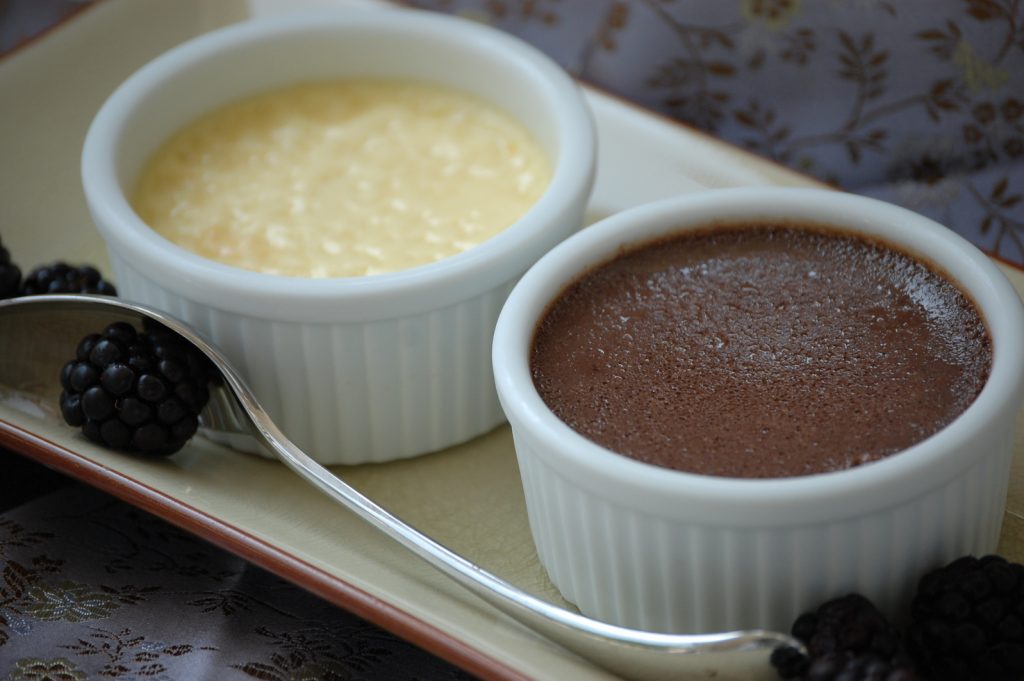 Desserts such as individual pudding, chocolate souffle, custard, cobbler, pie, and of course, creme brulee, work well in 4-ounce ramekins.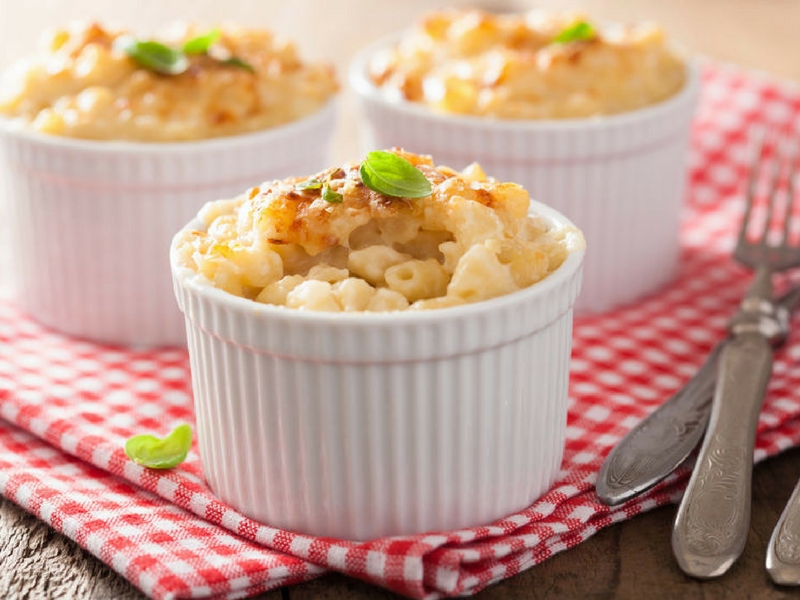 7-ounce ramekins are the perfect size for serving a variety of snacks such as mac-n-cheese, popcorn, chips, and candies.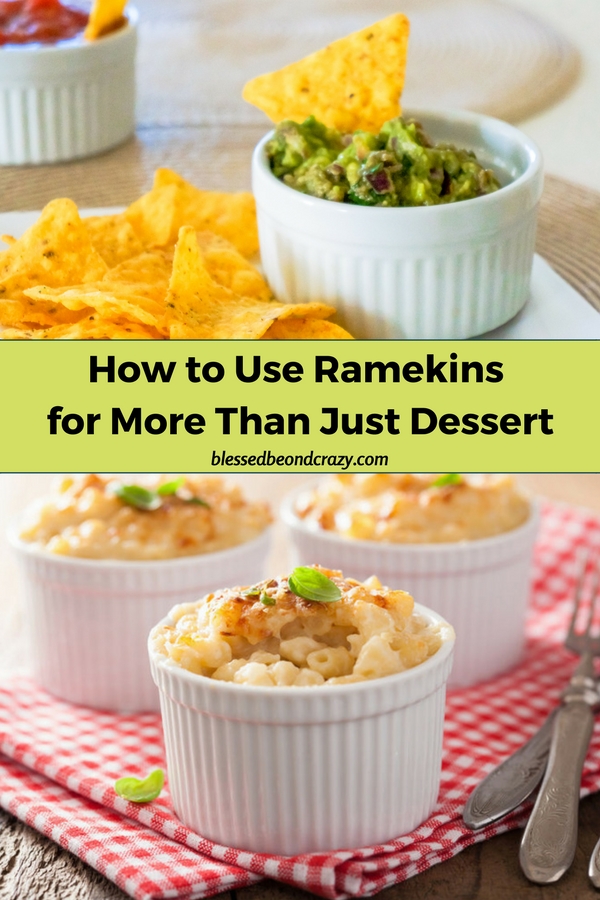 What's your favorite way to use ramekins?
Linda
More great ideas: