These 10 Ways to Add Farmhouse Charm to Your Kitchen can quickly add a touch of rustic flair.
Most families spend a lot of time in the kitchen. It is the one room in the house where great conversation occurs while preparing and/or enjoying a delicious meal. Adding a touch of country charm to your kitchen can be fairly simple. You can easily mix and match any number of the following ideas to create an inviting and welcoming farmhouse kitchen where everyone will want to gather.
To help support our blogging activities, our site contains affiliate links. If you make a purchase from a link on our site, we may receive a small percentage of that sale, at no extra cost to you. Blessed Beyond Crazy is a participant in the Amazon Services LLC Associates Program, an affiliate advertising program designed to provide a means for sites to earn advertising fees by advertising and linking to amazon.com.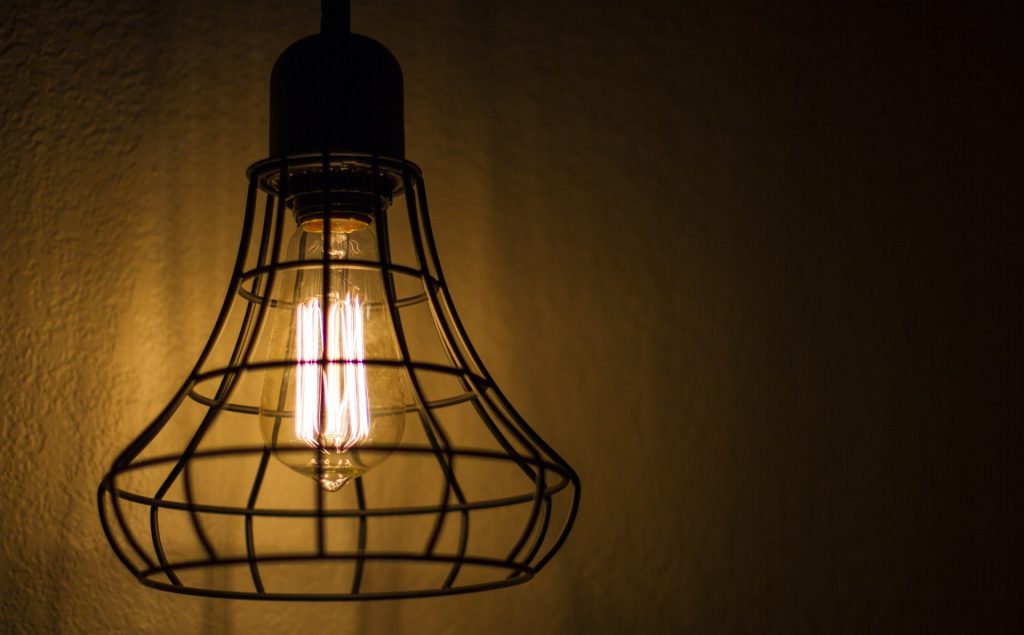 Lighting
Lighting is one of the quickest and easiest ways to add a touch of country charm to your kitchen. A rustic and weathered Mason jar pendant light, chicken wire pendant lights, or a tin patina light cast great lighting over your workspace. Edison bulbs add vintage industrial-inspired lighting.
Barn Doors
There is no better way to add a touch of farm life than by adding sliding barn door to your kitchen. Not only are they functional, but they are also beautiful and add character to your kitchen.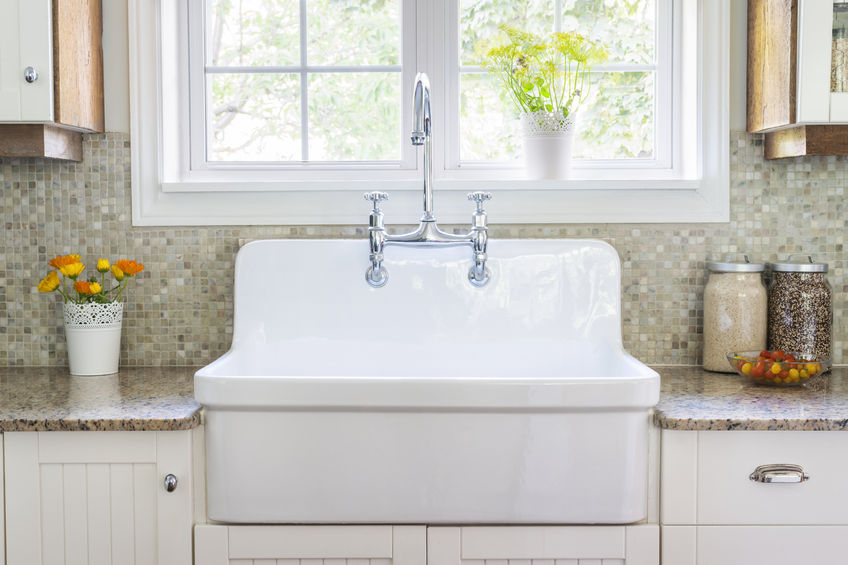 Farmhouse Sink
A farmhouse sink is a great way to add a touch of country flair to your kitchen. They come in a variety of materials such as fireclay, hammered copper sink, stainless steel, a polished granite sink, marble, brass, or cast iron. Each material is beautiful in its own right.
Rustic Furniture
Purchase a few farm-inspired pieces of furniture and scatter them around the kitchen. Place a set of rustic bar stools, around a distressed and antiqued kitchen island. Purchase a distressed dining table and chairs and/or place a primitive kitchen hutch in the corner of the room.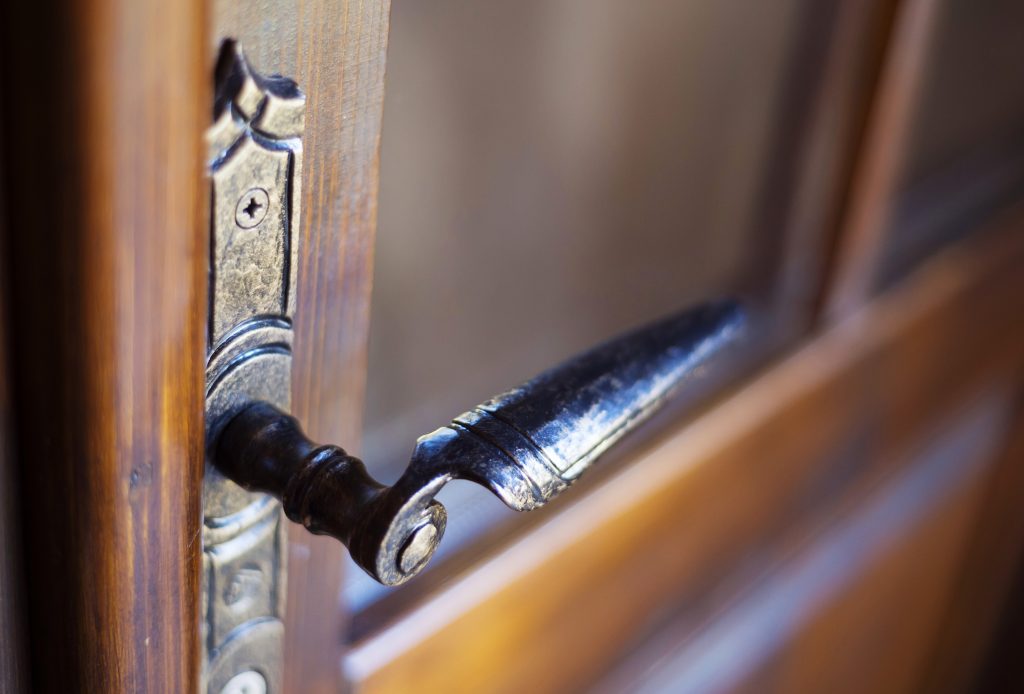 Hardware
Installing weathered rustic hardware to your kitchen doors and cabinets can change the entire feel of the room. Last year my parents changed the hardware in their kitchen from brass hardware to oil-rubbed bronze hardware. This one simple inexpensive change created a whole different feel in their kitchen.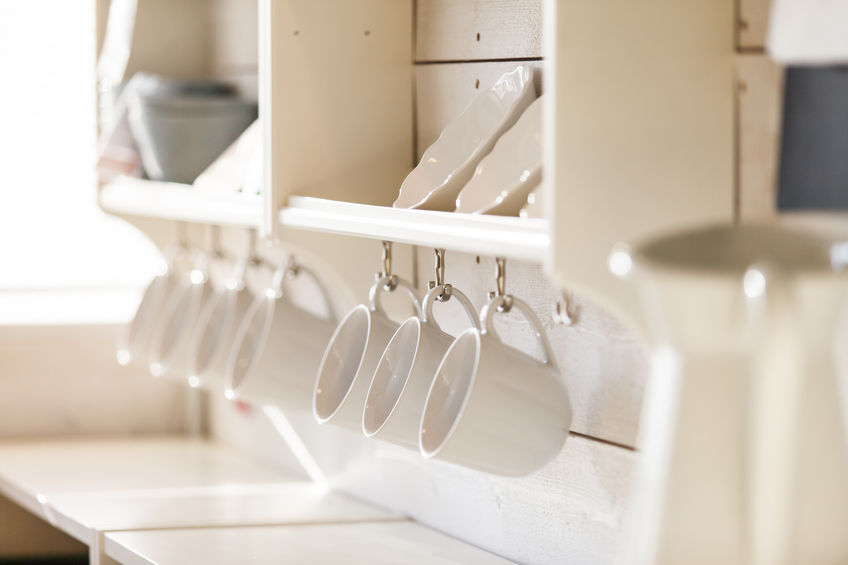 Open Shelving
Display antique dishes, a collection of mason jars, or rustic wooden bowls and utensils on open wall shelving or in glass-front cabinets for a unique rustic farmhouse look. Add an interesting and weathered island or utility cart with open shelving or make it a DIY project. Turn an old and distressed wooden door into a dining table or a table-style island. These pieces help the kitchen appear as though it evolved over many years and gives your room a one-of-a-kind look.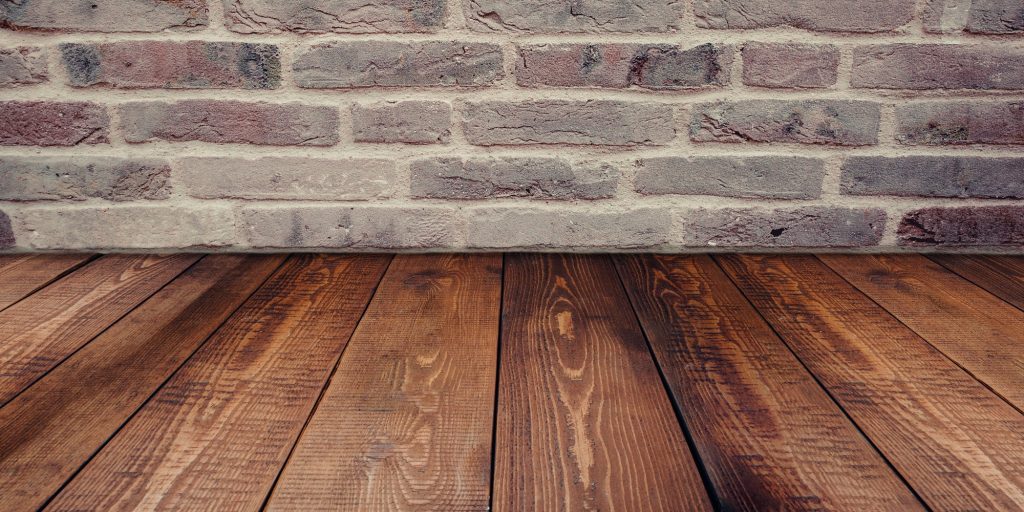 Wood Flooring/Countertops
The use of real wood flooring and/or wooden countertops gives your kitchen warmth and a cozy outdoor feel. Weathered and aged wooden boards add to the character and personality of the kitchen.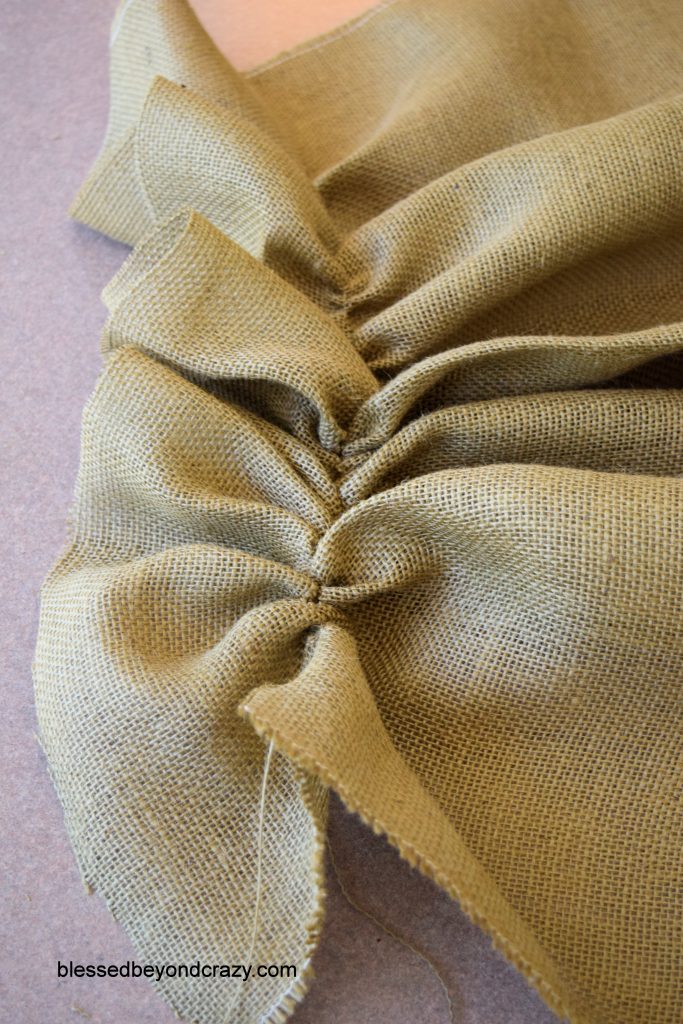 Burlap and Gingham
Incorporate the use of burlap curtains, linen dish towels and/or flour sacks, wicker storage or wicker bar stools to add natural texture to your kitchen. These materials add interest and a casual feel to your room.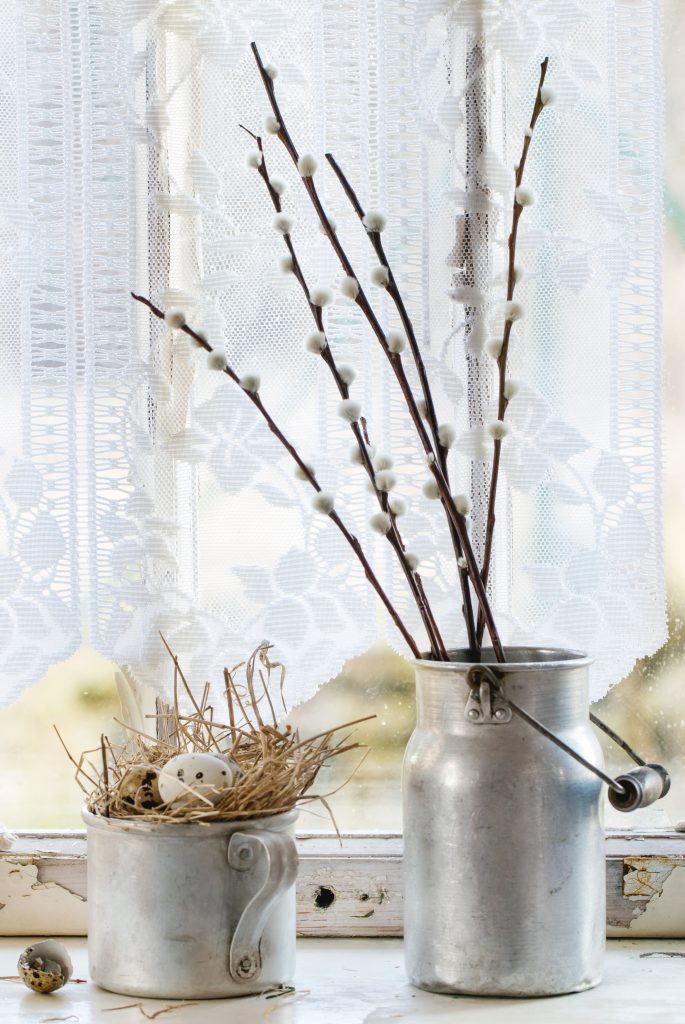 Rustic Primitive Accessories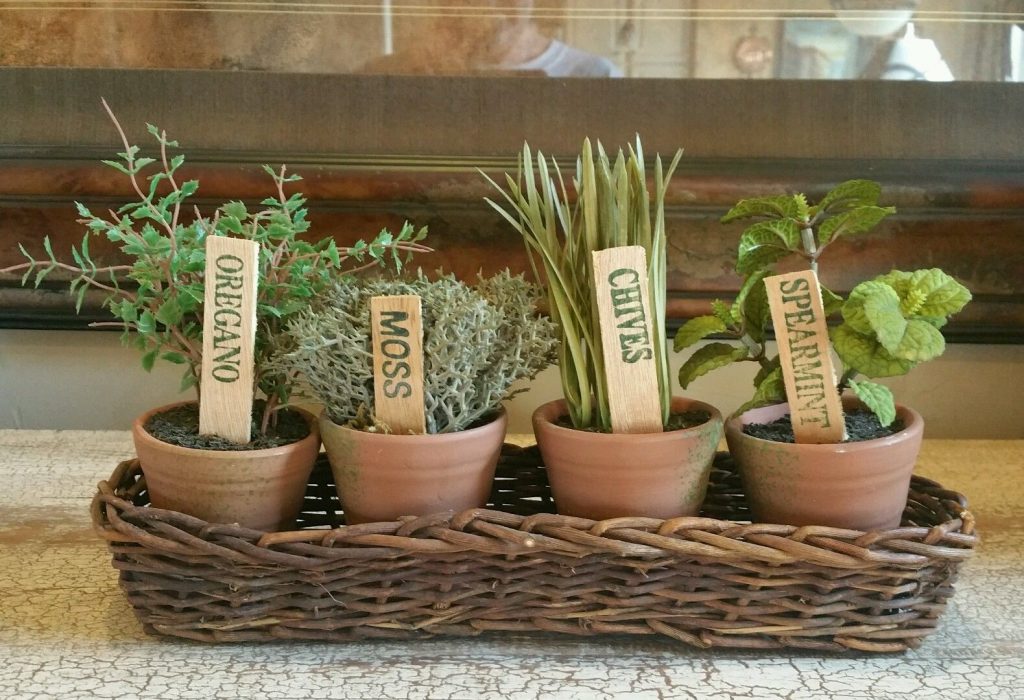 Scattering rustic accessories such as stoneware pitchers, chicken wire accents, wooden kitchen utensils, cast iron dinner bells, and primitive kitchen utensils help add a touch of country charm.



A Touch of Nature
Fresh cut flowers displayed, live green plants, bins of fresh vegetables, wicker baskets storing fresh fruits and Mason jars filled with dried beans or canned produce are great ways to add a touch of nature to your kitchen.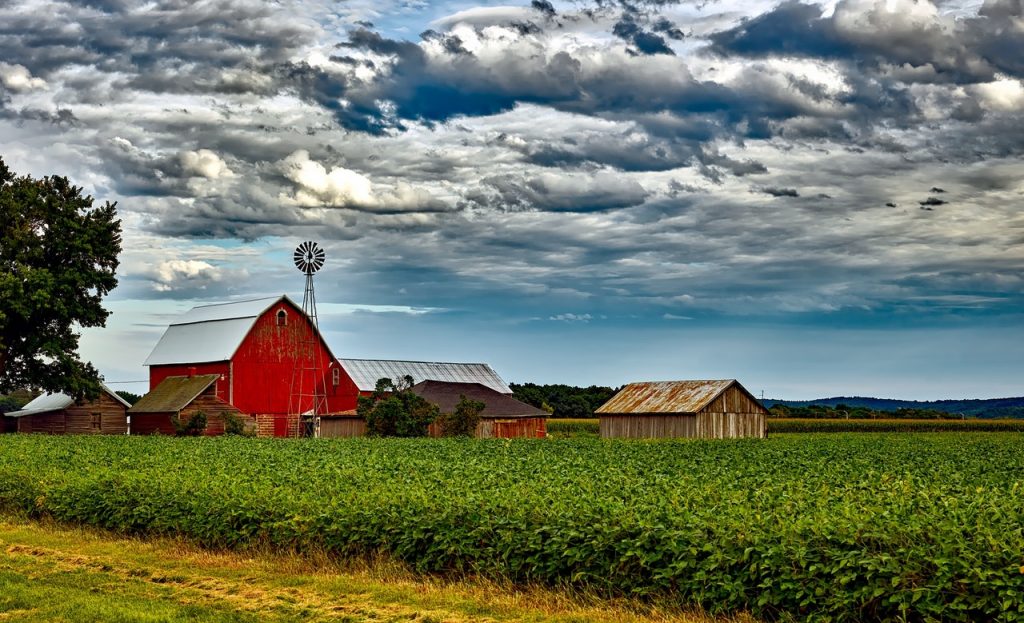 Making Memories
A farmhouse kitchen is so warm, inviting, and cozy. It reminds me of a tall glass of ice-cold sweet tea, a big platter of fried chicken, a bowl of garden mashed potatoes, green beans, and carrots hot on the stove, a warm apple pie cooling on the windowsill, a cat curled up right outside the door and laughter as the family gathers around the kitchen table for dinner.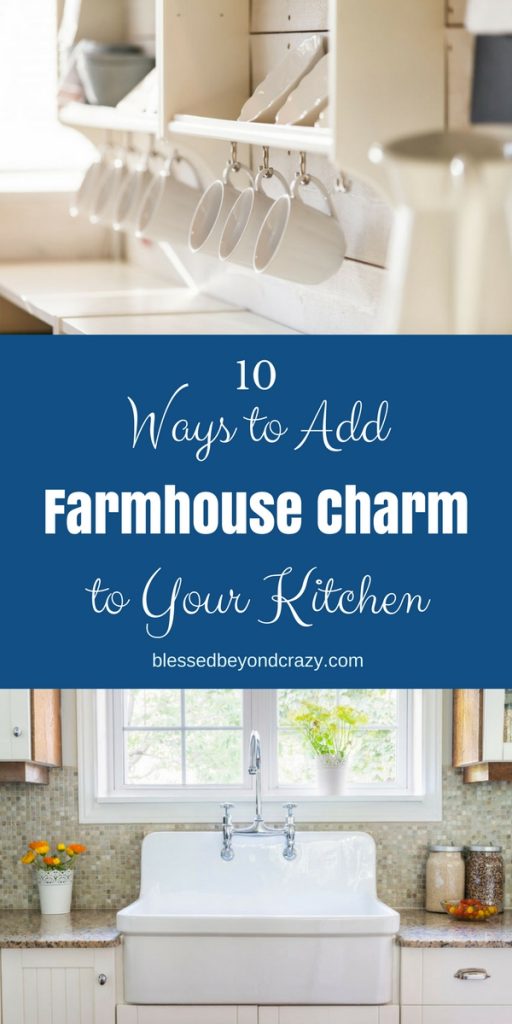 Yep! I grew up on a farm and these are just some of the memories I have of our very own farmhouse kitchen.
Linda
More great ideas: