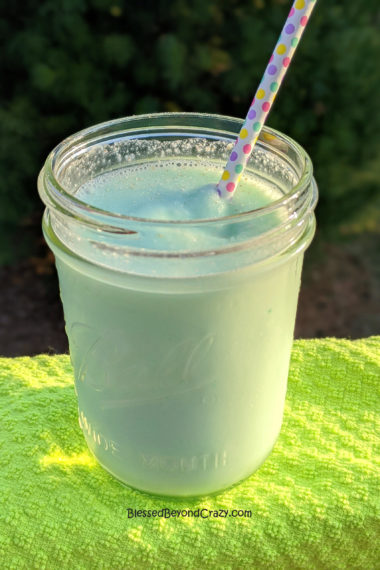 Today is a great day to treat yourself to a cold, delicious, and refreshing Gluten-Free Key Lime Pie Smoothie! This smoothie comes together in minutes and is especially delightful on a hot summer day. The recipe yields one serving but you can easily double or triple it if you have family and friends over.
This green smoothie makes a tasty little treat on St. Patrick's Day!

To help support our blogging activities, our site contains affiliate links. If you make a purchase from a link on our site, we may receive a small percentage of that sale, at no extra cost to you. Blessed Beyond Crazy is a participant in the Amazon Services LLC Associates Program, an affiliate advertising program designed to provide a means for sites to earn advertising fees by advertising and linking to amazon.com.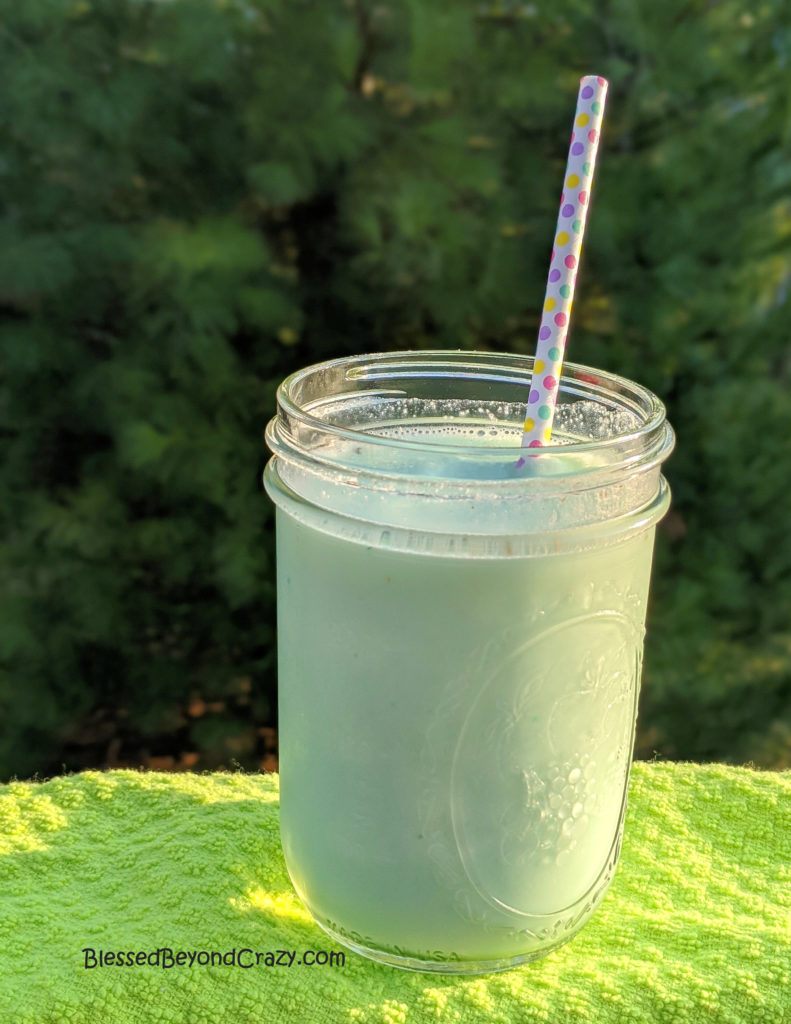 Easy-to-Make Smoothies
So what is it about a smoothie that makes people want to lick their lips? Maybe it's because smoothies are ridiculously easy to make. Perhaps it's because there are limitless flavor options. Or, maybe it's because a smoothie really is energizing.
In any case, both and Anna and I love smoothies. For example, here are a few of our favorites: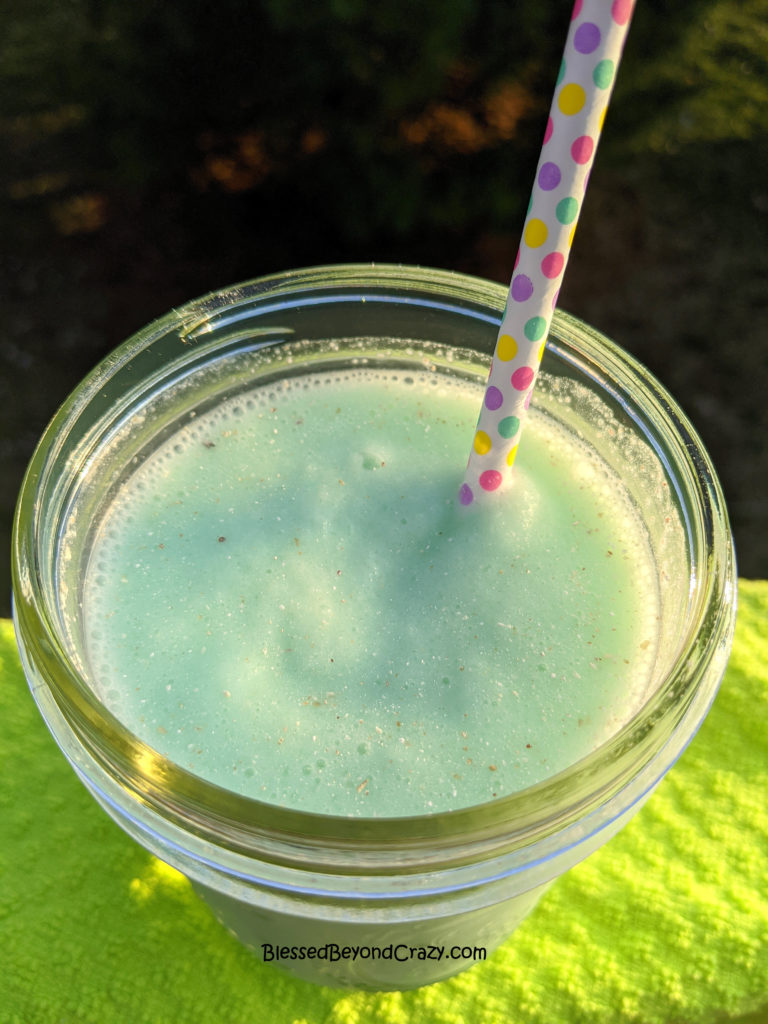 Dairy-Free Option
In addition to being gluten-free, a Key Lime Pie Smoothie can also be made dairy-free simply by using lime sorbet in place of sherbet. (NOTE: Before using, please read the ingredient label to make sure the product is dairy-free and gluten-free.)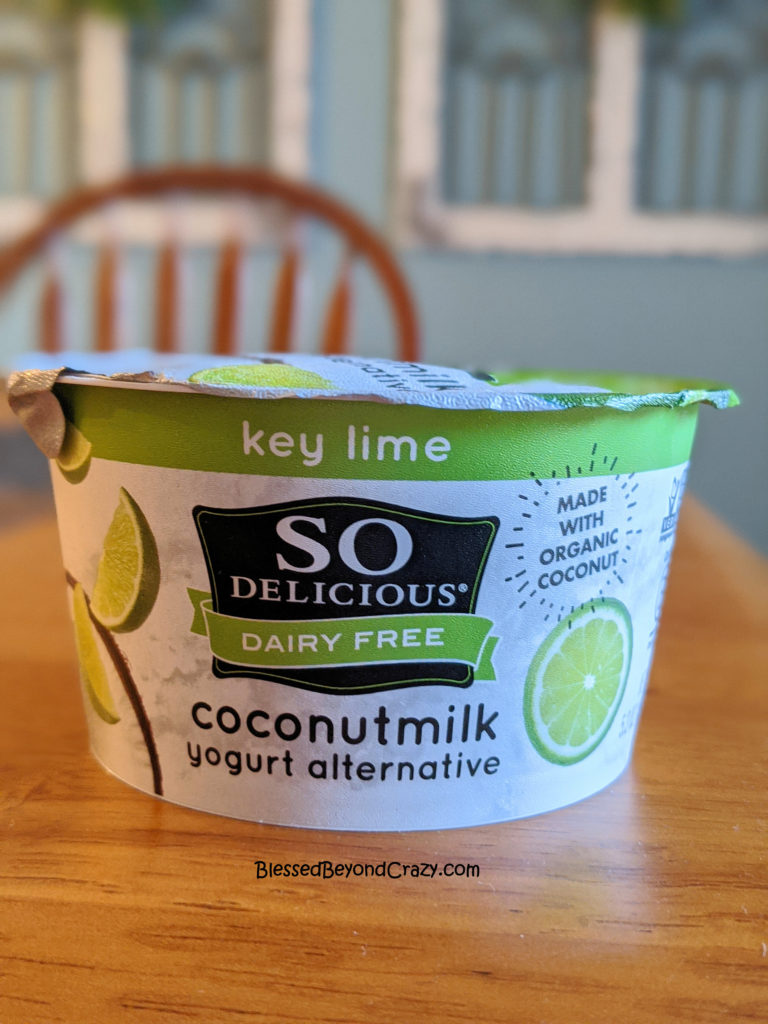 Gluten-Free Key Lime Yogurt
At the time of this writing, some of my favorite dairy-free/gluten-free products are by So Delicious.
They have a variety of flavors of dairy and gluten-free coconut milk yogurt alternatives but thus far my favorites are blueberry, raspberry, key lime, vanilla, and pineapple creme brulee.
Subsequently, I often use So Delish coconut milk yogurt alternative to make smoothies.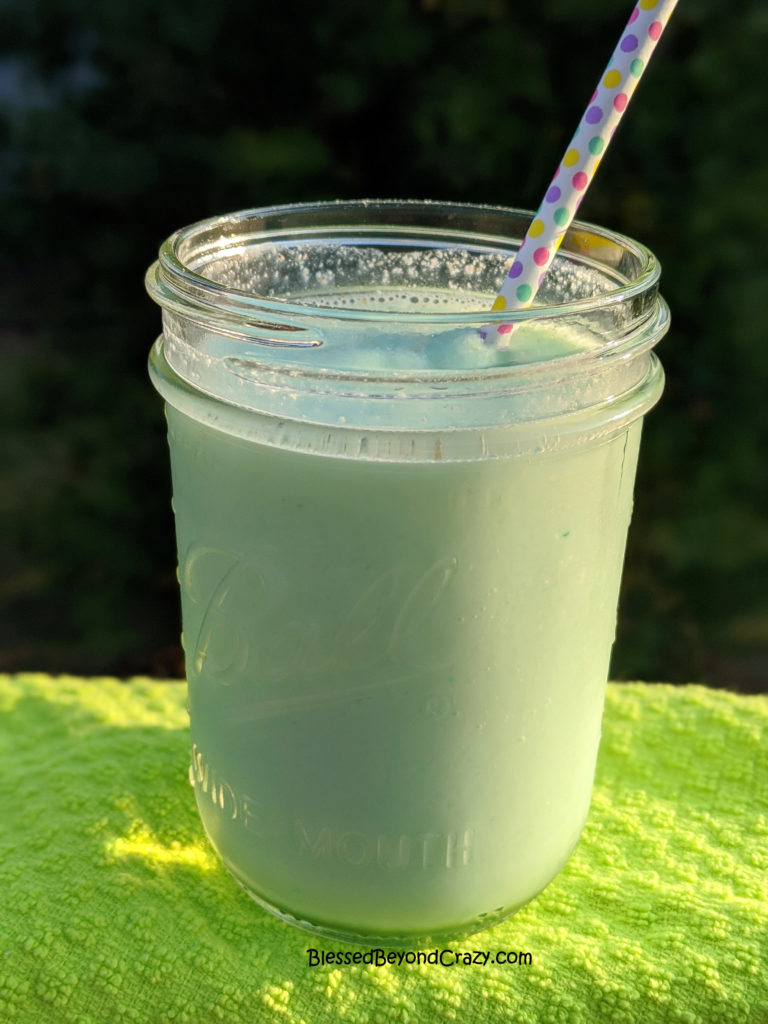 Mason Jars
Have fun and get creative when serving a Gluten-Free Key Lime Pie Smoothie.
Sometimes I use a wide-mouth mason jar, but sometimes I use insulated insulated tumblers or other glassware.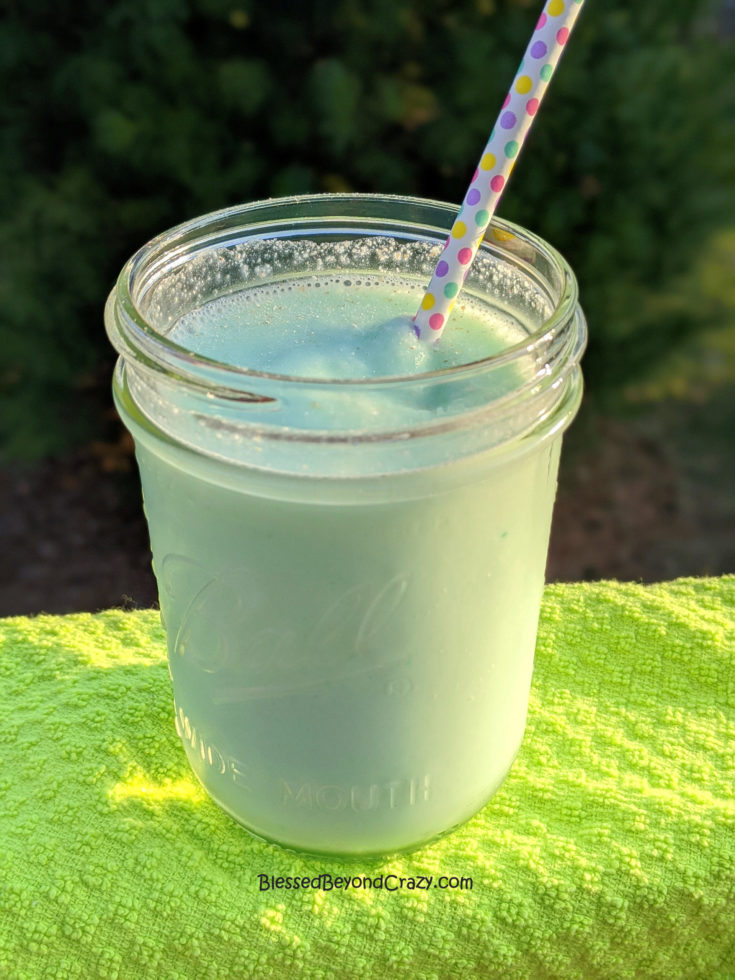 Yield:

1 Serving
Gluten-Free Key Lime Pie Smoothie
If you love the pie, then you'll love this cold, delicious and refreshing key lime smoothie.
Ingredients
1 (5.3-ounce) container of gluten-free Coconut Key Lime Yogurt
1 cup gluten-free Key Lime sherbet (usually contains a little dairy) or sorbet (usually dairy-free)
2 tablespoons gluten-free graham cracker crumbs
2 teaspoons fresh lime juice
1 cup coconut milk
1 cup crushed ice
Optional: garnish with a dollop of whipped coconut cream
Instructions
Place yogurt, sherbet (or sorbet), graham cracker crumbs, lime juice, and coconut milk into a blender; blend until smooth. Add crushed ice and blend until the mixture is smooth and creamy.
Optional: Garnish with a dollop of whipped coconut cream and an additional sprinkle of gluten-free graham cracker crumbs.
Serve immediately.
Optional Garnish
In conclusion, a Gluten-Free Key Lime Pie Smoothie is delicious just as is. However, you can always take it up a notch by adding a dollop of whipped coconut cream and a light sprinkle of gluten-free graham cracker crumbs.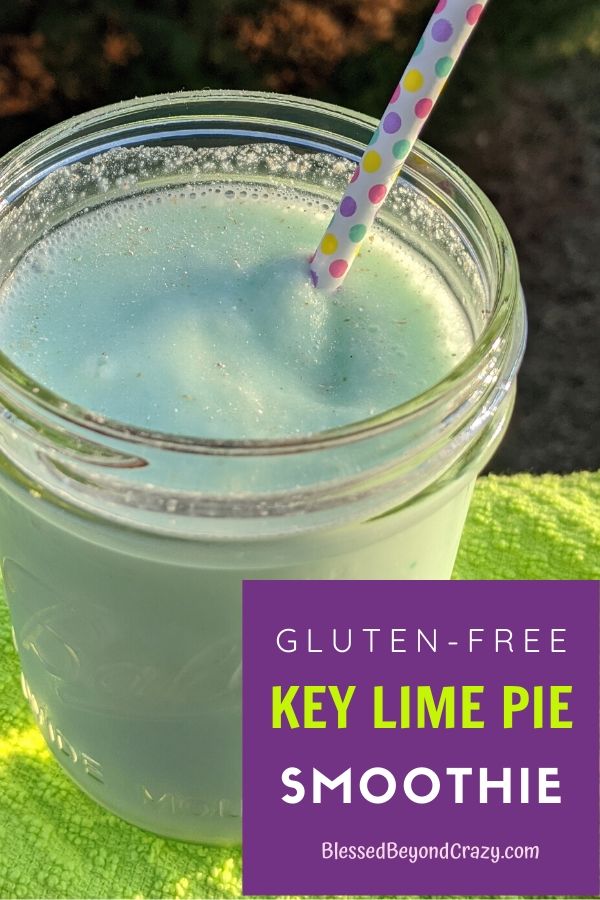 In short, smoothies are delicious and a great way to help your kids stay hydrated. This is particularly important during the hot summer months.
What's your favorite smoothie recipe?
Linda
More great ideas: