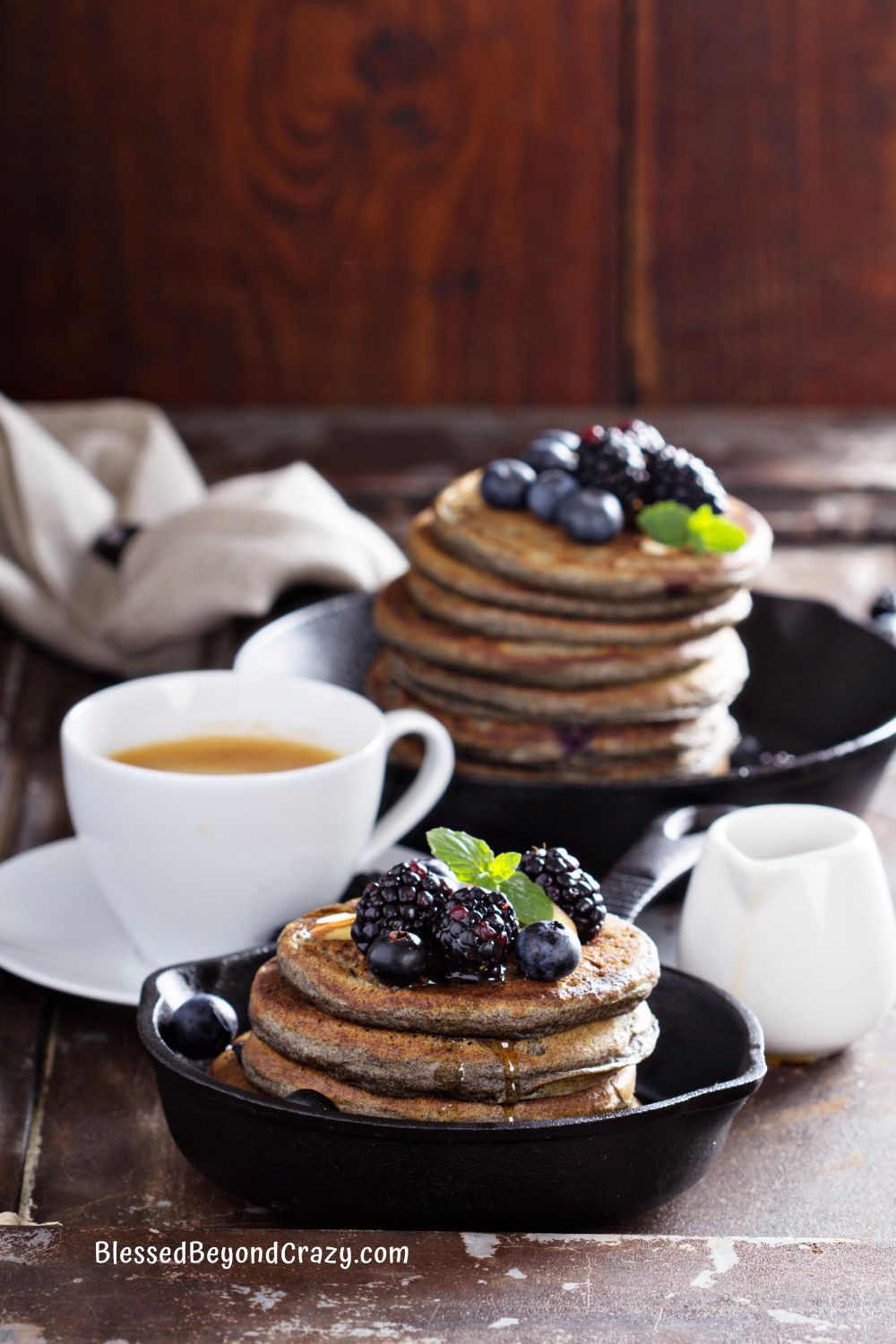 Blueberry Buckwheat Pancakes are a nutritional and healthy breakfast and can help start any day off right. I for one, love these hearty pancakes. Not only do they taste amazing, but they are also filling, easy to make, and naturally gluten-free.

To help support our blogging activities, our site contains affiliate links. If you make a purchase from a link on our site, we may receive a small percentage of that sale, at no extra cost to you. Blessed Beyond Crazy is a participant in the Amazon Services LLC Associates Program. This affiliate advertising program is designed to provide a means for sites to earn advertising fees by advertising and linking to amazon.com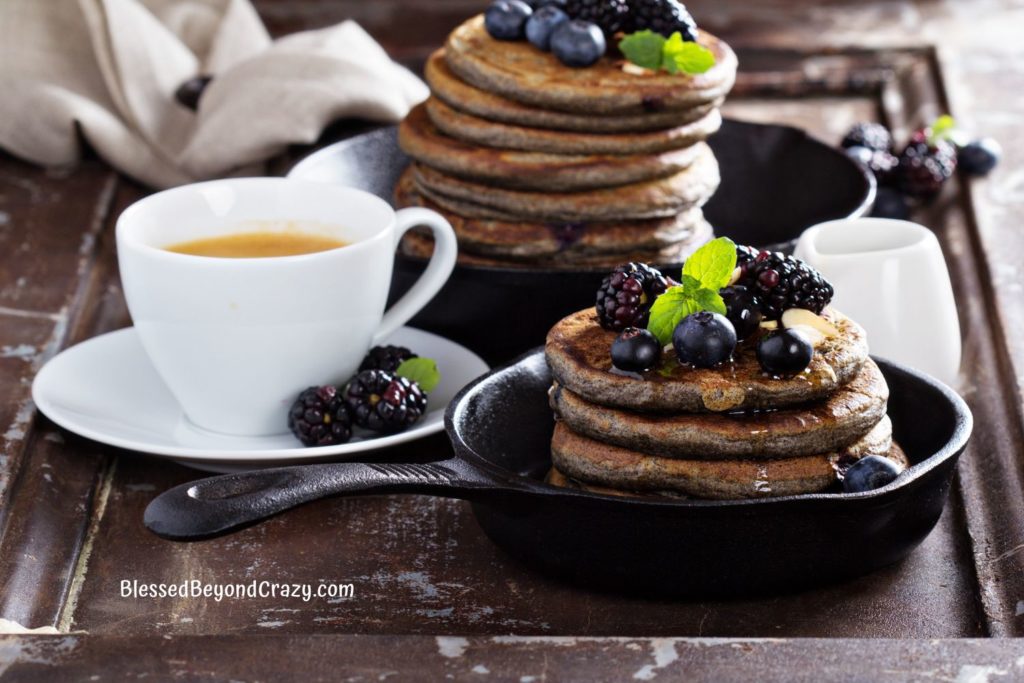 One day, while going through some of my mother's old recipes I stumbled upon this one for blueberry pancakes. The original recipe calls for all-purpose flour, however, I really wanted to make a gluten-free version.
Buckwheat is naturally gluten-free and therefore I simply used buckwheat flour instead of all-purpose flour. All other ingredients in this recipe are naturally gluten-free. This has quickly become one of my favorite go-too pancake recipes!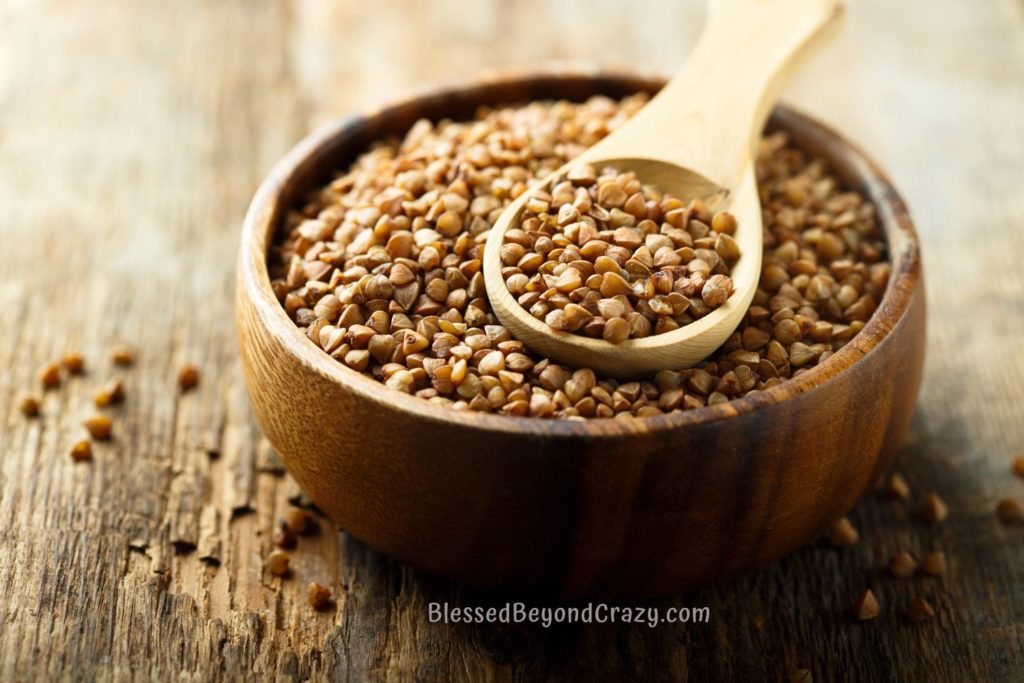 Although the name buckwheat tends to make one believe it contains wheat, it really doesn't. Buckwheat is actually a seed that comes from a plant that's related to rhubarb and has a nutty and earthy flavor. Baked buckwheat groats are delicious in granola, in salads, or eaten as a warm, cooked breakfast cereal.
The fiber content in buckwheat helps with blood glucose and is low to medium on the glycemic index. In addition, buckwheat is nutritionally rich, loaded with protein and antioxidants, and can help with overall gut health.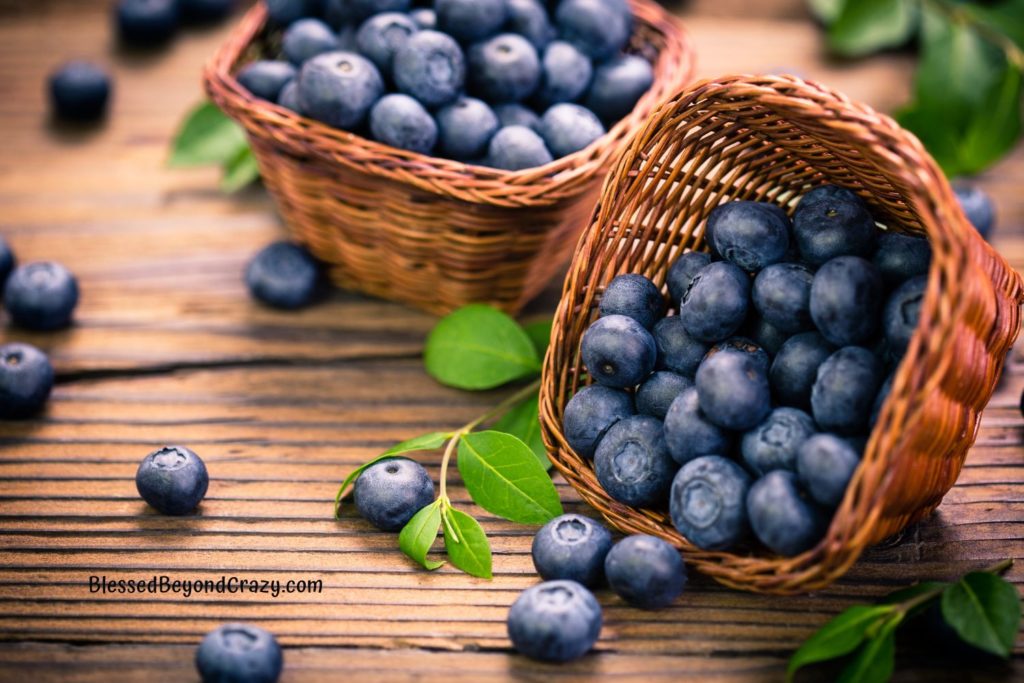 If you were to ask me which berry I consume the most I would say blueberries. I enjoy making blueberry muffins, cake, pie, cheesecake, chia pudding, and granola and stirred into yogurt. These plump, juicy berries are yet another superfood, loaded with nutrients, minerals, antioxidants, and fiber.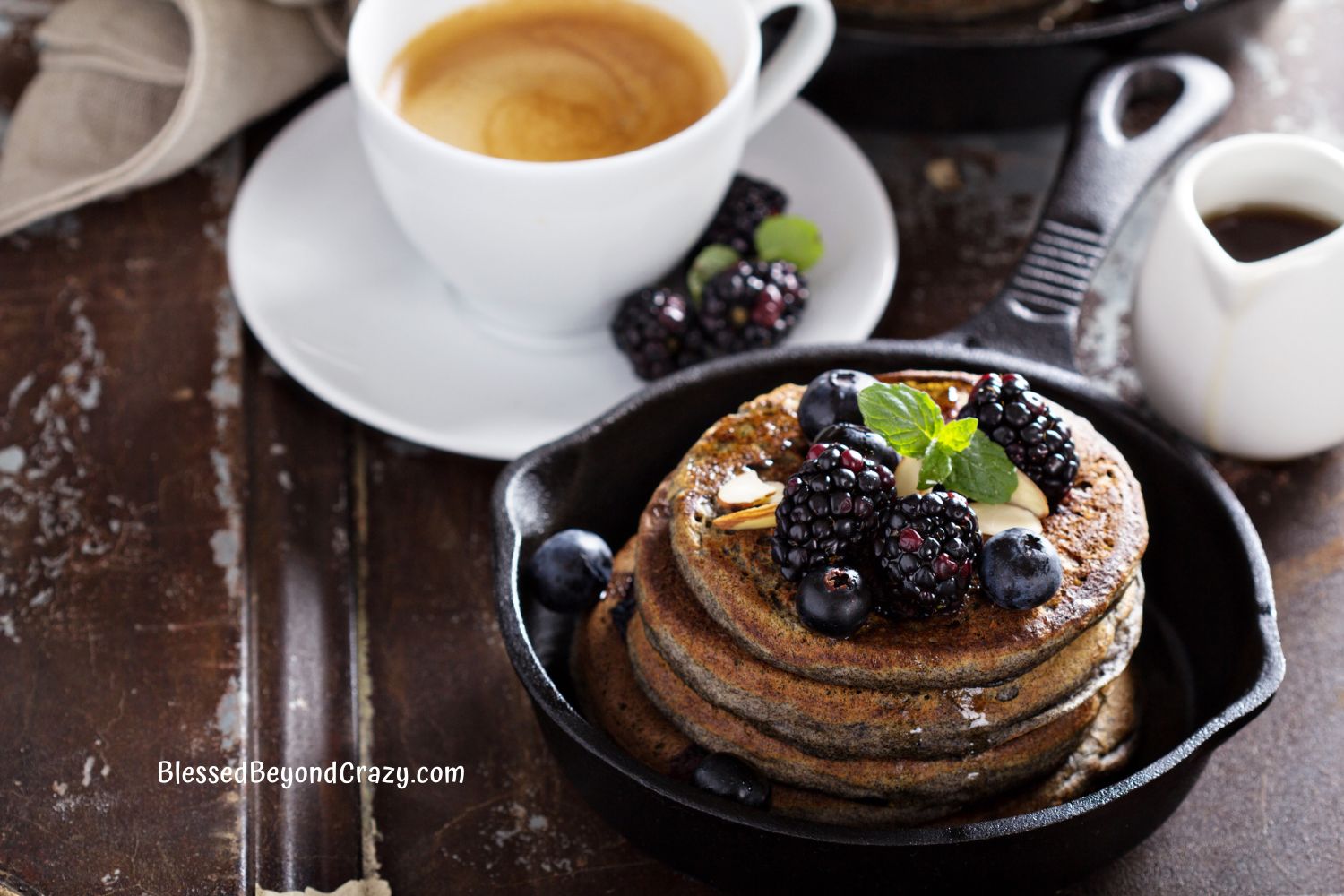 In conclusion, I'd say that the combination of buckwheat and blueberries makes Blueberry Buckwheat Pancakes super nutritious. To add even more flavor and health benefits, garnish the pancakes with additional berries such as blackberries, strawberries, and raspberries.
Yield:

6 - 8 Pancakes
Blueberry Buckwheat Pancakes
These delicious, hearty, and nutritious pancakes are easy to make and naturally gluten-free.
Ingredients
1 cup + 2 Tablespoons buckwheat flour
1 teaspoon baking powder
1/2 teaspoon salt
1 egg, beaten
1 cup buttermilk
1 Tablespoon sour cream
1 Tablespoon molasses
3/4 cup fresh blueberries
Optional: garnish with additional berries
Instructions
Combine flour, baking powder, and salt; set aside.
Combine egg, buttermilk, sour cream, and molasses; slowly stir into dry ingredients. Fold in blueberries.
For each pancake, pour 1/3 cup batter onto a hot, lightly greased griddle. Turn pancakes when tops are covered with bubbles and edges are browned.
Serve with pure maple syrup.
Other pancakes you may enjoy: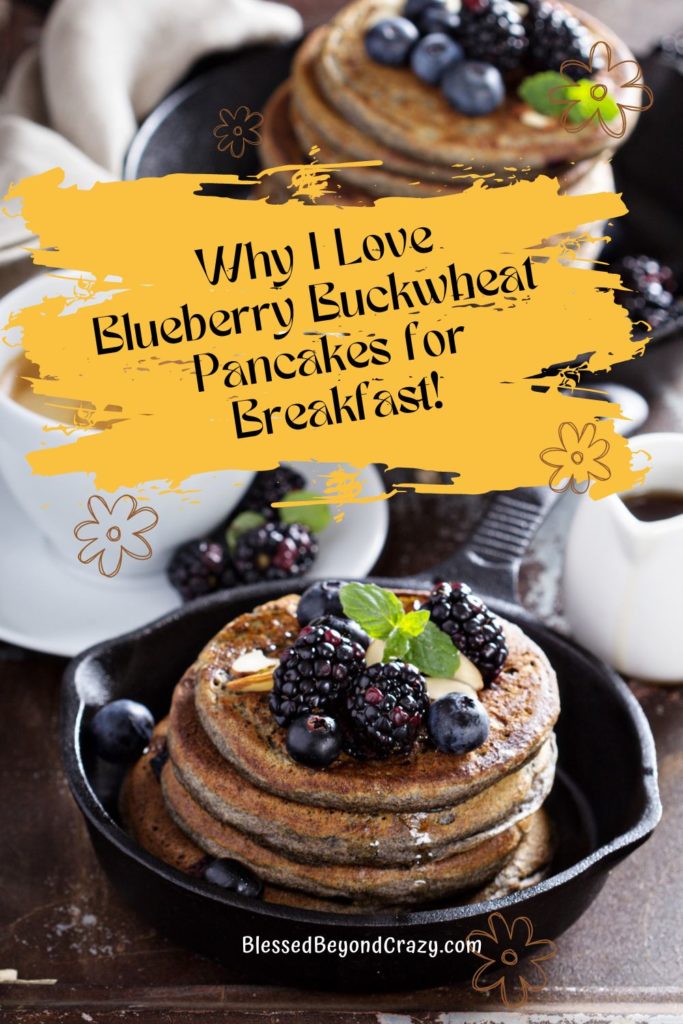 I hope you fall in love with these Blueberry Buckwheat Pancakes as much as I do!
Enjoy!
More great ideas: