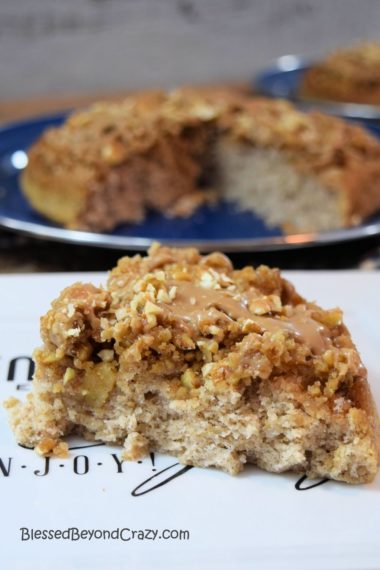 What do you make when you have a cup of chopped pecans and a hankering for bread? How about a yummy Upside-Down Pecan Skillet Bread? 

To help support our blogging activities, our site contains affiliate links. If you make a purchase from a link on our site, we may receive a small percentage of that sale, at no extra cost to you. Blessed Beyond Crazy is a participant in the Amazon Services LLC Associates Program, an affiliate advertising program designed to provide a means for sites to earn advertising fees by advertising and linking to amazon.com.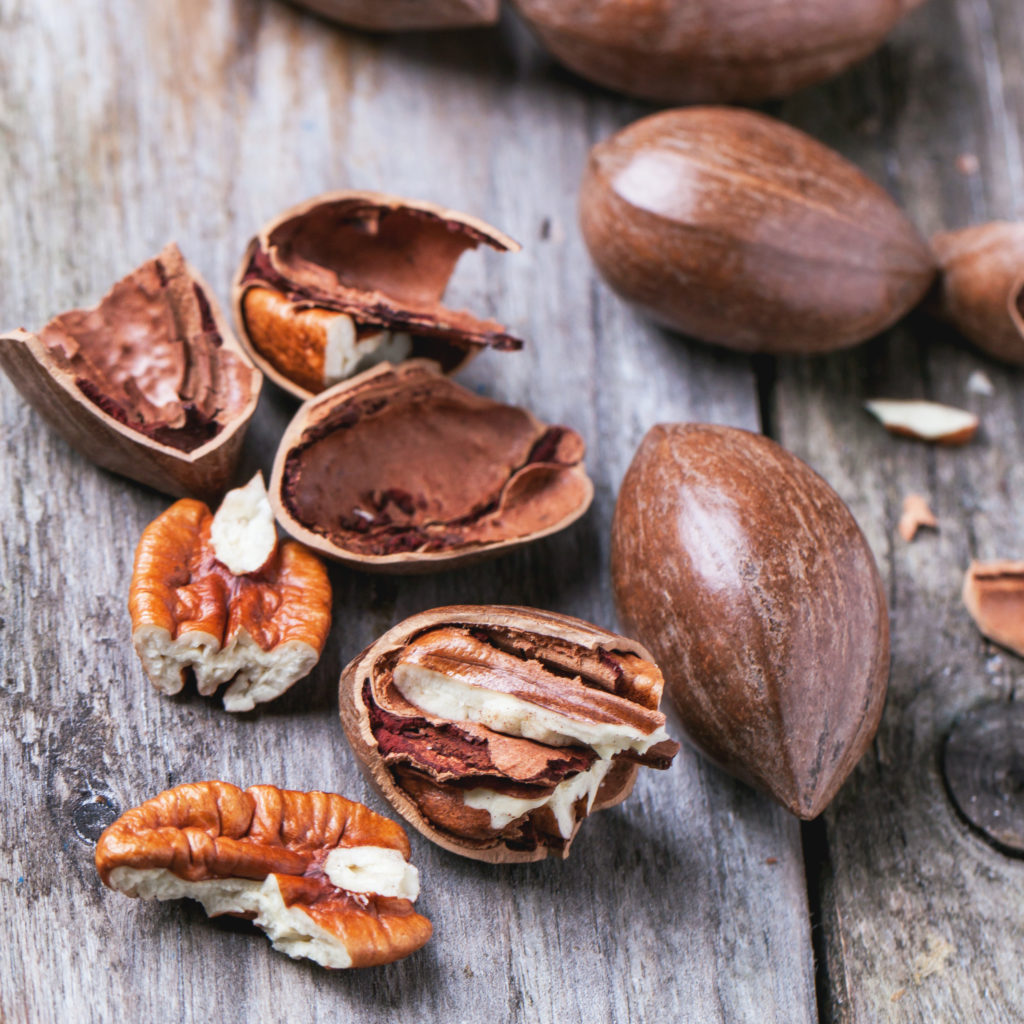 Pecans
I love pecans. They go great in so many recipes and thanks to my mom, I always a supply in my freezer. My parents have several pecan trees on their farms that supply my family with these delicious gems. For instance, you just gotta try these homemade caramel pecan clusters!!! They are super easy to make and a wonderful snack to serve to your family and friends.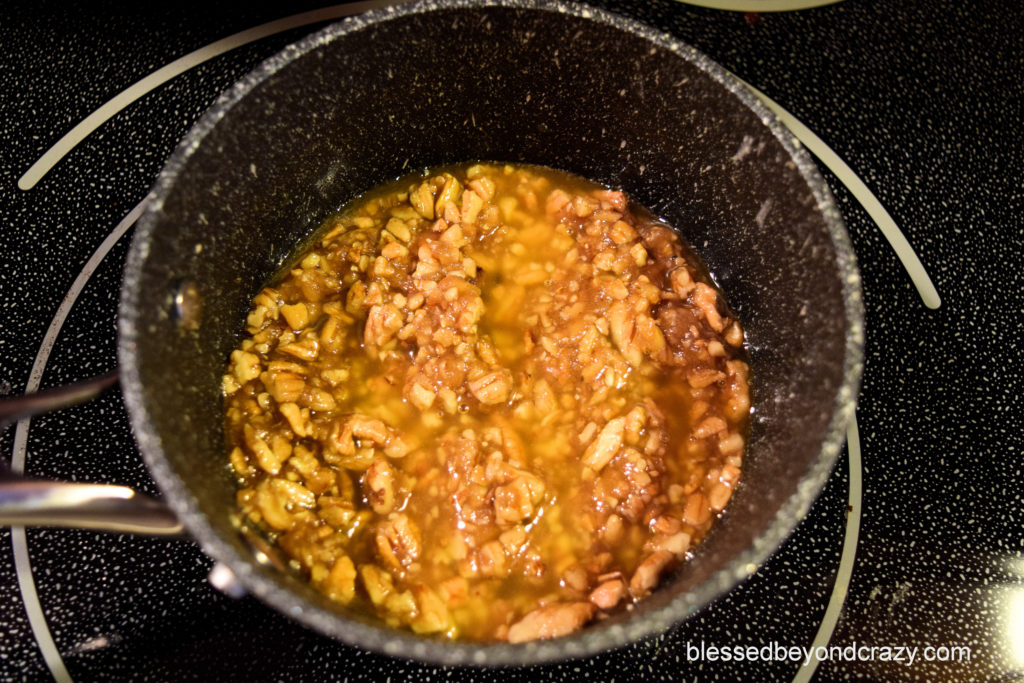 Okay, let's talk about this great recipe for Upside-Down Pecan Skillet Bread. It starts with combining a mixture of pecans, tossed together with melted butter and brown sugar together in a small saucepan.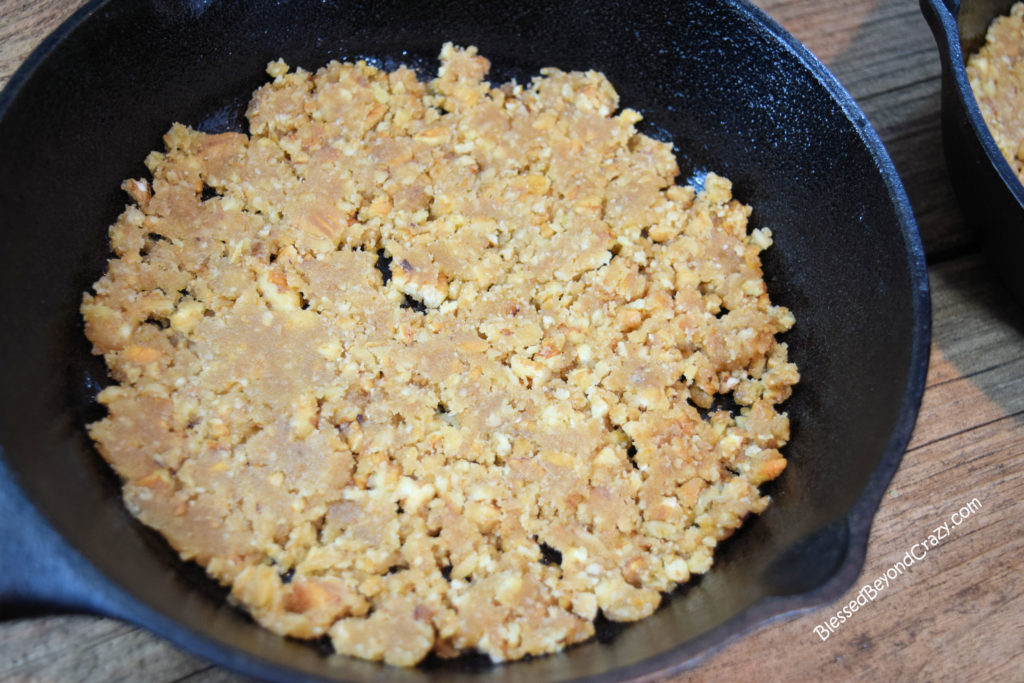 Once the mixture is thoroughly heated, it is placed at the bottom of a well-greased cast-iron skillet.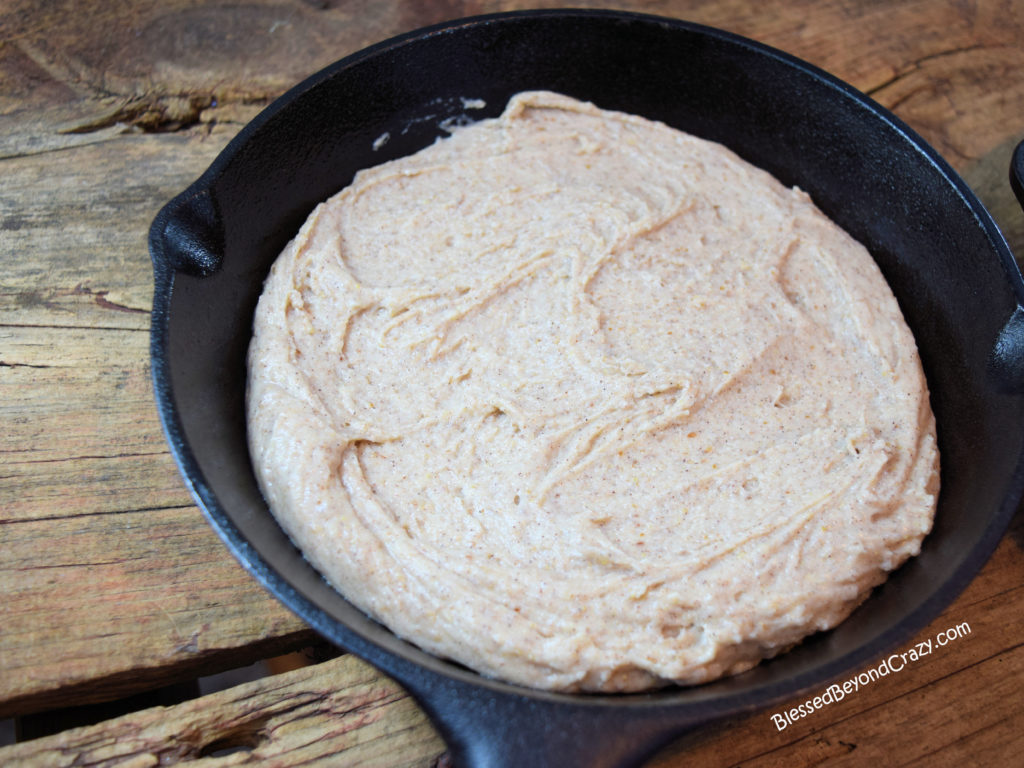 The next step is to make the bread dough and spread it evenly over the top of the pecan mixture and bake in a preheated oven at 350 degrees F for 25 to 30 minutes, or until the center is set and the top is golden brown.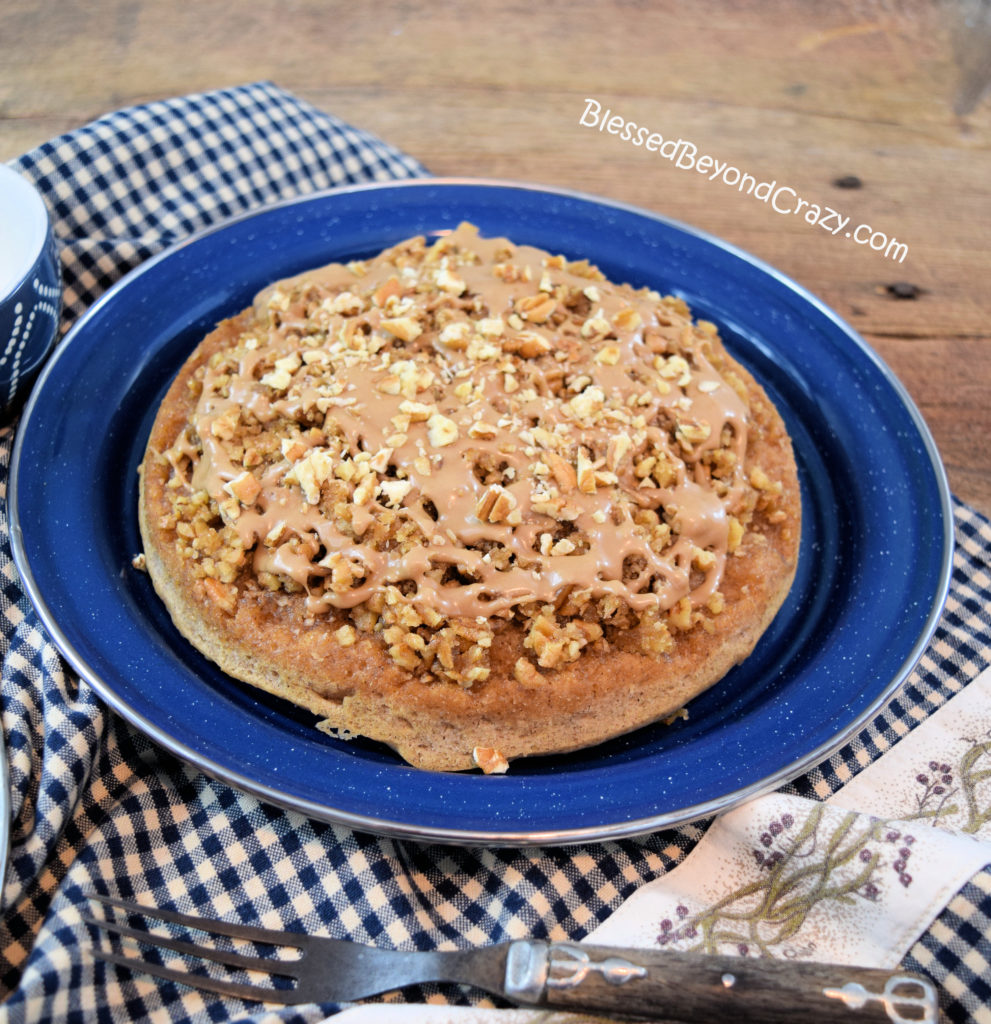 When the Upside-Down Skillet Bread is finished baking, immediately flip it onto a platter or wooden cutting board.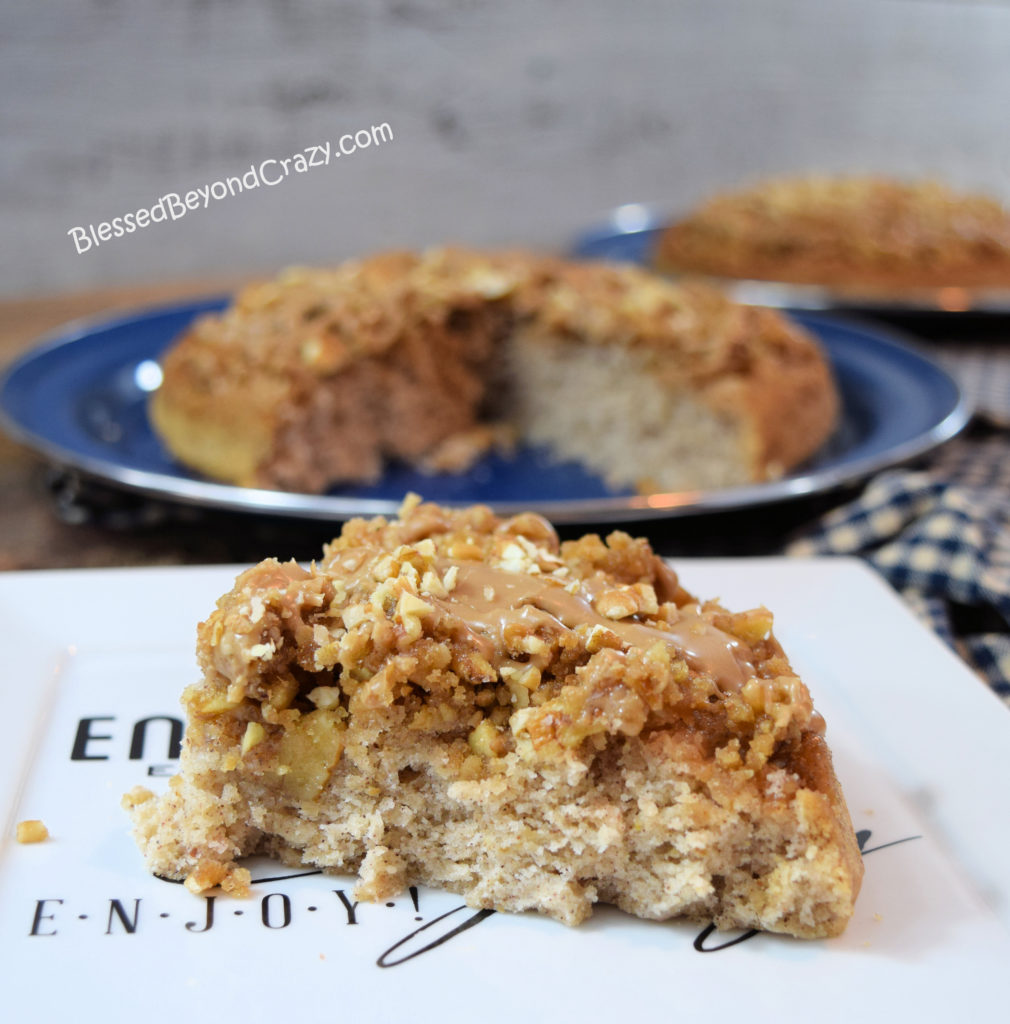 I allowed the bread to cool for just a few minutes then drizzled a little homemade maple icing over each slice.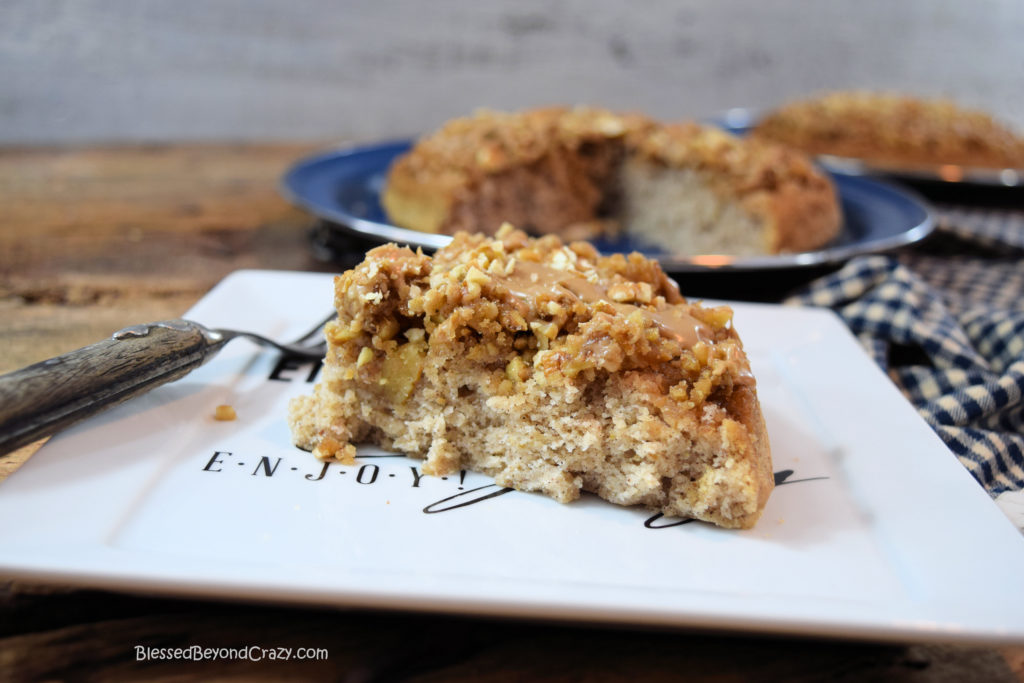 Well, you can imagine just how wonderful my kitchen smelled after I took this Upside-Down Pecan Skillet Bread out of the oven. Yep! Pretty tasty!!!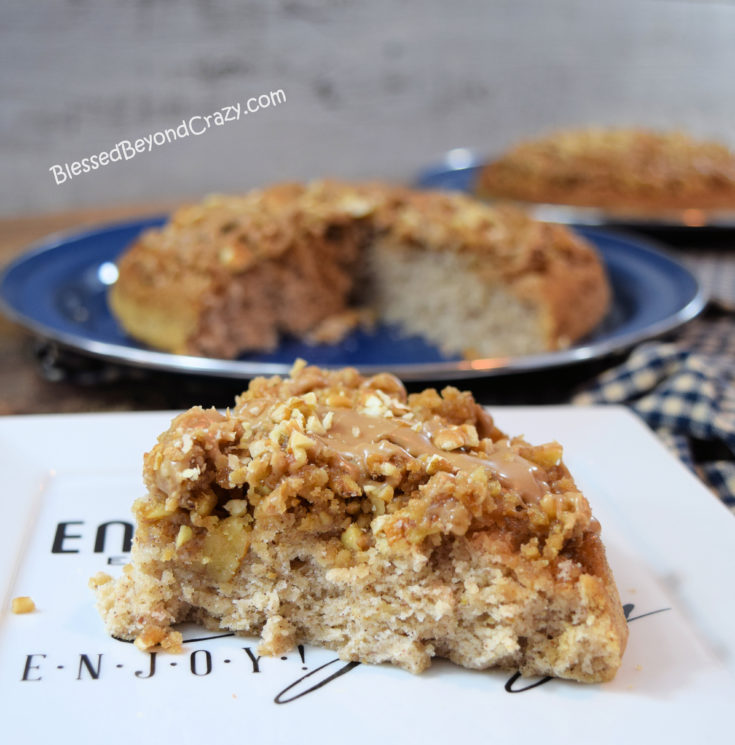 Yield:

Serves Approx. 8
Upside-Down Pecan Skillet Bread
Ingredients
2 cups all-purpose flour
3 teaspoons baking powder
1/2 teaspoon salt
3 tablespoons sugar
1 teaspoon ground cinnamon
1/3 cup vegetable oil
1 egg
1 cup milk
1/3 cup butter
1/2 cup brown sugar
1 cup pecans, chopped
Icing:
1 teaspoon butter, melted
1/3 cup powdered sugar
2 to 3 drops maple extract
Approximately 2 teaspoons milk, or enough to make icing the right consistency to drizzle.
Instructions
Preheat the oven to 350 degrees F.
Sift the first 5 ingredients together.
Stir in oil, egg, and milk.
In a small saucepan, melt butter, and add brown sugar and nuts.
Cook, stirring 3 to 5 minutes.
Pour nut mixture into a well-greased 9-inch cast iron skillet.
Spoon batter on top.
Bake 25 to 30 minutes.
Immediately turn upside-down on a platter.
Allow cooling for 10 minutes.
Cut into wedges.
Drizzle icing over each slice.
Serve.
This bread is perfect to serve with turkey meatballs, ham, chicken, pork, and steak.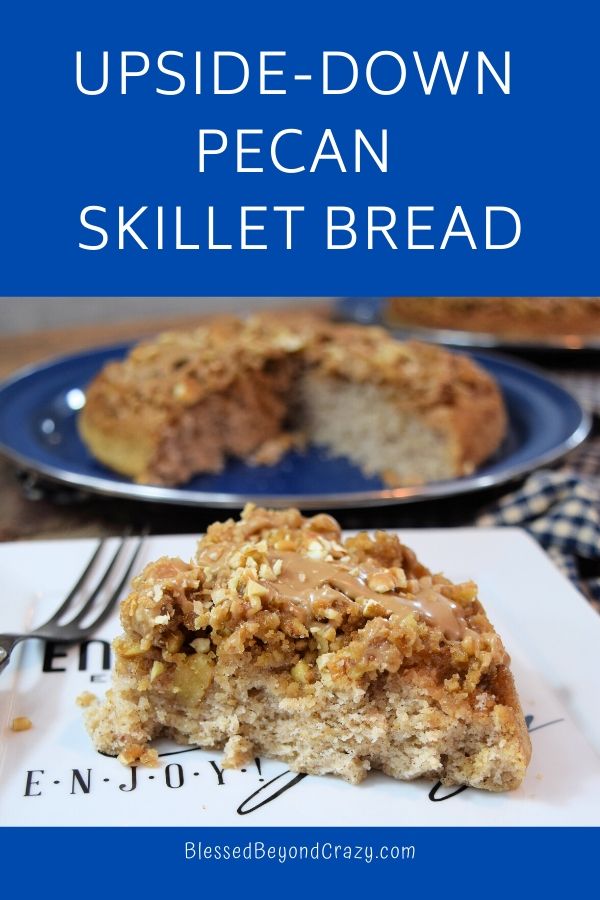 Enjoy!
Linda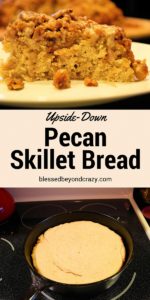 More Great Ideas: