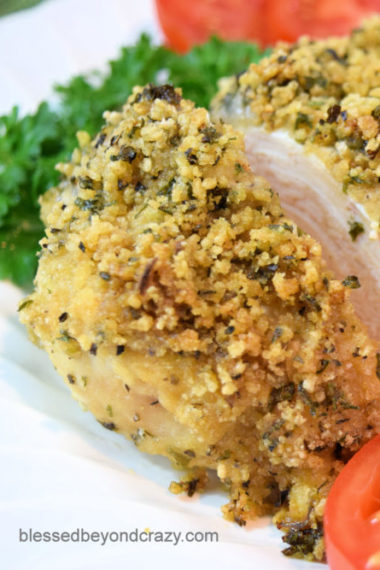 Snappy Italian Chicken Bake truly does live up to its name! With only a few key ingredients, you can quickly whip up this delicious dish. After an hour of baking, you will have a scrumptious chicken meal that will satisfy any hungry appetite. 

To help support our blogging activities, our site contains affiliate links. If you make a purchase from a link on our site, we may receive a small percentage of that sale, at no extra cost to you. Blessed Beyond Crazy is a participant in the Amazon Services LLC Associates Program, an affiliate advertising program designed to provide a means for sites to earn advertising fees by advertising and linking to amazon.com.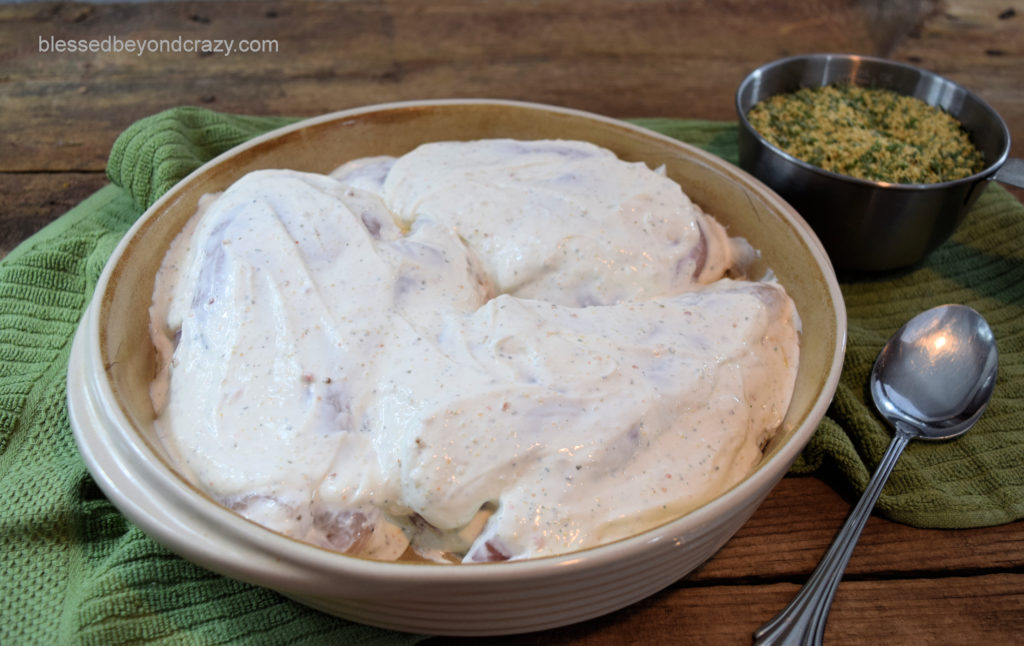 Newsletter
Through the years our church publishes a monthly newsletter containing recipes contributed by members of the church. It's always fun looking through the newsletter and finding the next featured recipe. Often times I would cut out a recipe and save it in my recipe box.
I wish I could give credit to whoever contributed this recipe, but alas… I didn't clip, or write down her name.
Chicken Breast

First chicken breast is dredged and coated with a delicious mixture of sour cream and your favorite Italian seasoning. (*GF version – Daisy sour cream is gluten-free and Badia Italian Seasoning is certified to be gluten-free, Kosher, and contains no MSG – plus it has several 5-star reviews.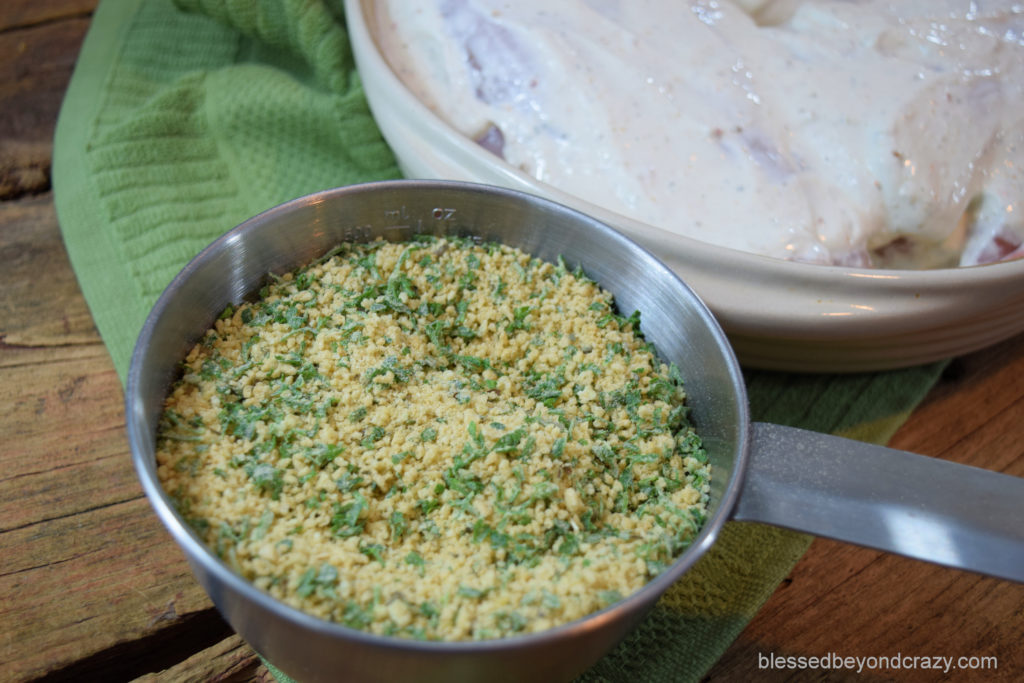 Topping
The original recipe calls for a topping of crushed Corn Flake cereal but I've adapted the recipe to be gluten-free so that my entire family can enjoy this dish.
*To make the topping gluten-free, I replaced the Corn Flakes with gluten-free Rice Chex Cereal. I also added an additional touch of fresh parsley, basil, and cilantro to the dry cereal crumbs.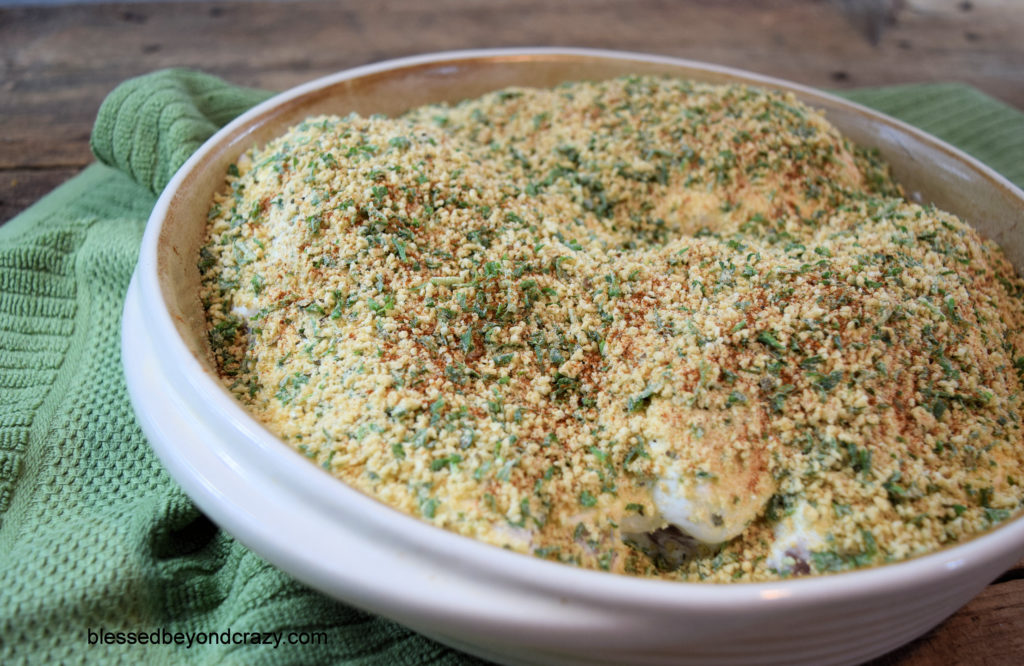 Generously sprinkle the cereal mixture on top of the chicken, drizzle with melted butter and place it in a preheated 350 degrees F oven.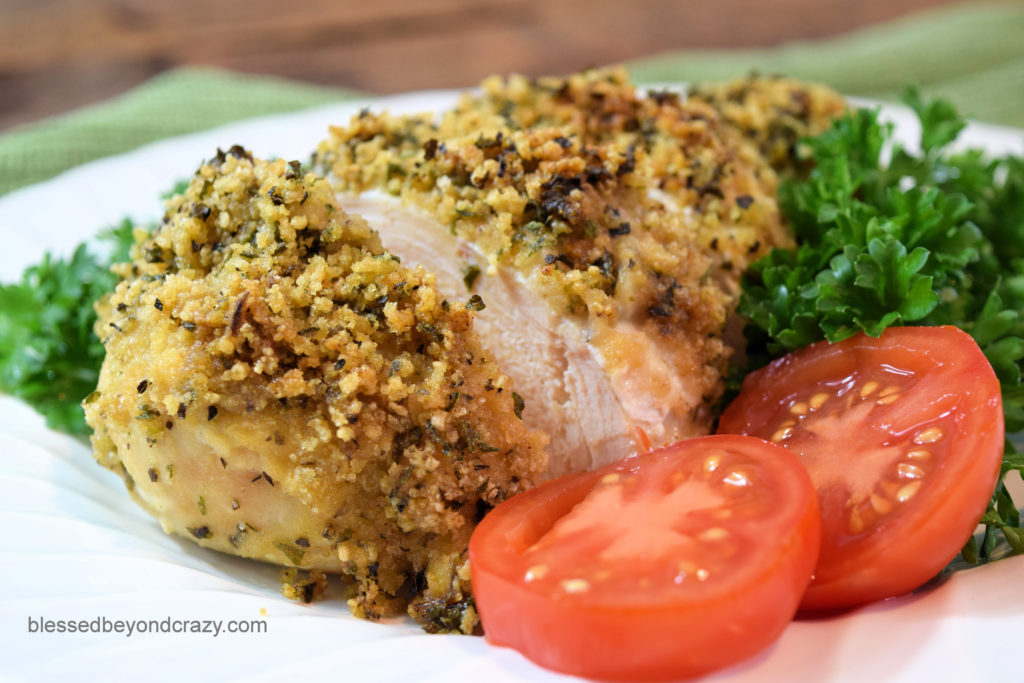 Bake
As the chicken begins to bake, the intoxicating aroma of warm Italian seasonings will begin to fill your home. If you are like me, you will be standing close by with a knife and fork, anxiously waiting for the chicken to be ready.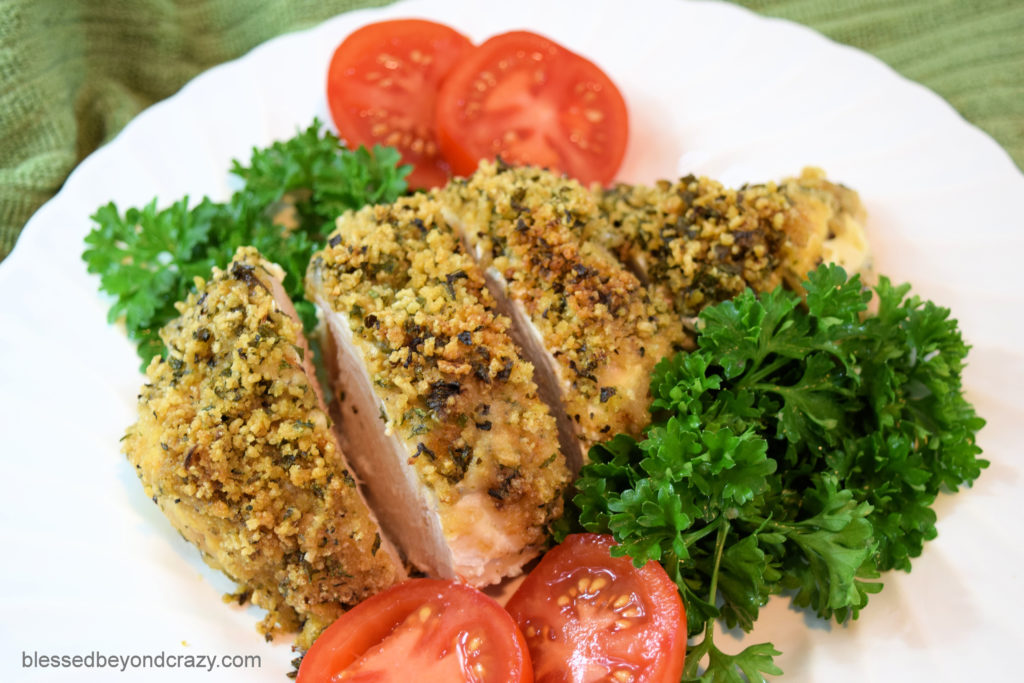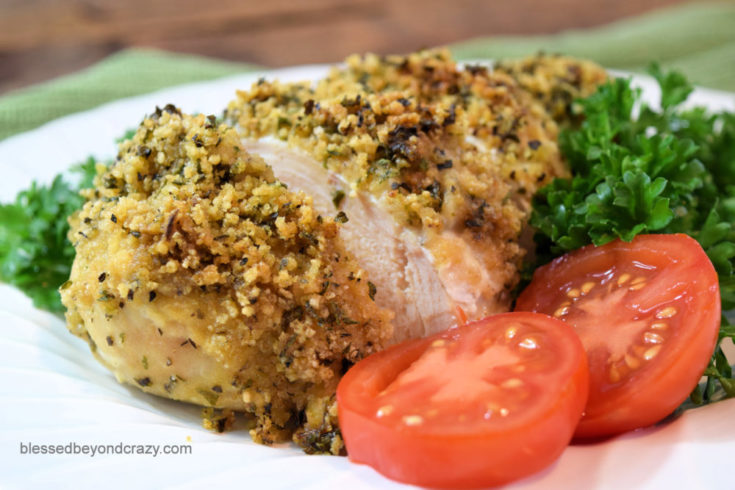 Snappy Italian Chicken Bake
Total Time:
1 hour
20 minutes
Ingredients
1 Tablespoon of each: fresh parsley, basil, and cilantro
3 cups Corn Flakes cereal (*GF version - I use GF Rice or Corn Chex)
1/2 cup butter, melted
4 Tablespoons Italian seasoning (*GF version - use your favorite GF seasoning)
16-ounce sour cream (*GF version - I like Daisy brand)
4 large chicken breast
Instructions
Preheat the oven to 350 degrees F.
Mix sour cream and Italian seasoning.
Coat chicken breast with sour cream mixture.
Place in greased baking dish.
Generously sprinkle crushed cereal mixture evenly over the chicken.
Drizzle melted butter over the top.
Bake at 350 degrees F for 1 hour or until the internal temperature reaches 165 degrees F in the thickest part of the chicken.
Remove from oven. Serve.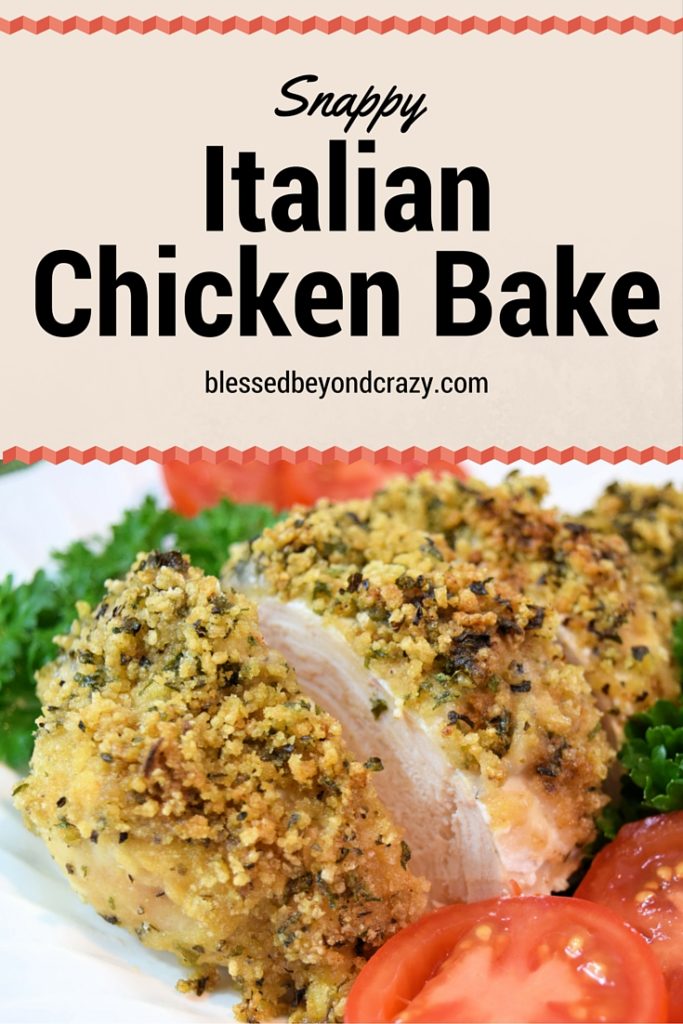 Enjoy!
This Snappy Italian Chicken Bake is a great dish to serve to your family or your dinner guest. Add a side salad, a baked potato, and bread for a complete meal. If you feel like adding a decadent dessert, consider adding a Caramel Pecan Chocolate Cheesecake, or Chocolate Caramel Cookies. Maybe you'll like a Frozen Butter Pecan Pumpkin Pie or a GF Pumpkin Swirl Coffee Cake!
Bon Appetite!
Linda
More great chicken recipes: