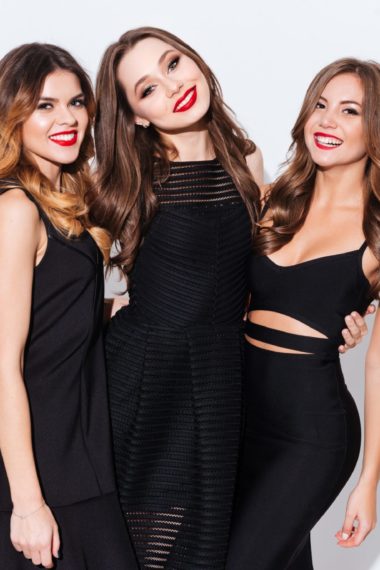 Let's be honest. Every woman needs a black dress (or two) in her closet. Why? Because a black suit or dress is considered to be appropriate formal attire and can be worn for many events and occasions. Along with that, the history behind the little black dress is very interesting.
To help support our blogging activities, our site contains affiliate links. If you make a purchase from a link on our site, we may receive a small percentage of that sale, at no extra cost to you. Blessed Beyond Crazy is a participant in the Amazon Services LLC Associates Program, an affiliate advertising program designed to provide a means for sites to earn advertising fees by advertising and linking to amazon.com.

Why Black?
Here are just a few reasons why:
Black never goes out of style.
It has an overall slimming and flattering effect.
You can wear it every season.
It camouflages stains.
Any other color looks great with it.
Your accessories will be more noticeable.
It works with any skin tone.
It helps you look more mature.
You can wear it at any age.
You can wear it for almost any occasion.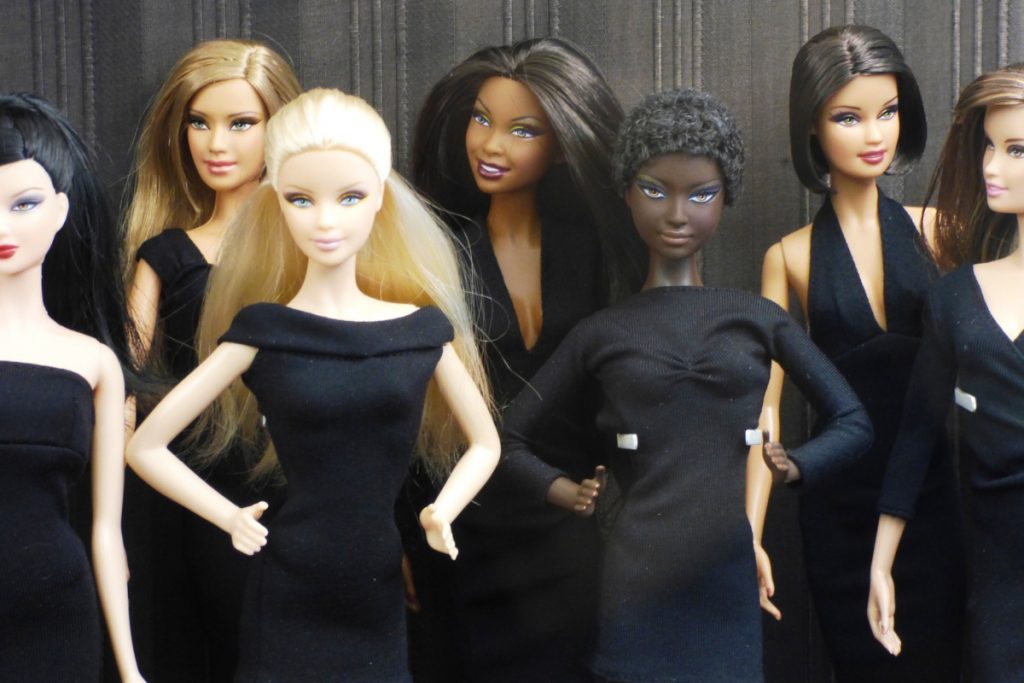 According to historians, prior to the 1920s, a black dress was only worn during periods of mourning. During the Victorian era, a grieving widow was expected to wear black for at least two years.
The 1920's Coco Chanel and Jean Patou changed that tradition. On October 1, 1926, American Vogue magazine ran a small illustration of what it called Chanel's "Ford" dress. The dress was compared to the reliable Model-T car of that era; because of its simplicity, durability, versatility, affordability, and that it would be accessible to women of all social classes.
Henry Ford was quoted as saying, "Any customer can have a car painted in any color that he wants, so long as it's black." Chanel's picture was a simple little black dress, calf-length, and straight. Coco Chanel often stated, "One is never over nor under-dressed in a little black dress." Through the years the name has been shortened to the "LBD."

The Little Black Skater Dress
The skater dress has been around for a long time. It is defined as a short dress (hemline above the knee) with a fitted, high-waist and a wide, circle skirt. It is often made of materials that give a flowing effect and mimics the skirts of figure skaters.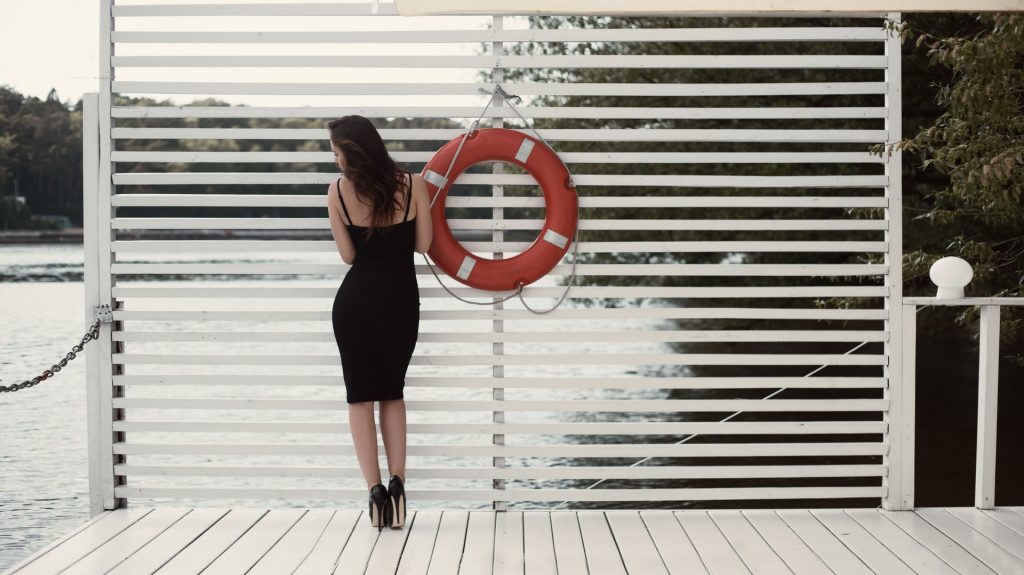 This style of dress was designed to emphasize the top half of the body and finish with a skirt that flares into an A-line shape, (which begs for you to do a twirl). What also makes a skater dress distinctive from other styles is the high neck, which is usually rounded and plain.



The Little Black Bodycon Dress
A bodycon dress is a one-piece, figure-hugging garment that clings tightly to the body from the bust to the lower hem. The bodycon dress comes from the term 'bodycon' – meaning 'body-conscious.'
Bodycon dresses have been a wardrobe staple for ladies who love to emphasize the curves of their bodies. These dresses are usually made of a lycra and polyester blend fabric, which gives enough elasticity to smoothly hug the figure. This style is the most popular fashion for runway and "red carpet" events.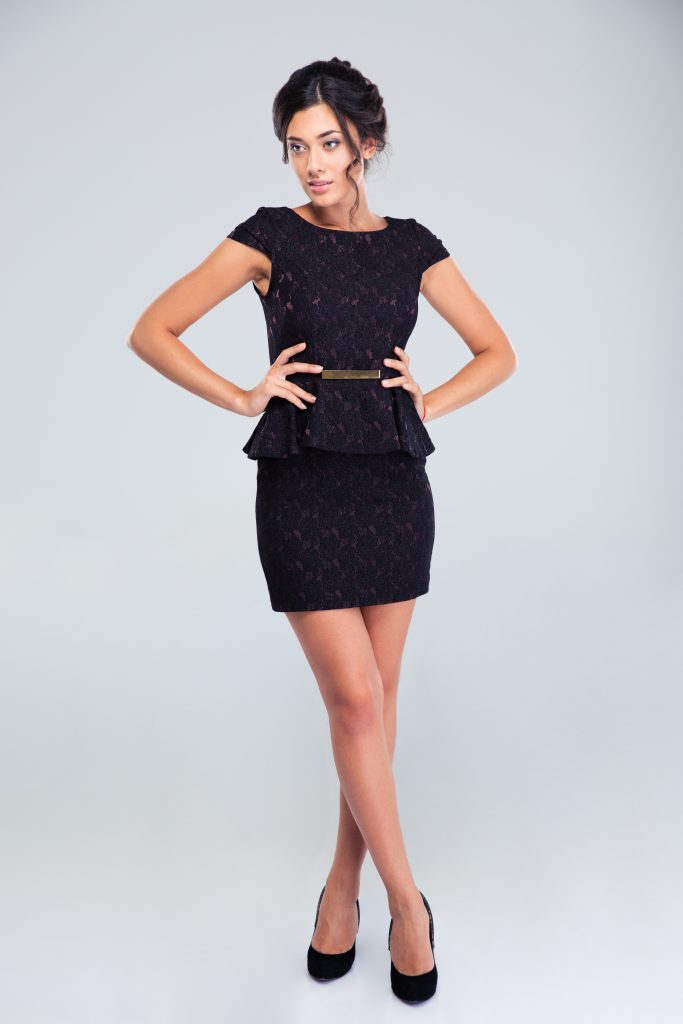 The Little Black 'Touch of Lace' Dress
Fashion has always driven lace production and just within the past several years has, once again, gained in popularity.
Most likely, what we now regard as lace arose in the early sixteenth century. Traveling noblemen and intermarriage between royal families ensured that new fashion ideas were always on the horizon. It was common for lace to be traded (and smuggled) across borders. Through the 18th. century, lace became increasingly delicate, often made with extremely fine linen thread.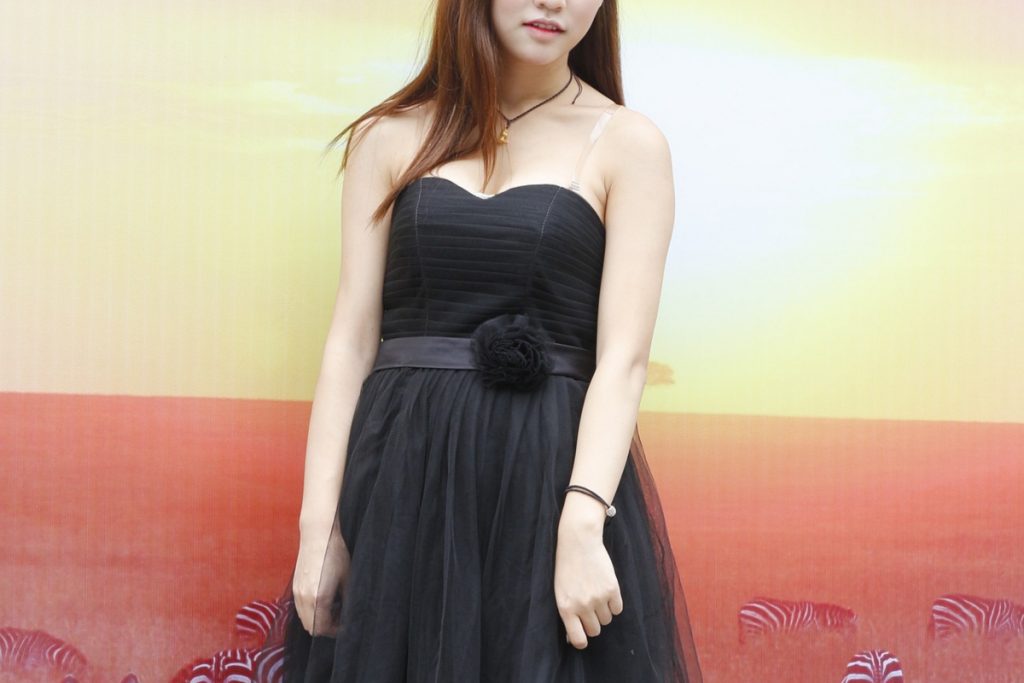 Today, fashion designers add lace to their designs to add interest and a touch of romance/sexiness; especially to a little black dress.



The Little Black Tulle Dress
The name comes from Tulle, a city in the south-central region of France. Tulle was well known as a center of lace and silk production in the 18th century and early tulle netting probably originated in this French city.
Tulle is a lightweight, very fine netting made of various fabrics, including silk, nylon, and rayon. It is most commonly used for veils, formal gowns, and ballet tutus. Tulle is often used as an accent, to create a lacy, floating look and looks beautiful when combined with a simple little black dress.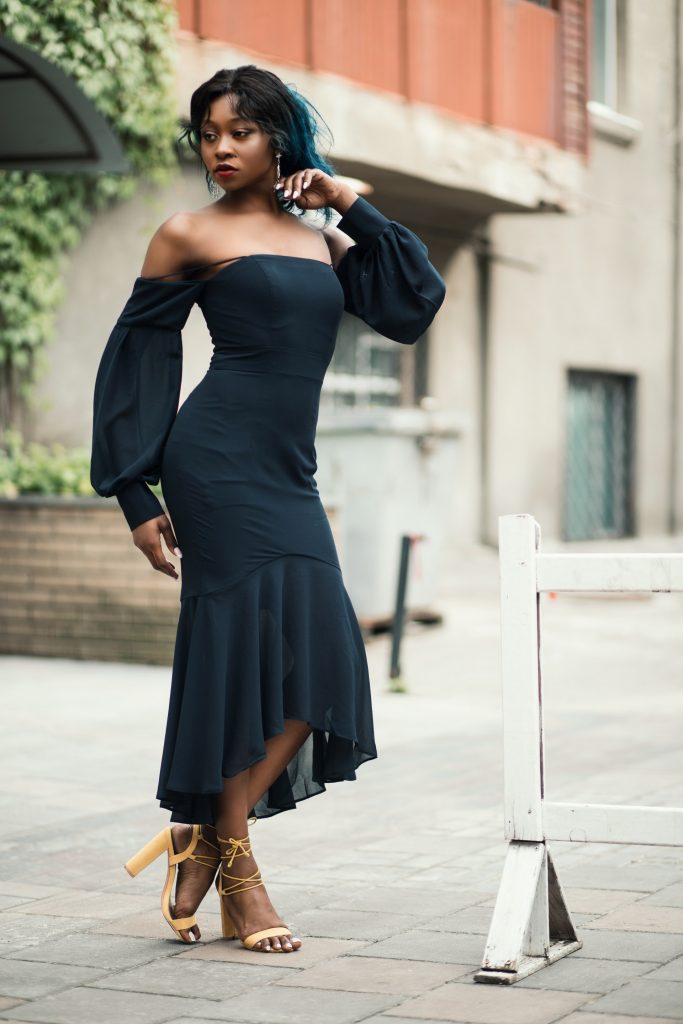 The Little Black Off Shoulder Dress
Off-shoulder dresses first made their appearance during the early 1550s in the form of Tudor gowns and were initially worn only by aristocratic women who had a taste for flair and high fashion. However, this fashion trend quickly spread and became a fairly common sight among ladies from all sects of society.
A black off-the-shoulder dress allows the shoulder-line to look more slender and solid black color will provide an overall sleeker and more toned look. An off-should little black dress can add that distinct touch of glamour to your overall appearance.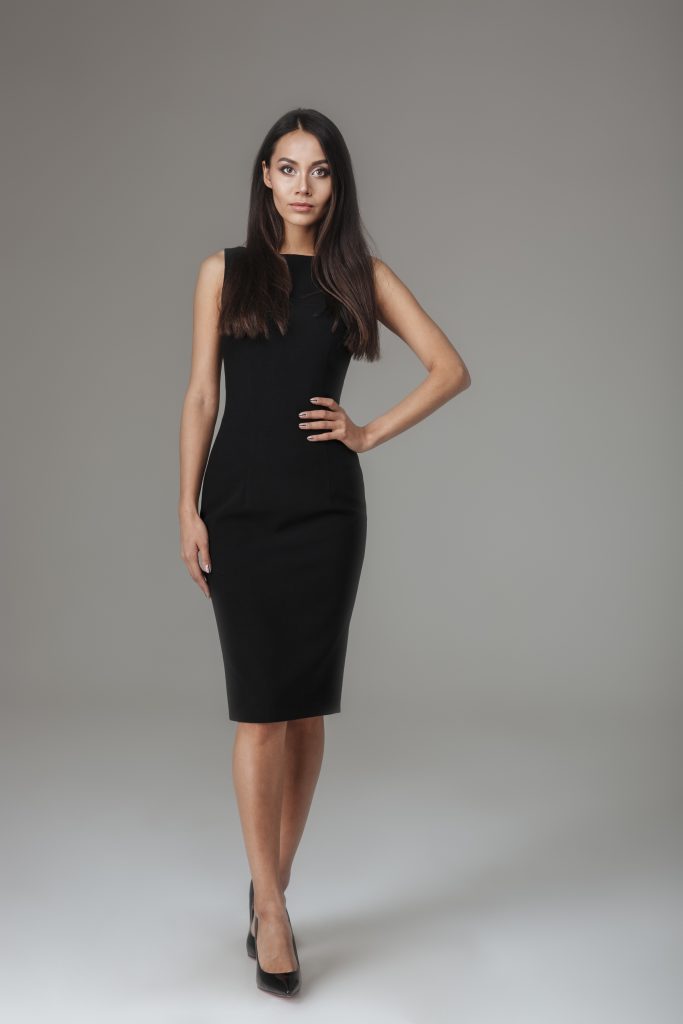 The Little Black Sheath Dress
The sheath dress is defined as a close-fitting dress with a defined waist. The first sheath dresses were likely worn as undergarments. You can find references to them as far back as the 1900s. Frequently a sheath was worn with a dress over top.
As women's clothing became more fitted and shorter, the sheath dress was worn on its own. First Lady and fashion icon, Jackie Kennedy frequently wore sheath dresses.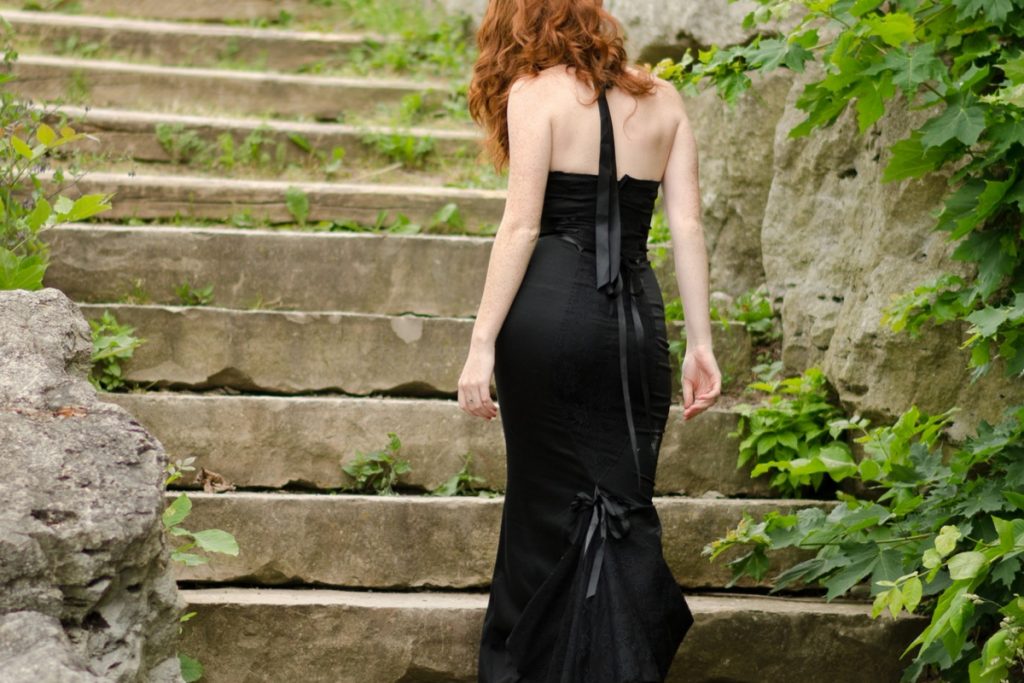 The sheath dress has become a closet staple because it can easily transition from office attire to an after-work cocktail dress. Most designers and brands today include some form of a sheath dress in their collections. The sheath's elegance and simplicity make it perfect for any woman's wardrobe.



The Little Black Strapless Dress
A strapless dress stays put around the upper body without shoulder straps or other visible means of support. It is usually supported by a corset or brassiere, with the tightness of the bodice preventing the dress from slipping down.
The black strapless dress first appeared in the 1930s when designer Mainbocher claims to have produced the very first shoulder-less dress. In 1932, actress Libby Holman was photographed in a strapless dress and is regularly credited with being one of its first high-profile wearers.
Strapless dresses remained popular after the Second World War and in 2012, the strapless dress was described as the most requested style for Western wedding dresses.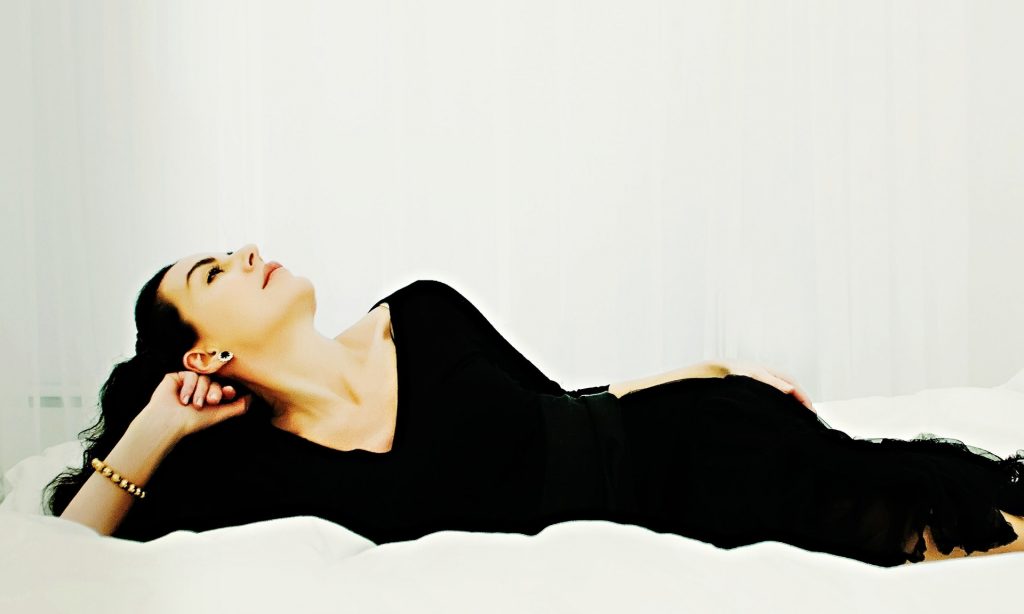 The Long Black Formal Dress
An evening gown is a long flowing women's dress that is worn to a formal affair. Evening gowns are usually made of luxurious fabrics such as chiffon, velvet, satin, organza, silk, etc…
Although the terms are used interchangeably, ball gowns and evening gowns differ in that a ball gown will always have a full skirt and a fitted bodice, whereas an evening gown can be any silhouette and may have an empire or dropped waist.
Black evening gowns were originally designed to be sleeveless and made with the most expensive fabric and trimmings a woman could afford.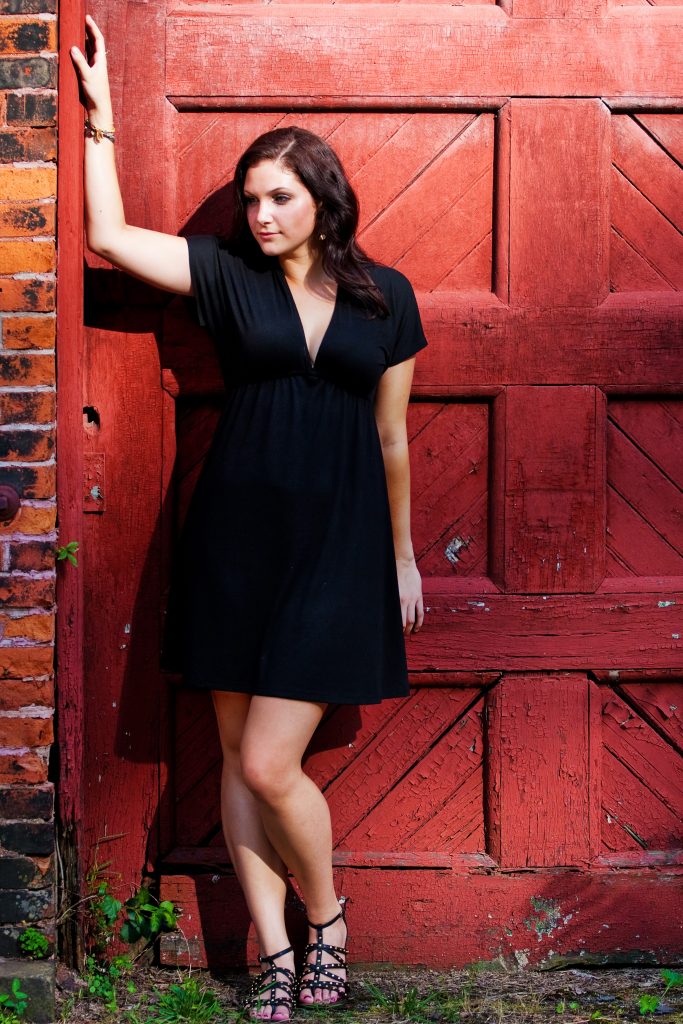 The Little Black Smock Dress
A smock/frock was traditionally an outer garment worn by rural workers in parts of England and Wales. Smocks were cheaper than other forms of outer garments and were comfortable, durable, and washable. Today there are numerous comfortable and stylish black smock dresses to choose from.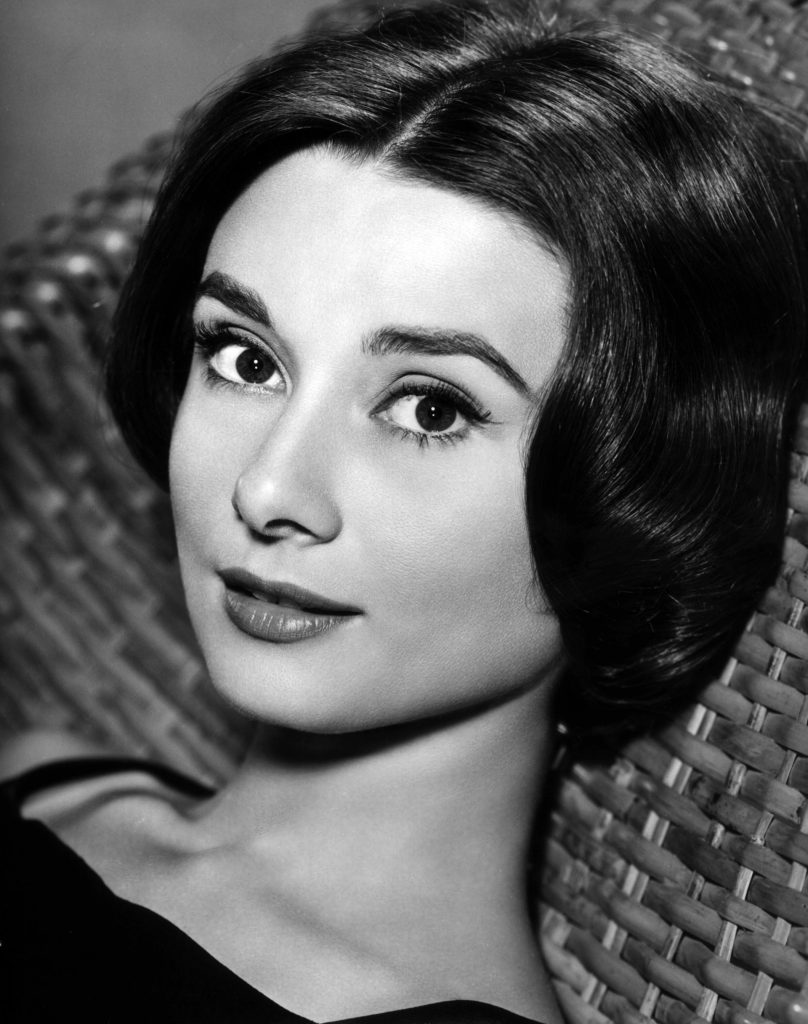 The Little Black Vintage Dress
The popularity of the LBD in North America was helped along by Hollywood's influence. In 1961, Audry Hepburn wore a little black dress in the movie, Breakfast at Tiffany's which tremendously helped the craze for the LBD.
Hepburn's dress was not by Chanel, but by Hubert de Givenchy. Hepburn still possessed the spirit of the Chanel quote, "A girl should be two things: classy and fabulous."
The black Givenchy dress set the standard for wearing a little black dress accessorized with pearls (together called 'basic black') and was frequently seen throughout the early 1960s. In 2006, Hepburn's "Breakfast at Tiffany's" LBD was auctioned for charity for more than $800,000.


The Little Black Sequin Fringe Dress
In the 1920s, the popular dance, the Charleston, inspired a dress completely covered in fringe, which would move and shake along with the body's movements.
Until now, fashion was mainly associated with upper-class women. Since black flapper dresses had simpler designs, middle-class women who were not rich could make them. It was also during this time that females won the right to vote and enjoyed more social freedoms.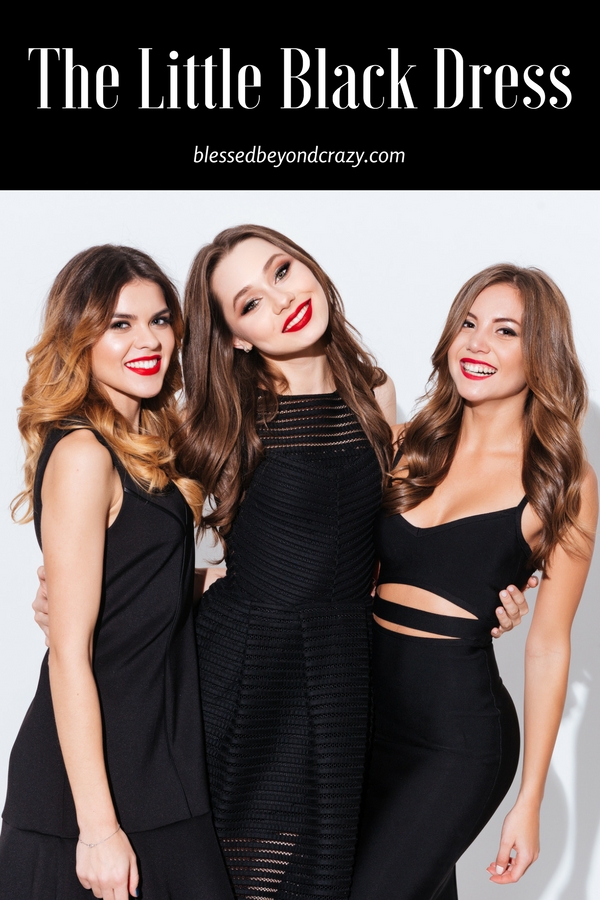 What's your style?
Since there are so many little black dresses to choose from, you just can't go wrong! Which style is your favorite? Where would you wear a little black dress?
Linda
More great ideas: