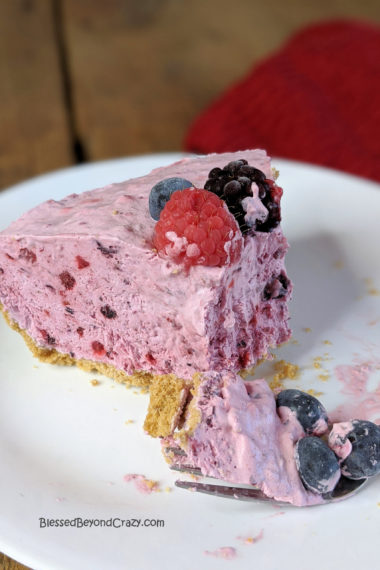 If you love make-ahead, fruity popsicles, and frozen desserts I think you'll love this Easy Frozen Berry Cream Pie. Not only is it ridiculously simple to make, but it's also a recipe that can effortlessly be modified to be gluten-free. 
To help support our blogging activities, our site contains affiliate links. If you make a purchase from a link on our site, we may receive a small percentage of that sale, at no extra cost to you. Blessed Beyond Crazy is a participant in the Amazon Services LLC Associates Program, an affiliate advertising program designed to provide a means for sites to earn advertising fees by advertising and linking to amazon.com.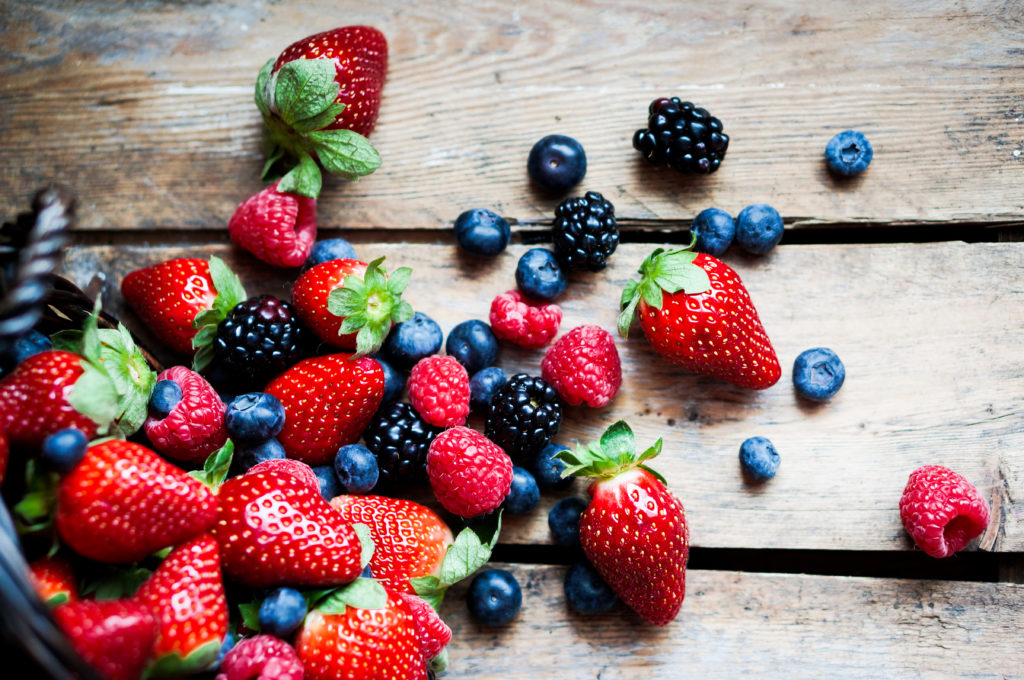 Mixed Berries!
Personally, I love all types of berries and enjoy eating them fresh, right off the vine. However, I also love using mixed berries to create all kinds of fabulous desserts such as a Triple Berry Angel Food Trifle!
To make this particular Frozen Berry Cream Pie I used a bag of mixed frozen blackberries, raspberries, and blueberries. However, you can also use other fruit combinations such as strawberry + pineapple + peaches + mango. Practically any fruit combination will work just fine in this recipe.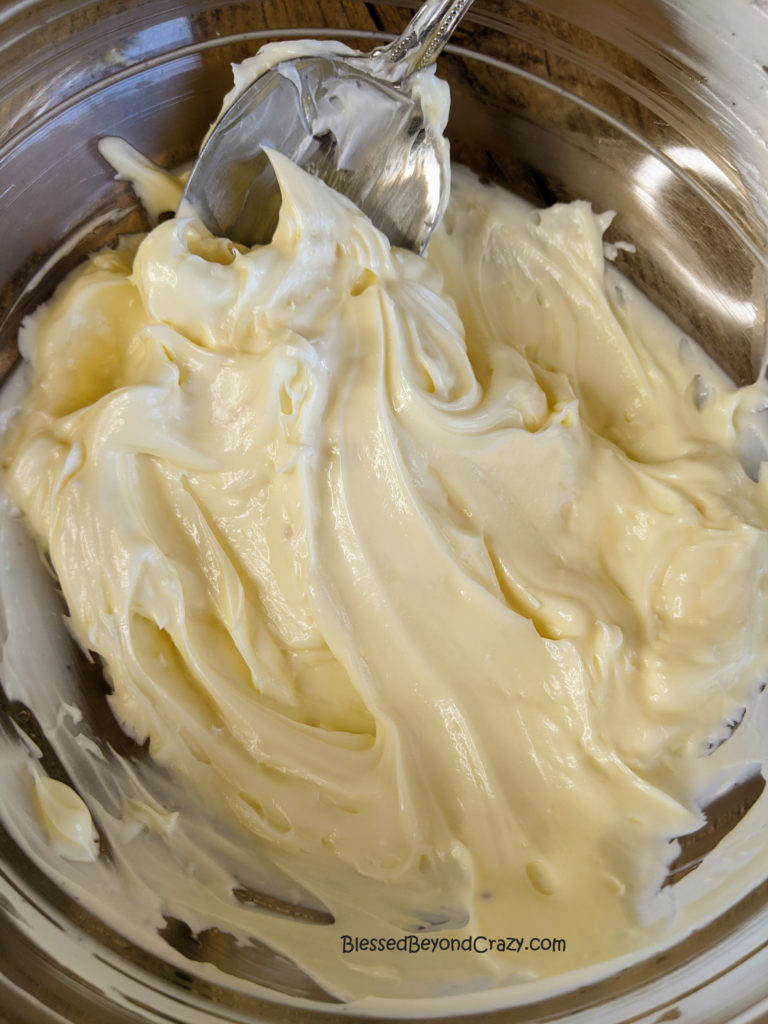 No-Bake Dessert
Don't you just love a yummy no-bake dessert? Anna and I sure do! Especially one that includes cream cheese!
Having said that, the first step in creating a Frozen Berry Cream Pie is to cream together softened cream cheese and a little granulated sugar. Be sure to stir the mixture until all of the lumps of cream cheese are removed!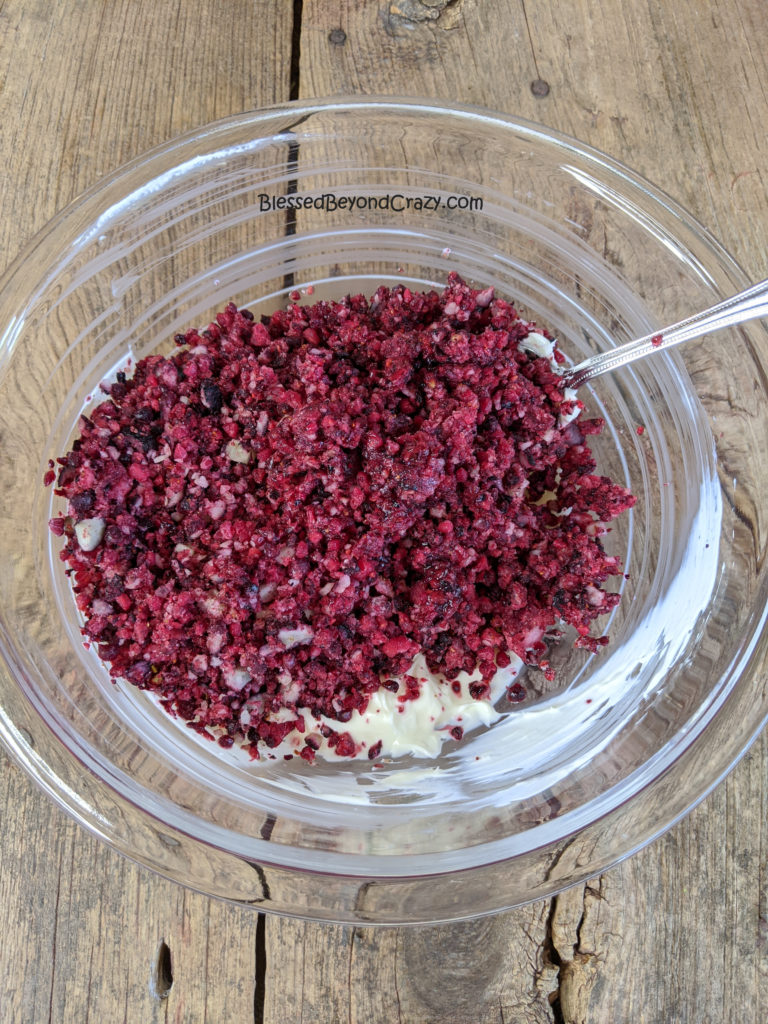 Mixing in the Berries!
The next step is to stir chopped frozen berries into the cream cheese mixture.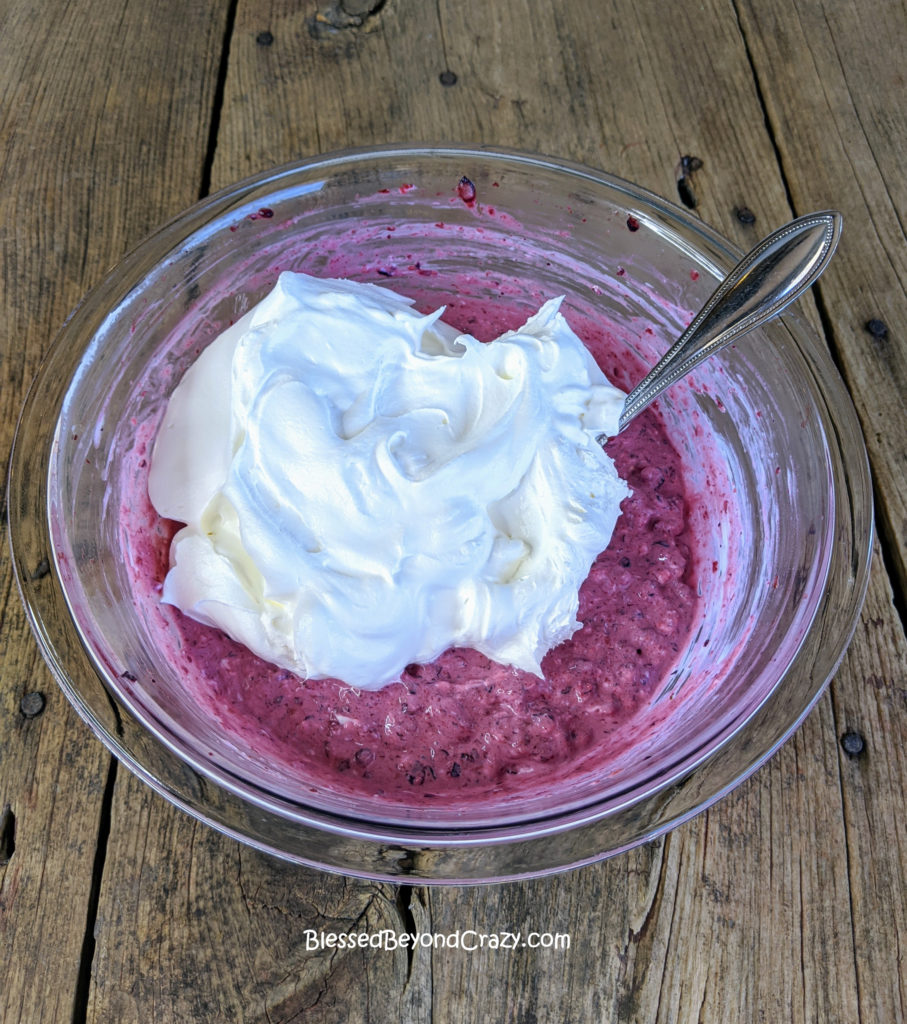 Whipped Topping
As you know, heavy whipped cream or store-bought whipped topping helps to make desserts light and creamy.
One of our most popular blog posts features low-carb, diabetic-friendly, No-Bake Cherry Dessert (pictured above). It's another extremely easy-to-make dessert.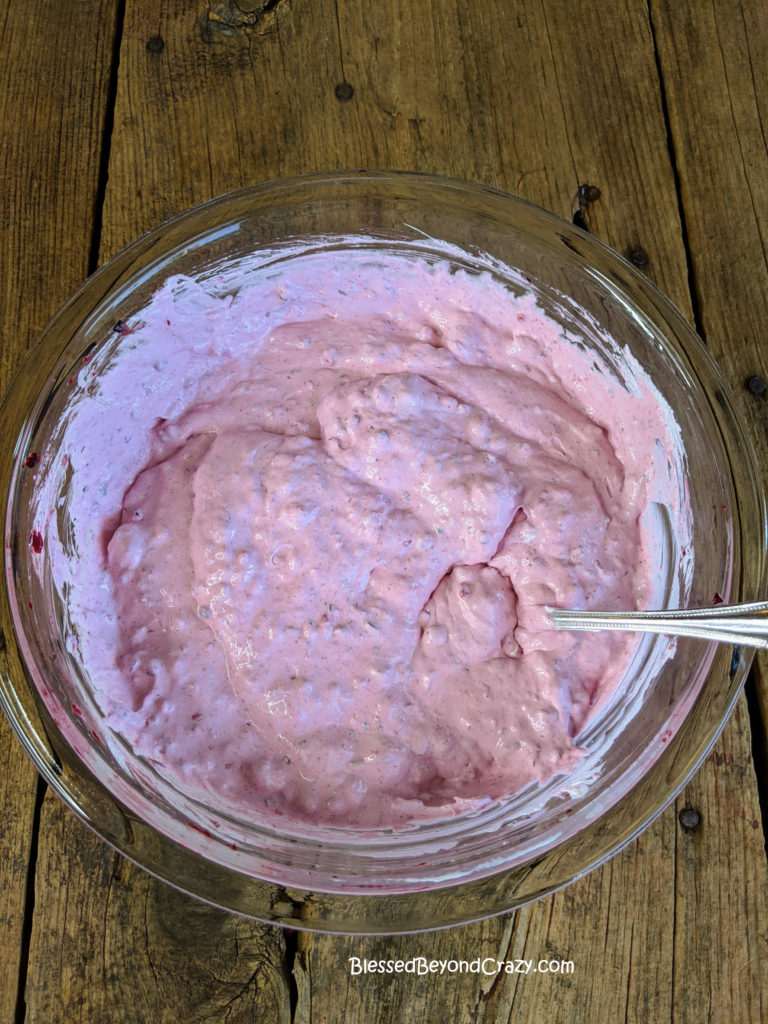 Mix It Together!
No pie crust on hand? Instead of placing the mixture into a pie crust, simply spoon it into a silicone muffin pan. Freeze until firm then simply pop out an individual serving (save the remaining frozen fruity balls for later). You may enjoy a drizzle of Magic Shell chocolate ice cream topping over top.
Yet another idea is to add popsicle sticks before placing the fruity balls into the freezer. When frozen, you can eat them like a popsicle.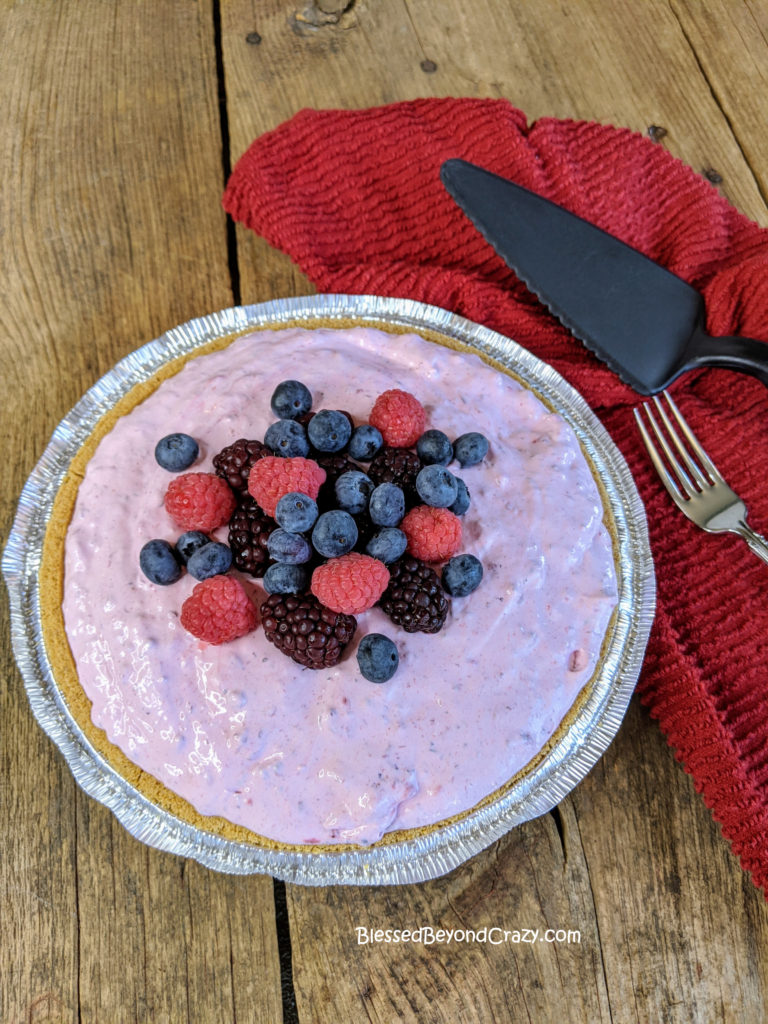 Making Pie!
Next, pour the fruity mixture into a prepared graham cracker pie crust or homemade pie crust. You can also use a gluten-free graham cracker crust
to make a gluten-free Frozen Berry Cream Pie.
Have you seen this popular blog post? My daughter-in-law, Becky shared her grandmother, Viola's Never Fail Pie Crust recipe. Viola grew up Amish and later worked for nearly 5 years at a pie pastry shop.
This is the real deal and this pie dough isn't finicky if it's overhandled. Plus, if you mess it up when rolling it out, you can start all over because this stuff is like playdough. It also freezes great so you can make an apple, blueberry, rhubarb, cherry, or pumpkin pie later.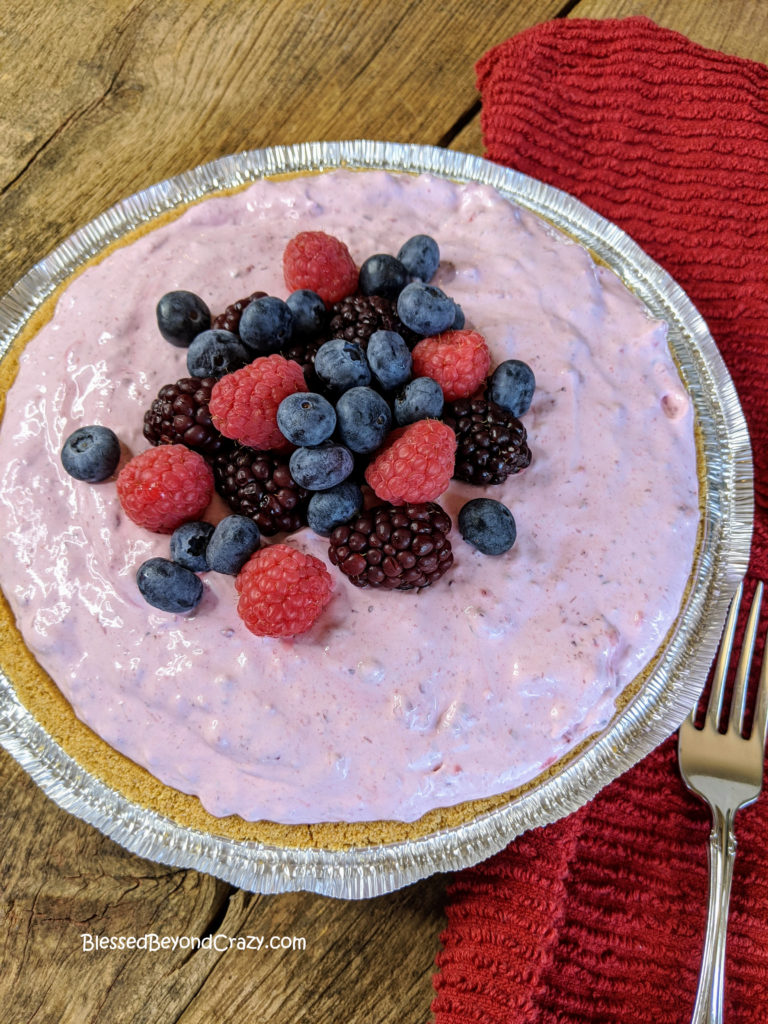 Garnish
Personally, I like to garnish my pie with a handful of fresh berries, however, feel free to also add a little whipped topping, chopped nuts, etc…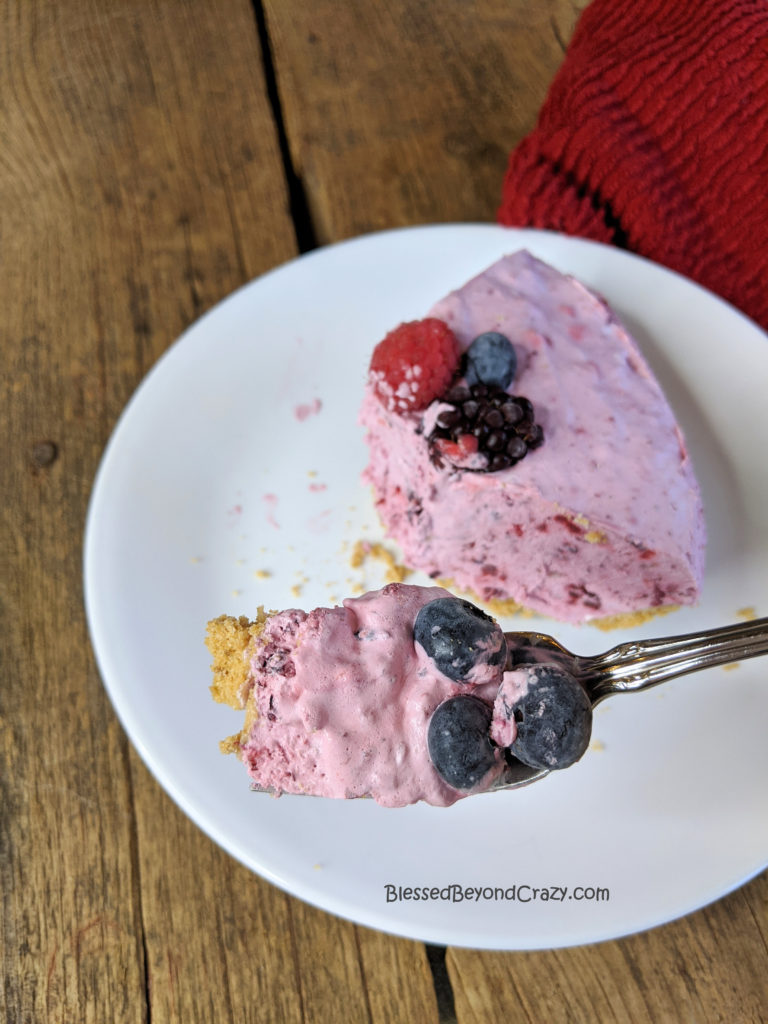 Freeze!
Now comes the hard part. Waiting for the pie to freeze. I suggest freezing the pie for at least six hours, or overnight.
The pie is easy to cut if you warm a table knife under hot water for a few minutes, then wipe it dry. While the knife is warm, slice the pie into 6 or 8 servings and serve.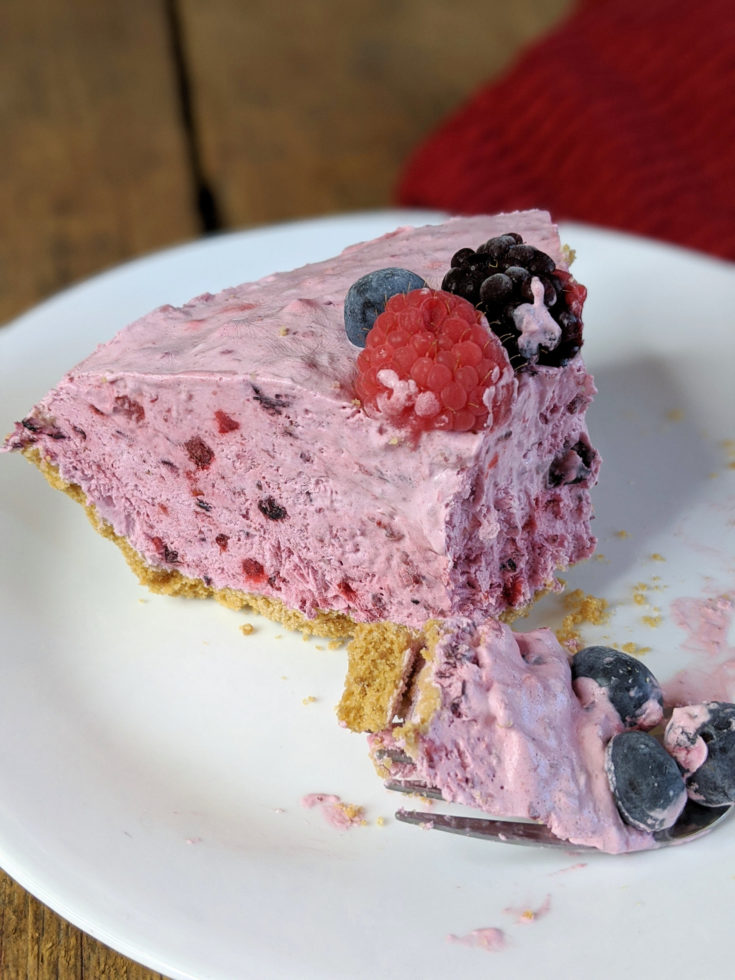 Yield: Serves 6 - 8
Easy Frozen Berry Cream Pie
Prep Time: 15 minutes

Additional Time: 6 hours

Total Time: 6 hours 15 minutes

You'll love this make-ahead, delicious, creamy, and refreshing frozen fruit pie.
Ingredients
1 (9-inch) graham cracker crust (GF Option: use a gluten-free crust)
1 (8-ounce) cream cheese, softened
2 tablespoons granulated sugar
1 (16-ounces) bag frozen berry blend
1 (8-ounce) container whipped topping, thawed (GF Option: use a gluten-free brand)
A handful of fresh or frozen berries to use as garnish
Instructions
Place softened cream cheese in a bowl. Add sugar and blend until smooth.
Place frozen berries in a blender. Cover and blend until pureed. Stir berries into the cream cheese mixture.
Fold in whipped topping. Pour mixture into graham cracker crust. Garnish with fresh berries.
Freeze for 6 hours or overnight.
When ready to serve, place a table knife under warm water; wipe dry and while the knife is warm, cut pie into 6 or 8 servings. Serve.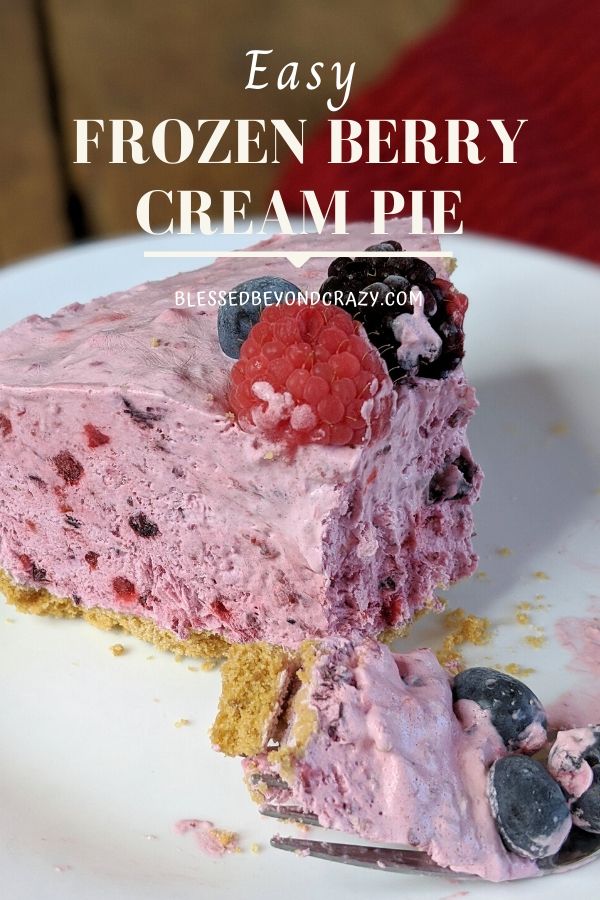 What's your favorite way to use berries?
Enjoy!
Linda
More great ideas: