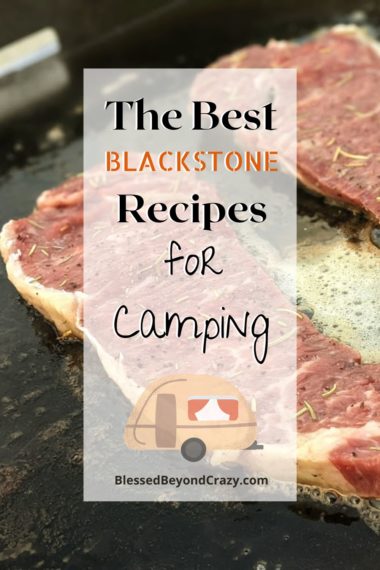 Making Blackstone recipes while we camp has been a huge game-changer! Not only are we eating so much better on our camping trips, but using a Blackstone has drastically cut down on meal prep/cooking time and clean-up. I'm sharing with you our favorite Blackstone recipes that we make while we are camping.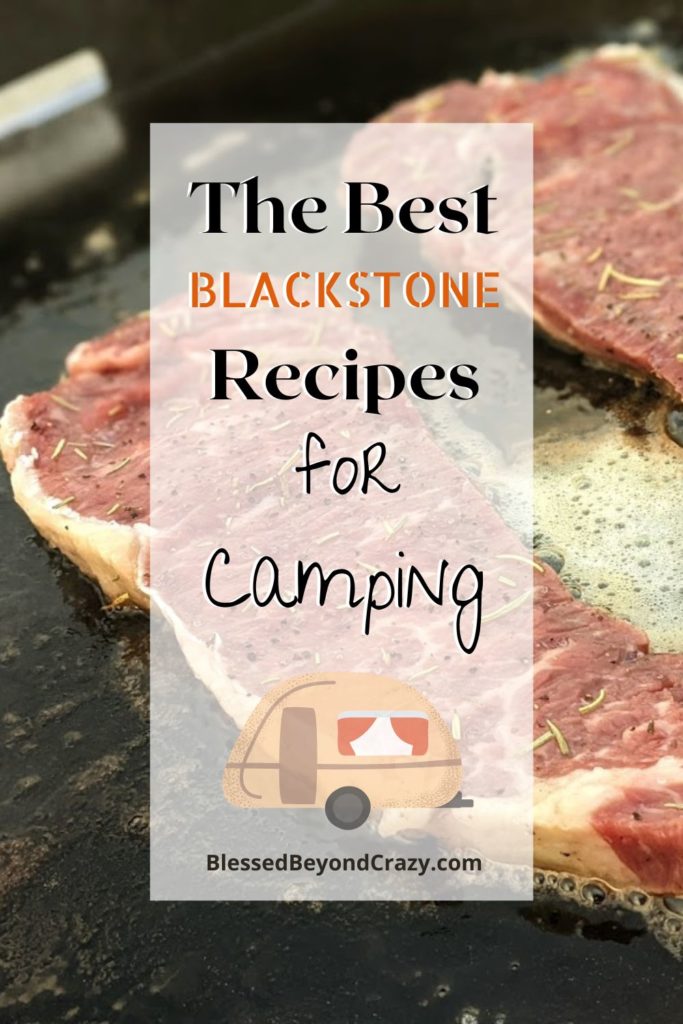 To help support our blogging activities, our site contains affiliate links. If you make a purchase from a link on our site, we may receive a small percentage of that sale, at no extra cost to you. Blessed Beyond Crazy is a participant in the Amazon Services LLC Associates Program, an affiliate advertising program designed to provide a means for sites to earn advertising fees by advertising and linking to amazon.com. As an Amazon Associate, I earn from qualifying purchases.
We use a mini Blackstone while camping, and a larger one while at home. It doesn't matter the size. My husband also bought a propane adapter hose, so he can use a larger propane tank that we have on our camper.
FYI: this is NOT a sponsored post, we just really really love our Blackstone.
Blackstone Hamburgers
When I think of camping meals one of the first things I think of is hamburgers! We have hamburgers just about every time we camp.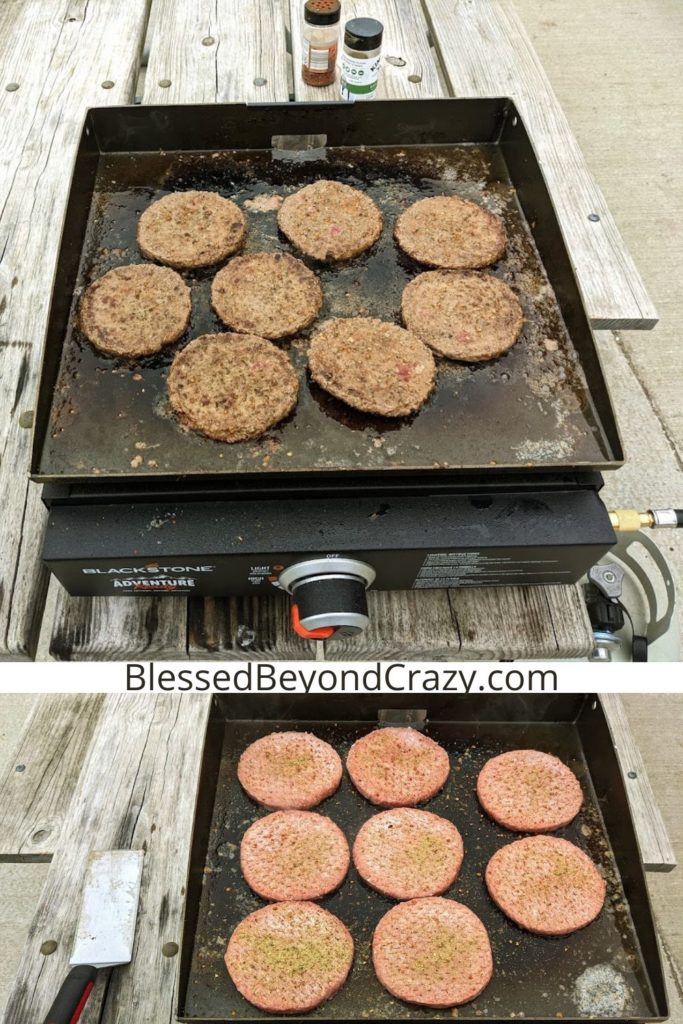 When we make hamburgers on the Blackstone, we start by melting a small pat of butter under each pattie and sprinkling them with our favorite seasoning. At the very end, we add a slice of cheese until it is nice and melted, then each person adds their favorite toppings. To make things easier while camping, we use frozen hamburger patties, but fresh would work just as well.
Blackstone Brats
Brats and hot dogs are another camping must-have meal! Sometimes it is just too hot to cook over a fire, so the Blackstone it is!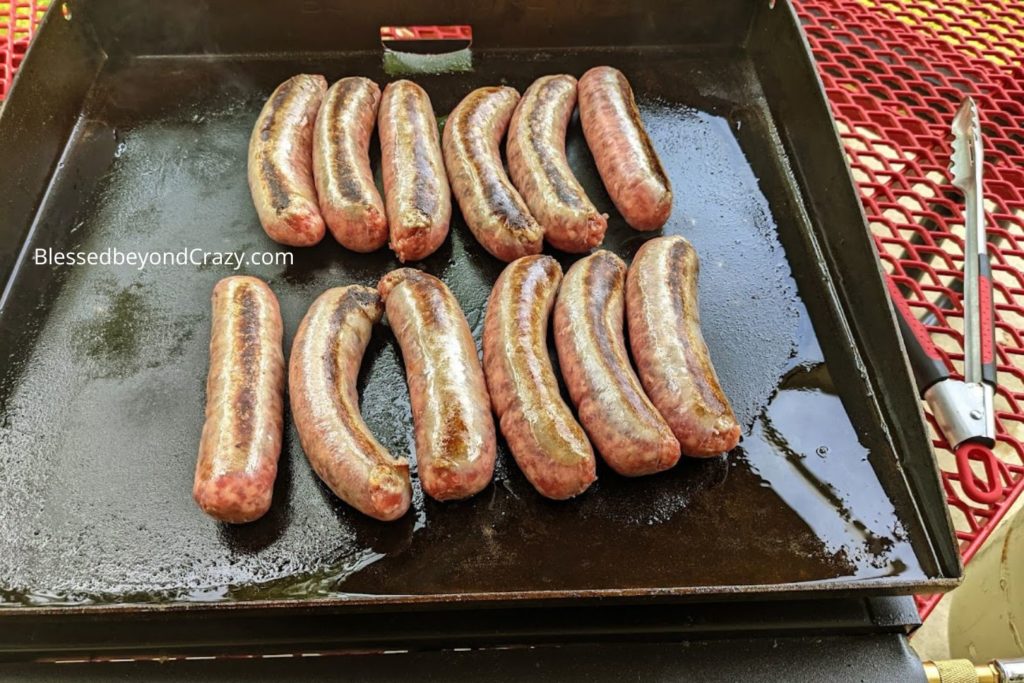 Blackstone Chicken Fajitas
The last time we camped it was my daughter's birthday, and she specifically requested Chicken Fajitas. The day before, I cut up the chicken, onions, and peppers at home and put it all in a container with a marinade. Then once we got to the campground that weekend my husband fried it up on his Blackstone. Serve with any of your favorite toppings.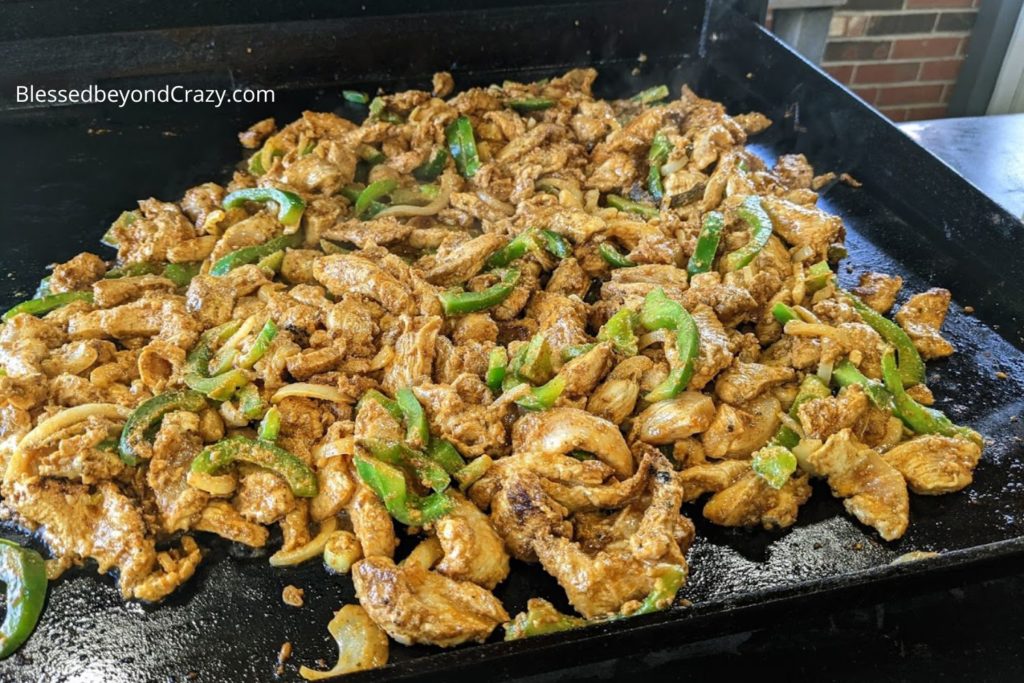 Blackstone Hot Ham and Cheese Sandwiches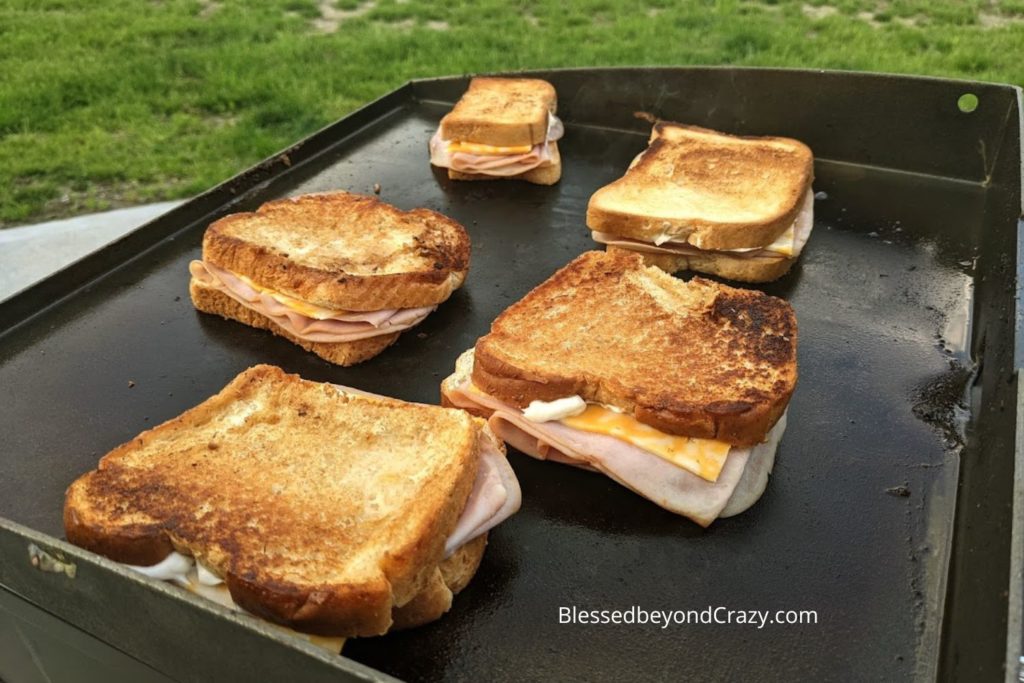 Sandwiches are so easy to make while camping. We made ours a little fancier by frying them on the griddle. Each person got to customize their own sandwich to their liking, which is always a win! Some people used gluten-free bread.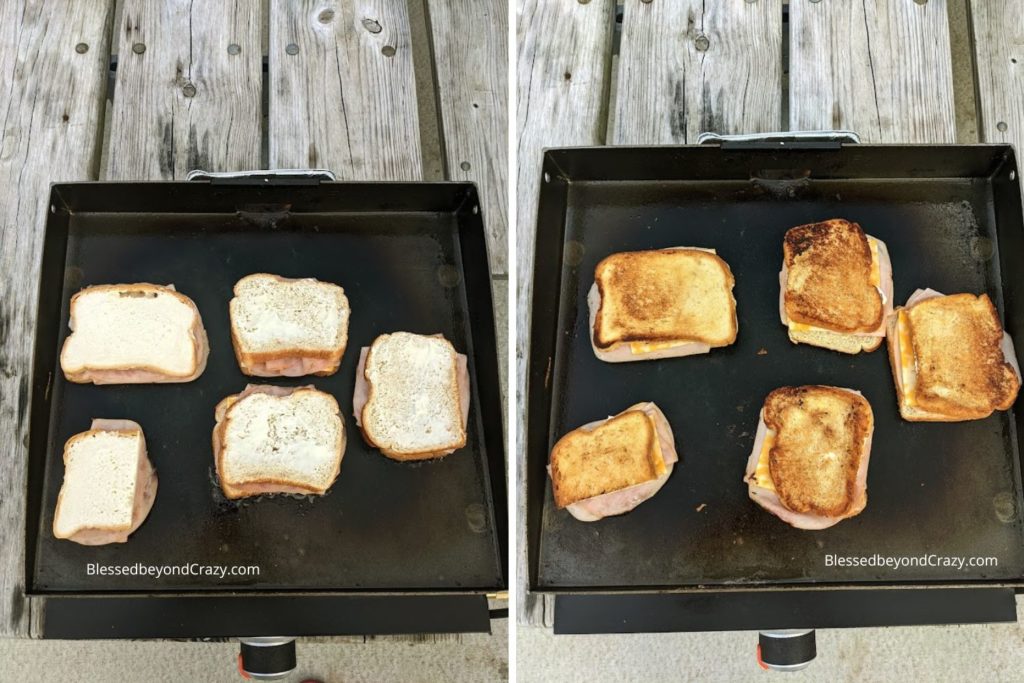 Blackstone Breakfast
Of course, breakfast is one of the favorite meals while camping and for using a Blackstone.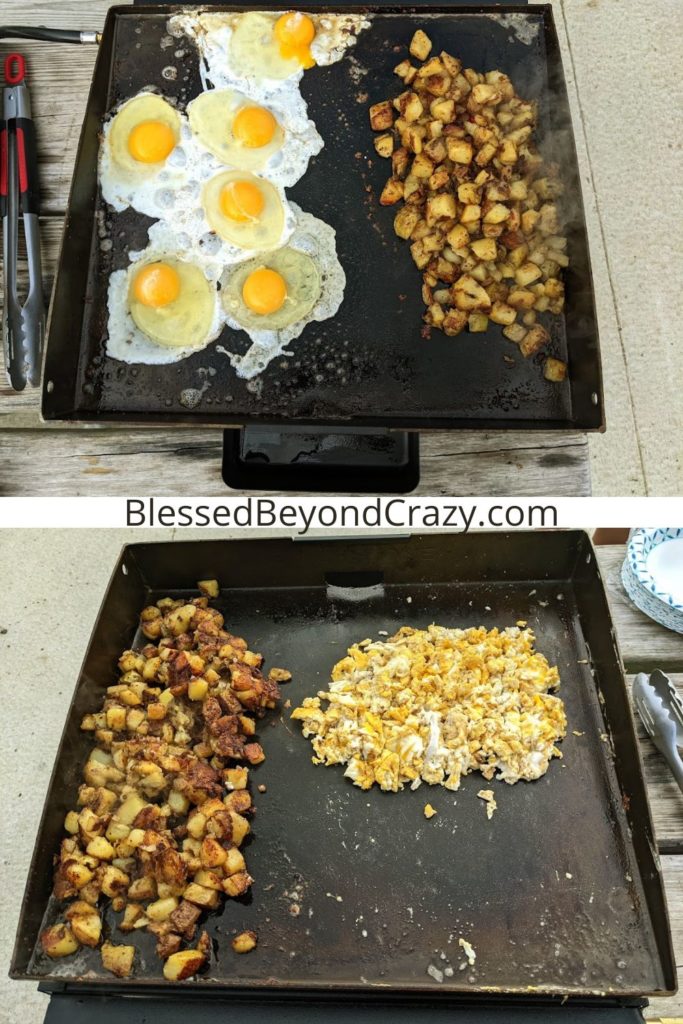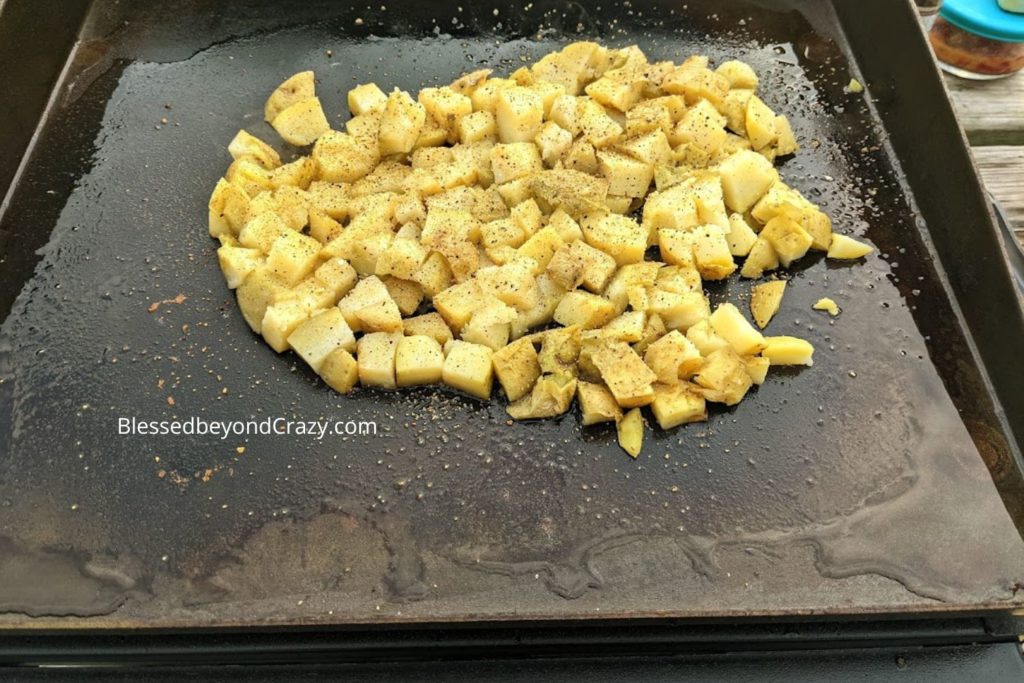 Blackstone Steaks
This is my formal request to have steak every time I go camping. We cook our steaks in butter with garlic, then add salt, pepper, and rosemary.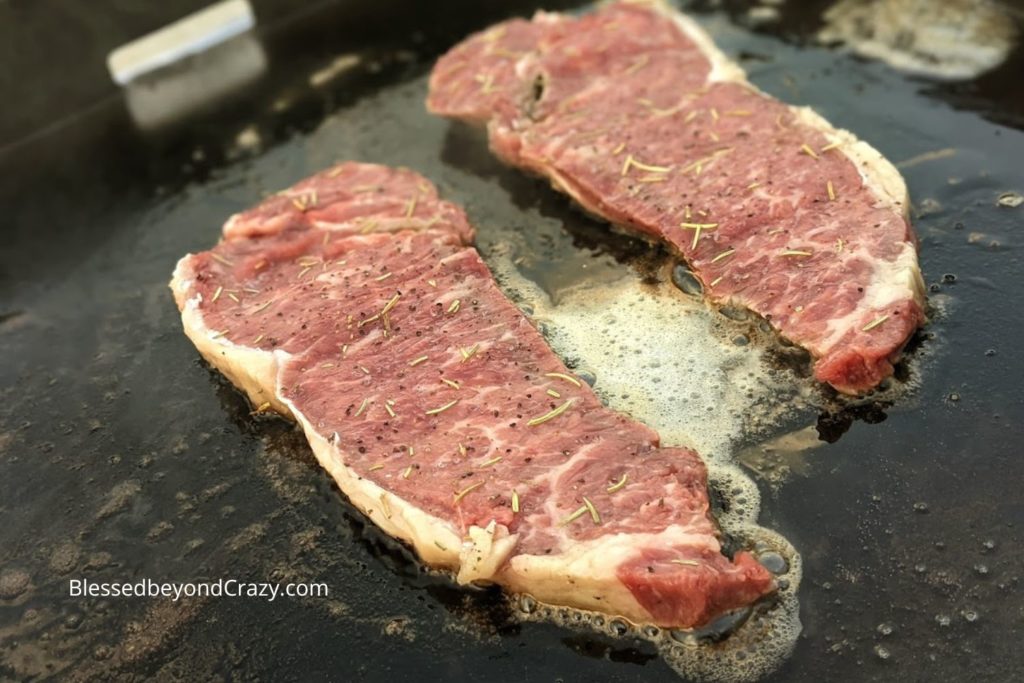 Blackstone Chicken Thighs
Chicken thighs are so easy and versatile. Use your favorite seasoning and serve with your favorite sides.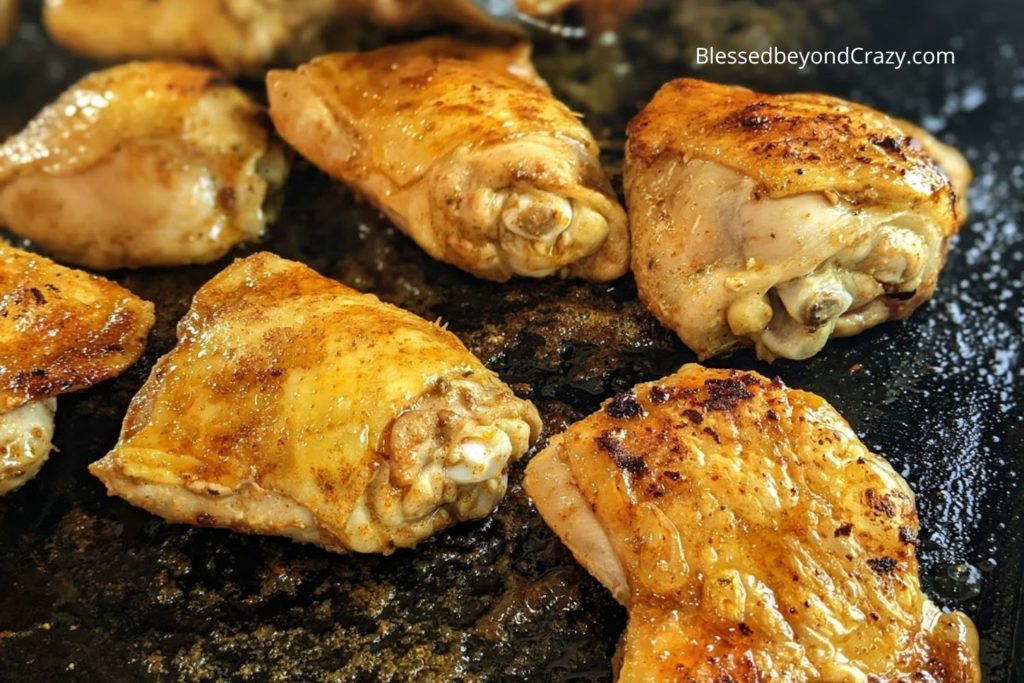 Salmon Burgers
Mix together all the ingredients for the salmon burgers in an airtight container before you leave for your camping trip. Then when you're ready to eat fry them up on your Blackstone.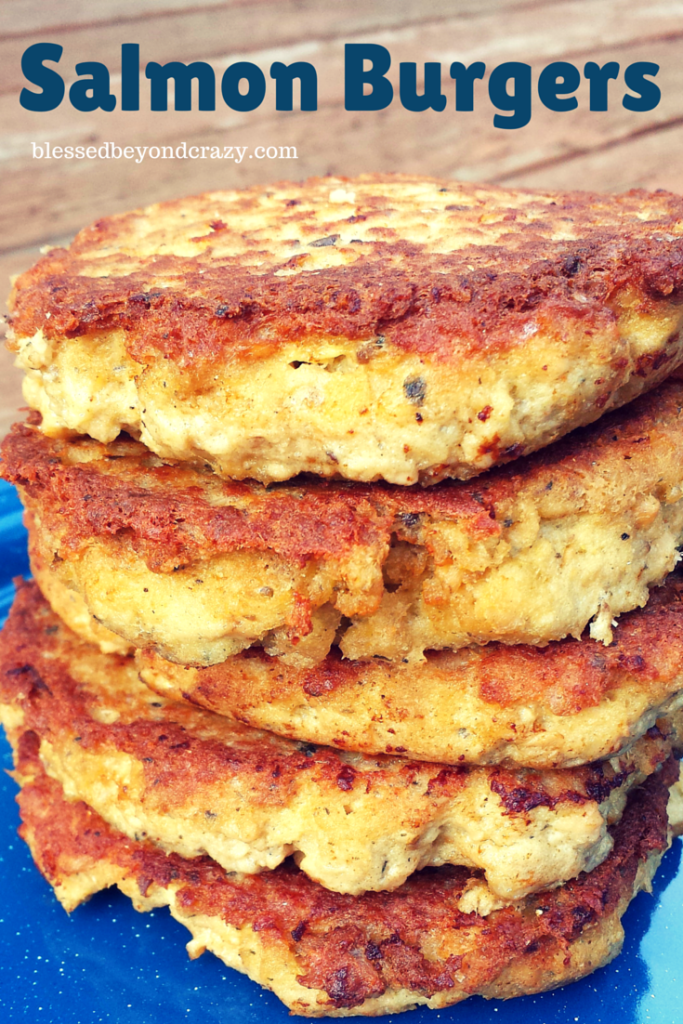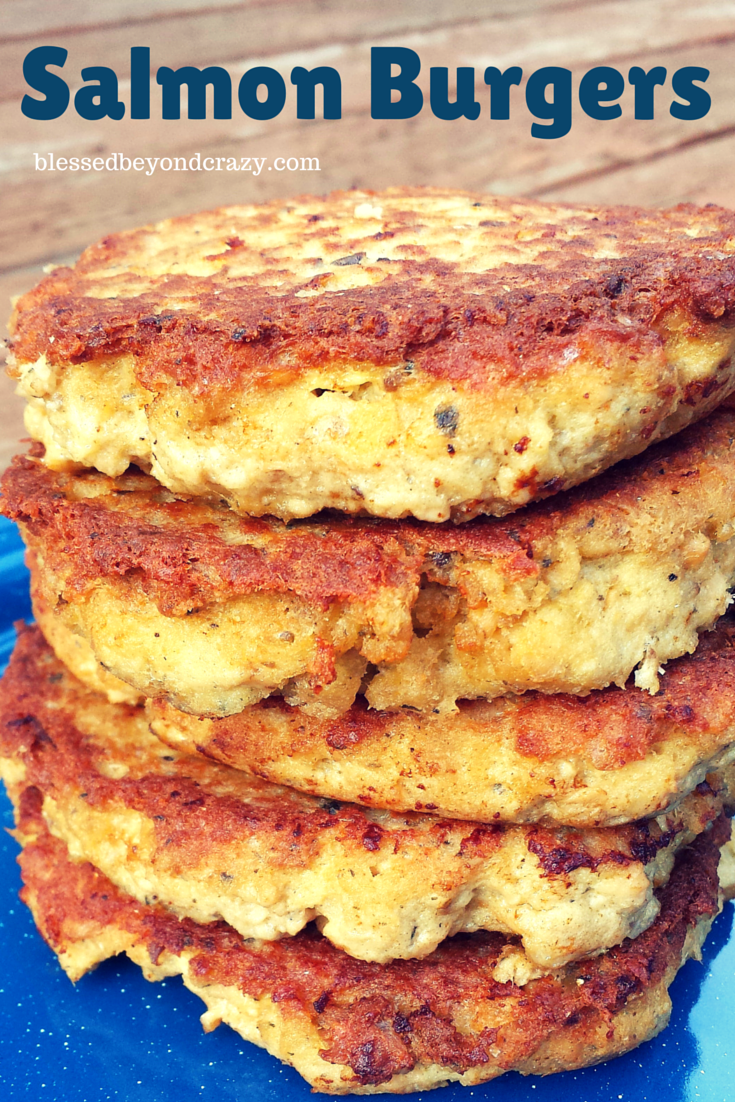 Blackstone Vegetables
Zucchini, broccoli, asparagus, green beans, etc. Whatever vegetable is in season can easily be fried up on the Blackstone and served as a side dish with your main course. We like to cook vegetables with butter, garlic, salt, and pepper (and sometimes bacon).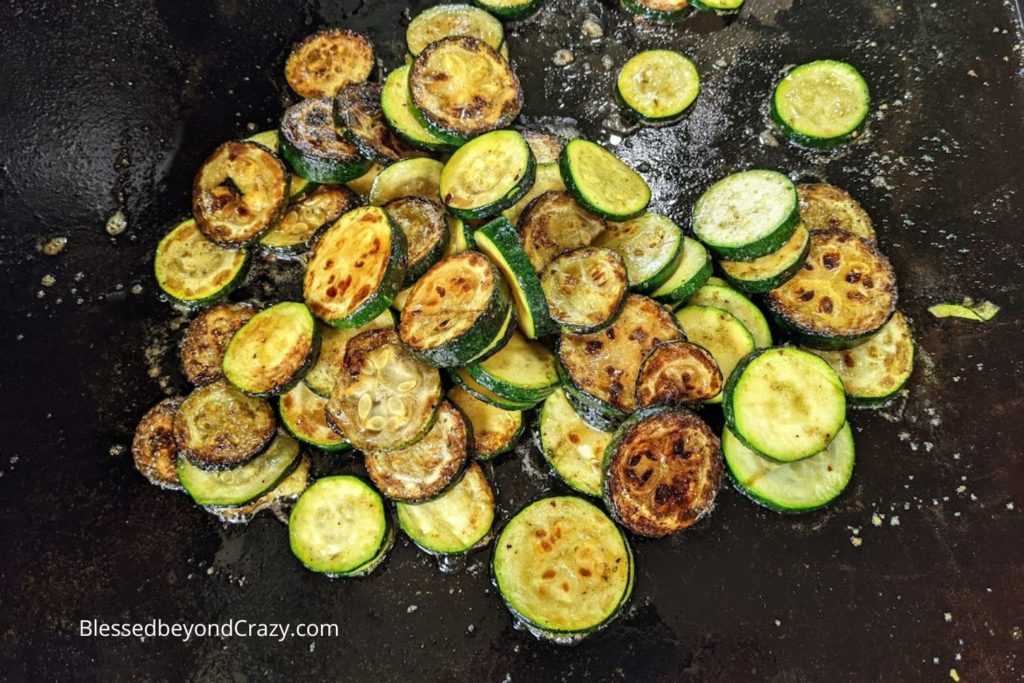 Favorite Blackstone Accessories
I already mentioned the propane adapter hose, but here are some of our favorite accessories. P.S. These would all make great Father's Day gifts!
The more we go camping the more I will update this post with more Blackstone recipes. So be sure to save this post!