Simple! 3 Ingredients!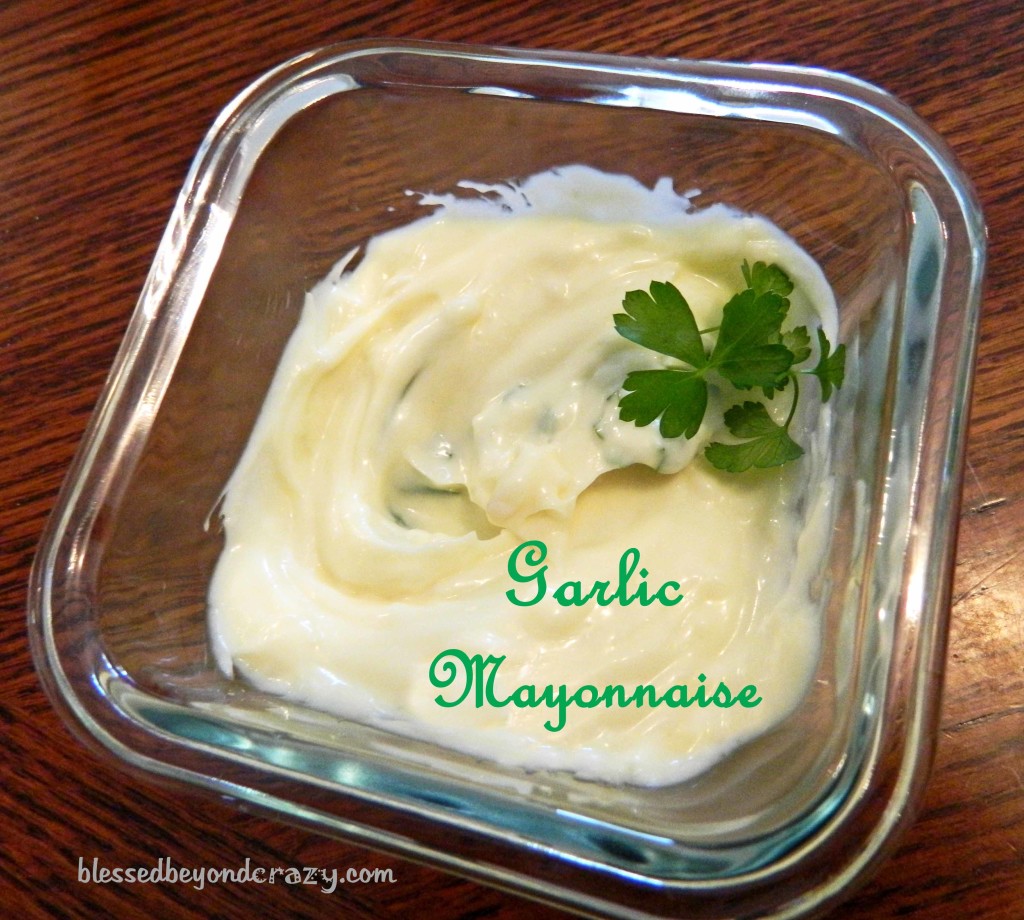 There are only 3 ingredients to this delicious garlic mayonnaise. You most likely already have them all in your kitchen.
It is so simple and quick to whip up. One time we forgot to make this before our meal was ready. I paused supper to mix this up really fast and it took only one minute.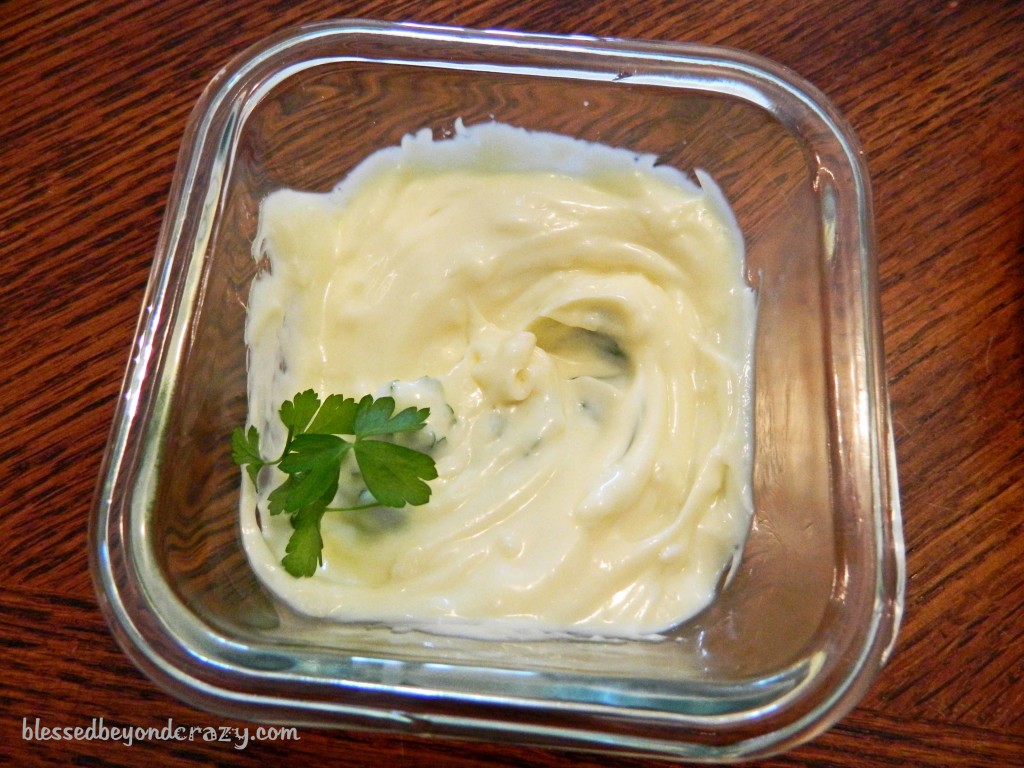 You only need 3/4 Cup of Mayonnaise (use gluten-free mayonnaise to make this gluten-free), 1 crushed clove of garlic, and 2 tablespoons of olive oil. Mix well and serve.
I told you it was easy!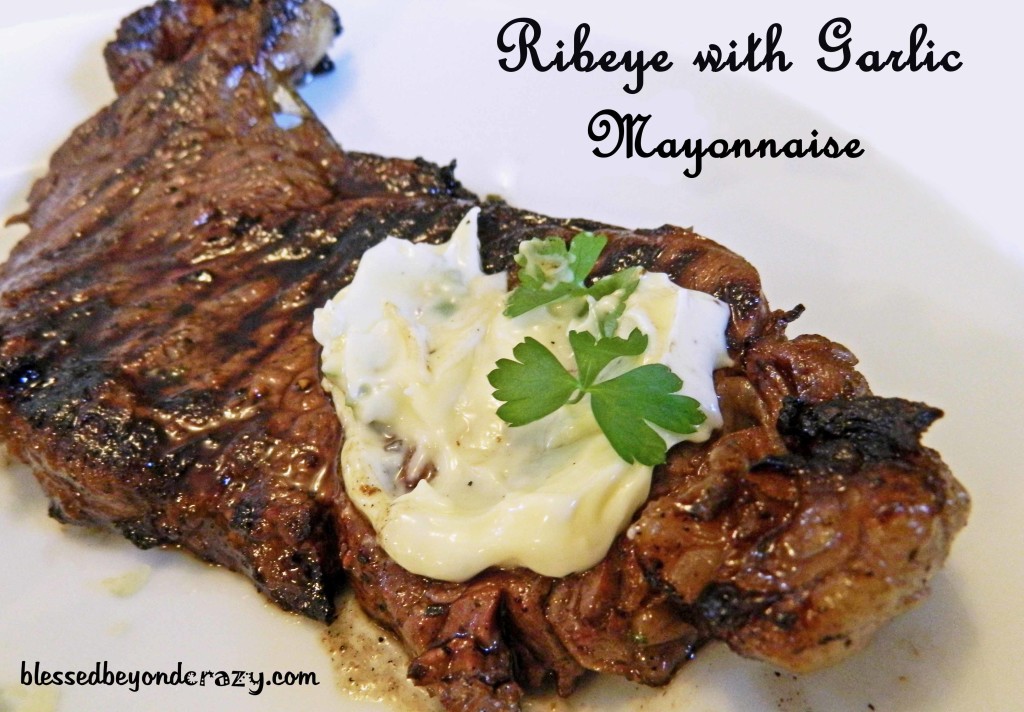 www.blessedbeyondcrazy.com
Our favorite way to eat garlic mayonnaise is with Rib-eye steaks! This is one of our all time favorite meals!!
Yes Rib-eye can be pretty pricey! But if we buy it from the store and fix it our self it is still way cheaper than going out to eat! Talk about a inexpensive date night!
Plus we know all the ingredients that are used and we don't have to worry about food allergies.
My husband marinates the Rib-eye steaks in Worcestershire sauce and steak seasoning; then he sears them on the grill.
We top the Rib-eyes with garlic mayonnaise and our homemade BBQ Sauce. These two go perfect together!
The first time we ever made garlic mayonnaise was when we were making Rib-eye sandwiches. Now we make it for the steaks and the sandwiches!
I love this stuff, but I've only tried it on rib eye! So help me out! What else would this taste good on?
Anna