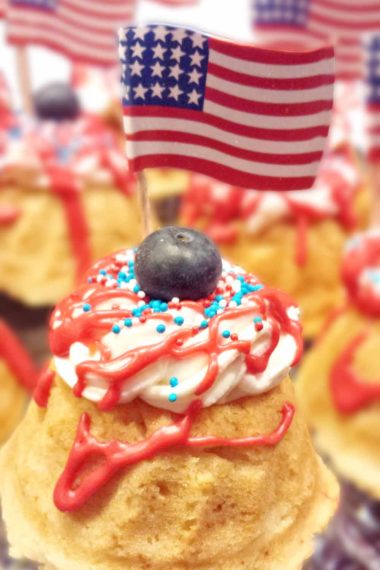 Gluten-Free Mini Pound Cakes are perfect for the 4th. of July!

I love the special times when we celebrate our country! It literally brings tears to my eyes just thinking about the sacrifices that have been made. Freedom certainly isn't free. A simple "THANK YOU" to all of our veterans, military, and their families just never seems enough. Thank you for giving so much and sacrificing in so many ways!
To help support our blogging activities, our site contains affiliate links. If you make a purchase from a link on our site, we may receive a small percentage of that sale, at no extra cost to you. Blessed Beyond Crazy is a participant in the Amazon Services LLC Associates Program, an affiliate advertising program designed to provide a means for sites to earn advertising fees by advertising and linking to amazon.com. As an Amazon Associate, I earn from qualifying purchases.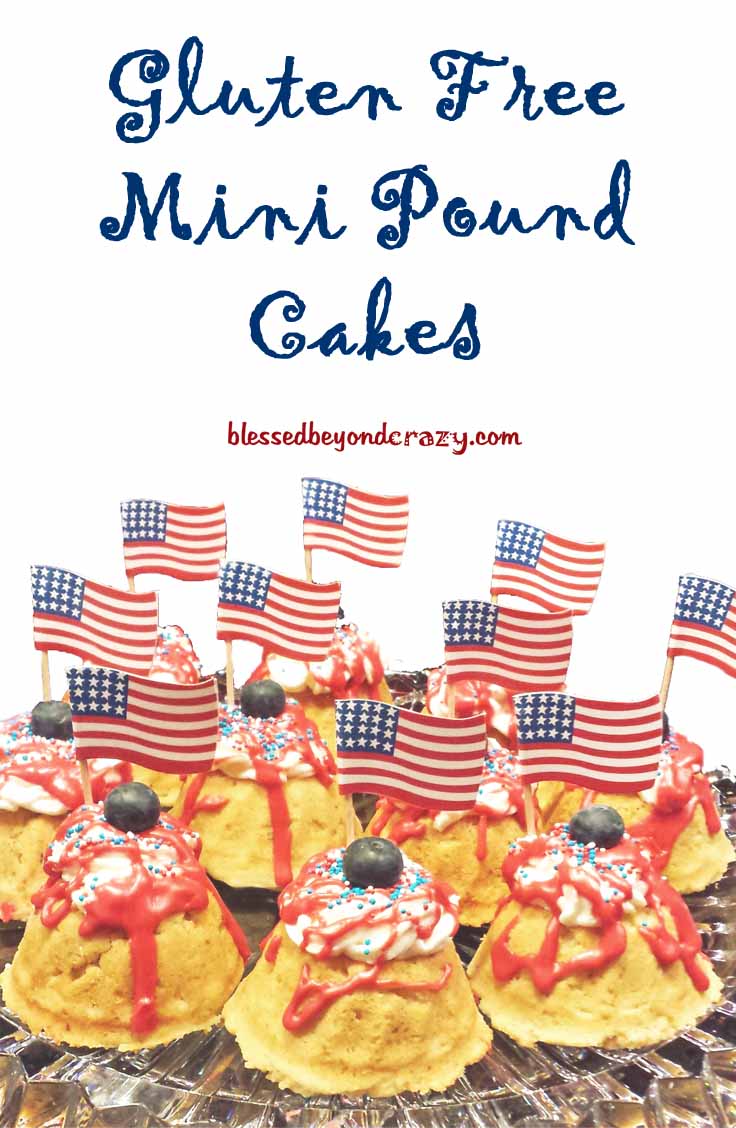 If you are like our family, whenever we celebrate the 4th. of July we usually have an abundance of food.  The following recipe is one that I want to share with you because it is one of my favorite gluten-free desserts.  It is great as a regular bundt cake or pound cake and it works well for strawberry shortcakes too. It is definitely my "go-to" recipe when I want to make this type of dessert. In addition, these cute little mini pound cakes are perfect to take along to any picnic or party.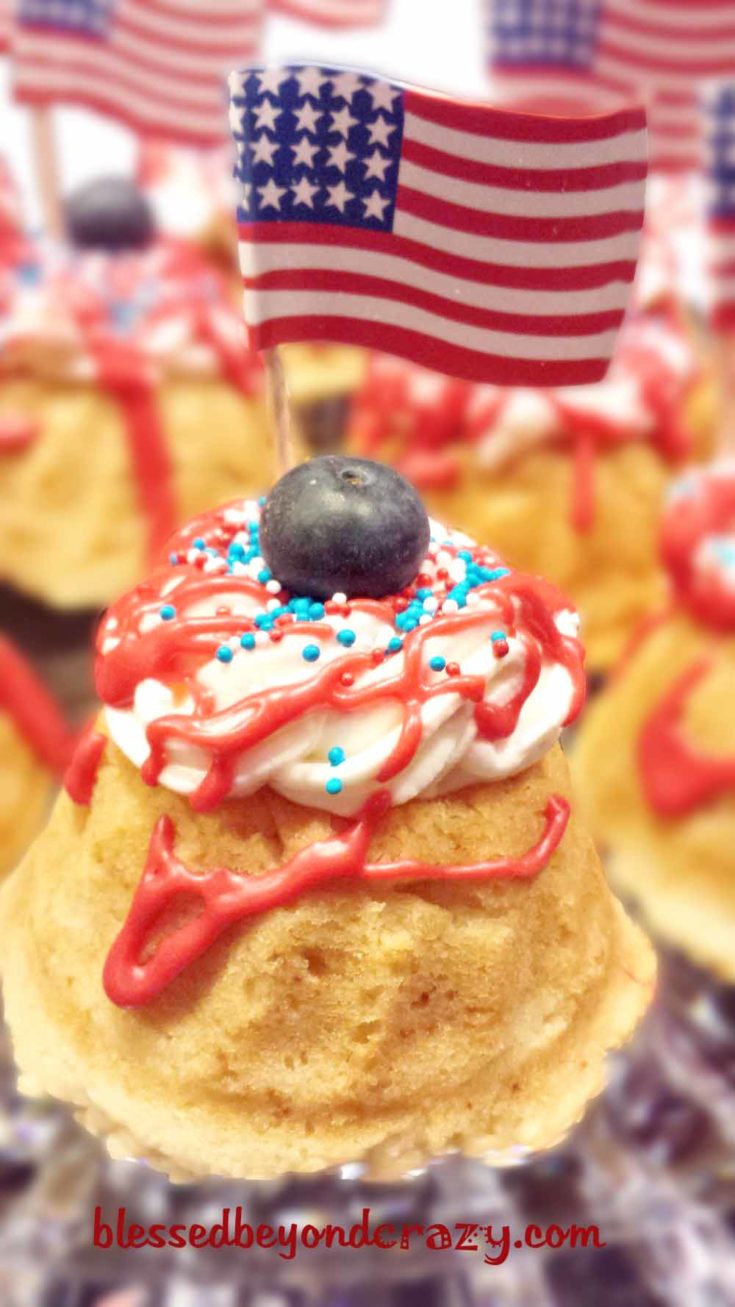 Yield:

12 mini pound cakes
Gluten Free Mini Pound Cakes
Have fun celebrating any holiday, (or day of the week), with Mini Pound Cakes!
Ingredients
2 large eggs
1 tsp vanilla extract
1 cup butter, unsalted and softened
1 cup milk
2 cups sugar
2 tsp baking powder, gluten free
2 tsp guar gum or xanthan gum
1/2 tsp Salt
3 cups gluten free four
Instructions
Preheat oven to 350 degrees F.
In a mixing bowl combine eggs, vanilla, butter, milk, and sugar.
In a separate mixing bowl, combine baking powder, guar gum, salt, and flour.
Add wet ingredients to dry ingredients, stirring just until incorporated. Do not over-stir.
Place in a well-greased mini muffin pan.
Bake for 20 minutes, or until a toothpick comes out clean when poked into the center.
Mix all of the ingredients according to the directions and place in a greased, non-stick mini bundt cake pan. When finished baking, remove the cakes from the pan and watch them literally slide right out. I highly recommend this pan!!!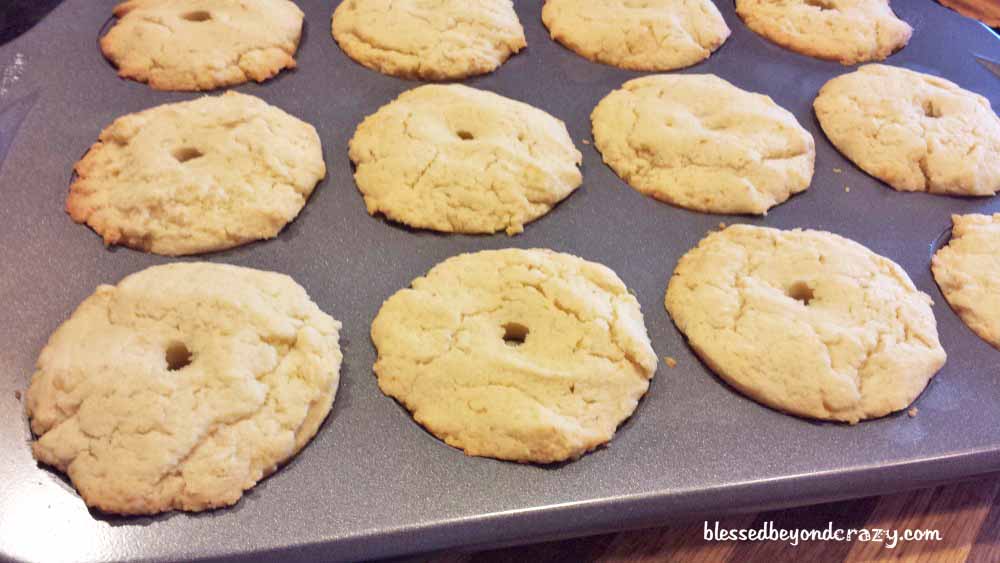 Here's a picture of these cute little mini bundt cakes after baking and before I took them out of the pan.
After the little cakes cooled for 10 minutes I slid them out of the pan and let them cool completely.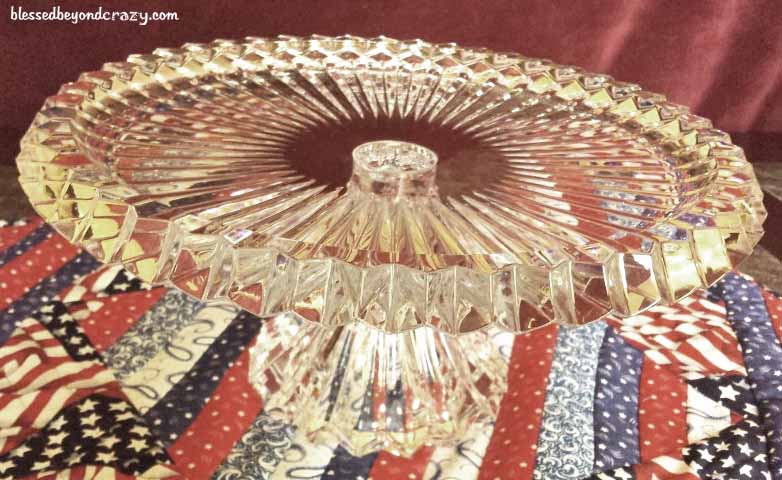 While the cakes were cooling I set up a gorgeous crystal cake stand that belongs to my Mother. The picture doesn't do this platter justice because the way it sparkles in the light is absolutely stunning!
I garnished the top of the cakes with a filling made by combining 1 cup freshly whipped heavy cream and 1 cup marshmallow cream, then drizzled red icing over top, a few gluten-free sprinkles and added a single blueberry and an American flag to top it all off.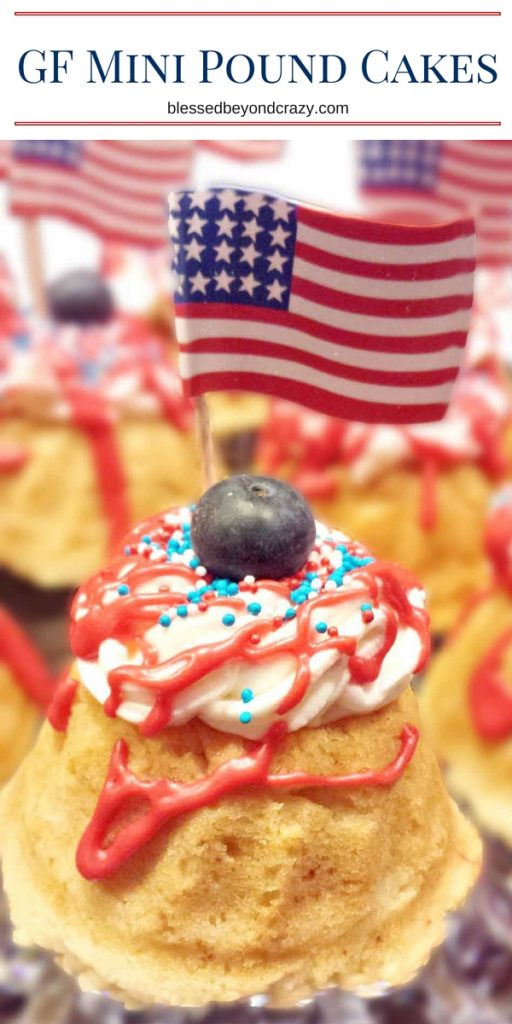 I love this recipe and these mini pound cakes were so fun to decorate. I told my husband that the single blueberries on top looked like little cannonballs.
Wishing you a safe and happy 4th of July!
Linda
More great recipes: