This Simple Pan Fried Zucchini is so good that even my kids gobble it right up!
Honestly, I almost didn't post this recipe because it is SO simple that I thought no one could possibly benefit from it, however, it is by far the most common way we eat zucchini. My husband told me I should definitely blog about it because he loves it that much!
To help support our blogging activities, our site contains affiliate links. If you make a purchase from a link on our site, we may receive a small percentage of that sale, at no extra cost to you. Blessed Beyond Crazy is a participant in the Amazon Services LLC Associates Program, an affiliate advertising program designed to provide a means for sites to earn advertising fees by advertising and linking to amazon.com. As an Amazon Associate, I earn from qualifying purchases.
My family has a slight obsession with zucchini!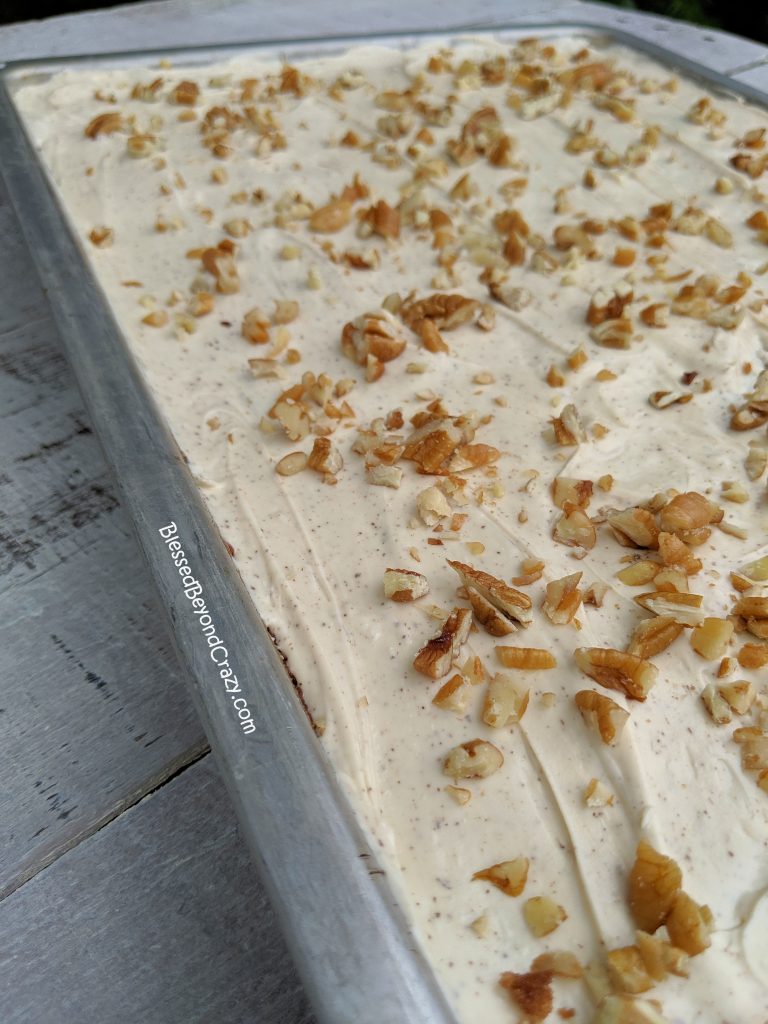 Zucchini is the one vegetable that will never go bad in our house because we eat it as soon as it enters our home! We use this amazing vegetable for all kinds of things such as Cream Cheese Zucchini Bread, Healthy Gluten-Free Zucchini Muffins, and Chocolate Espresso Zucchini Sheet Cake.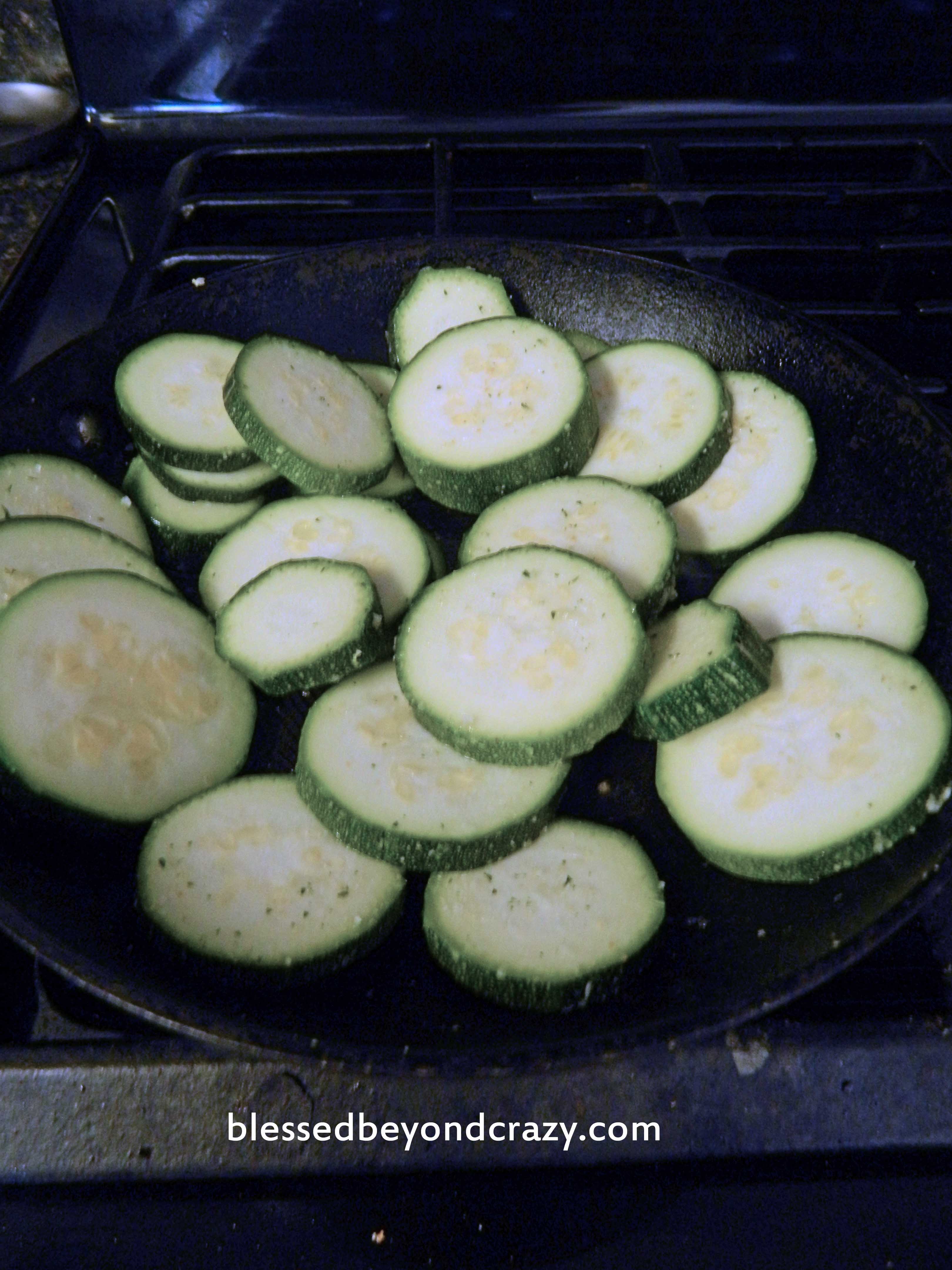 But now, let's talk about how to make Simple Pan Fried Zucchini.
Slice the zucchini. Thicker slices will take longer to cook and be a bit crunchier.

Put some olive oil or a pat of butter in a pan. If using butter, melt it before you add the slices.

Over medium heat, add the sliced zucchini to the pan and gently stir to evenly coat in oil/melted butter.

Sprinkle the slices with garlic salt. More or less depending on your taste.

Flip the slices with a spatula every few minutes until they start to turn brown and are very tender. You can try cutting one in half with your spatula and if it easily cuts in half it's done.

Depending on how crowded my pan is, it usually takes about 5-8 minutes.

Sprinkle (or smother) with Parmesan cheese before serving.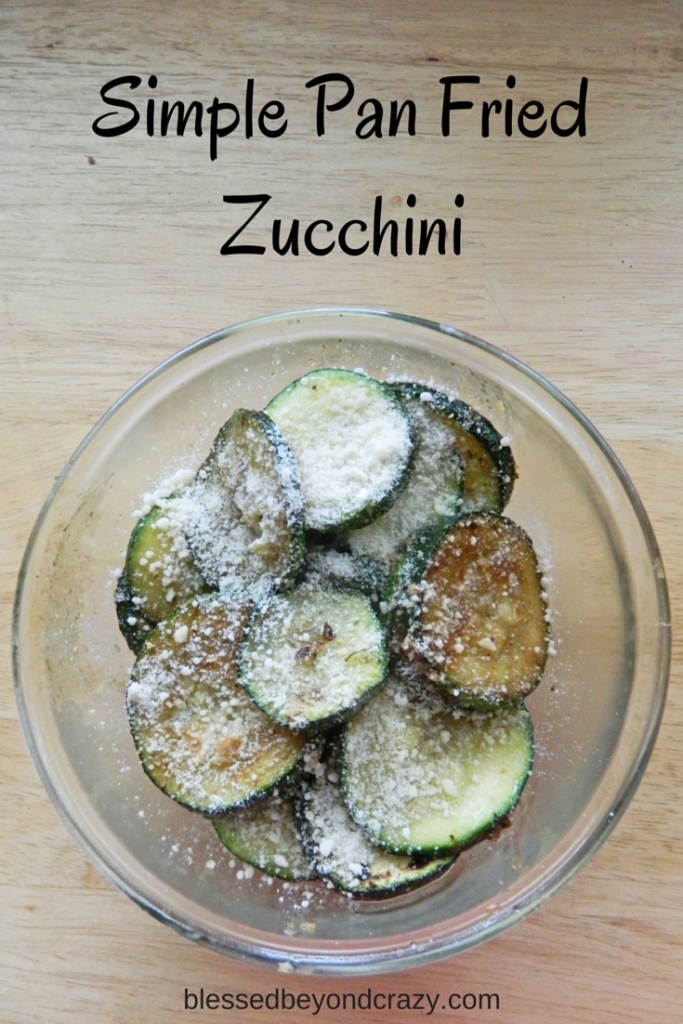 That's it! So simple! Try not to fight over the last few pieces. It only takes a few minutes and I feel a whole lot better about my family having at least one vegetable for supper!
Enjoy!
Anna
More great ideas: