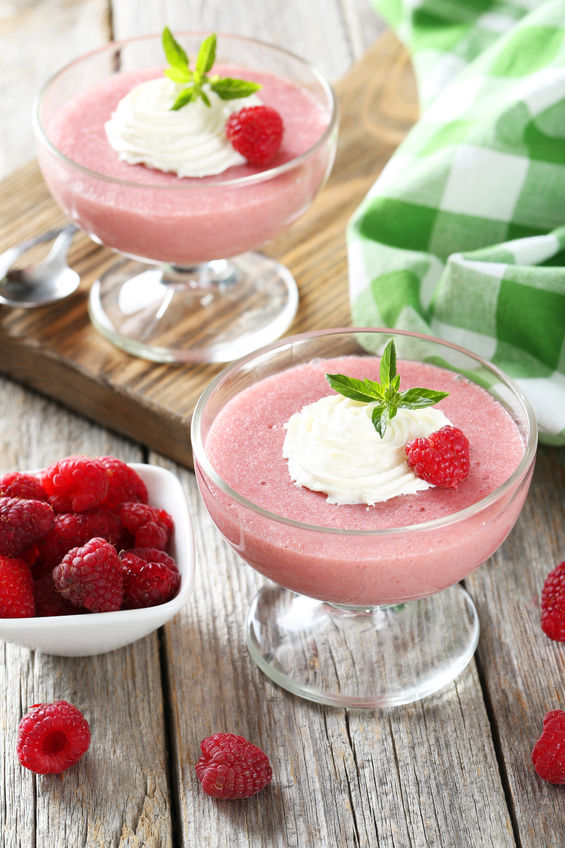 Easy Low-Carb Raspberry Mousse is ridiculously uncomplicated. This delightful, effortless and guilt-free dessert is deliciously refreshing and bursting with raspberry flavor. Requiring only three ingredients, you'll have dessert ready in no time!

To help support our blogging activities, our site contains affiliate links. If you make a purchase from a link on our site, we may receive a small percentage of that sale, at no extra cost to you. Blessed Beyond Crazy is a participant in the Amazon Services LLC Associates Program, an affiliate advertising program designed to provide a means for sites to earn advertising fees by advertising and linking to amazon.com.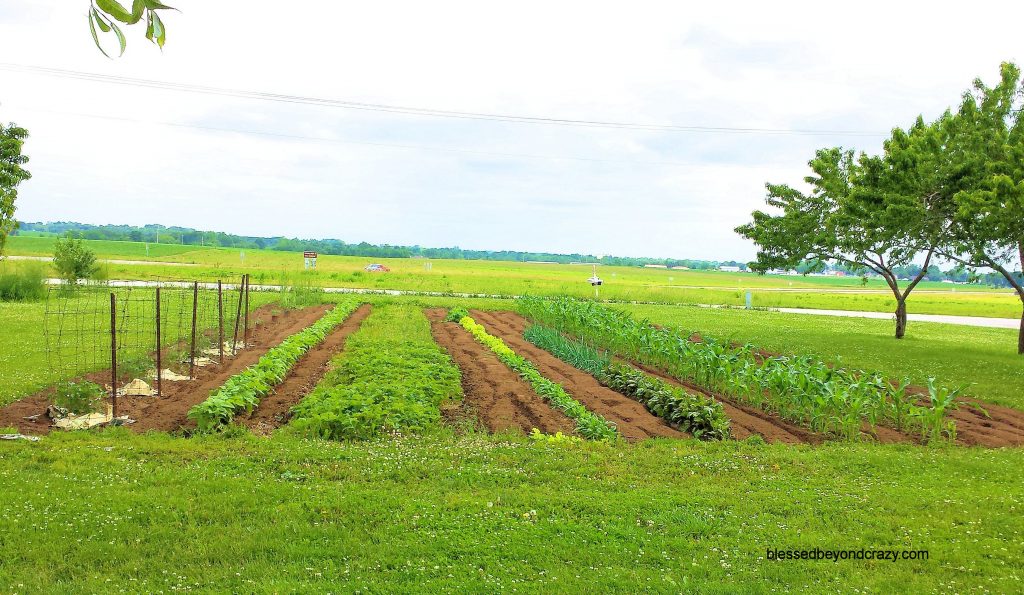 By now you have probably heard me talk about growing up on a farm and about the three gardens my mother planted every year. Because we seemed to always have such a bountiful harvest, we enjoyed all kinds of garden produce every season of the year. That's because mom knew 5 Old-Fashioned Ways to Preserve Food.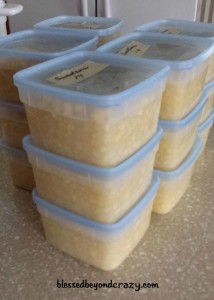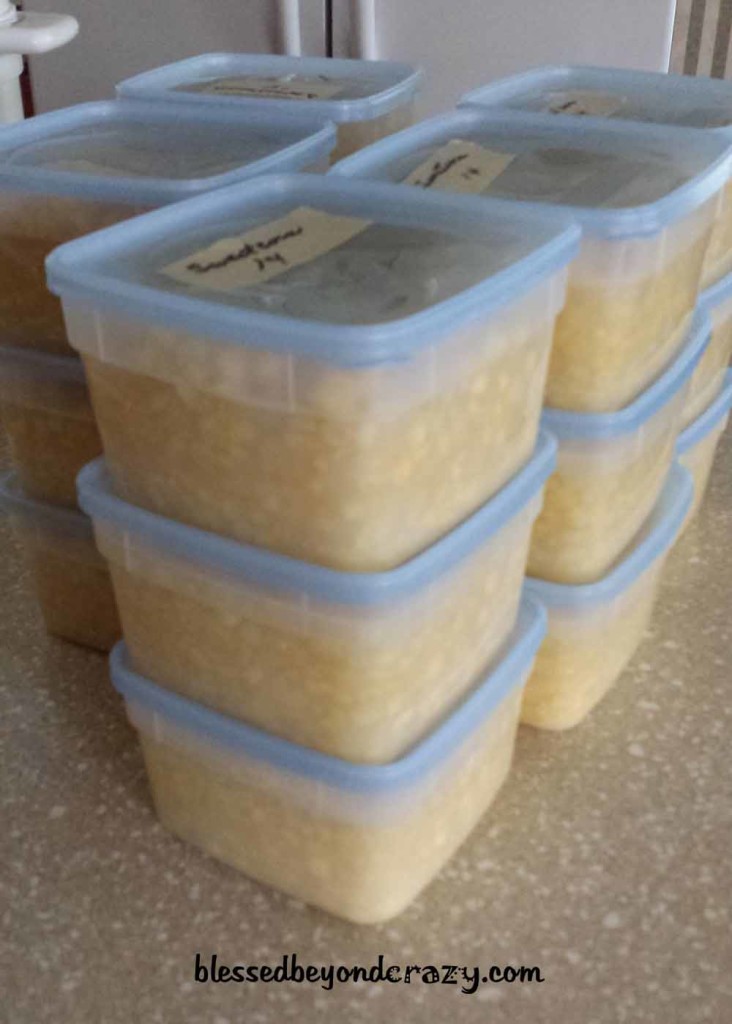 Even on the coldest days of winter we feasted on mom's scrumptious garden produce such as Freezer Corn, Homemade Rhubarb Strawberry Pineapple Jam, Pickle Relish, Peach Pie and Homemade Potato Chips.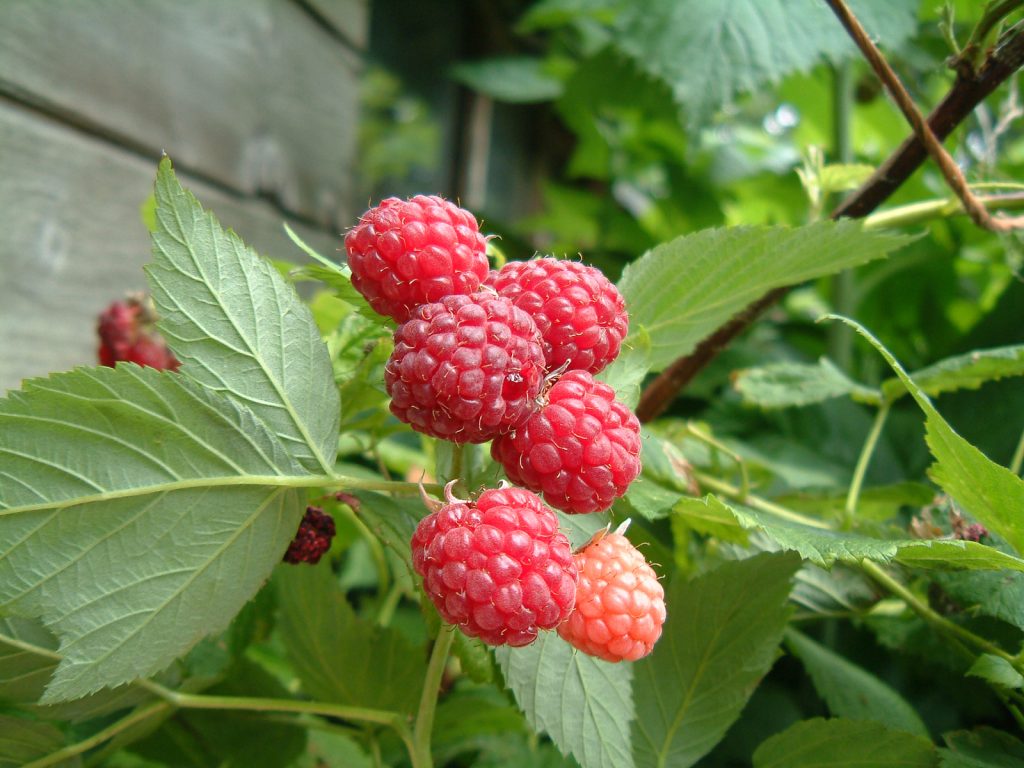 Along with a variety of crops, mom also planted both black and red raspberries plants. Naturally, we every year we looked forward to the raspberry season. I can tell you firsthand, fresh raspberries picked right off the vine are DELICIOUS!!! (I may or may not have eaten them by the handful!)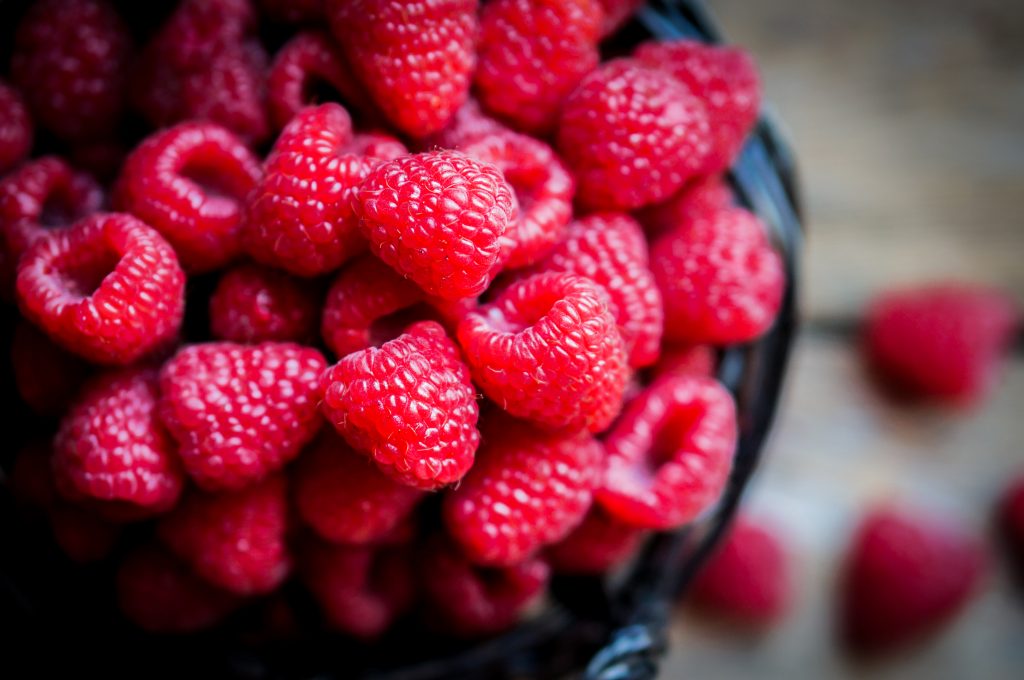 If you are like me and love the flavor of raspberry (or berries in general), then I think you are simply going to love this recipe for Easy Low-Carb Raspberry Mousse.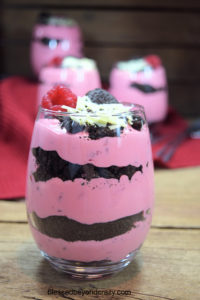 That being the case, you might also like No-Bake White Chocolate Raspberry Cheesecake Parfaits.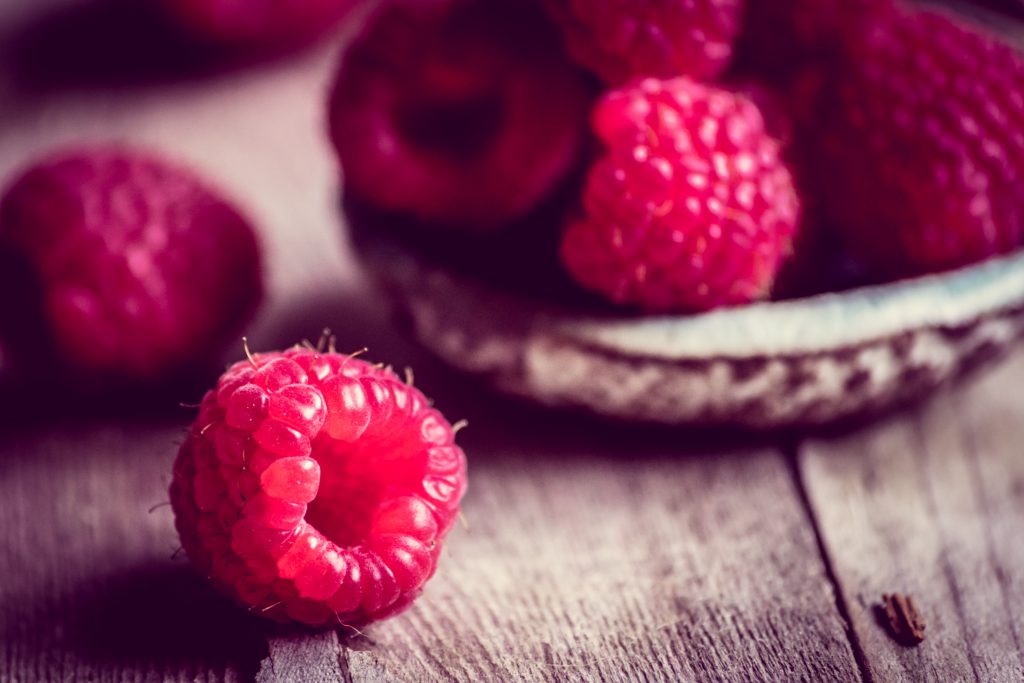 I personally think that fresh raspberries are fabulous in all kinds of recipes because they seem to give it that extra somethin'-somethin' special.

Anna's Raspberry Chocolate Chip Bread is a good example, as well as her Raspberry Scones.
But for today, let me tell you how to make Easy Low-Carb Raspberry Mousse.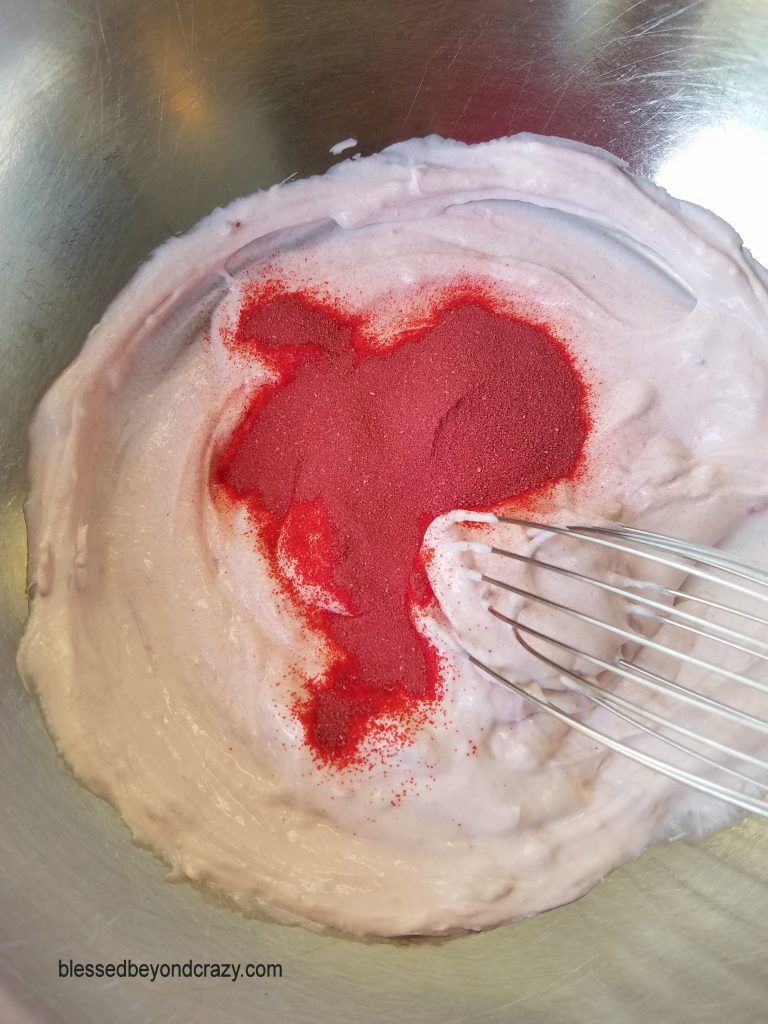 First, I whisked together two cartons of Yoplait Greek 100 Protein Fat-Free Raspberry Yogurt and one box of Jello sugar-free raspberry gelatin.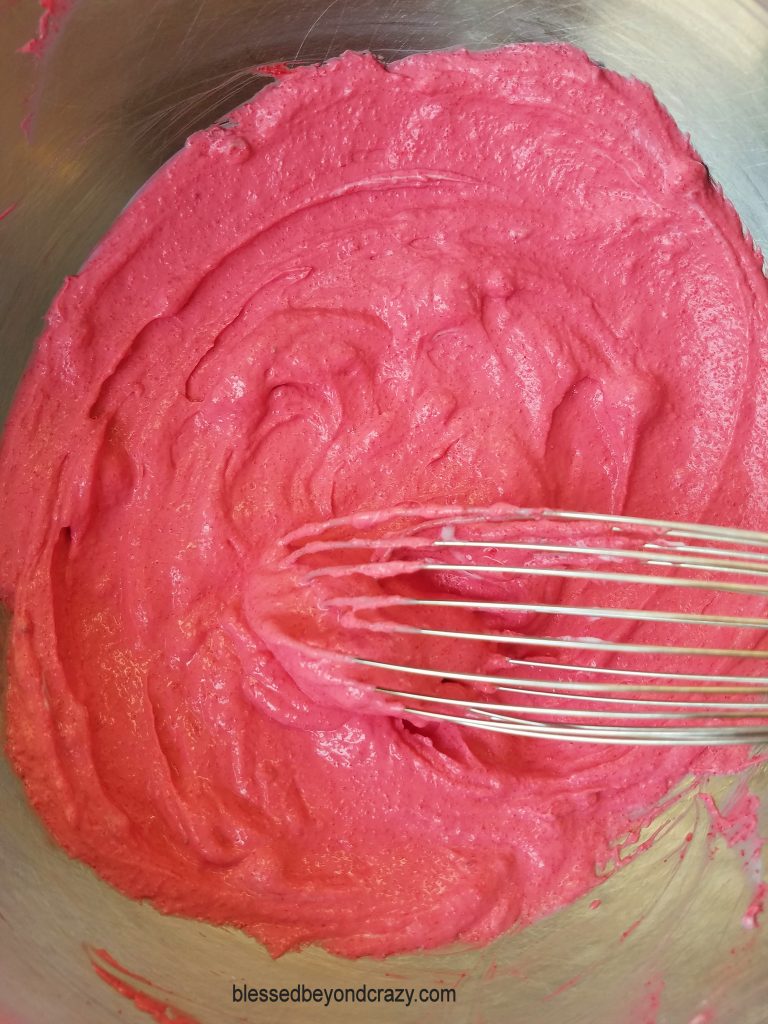 I kept whisking until the dry gelatin was well incorporated into the yogurt.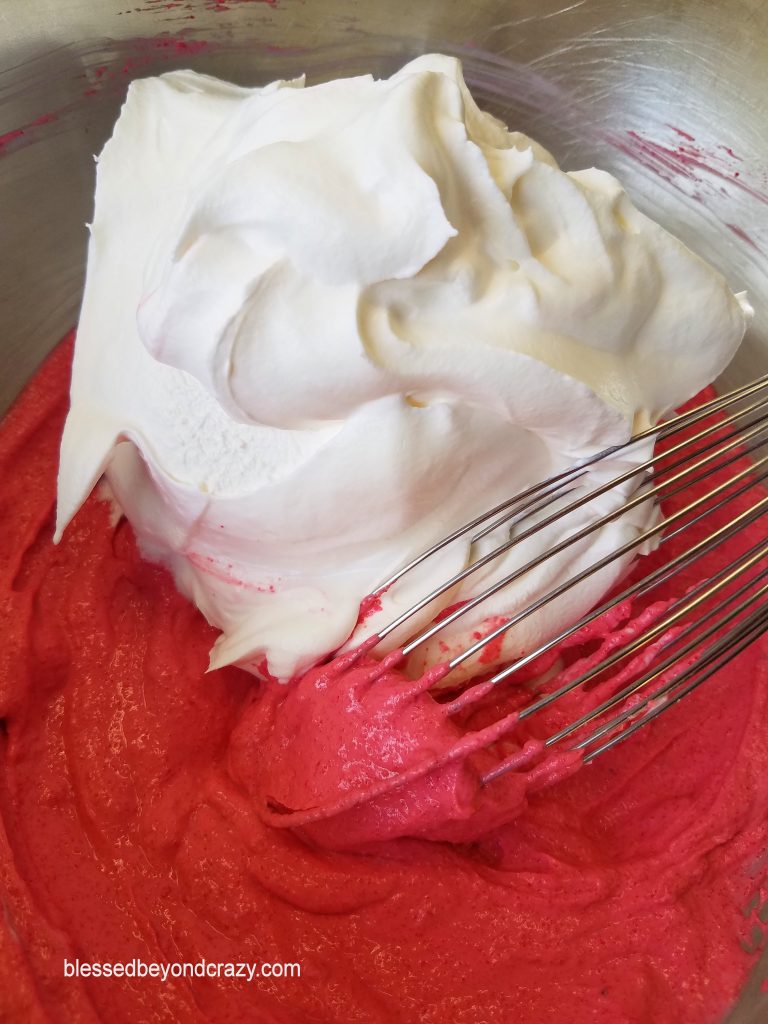 Next, I added eight ounces of sugar-free Cool Whip.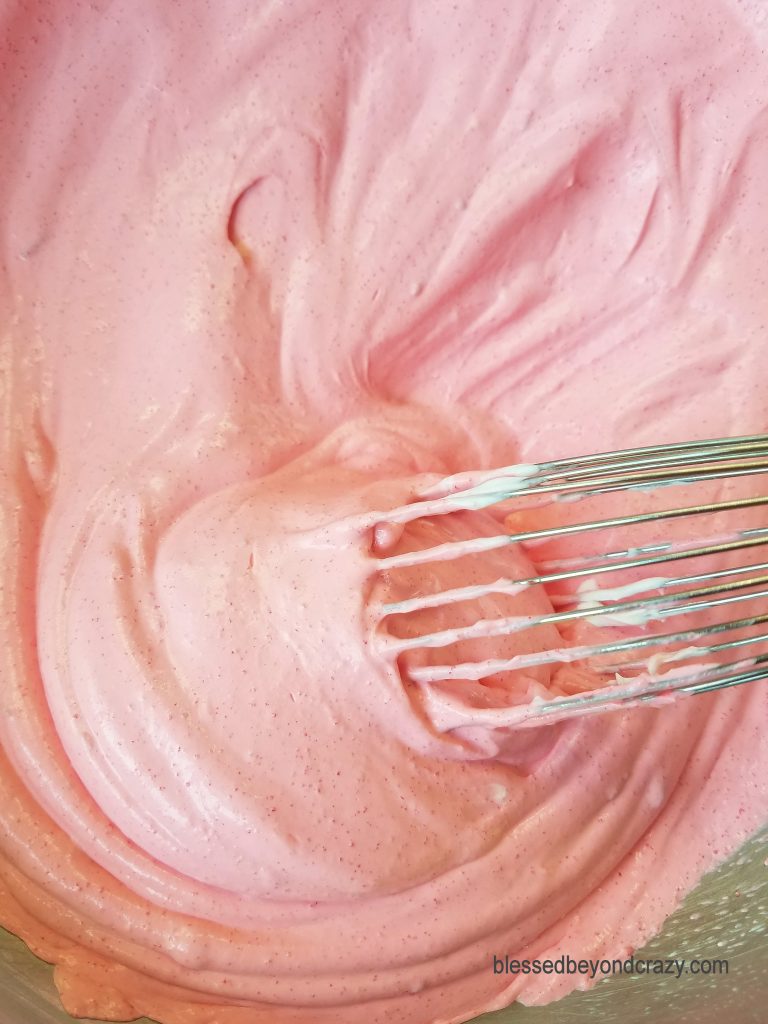 Again, I whisk the ingredients together until the whipped topping and the raspberry mixture was well combined. The addition of the whipped topping turned the mixture from a vibrant reddish/pink color to a lovely soft pink hue.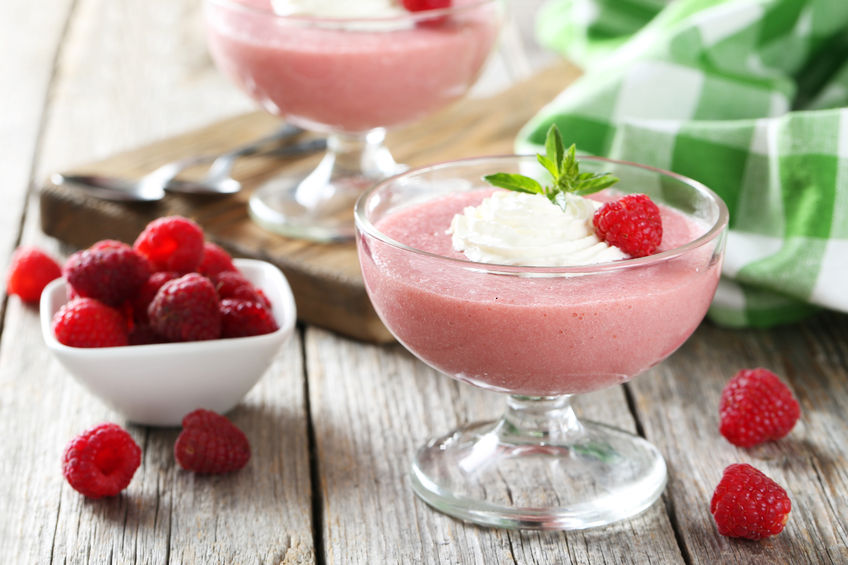 The garnish consists of a dollop of whipped topping, fresh raspberries and a small sprig of fresh mint.
Easy Low-Carb Raspberry Mousse
---
Adapted from Everyday Diabetic Recipes
Yields Approx. 3 1/2 cups
A simple and refreshing low-carb dessert that's bursting with flavor.
10 minPrep Time
2 hr, 10 Total Time
Ingredients
2 (5.3-ounce each) fat-free raspberry yogurt
1 (.3-ounce) package sugar-free raspberry gelatin
1 (8-ounce) carton of sugar-free whipped topping
Fresh raspberries
Fresh mint
Instructions
In a large mixing bowl, whisk together yogurt and gelatin. Whisk until gelatin is completely incorporated into yogurt.
Reserve 3 tablespoons of whipped topping; set aside. Fold remaining whipped topping into the raspberry mixture.
Spoon mousse into dessert glasses.
Chill for at least two hours or until set.
Garnish with dollop of whipped topping, raspberries, and sprigs of mint before serving.
Notes
Feel free to use different flavors of low-carb yogurt and sugar-free gelatin. Please note that carb counts will vary depending on the brands you use.
7.8.1.2
272
https://blessedbeyondcrazy.com/easy-low-carb-raspberry-mousse/
www.blessedbeyondcrazy.com
Here are the particular ingredients I used: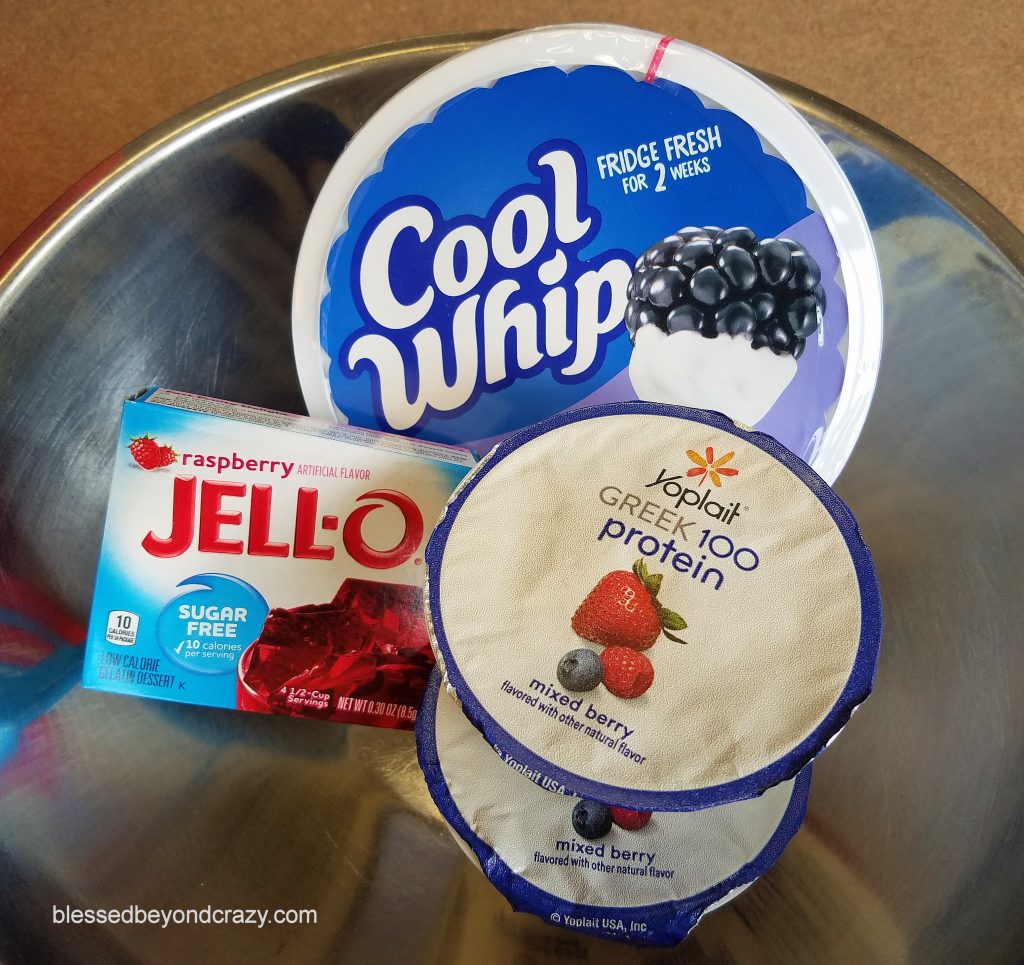 I've also experimented by combining Yoplait's' Mixed Berry Greek 100 Protein Yogurt with Sugar-Free Raspberry Jello and it's every bit as delicious! Therefore, I encourage you to try other sugar-free yogurts + sugar-free gelatin combinations such as lime, blueberry, blackberry, cherry, and strawberry. Remember that carb counts will depend on what brand of products you use!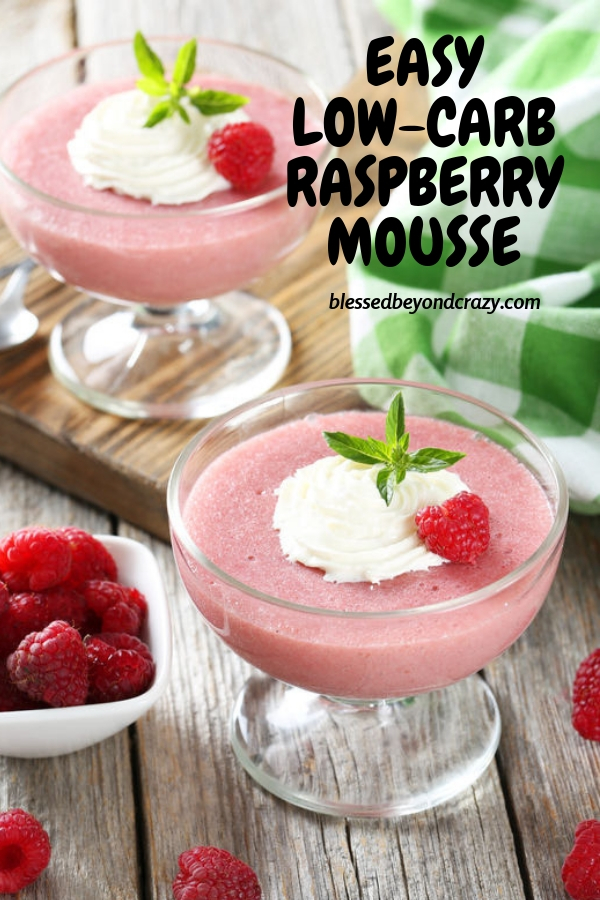 It's important to note that this recipe can be made using non-sugar-free ingredients too! If you are not concerned about your carb intake then, by all means, feel free to use regular ingredients. Furthermore, incorporating fresh berries into the entire mousse mixture will add additional flavor and texture.
Easy Low-Carb Raspberry Mousse truly is a deliciously creamy treat any day of the week.
Enjoy!
Linda
More great ideas: