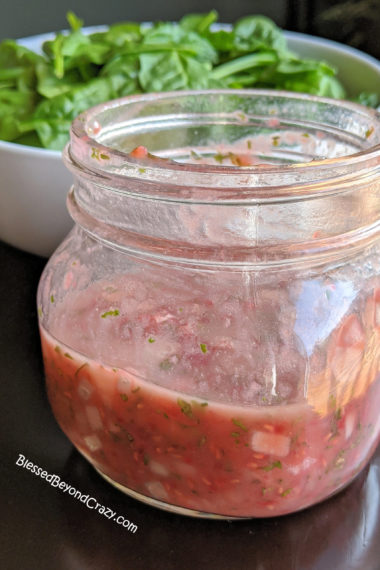 Oh, my dear friends! If you love simple recipes, healthy food, AND raspberries then please keep reading. Shake-and-Go Raspberry Vinaigrette is ridiculously easy to make and tastes amazing. Simply throw all the ingredients into a jar, shake it, and voila! You just made delicious homemade vinaigrette!
Shake-and-Go Raspberry Vinaigrette is also naturally gluten-free!

To help support our blogging activities, our site contains affiliate links. If you make a purchase from a link on our site, we may receive a small percentage of that sale, at no extra cost to you. Blessed Beyond Crazy is a participant in the Amazon Services LLC Associates Program. This is an affiliate advertising program designed to provide a means for sites to earn advertising fees by advertising and linking to amazon.com.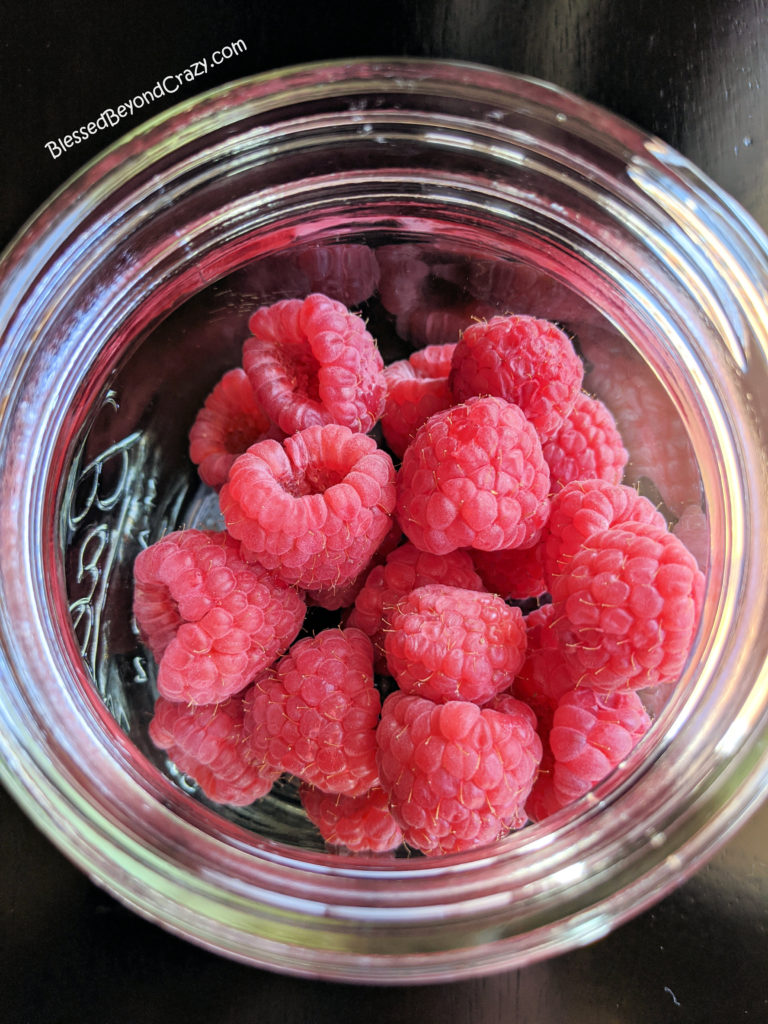 Fresh Raspberries
Before we begin you should know that it really doesn't matter which ingredient goes in when. Everything ends up in a clean pint Mason Jar anyway. Having said that I like placing fresh ripe raspberries into the jar first.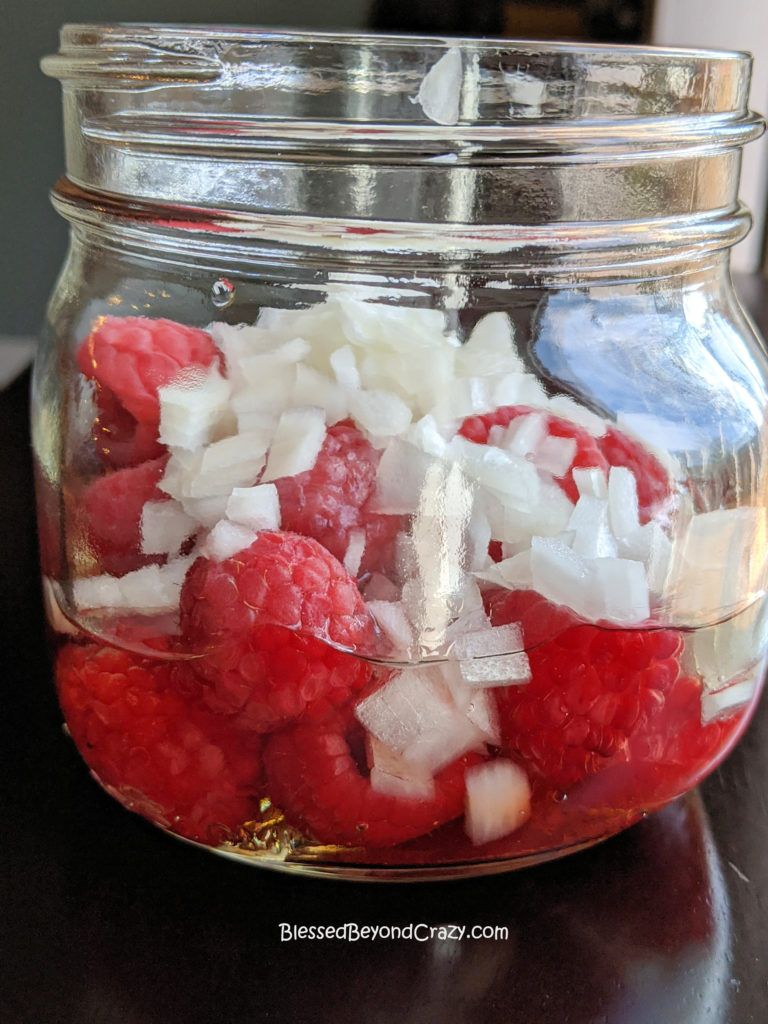 Oil and Onions
Next, add a little canola oil and chopped onions.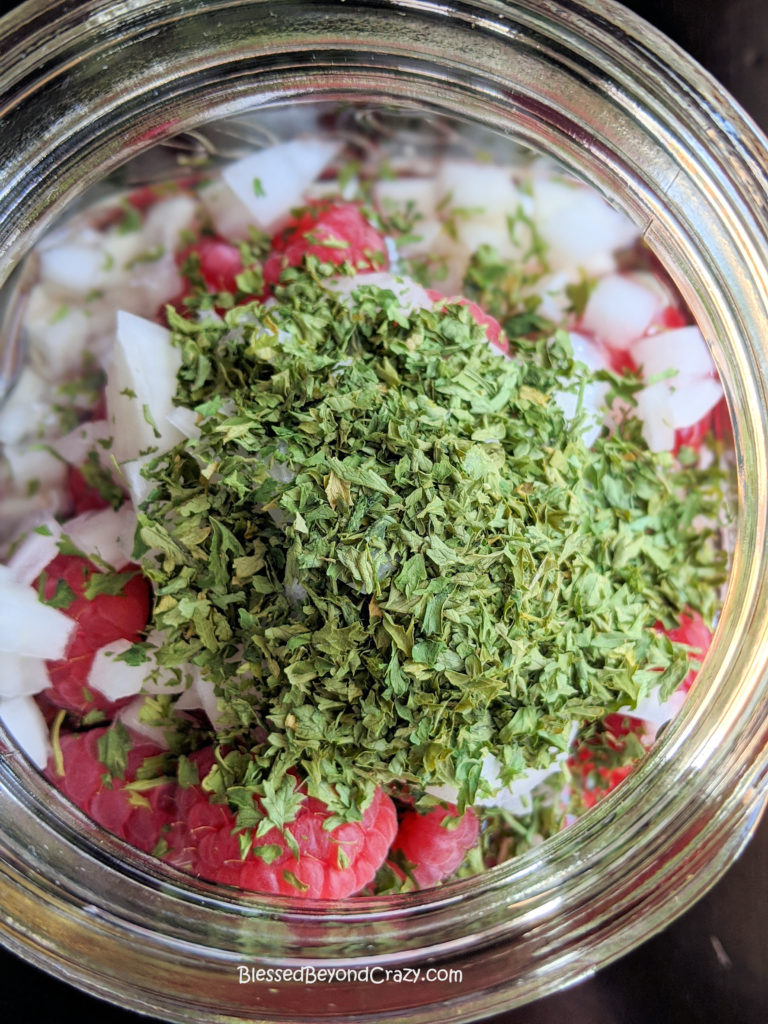 Parsley
Now, throw in some parsley. Either fresh or dried parsley flakes work just fine.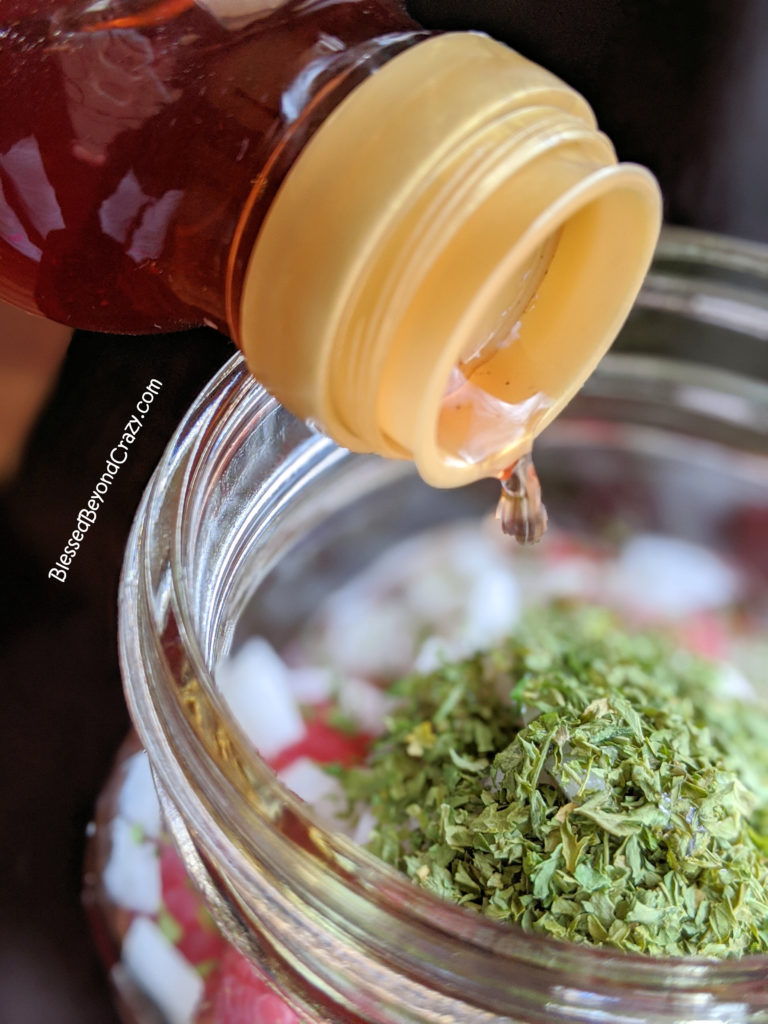 Red Wine Vinegar
The next step is to add red wine vinegar. As far as I know, most Red Wine Vinegar is naturally gluten-free. However, always read the label just to be sure the ingredients are actually gluten-free.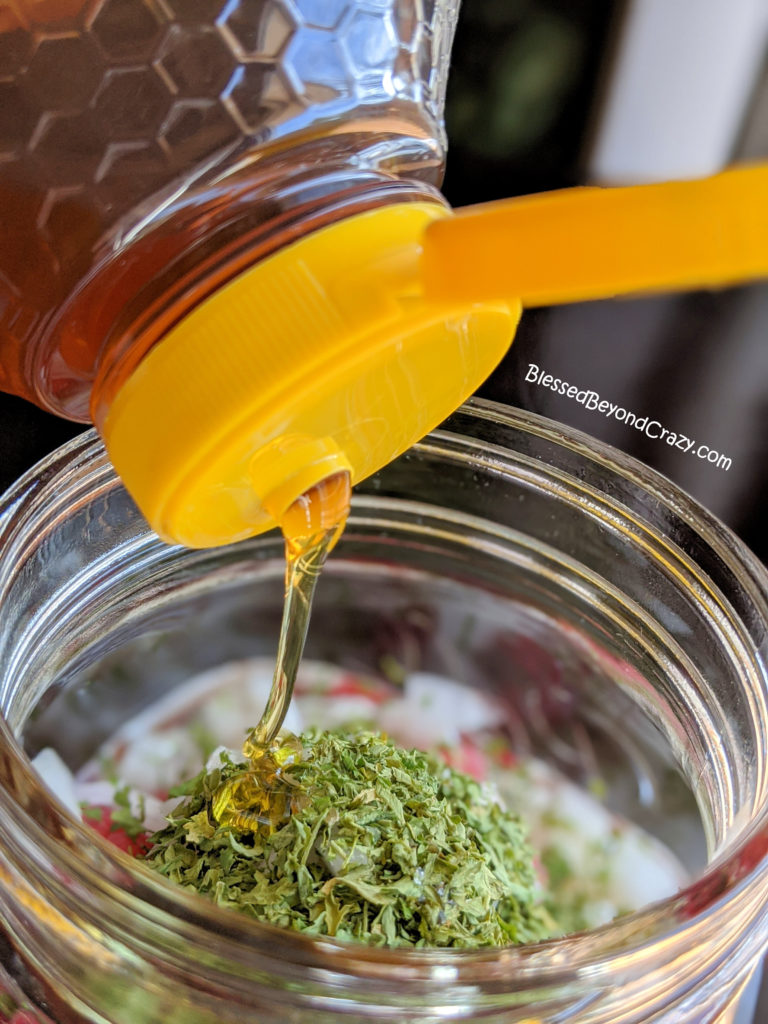 Honey
A touch of honey adds a hint of sweetness. Many people prefer to use raw honey in recipes because of its health benefits. However, if you don't have honey on hand you can also use agave or other natural sweeteners.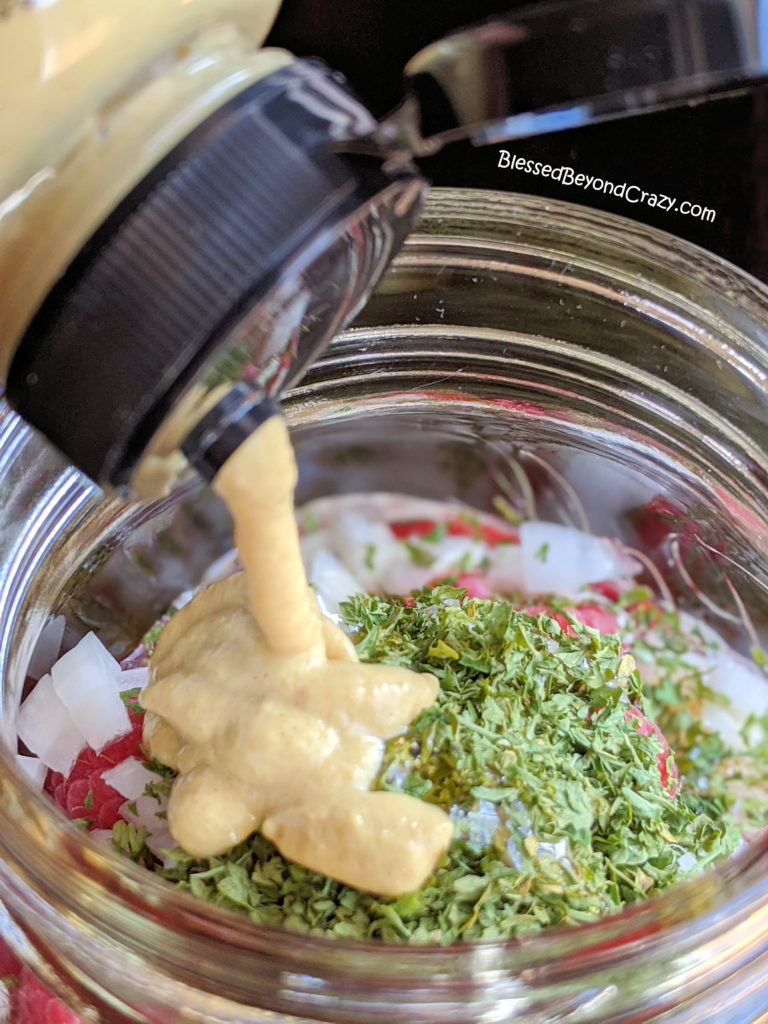 Dijon Mustard
Next, it's time to add your favorite Dijon mustard. (Again, check the label to make sure the product is gluten-free.)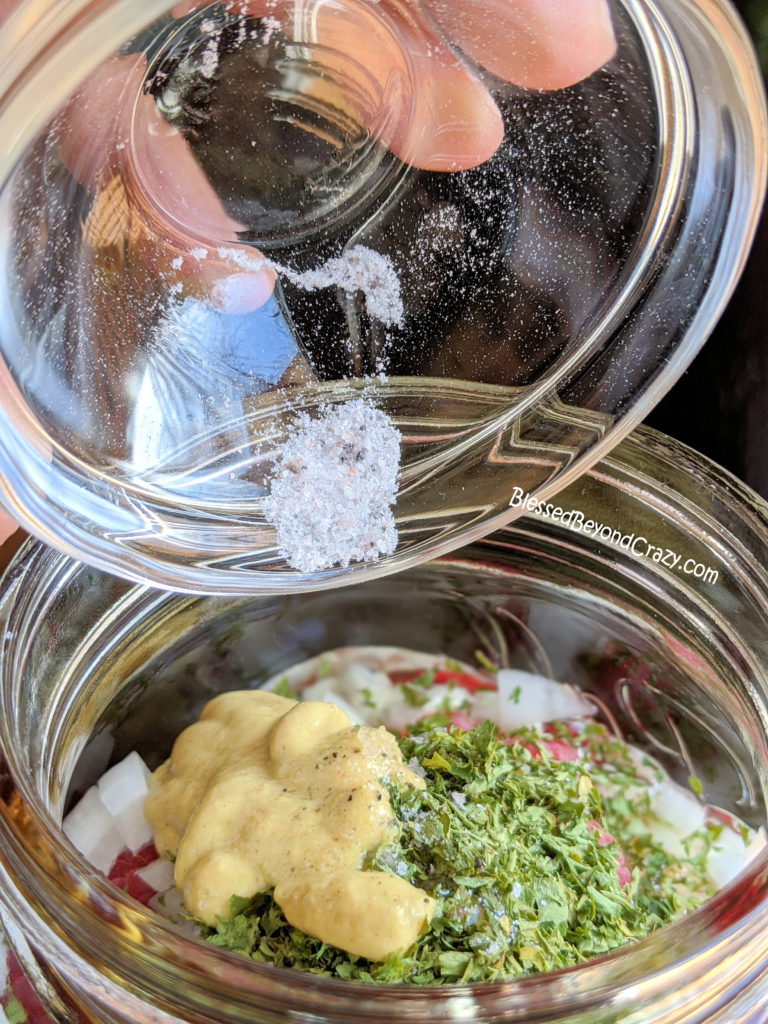 Himalayan Sea Salt
And, for a final touch… a pinch of salt. Because of its mineral content, I like to use Himalayan sea salt.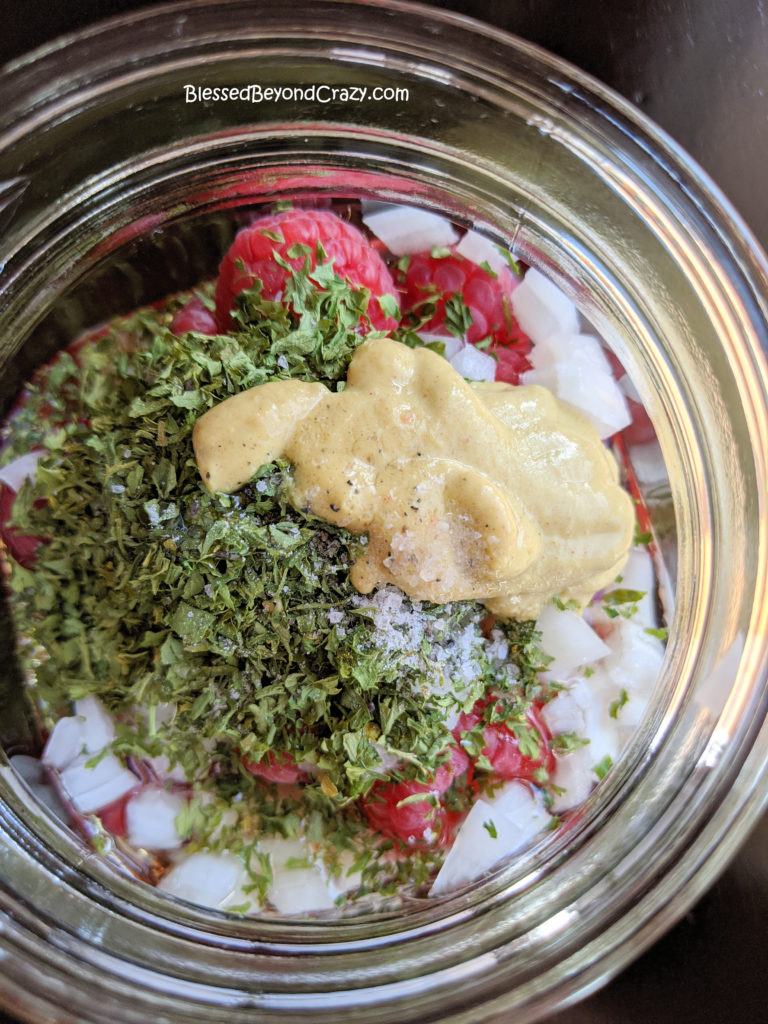 Shake-and-Go
Now for the fun part! Place a tight-fitting lid on the jar. Shake the jar until all of the ingredients are mixed together and the raspberries are broken apart.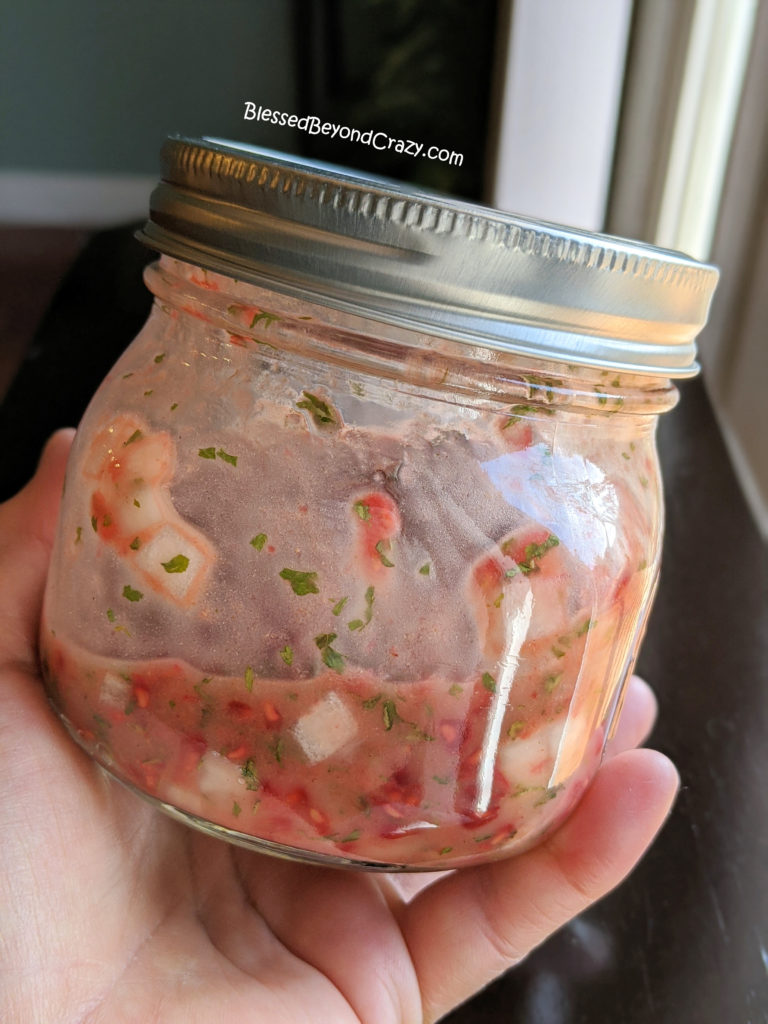 Ready to Enjoy
As you can see, Shake-and-Go Raspberry Vinaigrette is extremely easy to make and ready in minutes.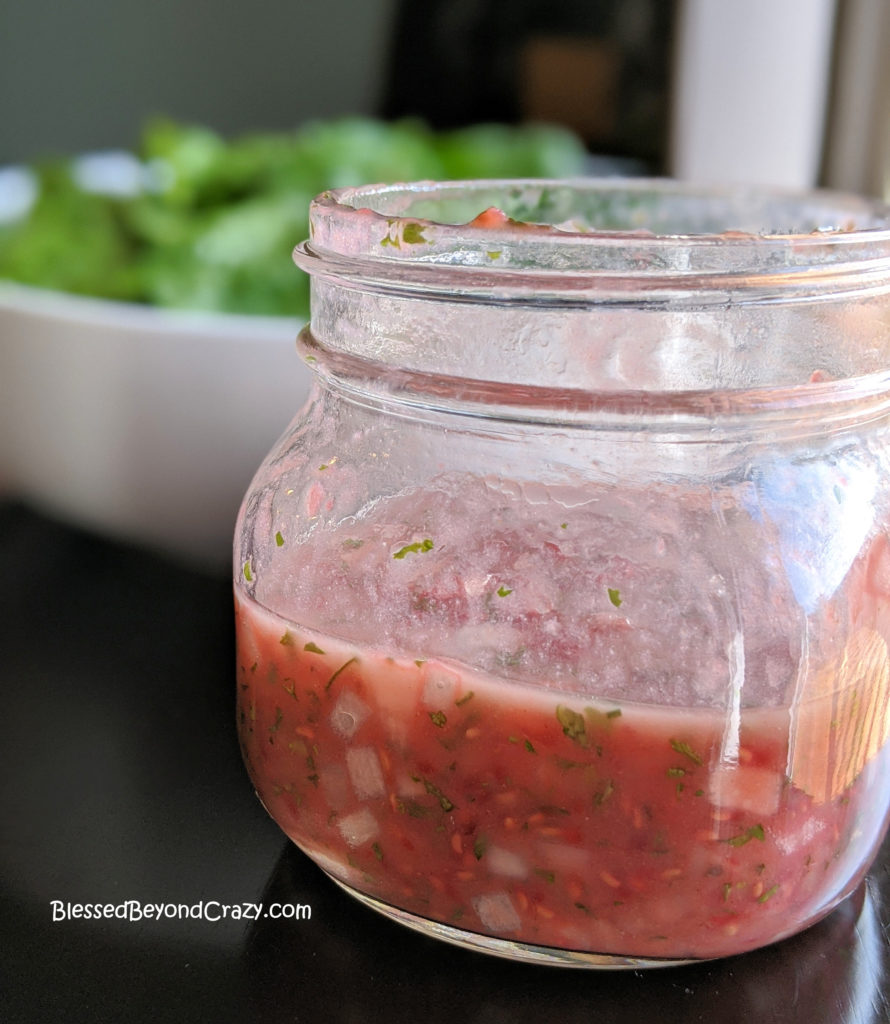 Colorful
This recipe yields approximately 3/4 cup to 1 cup of vinaigrette. If you need more simply double or triple the recipe.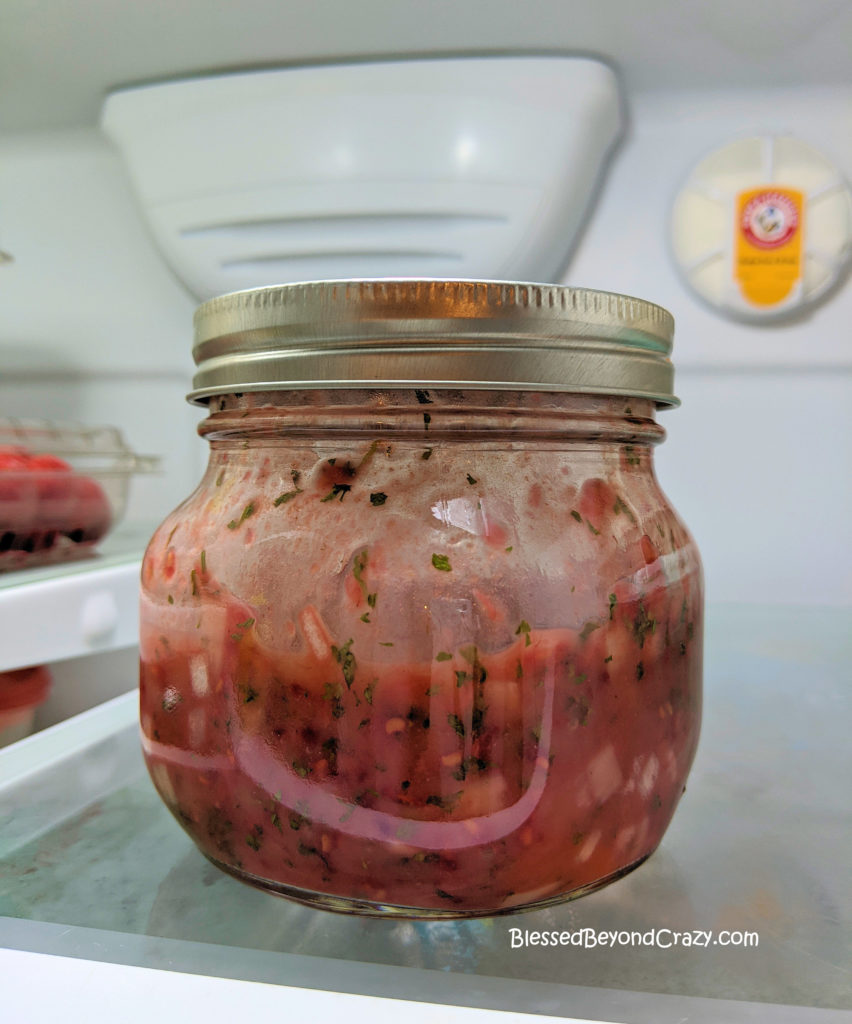 Refrigerate
I recommend using Shake-and-Go Raspberry Vinaigrette immediately but it does keep well (up to 3 days) if refrigerated. Allow the vinaigrette to reach room temperature and shake the jar to mix the ingredients again. Easy Peasy!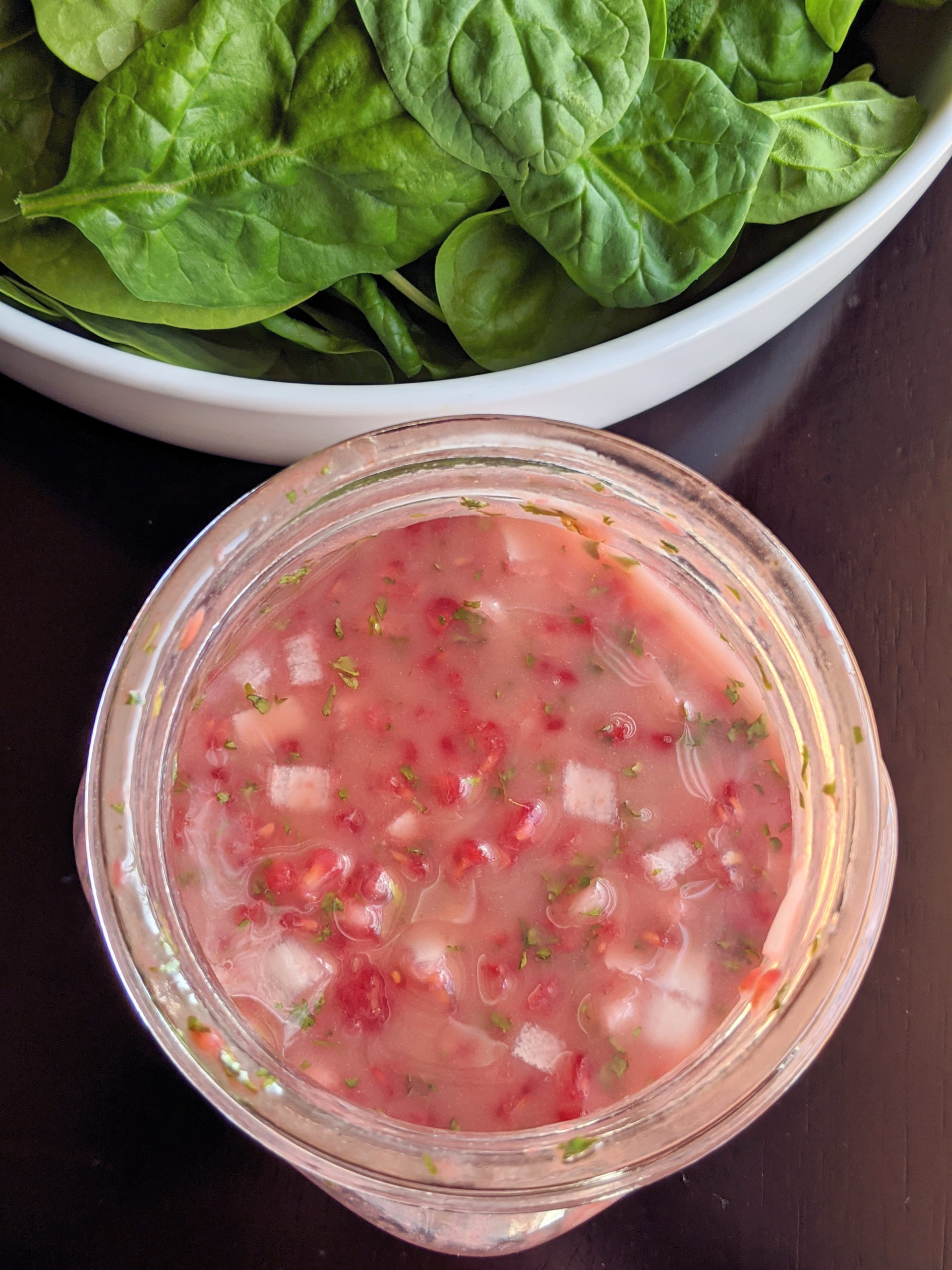 Yield:

Approx. 1 Cup
Shake-and-Go Raspberry Vinaigrette
This delightful homemade vinaigrette is ready in minutes. Naturally gluten-free.
Ingredients
1/2 cup fresh raspberries
1/3 cup canola oil
2 Tablespoons finely chopped onion
1 heaping Tablespoon finely chopped parsley
2 Tablespoons red wine vinegar (GF - be sure to use a gluten-free brand)
1 Tablespoon honey (or to taste)
1 Tablespoon Dijon mustard (GF - be sure to use a gluten-free brand)
1/4 teaspoon Himalayan sea salt
Instructions
Place raspberries, oil, vinegar, shallot, parsley, honey and mustard in a screw-top jar. Cover and shake well. Serve immediately or refrigerate up to 3 days. Let stand at room temperature and shake before using.
Notes
Gluten-Free - Please note that manufacturers' formulations and policies may change at any time. Therefore it's important to read product labels yourself. Contact the manufacturer with any questions. We find that most companies are eager to answer questions regarding gluten-free or allergy concerns.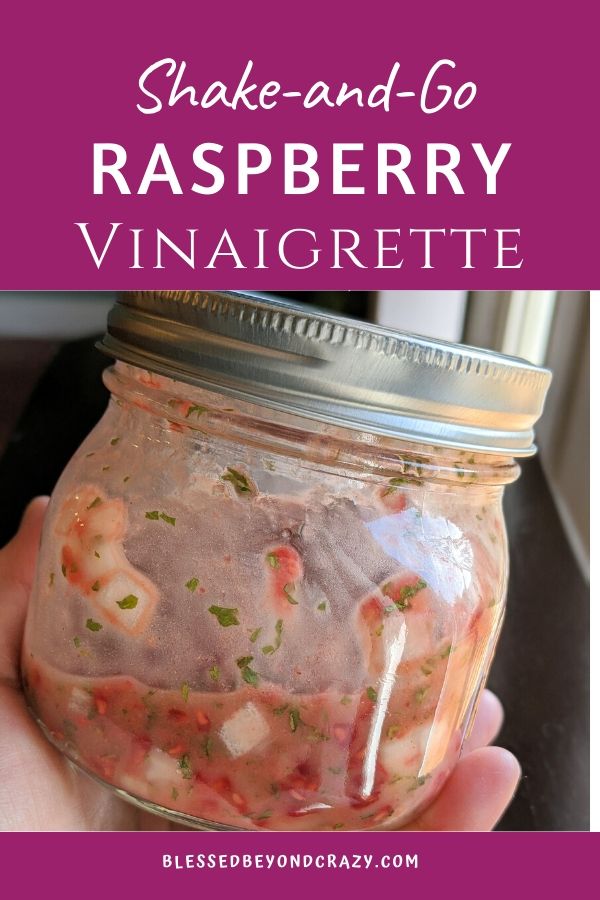 You might also enjoy these recipes: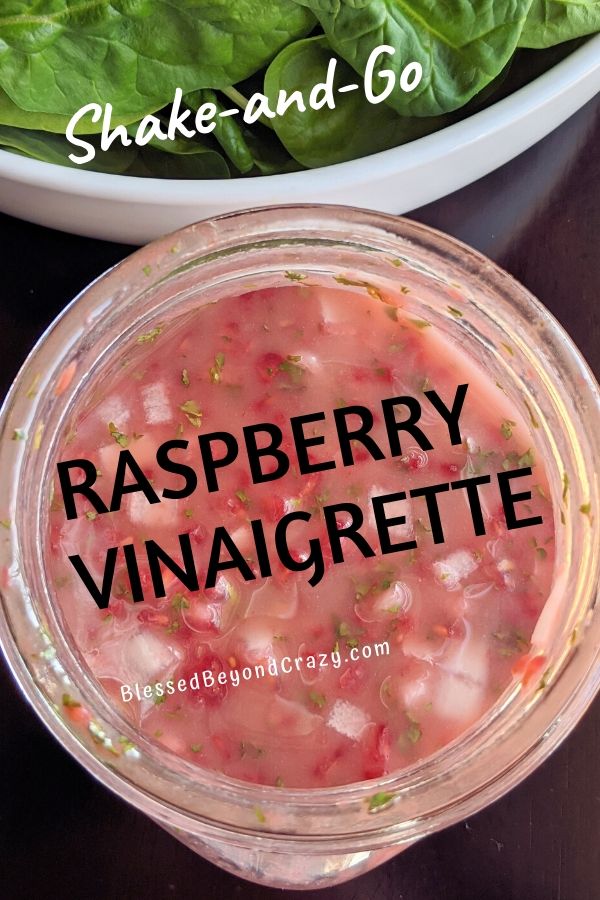 Shake-and-Go Raspberry Vinaigrette is wonderful on a fresh Strawberry Spinach Salad.
What's your favorite salad dressing recipe?
Linda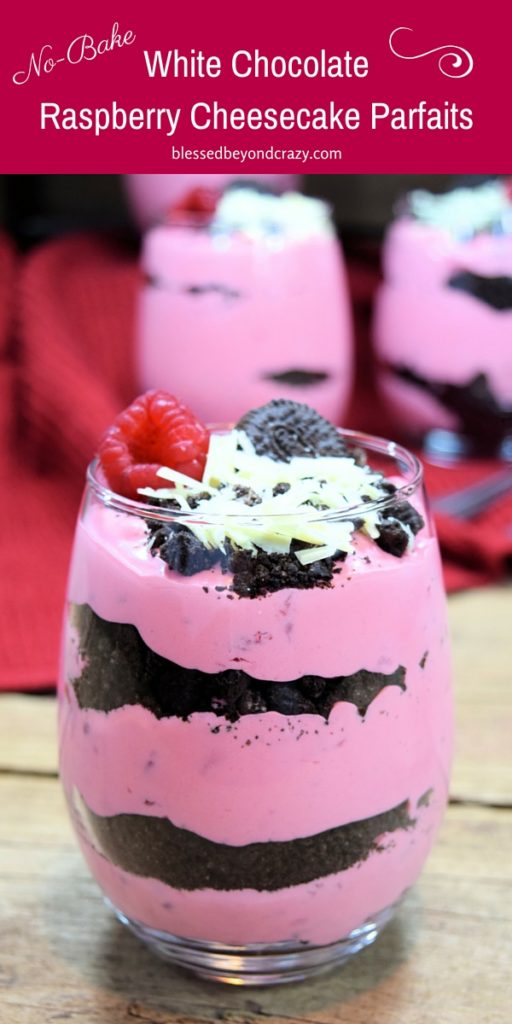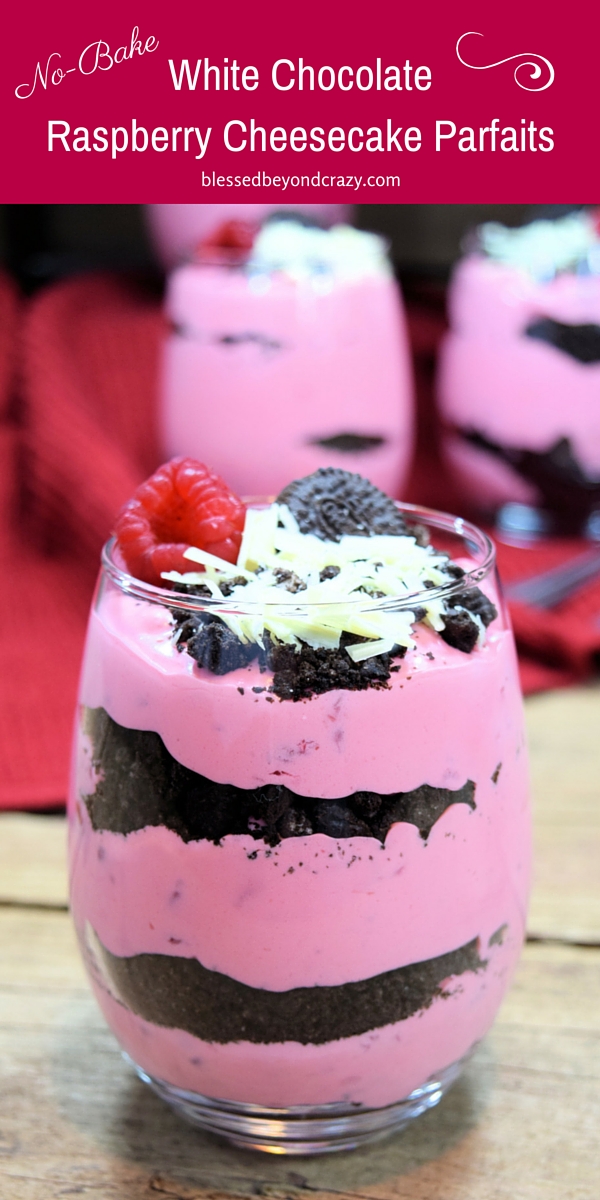 More great ideas: