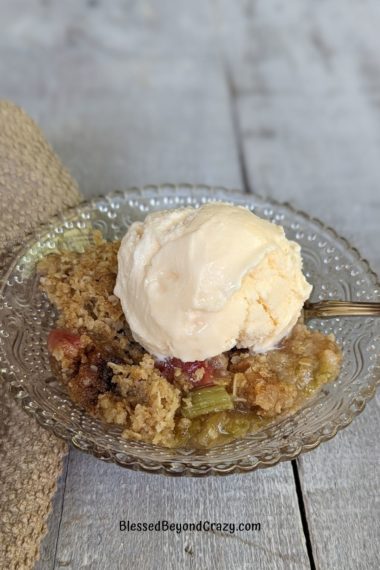 Some recipes truly are quick and simple. For example, this Rhubarb Crisp recipe requires just a handful of ingredients and 40- 45 minutes of baking time. It's also extremely easy to make gluten-free.

To help support our blogging activities, our site contains affiliate links. If you make a purchase from a link on our site, we may receive a small percentage of that sale, at no extra cost to you. Blessed Beyond Crazy is a participant in the Amazon Services LLC Associates Program. This affiliate advertising program is designed to provide a means for sites to earn advertising fees by advertising and linking to amazon.com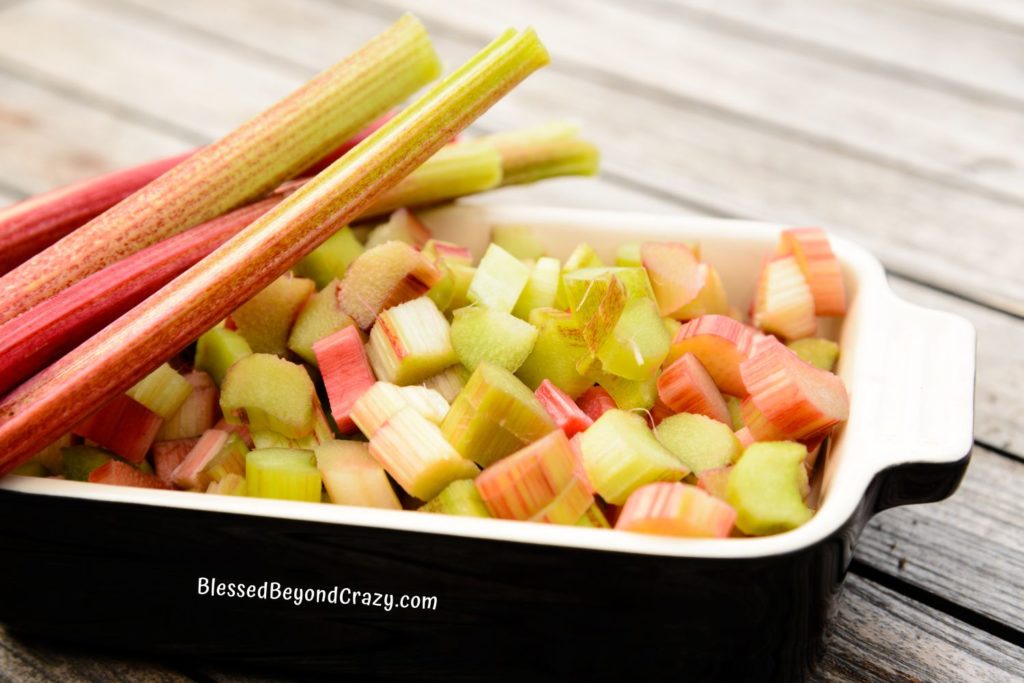 What to do with fresh rhubarb?
Rhubarb is usually something you either love or hate. Most of my family seems to really enjoy a good rhubarb recipe. This amazing vegetable can be used to make all kinds of delicious treats such as pie, cheesecake, custard bars, cake, bread, jam, and so much more!
First, this Rhubarb Crisp begins by cleaning and dicing 3 cups of fresh rhubarb. Next, add 1 cup of granulated sugar and 3 Tablespoons flour. (For a gluten-free option use cornstarch or arrowroot in place of flour.) Pour the mixture into a lightly greased 9x13x2-inch baking dish.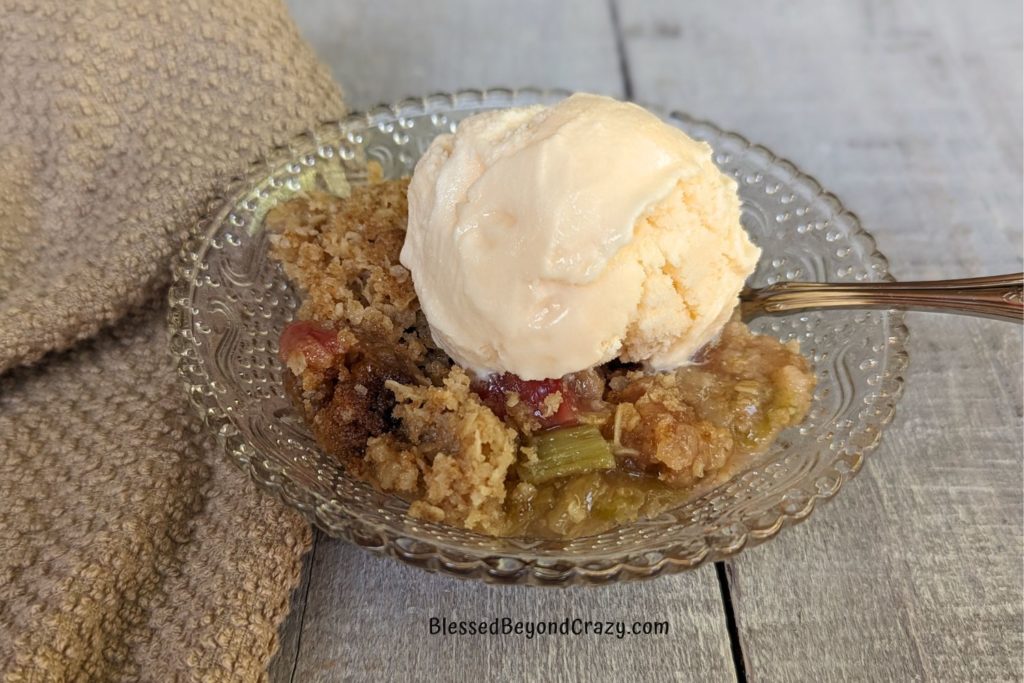 The topping consists of a combination of brown sugar, rolled oats, flour, butter, and shortening. (For a gluten-free option be sure to use gluten-free rolled oats and gluten-free flour.) Sprinkle the topping evenly over the top of the rhubarb. Next, bake the Rhubarb Crisp at 375 degrees F. for 40-45 minutes. Finally, serve warm with a scoop of ice cream or whipped topping.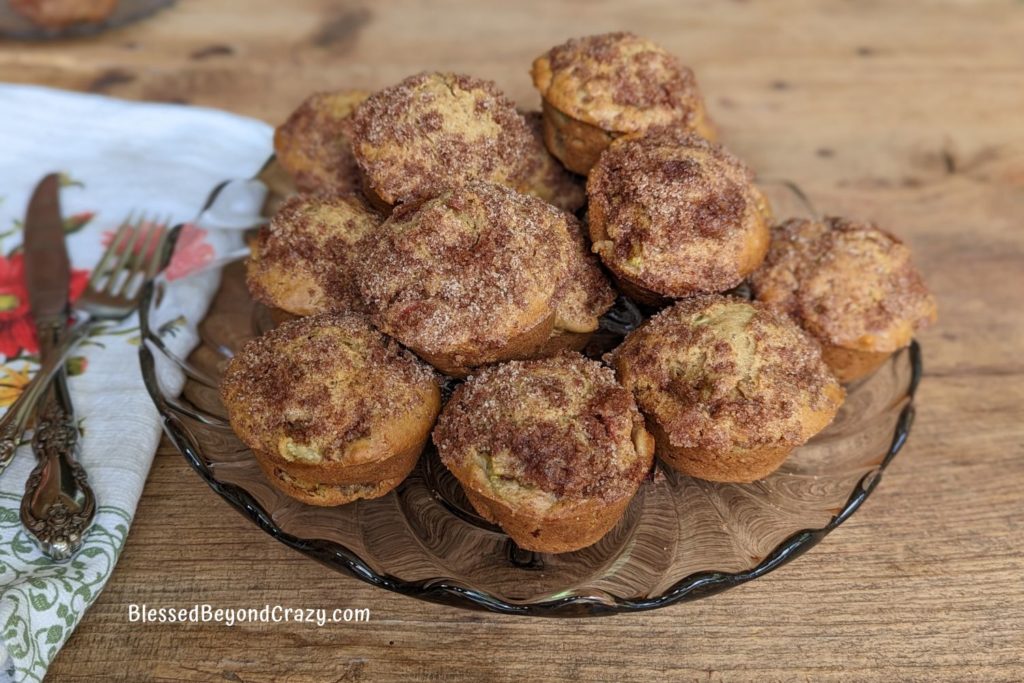 Recently we published a delightful recipe for Rhubarb Muffins. These muffins make a wonderful little homemade gift. Just place the muffins into a bakery gift box, add a cute little label, and give them to someone special such as a grandparent, teacher, or neighbor.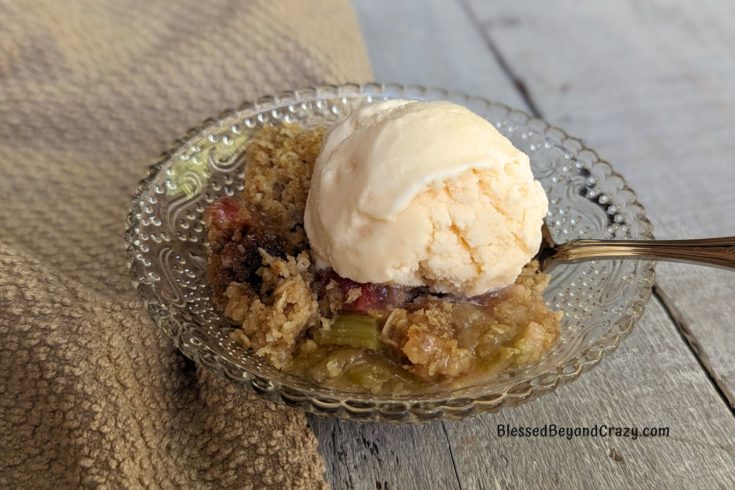 Yield:

10-12 Servings
Quick and Easy Rhubarb Crisp
This recipe for Rhubarb Crisp is simple and quick and requires just a handful of ingredients. It's also easy to make gluten-free.
Ingredients
3 cups diced rhubarb
1 cup granulated sugar
3 Tablespoons flour (GF Option: use cornstarch or arrowroot)
TOPPING:
1 cup brown sugar
1 cup old-fashioned rolled oats (GF Option: use a gluten-free brand)
1-1/2 cup flour (GF Option: use a gluten-free flour blend)
1/2 cup butter
1/2 cup shortening
Instructions
Preheat oven to 375 degrees F.
Combine rhubarb, sugar, and flour; place in greased 9x13x2-inch baking pan.
Combine brown sugar, oats, and flour; cut in butter and shortening until crumbly. Sprinkle over the rhubarb mixture.
Bake for 40-45 minutes.
Serve warm. Garnish with whipped cream or a scoop of ice cream.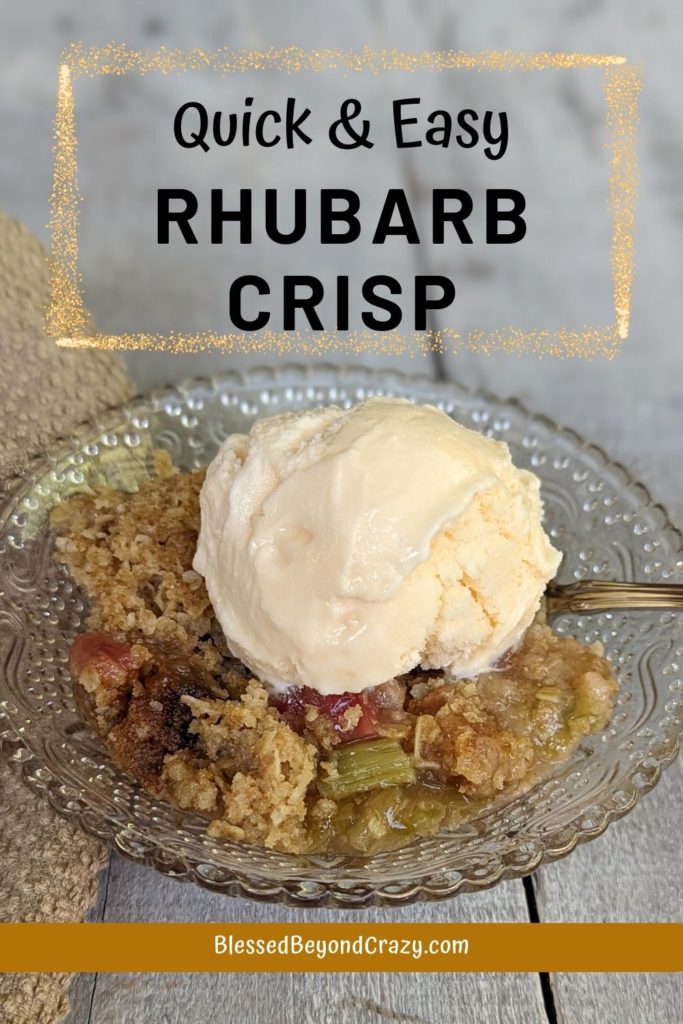 What's your favorite springtime recipe?
Enjoy!
More great ideas: