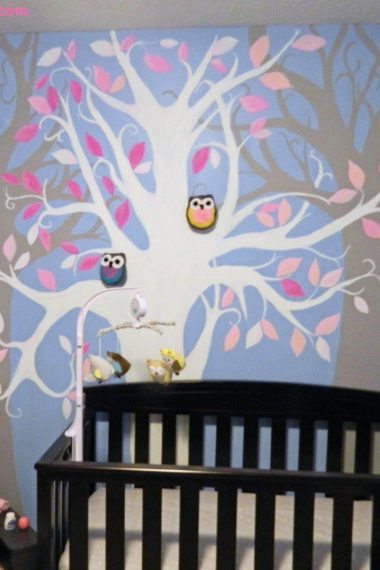 This Owl Themed Baby Shower and Nursery are loaded with over-the-top cuteness!
Words cannot describe how happy and excited my family felt when we found out my sister-in-law was pregnant! She and my brother had been trying to have a baby for a while. Our whole family had been, (and continued to), pray for this precious child. We waited patiently to finally meet this sweet baby girl and hold her in our arms.
To help support our blogging activities, our site contains affiliate links. If you make a purchase from a link on our site, we may receive a small percentage of that sale, at no extra cost to you. Blessed Beyond Crazy is a participant in the Amazon Services LLC Associates Program, an affiliate advertising program designed to provide a means for sites to earn advertising fees by advertising and linking to amazon.com.

Part of the 'patiently waiting and soon-to-be-aunt roll' is throwing a baby shower. My mother and I, along with a few other family members, threw my sister-in-law an owl theme baby shower. We decided to go with an owl theme because owls are popular right now, (if you haven't noticed), and that is how my brother and sister-in-law were going to decorate their nursery.
Both the baby shower and the nursery turned out to be so adorable! I can't wait to show you the pictures!
I found this adorable owl crochet pattern on Pinterest. It was easy and quick to make one… although four were a bit more time-consuming. It was completely worth it!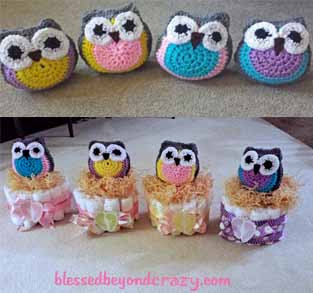 My mom helped me make small single-tier diaper cakes. We wrapped the diaper cakes in baby-themed ribbon and added some craft nesting (similar to Natural Twig Birds Nests), under each owl; which gave the owls the appearance of sitting in their nest. We couldn't believe how amazing these look!
At the shower, we placed a swaddling blanket under each diaper cake to help the centerpieces look more complete.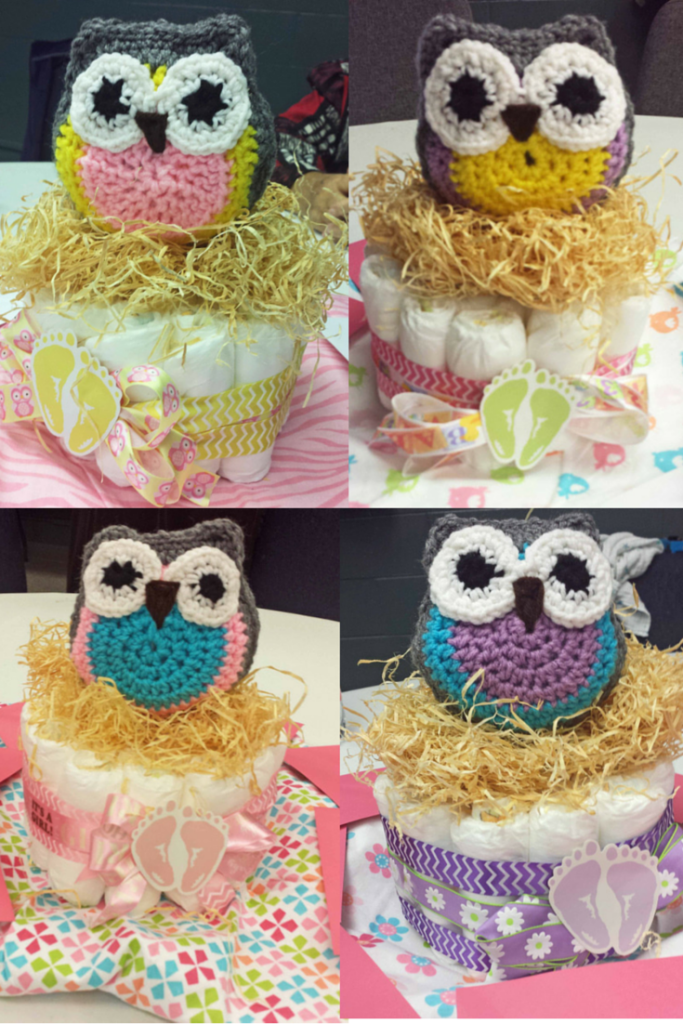 My brother and sister-in-law are super creative so I knew they would find a place for these owls in the baby's nursery. This is the most adorable nursery I've ever seen outside of a magazine.
They have an incredibly talented friend who hand-painted trees on the walls of the nursery. After the shower, my brother and sister-in-law strategically placed a few tiny hooks on the walls and hung the crocheted owls in the tree.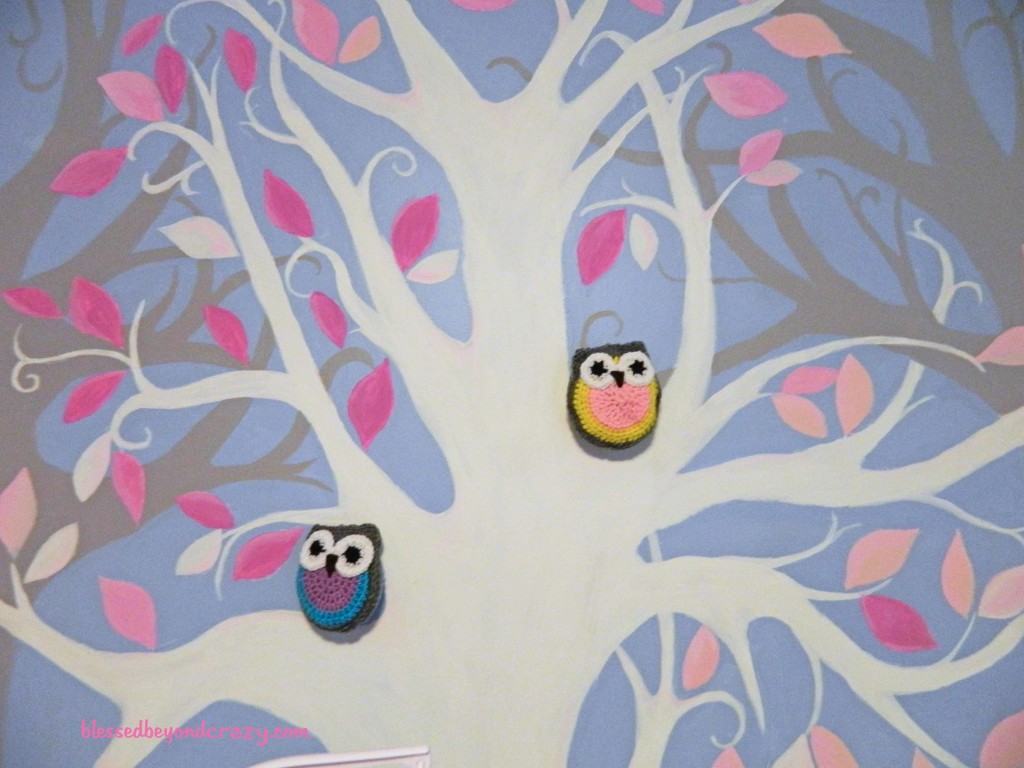 These pictures do not do justice to just how adorable this nursery is. Notice the shadow of a little girl hanging from a tree branch on the left.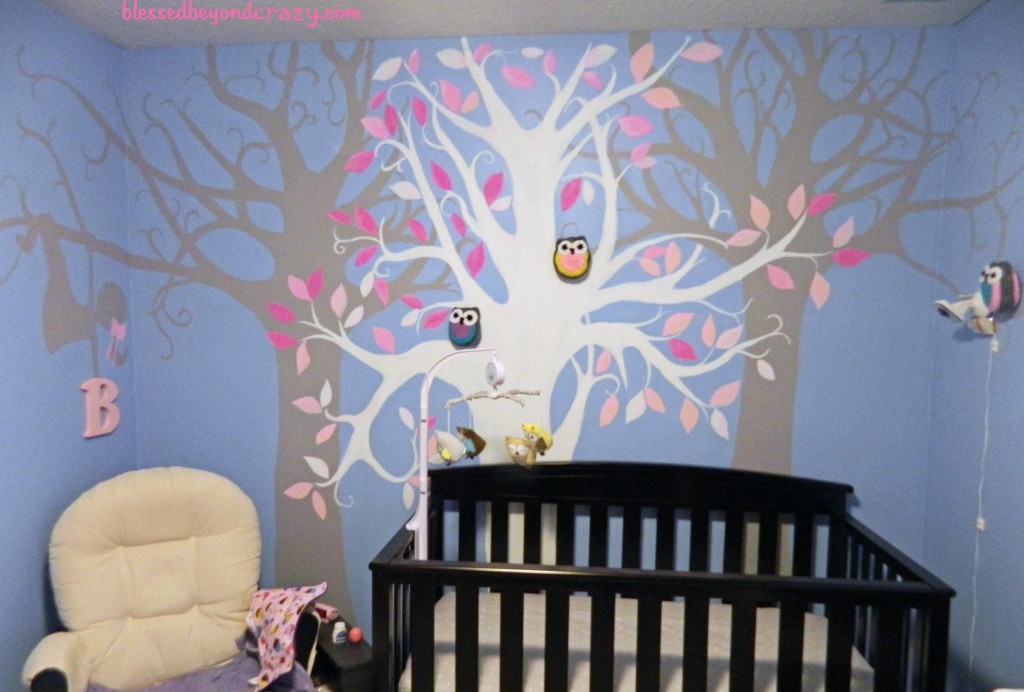 You can find the FREE owl crochet pattern > HERE! For more crocheting ideas check out my Pinterest board!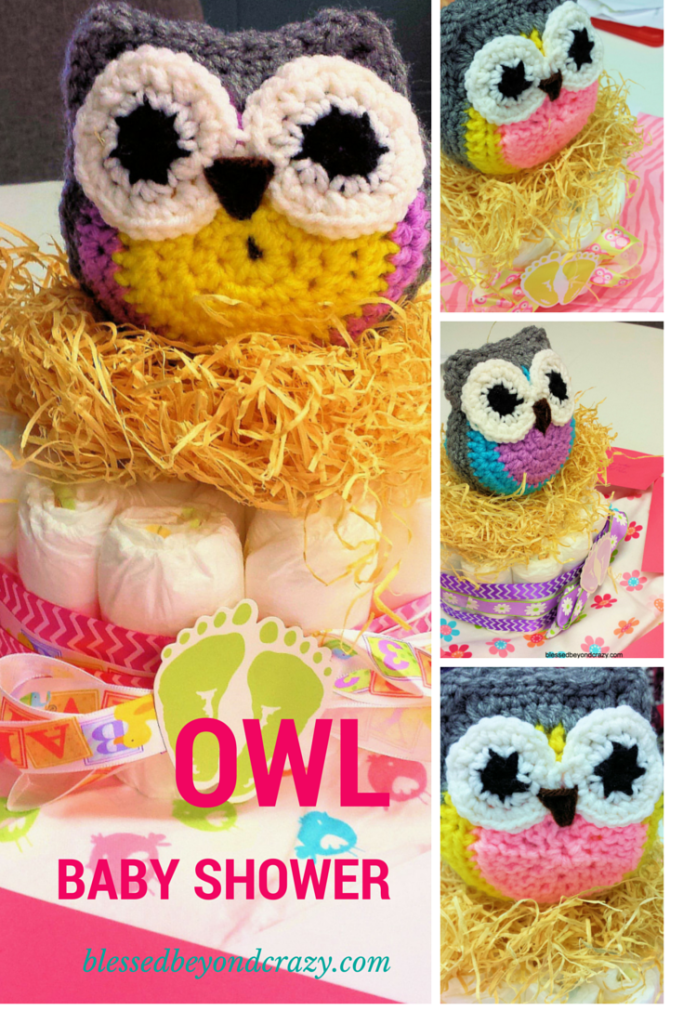 For more detailed instructions on how to assemble diaper cakes and for more ideas for baby showers click > HERE!


It really is easy to make a Diaper Cake and there are countless ways to decorate one. We also made a 'diaper baby' out of rolled up diapers and placed them inside of a baby onesie with baby booties, a pacifier and a handmade beanie and baby blanket that my grandmother made. Watch a video on how to make a diaper baby here.
What was the theme of the cutest baby shower you have ever attended?
Anna
More great ideas: