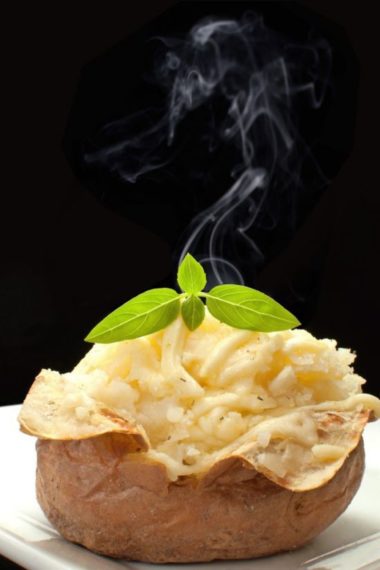 Leftovers. Sometimes it's great having them and other times it's hard to know what to do with them. Because both Anna and I are pretty frugal people, we naturally hate wasting food! That's why Anna wrote a post titled Eight Ways to Waste Less Food and Save Money on Groceries. And she's right! Creatively using leftovers really can save money in the long run. Although you may be a little bit perplexed trying to figure out how to reuse certain foods, it's actually pretty simple to makeover leftover potatoes. As a matter of fact, you may be surprised just how easy it is to repurpose those extra spuds.
To help support our blogging activities, our site contains affiliate links. If you make a purchase from a link on our site, we may receive a small percentage of that sale, at no extra cost to you. Blessed Beyond Crazy is a participant in the Amazon Services LLC Associates Program, an affiliate advertising program designed to provide a means for sites to earn advertising fees by advertising and linking to amazon.com. As an Amazon Associate, I earn from qualifying purchases.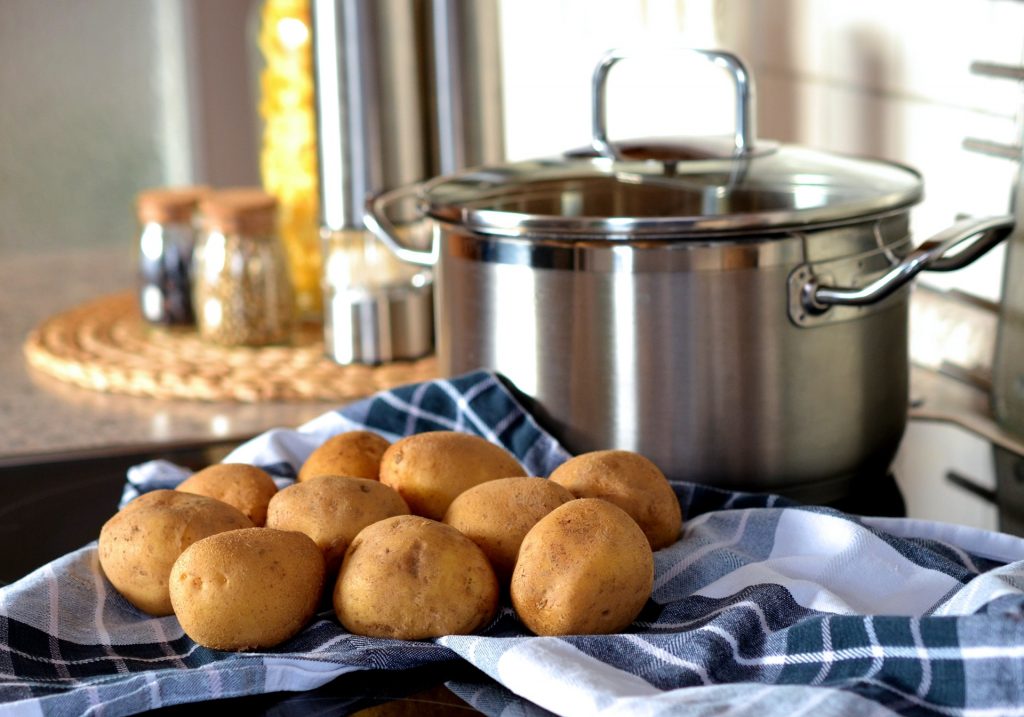 First of all, let's talk about baked potatoes. Do you know there is a secret to fluffy baked potatoes? Yep! And the secret is something extremely easy.
Now, because I personally love potatoes, I routinely serve them to my family and guests. However, I have to admit that sometimes I get a little overzealous and make WAY more potatoes than I need. No worries… because that's what today's post is all about! Hence the title: How to Makeover Leftover Potatoes!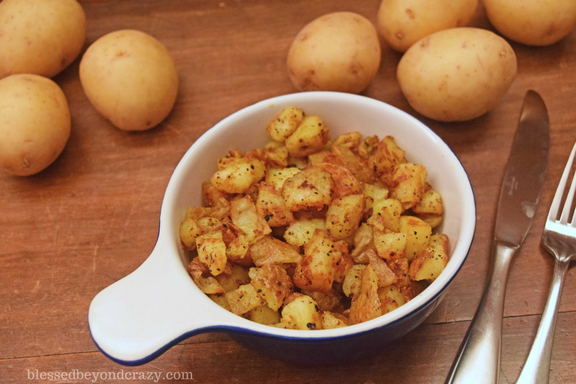 Pan-fried potatoes are probably of the easiest ways to use leftover baked potatoes. Only 3 ingredients are required and they are naturally gluten-free and vegan! Fried Potatoes are perfect for breakfast, a side dish, or even for an afternoon snack. (Pssst…. don't be surprised if you become a little addicted to them… lol.)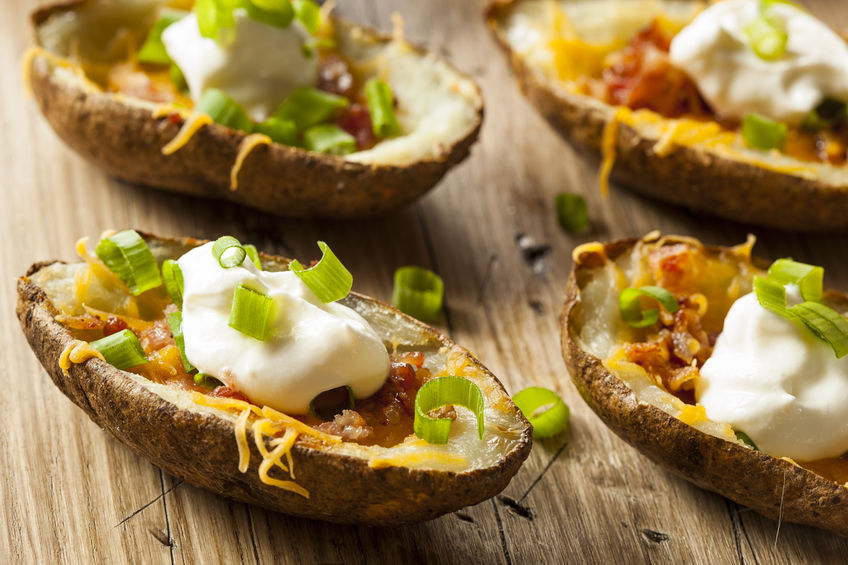 Homemade-loaded potato skins are another fabulous way to makeover leftover baked potatoes. Simply cut baked potatoes in half and scoop a portion of the fleshy potato into a bowl, leaving the skins intact. Use a basting brush to apply a light coating of olive oil, then add a sprinkle of salt and pepper, shredded cheese, and bacon. Pop the potato skins into the oven until the cheese starts to melt, then add a dollop of sour cream and chives. So easy and umm umm good!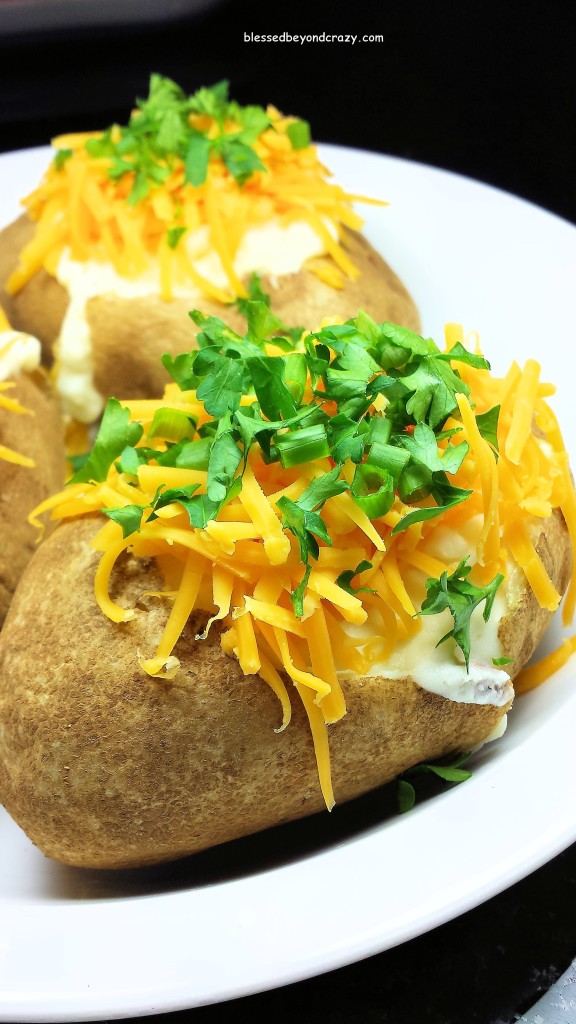 Twice-baked potatoes are also a fabulous way to remake leftover baked potatoes. I use a sharp knife and slice approximately 1/4 inch off one side of each potato. Next, I use a spoon to gently scoop out the fleshy insides into a microwave-safe mixing bowl then I set the skins off to the side. I then heat the potatoes in the microwave and mash them along with butter, sour cream, cream cheese, and seasonings. Finally, I spoon the mixture back into the potato skins and heat them in the microwave or oven. Shredded cheese and chives make a nice garnish.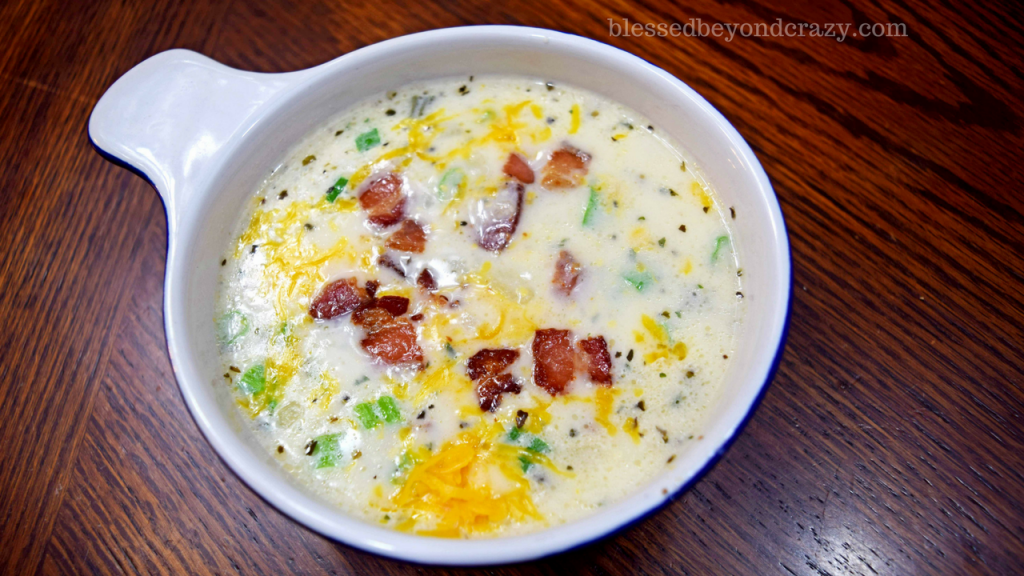 Anna often uses leftover baked potatoes to make a steamy hot batch of Loaded Baked Potato Soup – a.k.a. Bacon Soup. The blend of herbs and spices, cream, potatoes, and bacon will have your taste buds doing a little happy dance! Pinky promise! (Side Note: Anna says that this is her husband's most requested meal so you know it's delish!)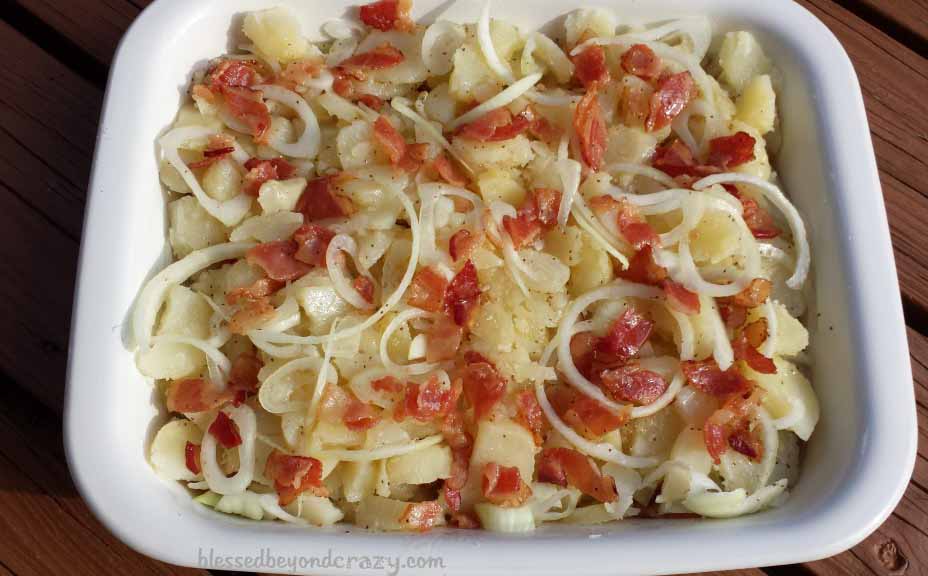 My house always has such a deliciously, intoxicating aroma of cooked bacon, onions, vinegar, and spices whenever I whip up this yummy recipe for old-fashioned German potato salad. The original recipe calls for raw potatoes, however, feel free to swap them for leftover baked potatoes instead! So yummy!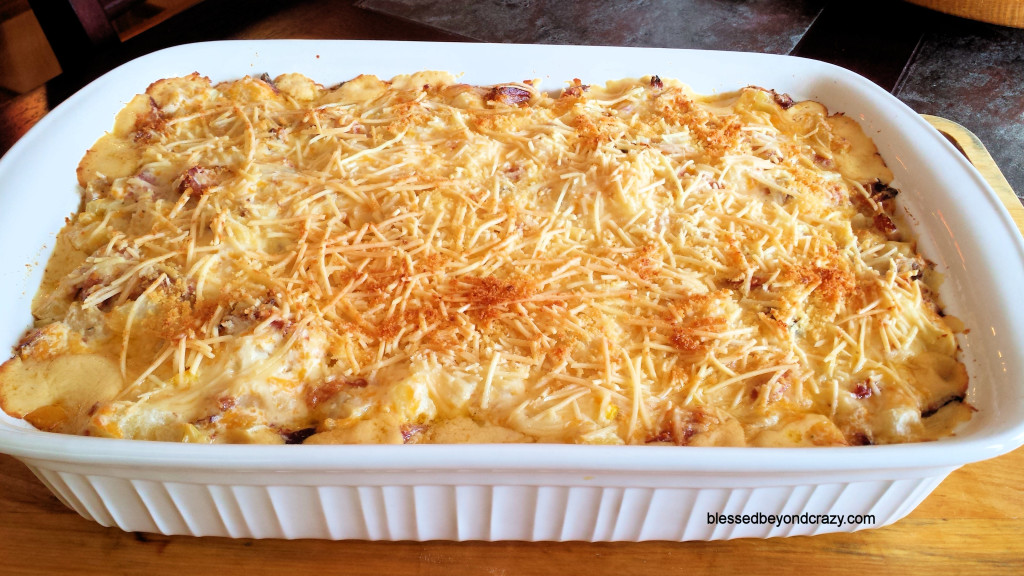 A creamy hash brown casserole is yet another fabulous way to use leftover baked potatoes. For this recipe, dice leftover baked potatoes and swap them for the hash browns. Combine the potatoes with the cheese mixture and bake until browned and bubbly. This recipe truly is simple, yet scrumptious.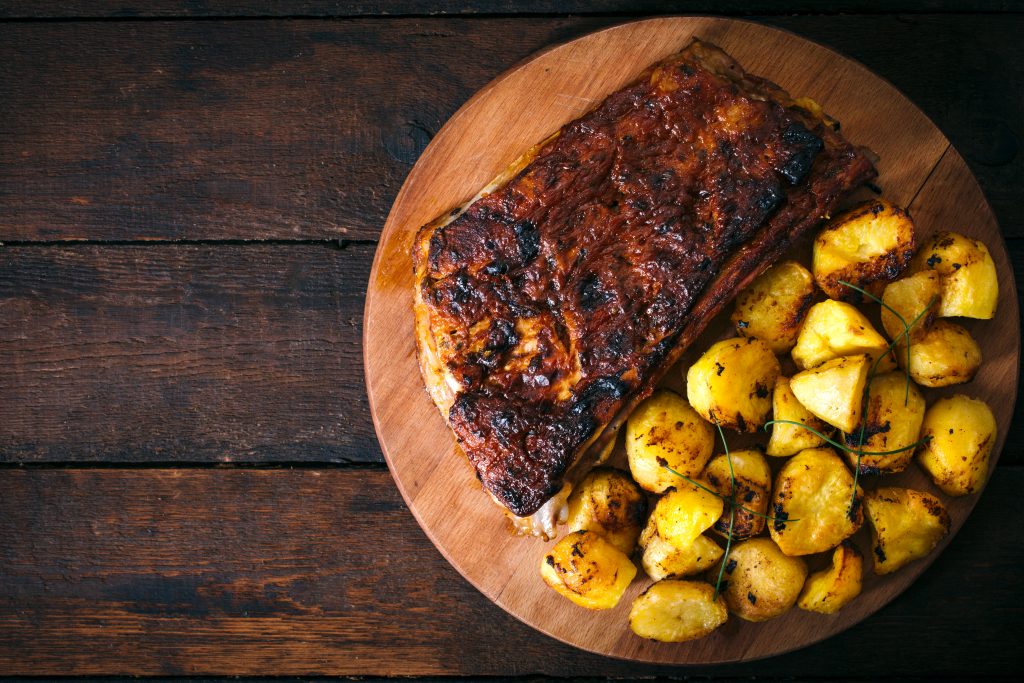 It pretty much goes without saying, but grilled potatoes are another way to remake precooked potatoes. Simply toss the potatoes with a little olive oil and your favorite grill seasonings and place them in a grill basket. Fire up the grill and cook the potatoes until they are golden brown and thoroughly heated.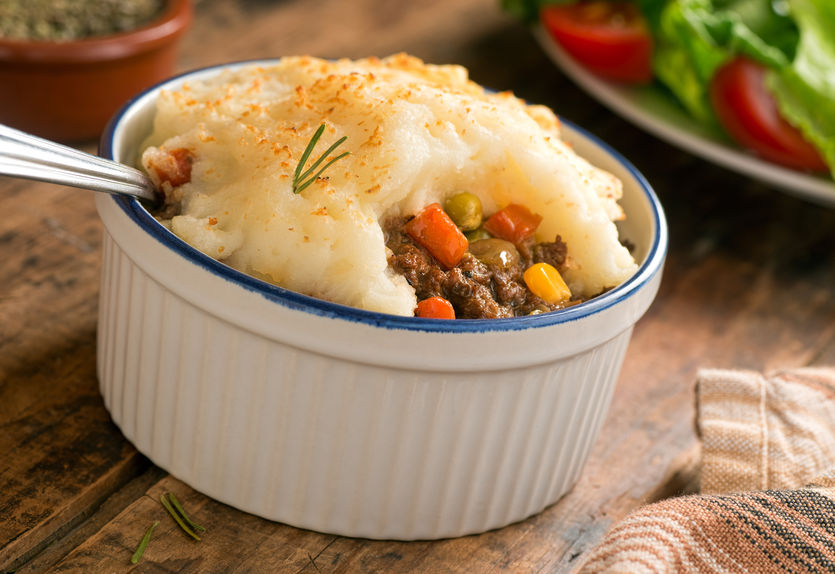 Shepard's Pie is pretty much a complete meal and very simple to make. Why? Because it's all about using already-cooked ingredients such as leftover mixed vegetables, meat, gravy, and mashed potatoes. Simply grease a baking dish or ramekins and combine a mixture of meat, gravy, and vegetables. Top with leftover mashed potatoes. Bake in a 350 degree F oven until all of the ingredients are thoroughly heated and the top of the potatoes are golden brown. What a great way to save all of those leftovers, huh?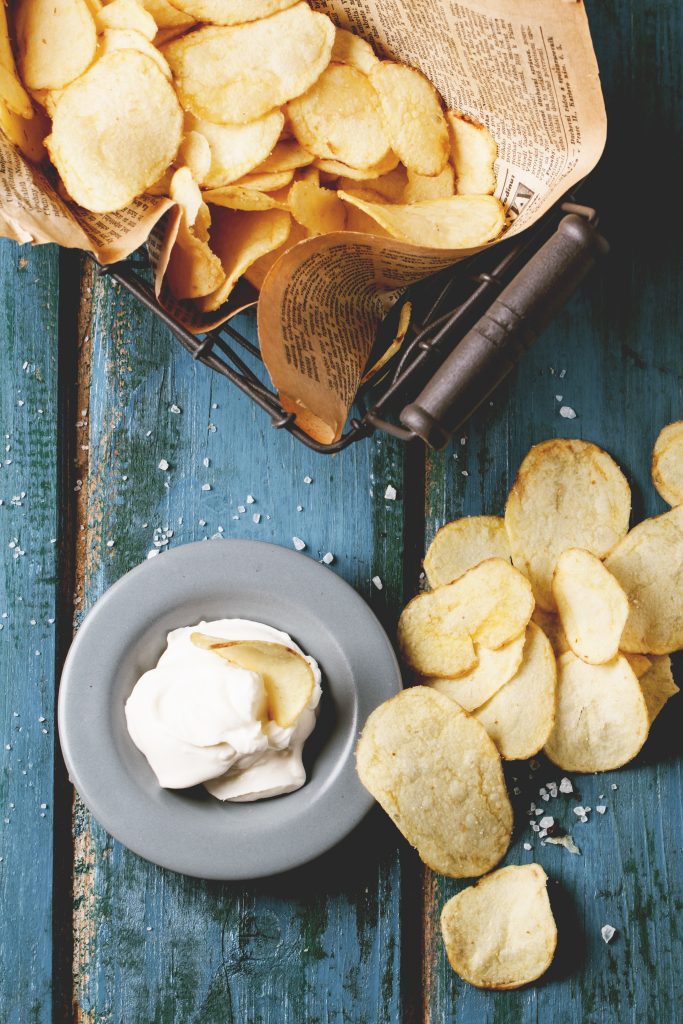 Once in a while, I find I have just two or three raw potatoes left in the bag. That's when I decide it's time to make fresh, homemade potato chips!!! Store-bought potato chips don't begin to compare to these homemade chips. Plus, they really are easy to make. For variety and interest, sometimes I sprinkle the warm chips with different flavors of seasoning salts. Interestingly enough, my grandkids often request that I make homemade potato chips for them. That right there tells you they're amazing!
Potato pancakes are another delicious way to use those few remaining raw potatoes you have lying around. Simply throw all of the ingredients into a blender or food processor and combine. Pour approximately 1/4 cup of batter into a greased, hot skillet and fry like regular pancakes until they are golden brown and crispy around the edges. (Check back soon for the complete recipe!)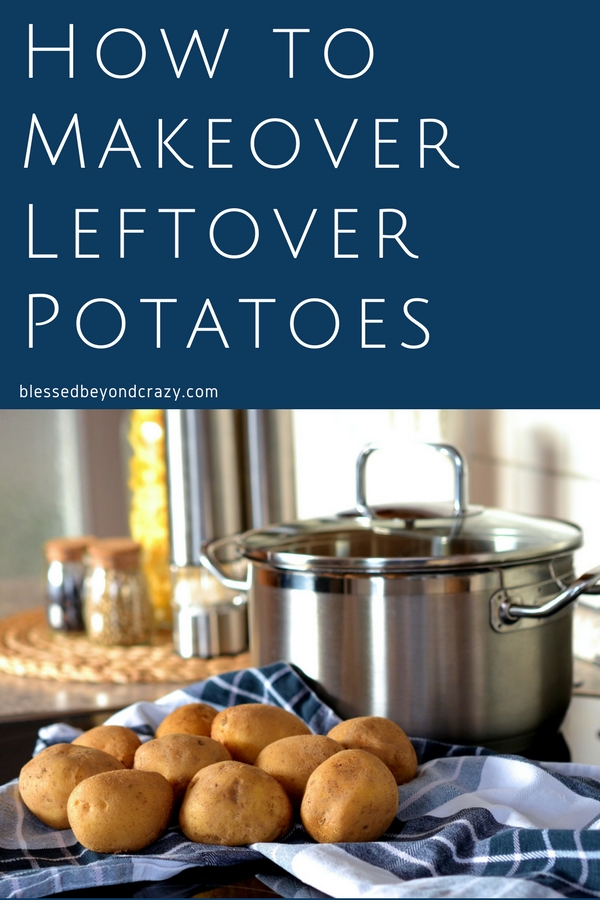 What's your favorite way to use leftover potatoes?
Happy eating!
Linda
More great ideas: