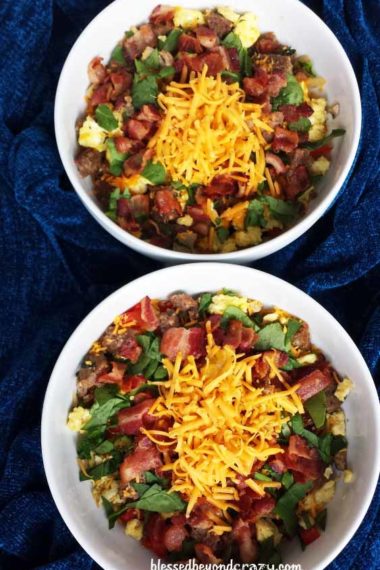 My husband I both enjoy eating a hearty breakfast. It's a great way to start to our day and eating breakfast provides us with some quality time together.
I don't know about your family, but at our house we love breakfast. Sometimes on weekends my husband and I will sleep in just a little later than normal. After we revel in our triumphal extra few minutes of sleep, we hop out of bed and whip up some brunch. It's great because brunch covers both breakfast and lunch, so we actually eat just two meals that particular day.
Omelets are high on our favorites list and are one of our most frequent breakfast meals. I just love being able to have all of those fresh veggies, meat, eggs and cheese all in one glorious combination. One day I was feeling lazy and decided that instead of creating a beautifully folded omelet, I would just throw everything into a couple of bowls. Here's what I did: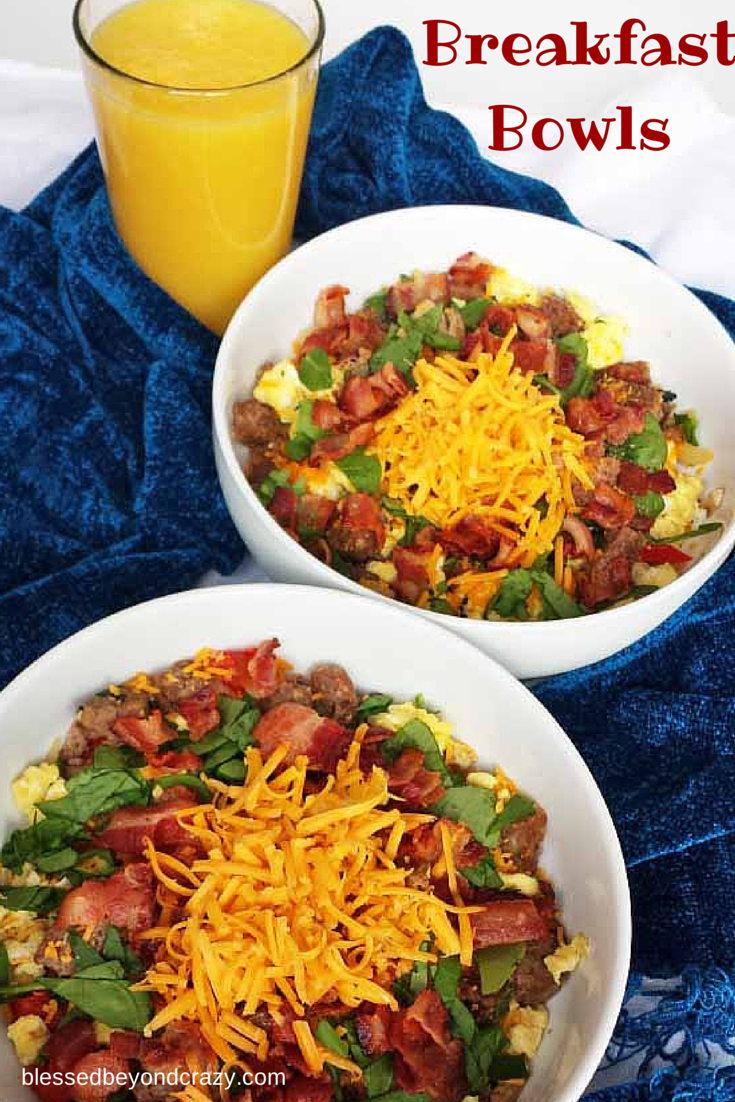 These delicious Breakfast Bowls are great because you can add your favorite ingredients, spices, and seasonings.
I recently discovered some delicious sausages that are all natural, preservative and MSG free. Plus, they taste great.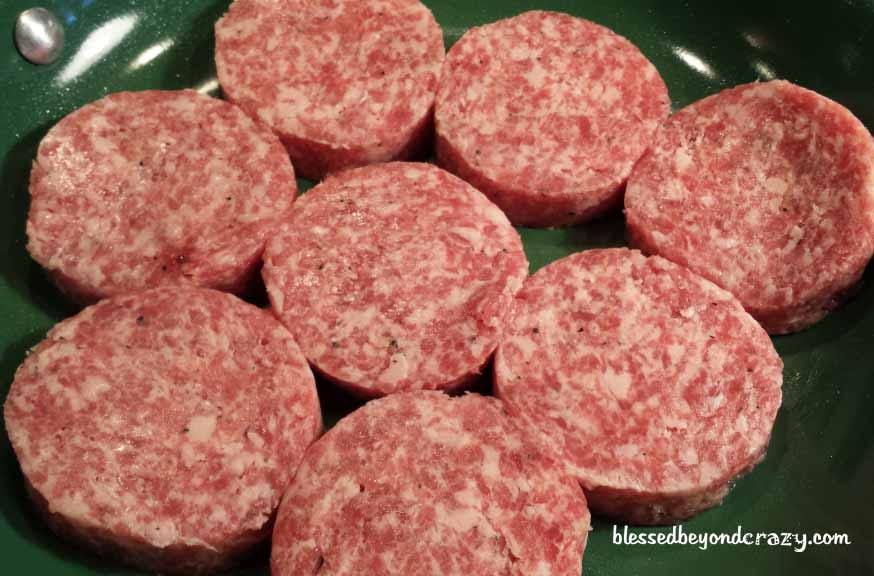 In one skillet, I cooked the sausage patties on medium heat until they were fully cooked and brown on both sides. In another skillet, I cooked a pound of bacon.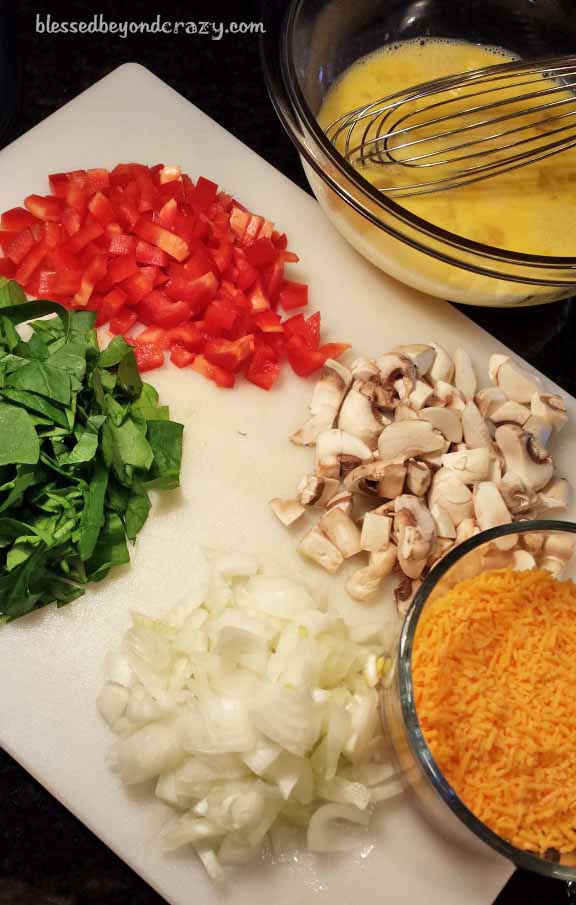 While the sausages were cooking I chopped up the veggies and shredded some cheddar cheese.
I love the combination of red bell peppers, spinach, onions, fresh mushrooms and a touch of cheddar cheese.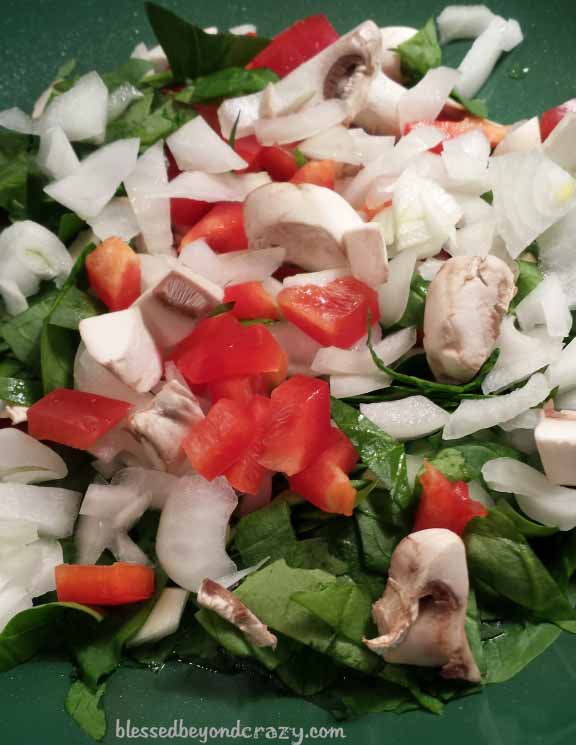 It only took a few minutes to saute the veggies in a little olive oil. While the veggies, bacon, and sausages were cooking, I made a batch of scrambled eggs. I whisked together 5 eggs, (they were small), a dash of salt and 3 tablespoons of milk. (I didn't use any pepper because the sausage had pepper in it and the hubby could always add more on his own).
While the eggs were cooking I chopped the sausages into bite-size chunks.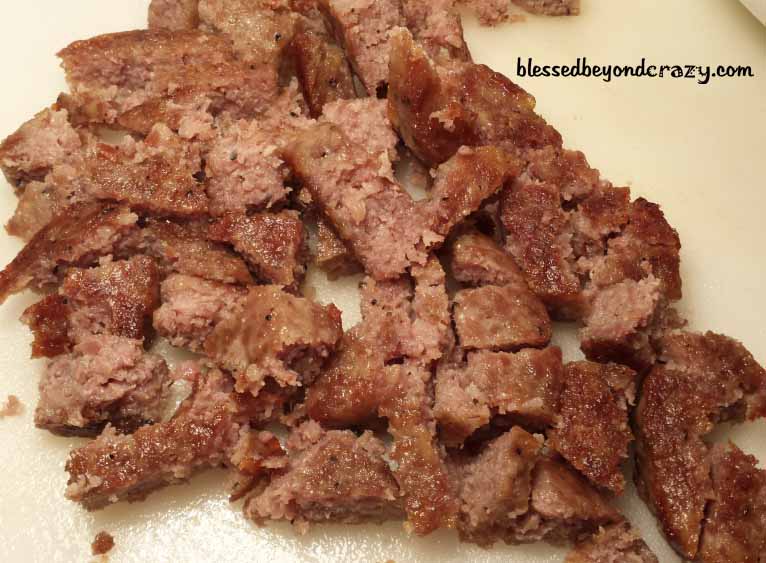 See the flecks of pepper in the cooked sausage?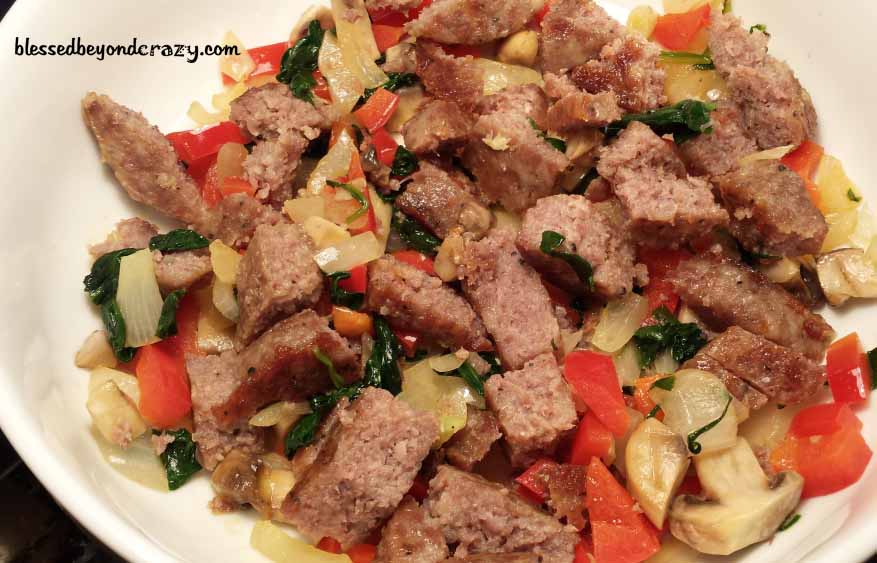 Since I staggered the cooking and preparation of the sausage, eggs and veggies, all of the ingredients were ready at the same time. Now the fun part. I started to layer the ingredients into two separate serving bowls. First a layer of veggies topped with chopped sausage.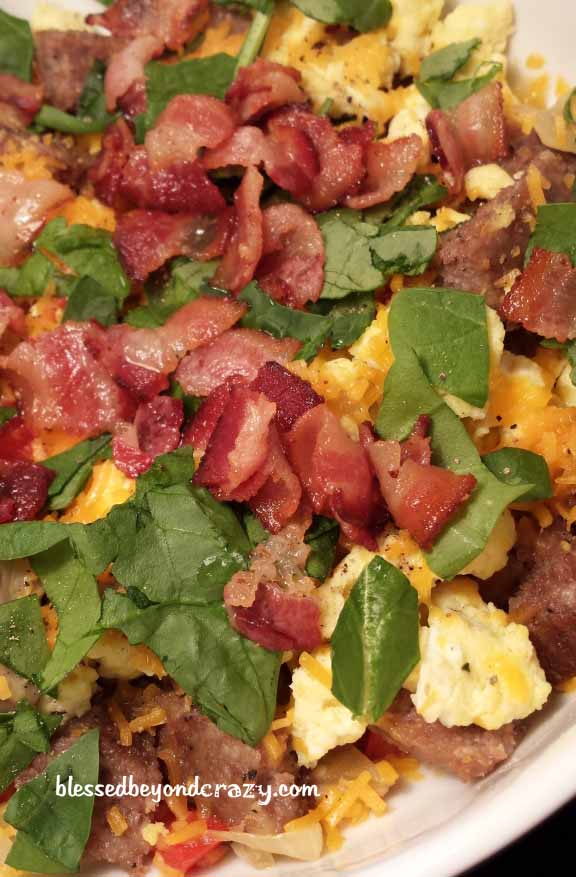 Next, I added a layer of scrambled eggs, cheddar cheese, freshly chopped spinach and cooked bacon. Repeat the layering process and top with a final touch of cheddar cheese.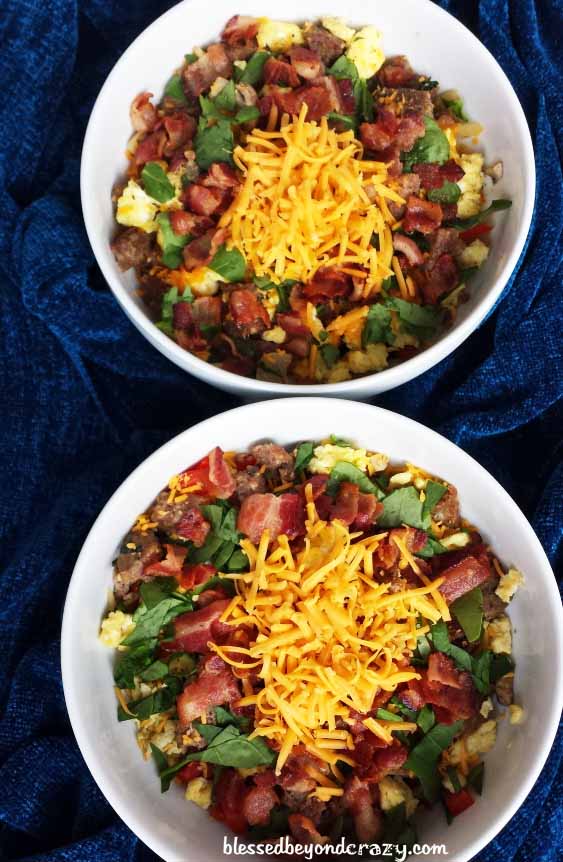 I can't begin to tell you how delicious these Breakfast Bowls are. I'm not sure that I will ever make another folded omelet again, (wink, wink). These Breakfast Bowls are great for dinner too. They are a complete meal; all in one bowl.
Oh, did I mention that these are naturally gluten-free? Just be sure to use fresh veggies and gluten free meats and cheese.
What ingredients would you use to create your very own Breakfast Bowls?
Linda
More great recipes: