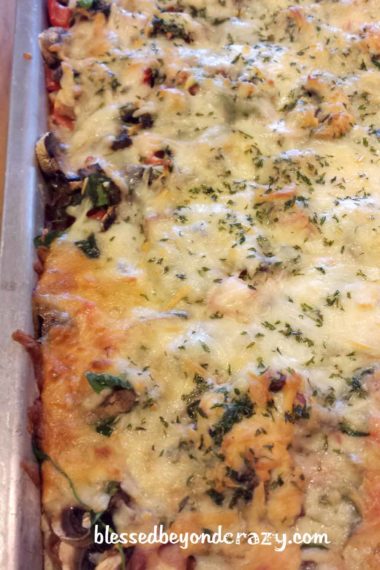 Everyone loves pizza! Unfortunately, people with food allergies often have to avoid it! However, here's a great recipe for gluten-free, yeast-free gourmet pizza!
By now you know that I am gluten intolerant, but you probably didn't know that I also have other food allergies. After keeping a food diary I have discovered that I am also allergic to corn, bananas, kiwi, onions, garlic, and peanuts. Other things that I tend to steer away from are yeast, soy, and dairy. Therefore, since I do have so many issues with food, I am always modifying recipes and using ingredients I know are 'safe' for me.
---
To help support our blogging activities, our site contains affiliate links. If you make a purchase from a link on our site, we may receive a small percentage of that sale at no extra cost to you. Blessed Beyond Crazy is a participant in the Amazon Services LLC Associates Program, an affiliate advertising program designed to provide a means for sites to earn advertising fees by advertising and linking to amazon.com.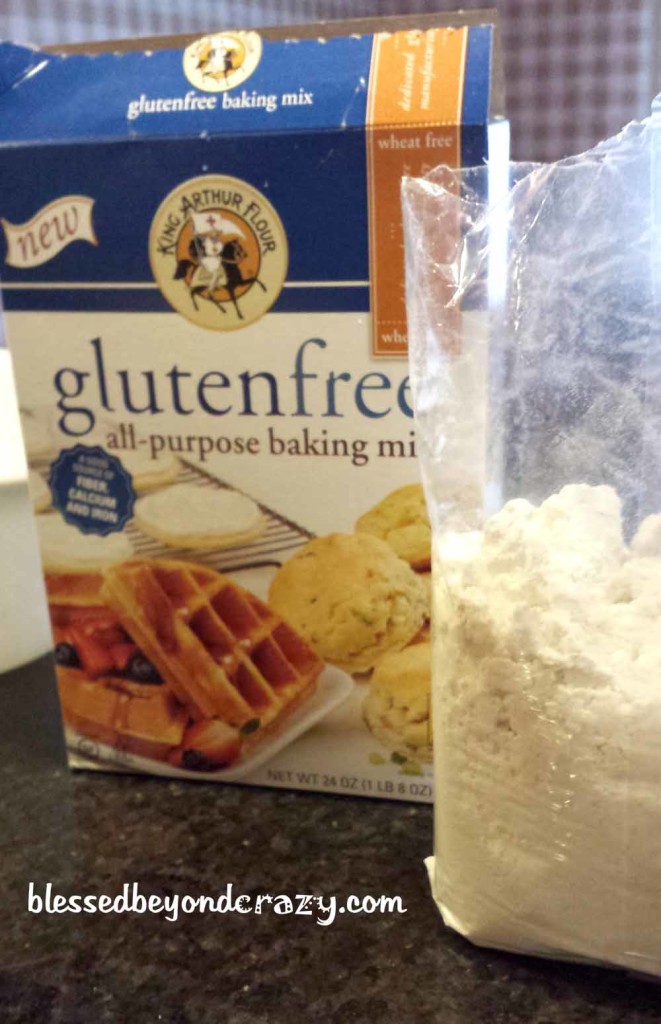 Pizza Night!
Now, more than ever, there are more and more gluten-free products on the market. This makes cooking and baking so much easier. One of my new favorite recipes is this gluten-free, yeast-free gourmet pizza.
I made the pizza crust with King Arthur's gluten-free baking mix. To make an extra-large pizza crust I used 3 1/2 cups of the baking mix and just enough water to make it into a dough that was stiff enough that I could pat it out into a 10 1/2″ by 15 1/2 " baking pan. I sprinkled a little extra baking mix on the dough as I smoothed the crust into the bottom of the pan. This kept the dough from sticking to my hands as I 'worked' the dough.
*To make a deep dish crust simply use more baking mix and add just enough water to make into dough or use a smaller pizza pan. Baking time will vary.*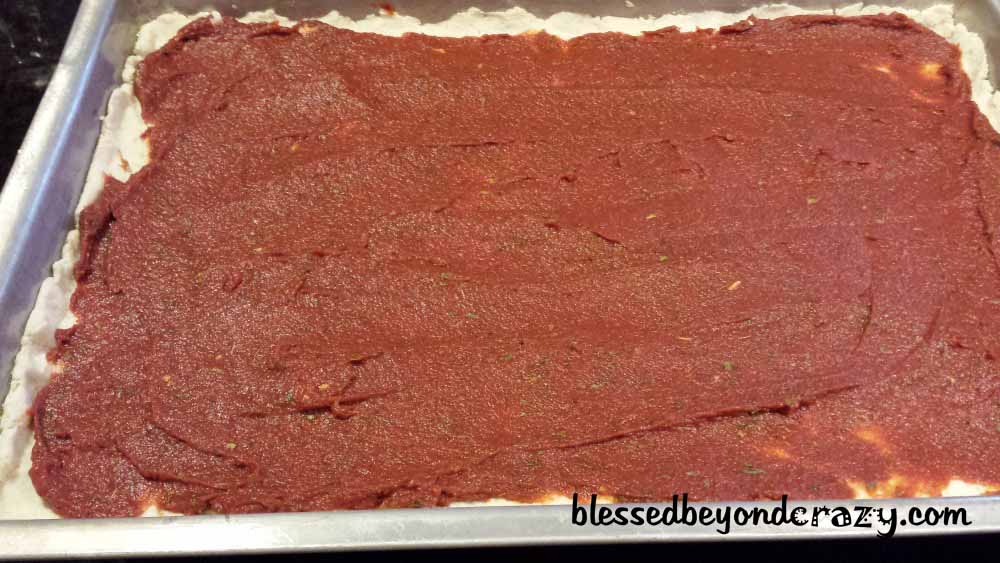 Next, I combined 2 (6 oz.) cans of tomato paste with 2 Tbsp. olive oil, 2 Tbsp. sweet basil, 2 Tbsp. oregano leaves, 3 Tbsp. parsley flakes and 2 Tbsp. leaf tarragon. Spread the tomato mixture over the crust. I thought that perhaps this would have a super strong tomato flavor but it was actually the perfect blend.
I topped the tomato mixture with slices of cooked Canadian bacon, hamburger, and nitrate-free bacon.
Next, I added chopped red peppers and sliced fresh mushrooms.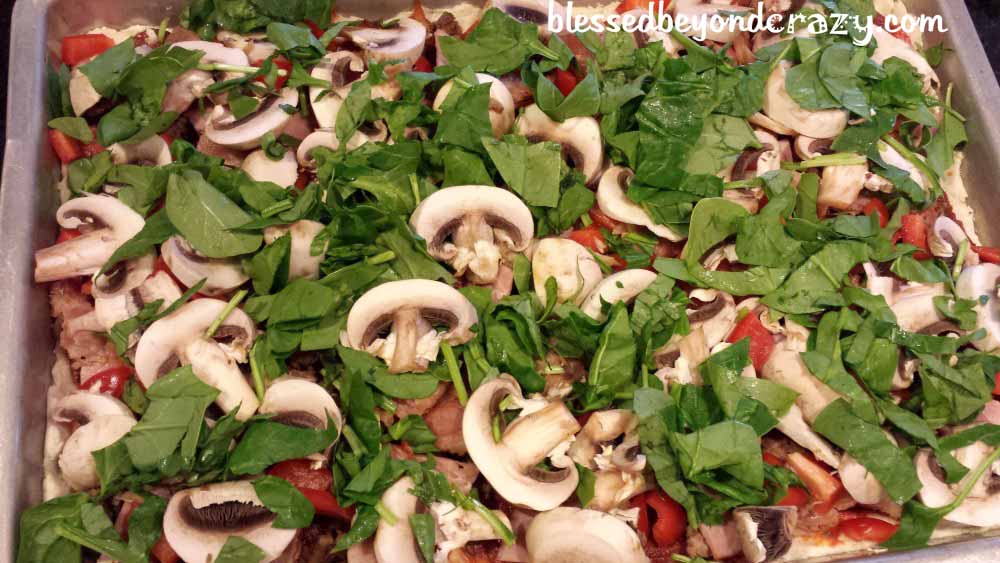 I now added chopped spinach. The spinach is a wonderful touch and a great way to add some healthy nutrients without even realizing they are there… plus… it makes the pizza look amazing!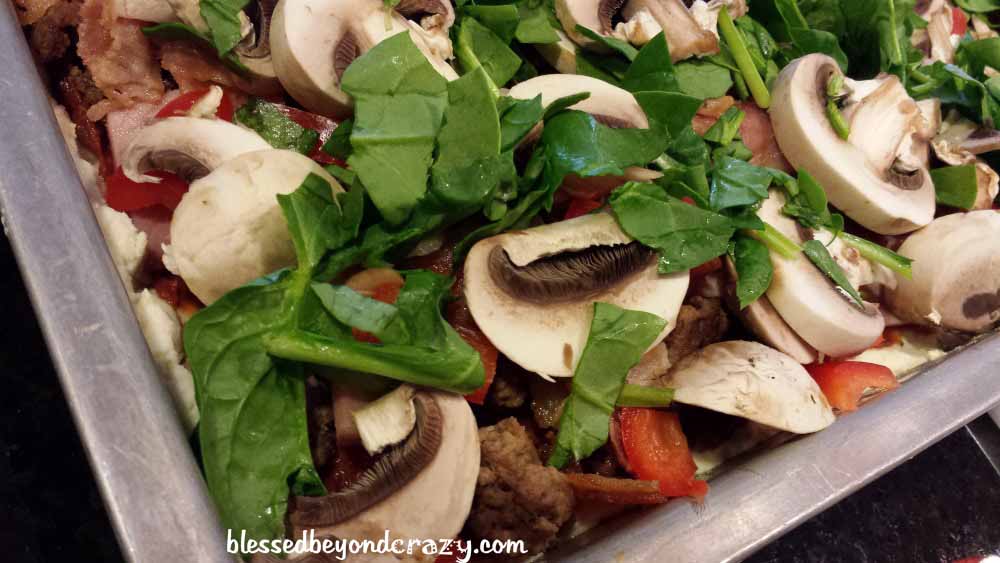 Doesn't this look yummy? You could also top this with fresh red onion, fresh garlic, and/or black olives.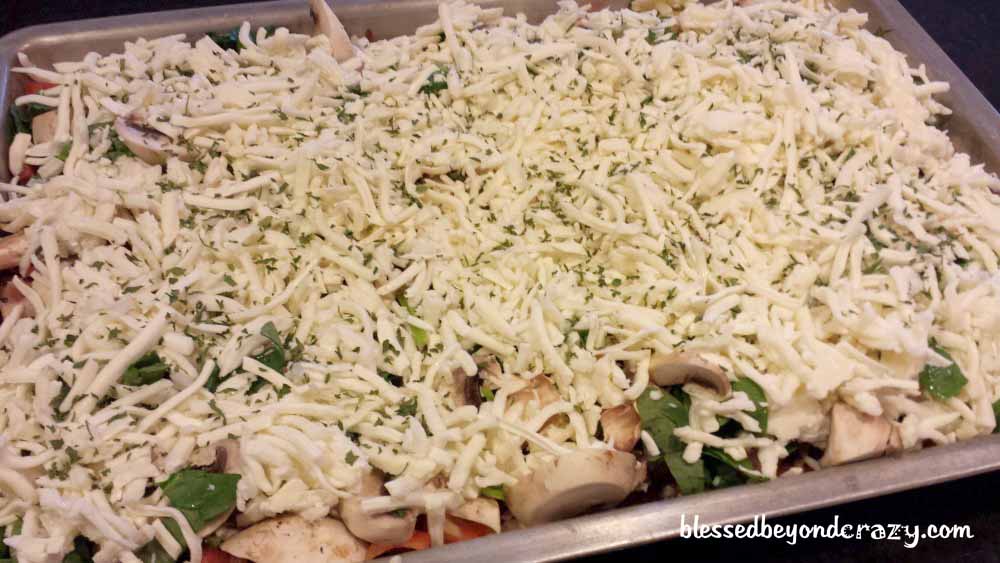 Finally, I sprinkled gluten-free Mozzarella cheese on top; along with a few dashes of parsley.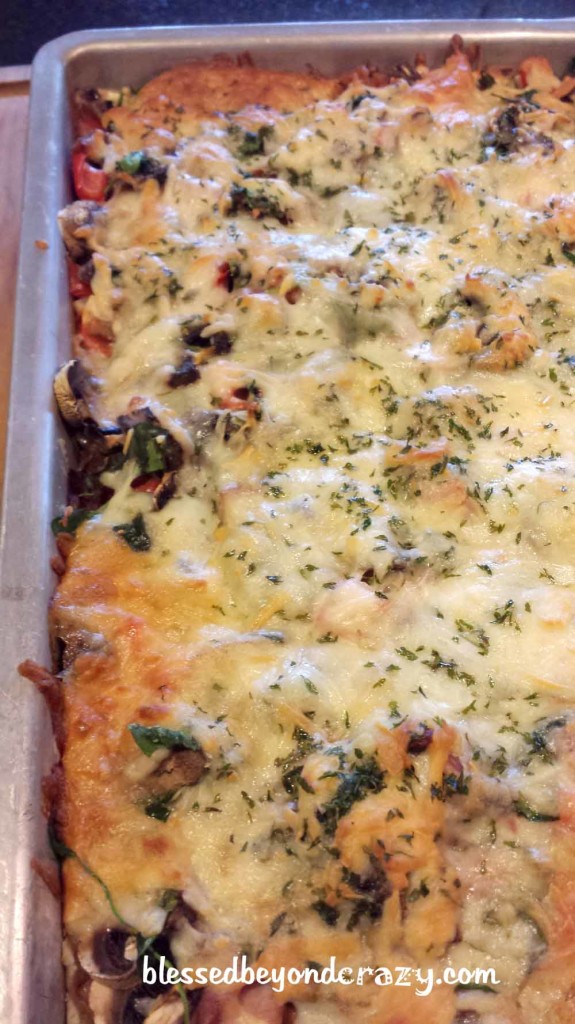 Bake at 350 degrees for approximately 40 – 45 minutes; or until cheese starts to turn a golden brown. I couldn't wait for this to cool a little so I could eat it!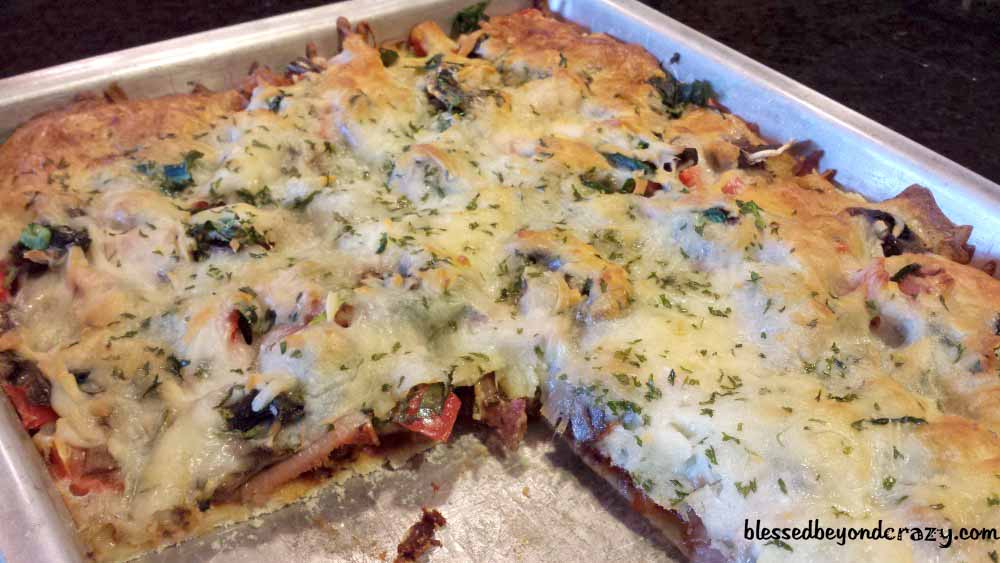 As you can see… we dug into this pizza! My husband told me that he thinks this is the best pizza I have ever made. Guess this is his new favorite homemade gourmet pizza too.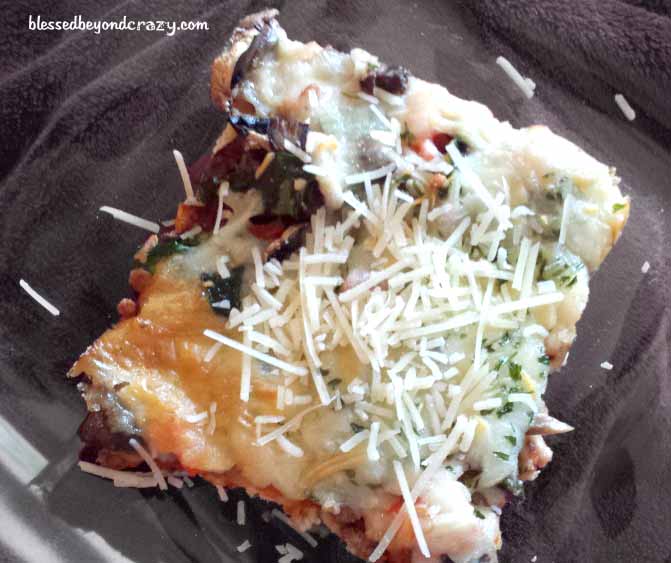 Look at all of those wonderful layers of yummy goodness!!! Of course, this makes wonderful leftovers… if there are any! (wink, wink)
What are your favorite pizza toppings?
Linda
More great recipes: