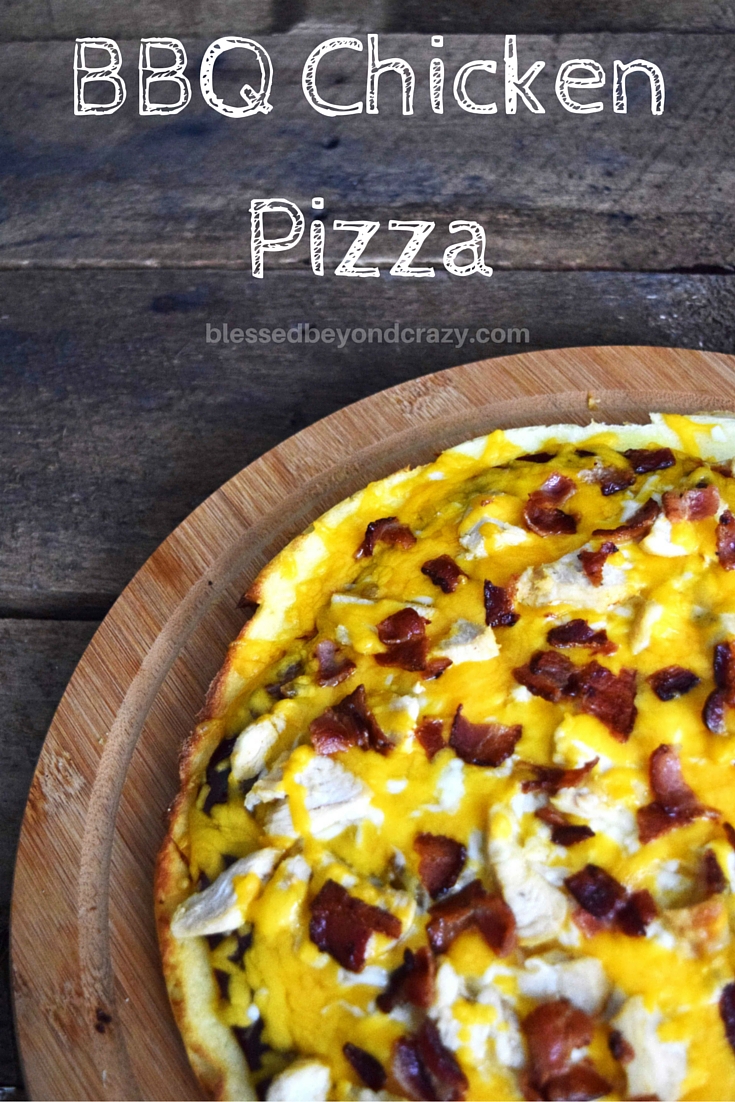 During my high school years, I worked at a Pizza restaurant. It was a great first job! I loved working there, partly because a lot of my friends worked there too, partly because I LOVE pizza! That's where the inspiration for this BBQ Chicken Pizza comes from.
This BBQ Chicken Pizza is a little bit different than traditional pizza. For starters, there isn't any tomato sauce. Instead, there is BBQ sauce…hence the name BBQ Pizza!
You can make this on the type of crust your heart desires: thin, thick, store-bought, etc. I highly recommend my recipe for Gluten Free Deep Dish Pizza Crust! That's what is shown in the pictures. However, if you aren't gluten-free, just make this on your favorite crust!
I didn't measure the ingredients because it's pizza toppings and I just sprinkle the toppings on until the whole thing is covered. Obviously, the topping amounts will differ depending on what size pizza you make.
I made one 12 inch pizza.
1 Chicken Breast, cooked and cut into bite-size pieces (I don't think I ended up using the whole chicken breast

BBQ Sauce

1/2 onion, diced and cooked (I cooked mine in the bacon grease)

3 pieces bacon, cooked and crumbled

1-2 cups cheddar cheese
Once your crust is cooked, cover the crust with BBQ sauce, the same way and amount that you would use regular pizza sauce.

Then add you chicken, onion, crumbled bacon, and cheddar cheese.

Return to oven (350 degrees F) for 5-10 minutes or until cheese is melted.
I used Sweet Baby Ray's Honey BBQ Sauce for my sauce. It is gluten free!
Enjoy!
Anna
More great recipes:
Gluten Free Deep Dish Pizza Crust
Gluten Free, Yeast Free Gourmet Pizza
Grandma King's Homemade BBQ Sauce