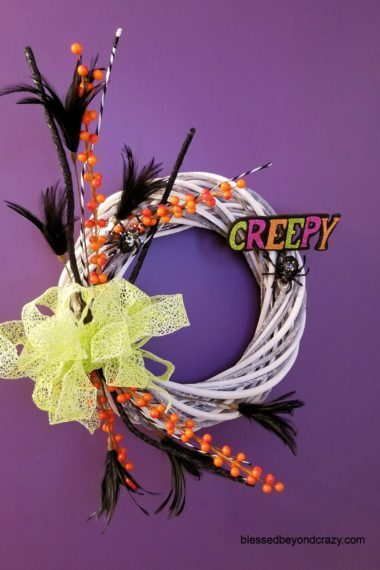 I love a DIY craft project that is affordable, simple, and effortless. Therefore, if you are looking for a new addition to your Halloween decor this year, look no further. This colorful and Easy DIY Creepy Halloween Wreath comes together quickly and only requires a handful of supplies.
To help support our blogging activities, our site contains affiliate links. If you make a purchase from a link on our site, we may receive a small percentage of that sale, at no extra cost to you. Blessed Beyond Crazy is a participant in the Amazon Services LLC Associates Program, an affiliate advertising program designed to provide a means for sites to earn advertising fees by advertising and linking to amazon.com.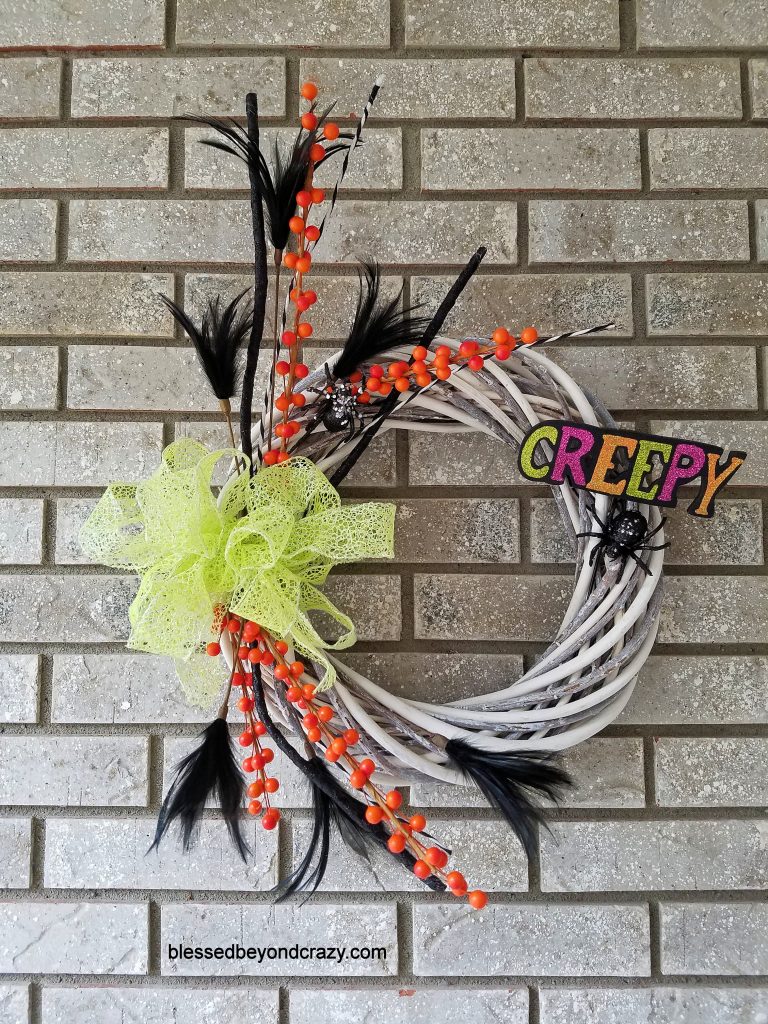 First of all, anyone who knows me well knows that I am NOT an avid shopper. However, it seems that an idea often pops into my head simply by cruising up and down the aisles of our local craft stores. Consequently, that's how this Easy DIY Creepy Halloween Wreath was born.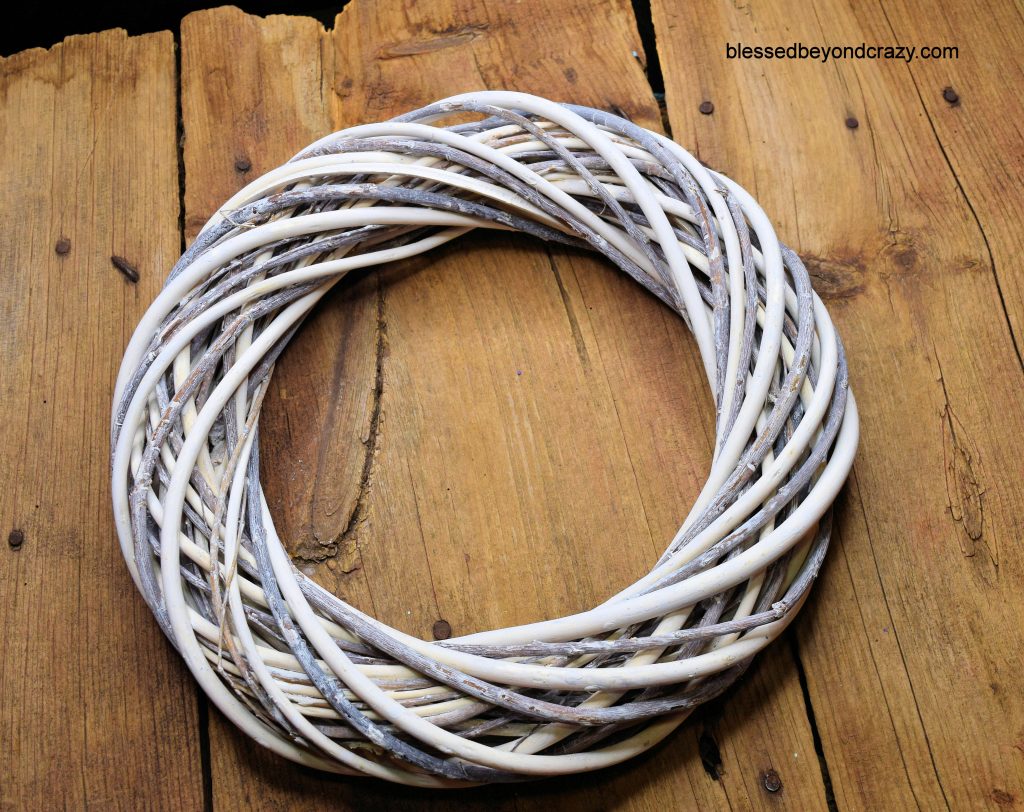 While browsing, the very first item that caught my eye was a 15-inch white twisted wreath. Since the wreath already had a stonewashed appearance I felt it was perfect for this Halloween craft. All I needed now were a few extras.


The second group of craft items I purchased included several Halloween wreath sprays. I divided and trimmed one black spider stem, two matte orange berry sprays, and six black feather stems.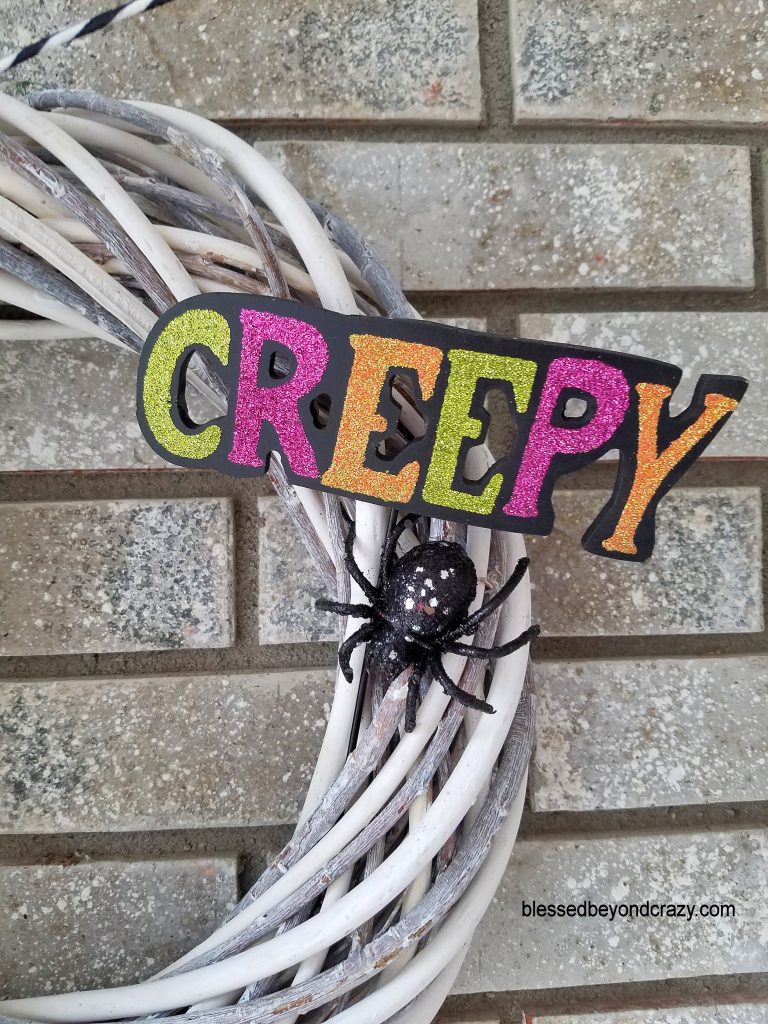 I also found a colorful CREEPY wood pick that seemed to fit right into the whole theme of the wreath. Next, I strategically placed a black spider near the signage. (Feel free to add more spiders to your wreath.)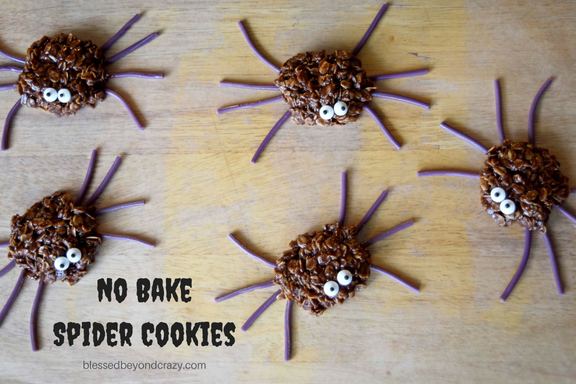 Pssst, I think a big plate of No-Bake Spider Cookies goes right along with this Easy DIY Creepy Halloween Wreath!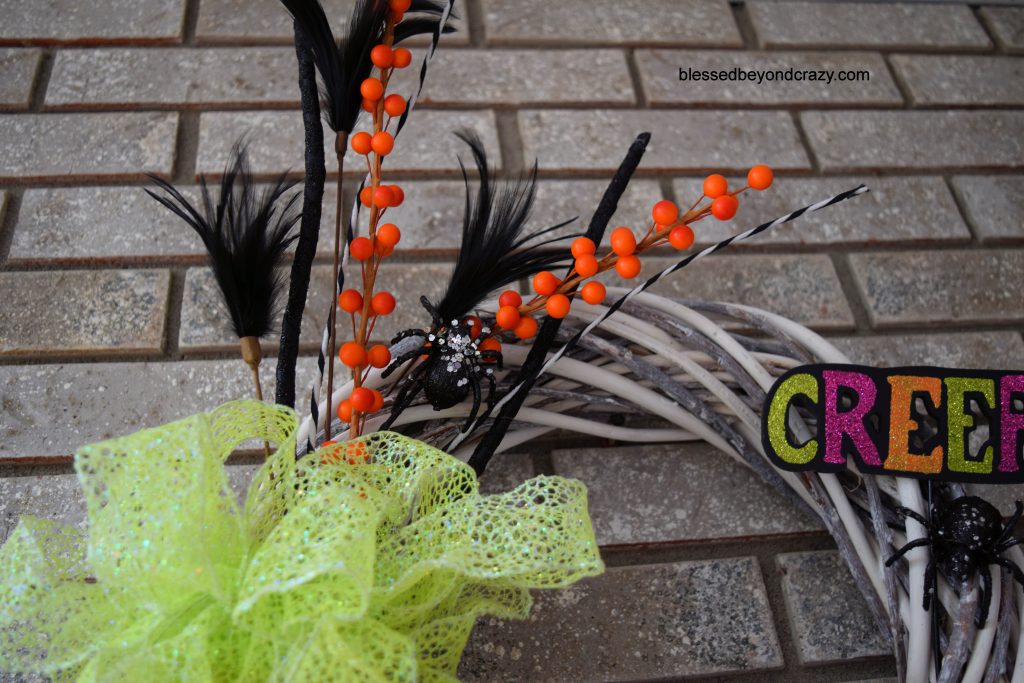 In addition to the other supplies, I discovered a light green glitter wired edge netting ribbon that I thought looked a bit like a meticulously woven spider web.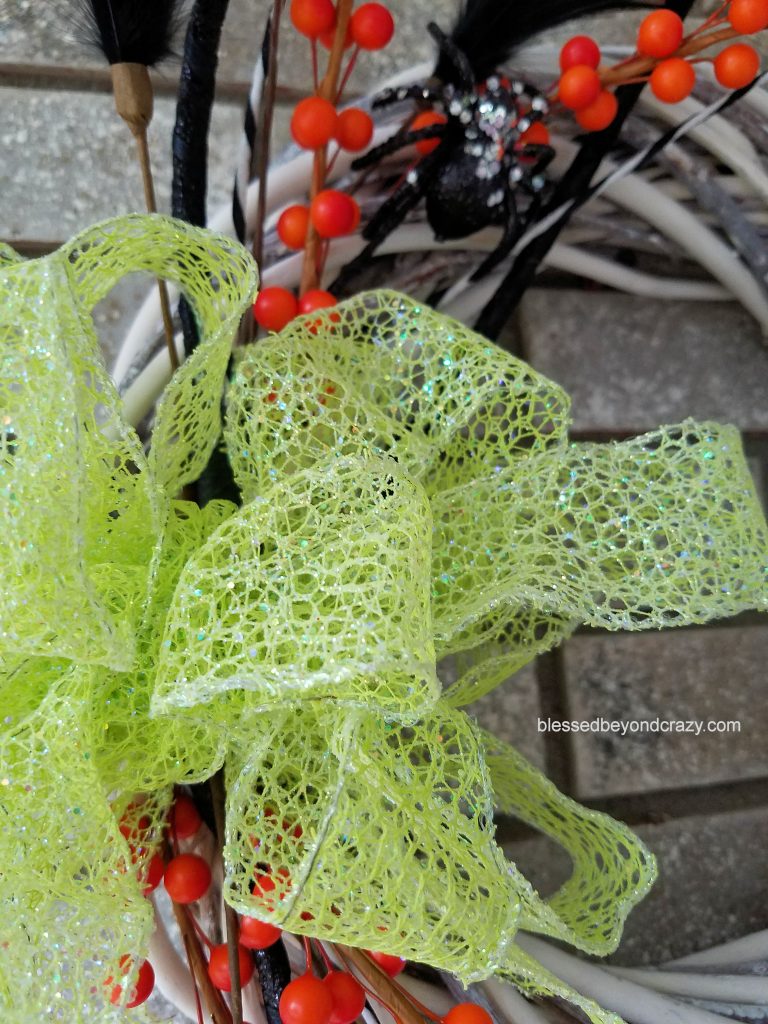 Isn't that ribbon fun? It's perfect for Halloween and particularly this project. Personally, I like making bows using wired edged ribbon (as seen in the picture above). I find that the wire helps the loops stay positioned.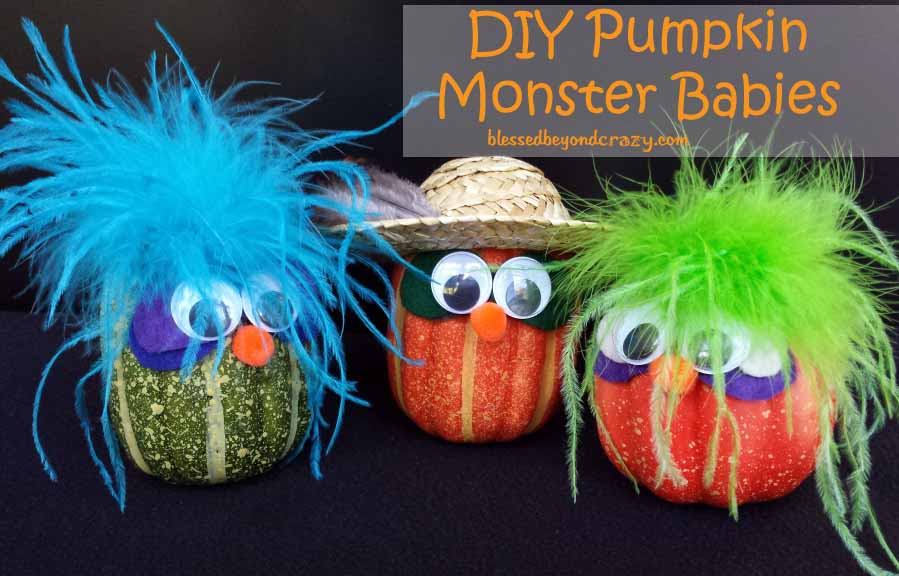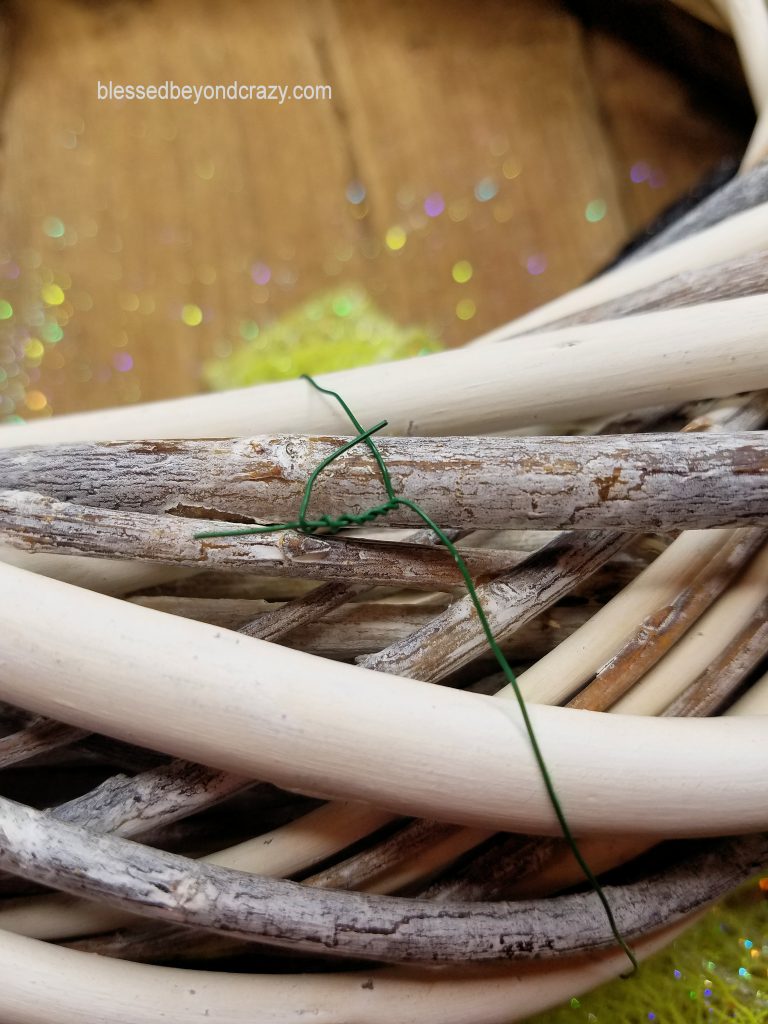 Finally, just a small amount of craft wire was needed to hold the bow securely in place. The other embellishments easily stuck between the twigs within the wreath.
In order to hang the wreath, create a loop of craft wire around several twigs in the back and twist the ends to secure it in place. However, if your nail or hook is large enough you may not need a wire in the back.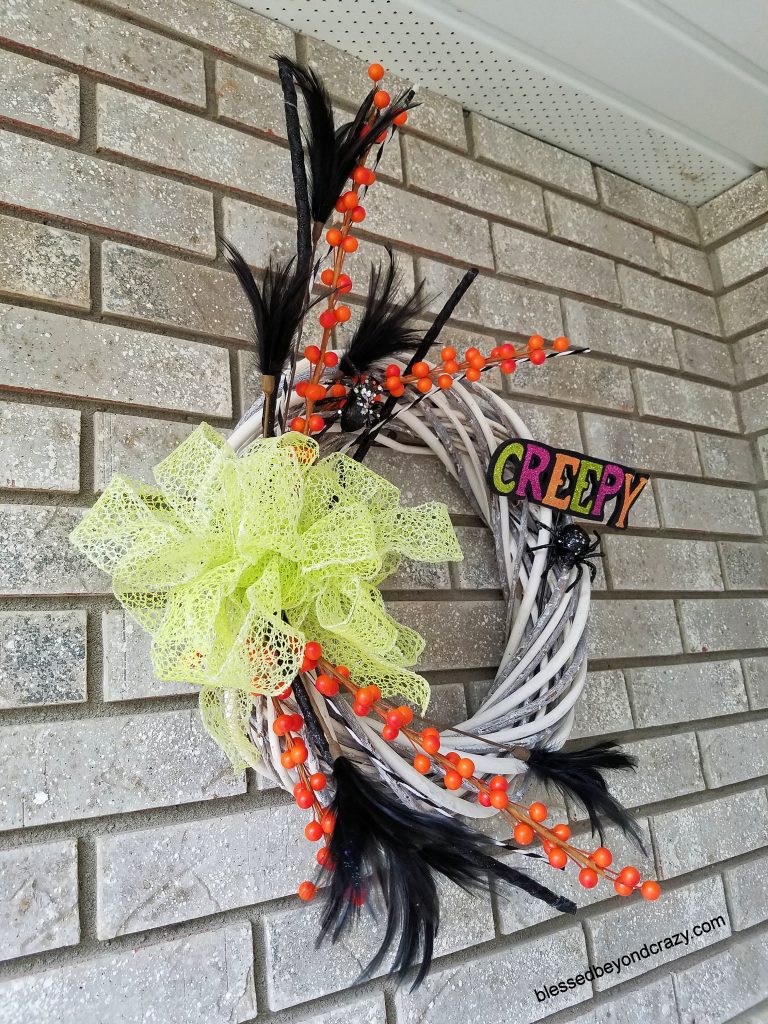 I snapped a few pictures of my wreath hanging on the wall outside our front door simply because the lighting was better outside.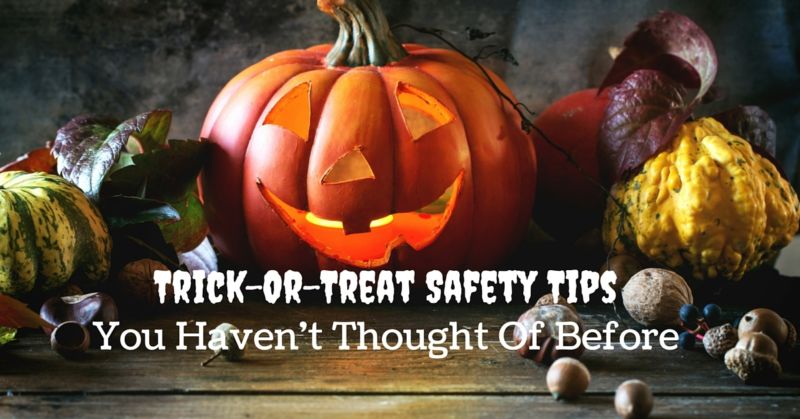 Make sure you and your children are safe this Halloween with these Trick-or-Treat Safety Tips You Haven't Thought of Before!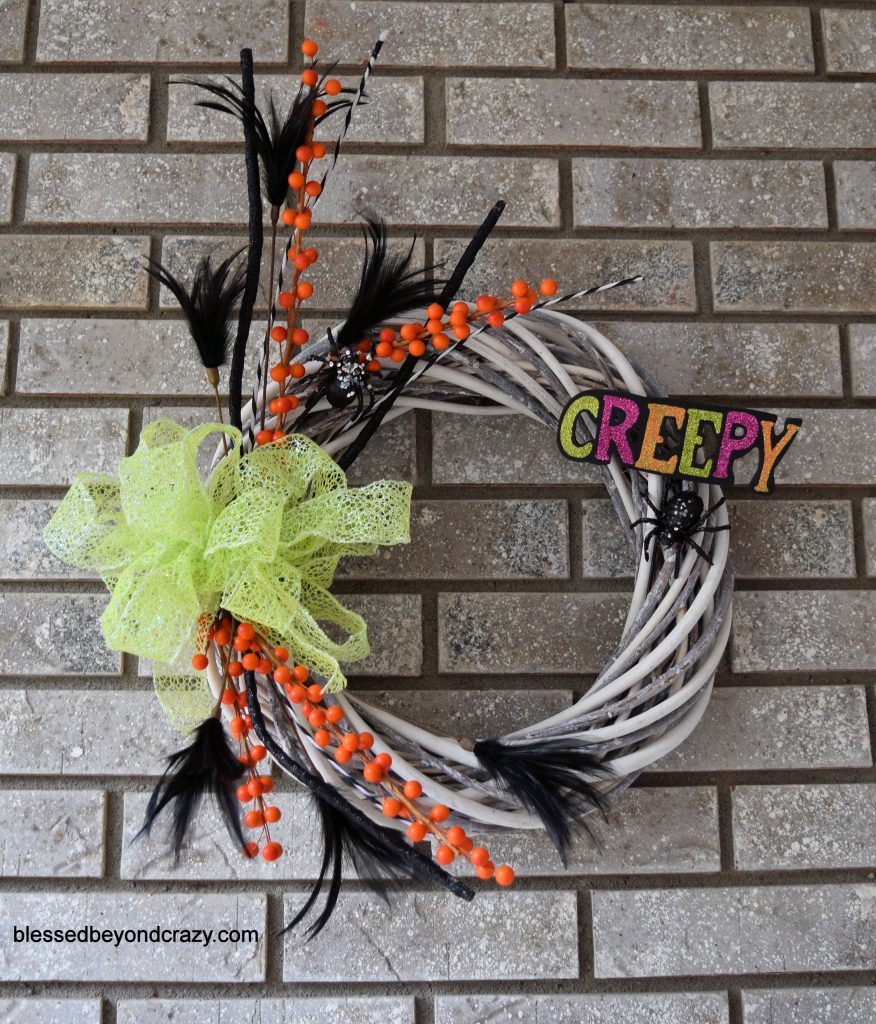 From start to finish, the wreath takes approximately 20 minutes to create.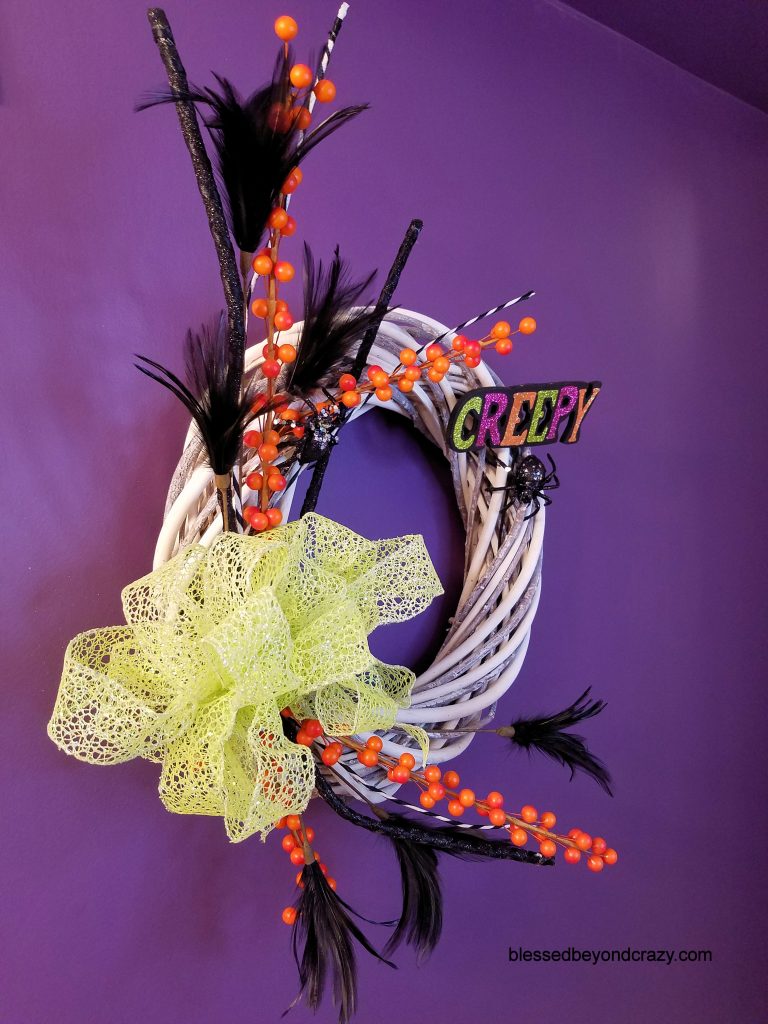 Have fun creating your very own Easy DIY Creepy Halloween Wreath!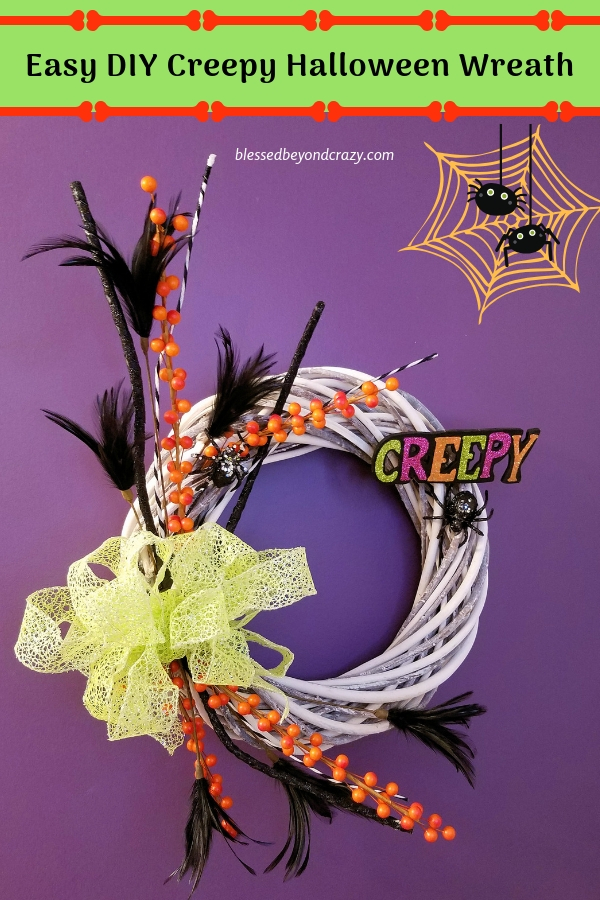 I certainly do enjoy Halloween!
Linda
More great ideas: