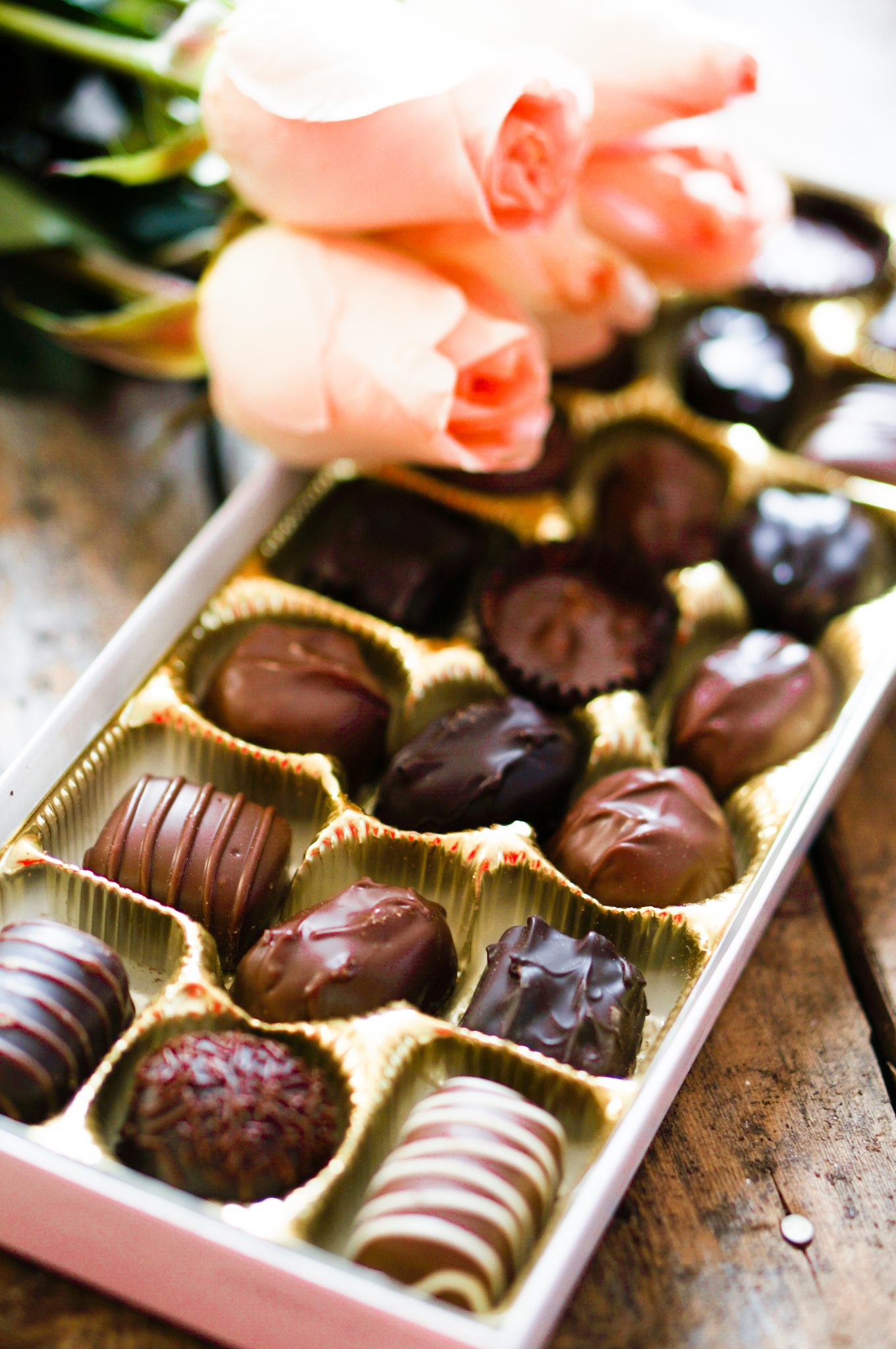 Chocolate lovers around the world understand that chocolate and romance go hand-in-hand. Since this relationship probably won't be going away anytime soon, we thought we'd help out in the "love" department. That's why in today's post, we are offering – A Day Without You (free printable).
To help support our blogging activities, our site contains affiliate links. If you make a purchase from a link on our site, we may receive a small percentage of that sale, at no extra cost to you. Blessed Beyond Crazy is a participant in the Amazon Services LLC Associates Program, an affiliate advertising program designed to provide a means for sites to earn advertising fees by advertising and linking to amazon.com.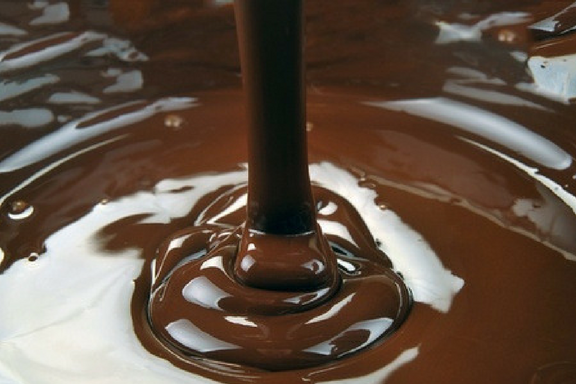 So why does chocolate have such a deep connection to love and seduction?
Well, if you do a little research, it seems that cocoa beans contain two chemicals called tryptophan and phenylethylamine that affect the pleasure and reward centers in the brain.
Therefore, cocoa and dark chocolate help balance moods, helps you sleep better, helps reduce stress, and provides some aphrodisiac qualities.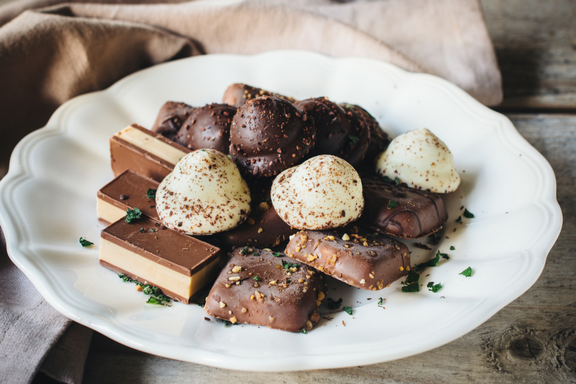 Not only does chocolate have potential physical health benefits, but it also helps us feel better emotionally.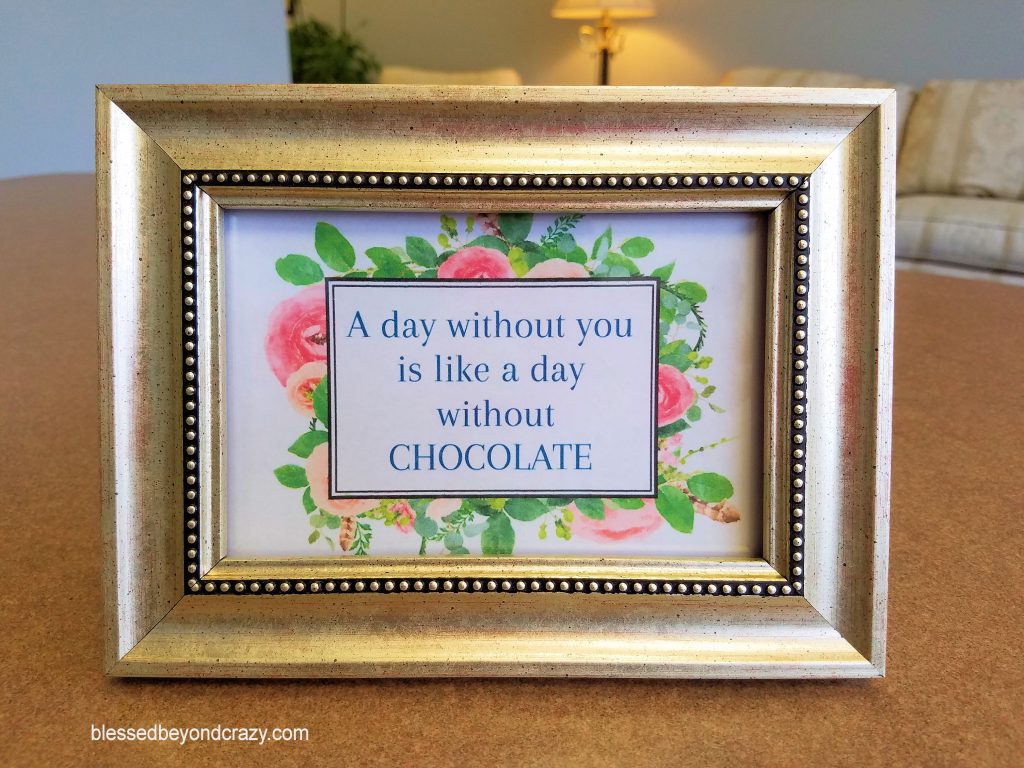 Download guidelines:
File Format: PDF
Original Size: 7″x5″
For best results use bright white copy paper.
Once the page prints, you may need to trim the excess paper from around the edges so that the print fits into your frame.
To print the original size, check that your print setting is set to print horizontal and set to "print actual size."
This file is for personal use only and may not be used for resale or any other commercial purposes.
Download free printable (blue letters) here > A Day Without You
Download free printable (mauve letters) here > A Day Without You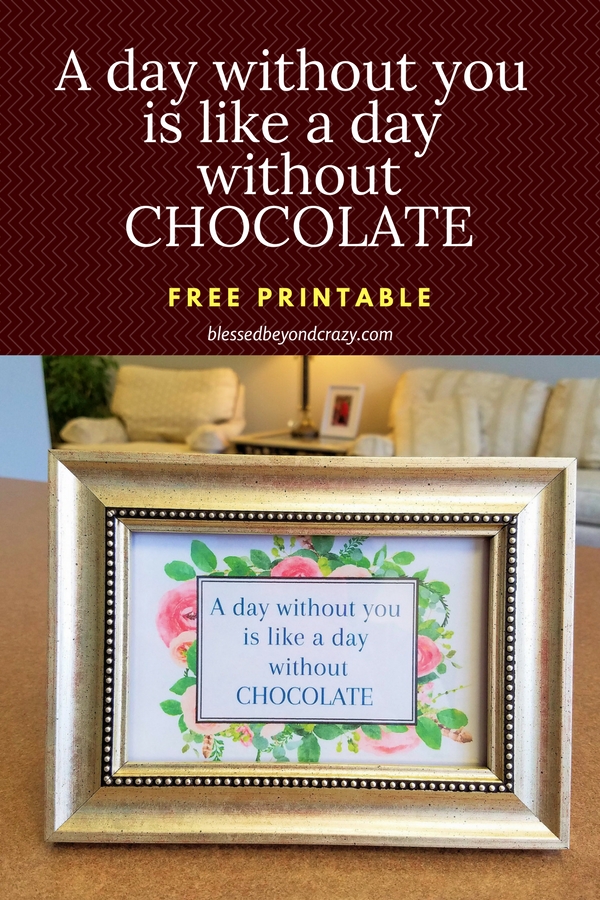 "A day without you is like a day without CHOCOLATE" printable makes a quick and easy DIY gift. Add a box of chocolates and it's perfect for Valentine's Day, a birthday, an anniversary, or "just because."
Here's to love, romance, and enjoying lots of chocolate!
Linda
More great ideas: