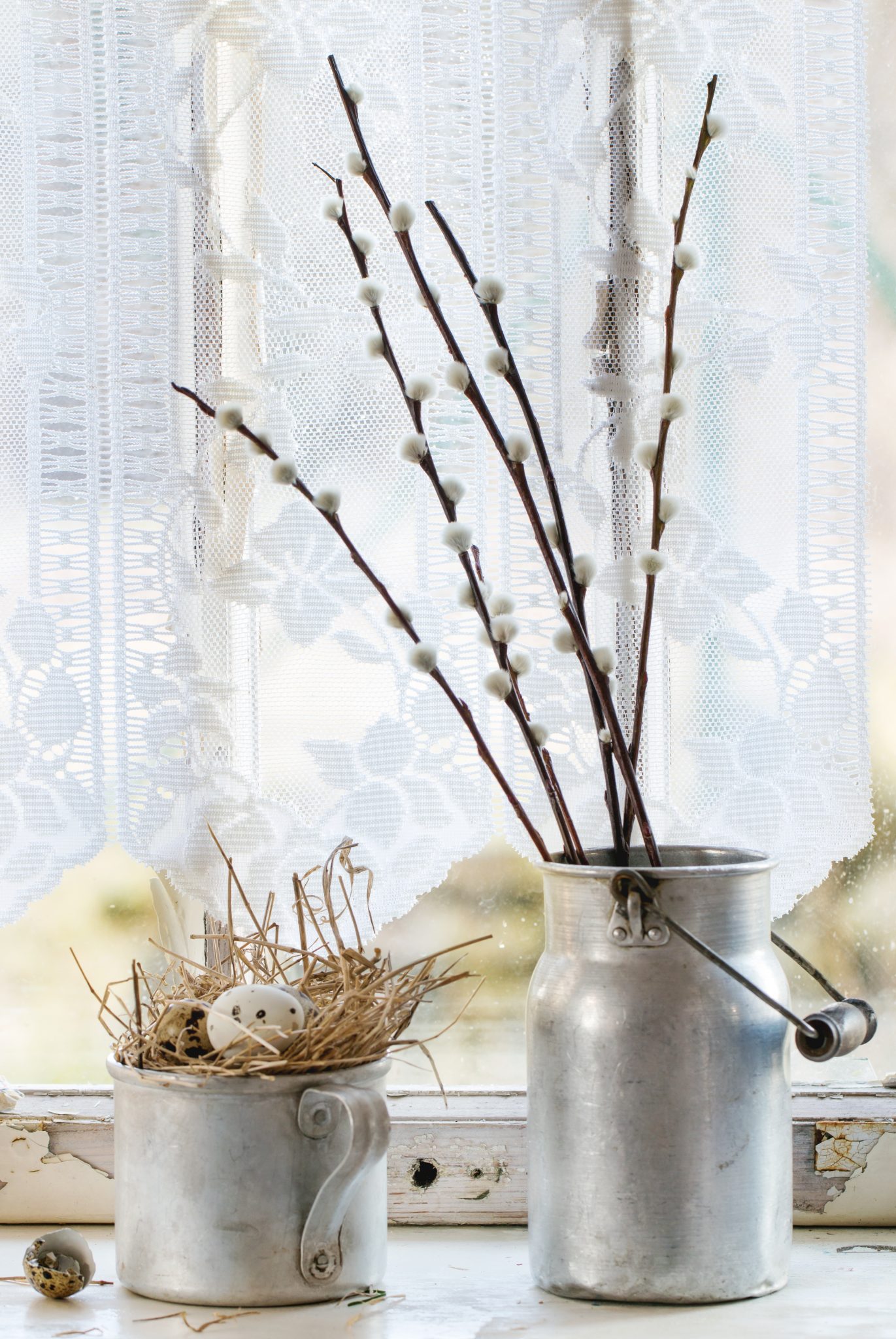 Now more than ever, it seems that people love the idea of repurposing just about everything and anything. Perhaps it's our creative way of trying to save money while making a positive impact on the environment. Or, perhaps we simply like the idea of taking an object that's designed to do one task and re-channel it for an entirely different purpose. Therefore, if repurposing is something you like to do, the following 13 Ways to Use Rustic Galvanized Containers just might interest you.
To help support our blogging activities, our site contains affiliate links. If you make a purchase from a link on our site, we may receive a small percentage of that sale, at no extra cost to you. Blessed Beyond Crazy is a participant in the Amazon Services LLC Associates Program, an affiliate advertising program designed to provide a means for sites to earn advertising fees by advertising and linking to amazon.com.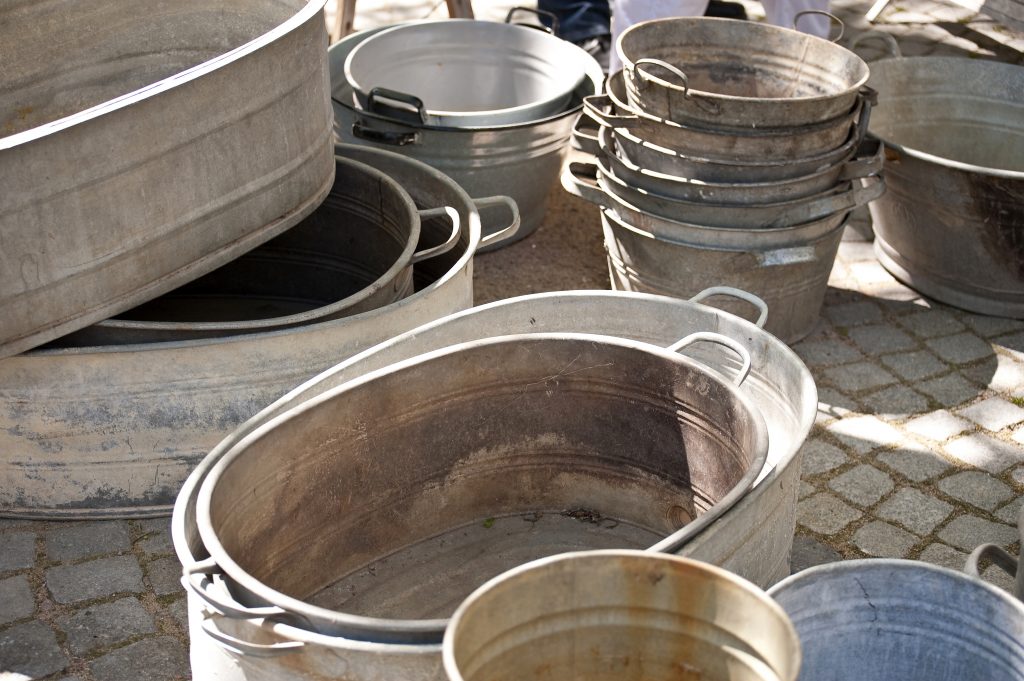 You can usually find inexpensive rustic galvanized containers at garage sales, auctions, or estate sales. (Think of items such as a galvanized watering cans, pails, buckets, and tubs.) Now, let's check out a few ways to incorporate these versatile rustic galvanized containers into our lives.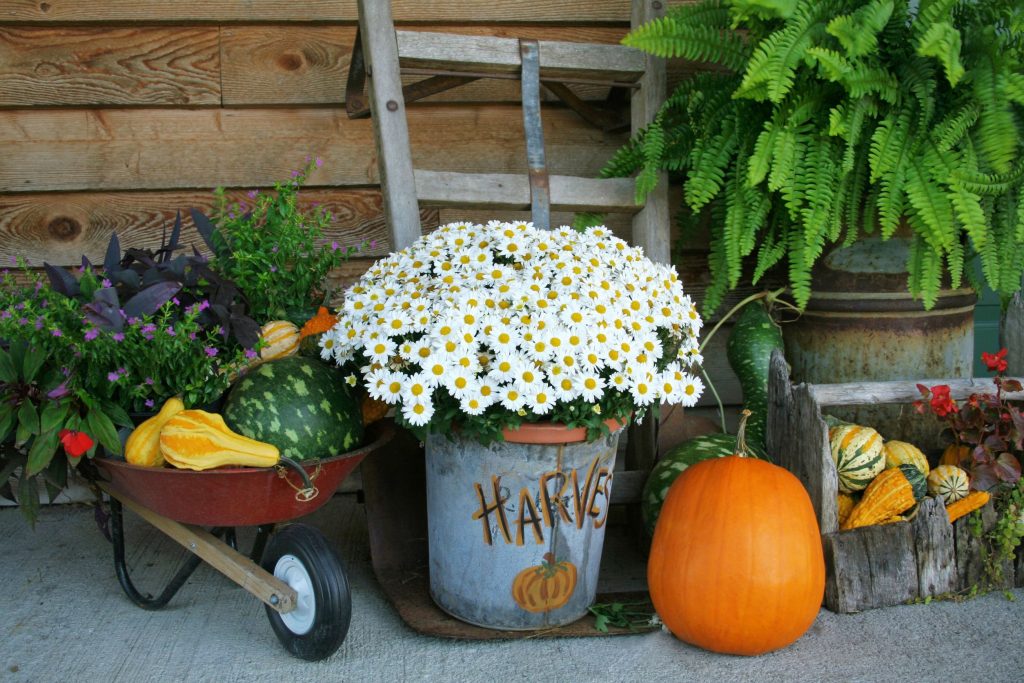 1) Seasonal Holiday Decor
Primitive rustic galvanized containers can readily be used in seasonal holiday decor and provide a relaxed and homey impression. Consider using metal craft paint and stencils to add fun designs to the sides or tie a colorful ribbon around the top for a festive look.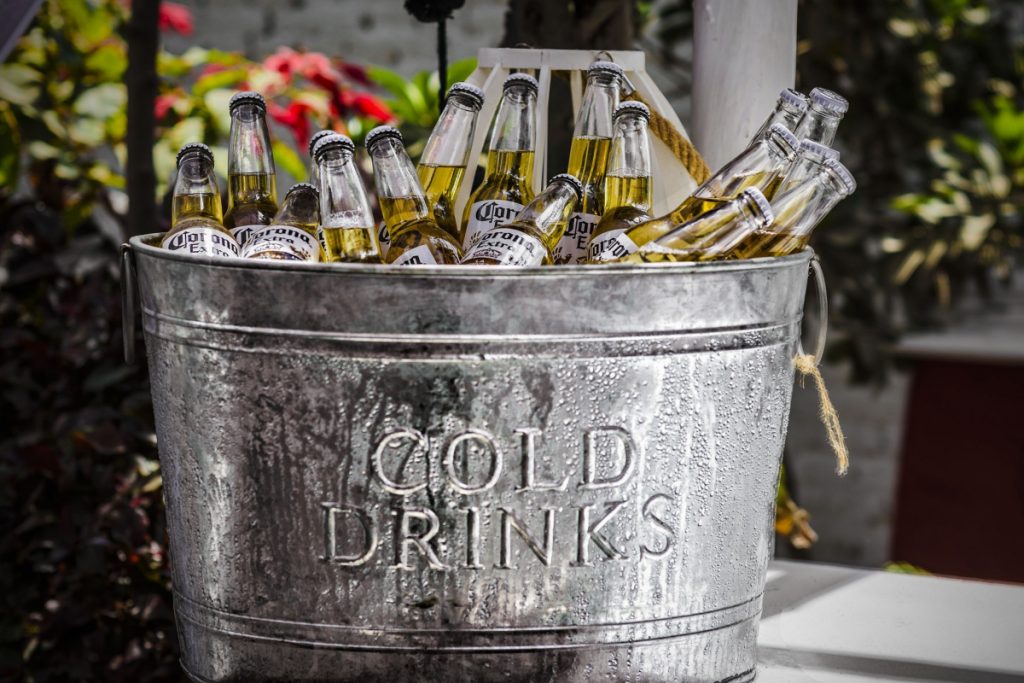 2) Beverage Tub
Large galvanized tubs work great for keeping your favorite beverages cold, whereas smaller buckets work well for chilling a couple of bottles of bubbly. For a personalized touch, use an etching tool to add a name or design to the side of the tub. A personalized tub also makes a great DIY gift for a birthday, a bridal or baby shower, or for Christmas gifts.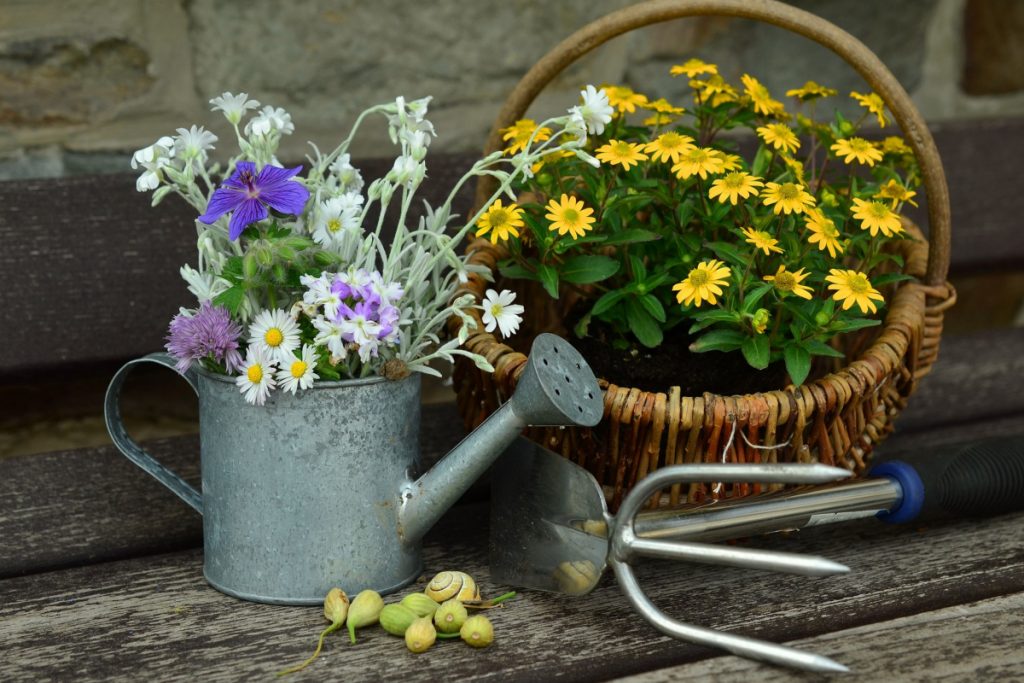 3) Planters
Galvanized watering cans, pails, and buckets make adorable planters and will instantly add character to your deck, patio, porch, or landscape.



4) Repurposed Mirror
A galvanized tray or tub repurposed into a mirror adds farmhouse charm to any decor. Ideal for a rustic kitchen, laundry room, bathroom, den, living room, or man cave. A glass company can cut a mirror to fit the tray perfectly. Simply attach the mirror with craft glue.



5) Photography Prop
Professional photographers often use a wide array of props to help create cherished newborn and toddler photos. Items such as wicker baskets, vintage suitcases, and rustic galvanized buckets or tubs make wonderful props.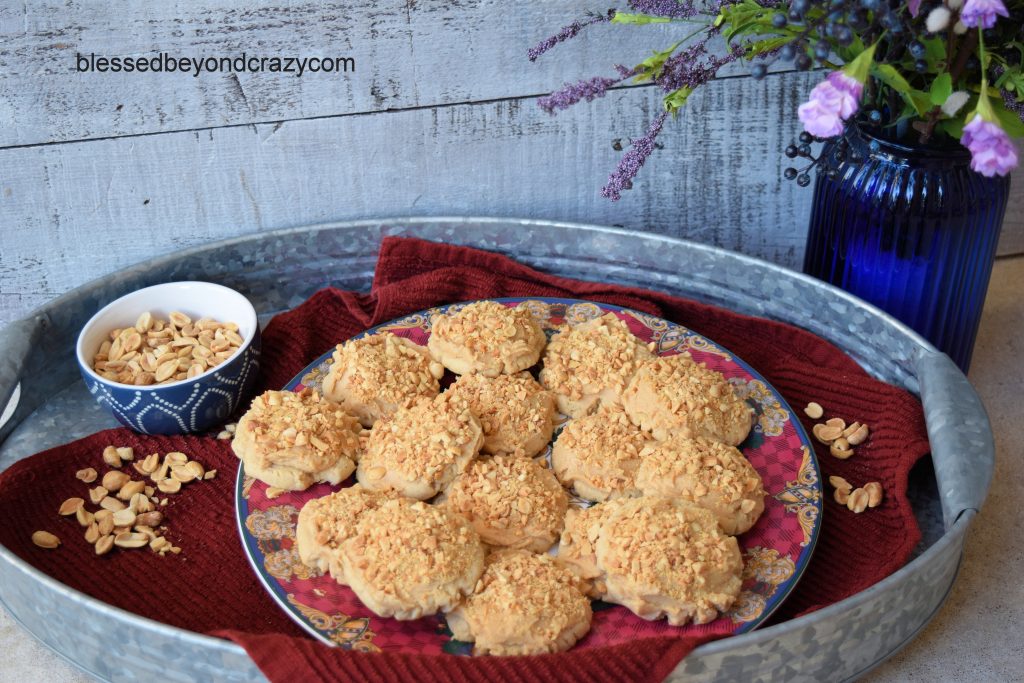 6) Serving Trays
Galvanized pans and trays come in handy and have multiple uses. Not only can they be used for serving food and drinks, they can also be used for containing and organizing items such as toiletries, perfume, and other various items.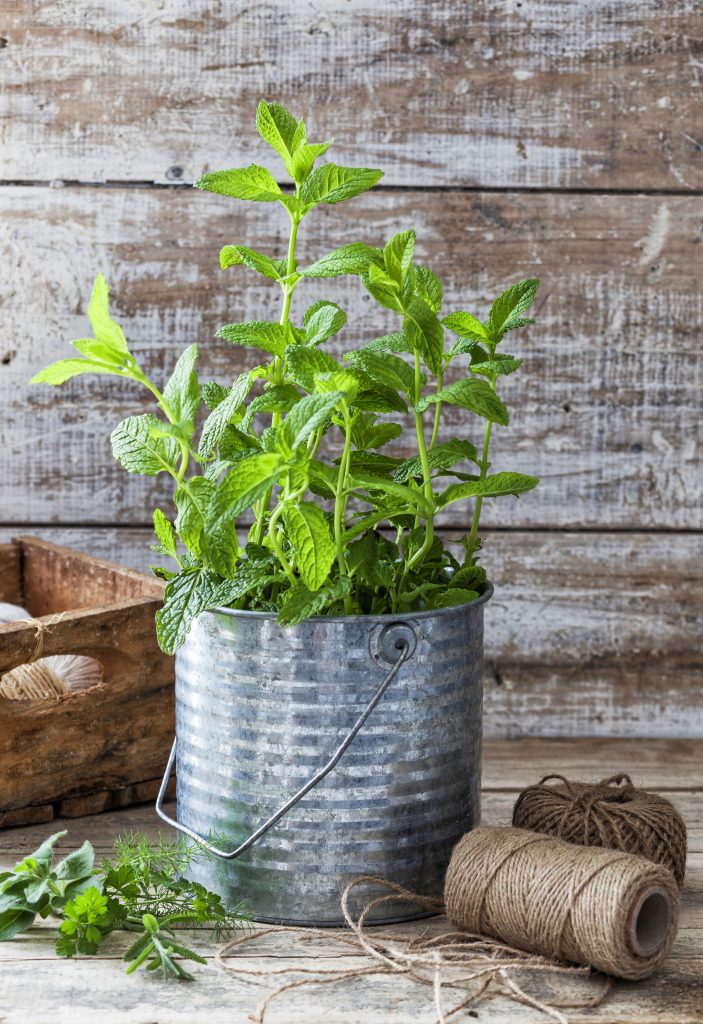 7) Herb Containers
Growing your own herbs can be very rewarding and it's nice to have them at your fingertips when cooking. They also add a simple touch of nature to your home decor.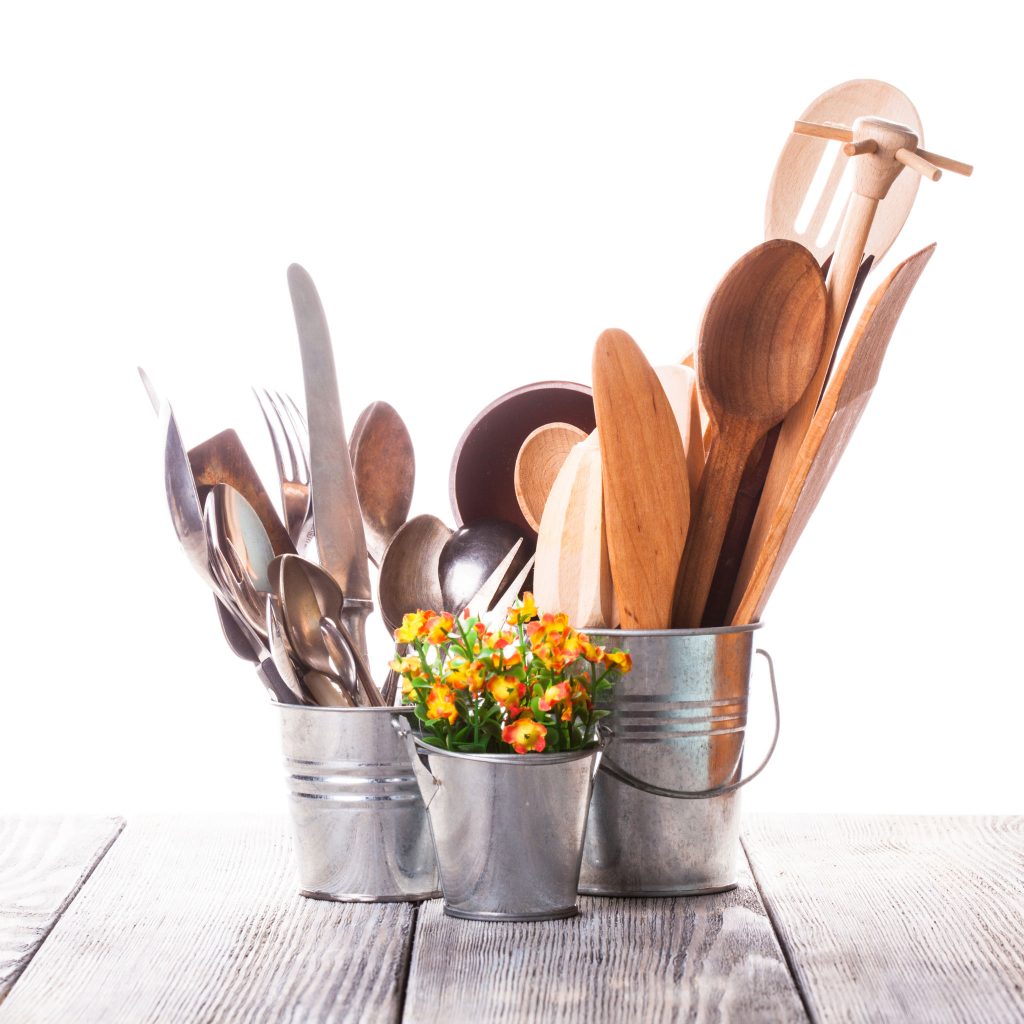 8) Organizer
Many people need a little help in the organization department and rustic galvanized containers certainly can be used. Store office or craft supplies, kitchen utensils, hair accessories, knick-knacks, and much more in small pails. Larger buckets and tubs can pull double duty and serve as trash cans or containers for firewood, newspapers, and children's toys.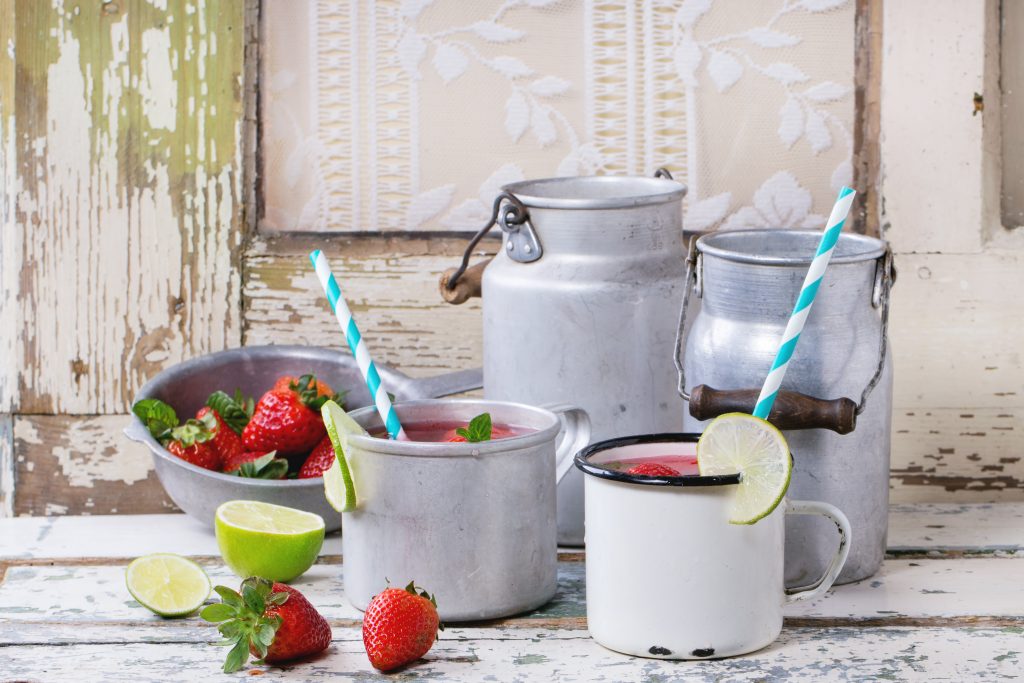 9) Canister Set
A set of galvanized canisters can be used pretty much anywhere in your home. They can provide pantry storage for things such as flour, sugar, and coffee and storage for bathroom supplies such as cotton balls, extra bars of soap and rolls of toilet paper. They can also be useful in the garage to store nuts, bolts, and screws. The storage possibilities are endless!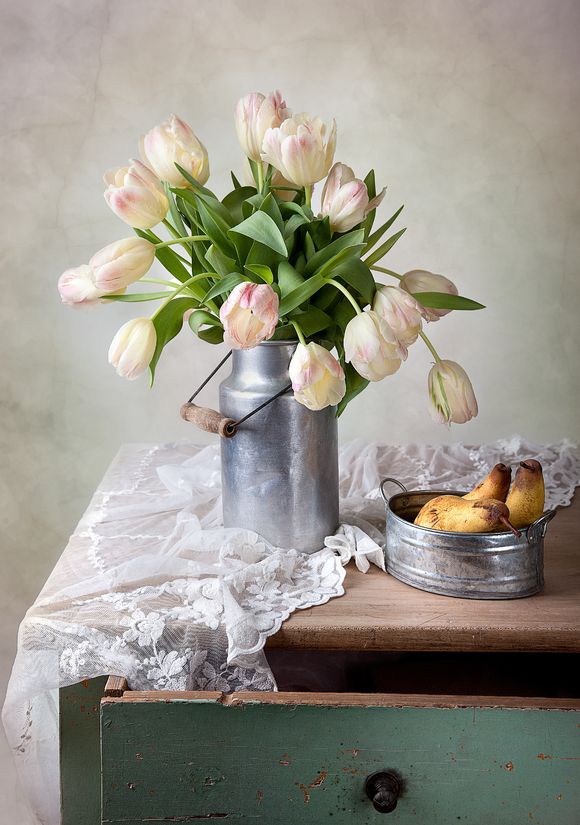 10) Floral Arrangements
Fresh flowers look picturesque displayed in a vintage galvanized milk can with a touch of vintage lace fabric. This type of display can easily be altered, depending on the season. For example, replace fresh flowers with a few sprigs of winter greenery and tie a colorful tartan ribbon around the top of the can for fall decor.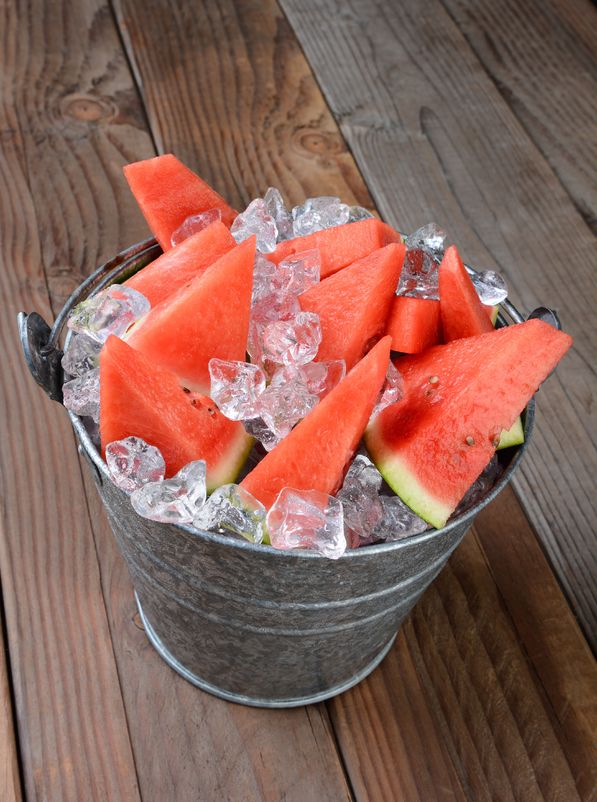 11) Picnic & Table Service Caddy
Rustic galvanized containers are great accessories for picnics, family gatherings, and parties. Use a small bucket or pail to serve food, or to hold items such as condiments, napkins, and utensils so that your guests can help themselves.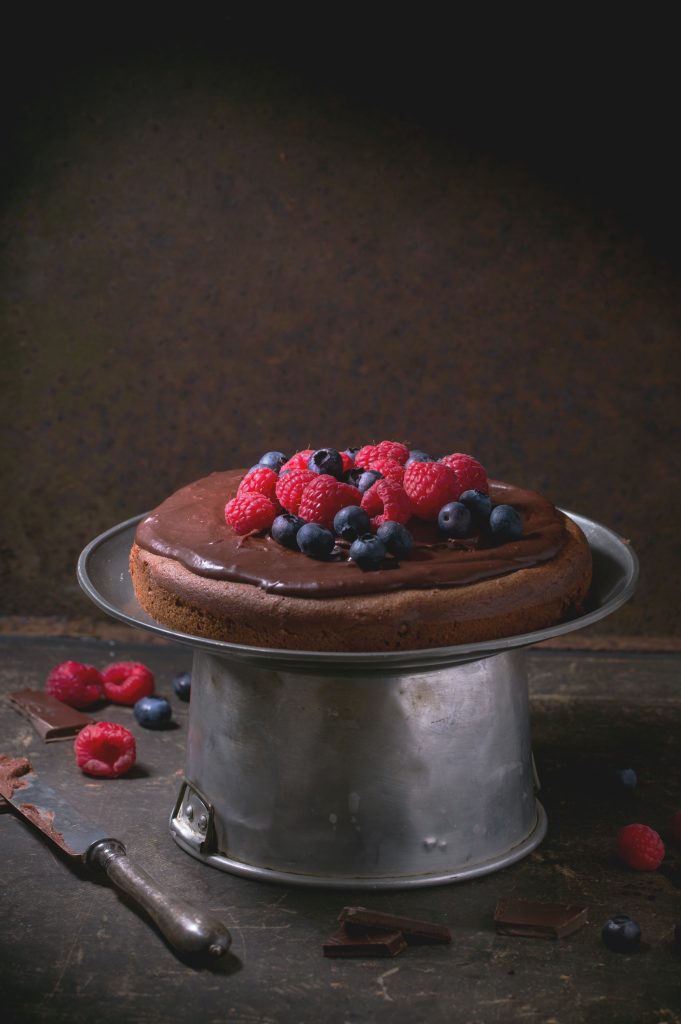 12) Display Food
Create a relaxed and casual flair by displaying foodstuff on an upside-down galvanized bucket.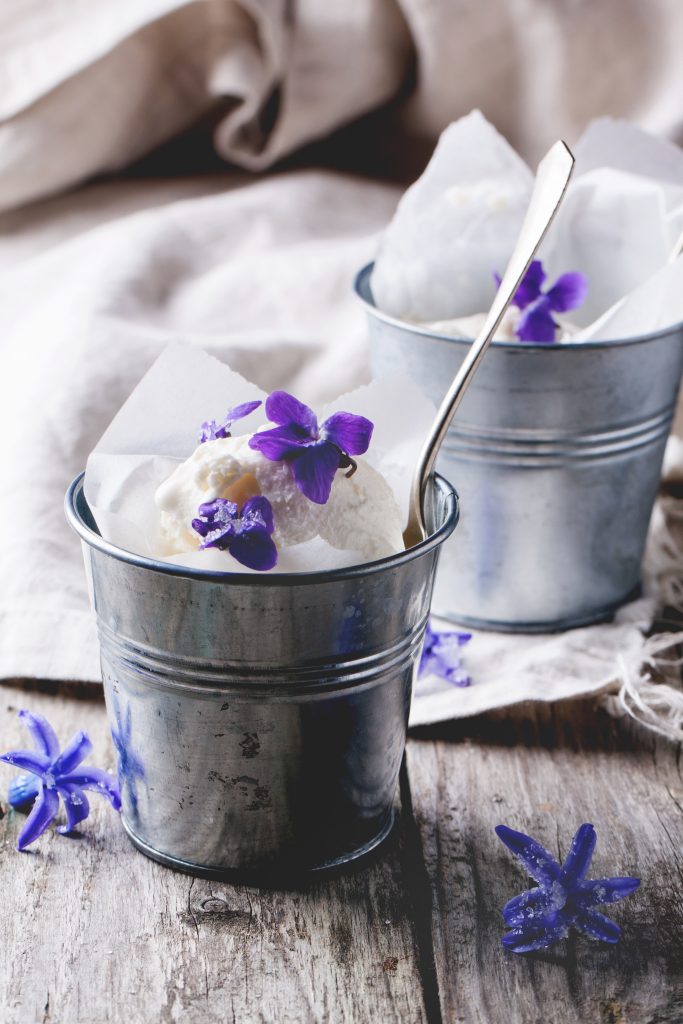 13) Individual Serving Containers
Mini galvanized pails are ideal for serving individual servings to your guests. Candies, nuts, and mints are often served in mini party buckets at wedding receptions and bridal showers. They can also be used to hold all types of snacks such as pretzels, popcorn, chips, etc… when tailgating or for Game Day.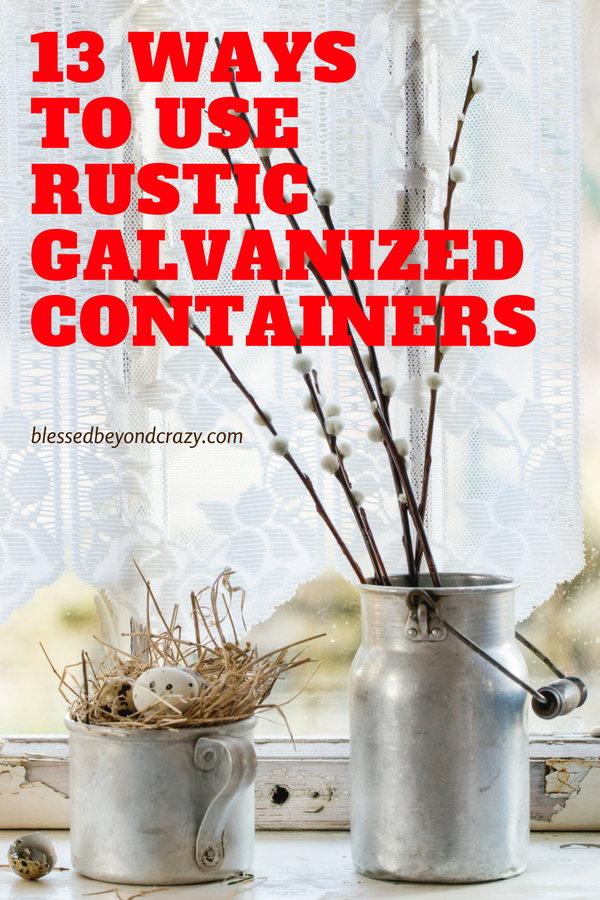 Miscellaneous
Let your imagination go wild and see what innovative ways you can use rustic galvanized containers!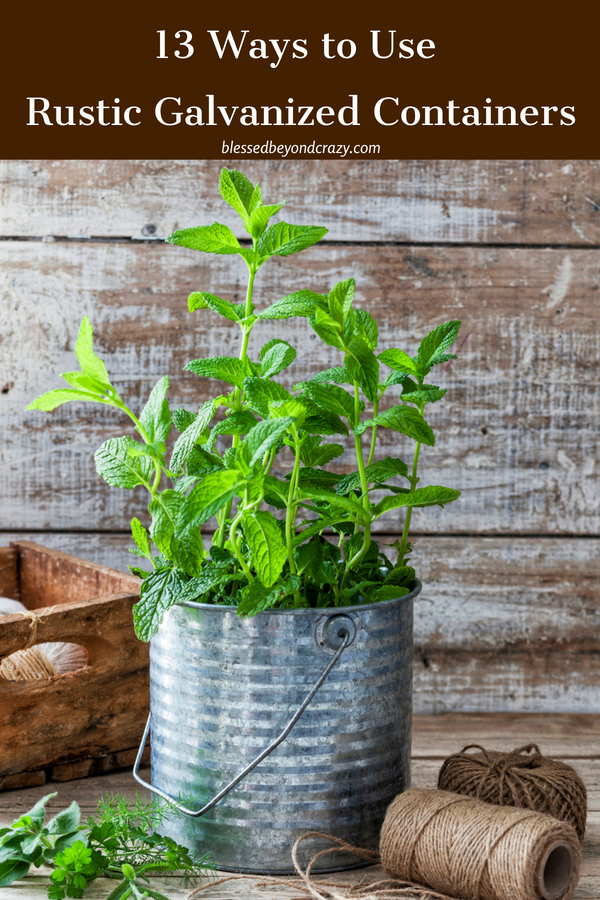 Have fun repurposing and making your very own DIY rustic decor!
Linda
More great ideas: