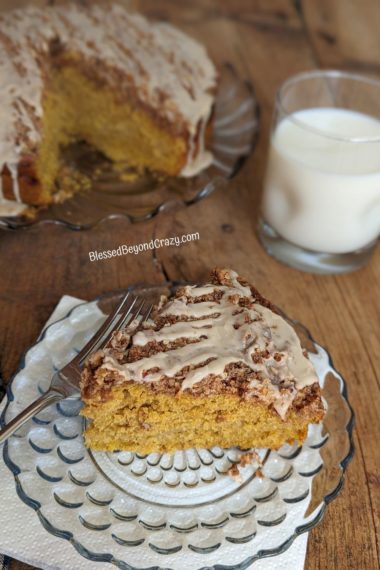 This tender Butternut Squash Coffee Cake is a delicious blend of those beloved fall flavors including cinnamon, ginger, nutmeg, and cloves. Naturally, this cake pairs well with your favorite coffee, hot tea, mulled apple cider, or hot chocolate. You should also note that this recipe can be easily modified to be gluten-free. As a matter of fact, all of the photos within this post are of a gluten-free Butternut Squash Coffee Cake.

To help support our blogging activities, our site contains affiliate links. If you make a purchase from a link on our site, we may receive a small percentage of that sale, at no extra cost to you. Blessed Beyond Crazy is a participant in the Amazon Services LLC Associates Program. This affiliate advertising program is designed to provide a means for sites to earn advertising fees by advertising and linking to amazon.com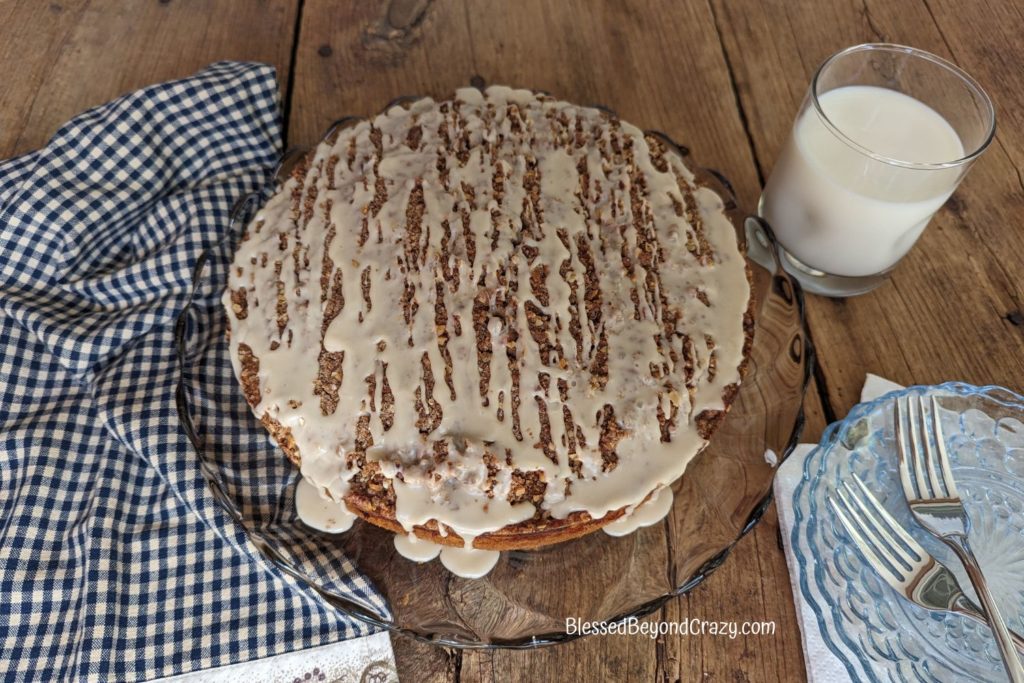 Whenever there's an autumn chill in the air it seems that my thoughts instantly turn to different ways that I can relax and get cozy. This is especially true if the weather is damp, cold, and dreary. Having a pot of soup simmering on my stove or something cooking in my crockpot seems to help. The icing on the cake can literally be just that… a dessert such as this Butternut Squash Coffee Cake baking away in my oven!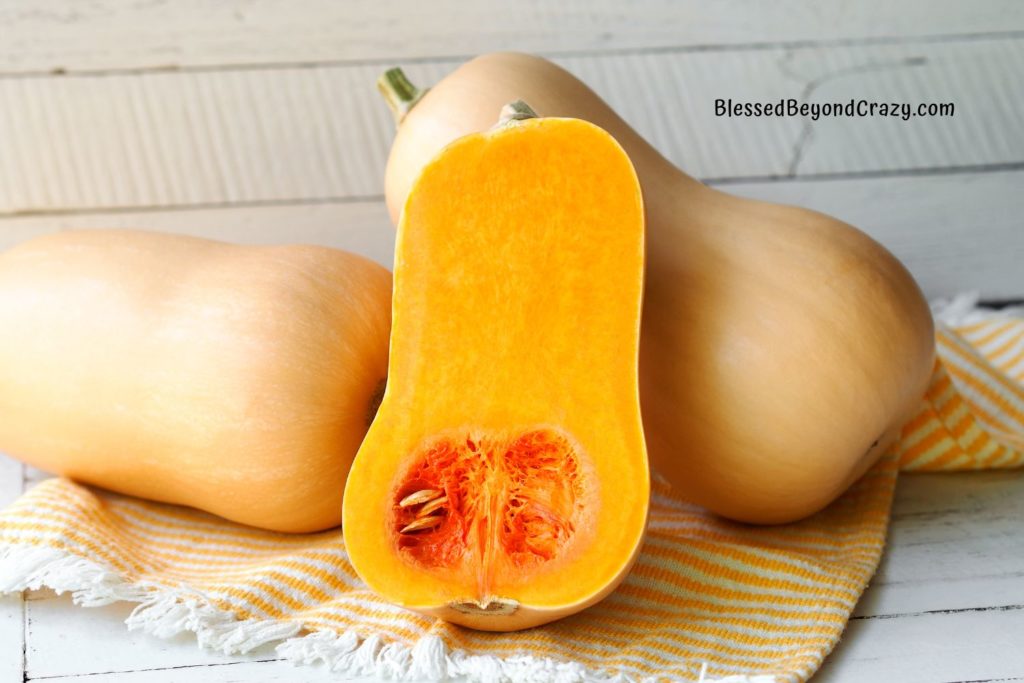 What's So Great About Winter Squash?
If you do a little research you'll quickly find that winter squash provides many health benefits. Just one particular health benefit is that the darker the flesh the more beta-carotene the squash contains. Winter squash is also a good source of vitamins A and C, several of the B complex vitamins, potassium, and many other essential minerals our bodies need. The seeds themselves contain protein and a healthy blend of oils. That's why I like to use the seeds in things such as homemade granola and salads.
Also, when stored correctly, the hard-rinded varieties of winter squash keep well for up to six months. This means you can enjoy recipes that call for winter squash for months.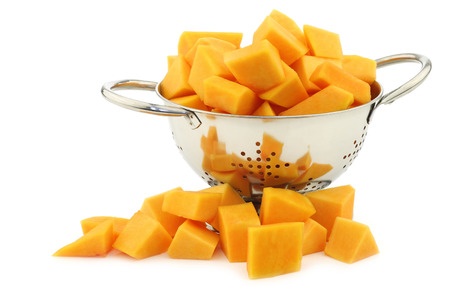 And, as you probably already know, winter squash is extremely versatile. It can be grilled, steamed, used in baked goods, and pureed for soups and smoothies, just to name a few.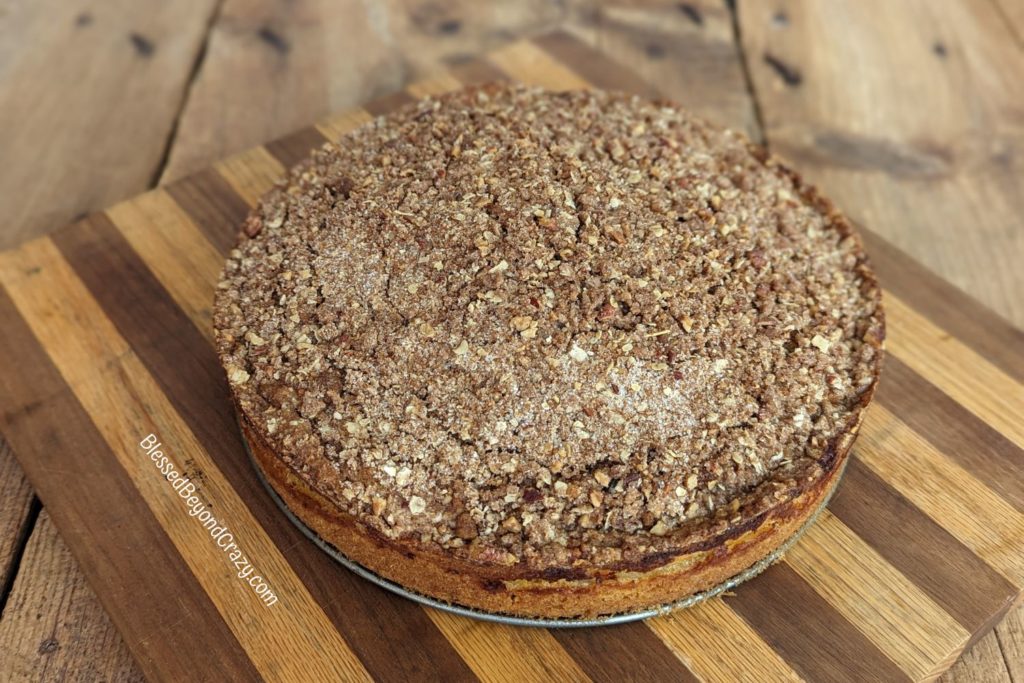 Making a Butternut Squash Coffee Cake requires a few key steps. First, you'll make a delicious streusel, then the cake batter.
Place half of the cake batter into a lightly greased 9-inch springform pan. Next, top the cake batter with a thin layer of unsweetened applesauce and half of the streusel mixture. Spoon in the remaining cake batter and top with the remaining streusel. Bake in a preheated 350 degrees F. for 50 to 55 minutes.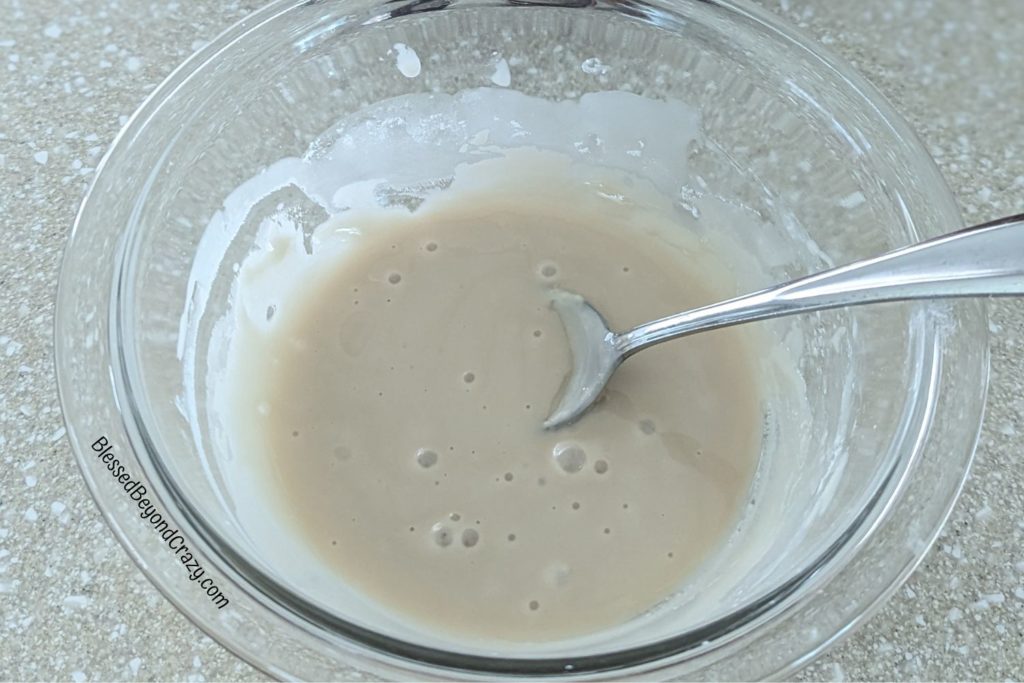 Finally, make a sweet glaze using confectioners' sugar, vanilla extract, and a little warm water.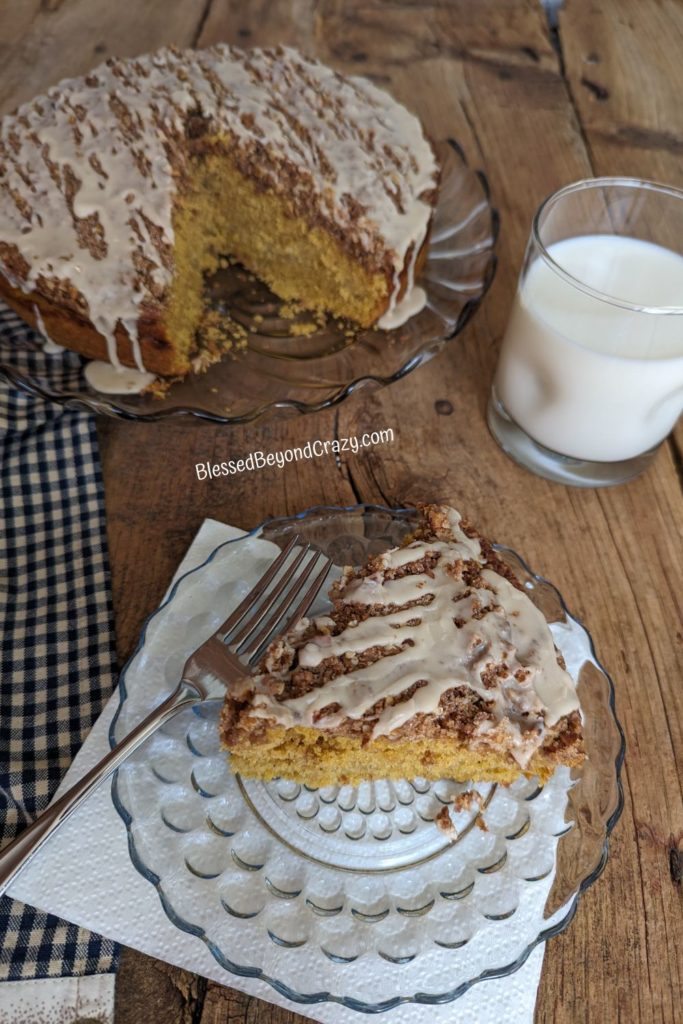 When the cake is finished baking allow it to cool for 10 minutes before removing the sides of the pan. Next, carefully place the Butternut Squash Coffee Cake onto a round serving platter. Finally, drizzle the icing over the top of the cake and serve.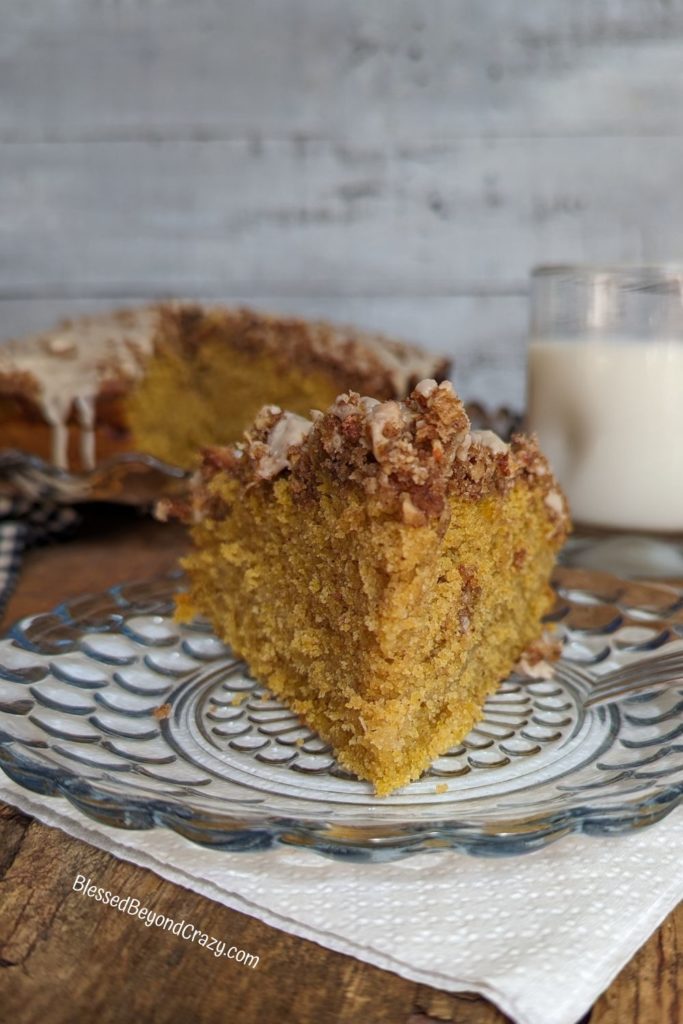 Note: feel free to add a scoop of vanilla bean, cinnamon, or pecan praline ice cream on the side.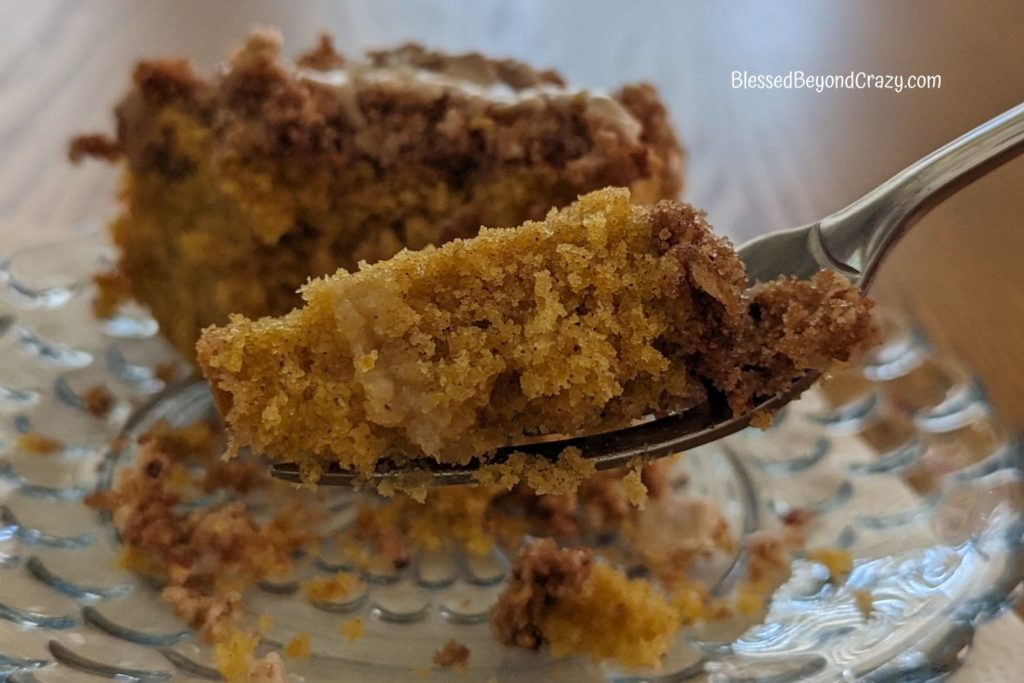 Butternut Squash Coffee Cake really is a scrumptious addition to any meal. It's also a great dessert to serve to guests.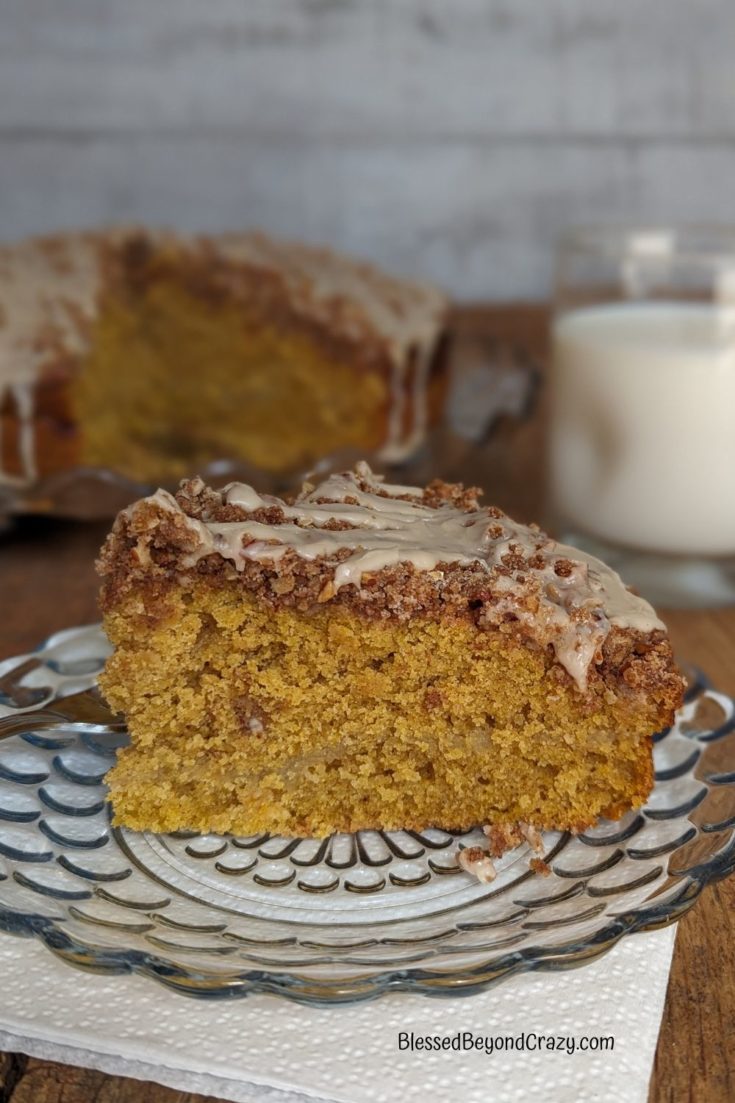 Yield:

Serves 10
The Best Butternut Squash Coffee Cake Recipe
Additional Time:
10 minutes
Total Time:
1 hour
25 minutes
A deliciously moist cake that's loaded with flavor and just the right touch of sweetness.
Ingredients
STREUSEL:
1/4 cup packed brown sugar
1/4 cup granulated sugar
1/4 cup all-purpose flour (GF Option: use a gluten-free flour blend)
1/4 cup quick-cooking oats (GF Option: use certified gluten-free oats)
1/4 cup chopped pecans or walnuts
1-1/2 teaspoons ground cinnamon
3 Tablespoons cold butter
CAKE:
1/2 cup + 1 Tablespoon butter
1 cup granulated sugar
2 eggs
1 cup mashed cooked butternut squash
1 teaspoon vanilla extract
2 cups all-purpose flour (GF Option: use a gluten-free flour blend + 2 teaspoons xanthan gum, unless flour already contains it)
2 teaspoons baking powder
1-1/2 teaspoons ground cinnamon
1/2 teaspoons baking soda
1/2 teaspoons salt
1/4 teaspoon ground ginger
1/4 teaspoon nutmeg
1/4 teaspoon ground cloves
Pinch ground cloves
1/2 cup unsweetened applesauce
GLAZE:
1 cup powdered sugar
1/2 teaspoon vanilla extract
water - just enough to make mixture thin enough to drizzle over cake (add 1 tablespoon at a time)
Instructions
Combine streusel ingredients; cut in butter until mixture becomes crumbly; set aside.
Cream together butter and sugar. Beat in eggs, squash, and vanilla. Combine dry ingredients; gradually add to the creamed mixture. Spoon half into a greased 9-inch springform pan.
Spread applesauce evenly over batter. Sprinkle with half of the streusel. Spoon remaining batter evenly over cake; top with remaining streusel.
Bake in a preheated 350 degrees F. oven for 50-55 minutes or until cake tests done.
Cool for 10 minutes; remove sides of pan.
Combine glaze ingredients drizzle over cake.
Serve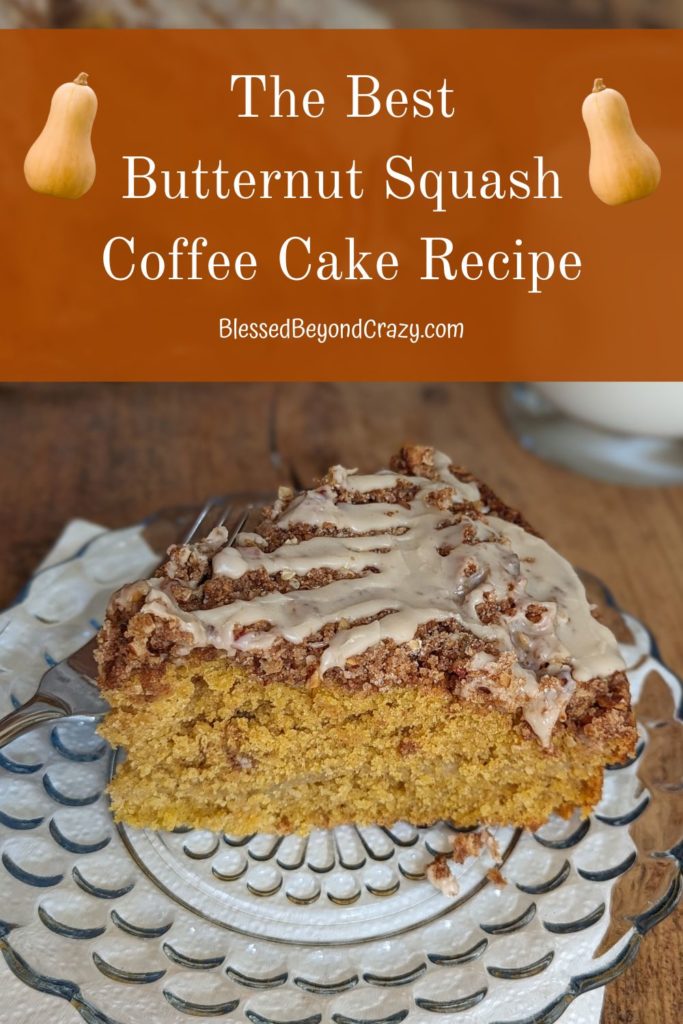 What is your favorite autumn dessert?
Enjoy!
More great ideas: