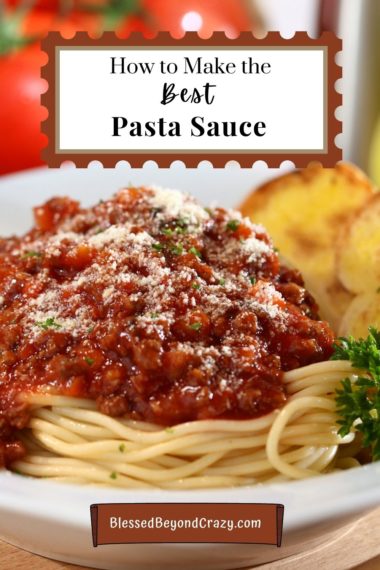 In case you're wondering, this is my go-to recipe for whenever I get hungry for pasta. I personally think it's the best pasta sauce for all types of dishes such as spaghetti, lasagna, and mostaccioli. Another nice thing about this recipe is that you can make it completely from scratch or you can use easy shortcuts. You can also make it ahead of time and freeze it for use later.
To help support our blogging activities, our site contains affiliate links. If you make a purchase from a link on our site, we may receive a small percentage of that sale, at no extra cost to you. Blessed Beyond Crazy is a participant in the Amazon Services LLC Associates Program, an affiliate advertising program designed to provide a means for sites to earn advertising fees by advertising and linking to amazon.com. As an Amazon Associate, I earn from qualifying purchases.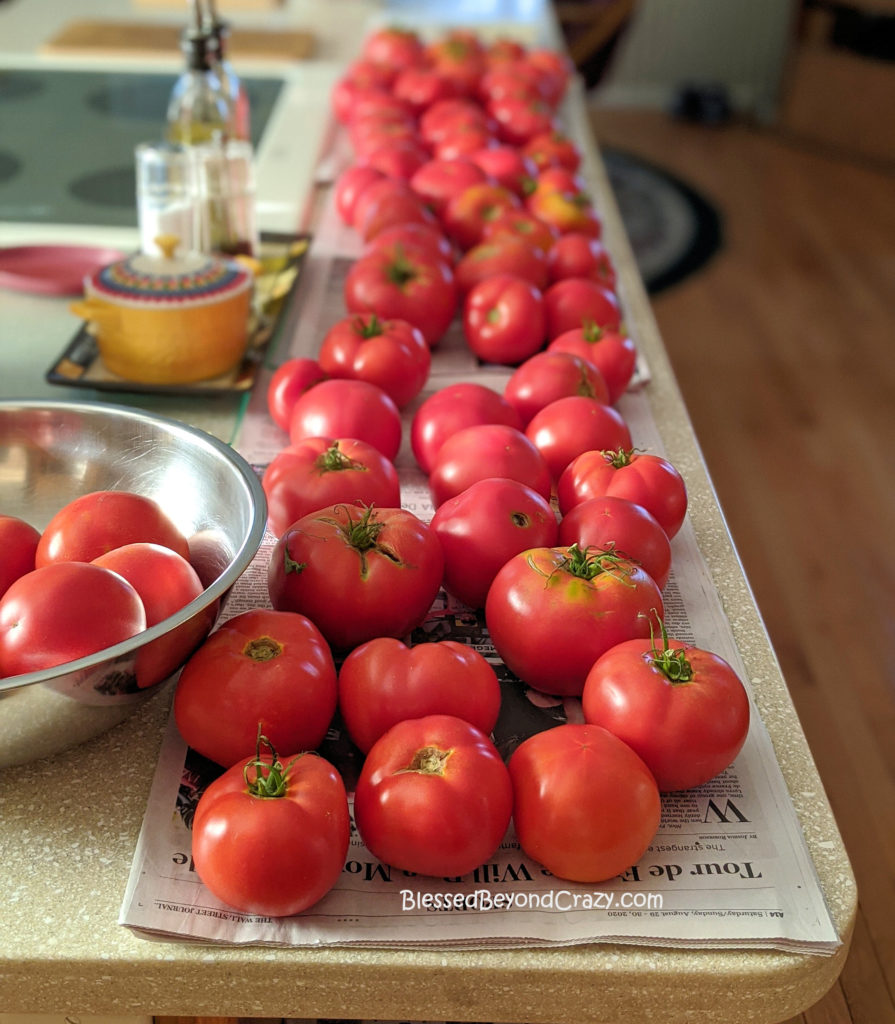 3 Different Options!
The first option is to use fresh garden tomatoes and make homemade versatile tomato sauce. However, if you don't want to go to all that work, simply wash, peel, cut, and cook tomatoes. Next, use a hand-held immersion blender to make homemade tomato purée.
The second option is to use store-bought tomato purée.
The third option is to use a premade sauce such as Prego, or Ragu and spice it up by adding extra ingredients. (I use Traditional Prego because it's gluten-free, I like the flavor, and it's comparatively inexpensive.)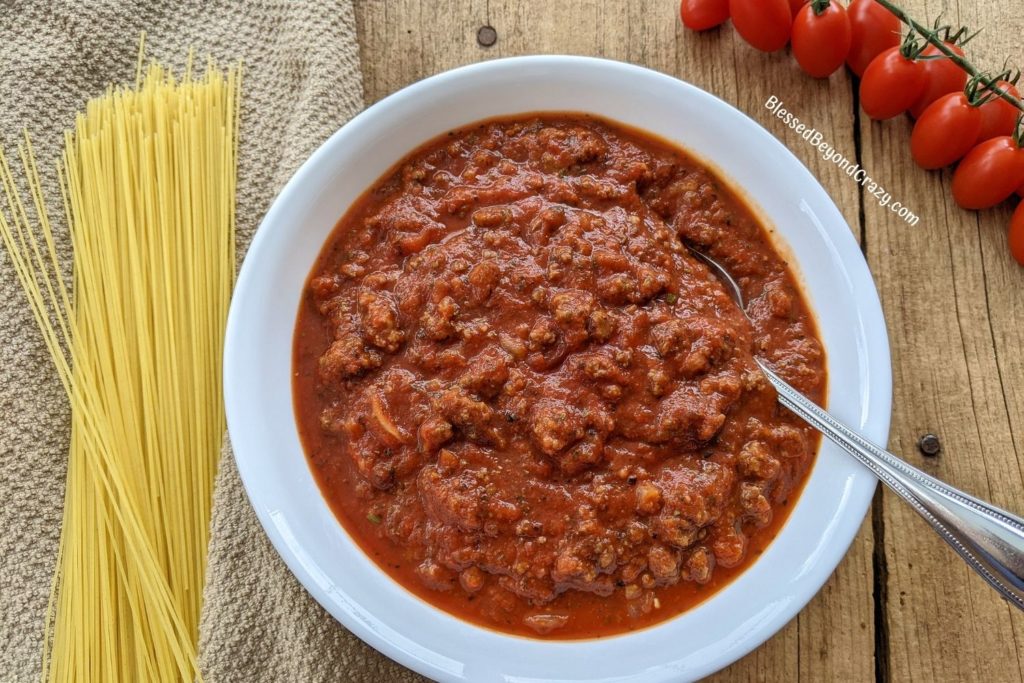 Other Sauce Ingredients
To add flavor to tomato purée add ground chuck (or half ground chuck and half Italian sausage), onion, garlic, fresh or dried basil, oregano, parsley, tarragon, bay leaves, and sugar (optional).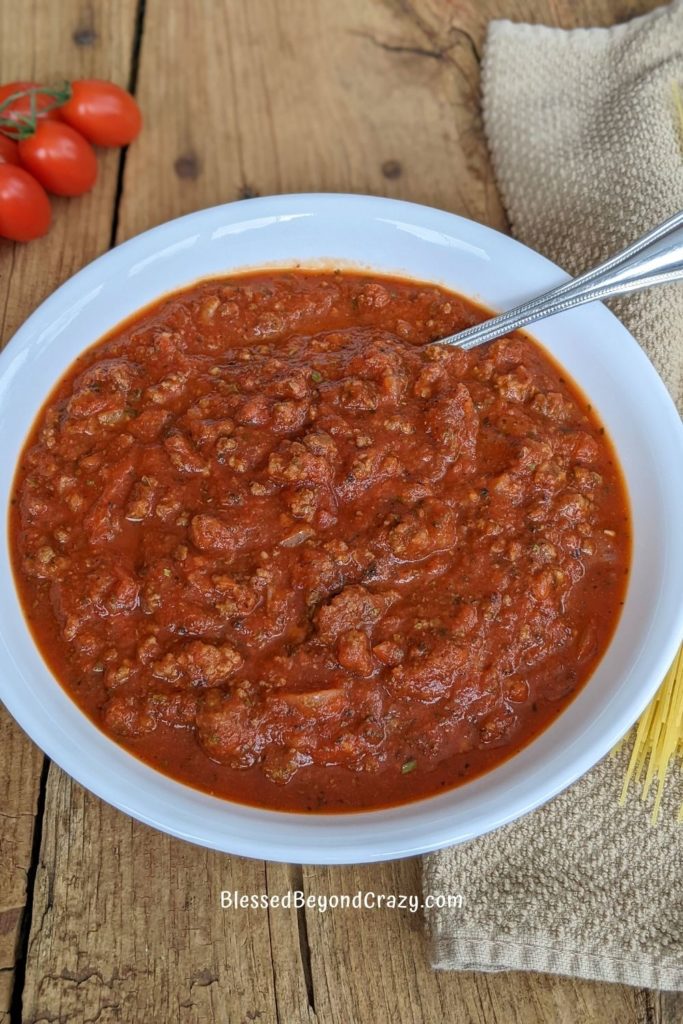 Sauce Thickness
Yet another wonderful thing about the Best Pasta Sauce is you control how thick you want the sauce to be. To make the sauce thicker simply simmer over low heat until it thickens to the desired consistency (this may take an hour or so).
Another option is to thicken the sauce by making a cornstarch slurry. Mix 1 teaspoon cornstarch with 2 tablespoons of water. Gradually stir the slurry into hot tomato sauce. Let the sauce simmer for about 5 minutes or until it thickens. If needed, add a little more slurry until you reach the desired consistency.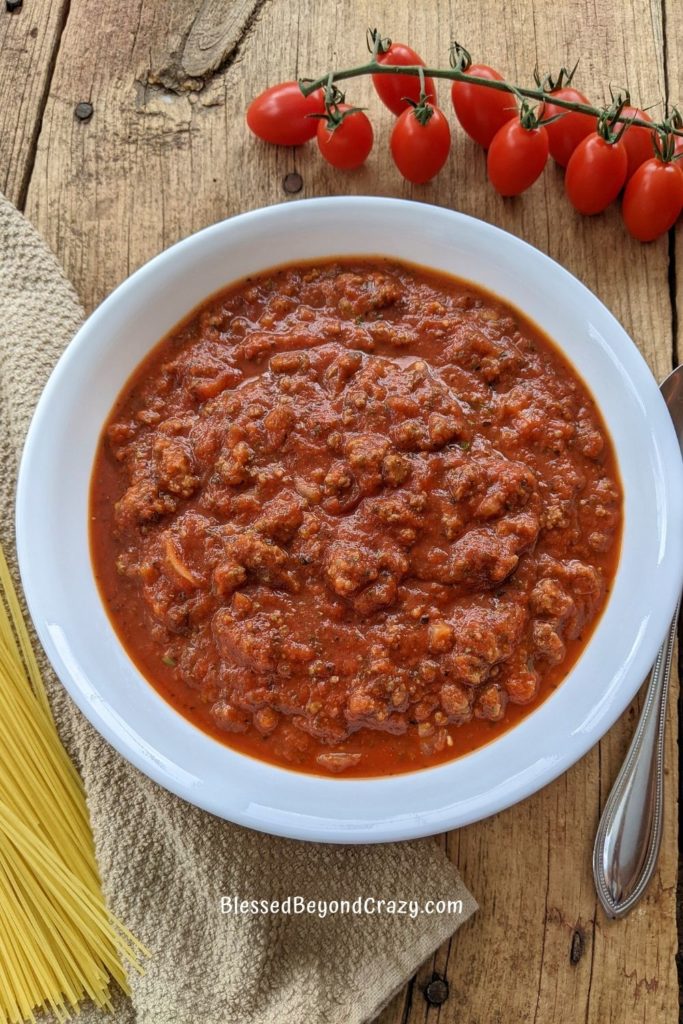 Don't you just love a good pasta dish? I like to serve pasta with a side salad, garlic cheese bread, and yummy dessert.
What's your favorite pasta dish?
Enjoy!

Linda
More Great Ideas!