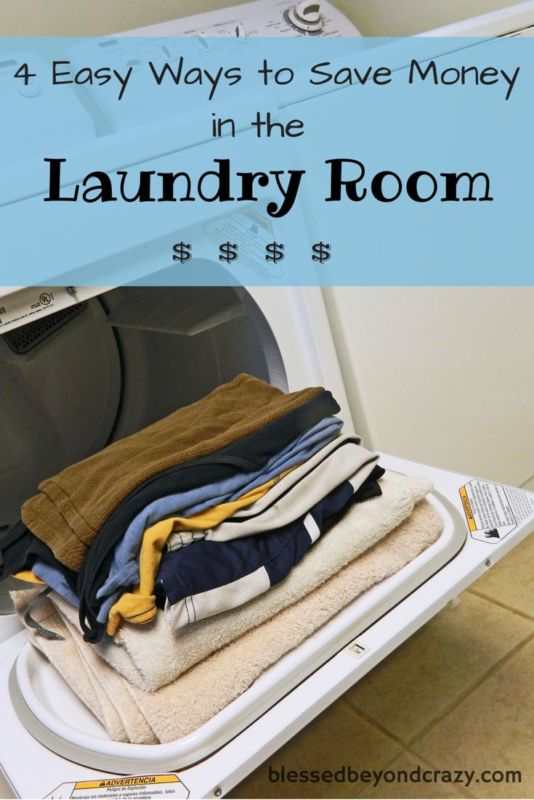 Did you know that you can save money by simply making a few simple adjustments? Check out these 4 Ways to Save Money in the Laundry Room!
We are always looking for ways to save money and the laundry room is a great place to start.
---
To help support our blogging activities, our site contains affiliate links. If you make a purchase from a link on our site, we may receive a small percentage of that sale, at no extra cost to you. Blessed Beyond Crazy is a participant in the Amazon Services LLC Associates Program, an affiliate advertising program designed to provide a means for sites to earn advertising fees by advertising and linking to amazon.com.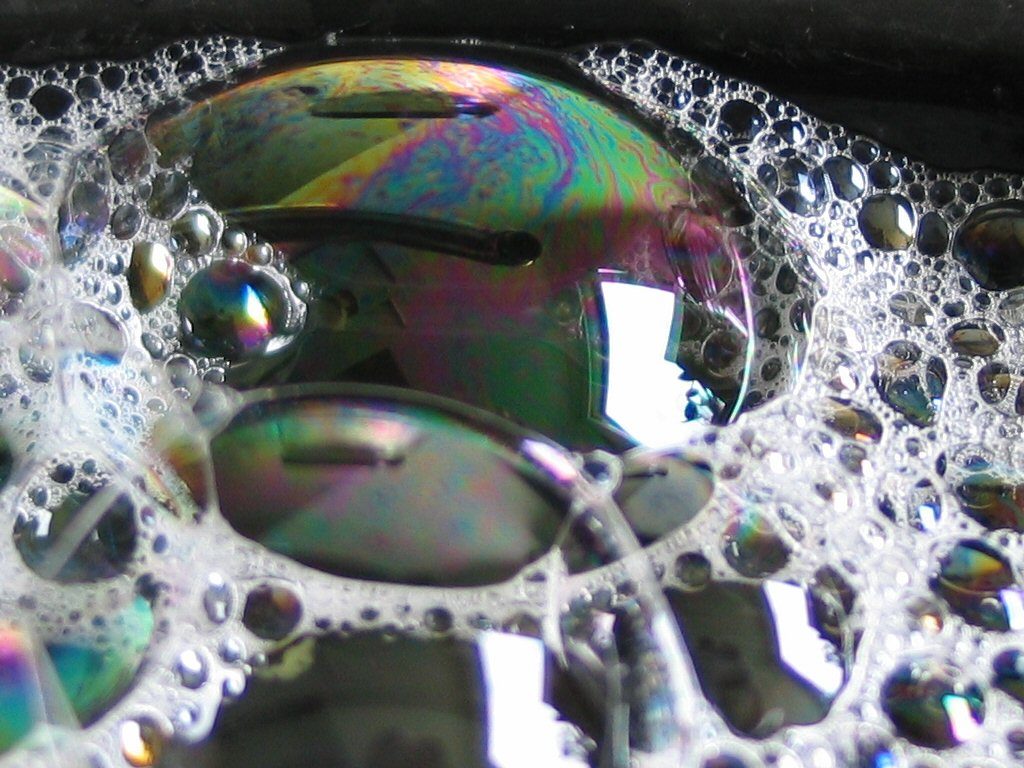 Laundry…. the chore that never ends!
I am so thankful that I live in an era where appliances exist to perform most of the dirty work for me! Laundry is pretty basic: sort, wash, dry, place in a basket, (forget the baskets in the laundry room for five days), fold, repeat.
Since it is so basic (and the appliances do most of the work) it is easy to get in a rut and continue doing laundry the same way you have for years and years without changing any part of your routine. Routines are great, but it's even better if you can save money by making a few changes. Here are some easy ways to help you out!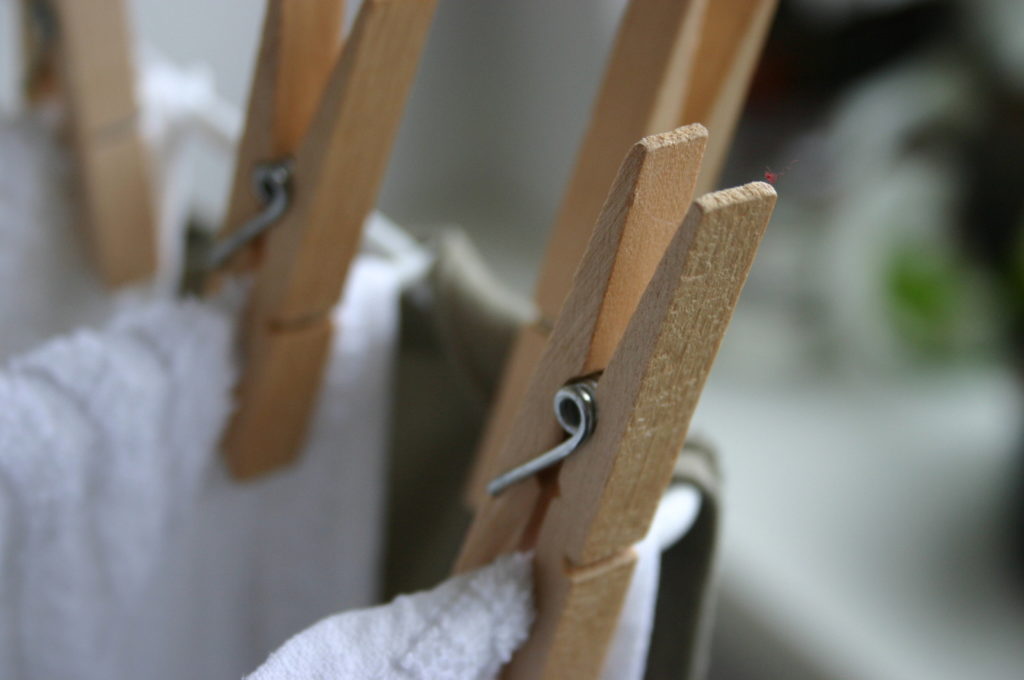 Hang it UP
While I am so thankful to have modern-day appliances that wash and dry my clothes for me, running them isn't exactly free. The more laundry we do, the higher our electric bill. An easy way to save money is by not using the dryer whenever possible.
An outdoor
clothesline
works great if you have a yard and the weather is nice. Even if you don't have a yard or the weather is not ideal, there are a variety of indoor clotheslines you can use. Most of these can be folded up and put away when not in use, so you can still save money by not using your dryer.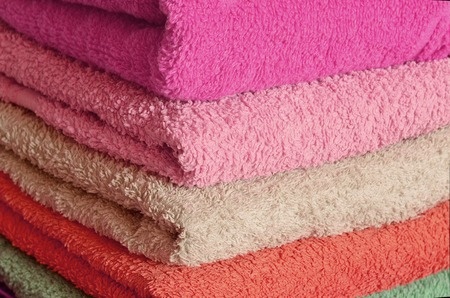 Homemade Laundry Soap
Making your own homemade laundry soap is the easiest and most effective way you can save money in your laundry room. It might seem intimidating or complicated at first, but I promise it's easier than you think.
We've been making our own laundry soap for about two years now and it has really paid off! We have saved hundreds of dollars. While you might think it sounds inconvenient to actually make your own soap, it isn't as inconvenient as running out of soap when you have a mountain of dirty clothes. This will save you from driving to the store and spending a lot of money on a bottle of soap that probably doesn't last that long.
A Pinterest or Google search will quickly show just how popular and easy it is to make your own. I'll share with you the one we have used for two years and LOVE. However, there are many homemade recipes you can easily find if you prefer to have a different one.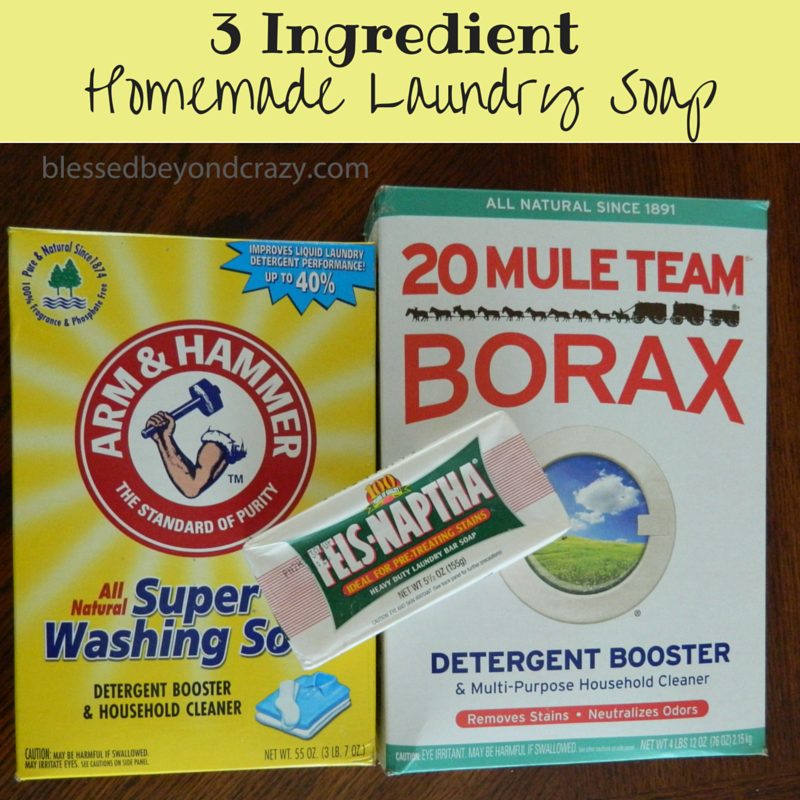 Homemade Laundry Soap
Yields: 5 Gallons
Grate or finely chop the Fels Naptha soap and melt in 4 cups of water on the stove over medium heat until completely dissolved.
Add soap and water mixture into a 5-gallon bucket.
Add washing soda and borax to the bucket.
Fill the bucket halfway with water.
All the ingredients need to be mixed and well combined at this point. This can be done by using the end of a broom handle, a yardstick, a long stirring spoon, or drywall mud mixer, and a cordless drill (we use this method, and it takes just a short moment to mix all together). Be careful if you use a powered device since there is a chance of electrical shock anytime you mix water and power. Also, watch that you don't splatter your kitchen with soap. Mix slow!
Fill the rest of the bucket with water and give another stir.
At this point, we divided the soap into empty gallon ice cream buckets. (Yay! An excuse to go buy a lot of ice cream and eat it all up really quickly! You're welcome!) You can store it however is easiest for you. You can even leave it in the 5-gallon bucket–with a lid. Just be sure to stir it each time before refilling your laundry container.
Since this makes such a large quantity, you won't have to buy or make soap for a very long time. You could also share your soap with friends or family members if you don't wish to store 5 gallons at a time.
DIY Dryer Sheets
Using dryer sheets or fabric softener makes your clothes feel soft and eliminates static. You might not feel like you are spending a lot of money on these, but you can save quite a bit by making your own.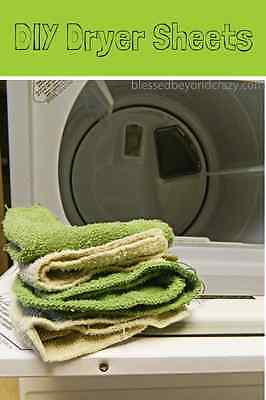 To make your own dryer sheets you will need:
old rags, socks, or squares of fabric made of 100% cotton
a container of fabric softener
To make them:
Saturate your "sheets" in the fabric softener, squeezing out the excess liquid.
Let your "dryer sheets" air dry for several days until they are no longer wet. Do not put them in the dryer until they have air-dried. If they are drying while laying on a flat surface, you may have to flip them occasionally.
Use and reuse in the dryer, just like a regular dryer sheet, until they no longer smell like the fabric softener or until you notice your clothes getting that annoying static cling.
They should last for several months! Then you can re-soak your sheets and reuse them some more! That means one bottle of fabric softener can last you up to a year!
Use Cold Water
Many machines have a setting for using cold water only. The advantage of this is that your hot water heater won't have to run, and you will save money on your electric or gas bill. Cold water will also help your clothes last longer because the colors won't fade as quickly.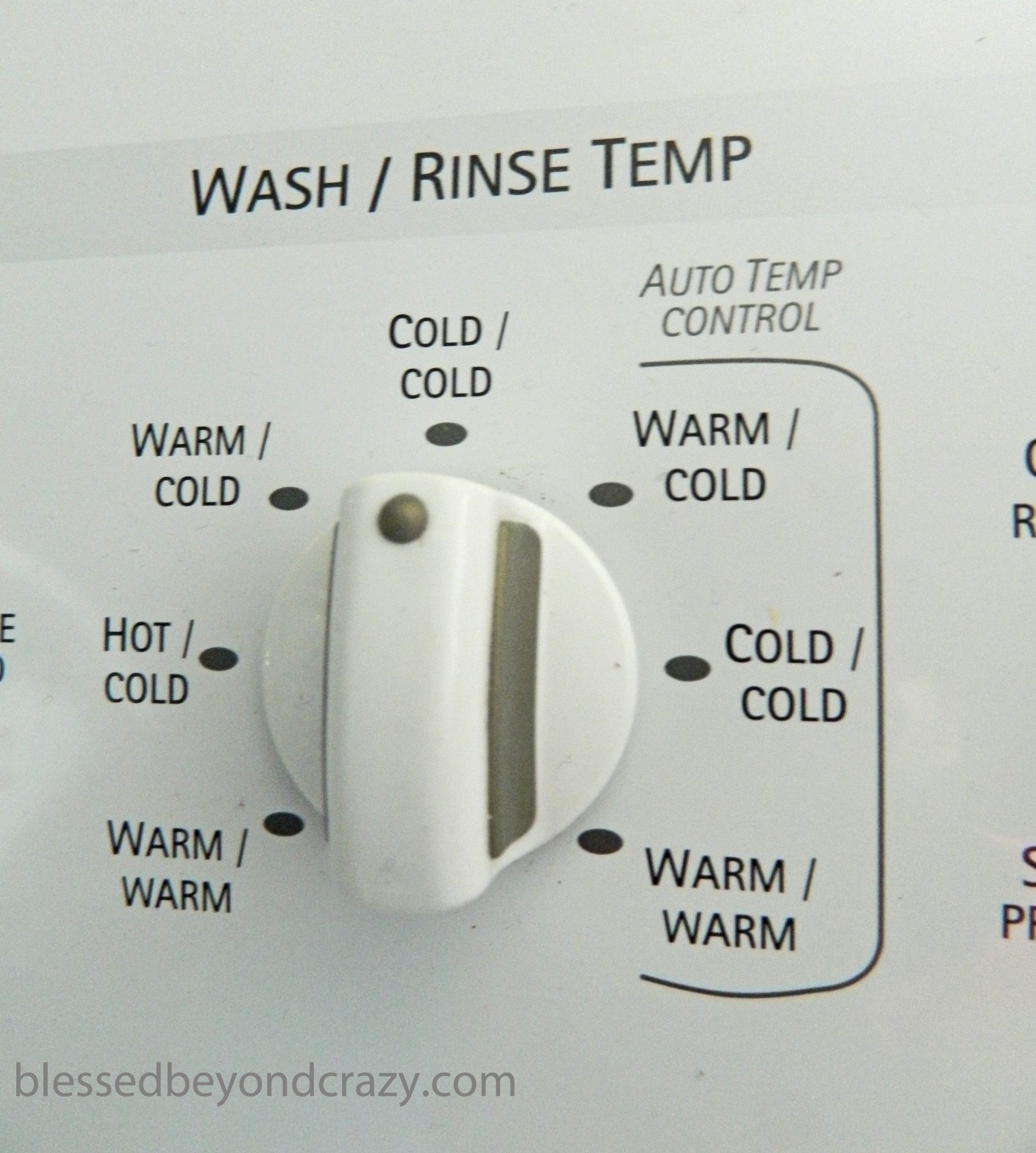 Do you have suggestions on ways to save money in the laundry room?
Anna
More great ideas: