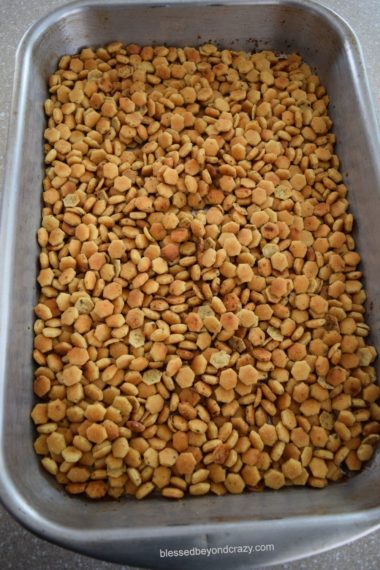 Ranch Oyster Crackers truly is one of those trusted, good ole' classic snacks that nearly everyone seems to appreciate. Probably because they are quick and easy to make and only require a handful of ingredients. They also have just the right amount of seasoning and crunch to satisfy the best of the best snack critic.

To help support our blogging activities, our site contains affiliate links. If you make a purchase from a link on our site, we may receive a small percentage of that sale, at no extra cost to you. Blessed Beyond Crazy is a participant in the Amazon Services LLC Associates Program, an affiliate advertising program designed to provide a means for sites to earn advertising fees by advertising and linking to amazon.com.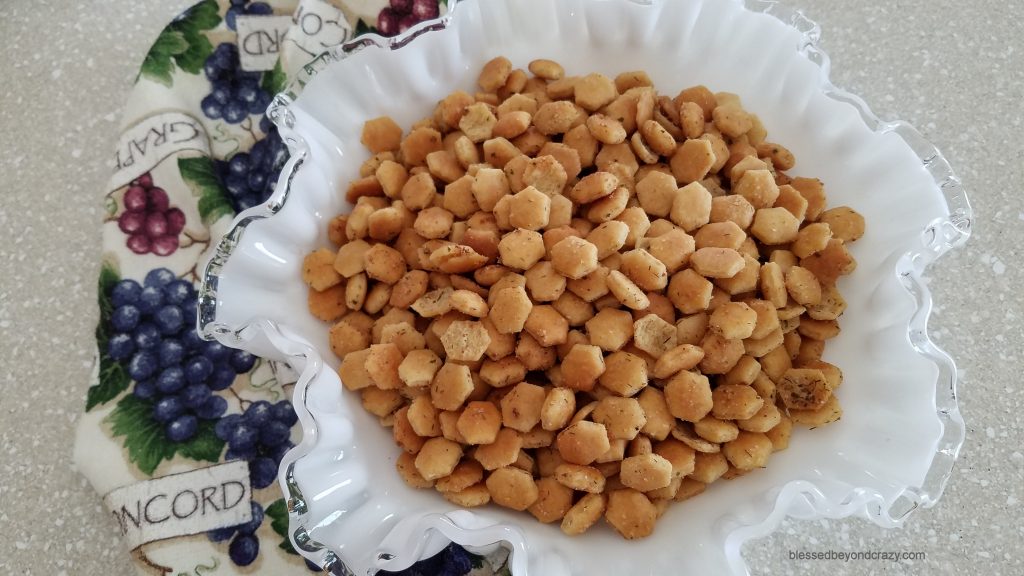 Ranch Oyster Crackers is certainly a snack you'll want to serve during the holidays, at parties and family gatherings. (I just made a batch for a family gathering this weekend!) You might also want to make a batch and keep them all to yourself!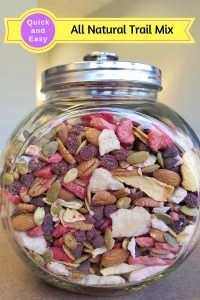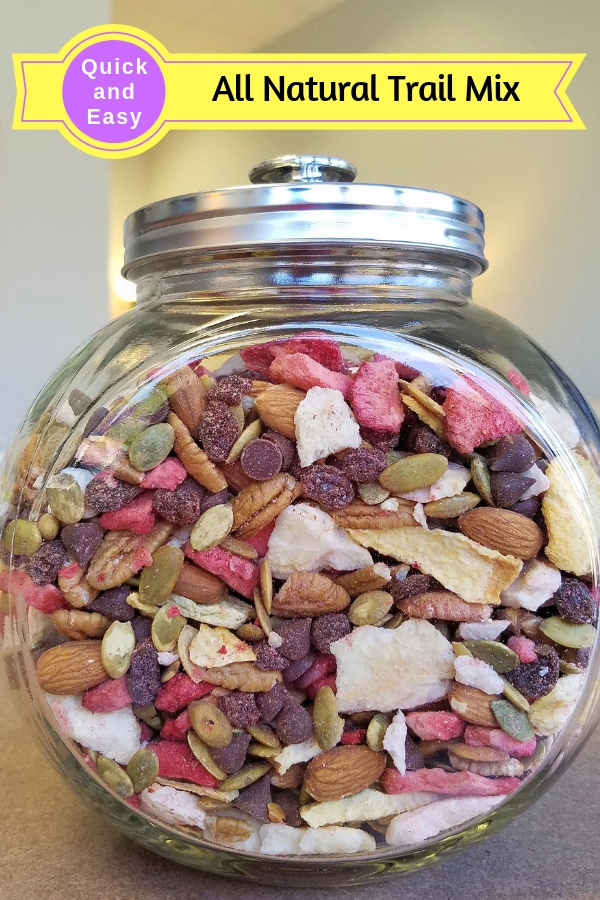 Quick and Easy All Natural Trail Mix is another great snack to keep on hand.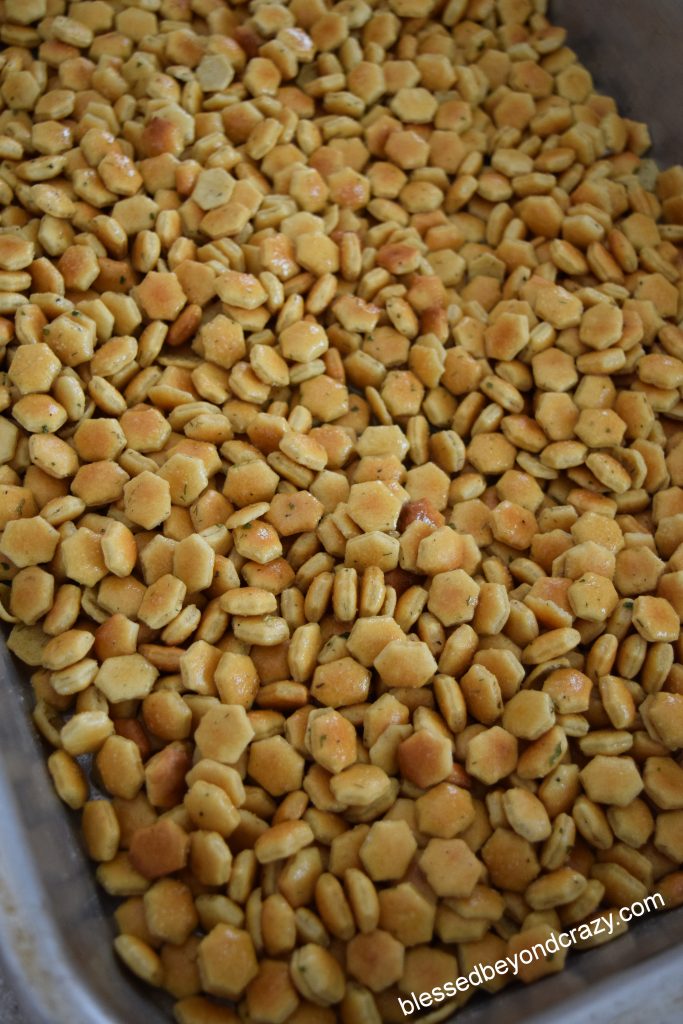 Ingredients in Ranch Oyster Crackers are: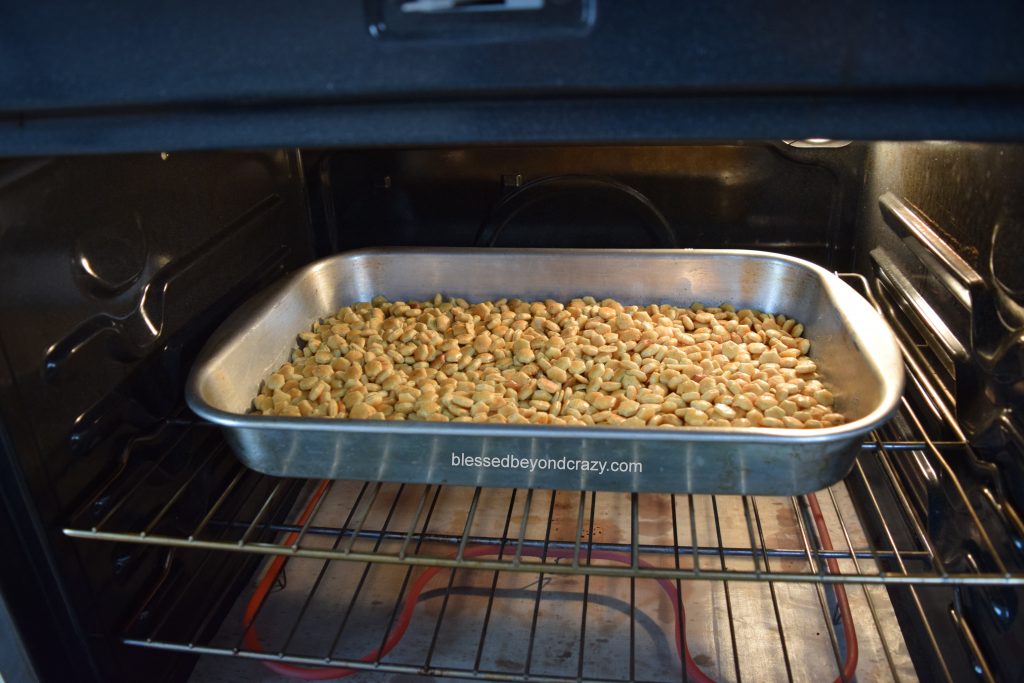 Preheat the oven to 300 degrees F. Bake the crackers for 5 minutes, stir, then bake another 5 minutes.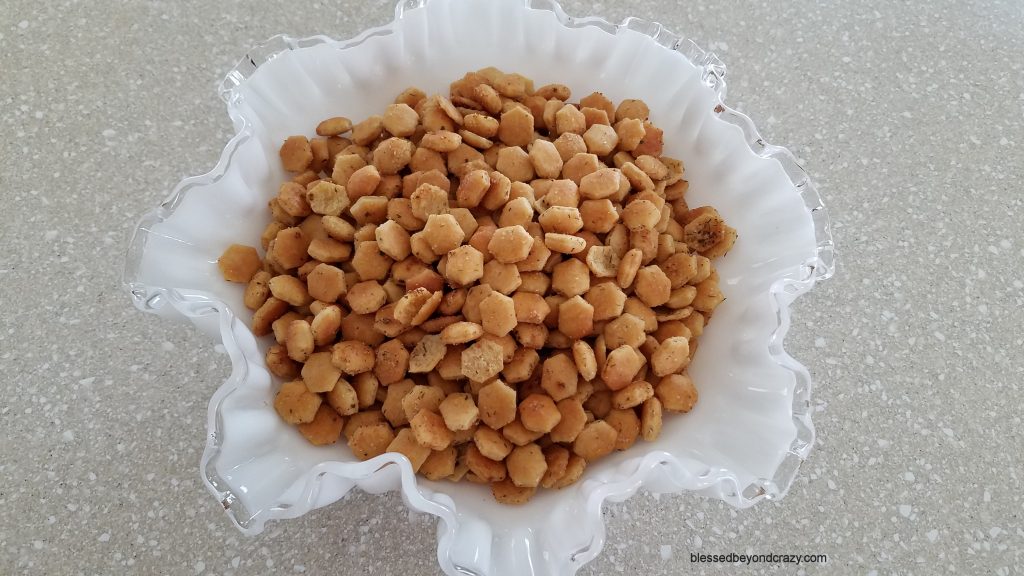 Ranch Oyster Crackers truly are a delightful snack. Even children seem to love them. (Try nibbling on the crackers while they are still warm!)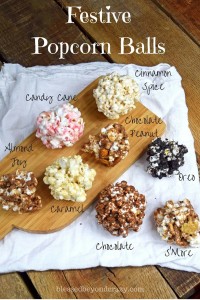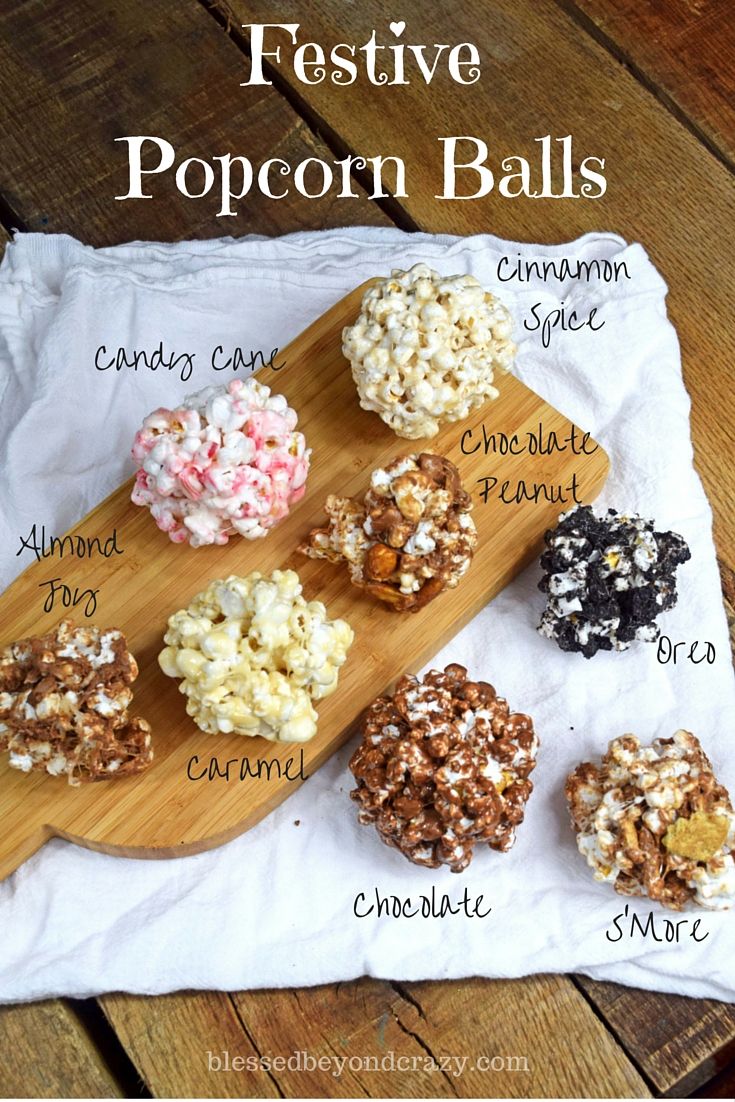 While you are having a snack attack, you might want to try Anna's Festive Popcorn Balls! (Psst… there are 8 different flavors!!!)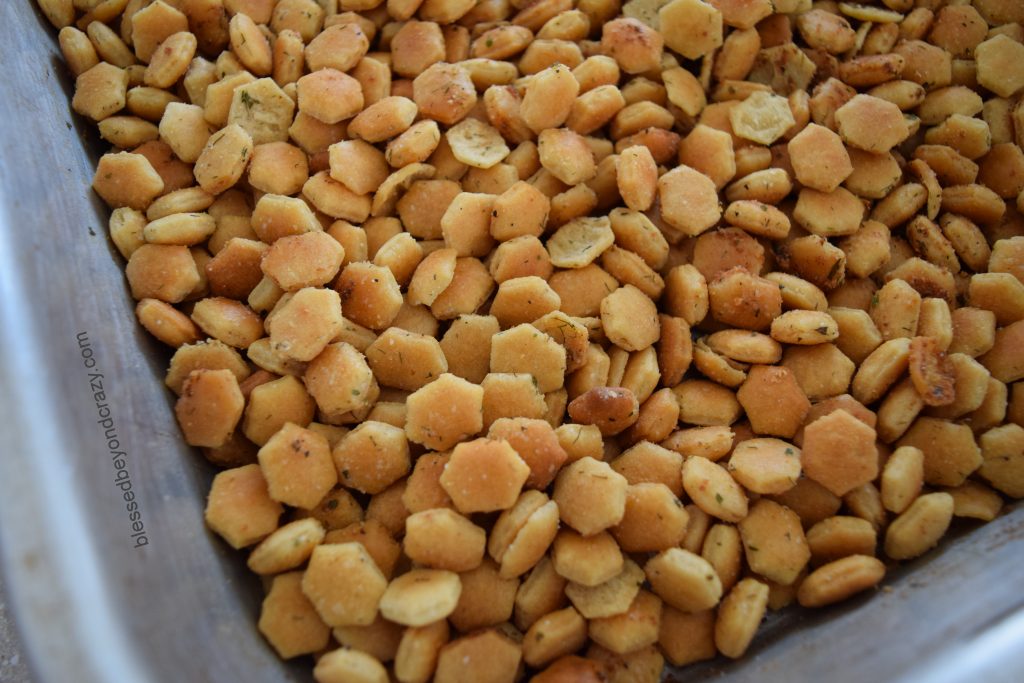 Just a couple of handfuls of Ranch Oyster Crackers will quickly satisfy the munchies.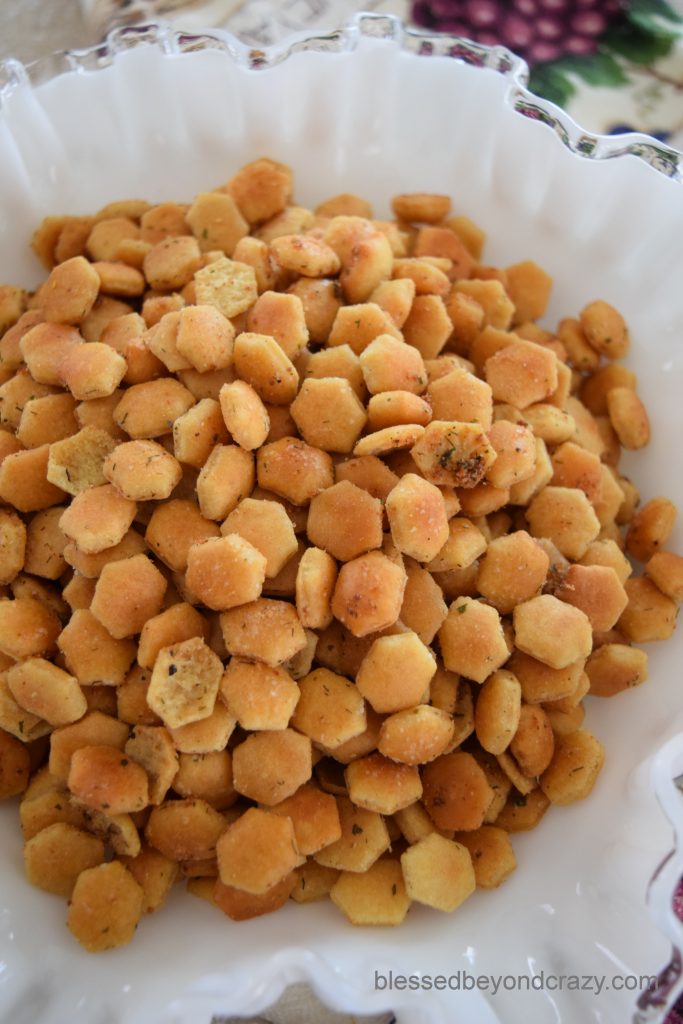 Ranch Oyster Crackers
---
Unknown
Yields Approx. 8 cups
A trusted, good ole' classic snack that nearly everyone seems to appreciate.
5 minPrep Time
10 minCook Time
15 minTotal Time
Ingredients
2 packages (9 ounces EACH) oyster crackers
1/2 teaspoon garlic powder
1/2 teaspoon lemon pepper
1/2 teaspoon crushed dill weed
1 package (1 ounce) Hidden Valley Ranch Dressing
1 cup oil
Instructions
Preheat oven to 300 degrees F.
Pour the crackers into an ungreased sheet pan.
In a large measuring cup combine oil, garlic, lemon pepper, dill weed and ranch dressing. Stir well. Pour mixture over crackers. Gently stir until crackers are evenly coated.
Bake 5 minutes, stir, then bake another 5 minutes. Remove from oven. Cool.
Store in an air tight container.
7.8.1.2
279
https://blessedbeyondcrazy.com/ranch-oyster-crackers/
www.blessedbeyondcrazy.com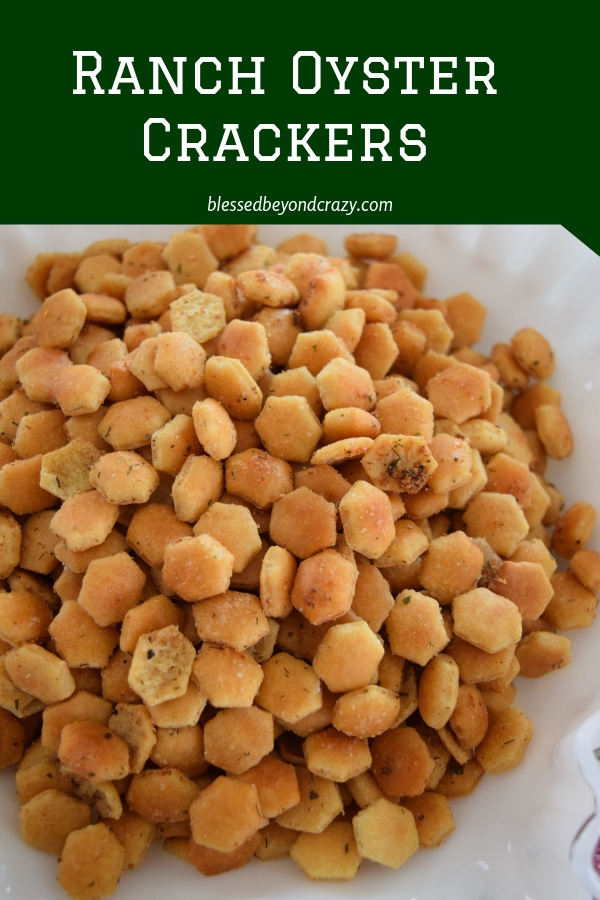 What is your favorite snack?
Linda
More great ideas: