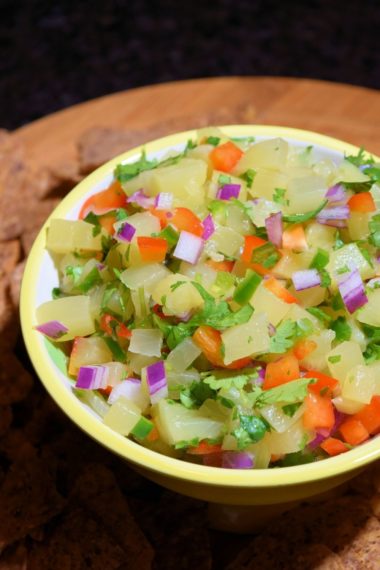 I admit that I am always on the lookout for yummy recipes. Therefore, I recently asked my wonderful daughter-in-law, Sarah, if she would share a few of her favorites with me. She graciously introduced me to her homemade Pineapple Salsa and the rest is history!
To help support our blogging activities, our site contains affiliate links. If you make a purchase from a link on our site, we may receive a small percentage of that sale, at no extra cost to you. Blessed Beyond Crazy is a participant in the Amazon Services LLC Associates Program, an affiliate advertising program designed to provide a means for sites to earn advertising fees by advertising and linking to amazon.com.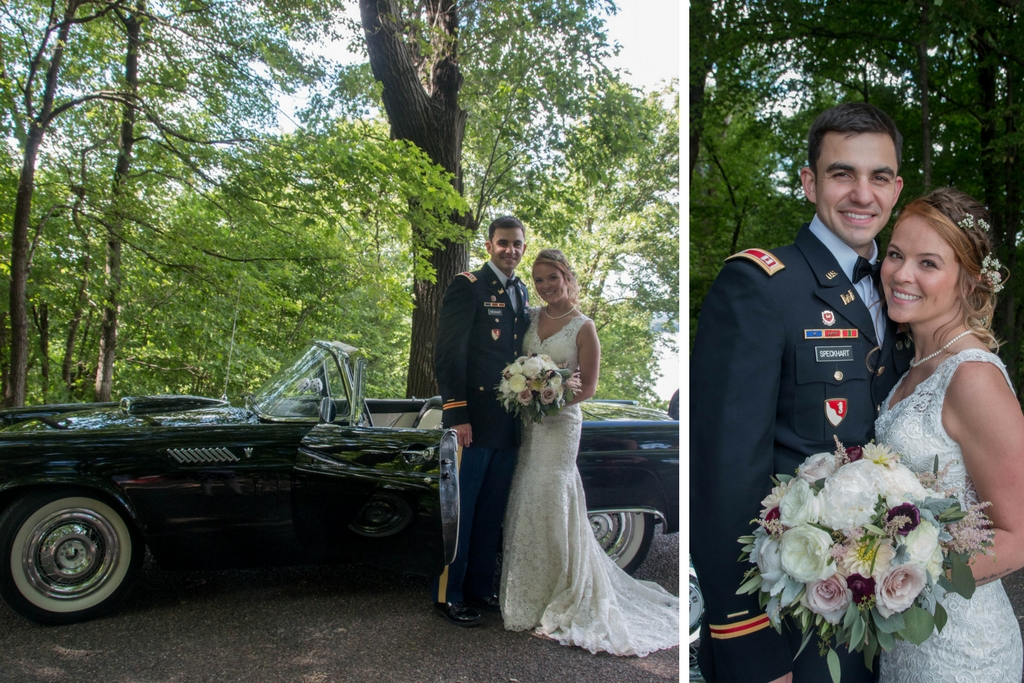 Ben & Sarah
First of all, please allow me to introduce you to my amazing daughter-in-law. The pictures above showcase my son Ben and his gorgeous bride, Sarah who were married this past May. Their wedding featured a lovely elegant vintage flair and the weather that particular day was perfect. We are beyond thrilled that Sarah has joined our family!!!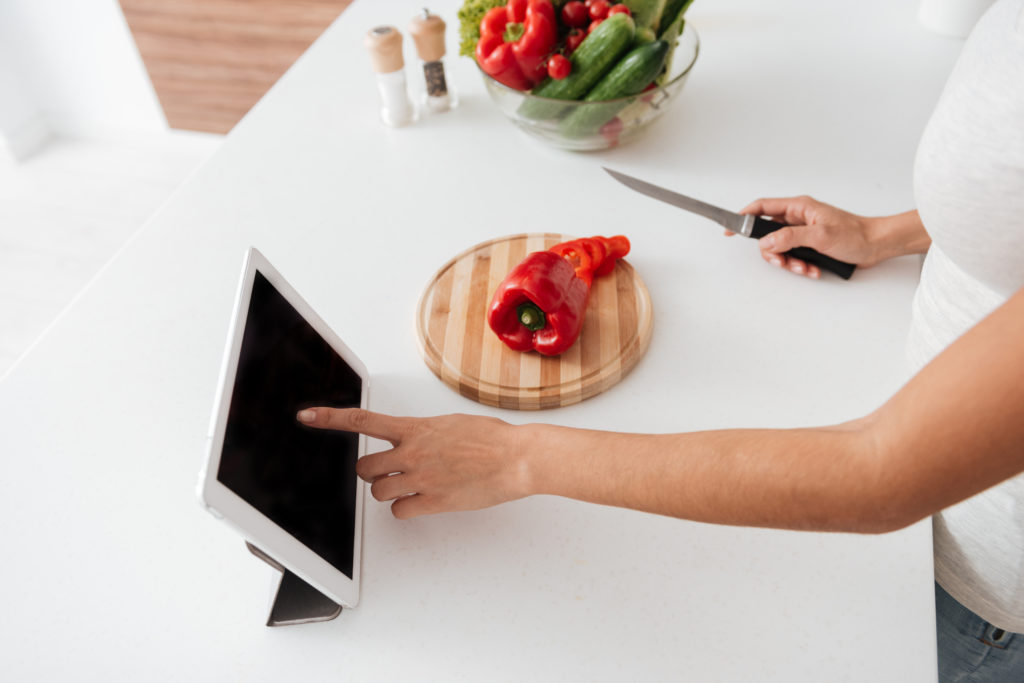 Homemade Salsa
Now, let me tell you about Sarah's recipe. Have you noticed that more and more people are falling in love with homemade salsa? Why? Because salsa is quick and easy to make and is typically low in calories. It also contains little or no fat and requires only a handful of wholesome ingredients. In addition, fresh, uncooked fruits, vegetables, and herbs provide vitamins and minerals that are essential to good health.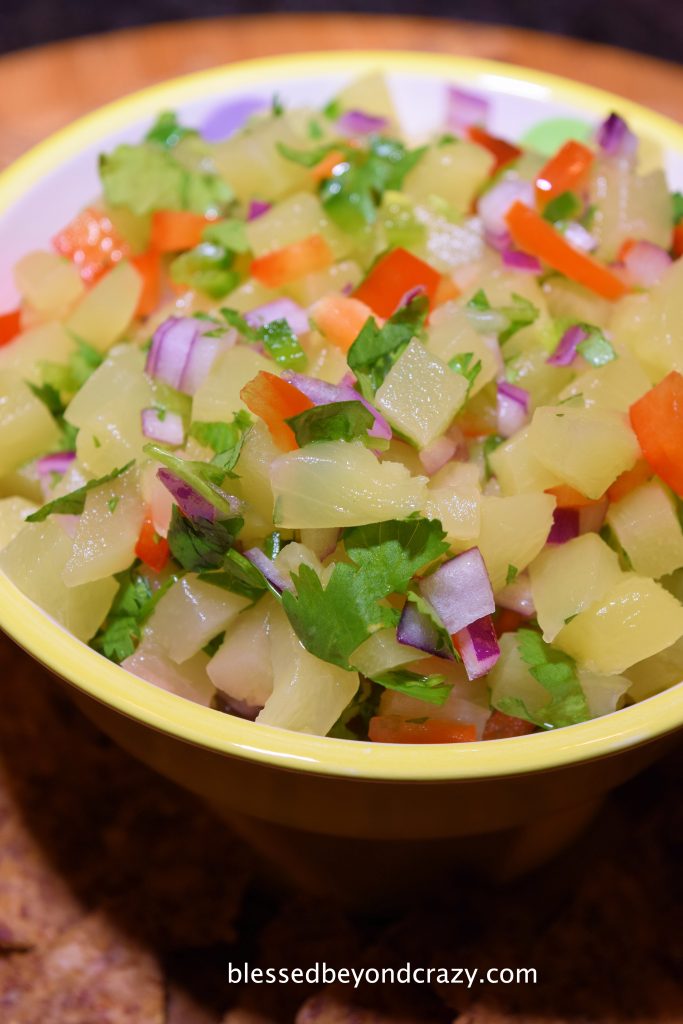 Versatile Recipe
Pineapple Salsa is marvelously versatile. It is naturally preservative-free, gluten-free, paleo, vegan, and vegetarian and adds a lovely touch of heat and flavor. Served as a dip along with tortilla chips, it becomes a tasty appetizer or snack. In addition, it makes a superb topping for quesadillas, fajitas, or enchiladas as well as a condiment for grilled or roasted meats.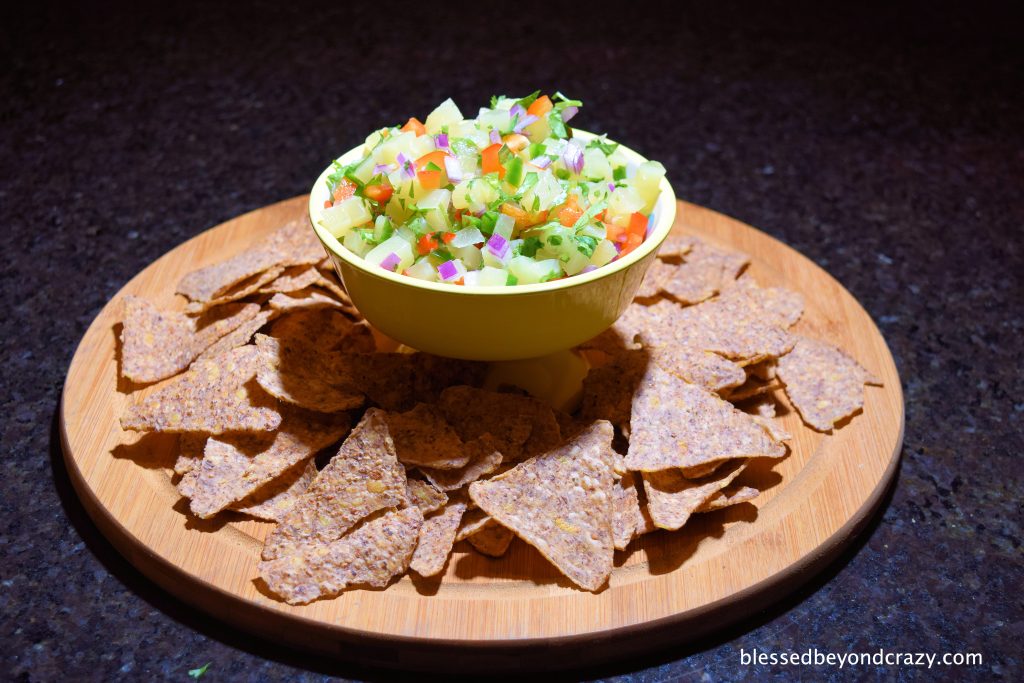 Easy to Make
See how easy it is to make? Feel free to serve Pineapple Salsa along with your favorite tortilla chips, although I prefer to serve mine with gluten-free bean chips.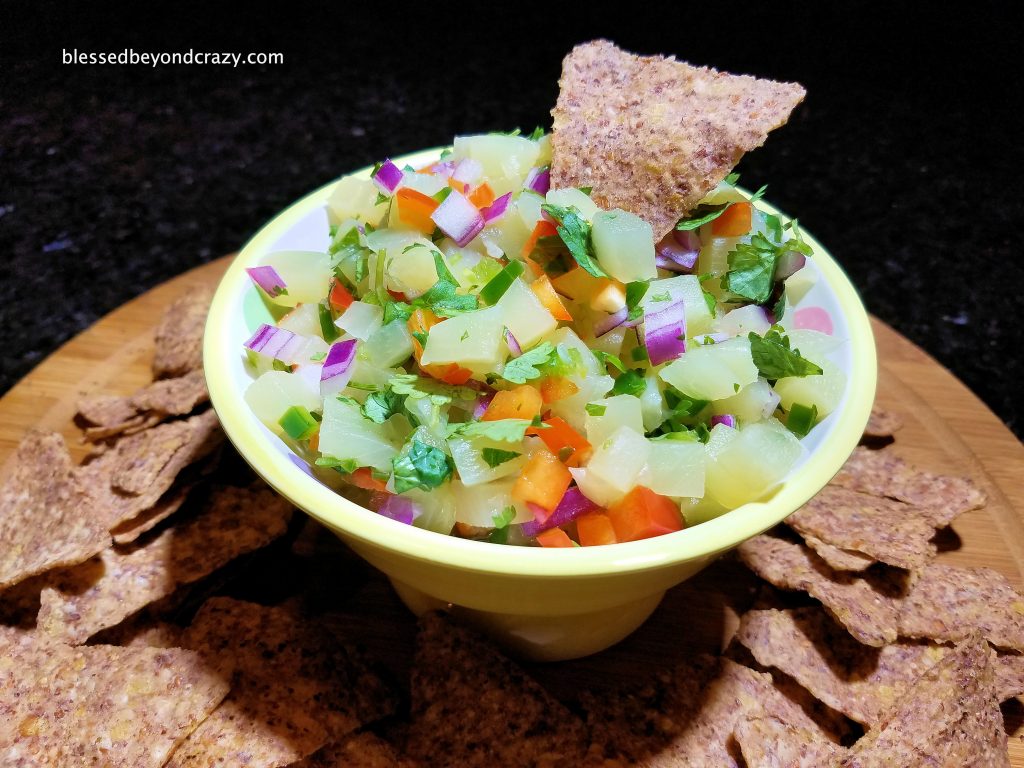 Individual Taste
Another great thing about Pineapple Salsa is that it can easily be modified to meet individual tastes. For example, to adjust the heat, simply increase or decrease the number of chopped jalapeno peppers that you use. Or, add a dash of black pepper, Himalayan Sea Salt, or minced garlic.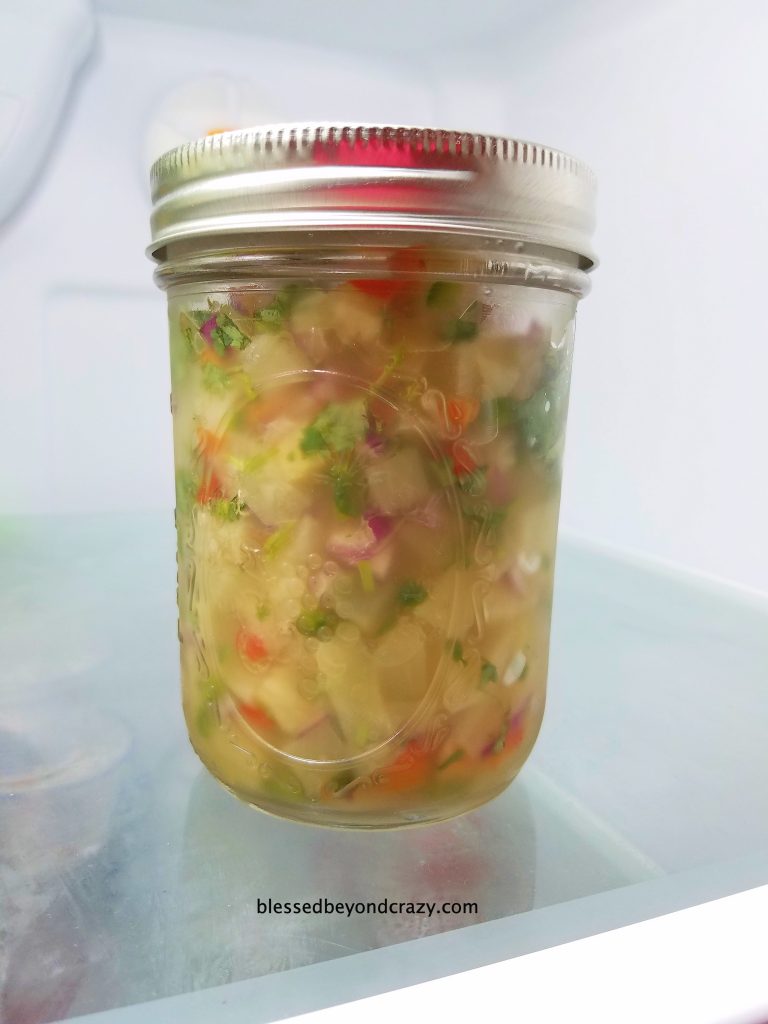 Refrigerate
To maintain all of the optimal flavors I suggest refrigerating any leftover Pineapple Salsa in a glass container such as a Mason jar.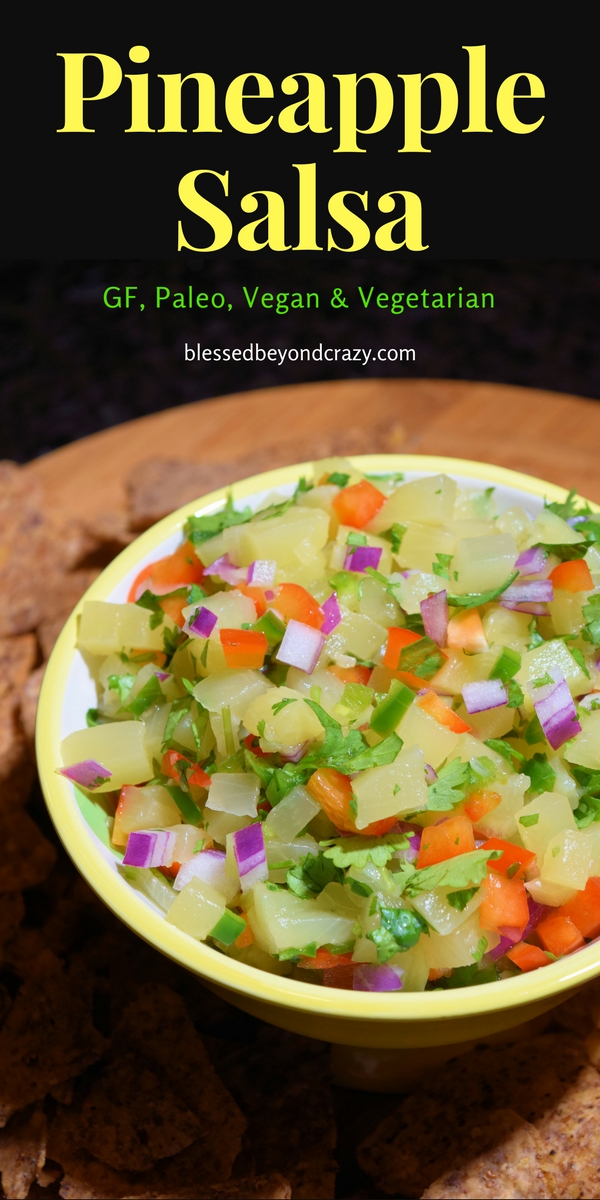 Thanks, Sarah, for sharing your yummy recipe, and welcome to the family!!! Love you!!!
Stay tuned for more upcoming recipes from the newlyweds!!!
Linda
More great ideas: