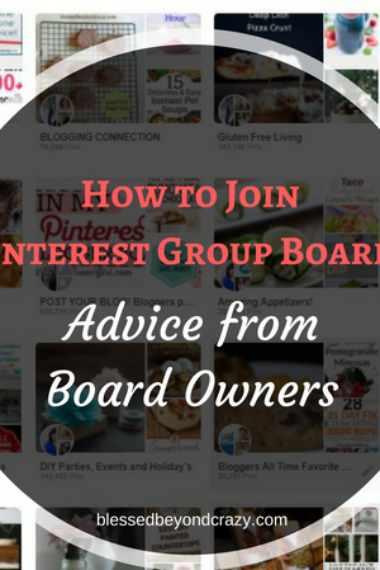 Belonging to Pinterest group boards can be quite helpful in spreading your content.
I personally have over 96K followers and am the owner of four group boards and I get multiple emails every single day from people asking to join my boards. My mom and co-blogger, Linda, also has over 6 million followers and also owns several group boards.
I was a little concerned that maybe my way of adding and accepting new contributors would be too different from other bloggers. I reached out and asked a fantastic group of bloggers to give me their advice on this subject. It turns out their thoughts are almost the exact same as mine! Therefore, it is probably safe to assume that the following advice is pretty solid.

What We are Looking for in a Contributor
First of all, I only add other bloggers to my group boards. Why? Because I want to help other bloggers drive traffic to their blogs and help spread their wonderful content.
Second, I look at the person's Pinterest profile to check out what kind of pins and how many followers they have.
I have had many people request to join my boards but sometimes when I look at their profile they only have one (yes, literally one!) follower. Sorry, that looks super spammy. If you are brand new on Pinterest and only have a few followers then it doesn't look legit. Wait until you have a larger following before sending your request.
I have a general rule (but do make exceptions) that I don't add contributors with less than 1,000 Pinterest followers. If they have a large following on another social media channel or if I already know they are a well-established blogger that I have been following then I will totally break that rule.
Natasha from Salt & Lavender said, "To increase your chances of success of being accepted to a group board, I suggest that you really work on your content. This means good quality, crisp photos with good lighting. Vertical images are preferred, and long pins help too." If your profile is already exclusively filled with beautiful vertical pins, this is a plus!
Don't look spammy! What does this even mean? Well as I already mentioned, having very few followers is a red flag. Also, don't have a lot of pins that are about giveaways, free stuff, or product review. These may very well be legit blog posts, but it can make a board owner hesitant if that is all you pin.
Some people may disagree with this, but I do not like it when bloggers use the exact same stock photo with different text layover for all of their pins and board covers. You should be using a different picture to represent every blog post. Personally, I think it looks lazy and seeing the same photo over and over again makes it look like it's all going to the same link (also spammy). I don't want the same stock photo being repinned to my group boards. Also, doing this is bad for SEO, and remember that Pinterest is a search engine.
Make sure you are following the board owner on Pinterest or they will not be able to add you to their group board. Tina from The Worktop said, "Also a sentence [in your email] to let the owner know you are following their account and the board is also helpful. It's easier for group board owners to add contributors to a group board if they are already following the board."
I own two boards that are specifically for food, Gluten Free Living and Whole30 Recipes. If you want to specifically join either of those boards then you need to blog about recipes that fit into those categories. I will check out your blog and make sure that your recipes fit into that niche. Make sure you have blog posts that fit the category of the group board.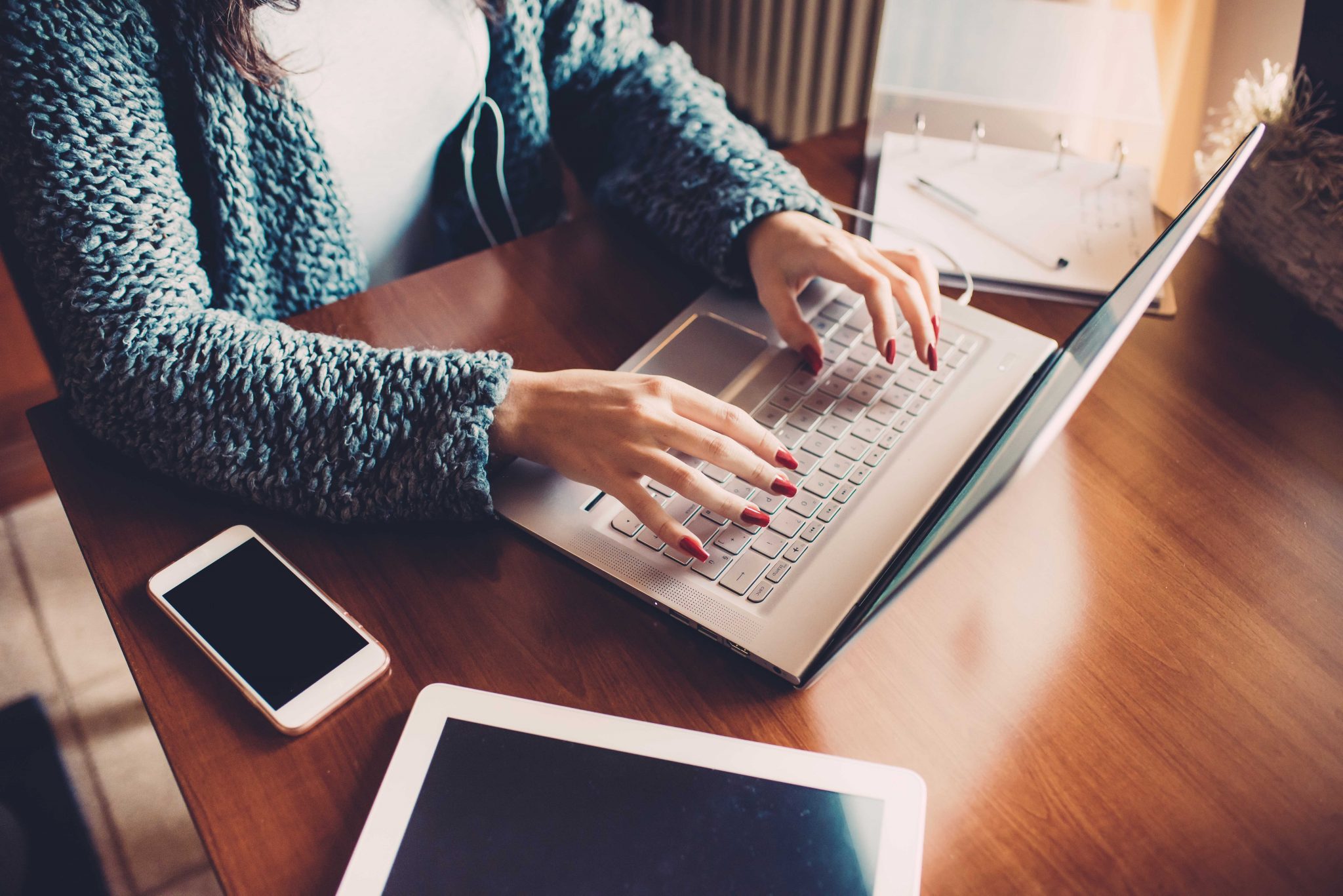 What to Include in Your Email
All of the bloggers who included advice in this post agreed that email is the best way to send your request. Do NOT send a message via Pinterest because it can be easy to overlook those. Find the board owner's email address which could be in the board description, profile, or on a contact form on their blog.
Be sure to include the following:
Your blog URL
A link to your Pinterest profile
Your email address
A link to the group board you would like to join
Unfortunately, failure to include any of the above could result in your email being deleted without further thought. Double-check and make sure your links are working!!!!
Bloggers will want to check out your blog. They want to see what type of blog posts and photos you will be pinning to their board.
Board owners will add you either by your Pinterest username or by your email address, so include both.
Please, please, please read the directions in the group board description! If you can't follow directions on how to request an invite then the board owner can't trust you to follow their rules on pinning to their board.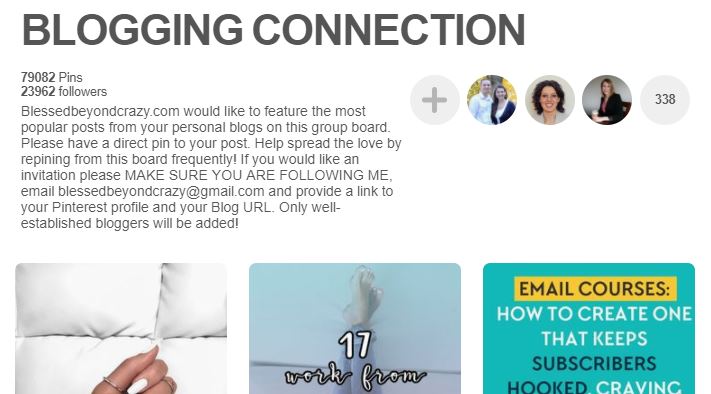 Be Considerate of the Board Owner's Time
Bloggers are very busy and do not have time to go searching for your stuff. I receive 50-80 emails every month from people wanting to join my boards. If I can't quickly find the information I want to see then I may not add you.
Natasha from Salt & Lavender said, "Some boards are easier to join than others. My trick for joining group boards when no information on how to join is posted is to track down the board owner's blog and send them a friendly email. Make sure to include your Pinterest and blog URLs and the email address you used to sign up for Pinterest in that email. I can't tell you how many "add me" emails I've received with zero context. Tracking down this info should not be the job of the board owner since you're the one requesting to join. Pinterest notifications lately are kinda wacky, so I don't suggest sending the group board owner a direct message on Pinterest unless it's your last resort – it's likely they won't even see the message."
Gemma from Seaside Sundays suggests adding a link to the group board that you are requesting to join, "It's a lot quicker for me to add people if I can just click on the board to add them. Plus, some people have more than one group board and it makes it easier for them."
Maya from Wholesome Yum suggests, "Make it EASY for them to add you, and provide all the info they need to determine whether they want to. Send your request via email or their website contact form, not on Pinterest. Include a link to the board, and also a link to your Pinterest account. Otherwise, keep it short – people are busy."
Once you have included the four things mentioned above in your email, you do not need to include anything else! We get A LOT of emails and we know exactly what we are looking for in a contributor. So you don't need to send a wordy email. Chances are we won't even read it. We'll just click on your links and decide based on what we see there.
Cheryl from Tidy Mom pointed out that if there are no directions on how to join a board then chances are it is probably not open to new contributors. Board owners like fewer contributors or only add people they actually know. If you do decide to go out on a limb and send an email anyway don't expect a reply.
There is no need to send follow-up emails. Once a month I will sit down and tackle all the emails for group board requests at one time. Yes, this means that it might be an entire month before you hear back from me. Since I start with the oldest emails and work my way to the newest, sending a follow-up email actually moves your email up in my inbox and I will see it later rather than sooner. Sending me multiple emails will not improve your chances of being added.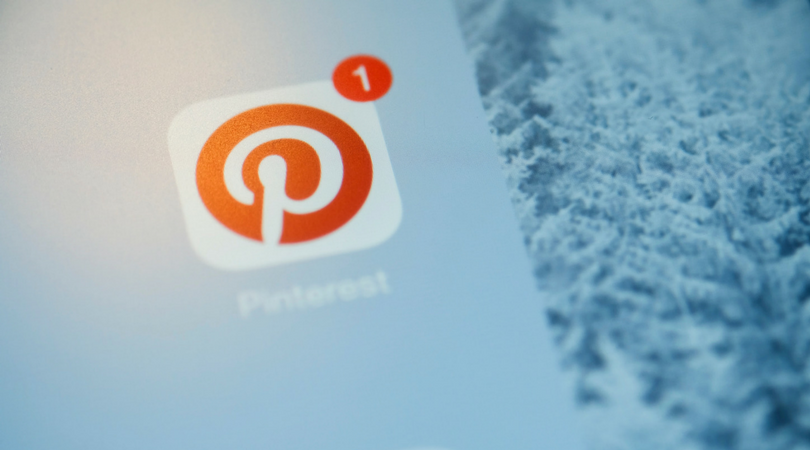 Which Group Boards Should You Join?
Maya from Wholesome Yum suggests, "You are more likely to be accepted to boards having many contributors than few, but you'll get better results from boards having fewer contributors. It's about striking a balance between where you'll get the best return and where you are likely to be accepted. Focus on boards and accounts in your niche, because they are more likely to accept you if your content is specifically relevant rather than general. Not to mention your content will get more repins from those boards if you get in."
Ann from Ann's Entitled Life said,
• Do not join group boards where the collaborators to follower ratio is high. If someone has 10K followers on a group board but 4K of them are contributors to that group board, you are not going to get many repins or clicks.
• Do not join group boards with very small followings (under a few thousand). Pinterest is a search engine so good SEO is key. One of the main reasons to join group boards is stream-eye-balls. You are not getting many looks on your pins when you join a tiny follower group board. Find Ann on Pinterest here.
Natasha from Salt & Lavender said, "I also suggest networking with fellow bloggers (especially bloggers who are at your level) – they may have leads of good group boards, they may be able to add you to a group board themselves if the rules allow it, or they may have group boards themselves that you can join. Lastly, why not start your own group board?" Find Natasha on Pinterest here.
Once You Get Added to Group Boards…
Congratulations! Being a part of group boards can make a huge difference in driving traffic to your posts.
When you get added to a board owned by Blessed Beyond Crazy we will email you back letting you know that we have added you. We also request that you follow us on our other social media channels.
Make sure you respect the rules the board owner has established. Many will only allow a certain number of pins a day. Other boards only want specific types of content. Failure to follow the rules could result in the board owner removing you as a contributor.
I hope this advice has been helpful!
If you are a blogger, please leave your advice in the comments section!
Anna