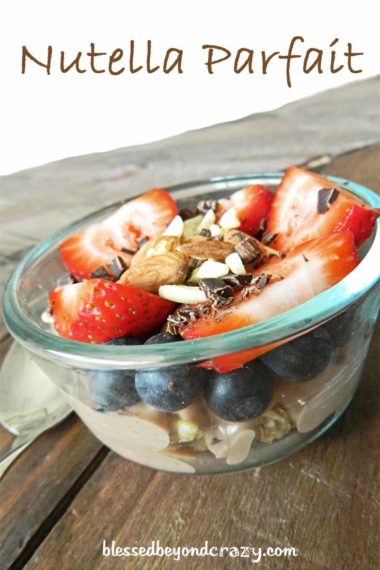 Who doesn't love parfaits? Who doesn't love Nutella?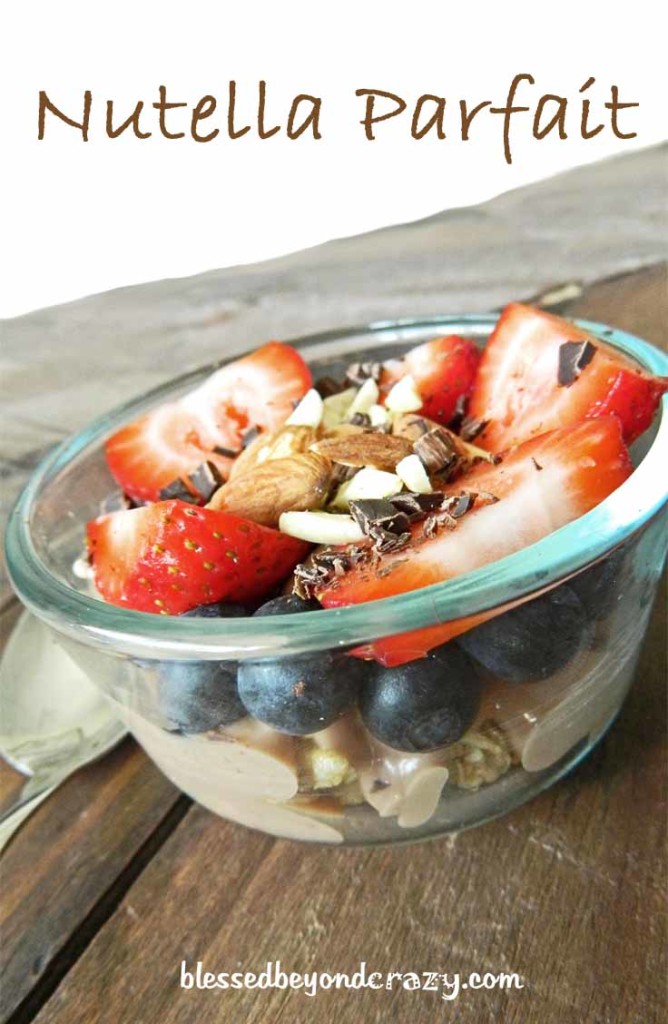 Combine those to get a Nutella Parfait… YES PLEASE!

Parfaits are one of my absolute favorite snacks! It's healthy, it's delicious, and it's filling!
I feel like I'm cheating because it tastes like dessert!
Heck, most of the time it is my dessert!
Another advantage is that my kids love parfaits so, so very much! Talk about an awesome snack!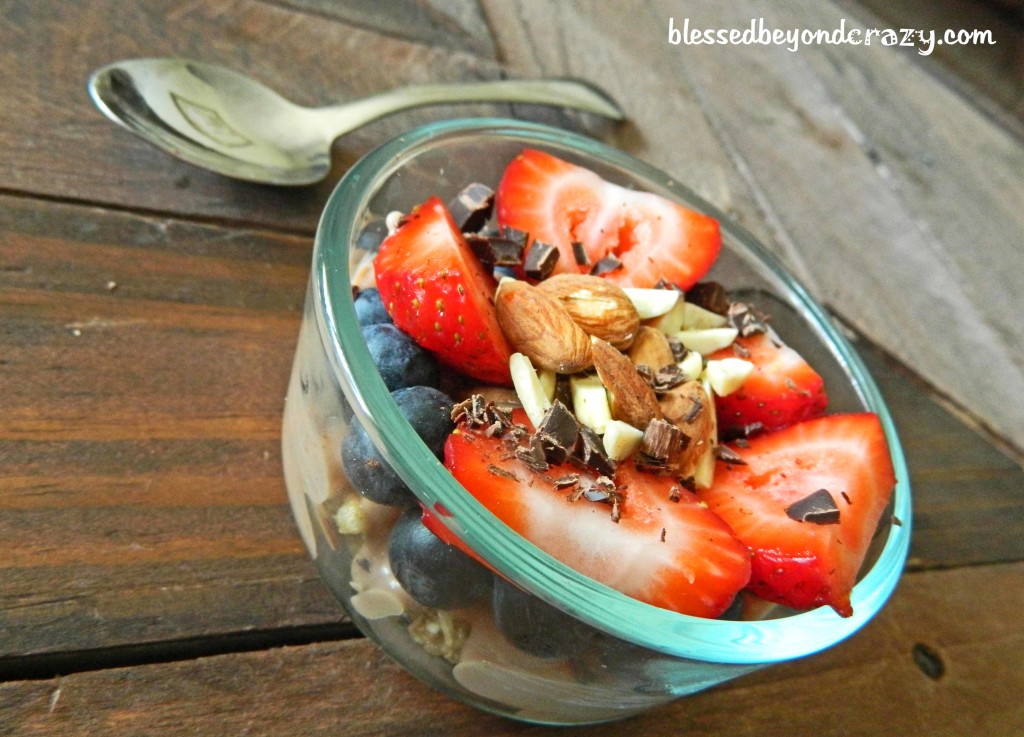 You can add so many different types of toppings! Or just whatever you can find in your kitchen.
Summer is a great time for parfaits because there are so many different types of fresh fruit!
To take a regular parfait to a Nutella parfait simply mix your vanilla yogurt (or Greek yogurt) with a spoonful of Nutella… yeah it really is so simple and easy. 
Here is my favorite combination for a parfait:
Granola (KIND is gluten-free)
Vanilla Yogurt (or Greek yogurt) mixed with a spoonful of chocolate hazelnut spread (like Nutella)
Blueberries
Strawberries
Chopped almonds
Chopped dark chocolate
If this is too chocolaty for you, just omit either the dark chocolate or the chocolate hazelnut spread…or both.
Instead of chocolate hazelnut spread you could mix in peanut butter and add bananas.
Really the possibilities are endless…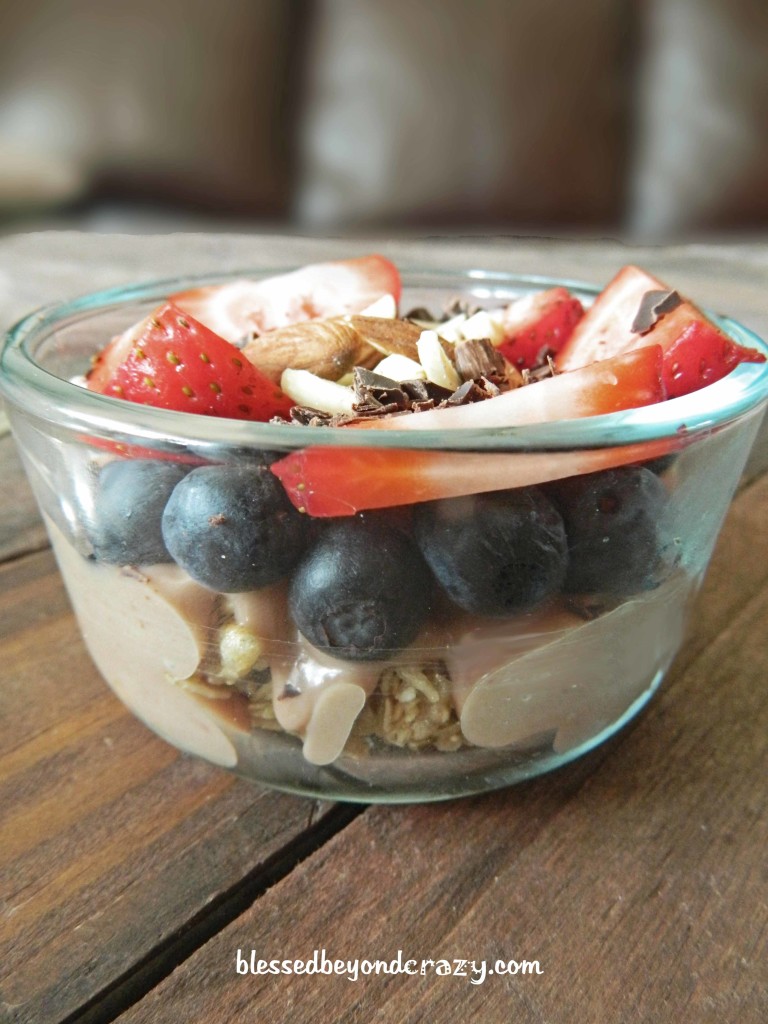 Parfaits are known for having a layered look, but the first thing I always do is stir everything up so I can get a little bit of each ingredient in every bite. Don't worry about making it pretty. It will be delicious!
What are your favorite parfait combinations?
Anna
More great ideas: