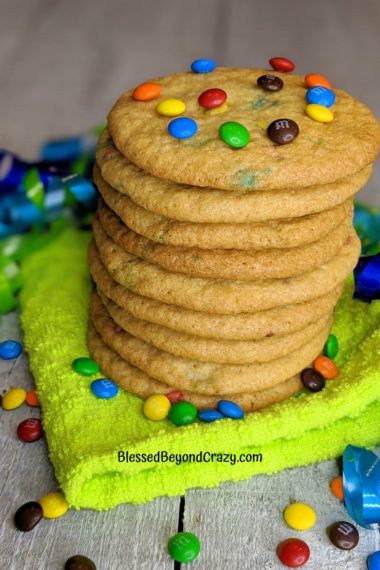 Cookies are probably the most beloved dessert among children because they can easily be held and they come in infinite varieties, shapes, and sizes. For example, Kid's Favorite Gluten-Free Jumbo Cookies are in a large size and are loaded with yummy deliciousness. 

To help support our blogging activities, our site contains affiliate links. If you make a purchase from a link on our site, we may receive a small percentage of that sale, at no extra cost to you. Blessed Beyond Crazy is a participant in the Amazon Services LLC Associates Program, an affiliate advertising program designed to provide a means for sites to earn advertising fees by advertising and linking to amazon.com.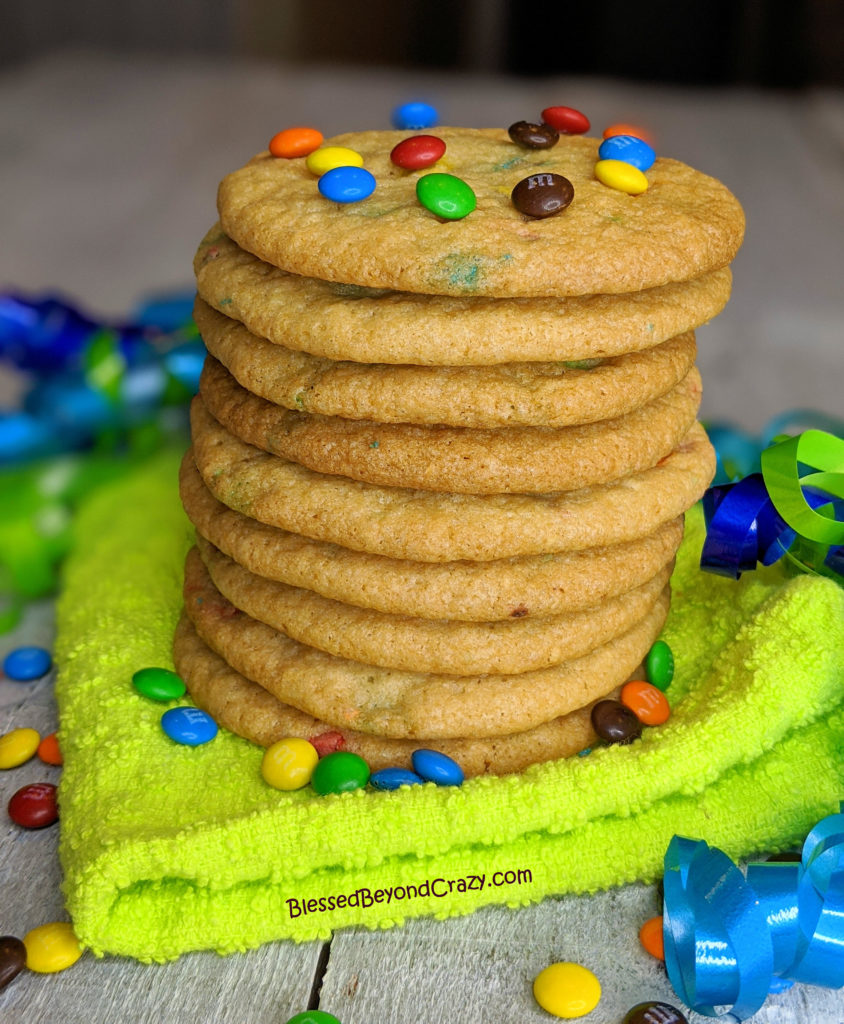 Happy Dance!
Anyone who is required to be on a restricted diet understands how thrilling it is to find a recipe that suits their special dietary needs. This is particularly true when it comes to children. Sometimes at parties, events, or during the holidays, someone feels left out because they can't enjoy certain foods like everyone else.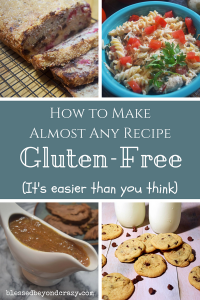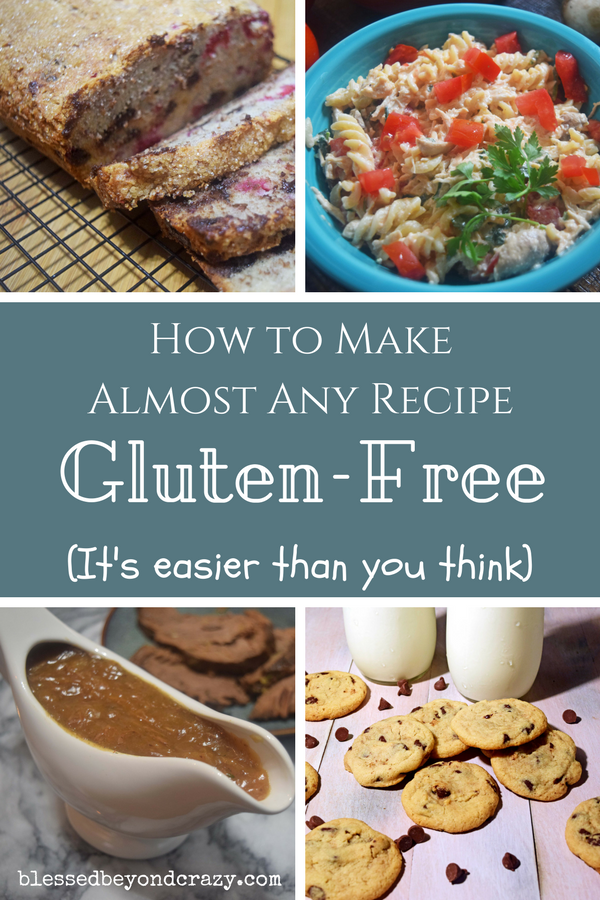 Hopefully, this recipe for Kid's Favorite Gluten-Free Jumbo Cookies will help fill the gap and brighten someone's day. Perhaps they'll even do a little happy dance. 🙂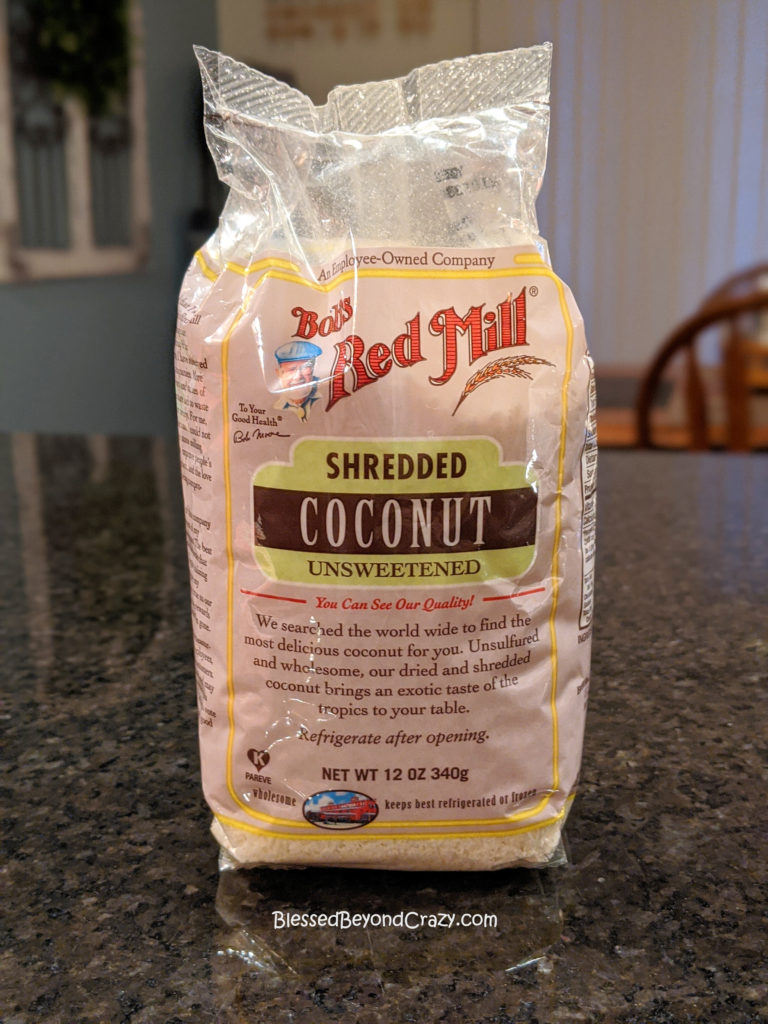 Unsulfered Coconut
This recipe calls for 1/2 cup coconut and I personally like to use Bob's Red Mill unsweetened coconut. In addition to being unsweetened, it's unsulfured, very finely flaked, and ideal for baked goods.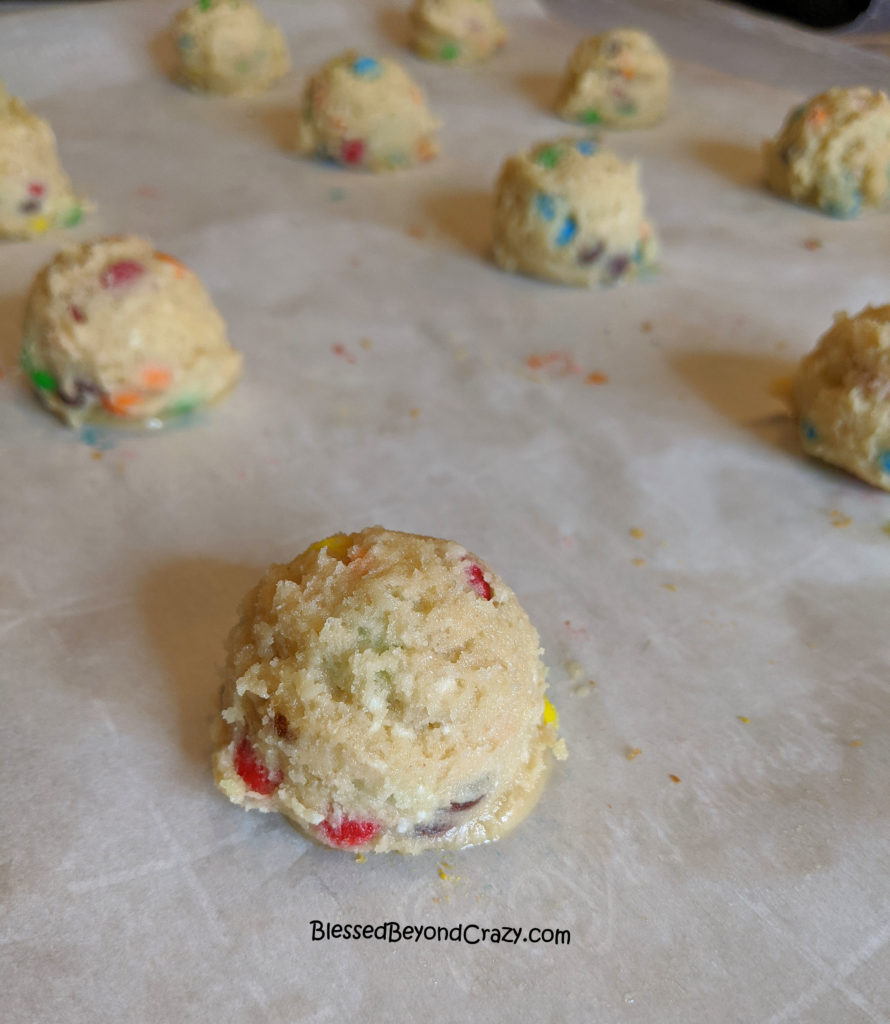 Cookie Dough
This cookie dough comes together in no time at all and the cookies can easily be made into different sizes.


To make jumbo gluten-free cookies use a large cookie scoop. To make regular size cookies use a medium size scoop and for smaller cookies use a small scoop.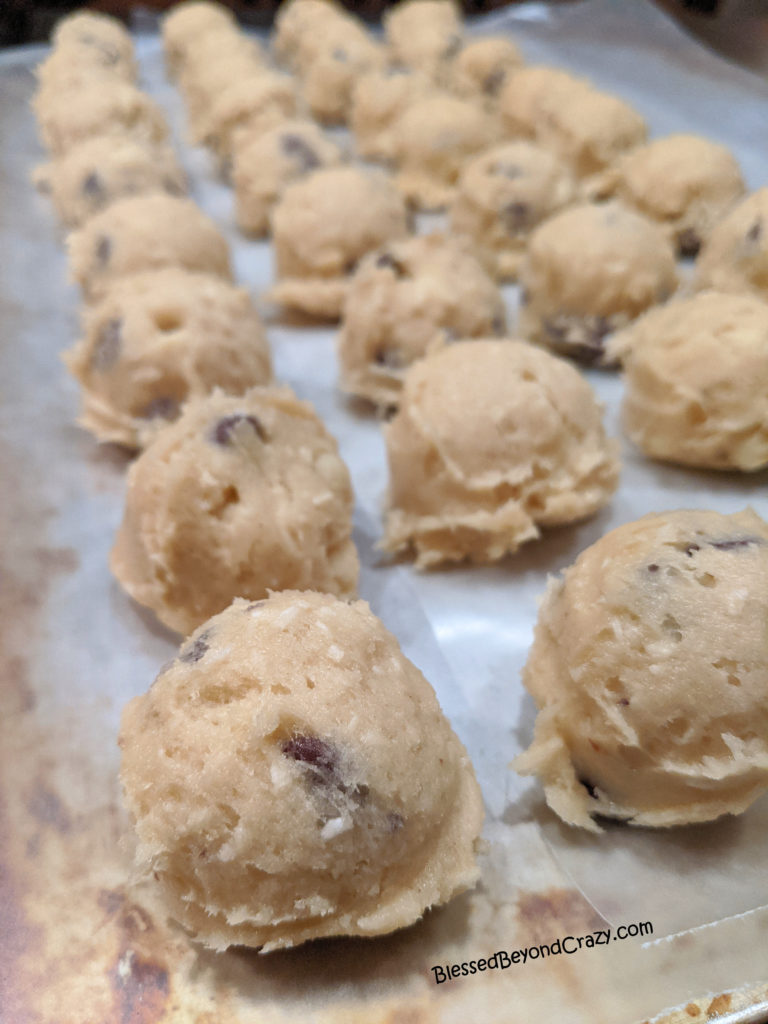 Freeze for Later!
You can also add other fun ingredients to Kid's Favorite Gluten-Free Jumbo Cookies such as organic nuts, raisins, gluten-free baking chocolate chips, and gluten-free English toffee baking bits.
Another idea is to freeze the cookie dough balls for use later. Simply make the dough, scoop the cookie balls onto a cookie sheet lined with waxed or parchment paper, and freeze until firm. Once the balls are completely frozen, place them into freezer bags. (It's always a good idea to label and date the bags.) Frozen cookies usually keep well up to 3 months.
When ready to bake the cookies, remove the desired number of cookie dough balls from the freezer bag, place them onto a parchment-lined cookie sheet and bake according to directions. *NOTE: you'll probably need to bake the cookies a few extra minutes since the dough is frozen.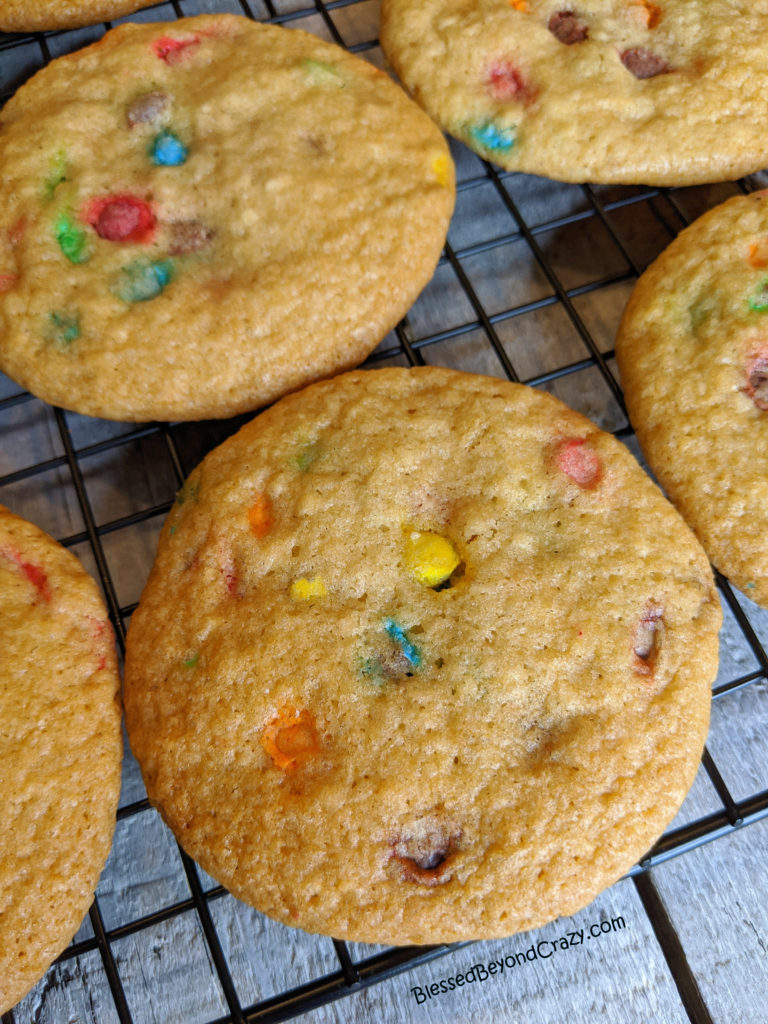 Baking Cookies
This recipe makes around two dozen jumbo cookies or three-and-a-half dozen regular size cookies. Of course, this number depends on how many cookies are snitched along the way.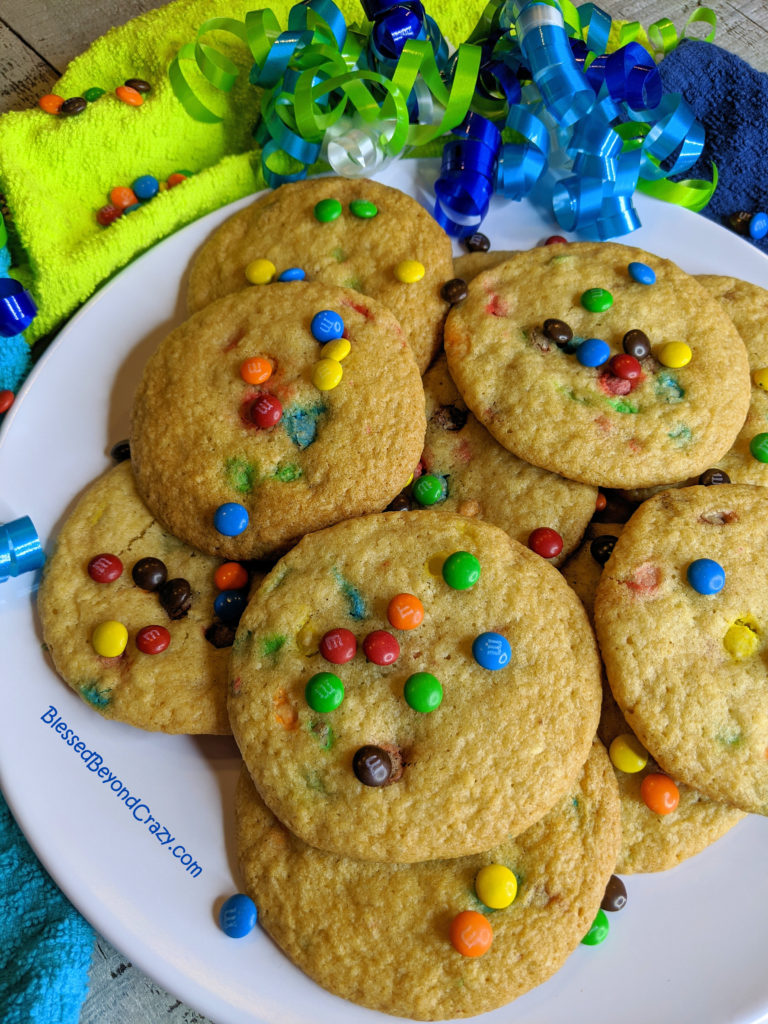 Colorful and Festive!
As of the creation of this post, most varieties (there are a few exceptions such as pretzel and crispy rice) of M&M's are gluten-free. You should ALWAYS read labels for yourself (and/or contact the company directly) because ingredients and manufacturing practices can change without notice.
Disclaimer: Manufacturers' formulations and policies may change at any time. Therefore it's important to always read product labels yourself and contact the manufacturer with concerns. We have found that most companies are eager to help answer your questions.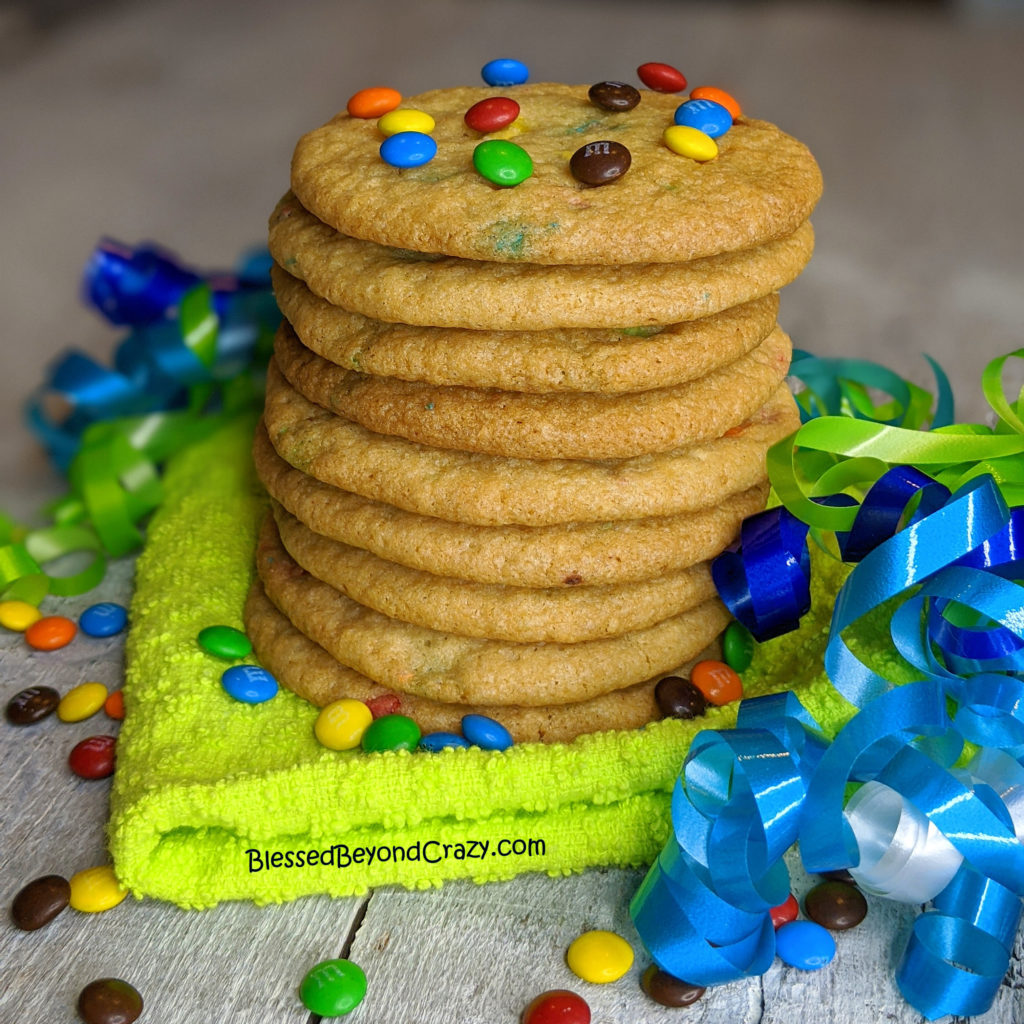 DIY Homemade Gift Idea!
Cookies make a wonderful DIY homemade gift and these gluten-free jumbo cookies are no exception.
Carefully stack a row of cookies in a cookie food storage canister, put a colorful bow on top, and add a gift tag or nice handwritten note. Yet another option is to give that special someone a bag of frozen cookie dough balls along with a recipe card.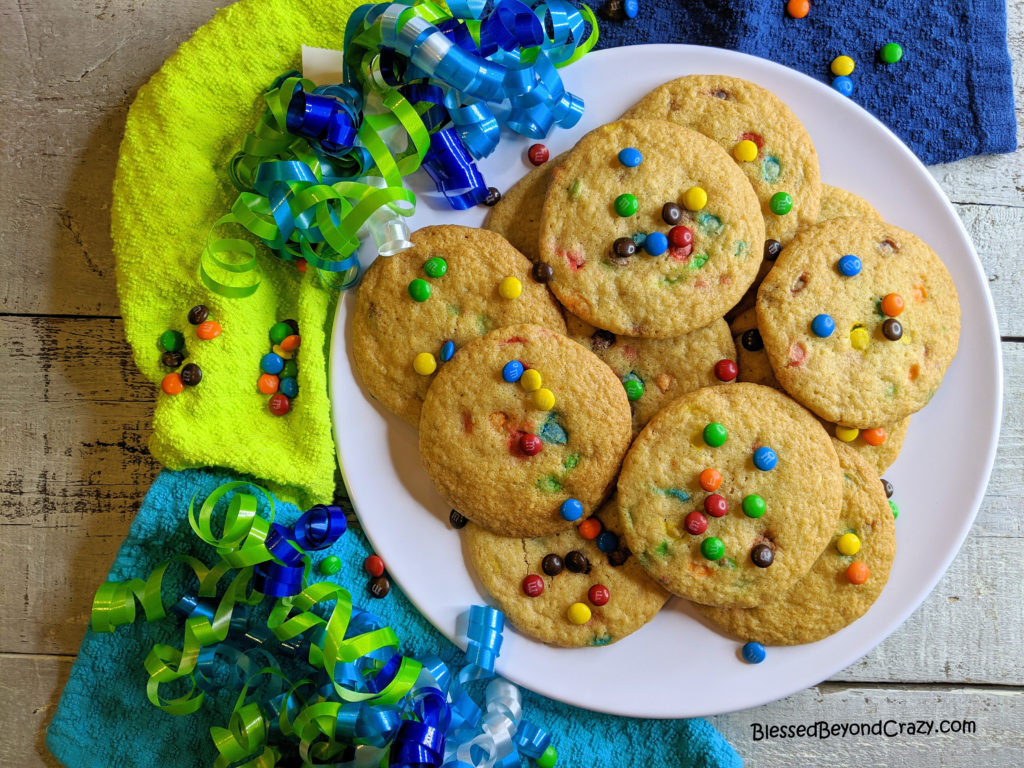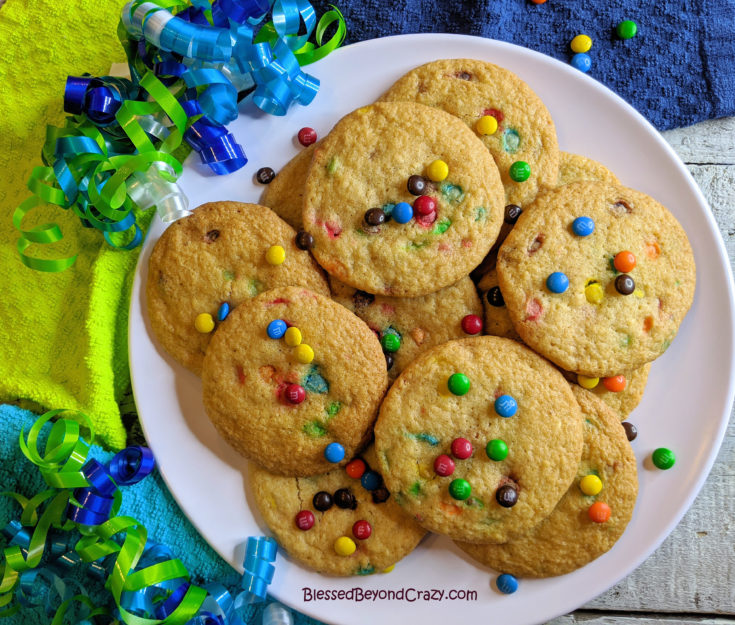 Yield: 12 - 14 jumbo size cookies
Kid's Favorite Gluten-Free Jumbo Cookies
Prep Time: 20 minutes

Cook Time: 12 minutes

Additional Time: 6 minutes

Total Time: 38 minutes

You'll never know that these colorful and deliciously festive cookies are gluten-free!
Ingredients
1 cup butter
3/4 cup granulated sugar
1/2 cup packed brown sugar
2 eggs
1 teaspoon gluten-free vanilla
2 1/4 cup gluten-free flour
1 teaspoon xanthan gum (unless flour already contains it)
1 teaspoon gluten-free, aluminum-free baking soda
3/4 teaspoon salt
1/2 cup unsweetened, sulfate-free, gluten-free shredded coconut
1 package (10-ounces) gluten-free baking candies
Instructions
Preheat oven to 375 degrees F.
Beat butter, sugar, and brown sugar in large bowl until light and fluffy. Beat in eggs and vanilla.
Add flour, xanthan gum, baking soda, and salt. Beat just until well blended. Stir in coconut and candies.
To make jumbo cookies use a large cookie scoop; scoop dough and drop 3-inches apart onto a parchment-lined cookie sheet. Bake 12 minutes or until edges are golden brown. Let cookies cool for 2 minutes before removing them to a wire rack to cool completely.
Store in an air-tight container.
Notes
Optional: add raisins, chopped nuts, and/or gluten-free toffee bits.

Makes approximately 3 dozen regular size cookies.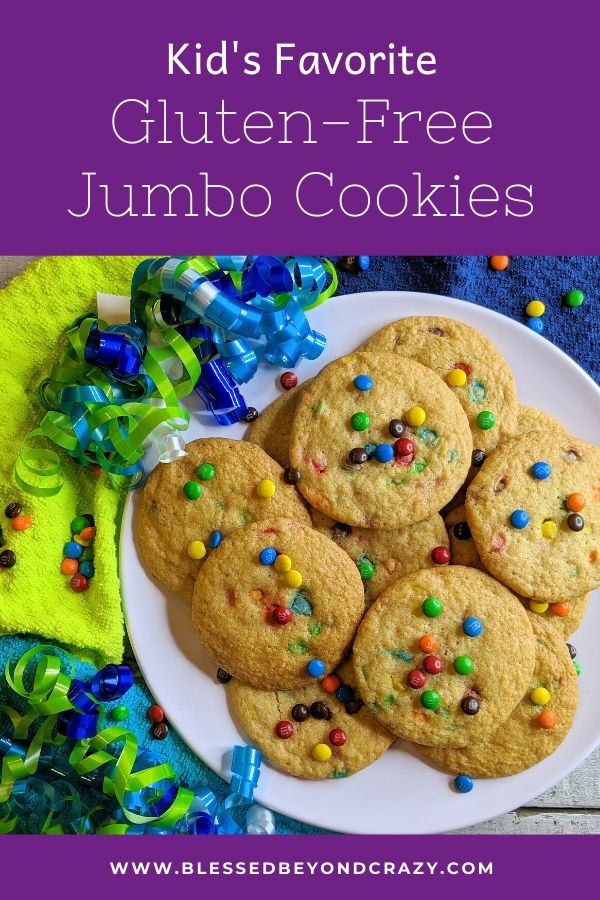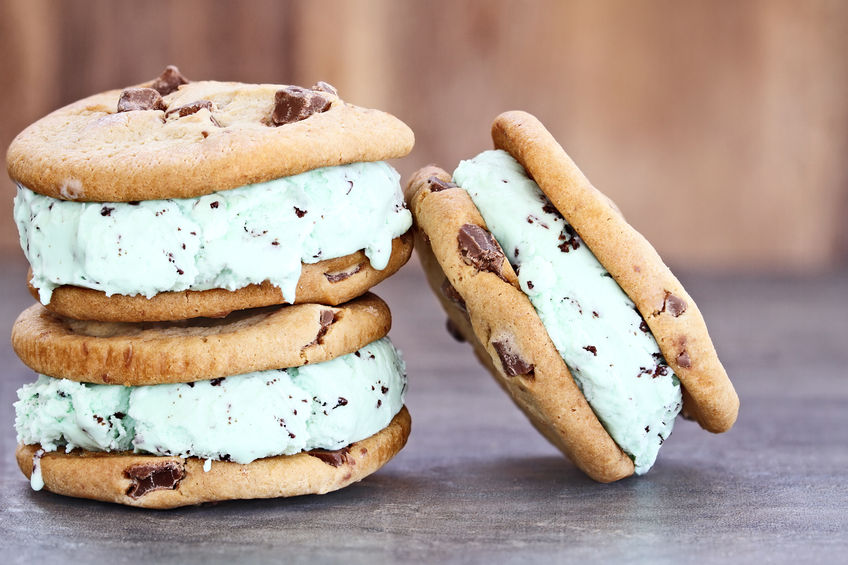 Ice Cream Sandwiches!
Take dessert-time up a notch and make delicious ice cream sandwiches! Simply place a big scoop of your favorite gluten-free ice cream between two gluten-free jumbo cookies and enjoy a nice cool treat!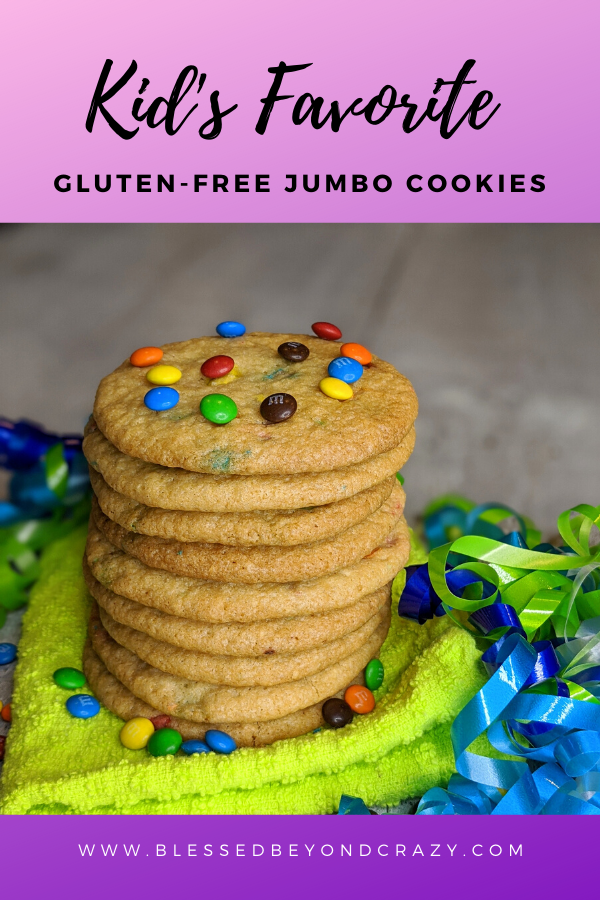 Surprise your kids and have a plate of cookies waiting for them when they come home from school today!
Enjoy!
Linda
More great ideas: